Secondary English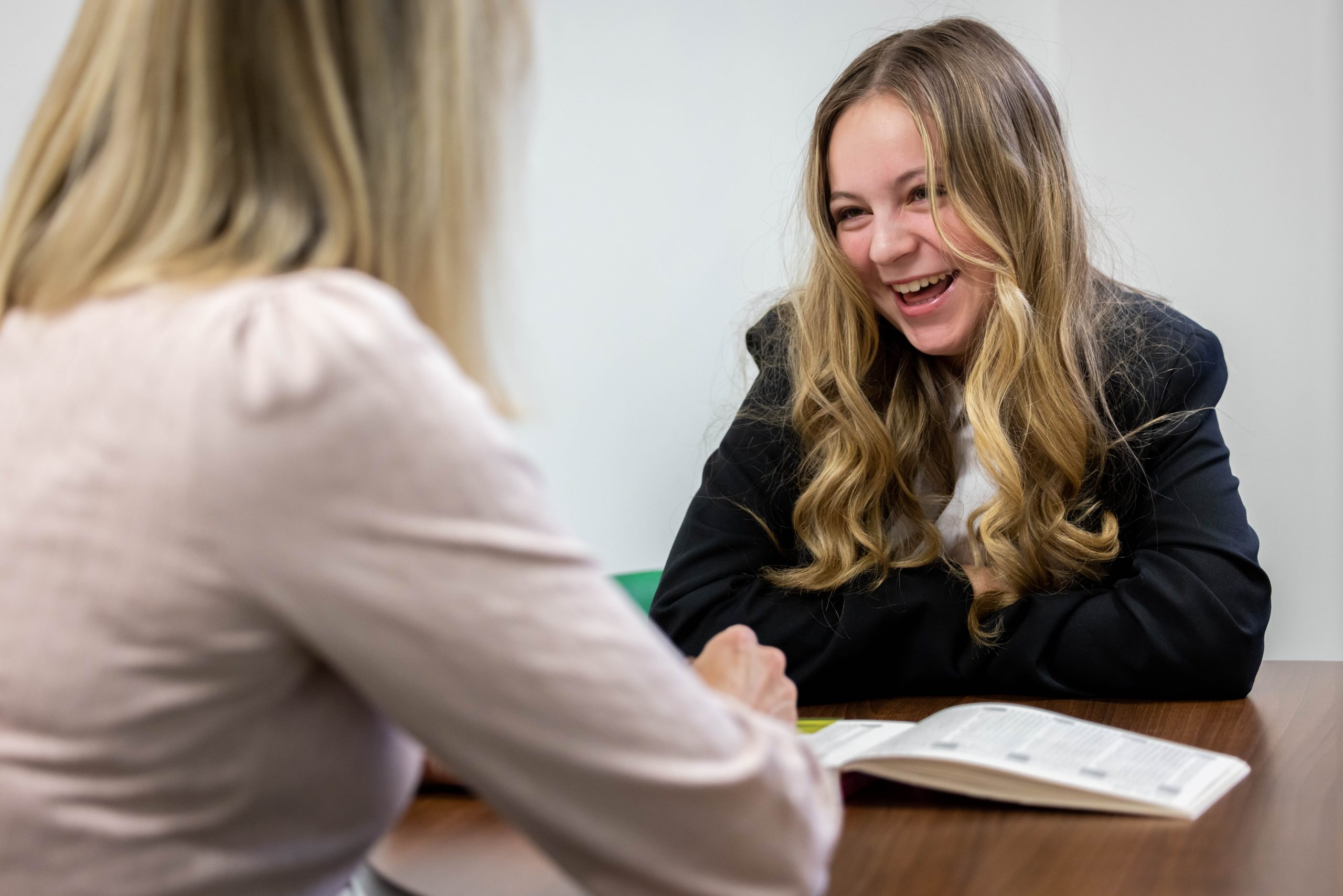 "Reading is to the mind what exercise is to the body."
Joseph Addison
At Hollinwood Academy, we want all of our pupils to achieve success, whatever their starting points and however small the steps.
The study of English is the foundation for successful learning across the curriculum, as pupils develop communication skills which help them understand the world around them through a variety of activities designed to develop their reading, writing and speaking and listening skills.
Through an innovative, robust and flexible curriculum, we want to nurture all of our pupils and instil in them a confidence in their ability to achieve, whilst fostering a love of learning, a sense of pride in their work and an eagerness to always try their very best.
Reading – Throughout the Secondary stage, we foster a love of reading by choosing challenging and inspiring texts, from a wide variety of genres. Everything from an introduction to Shakespeare, autobiographies, plays, poetry and non fiction texts – all are featured from Year 7 to Year 11. You can see our Long Term plan and Schemes of work for information on specific genres, themes and titles.
Writing – We adapt our teaching to the needs of the individual, which includes ensuring that every student has access to any necessary resources and support. This allows all of our students the freedom to express themselves in their writing. Technology plays a significant role in making this happen.
Speaking & Listening– At Hollinwood Academy, we want all of our pupils to find their voice and to 'be heard'. Regular speaking & listening tasks, embedded within our English curriculum, allow for the development of these skills within an encouraging and accessible environment.
English Lessons at Hollinwood Academy
Teaching and learning stems from accurate assessment and understanding of each individual pupil's needs.
Schemes of work are adapted to meet these needs and are constantly under review.
Lessons are well paced with opportunity for independent and shared activities using various strategies and styles, including multi-sensory and kinaesthetic.
Intervention Groups
For students with ASD, all areas of Literacy can create significant barriers to learning. Intervention groups at Hollinwood Academy focus on developing skills through structured learning programmes.
Examples of one-to-one and small group intervention groups include:
• The Hickey Multi-Sensory Approach for dyslexia-like tendencies
• The Hyperlexia Reading Kit for hyperlexia-like tendencies
• Visualising and Verbalising for hyperlexia-like tendencies
Medium Term/ Long Term Plans
The lessons are structured and repetitive, building on our learners' phonetical knowledge, bolstering their vocabulary and improving their understanding of grammar.
We follow Medium Term and Long Term plans, which can be viewed in detail here:
Assessment
Our Assessment Tool is Dashboard, which breaks down learning into small, accessible and achievable steps.
The academic area of the Dashboard is in line with the old P-scales and national curriculum (P1 – End of KS4 expectations). The end-of-year expectations are broken down into small step 'I can' statements that allow us to track true progress of each learner and identify the next steps of learning.
This enables us to track progress, analyse trends and more importantly adapt and change the curriculum to ensure pupils are making progress and achieving their aspirational outcomes.
Pupils are assessed in word reading, comprehension, speaking and listening and writing throughout the Key Stages with pupils in Key Stage 4 being formatively and summatively assessed for Functional Skills and GCSE English Language and Literature accreditation. Additionally, Spelling and Grammar is assessed for pupils working above a Dashboard Level E.
You can find out more about our Assessment Tools here:
Technology
To support our learners in our English curriculum, we use a range of different technologies for reading and writing.
Areas of the curriculum which have been traditionally difficult to engage pupils are transformed using technology.
Technology allows pupils to draft and edit written pieces and produce visually appealing pieces.
Spelling and handwriting can be a barrier to creating a piece of work that demonstrates a pupil's ability, but technology removes this barrier.
Reading too, becomes more personalised and appealing with the use of the appropriate technology.
• Lexia for Reading
• Lexia for Grammar and Phonics
• Read, Write Inc
• Fresh Start
• Spellzone
• Seneca Learning
• BKSB
• BBC Bitesize
• Literacy Planet
• Teach Your Monster to Read
• Rapid Reading Plus