Robert Cockcroft
I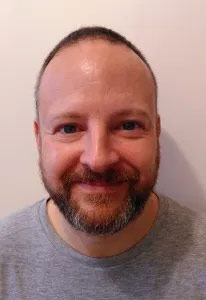 was elected as a Parent Governor for Hollinwood Academy in December 2015, the year the school opened. I was then appointed Chair in January of 2017 as the existing Chair became a Trustee of the New Bridge Multi Academy Trust.
I am the father of two sons, both with Autism. One attends a mainstream school and the other is at Hollinwood Academy, now in Year 9.
I am currently a Business Analyst in a finance company although I have had a varied career including Retail Management and Social Care. For seven years I was an elected Union Workplace Representative, something I gave up to focus on my new role as Parent Governor.
I wanted to be a Parent Governor as I am passionate about representing the views and needs of the students and their parents and being their voice on the board. As a Parent Governor, I have been keen to be an advocate for all students at Hollinwood Academy and to help monitor and support the school in meeting the individual needs of all.
Robert Cockcroft, October 2017