Key Stage 2
In 2018, three children were entered for the Key Stage 2 SATs in Maths and two children were entered for English. Our school performance only includes those children: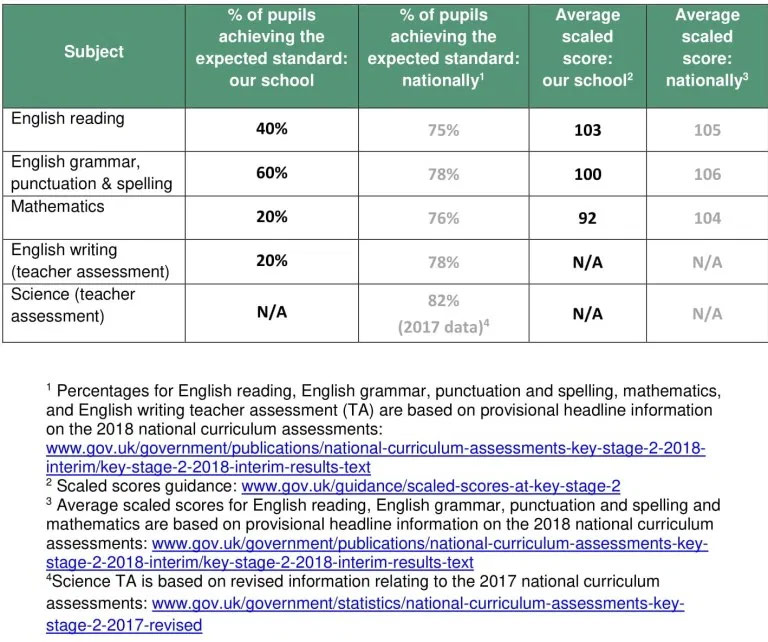 Teacher assessment was used for the pupils not working at the end of Year 6 expectations and this was validated by the Year 6 teacher who attended moderation events within the local authority.
Detailed information on our Key Stage 2 results is available on the Government's school and college performance tables here.
Key Stage 4 
Detailed information on our 2018-2019 Key Stage 4 results will be available on the Government's performance tables here. The results for the 5 pupils who finished Year 11 in July 2019 are shown below: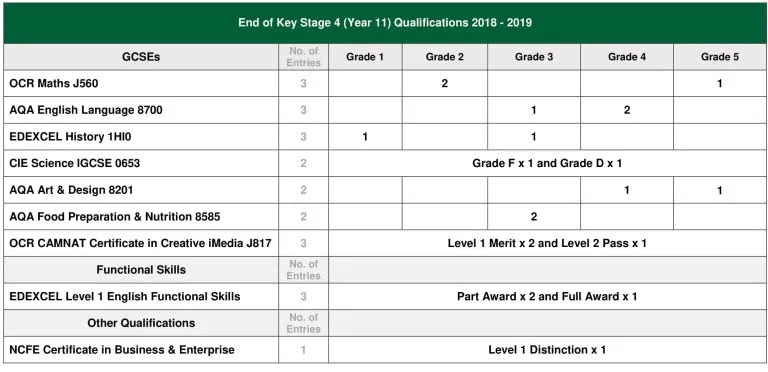 Year 11 destinations
All 5 pupils are continuing in education; two of them remaining at Hollinwood Academy to complete their studies, two are moving on to 6th form college and one is working with a local authority tutor at home in the hope of attending college in the future.
The combined results for pupils who finished Year 9 – Year 13 in July 2019 are as follows: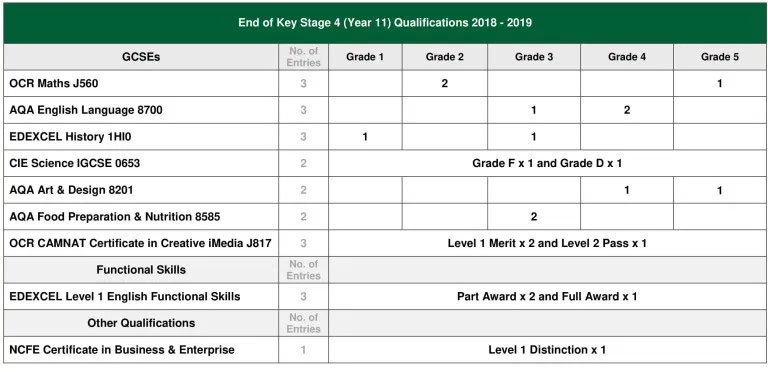 You can view our previous year's results for 2017-2018 here