Blog 28.04.2023
What a busy week it has been at Hollinwood Academy, but before I tell you about it, let me start my blog by informing you all of some wonderful news. Last Friday evening, Miss Sharples competed in her first official boxing tournament at Uppermill Civic Hall, against another amateur boxer from Bradford. On this occasion, Miss Sharples got a split decision, which she is extremely proud of. She is dedicated and passionate, in everything she does, but even more in the lead up to this fight. Miss Sharples has boxed at a couple of charity events and helped raise a lot of money in the past, but on this occasion admitted there felt like a lot of pressure. Friends and family went to support her, which meant a lot and also the encouragement from the students made it all worthwhile
Miss Sharples is part of our intervention team and within her role she works with students on a 1:1 and group basis supporting our students with self-regulation, control, improving communication skills, hand eye-coordination skills, just to name a few, that all relate to her boxing interventions. Miss Sharples has an invested interest in boxing and has for over 7 years now, and the students who are a part of her interventions are engaged by her knowledge and understanding of the sport, so I wanted to share her successes as I know the students were thrilled with Miss Sharples' result on Friday. I also like to acknowledge all of the achievements within our school community and celebrate these.
Miss Sharples will be fighting again in her second tournament in a couple of weeks and we would like her to know how proud we are of your achievements. Well done Miss Sharples!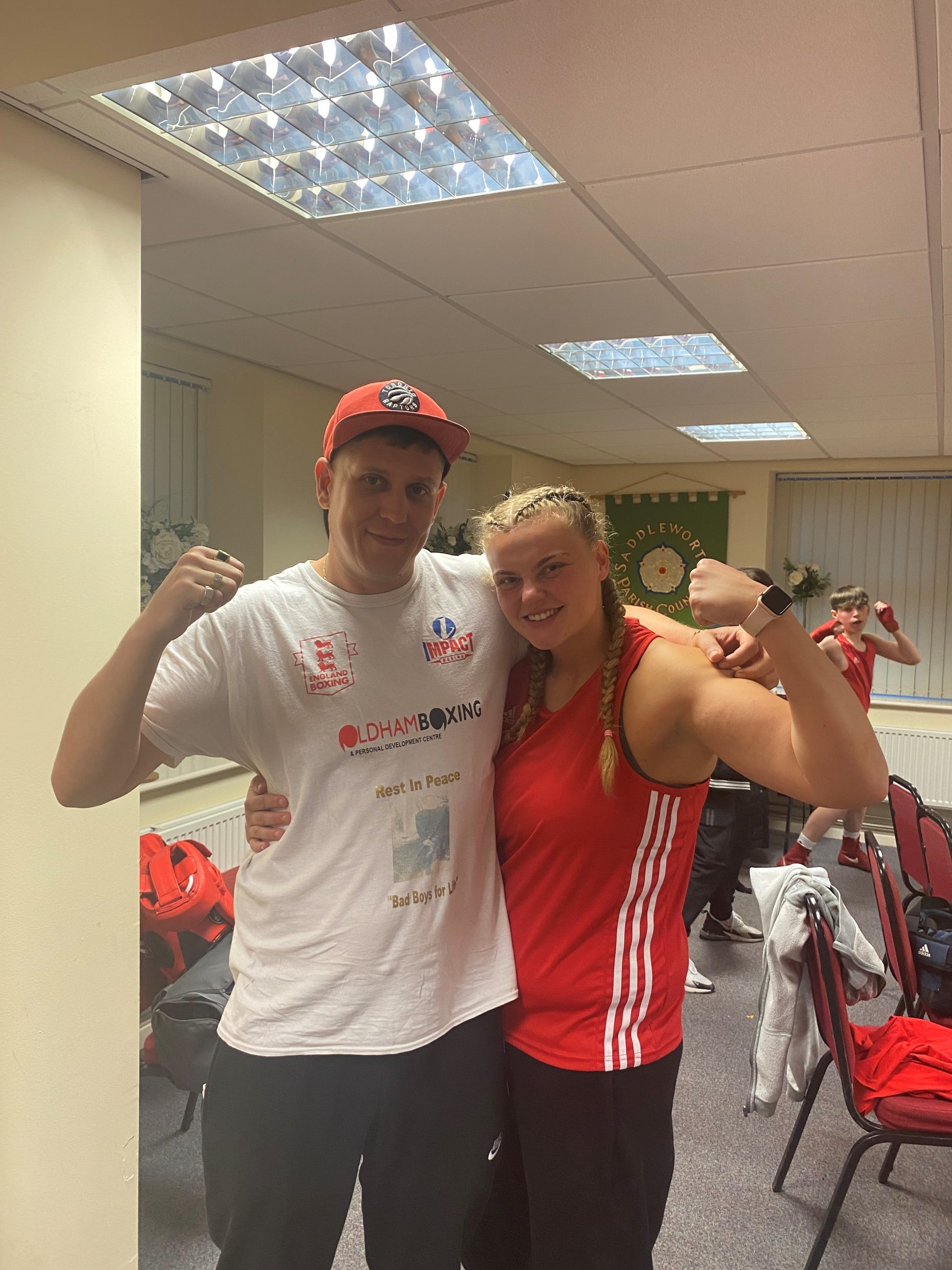 On Monday this week we welcomed Kerry Dawson, an external safeguarding auditor, into school. This provided us with the opportunity to showcase our universal offer. Kerry carried out a deep dive into our safeguarding processes, in order to quality assure our practice, and support us in developing our systems, to ensure we are providing the best service for our children and young people. Kerry met with children, staff and governors to explore our processes further and gain a better understanding of how processes are followed and understood across school. I am extremely proud of how our students conducted themselves and of course grateful to the staff members involved. I look forward to receiving her report and any recommendations will be actioned to better improve our practice.
On Tuesday afternoon, we held our primary, year 7 and 8 parents' evening. It was lovely to see families and introduce our new reporting system to them. As you are aware, we have transitioned to a new assessment platform, Evidence for Learning. This system is used to effectively assess our children and young people across the curriculum and has provided parents and carers with easy access to their child's learning and progress.
As a result of the new system, our reporting processes have developed. We will now report your child's attainment and attitude to learning across all subjects, on a termly basis; using assessments from Evidence for Learning. Attitude to learning grades will be underpinned by our six core values. The feedback from families on Tuesday was very positive regarding our new reports and also the secondary families preferred the sports hall layout. I also know some secondary families did not find the booking system easy to use as you had to book multiple teachers. We will be looking into this and it will be reviewed for our next parents' evening.
We look forward to welcoming more primary classes and year 9 and 10 form groups for our second parents' evening on Thursday 4th May.
On Wednesday morning, we had six families attend school for the first session of Riding the Rapids. It was a great turnout, with lots of discussions and sharing of experiences. This is the second Riding the Rapid course that we have run at Hollinwood Academy and is facilitated by Mrs Lerigo and Ms Williams. Riding the Rapids is a ten-week course which looks at behaviour and how we can manage difficult situations.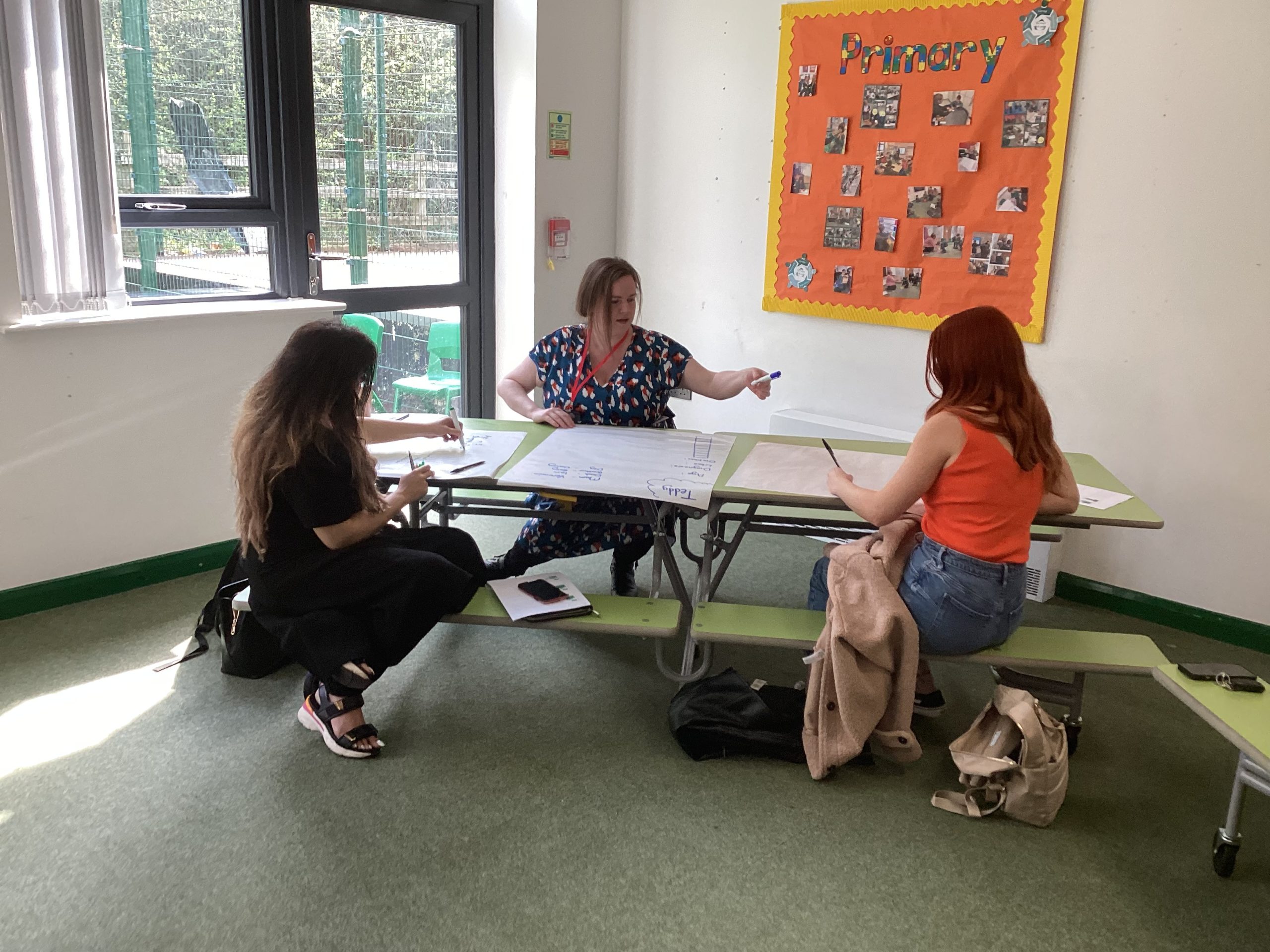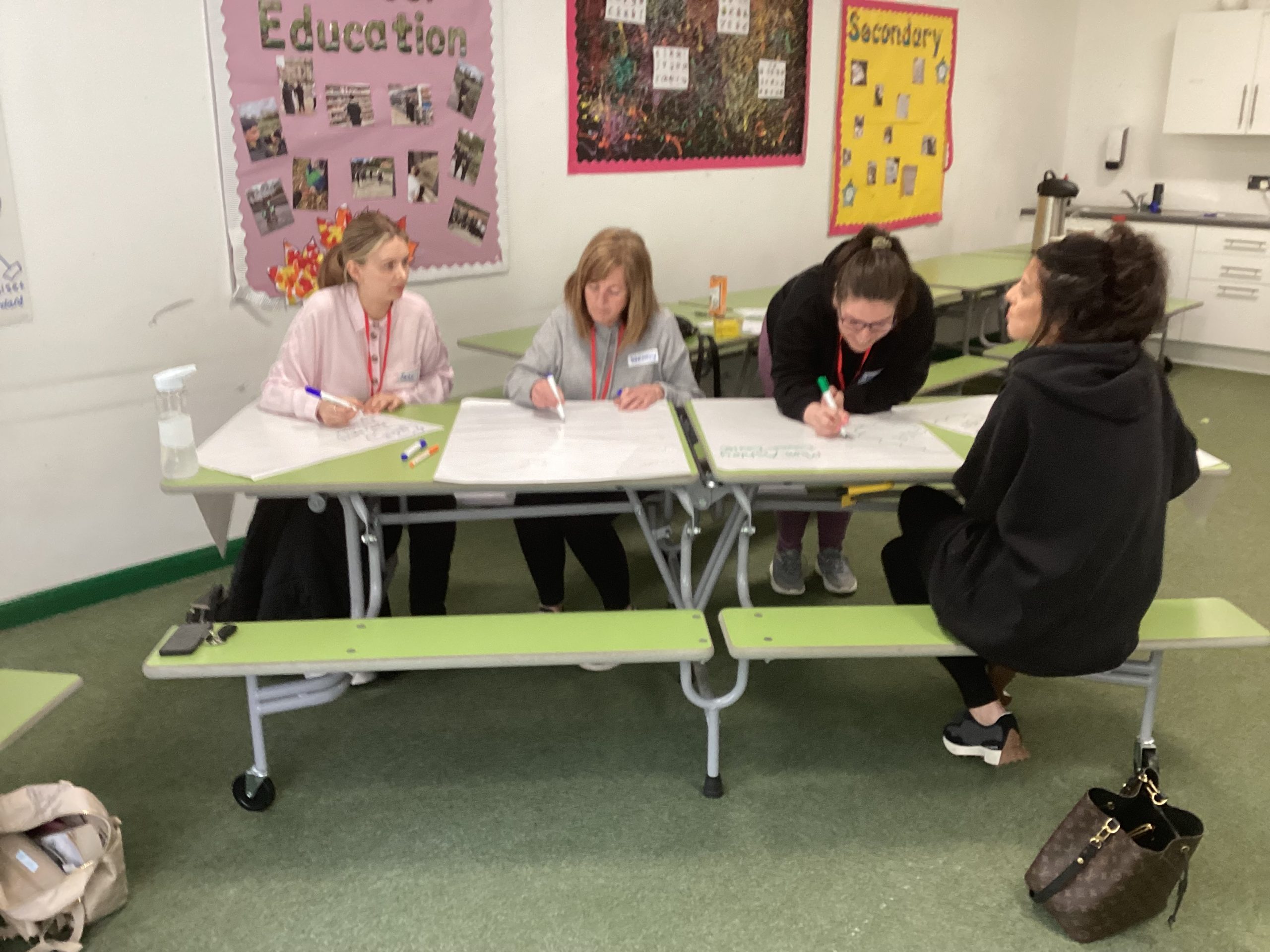 This week, we have continued to carry out lesson observations across the school and these certainly did not disappoint. This week, the senior leadership team and curriculum leads have observed the following subjects: outdoor education, music, phonics, English, science, PE, Talk for Writing, humanities, maths, communication and art. What was evident to see was the creative, engaging and innovative implementation for teaching and learning displayed by our staff and the impact this has on the children and young people.
Let's see what some of the classes have been doing starting with Miss Meadow's class…
"Our class have had an excellent week. We have worked hard in our lessons and have enjoyed a range of different lessons.
Our week started with our Outdoor Education lesson, we went to Cheetham Park with Mrs Bennett. We explored the park, followed Mrs Bennet's instructions and visited a pet shop. We had a lot of fun on Outdoor Ed and have made good progress during these visits.
Miss Meadows got the privilege to join Mrs Whitworth during her intervention session this week, she was so impressed to see them all sitting so well during the lesson. They were all engaged and on task.
We have also been visited by Miss Gordan this week during our cookery/ EHCP lesson, we have had a ball making fruit Kababs. We threaded fruit onto these, we are currently embedding snap core and it is wonderful to see the progress and the confidence we are seeing. The children are all showing progress and it is fabulous to see their progression throughout the year. We feel very proud of all the small milestones they are reaching.
The class has been working hard on developing the children's communication and we have seen some big steps from some students this week, some students have begun requesting toast using the snap core app and some have been using their voice to request during snack time.
Well done everyone, we have all practiced being adaptable this week and have coped very well during these times."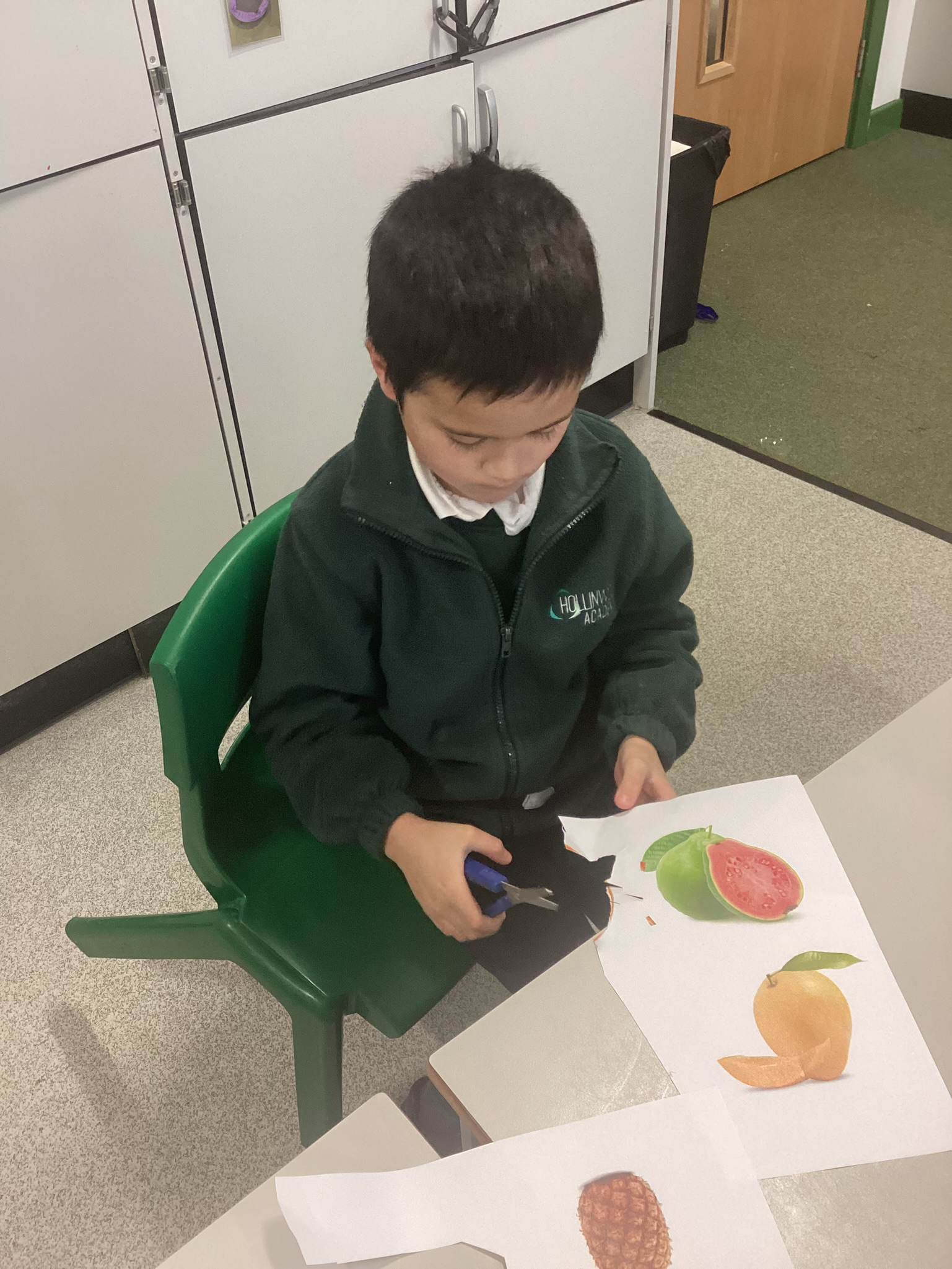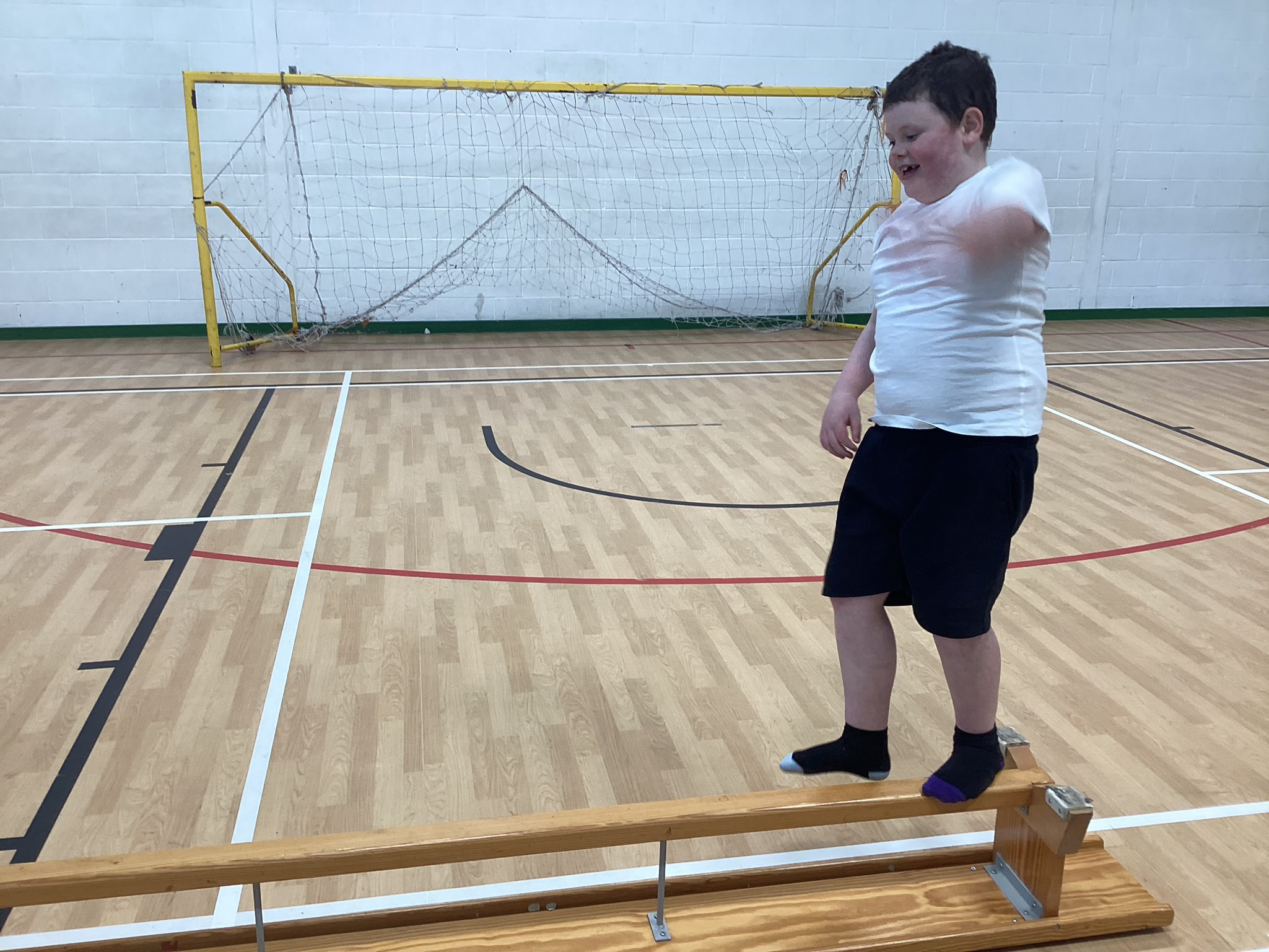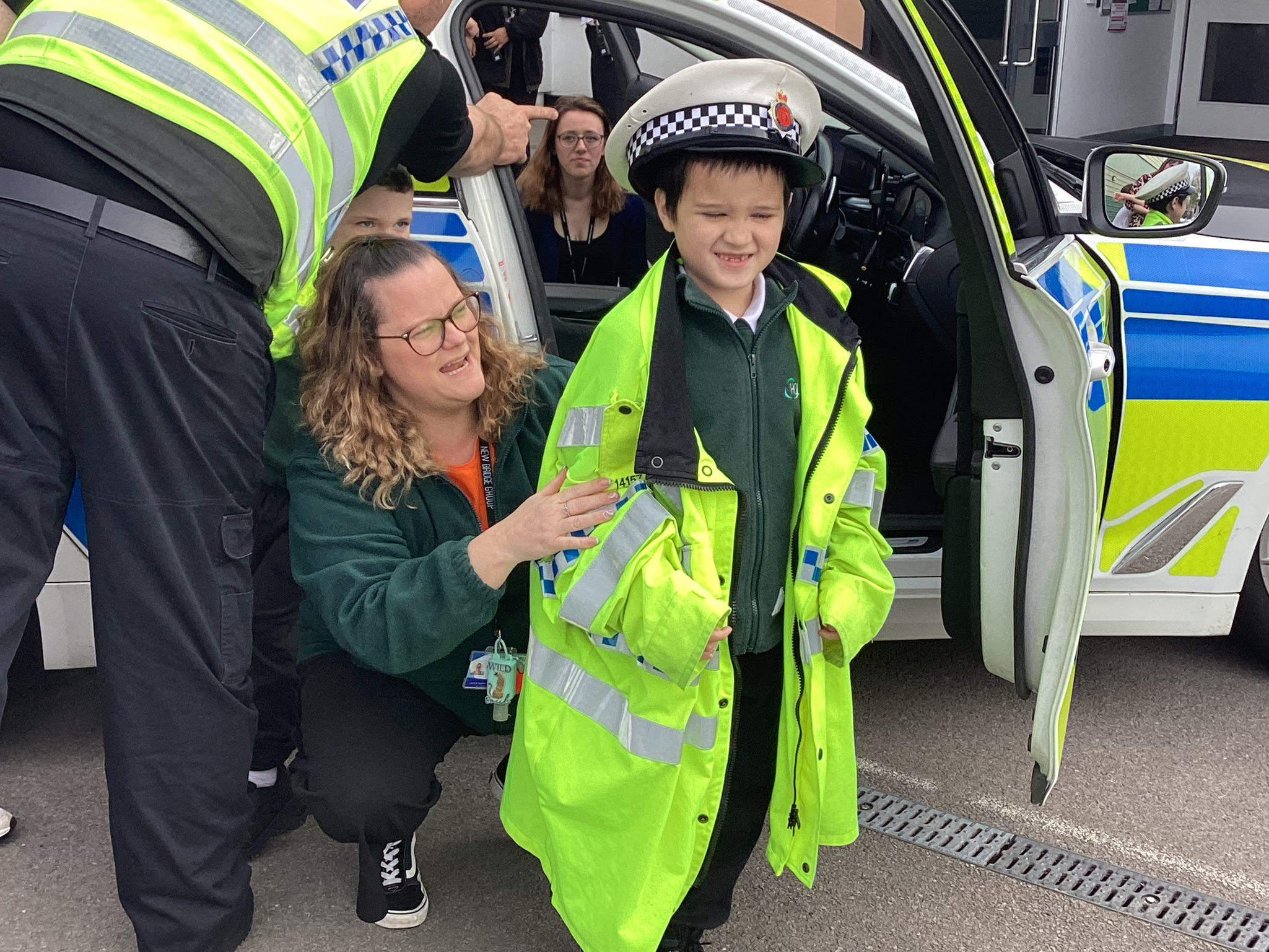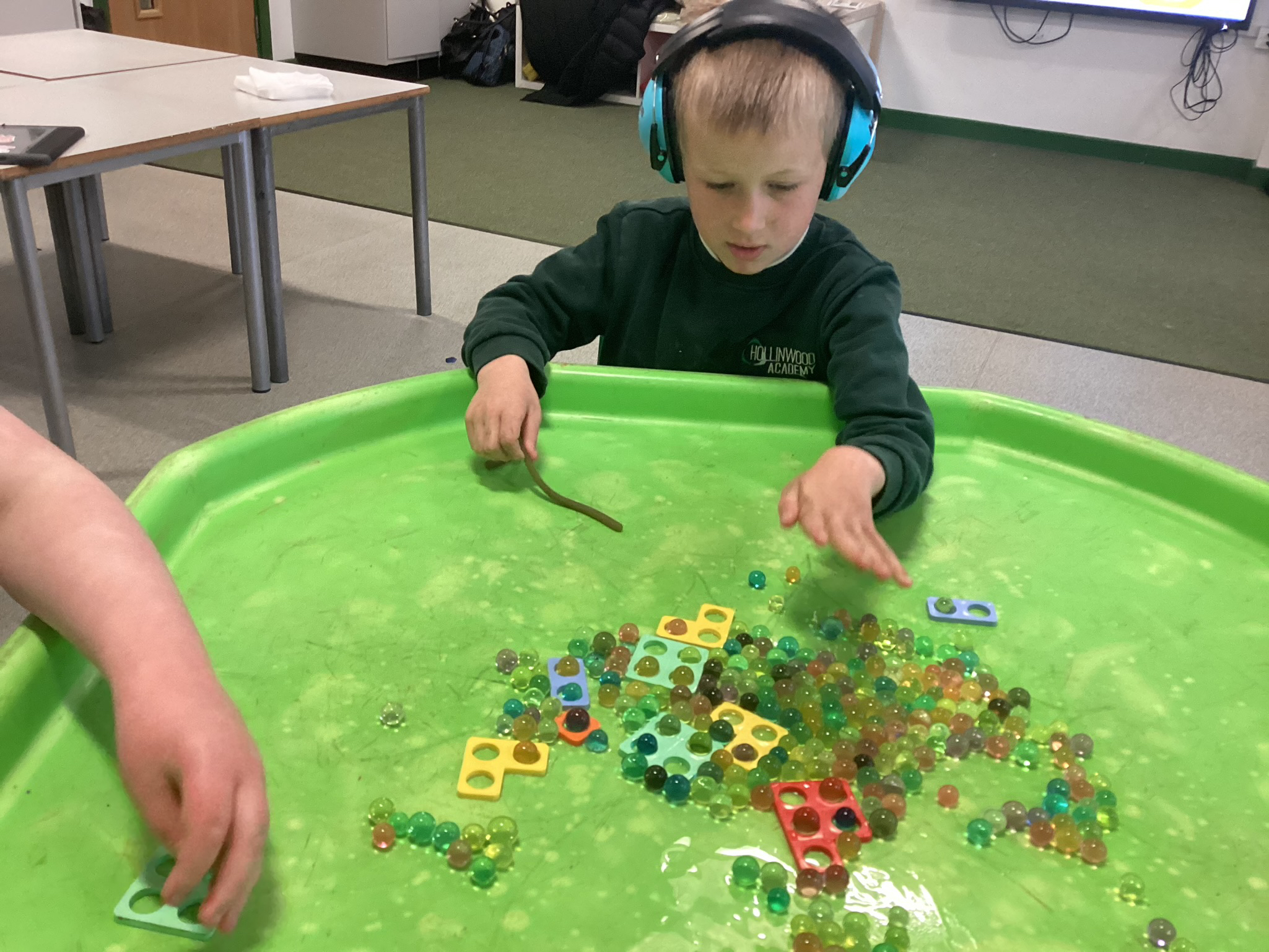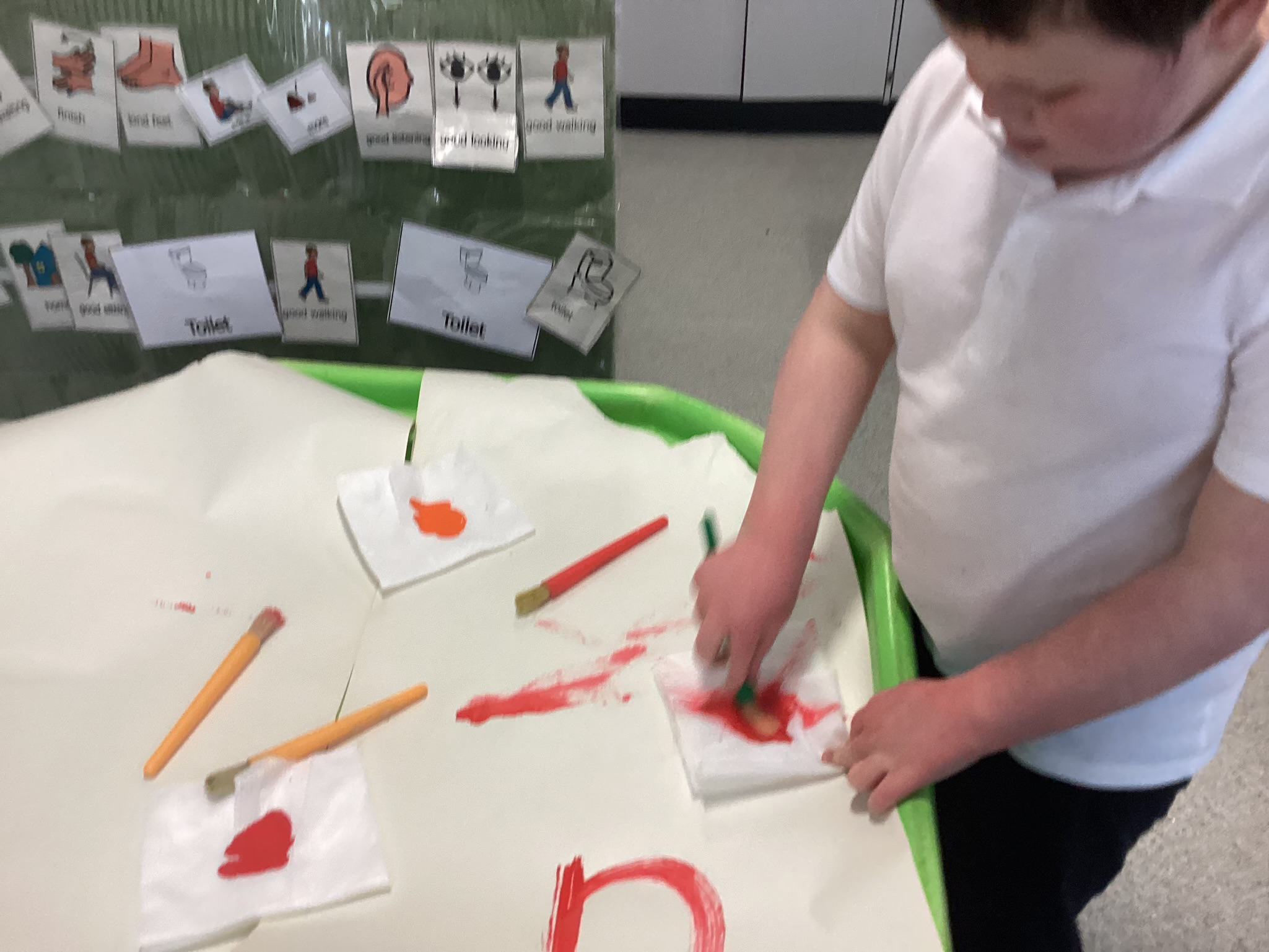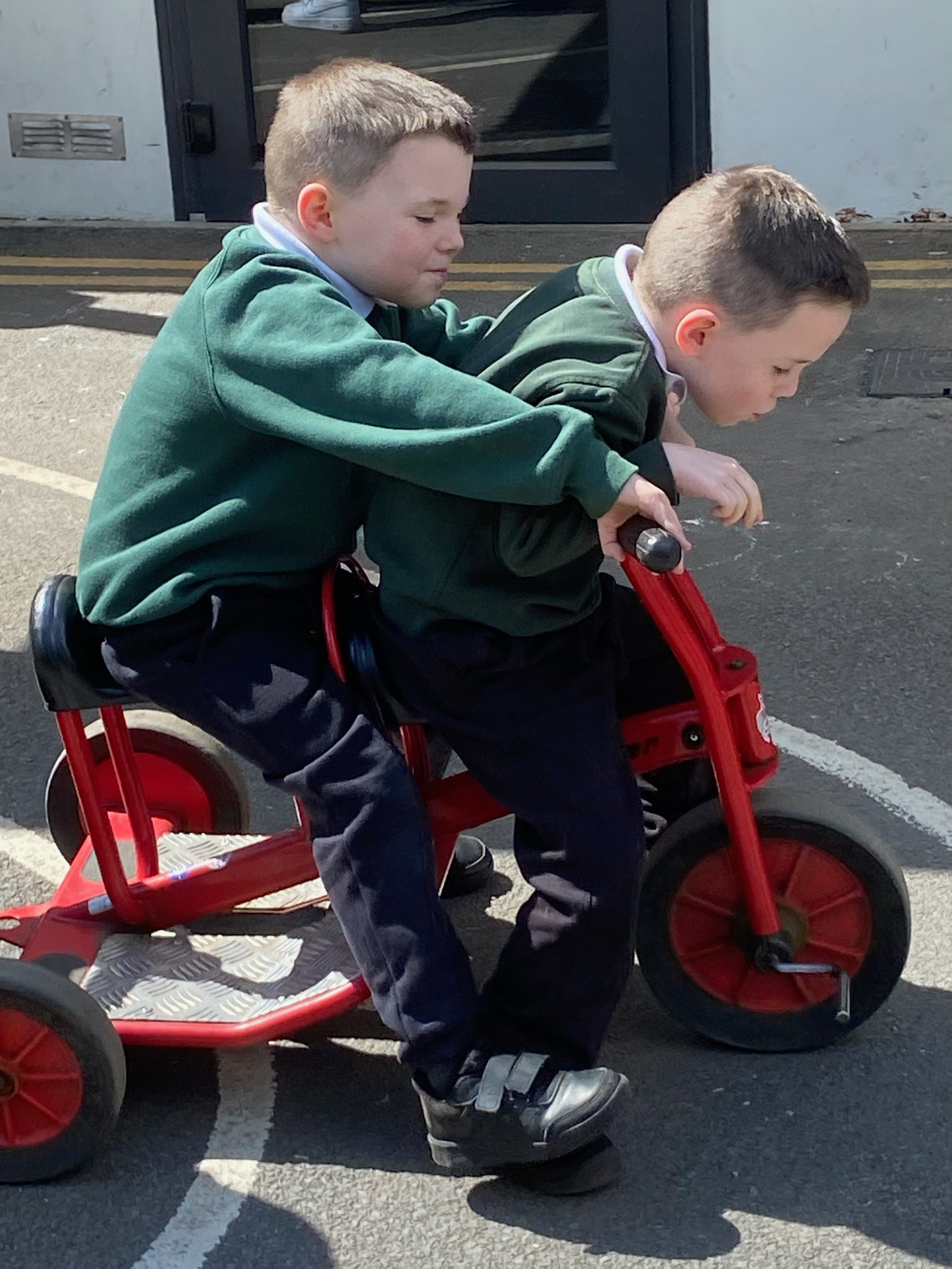 Now to Miss Boutell's form…
"This week 9MBL have been engaged in many different lessons and activities.
In Maths the students have been looking closely at percentages, how to turn fractions into percentages and then take them away from a given number. The students have engaged in lessons and asked for support when needed.
In English the students have started the topic of "Macbeth" the students have been looking at the script and discussing what it means in modern day times. Together they have made notes on the perception of woman and men in this time and how it differs to today.
In Science the students have been looking at genetics, discussing how our genes/characteristics and those of plants and animals can change. The students have been using scientific words such as recessive, dominant, heterozygous, genotype etc when describing the different gene patterns.
During EHCP lessons the students have been discussing Networking. They have discussed the importance of networking and working as a team, while talking about who they network with regularly and who they may need to network with to further their career/education.
During outdoor education the students have begun cycling in Alexandra Park. They have discussed the importance of wearing a helmet, giving way to pedestrians in the park, being aware of dangers around them such as dogs and open water. Each student has taken part in cycling and speak positively about this experience."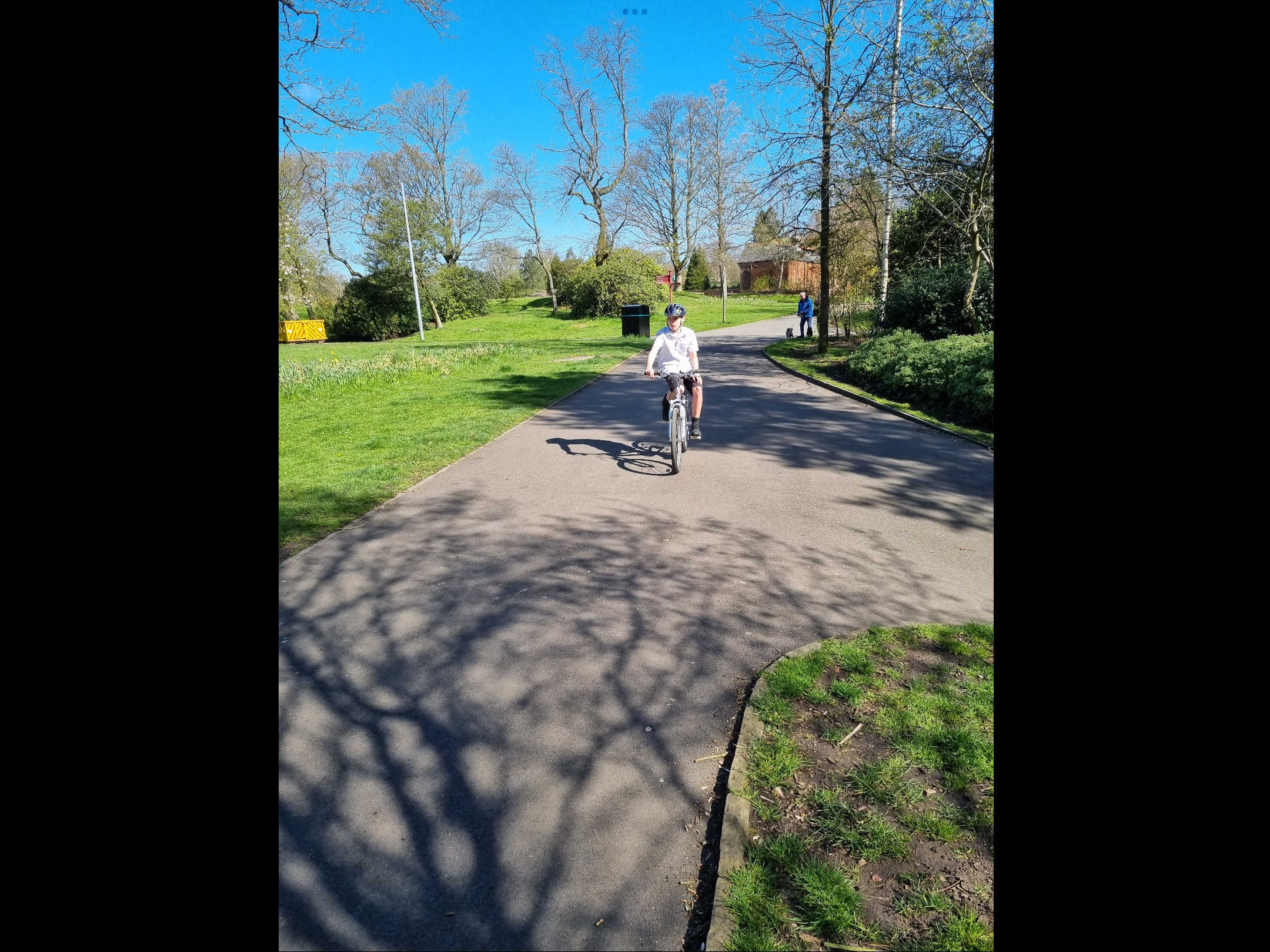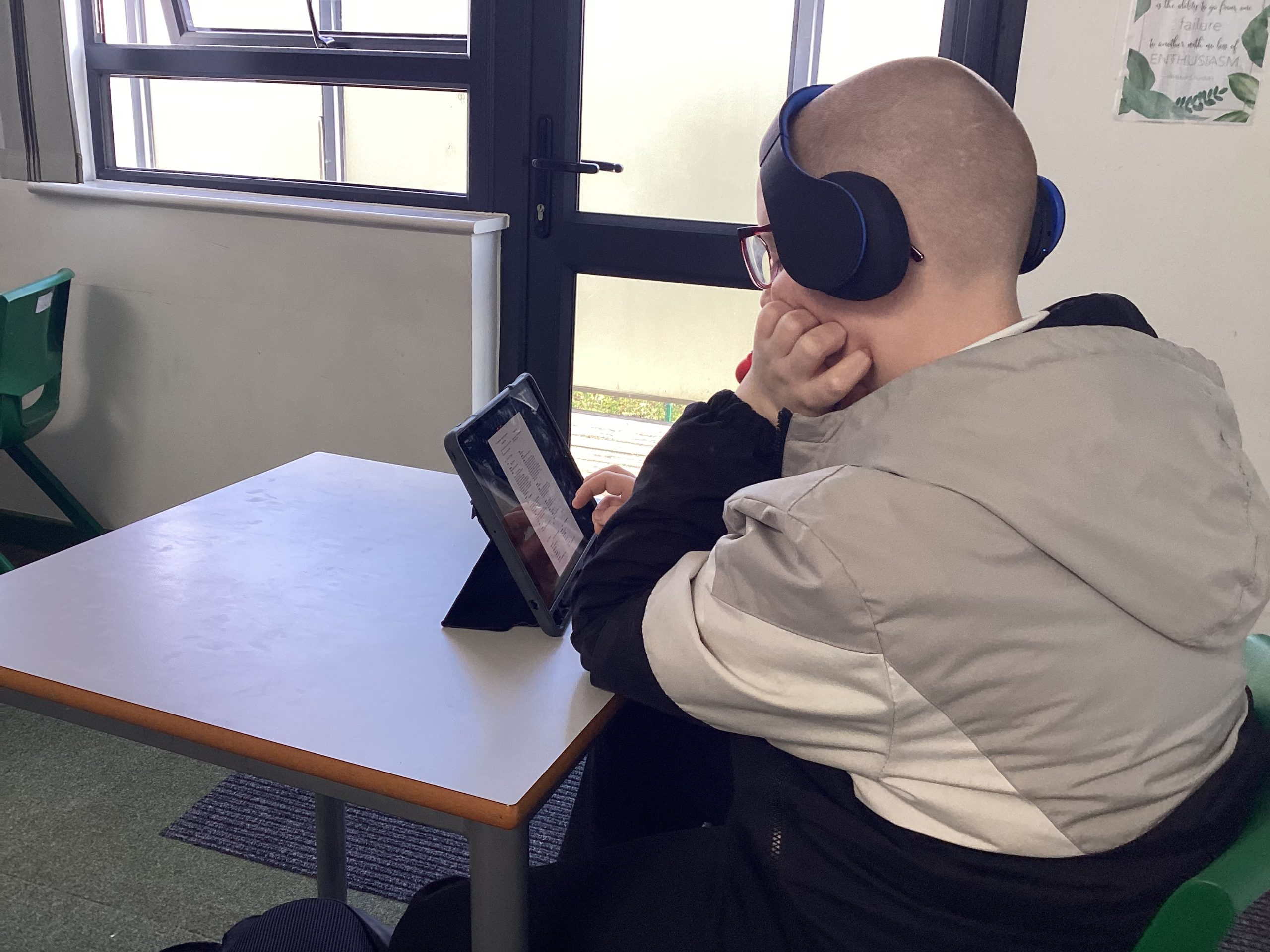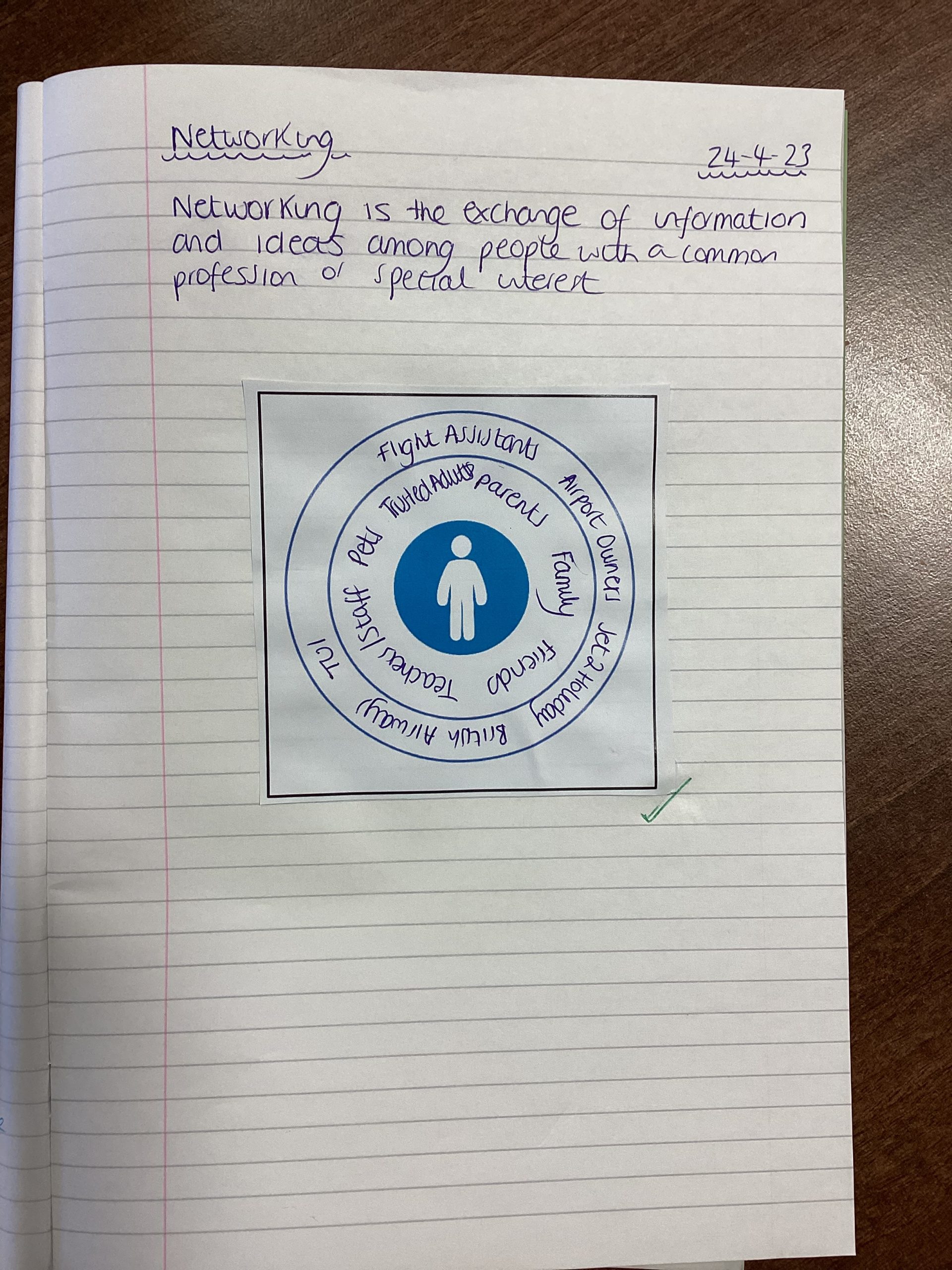 Now to our amazing SUPER STARs and HWA Passionate STARs…
Mrs Lerigo's STAR of the week is Basil for joining in all his lessons and sitting beautifully at carpet time.
Mrs Lerigo's HWA Passionate STAR is Roma for showing amazing passion and creativity when she made Kandinsky's piece of art 'Squares and Concentric circles'. Roma you are fabulous.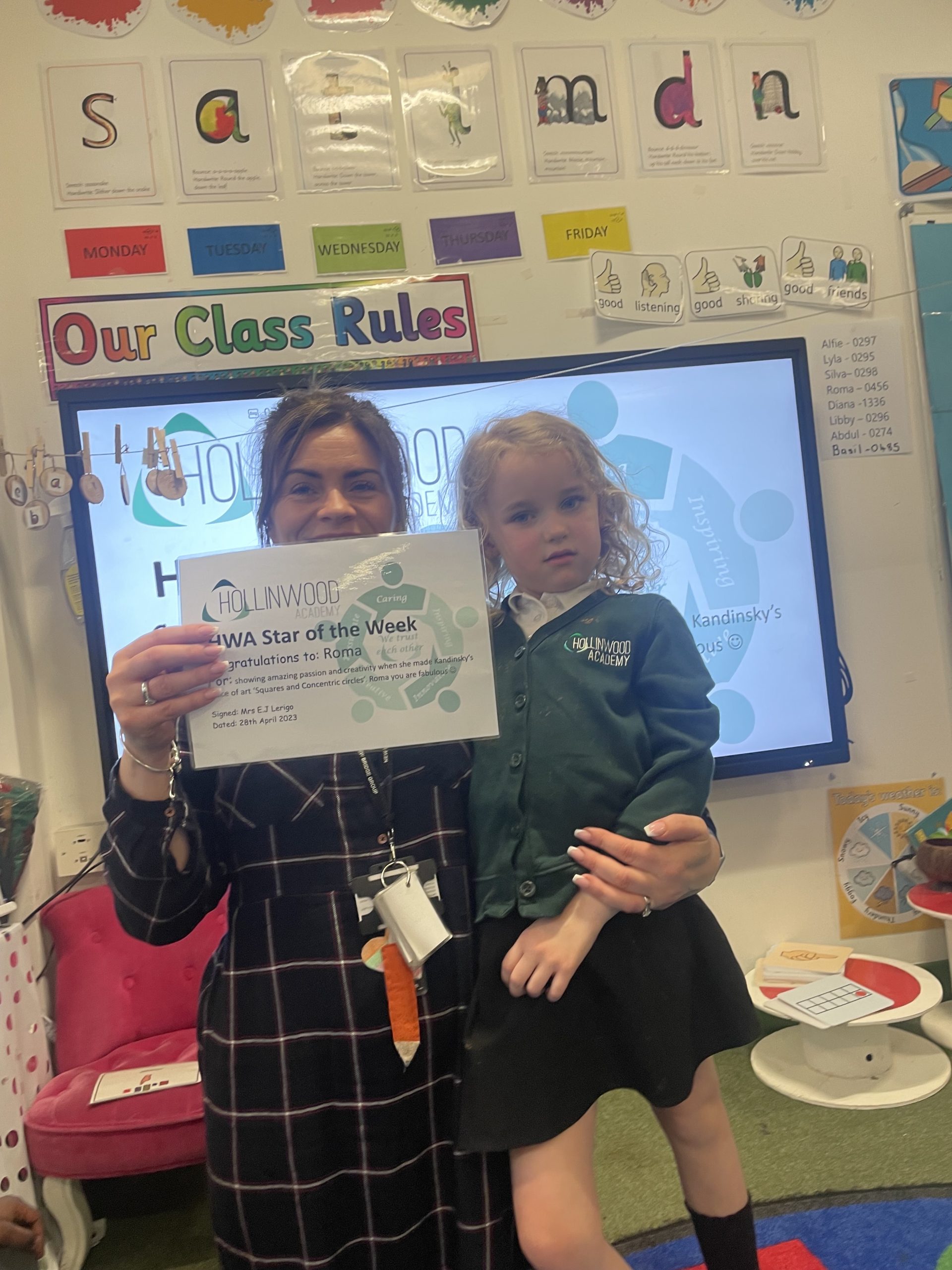 Miss Oakley's STAR of the week is Teddy for starting to recognise and name people in our class.
Miss Oakley's HWA Passionate STAR is George for exploring the playdough tuff tray. Thank you for showing us your passion and interests!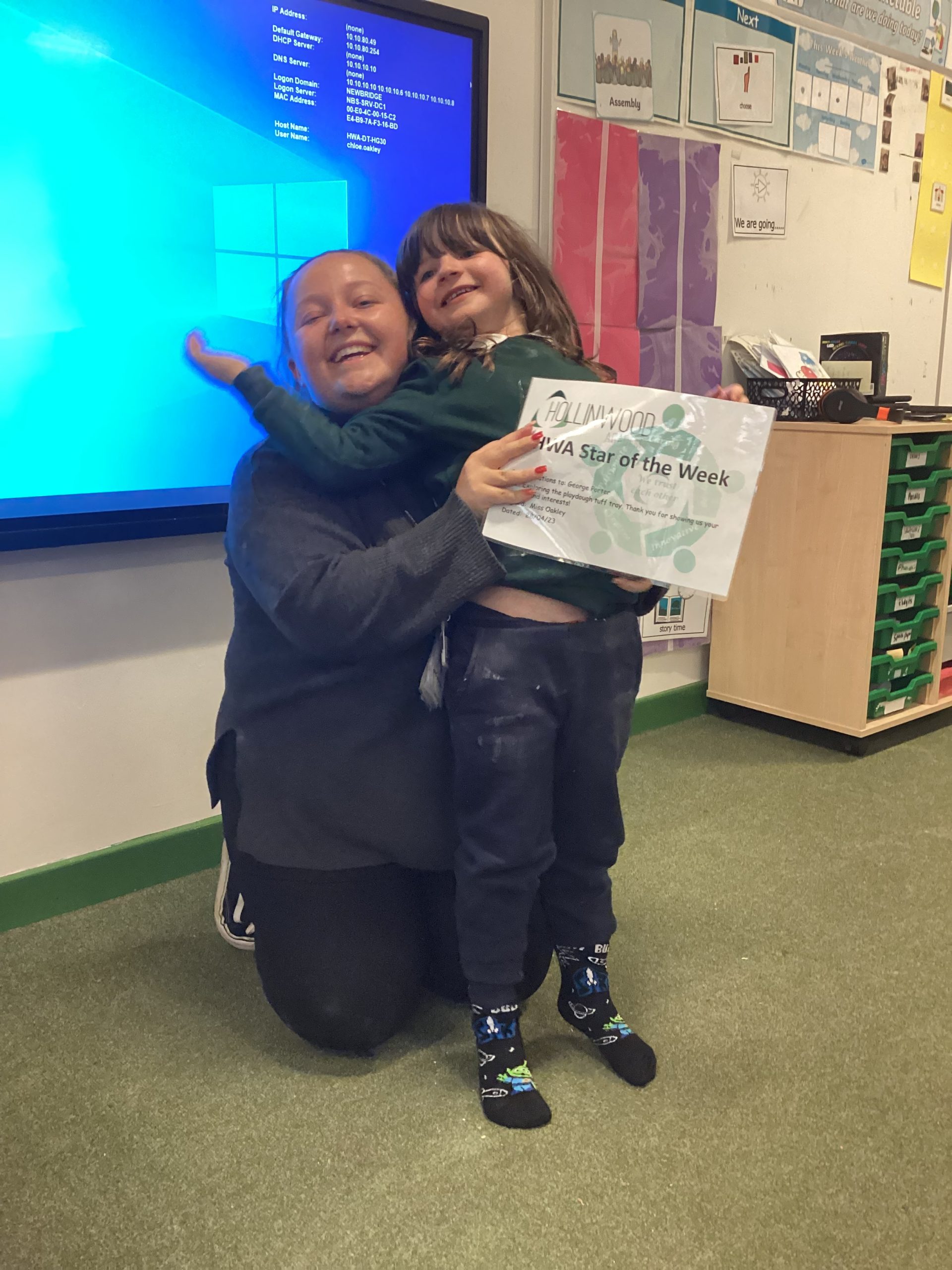 Miss Meadows' STARs of the week is the whole class for working hard, adapting to changes and being focussed on their task.
Mrs Quinn's STAR of the week is Olly for independent learning.
Mrs Quinn's HWA Passionate STAR is Kai for accepting help from staff to self-regulate.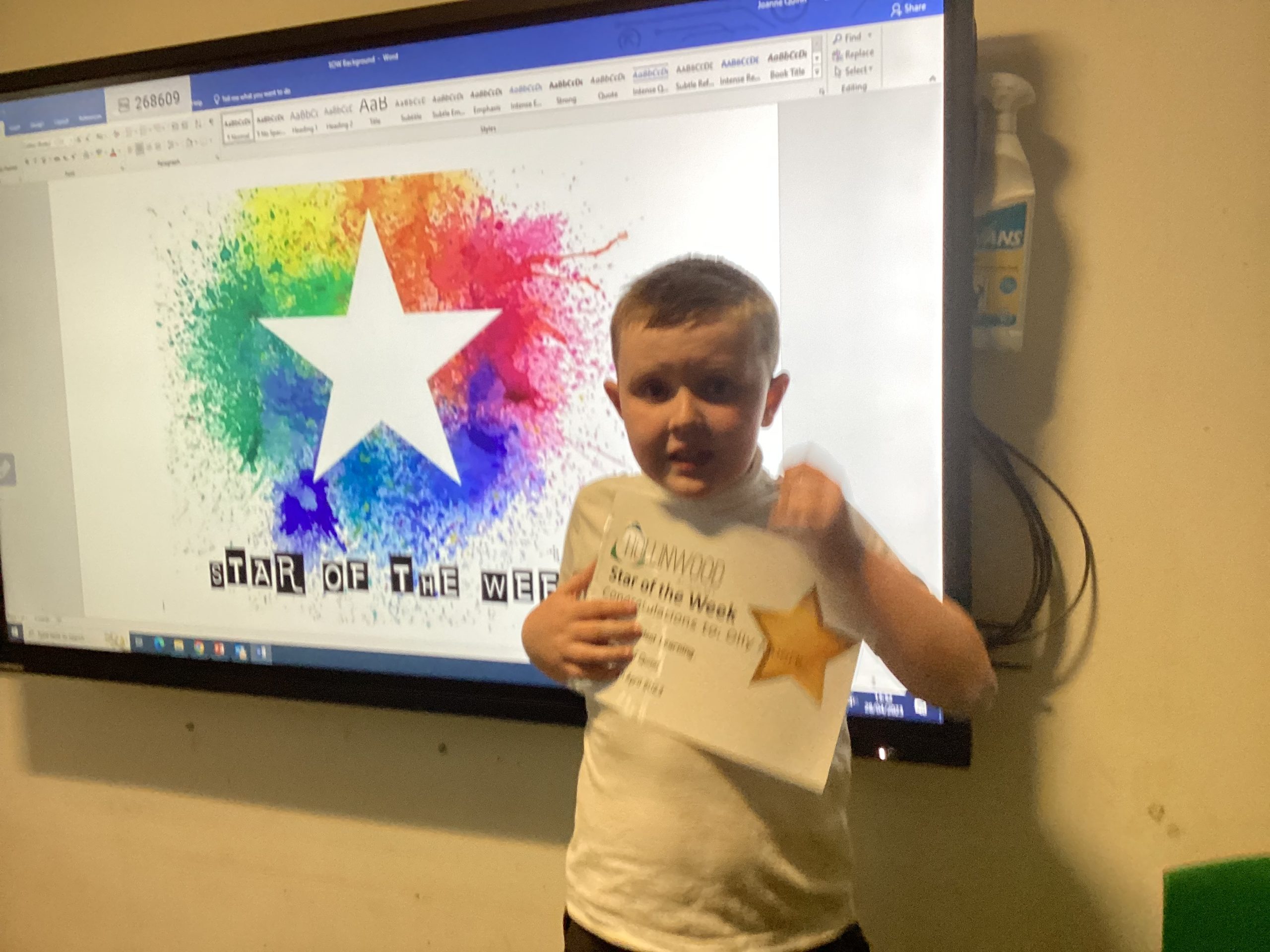 Miss Pietraszewska's STAR of the week is Zachary for taking turns and sharing with his friends. Zachary, you are an amazing friend!
Miss Pietraszewska's HWA Passionate STAR is Lewis for being super proud of his mummy for getting a new car. Lewis used his communication skills and shared this great news with his teachers. Well done!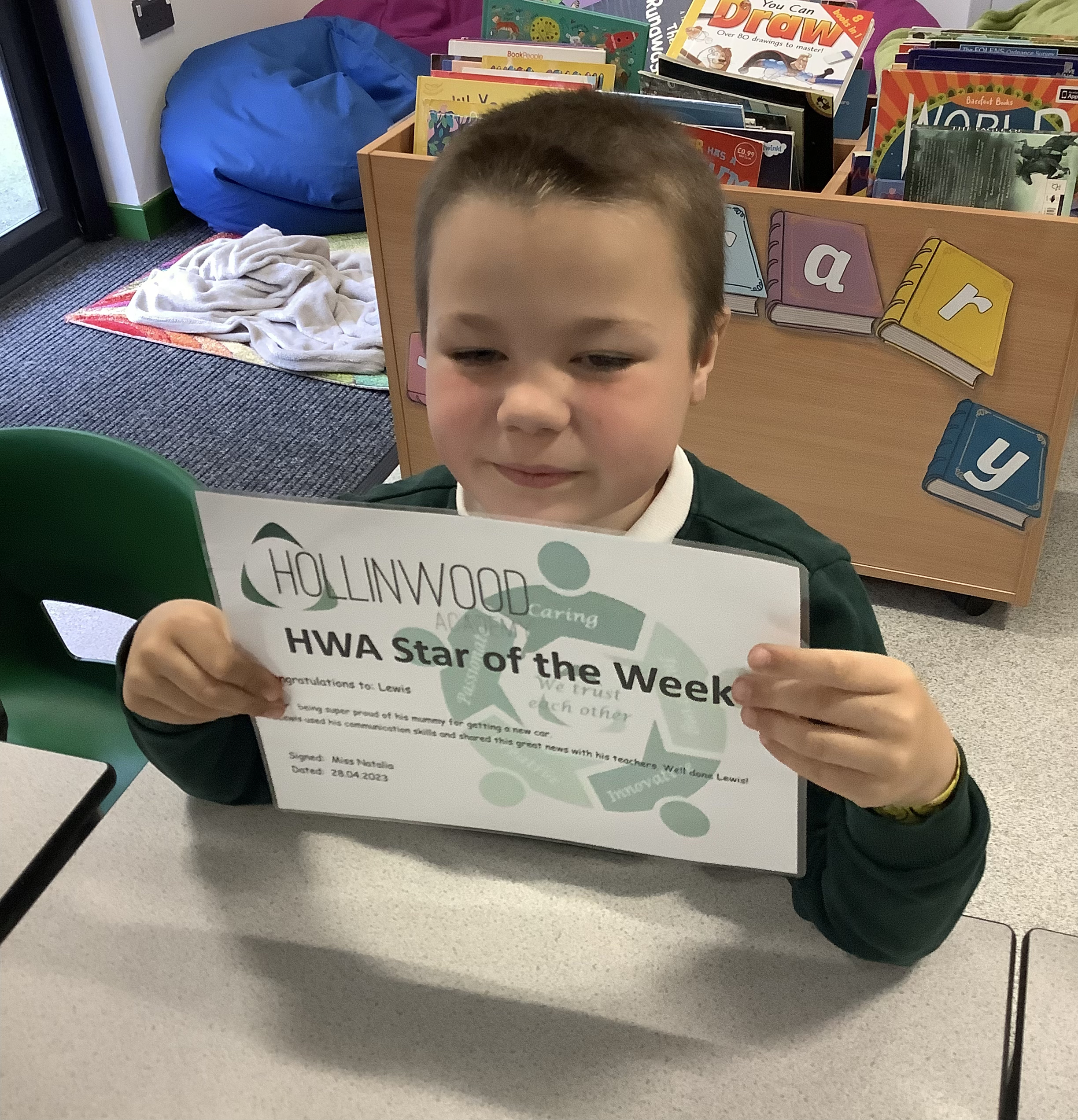 Mrs Halkyard and Miss Hulme's STAR of the week is Logan for working independently to produce some amazing English work.
Mrs Halkyard and Miss Hulme's HWA Passionate STAR is Loki for being passionate about music and really impressing us with his drumming skills.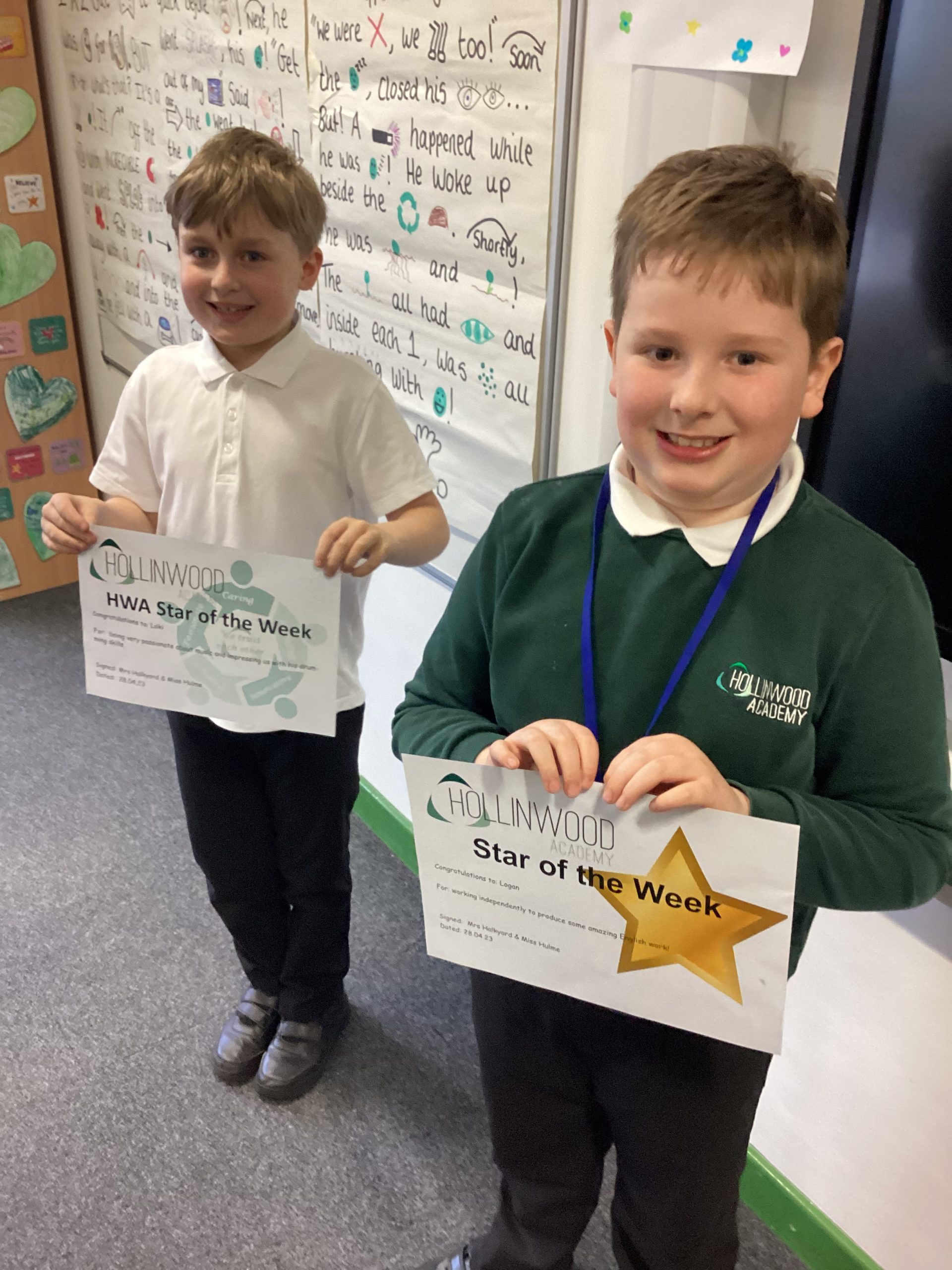 Mr Corrigan's STAR of the week is Hadley for good listening and making great choices in Attention Autism this week.
Mr Corrigan's HWA Passionate star is Faiha for being passionate about her work this week.
Mr Corrigan's WOW moments go to Lewis, Jason and Jared. Well done!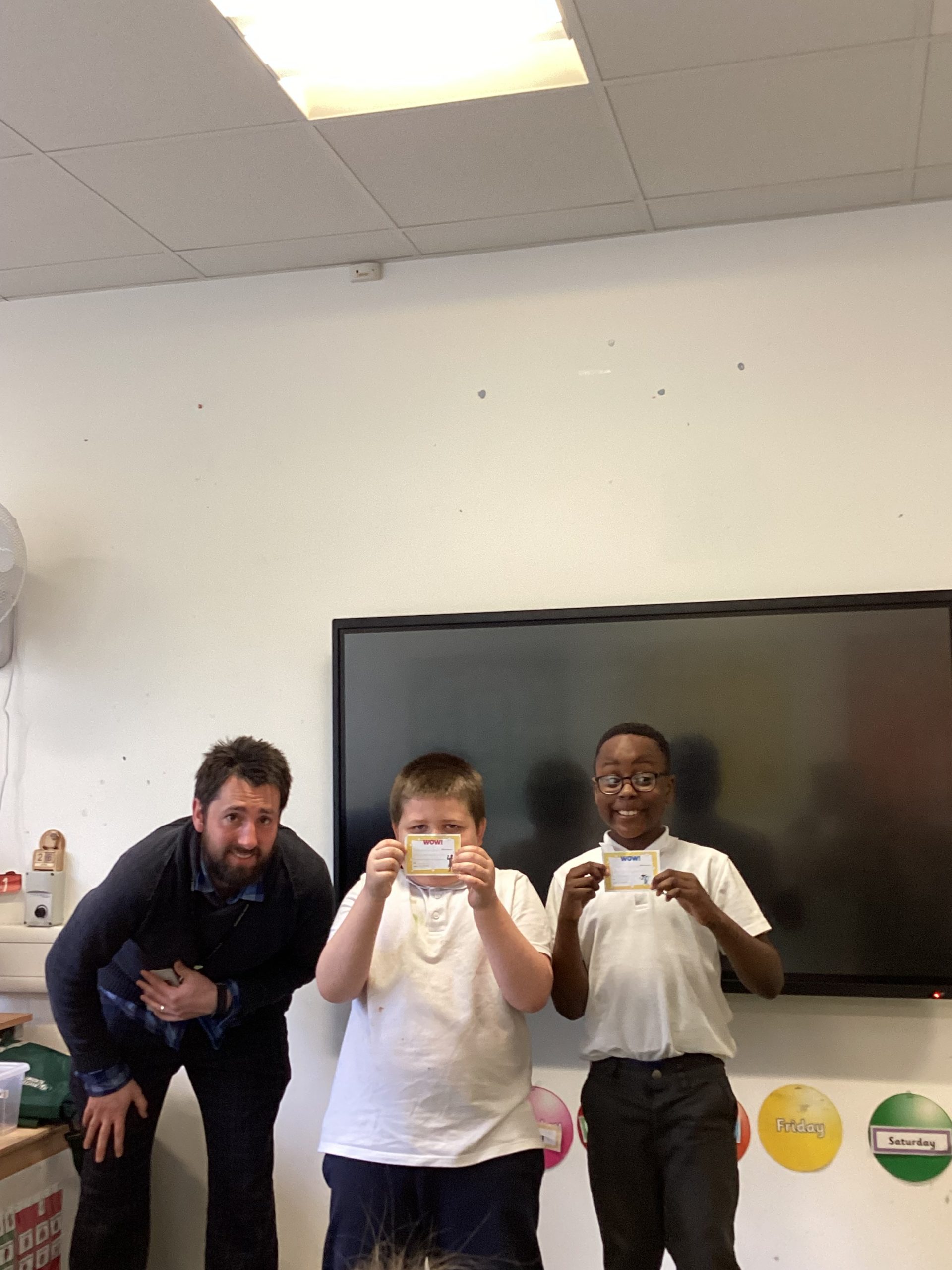 Miss Tootill's STAR of the week is Millie for working hard in all of her lessons and always being a kind friend.
Miss Tootill's HWA Passionate STAR is Jake for being passionate with his pixel art and creating new designs.
Miss Tootill's DOJO winner is Conner. Well done!
Mrs Davies' STAR of the week is Anna for great independent work this week.
Miss Parkinson's STAR of the week is Daniel for listening and following instructions all week.
Mrs Parkinson's HWA Passionate STAR is Christopher for showing passion whilst drawing a picture of a Mayan house 'Nah'.
Mrs Matthew's HWA Passionate STAR is the whole class for showing great passion for your learning and being focussed all week in the run to your SATs—we are all proud of you!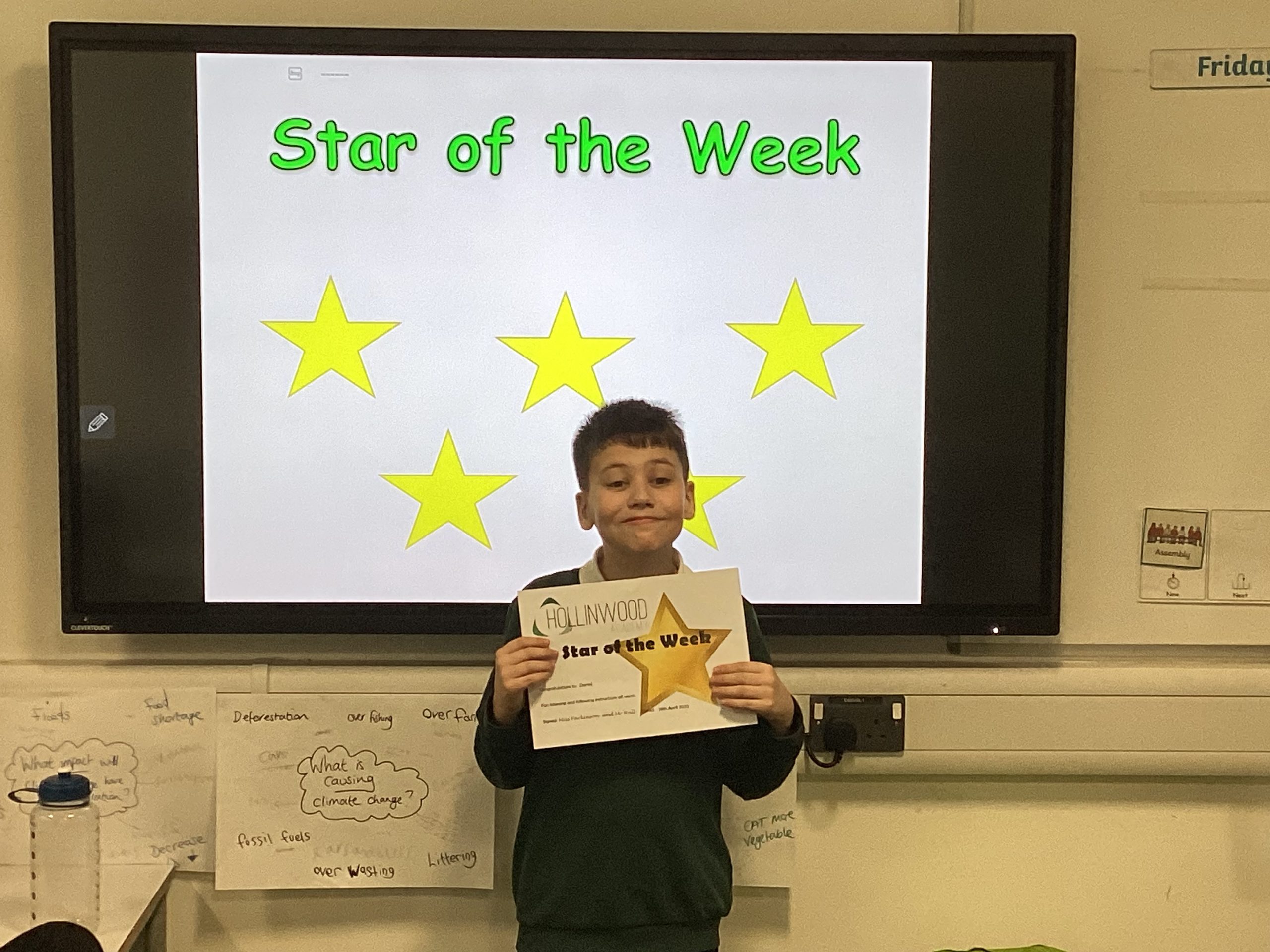 Well done to our secondary Hollinwood Academy STARs this week!
Next week, the Student Council will be preparing the school to celebrate the coronation of King Charles III by hosting our own Hollinwood Academy Royal Celebration on Friday 5th May. We are inviting children, young people and staff to wear non-uniform by wearing the British colours – red, white and/ or blue.
We will be hosting a cake sale on Friday afternoon for all children, young people and staff to celebrate the reign of our new king. The Student Council have voiced the money raised will go towards the conversion of the school library bus.
Also, it is Bank Holiday on Monday 1st May so I hope everyone has a lovely long weekend.
Mrs Millard