Blog 21.04.2023
Welcome back after the Easter break and I hope you are all ready for the Summer term ahead, I know we are.
As I walked around school, to welcome everybody back, I called into Mrs Davies' class to hand out a Headteacher's Award to Anna as she was absent from school on the last day of term.
Well done Anna – keep up the hard work.
The summer term is always a busy term as our children and young people will be sitting formal assessments and exams. Our year 2 children will sit their SATs across May and our year 6 children will sit their SATs on Tuesday 9th May – Friday 12th May. Year 1 children will also carry out the phonics screening test and year 4 children their multiplication test. Then we move on to our KS4 students who will be sitting their GCSEs starting on Tuesday 16th May, Biology GCSE and finishing on Thursday 16th June, Physics GCSE. Attendance for all our children and young people during these times is crucial and the right support is in place for our students.
On Thursday morning, we had our final inspection from the Joint Council for Qualifications (JCQ) and I am really pleased to announce that Hollinwood Academy is now our own exam centre. Ian Connor, from the JCQ, visited the school to carry out the readiness inspection. The feedback was amazing and Mrs Hogan, Hollinwood Academy exam officer, has worked tirelessly to get us to the point where we are today. Ian said as soon as he walked in to Hollinwood Academy there was such a lovely atmosphere and this was showcased on the tour he had and the interactions with the students and staff. Ian was thrilled with the work carried out to become our own exam centre and he hopes to be the selected inspector over the summer exams to see the practice for itself. He had no recommendations for us and was extremely complimentary of all the access arrangements in place for our students. His final comment was: "Just keep doing what you are doing as it's an amazing job!"
This week we have started our lesson observations across the school. The senior leadership team and curriculum leads have thoroughly enjoyed these and we have seen some innovative and outstanding lessons this week in food technology, PSHRE, Spanish, English, maths, history and science. It has been fantastic to see the children and young people so settled and engaged after the two-week Easter break. We have another two weeks of lesson observations and we can't wait to see what next week brings.
Let's see what some of the classes have been doing starting with Miss Pietraszewska's class…
"What a wonderful week we had after our Easter break! Let's have a look at our busy week!
This term, we have started at the beginning of each day to look at our daily positive affirmations, for example: 'Be kind' or 'Love yourself'. We love it! It helped us remember to be kind to our friends, and we gave ourselves a big hug!
In geography, we have learnt about the population of different continents. We weren't surprised that almost nobody wants to live in Antarctica; it is too cold!
Also, this term's topic is 'Colours of the world', and we have looked at the continent Asia. We looked at the world map with the teachers and discovered that Asia's largest country is China. We have learnt to say 'Hello' in Chinese: Ni Hao; we looked at pictures of Asian food and tried to learn to use chopsticks. Nothing easy, but some of us were able to make it! We all want to try sushi one day!
In science, we have worked on changing the shapes of materials by squashing, bending, twisting and stretching them. We have learnt some new scientific vocabulary!
Some of us needed to decide which material would be the most suitable for making a notebook, bottle or vase and explaining why! Science is amazing!
Throughout the week, we also looked at British Values, picked our favourites and did some great handwriting.
The weather was exceptionally sunny this week, so that we could have fun in the playground with our friends! So, sunshine, stay with us, please!
We are all happy to return to our daily routine, learning and fun!"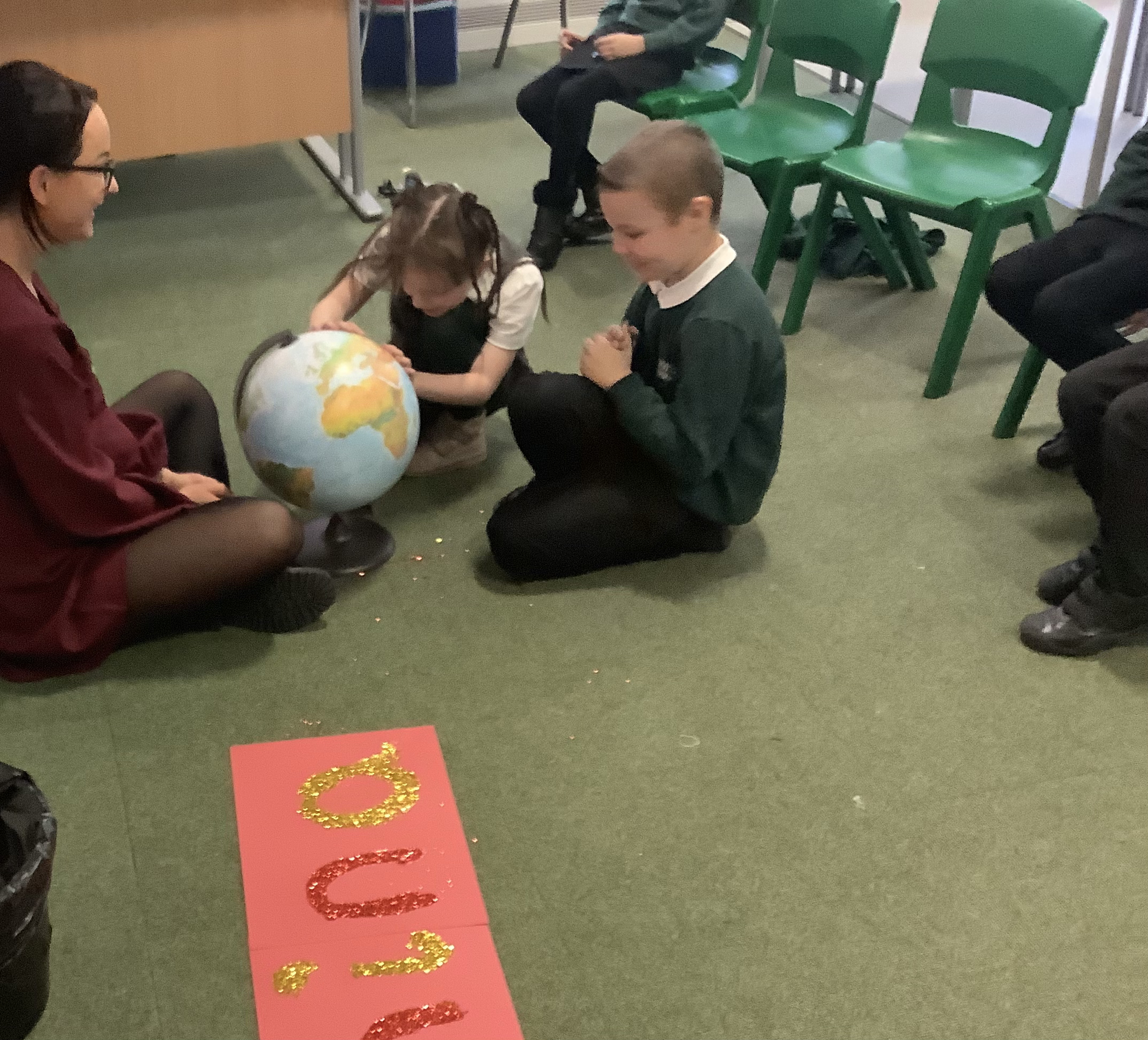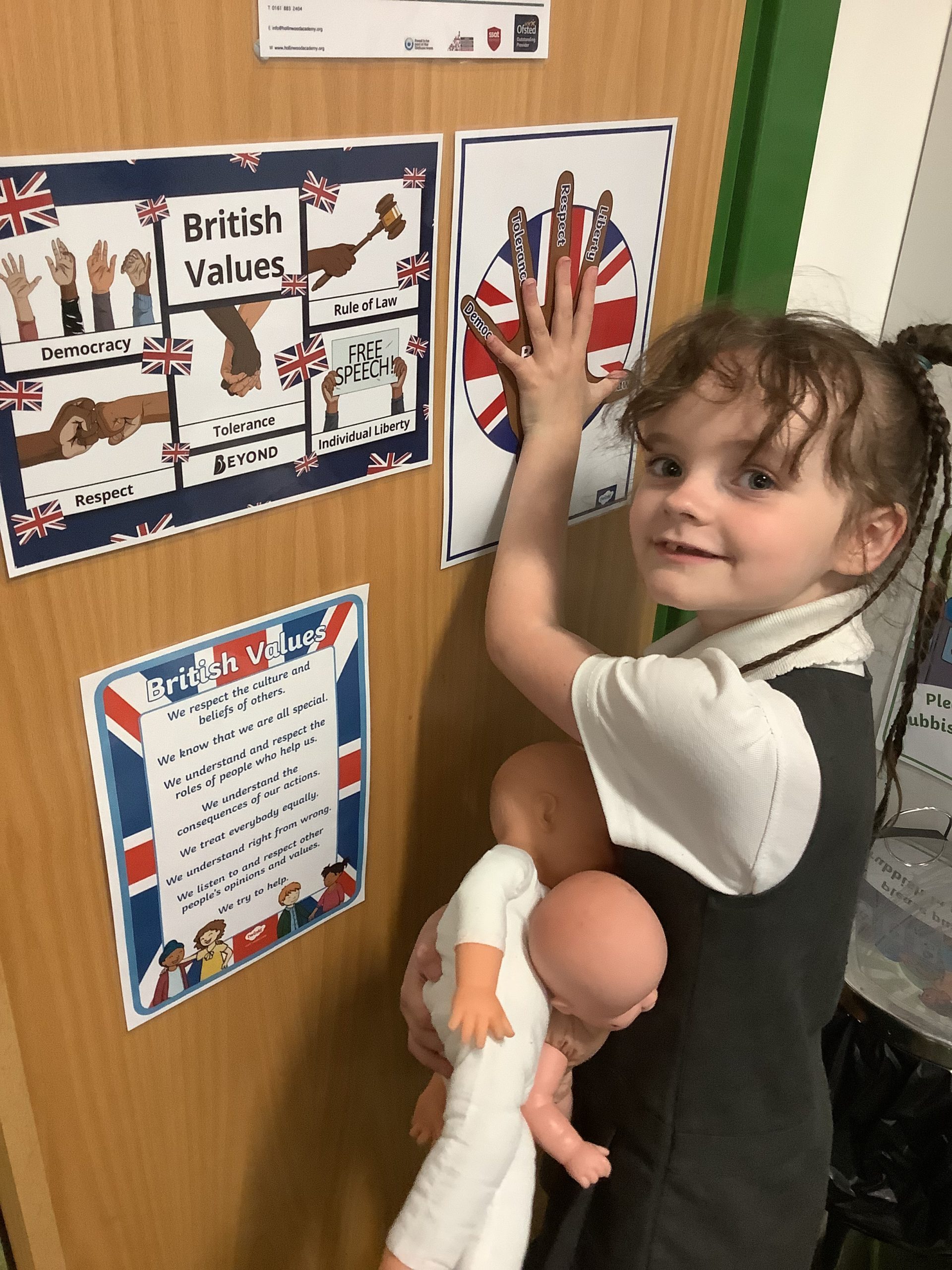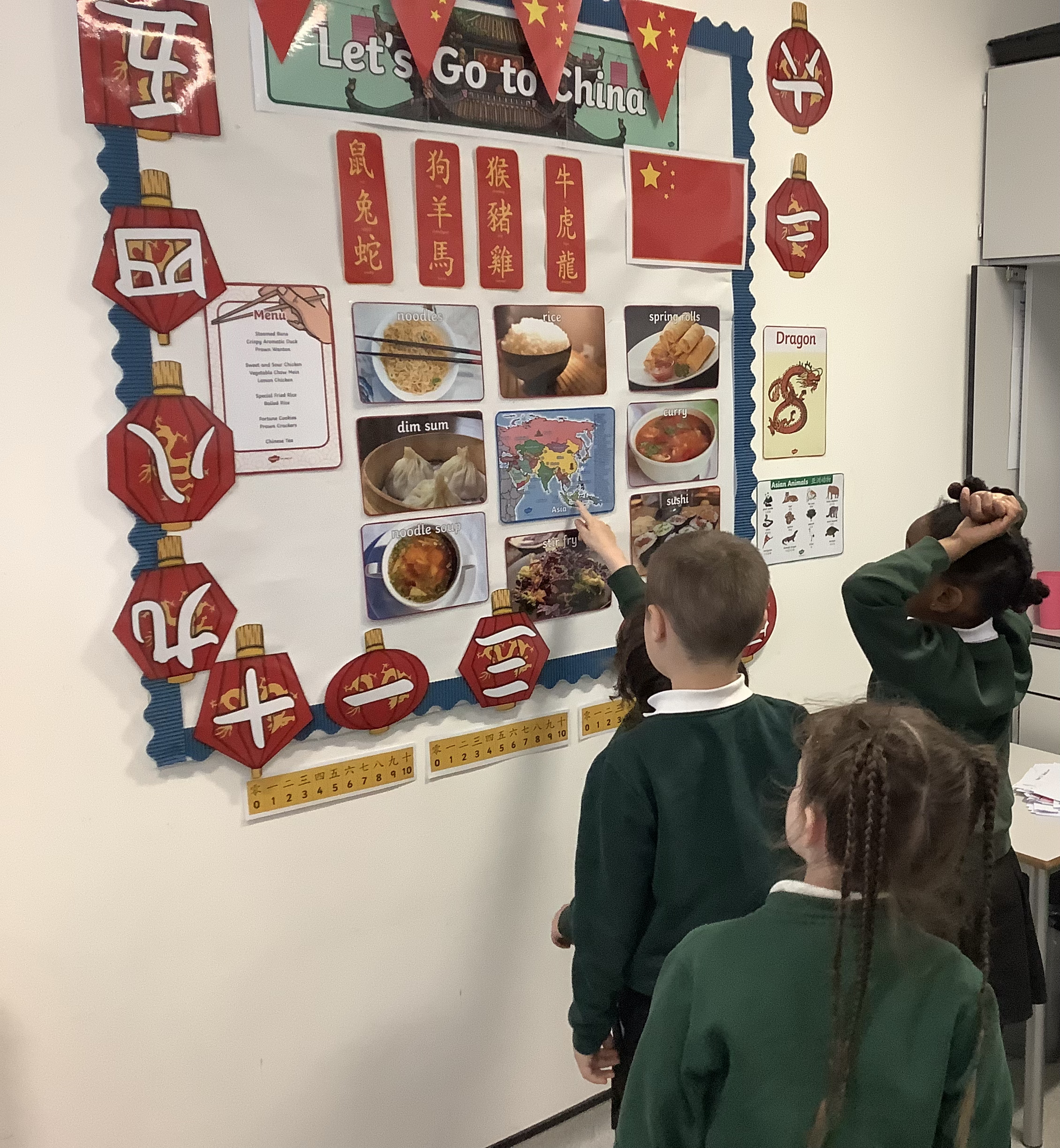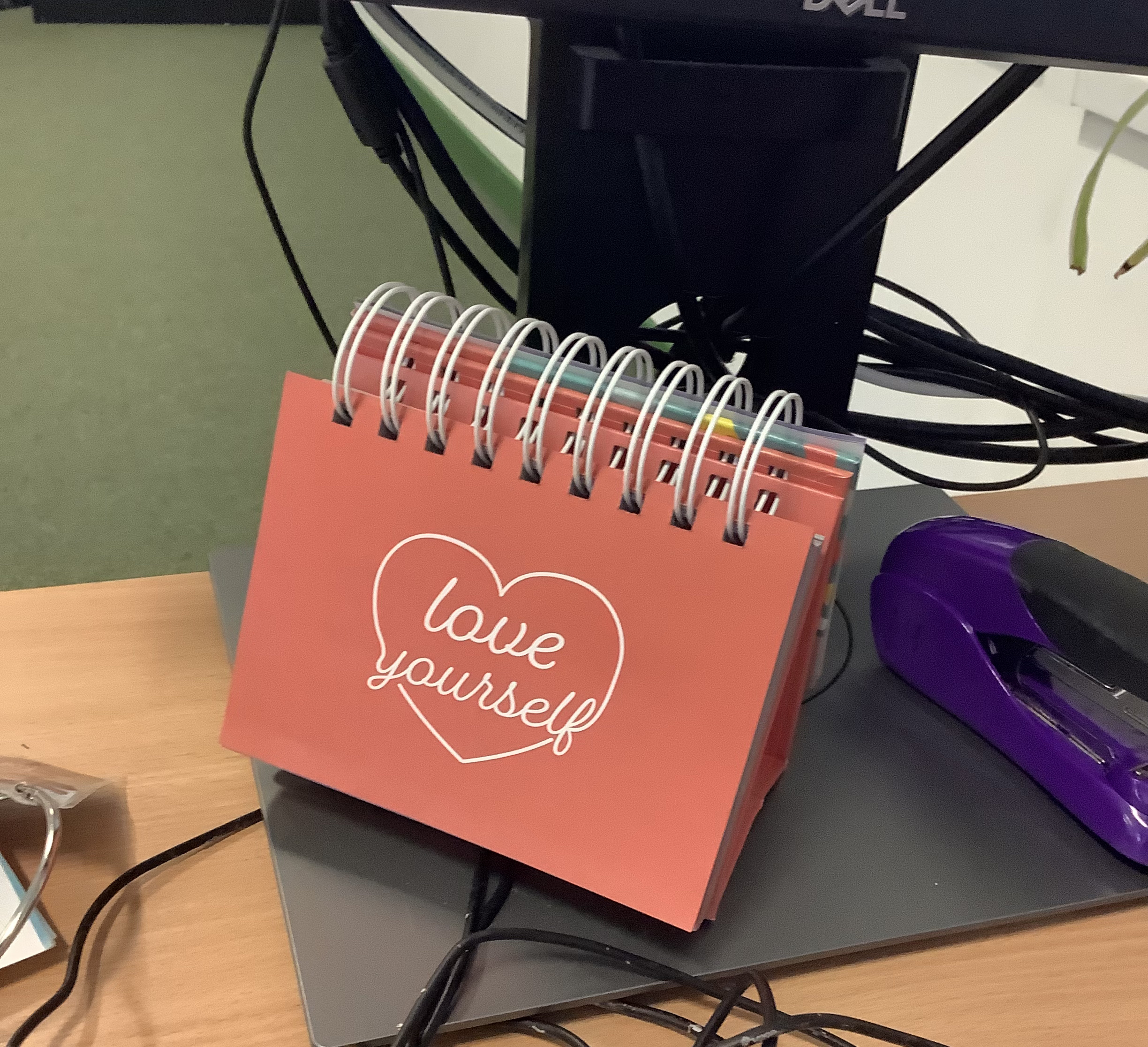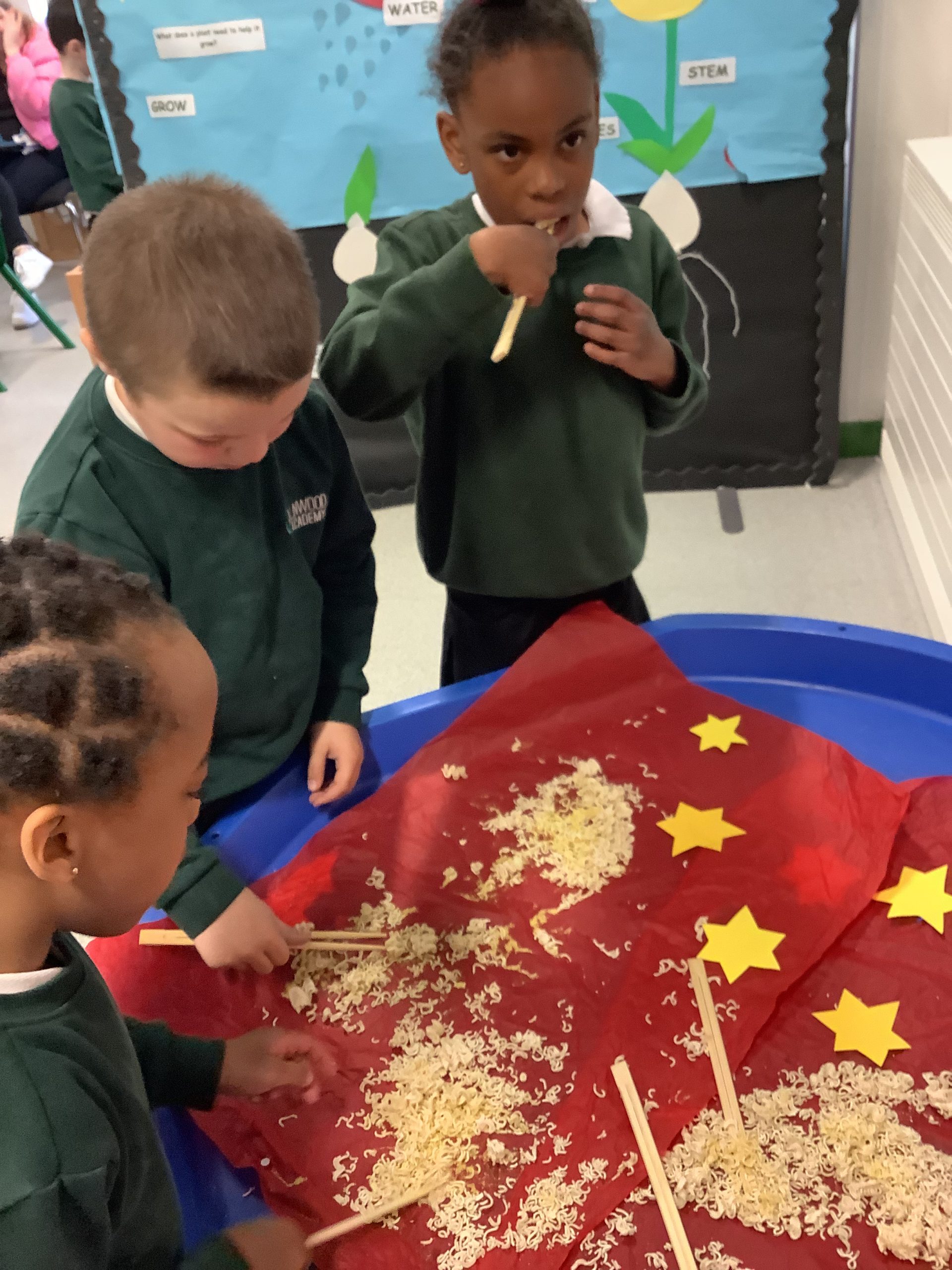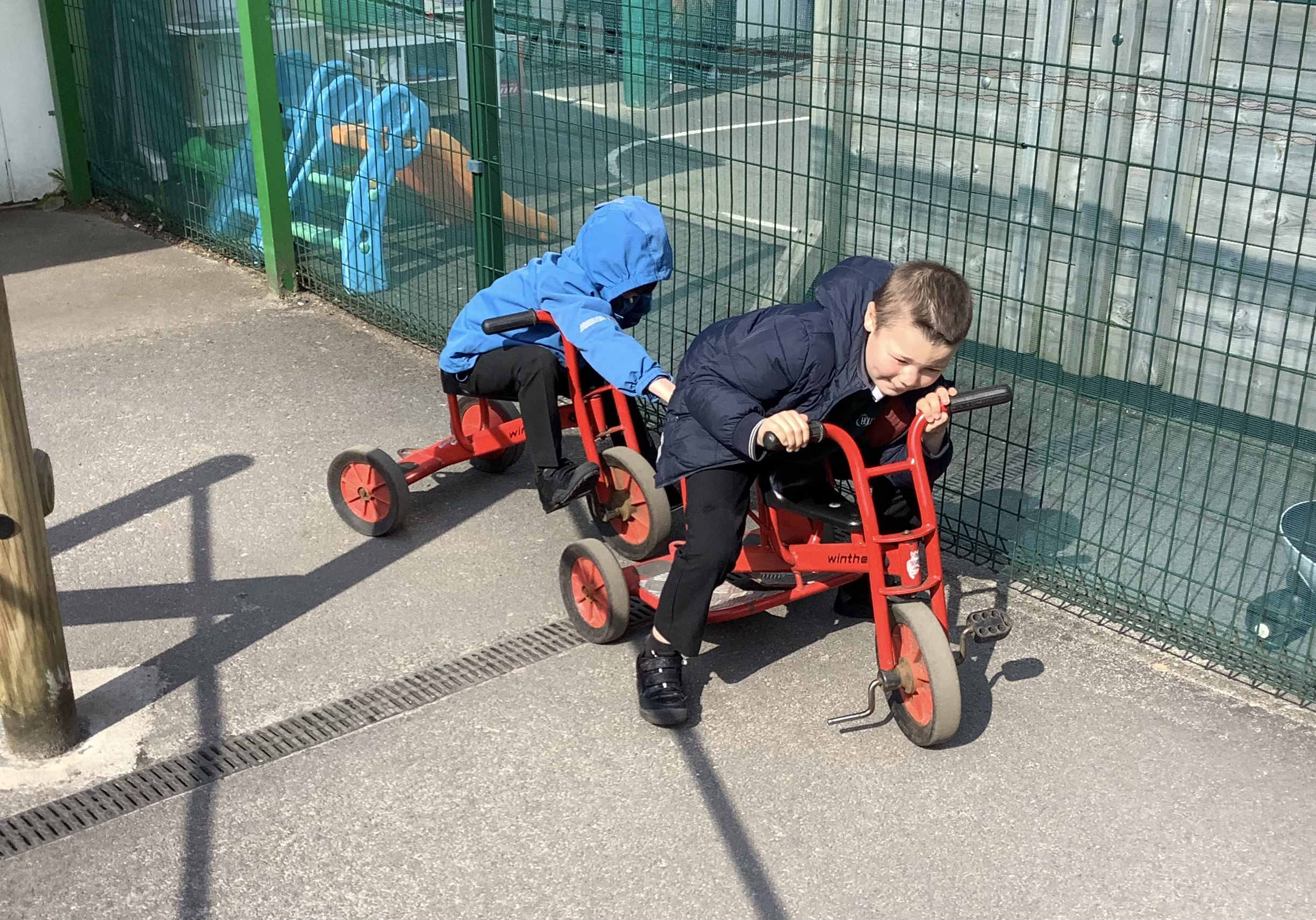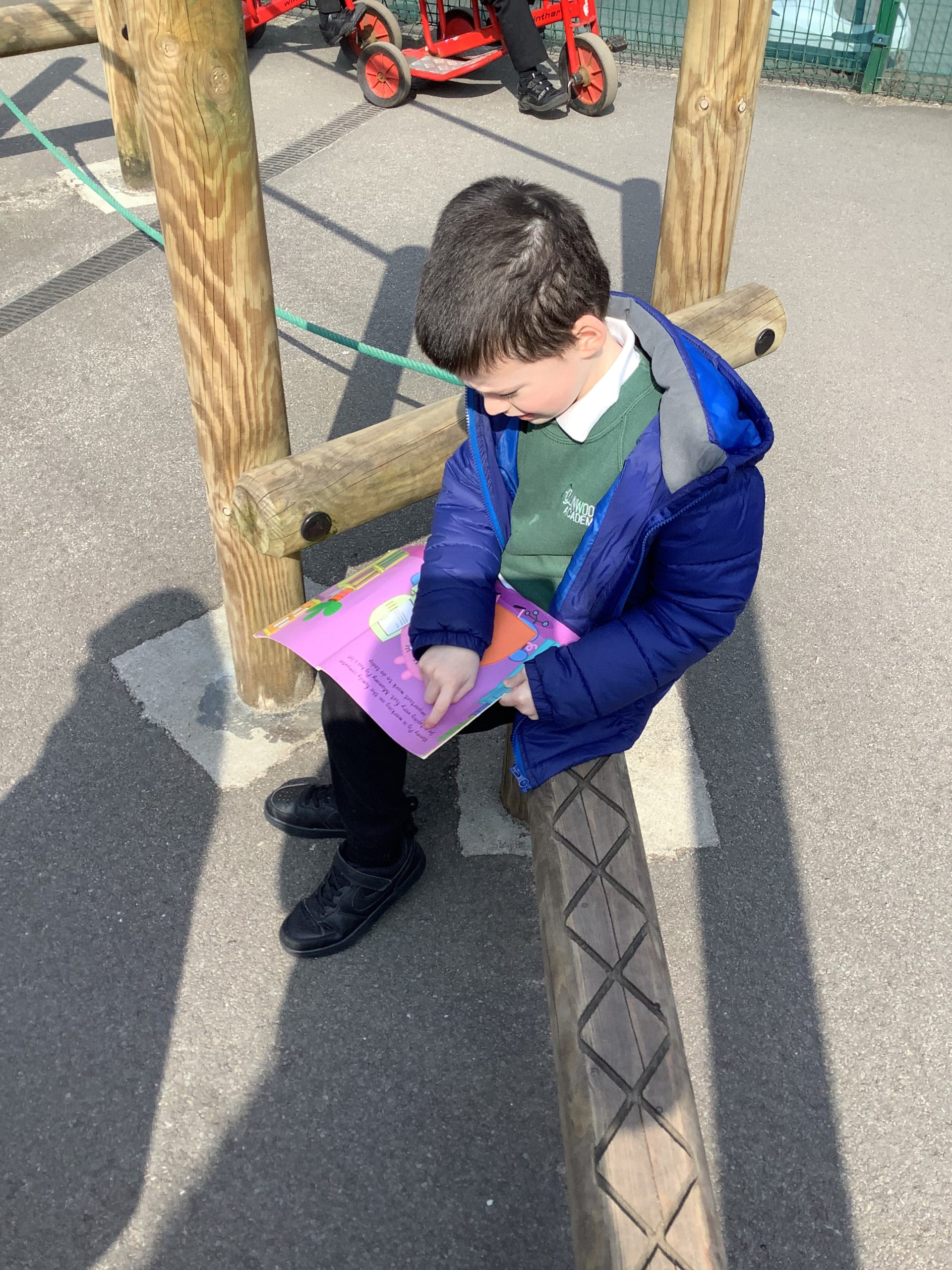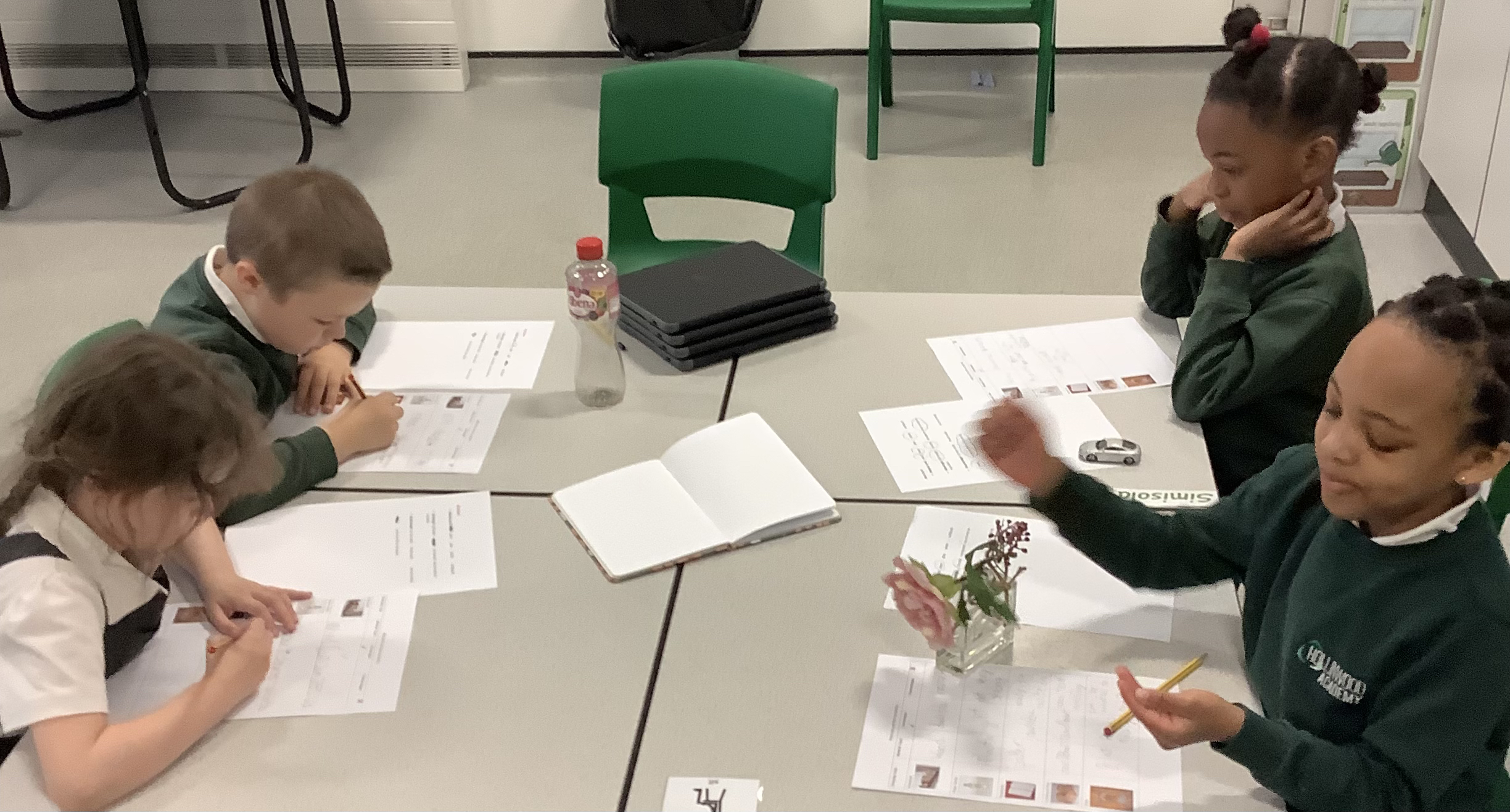 Now to Mrs Brooks' form…
"Well, what a great week we have had!
We started off the week catching up with how we spent our Easter break, lots of chocolate was eaten and lots of us went to see the new Mario movie – with Bowsers song "Peaches" being stuck in our head.
Our new topic in English is Shakespeare's A Midsummer Night's Dream, so have spent the week learning about who Shakespeare is and trying to figure out some of the meanings to the words he invented.
In science, we are continuing our work on reproduction and have been looking at the journey from a Zygote to foetus to birth!
In history we have continued our work on toilets and sanitation through time – we have all come to the conclusion that we would not want to go to the bathroom in a cesspit with our neighbours!
In outdoor education, we spent a few hours in the lovely weather at Chadderton Park, facing our fears on the zip line and practicing our basketball skills.
We are ending the week having some reward time, with some students enjoying games outside and some having a chess tournament. We were also talking about how fast this year has gone and how we only have 11 weeks left in year 7!
Eid Mubarak to Mrs Begum, Sana and Essah as they were off on Friday whilst they celebrated with their family.
Well done to my class this week, we have come back with great attitudes to learning and made lots of progress."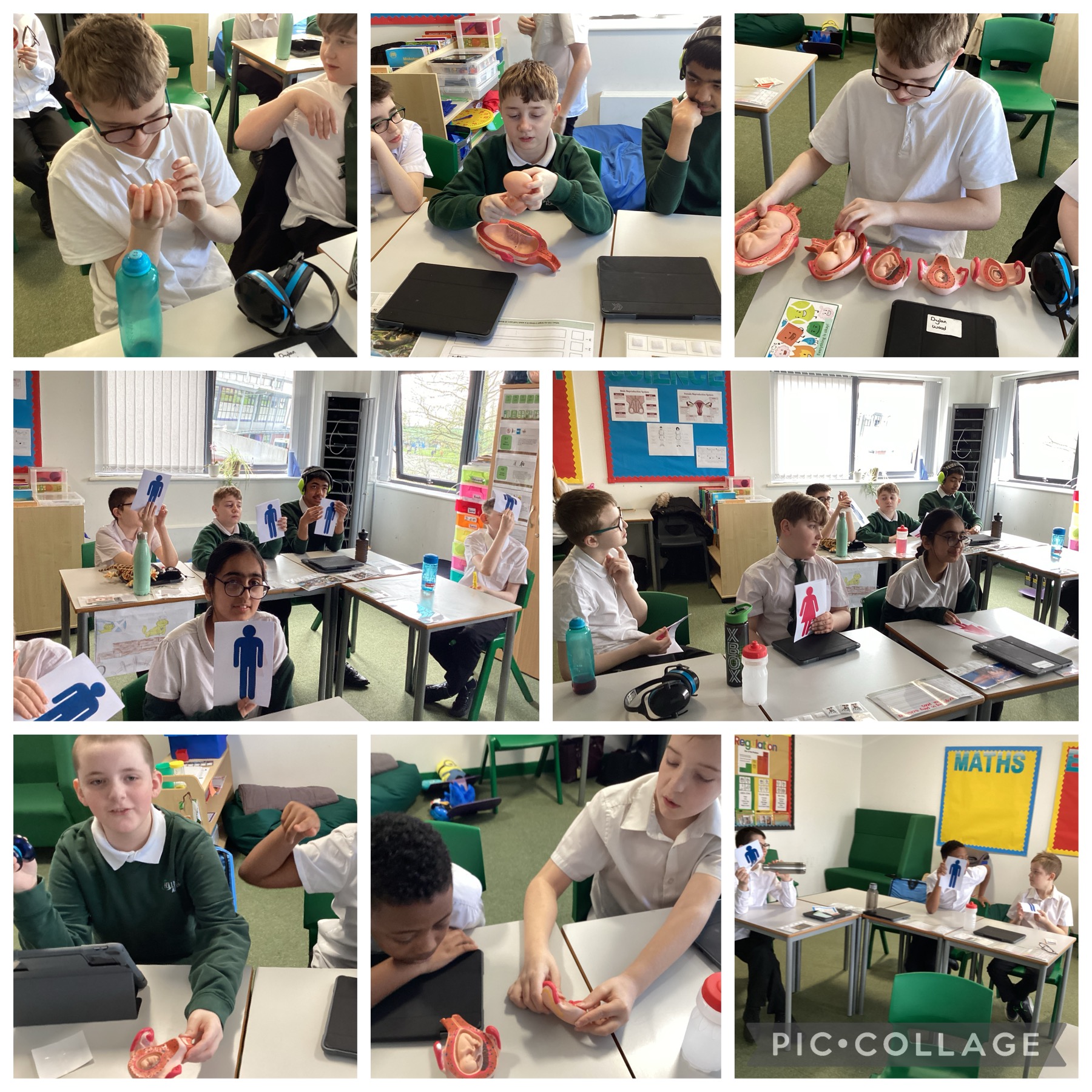 Now to Ms Hand's form…
"We have had a very busy week in KS4 Nurture this week settling back in after having half term.
Throughout the week, we have been focusing on working towards our EHCP step targets throughout the curriculum which includes working on our communication, social, emotional and physical skills.
Throughout Maths, English and Science, we have been working on being independent and completing tasks without staff direction. In maths we have been learning about percentages, English we are studying the text 'The Headless Goat' and have been working on our language techniques and finally Science we have been learning about the seven life processes.
During our EHCP lesson, we have completed Lego therapy intervention which is designed to help us with communication challenges and developing our social skills. This week we have managed to build a digger by working together as a team which included listening to each other, being patient and following each other's instructions.
In our art and design lesson we have been taking photos inspired by the photographer Art Wolfe. These photos are of flowers and leaves displayed neatly in water with bubbles. Printing our favourite one and putting them against a background we designed and painted. The picture and the painting are a visual contrast of both our good thoughts and feelings and our bad ones, writing words around both parts to show this. We joined up with the Well-being Hub for this lesson and all created our own representations of Wolfe's work.
In outdoor education we are focusing on how each of us spend our own free /leisure time and how we can all be more active outdoors when doing so. This week we went to Chadderton park and played tennis and football. It took a while to get into this but in the end we all ended up enjoying this very much.
We have spent time working on our social skills which involved walking to Asda and paying for our own shopping. During this lesson, we have built up our independence and used our social skills to speak to the staff at Asda to ask where items are and then independently used the self-scan to buy and pay for our shopping."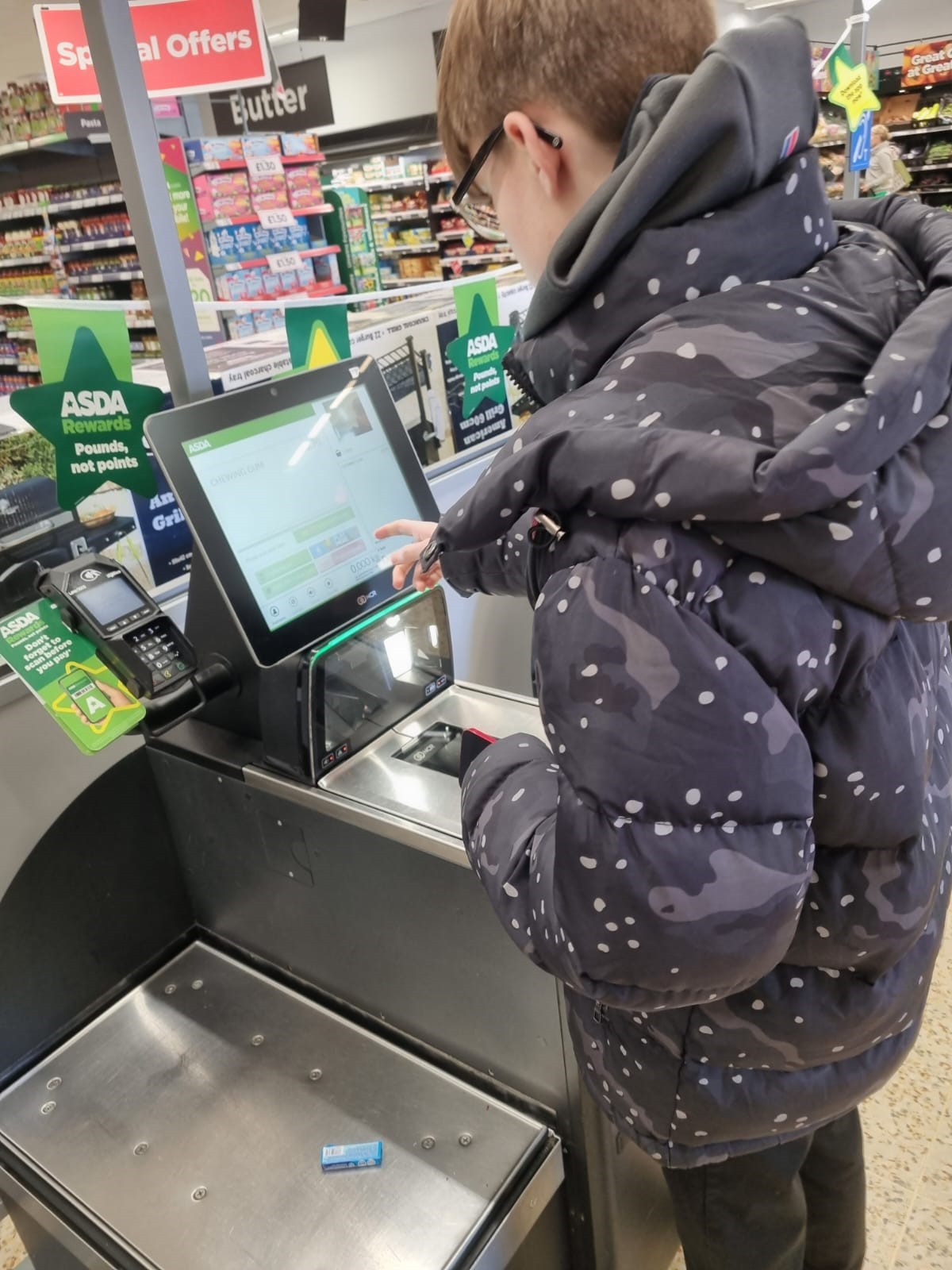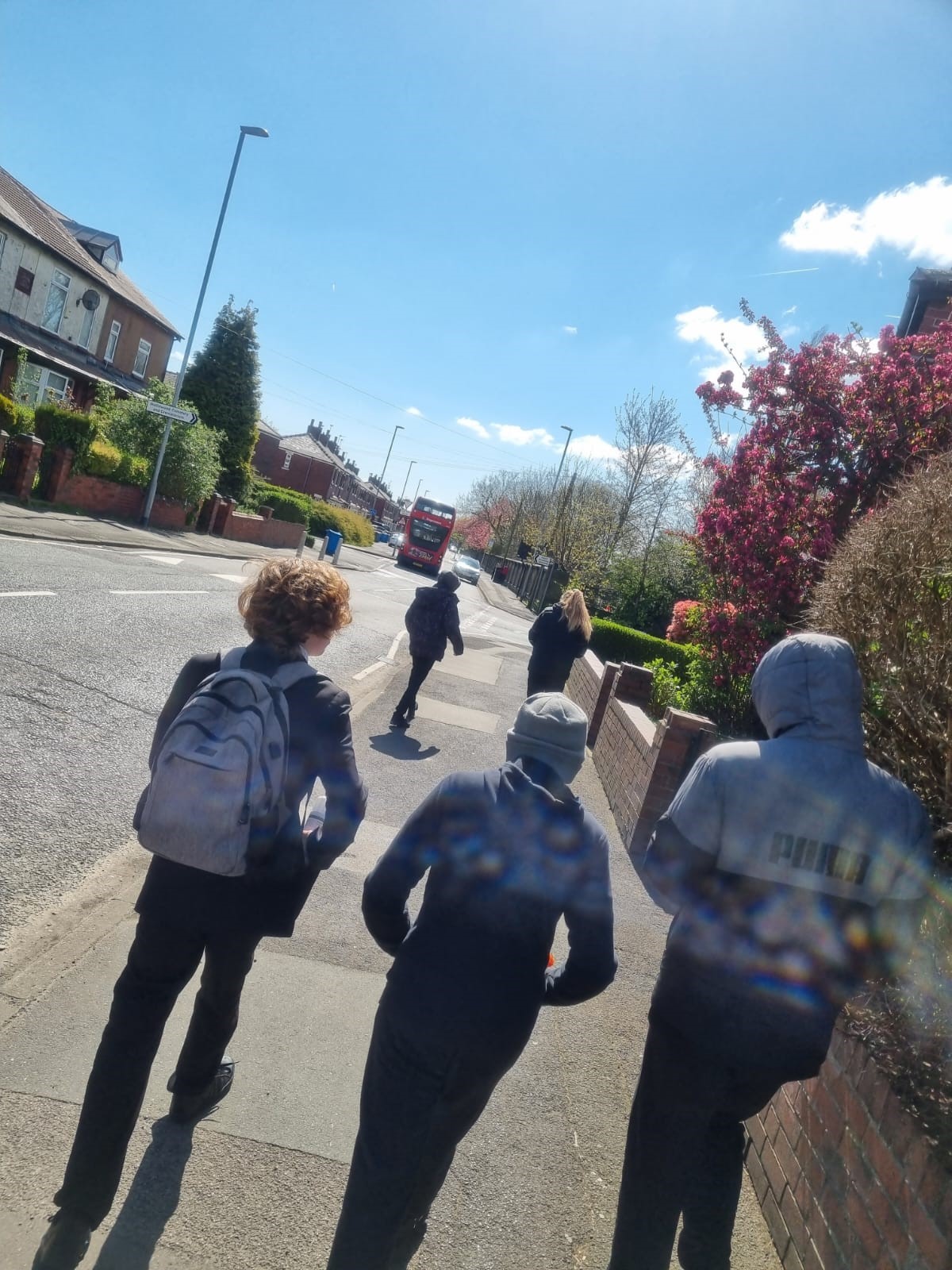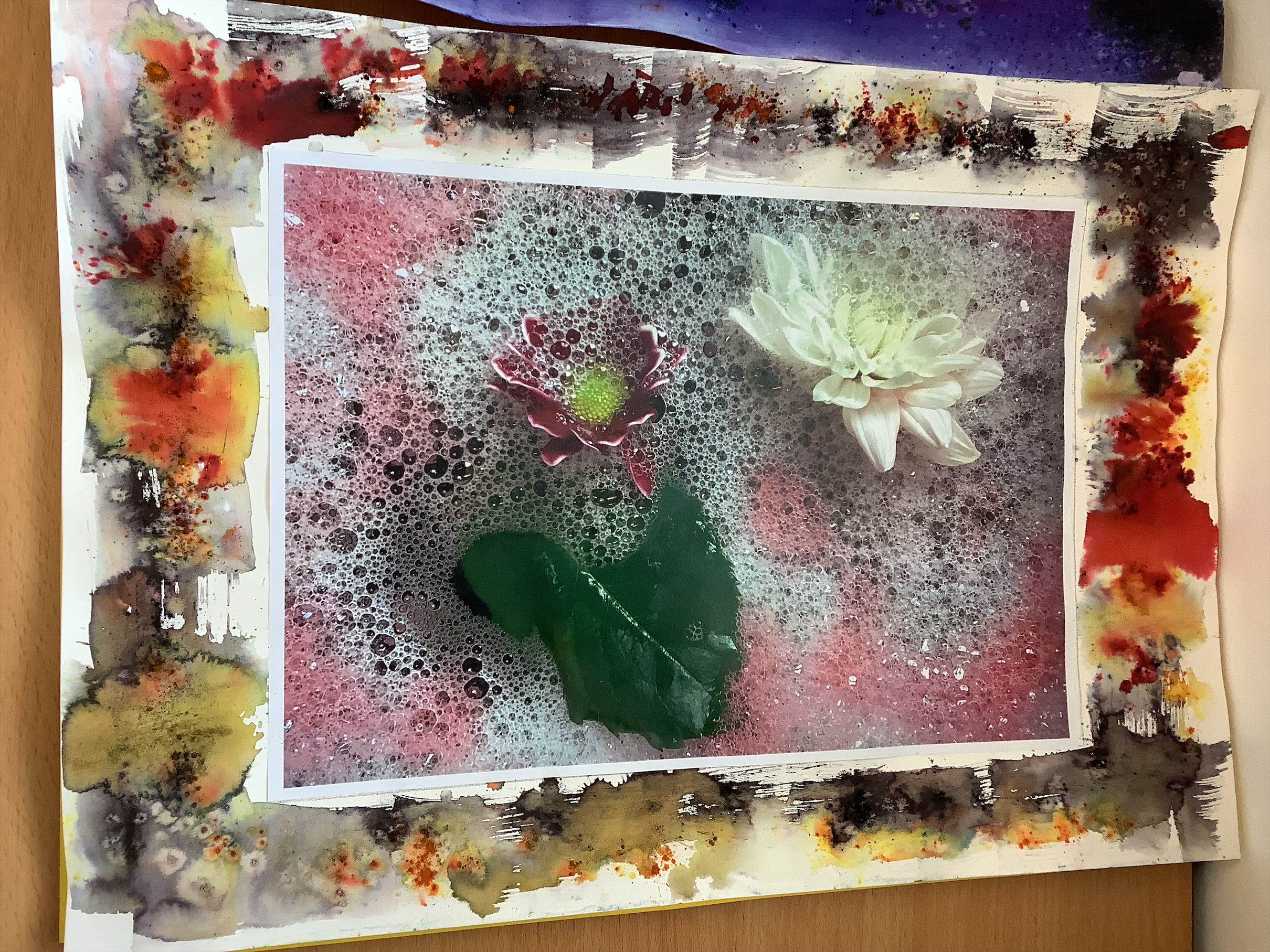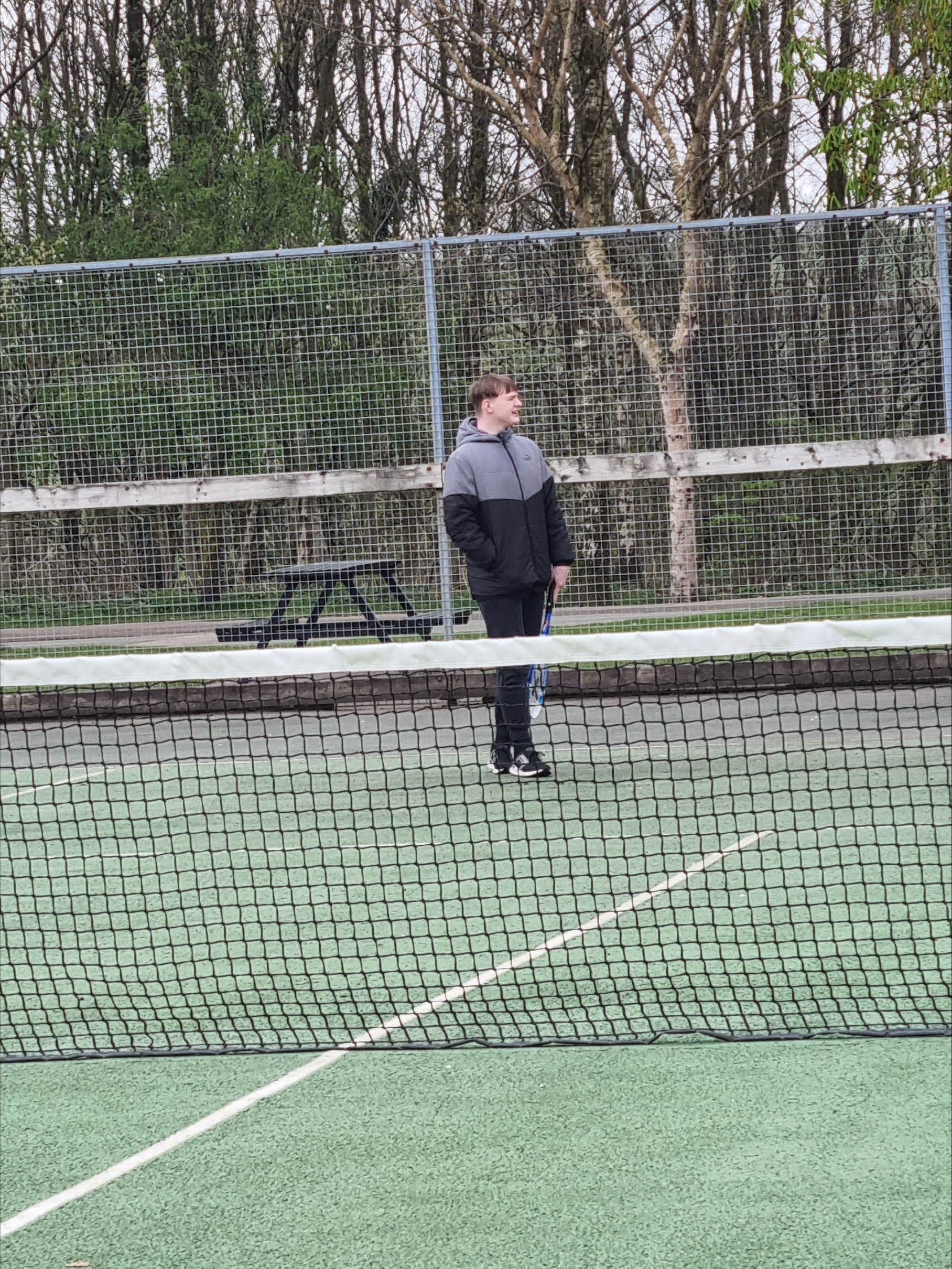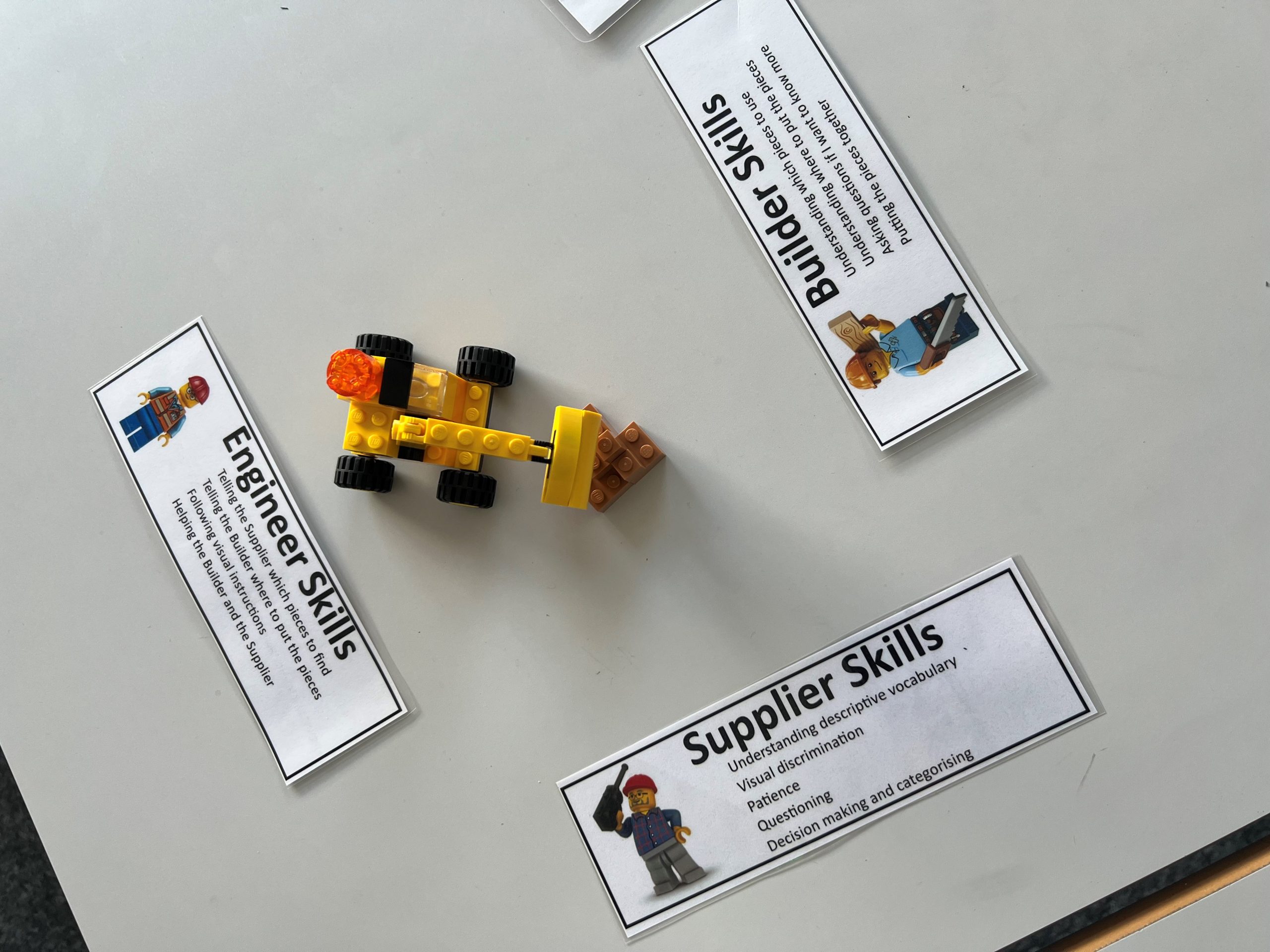 Now to our amazing SUPER STARs and HWA Passionate STARs
Mrs Lerigo's STAR of the week is Abdul for amazing work all week and showing us how his confidence has grown. Abdul you are a gentle superstar!
Mrs Lerigo's HWA Passionate STAR is Libby for being enthusiastic and passionate in all her lessons and showing resilience and a better understanding of winning and losing.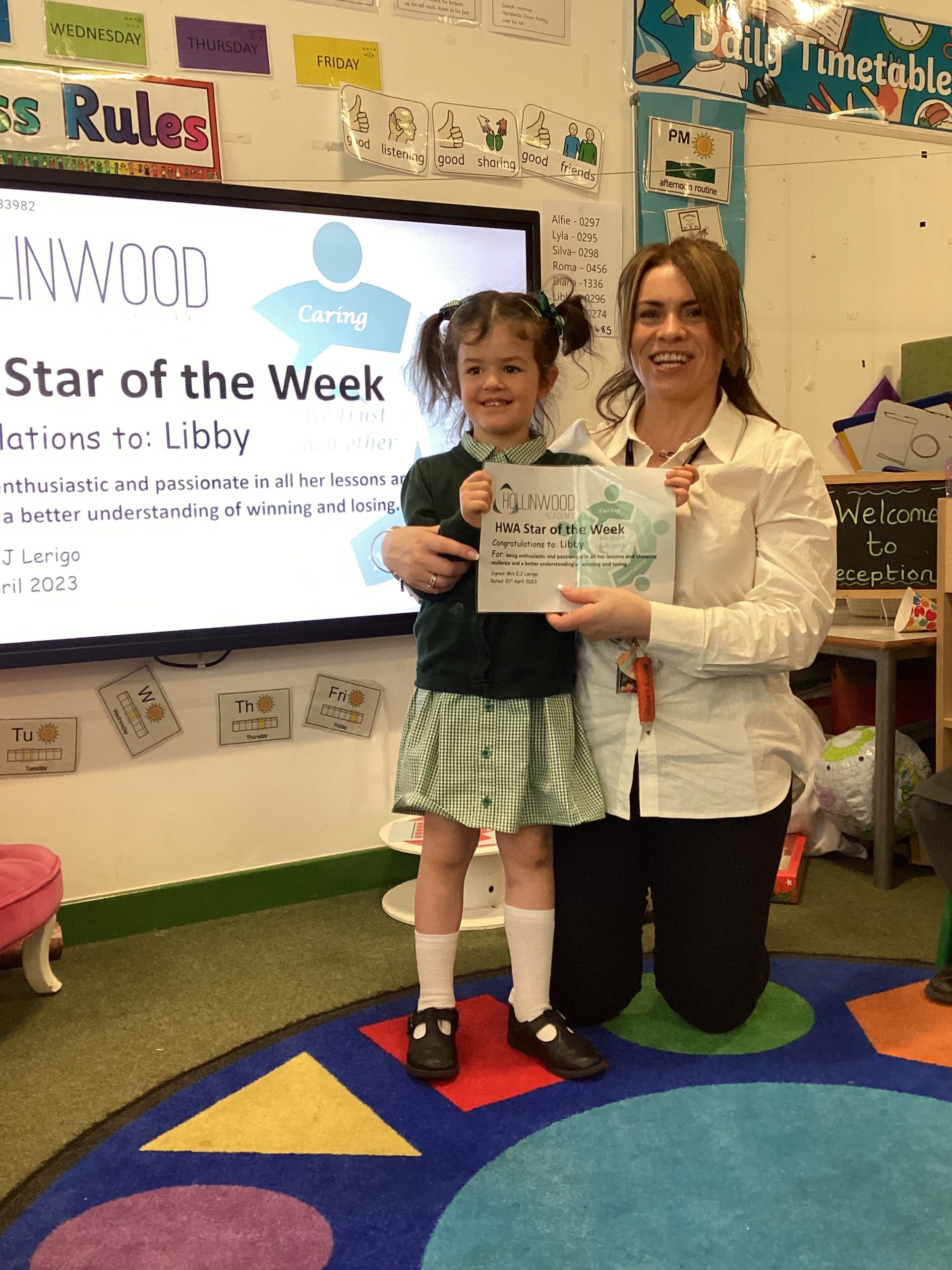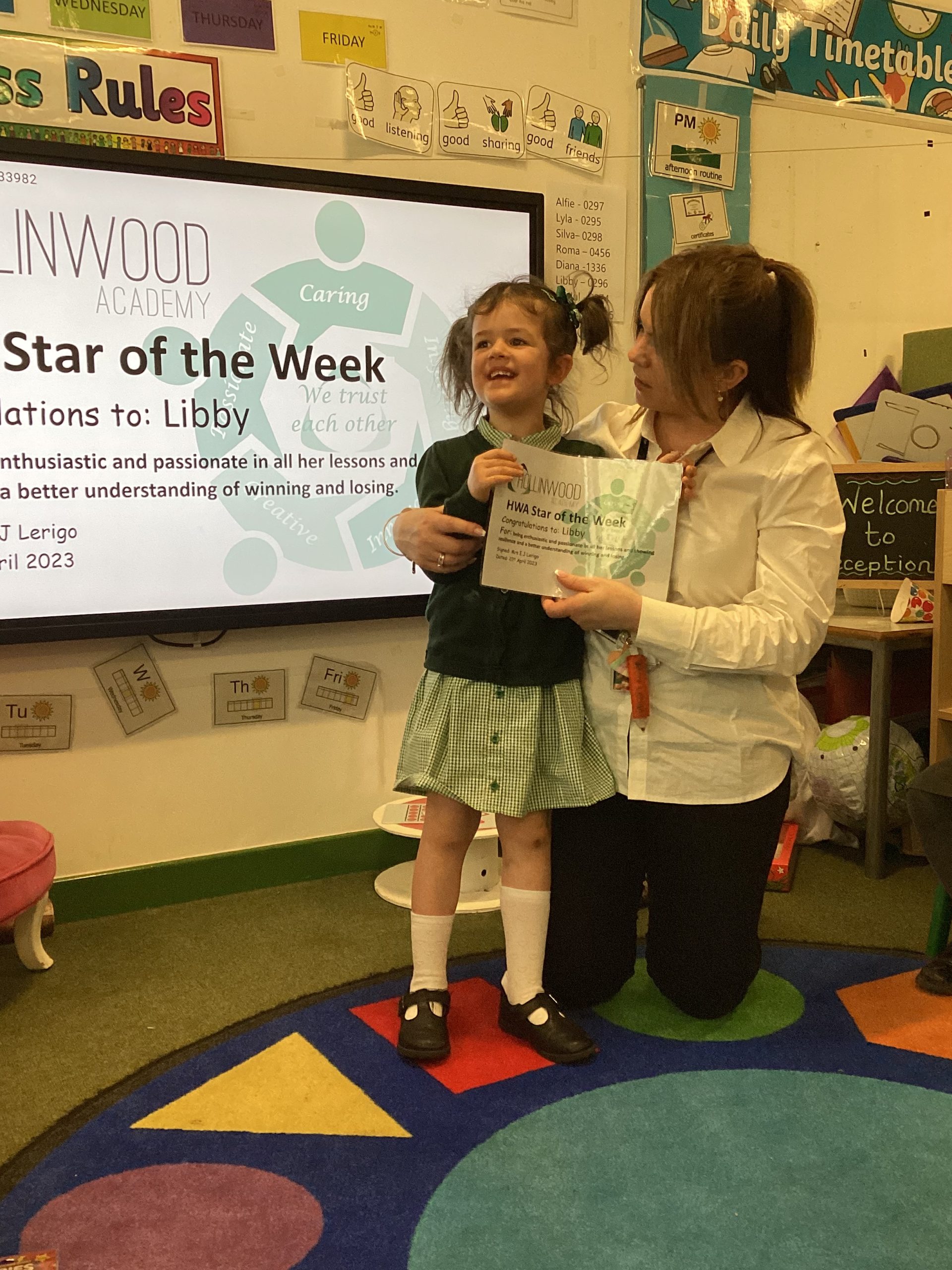 Miss Oakley's STAR of the week is Freddie for a great first week back to school, thank you for trying your hardest in every lesson this week.
Miss Oakley's HWA Passionate STAR is Will for exploring the musical tuff tray and singing nursery rhymes. Thank you for showing us your passion and interests!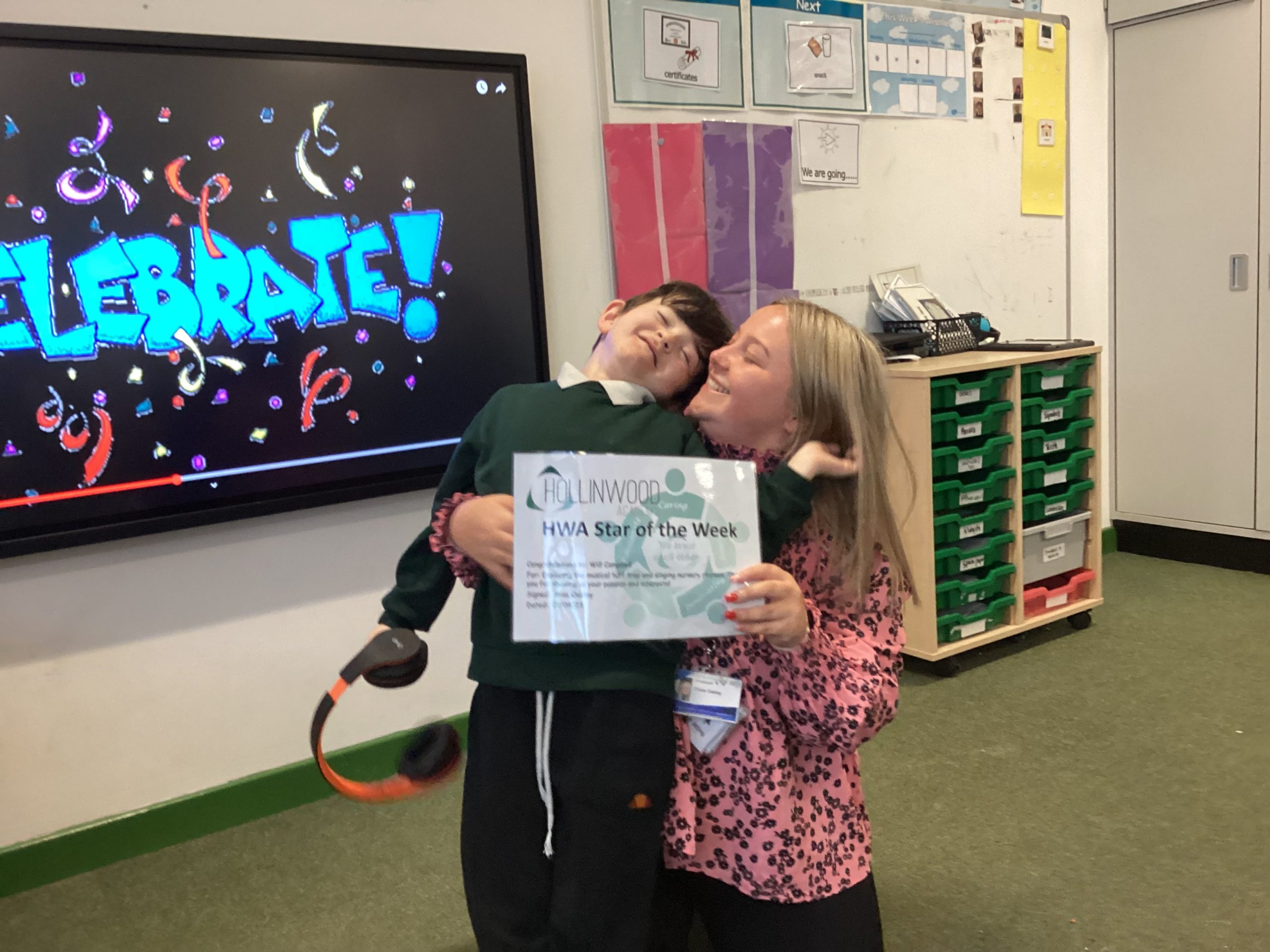 Miss Meadows' STAR of the week is Ohud for trying new foods and making good transition into the new half term.
Miss Meadows' HWA Passionate STAR is Maja for sharing her favourite songs and confidently singing along to the lyrics.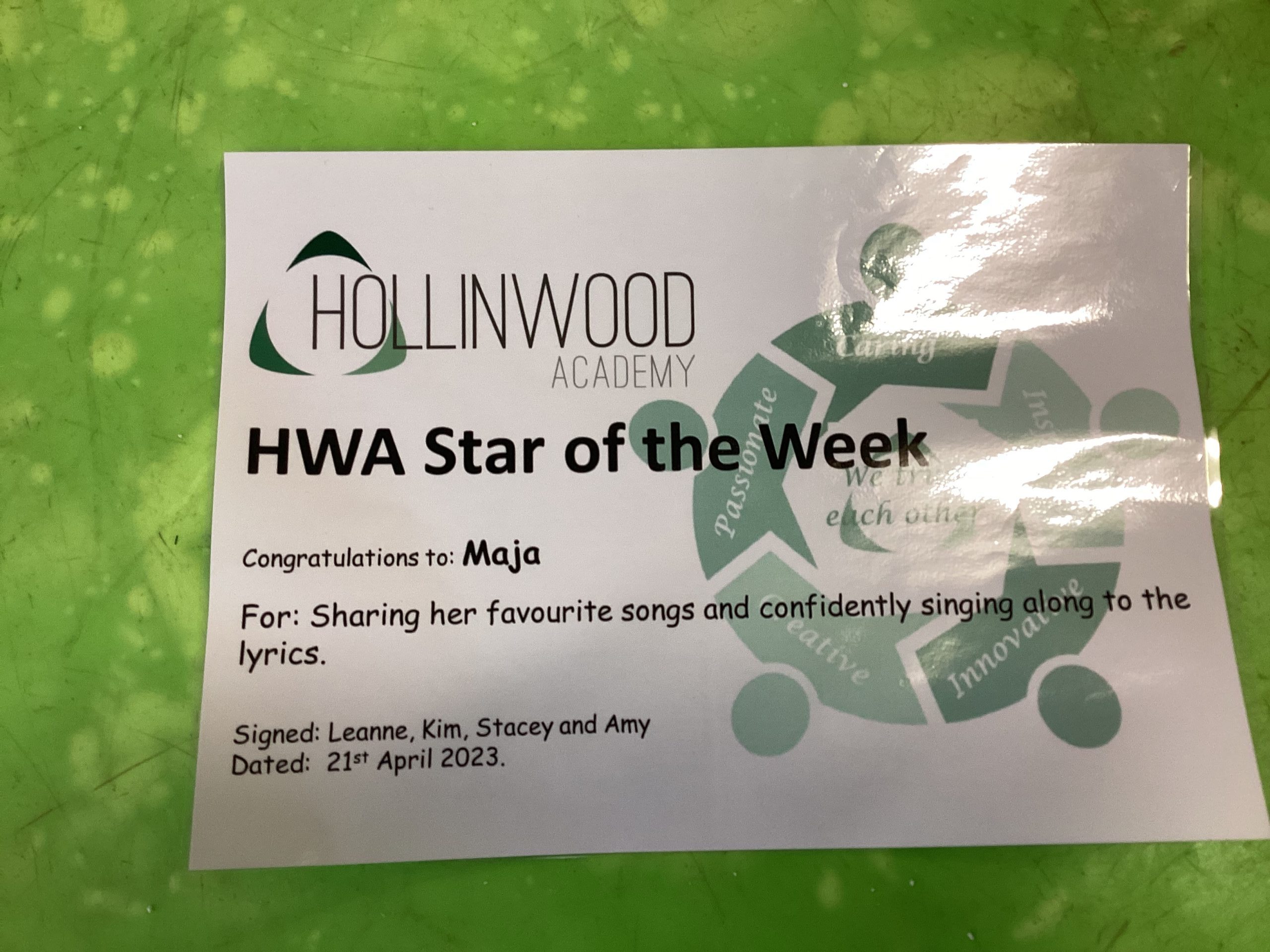 Mrs Quinn's STAR of the week is William for following instructions during outdoor education.
Mrs Quinn's HWA Passionate STAR is Maleek for showing affection towards familiar staff.
Miss Pietraszewska's STAR of the week is Eliora for being passionate about learning about the body and wanting to be a doctor!
Miss Pietraszewska's HWA Passionate STAR is Maya for fantastic reading! Great progress Maya, we are so proud!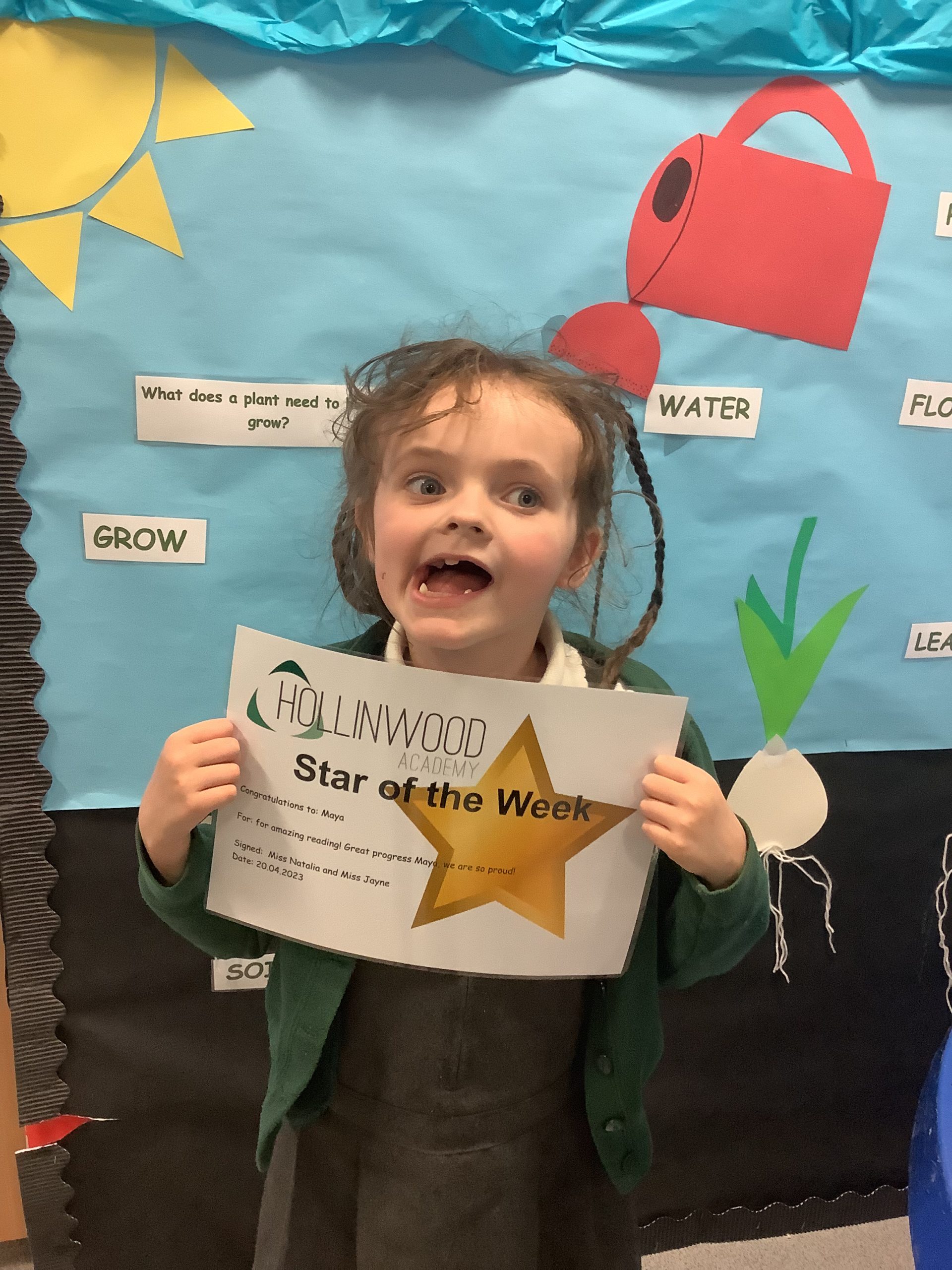 Mrs Halkyard and Miss Hulme's STAR of the week is Joshua for being engaged and enthusiastic during our English 'talk4writing' lessons!
Mrs Halkyard and Miss Hulme's HWA Passionate STAR is David for being passionate about our PHSRE topic and choosing to develop his knowledge further in his own time.
Mr Corrigan's STAR of the week is Oscar for showing great independence in all lessons this week.
Mr Corrigan's HWA Passionate star is Freya for great enthusiasm in Attention Autism (Bucket) this week.
Mr Corrigan's WOW moments go to Oscar, Jared, Jason, Brooke, Lewis and Jared. Well done!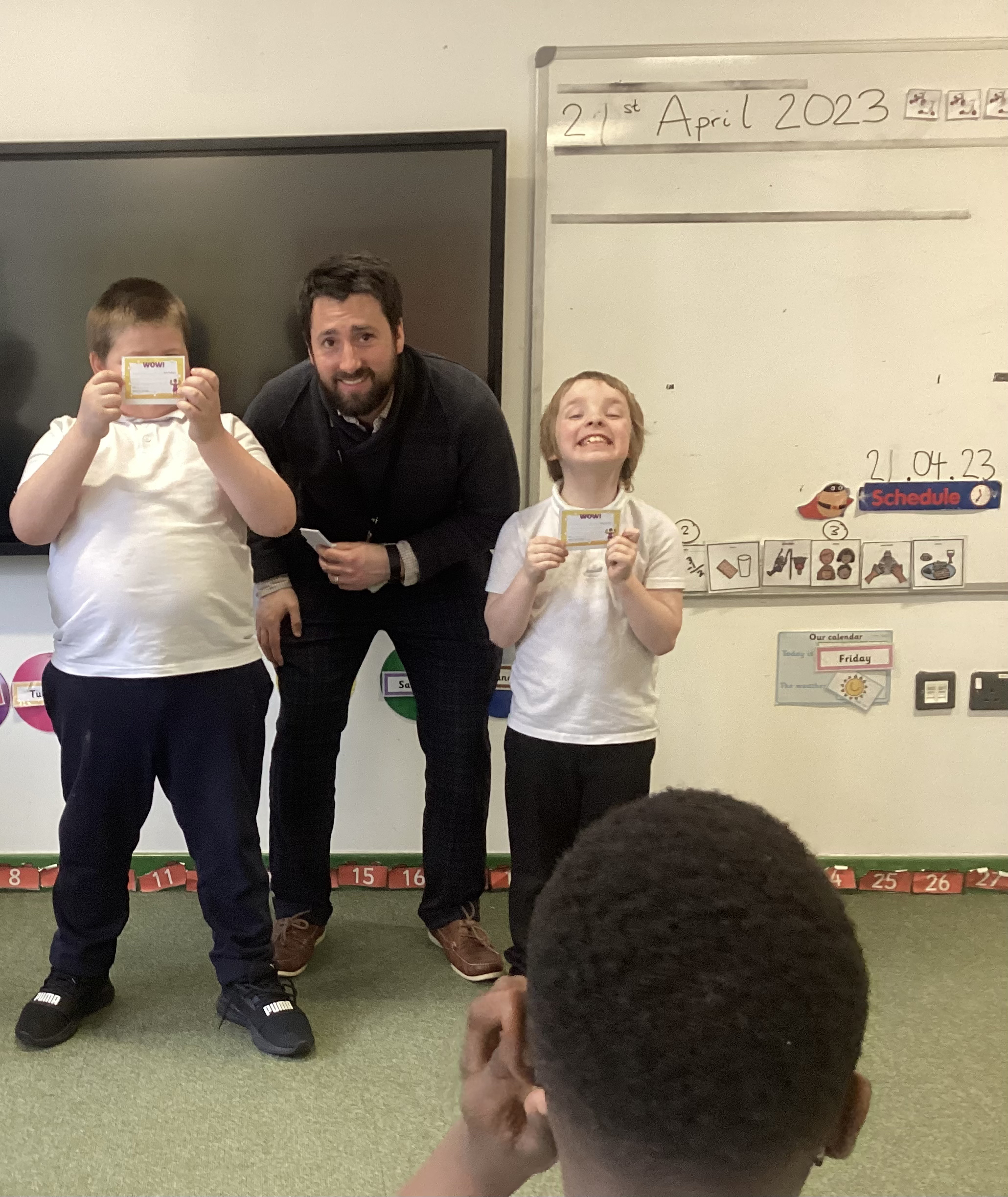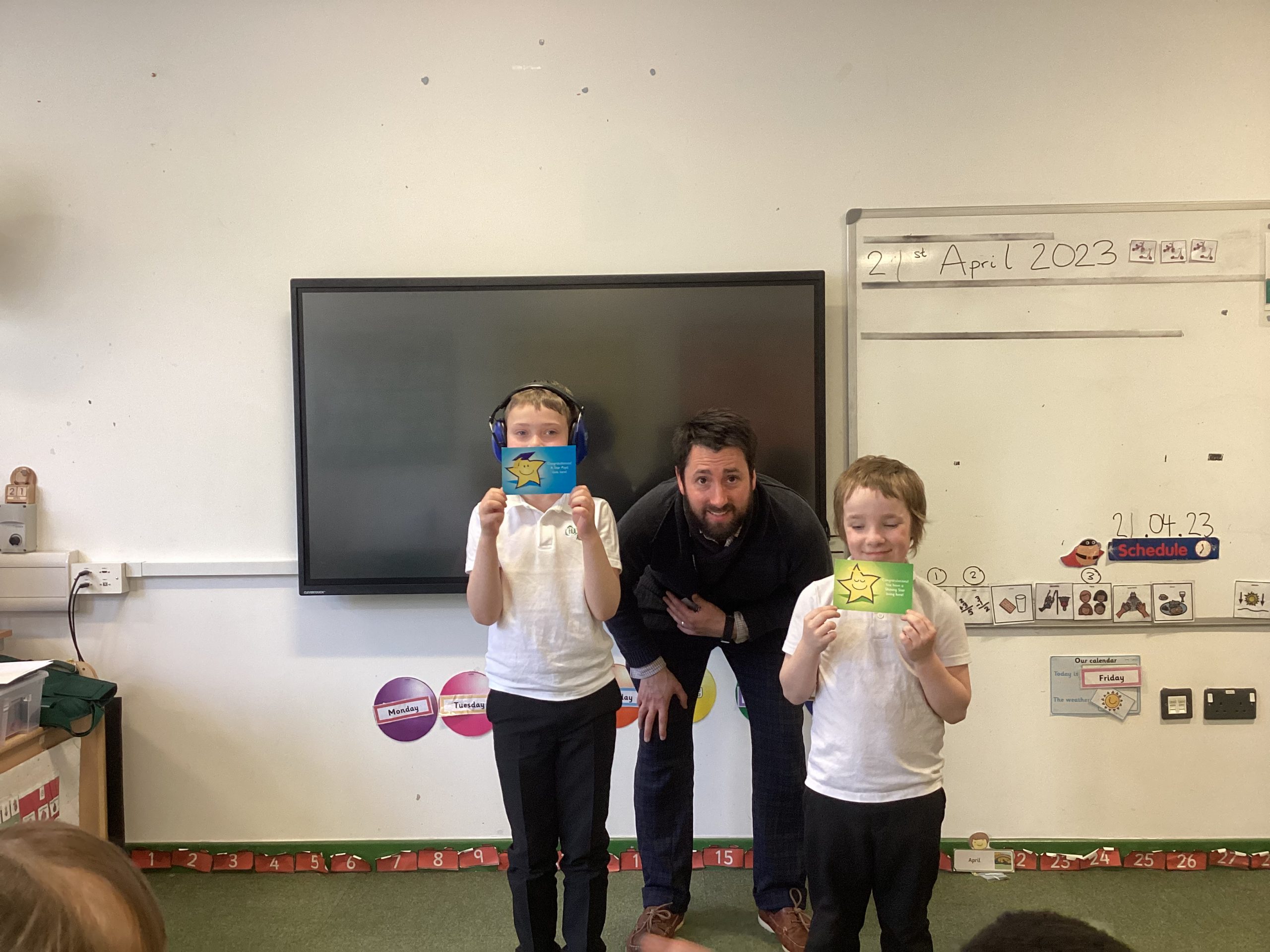 Miss Prescott's STAR of the week is Ebon for engaging so well and trying his best in all lessons this week.
Miss Prescott's HWA Passionate STAR is Gerard for always being passionate about his school work.
Miss Tootill's STAR of the week is Zack for trying his best in Phonics.
Miss Tootill's HWA Passionate STAR is Dylan for his passionate attitude in ICT.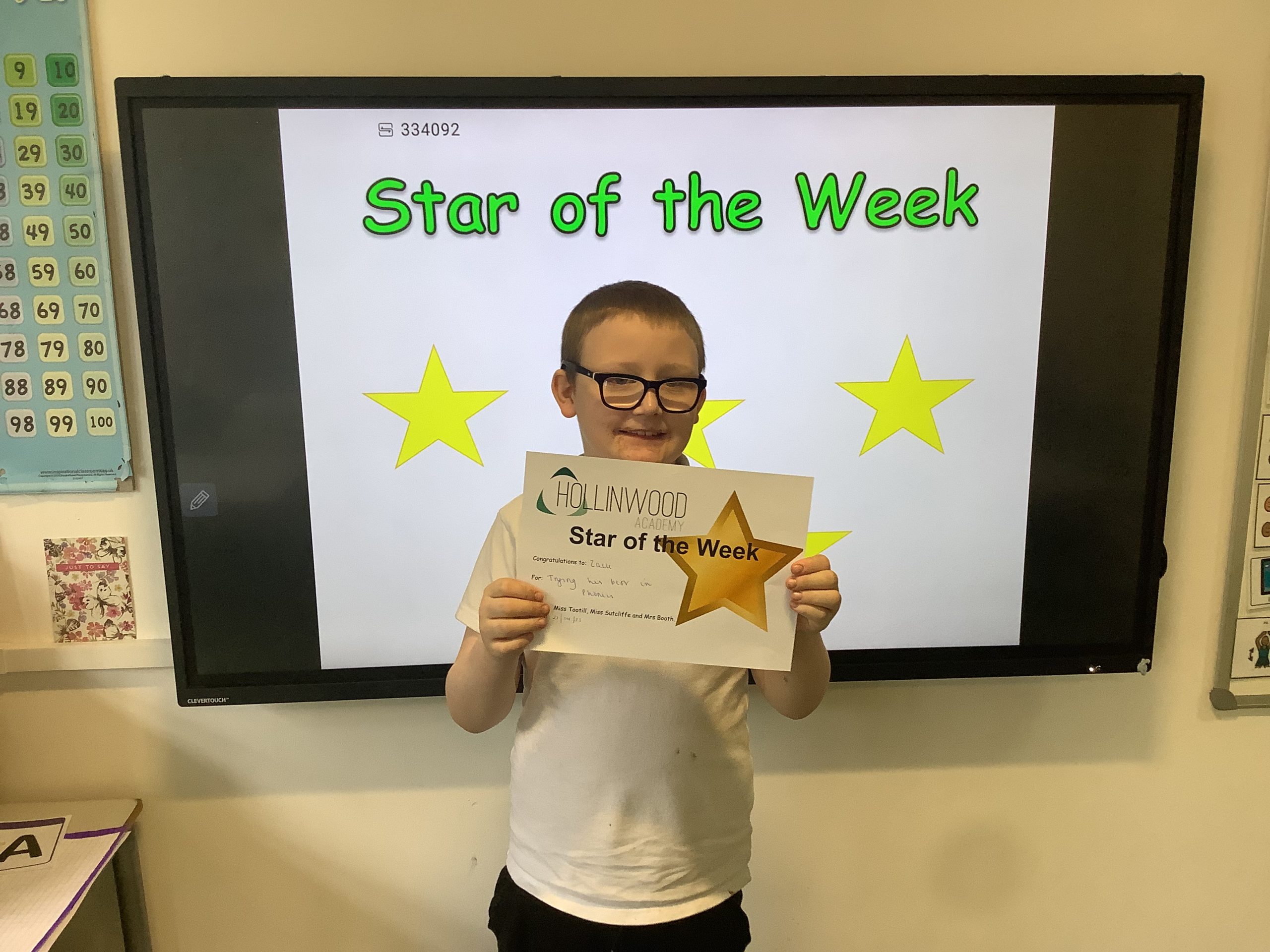 Mrs Davies' STAR of the week is Arissa for excellent communication this week.
Mrs Gittins' STAR of the week is Alex for being polite to others and a big helper in the classroom.
Miss Parkinson's STAR of the week is Andie for working really hard on her resilience this week.
Mrs Parkinson's HWA Passionate STAR is Lucas for showing his passion for English this week and engaging well in lessons.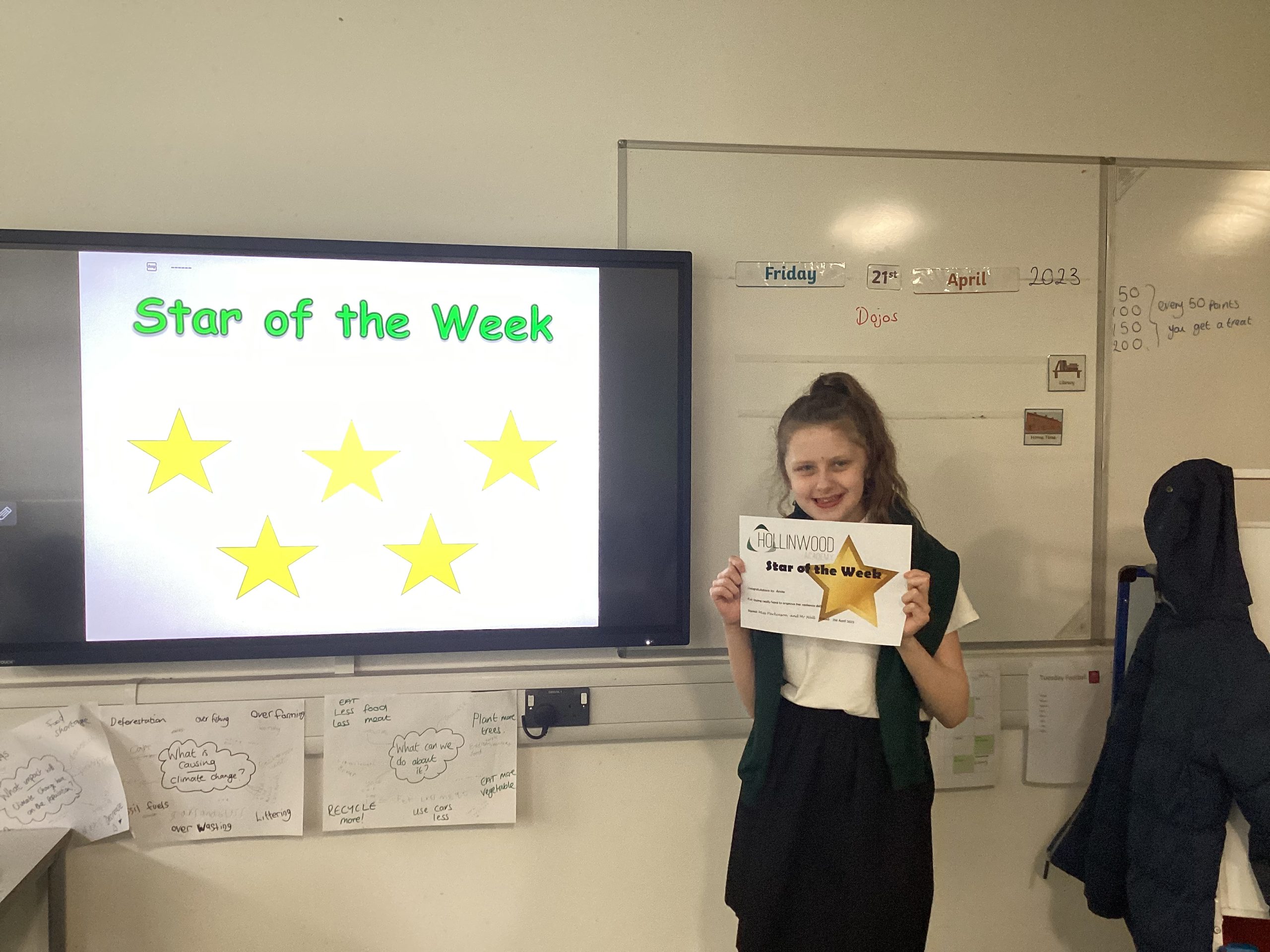 Mrs Matthew's STAR of the week is Marcus for showing enthusiasm for his learning particularly in History.
Mrs Matthew's HWA Passionate STAR is Marley for better focus and engagement in lesson time and trying to remain on task.
Well done to our secondary Hollinwood Academy STARs this week: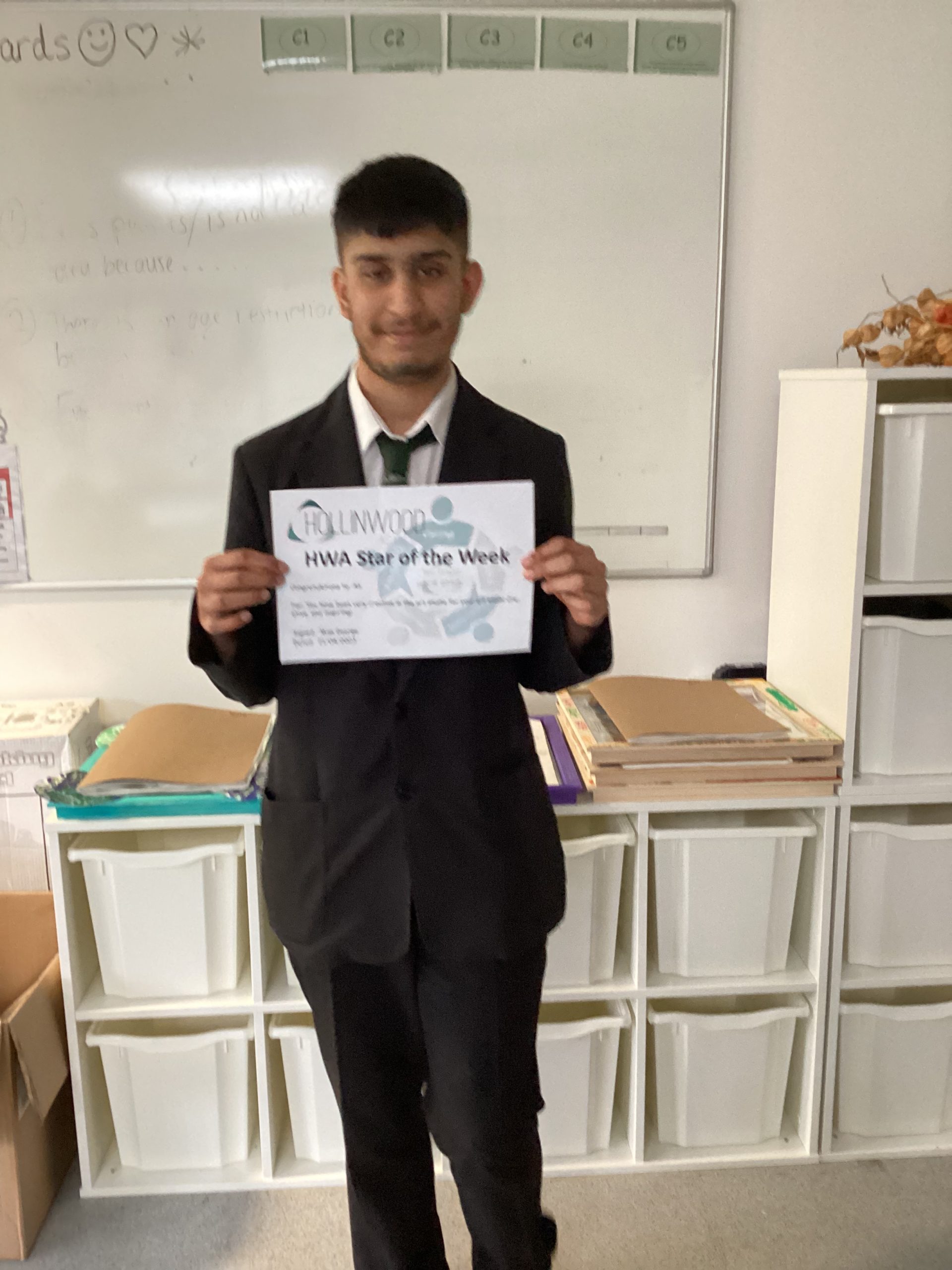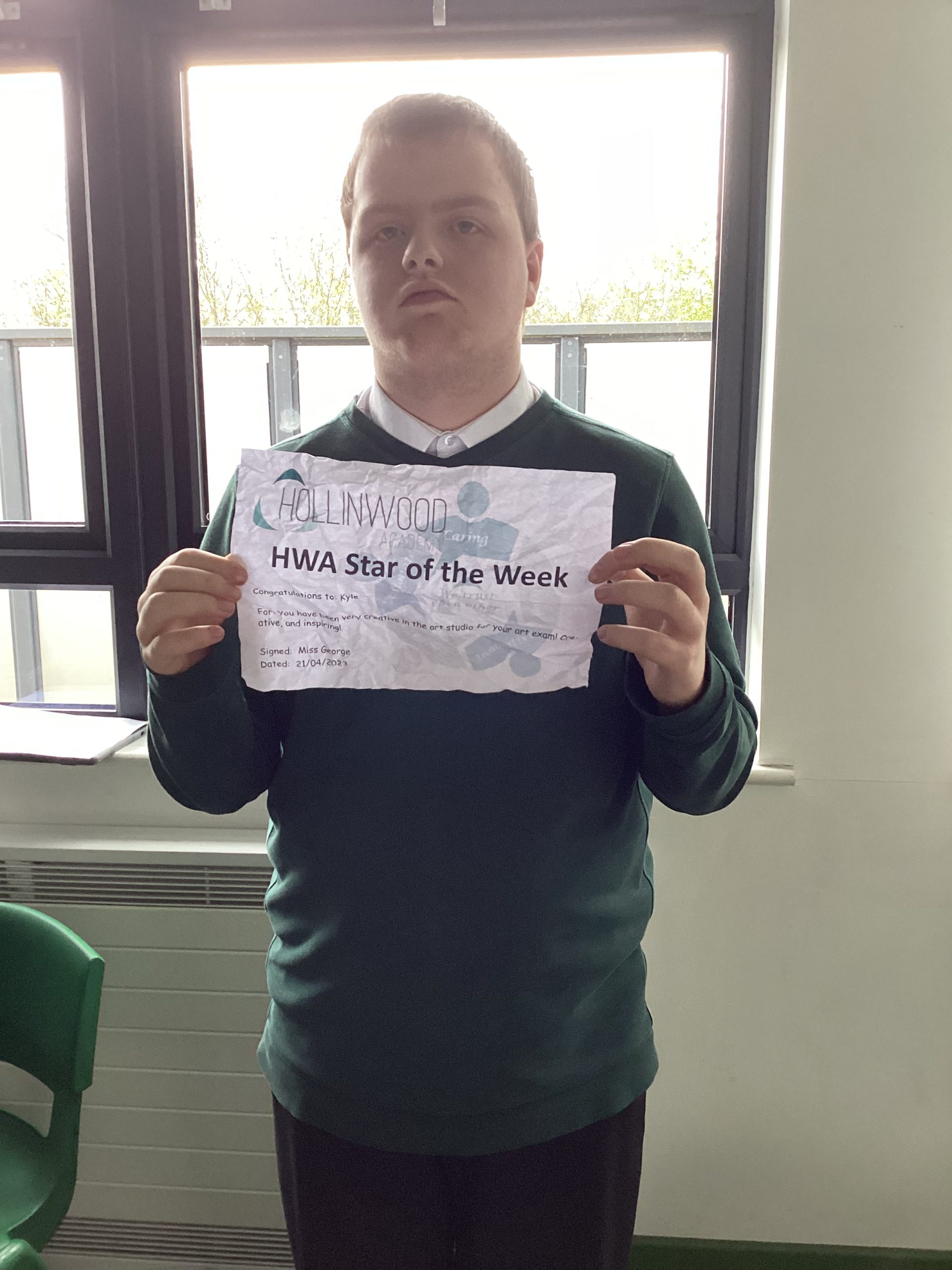 Next week, we have our first parents' evening on Tuesday 25th April for our primary classes, year 7 and 8 forms. This can be booked via Arbor and can be face to face or over the telephone. The following week on Thursday 2nd May is our second parents' evening for our primary classes, year 9 and 10 forms. School is also closed on Monday 1st May as it is Bank Holiday and the following week Monday 8th May for the King's coronation weekend celebrations.
I'd like to finish my blog this week by wishing all our children, young people and families Eid Mubarak this weekend. I hope you have a fabulous time celebrating with your friends and family and I look forward to hearing about your celebrations next week.
I hope you have a lovely weekend.
Mrs Millard