Blog 17.03.2023 
After years of pandemic restrictions, we promised our students that we would resume taking them on Disney residentials. This week, we have seen that promise fulfilled as we have been following the Disney residential updates on social media; the students and staff appear to have had a wonderful time and created many memories. I want to express my gratitude to the entire staff team for helping to make this residential a tremendous success. As a school, we are proud of the whole staff team for working so hard to provide the students the greatest trip possible and giving them the chance to enjoy the wonder of Disney. 
This week has been science week, the theme is connections. The secondary pupils had a crime scene set up in the lab, and they had to look at various kinds of evidence and they will eventually connect all the clues together to find the criminal. Here is the background to the crime scene: 
The victim (Jimmy Jones) was discovered dead in the lab when we arrived this morning. He suffered a head injury, and we were awaiting confirmation that this was the cause of death. On the floor, a bloody foot print was discovered, as well as bloody handprints on the fire exit door. A finger print was taken, and it was then sent to a lab for examination. In this case, there were three suspects: 
Suspect 1: Lou Lumpy is an IT who attended the same college as the victim, but they frequently fight. He is 168 cm tall, wears a shoe size 6, and has blood type B. 
Suspect 2: The victim's cousin, Drew Drexel, a chemist with long, black hair, a height of 180 cm, a shoe size 10, and blood type AB, paid him a visit the previous evening. 
Suspect 3: Timmy Trett, a builder and the victim's cousin, has short ashy blond hair, is 187 cm tall, wears a shoe size 12, and has blood type O. The two had a history of conflict. 
The students investigated their own fingerprints on the first day, Tuesday, the 14th, and learned how to recognise various fingerprint patterns. When they had the opportunity to examine the fingerprint discovered at the scene and compare it to the fingerprints of the three suspects, they all agreed that it matched Suspect No. 1. 
On the second day, Wednesday the 15th, the students were given a blood sample that was "simulated" and belonged to the suspect but was discovered on the victim's body. After taking a test and being asked to identify the blood type, they discovered it was blood type B. 
Also, they were given the victim's "simulated" stomach contents to test for poison; the results were positive and the stomach contents matched the poison that was taken from suspect no. 2's home. 
Also, they had their shoeprints cast, and a picture of the footprint discovered at the crime scene was shown to them. 
The student performed a "simulated" DNA extraction from blood on the third day, Thursday the 16th, and compared the results with the DNA of the three suspects. They all agreed that suspect no. 2 was the greatest match. 
The students explored the crime scene for hair samples on the final day, Friday the 17th, collected the evidence (Hair), examined it under a microscope, and determined that it belonged to Suspect No. 2. 
They will be informed of the crime scenario based on the findings of the investigation, the evidence, and the testimonies of the suspects and witnesses at the beginning of next week. 
This reads, "Suspect No. 2 went to the lab and poisoned the victim's drink, shedding some hair while he was there."
The victim then got into a struggle with suspect number one in the lab after which the victim lost his equilibrium as a result of being poisoned, struck his head on the edge of the table, and fell to the ground. Suspect No. 1 was startled and fled through the fire door, leaving the foot and hand prints. We will let the students determine if the poison or the head injuries was the cause of death.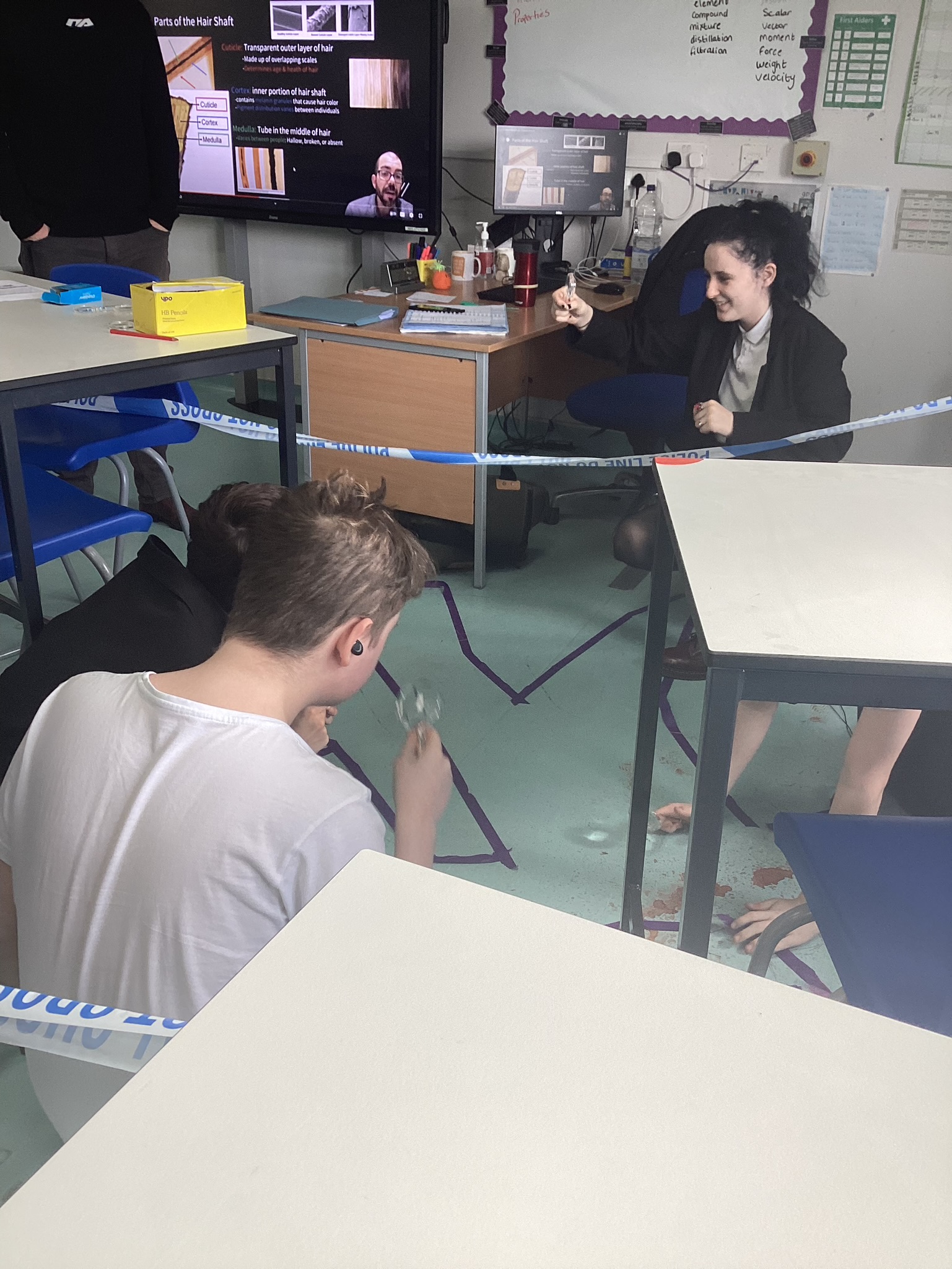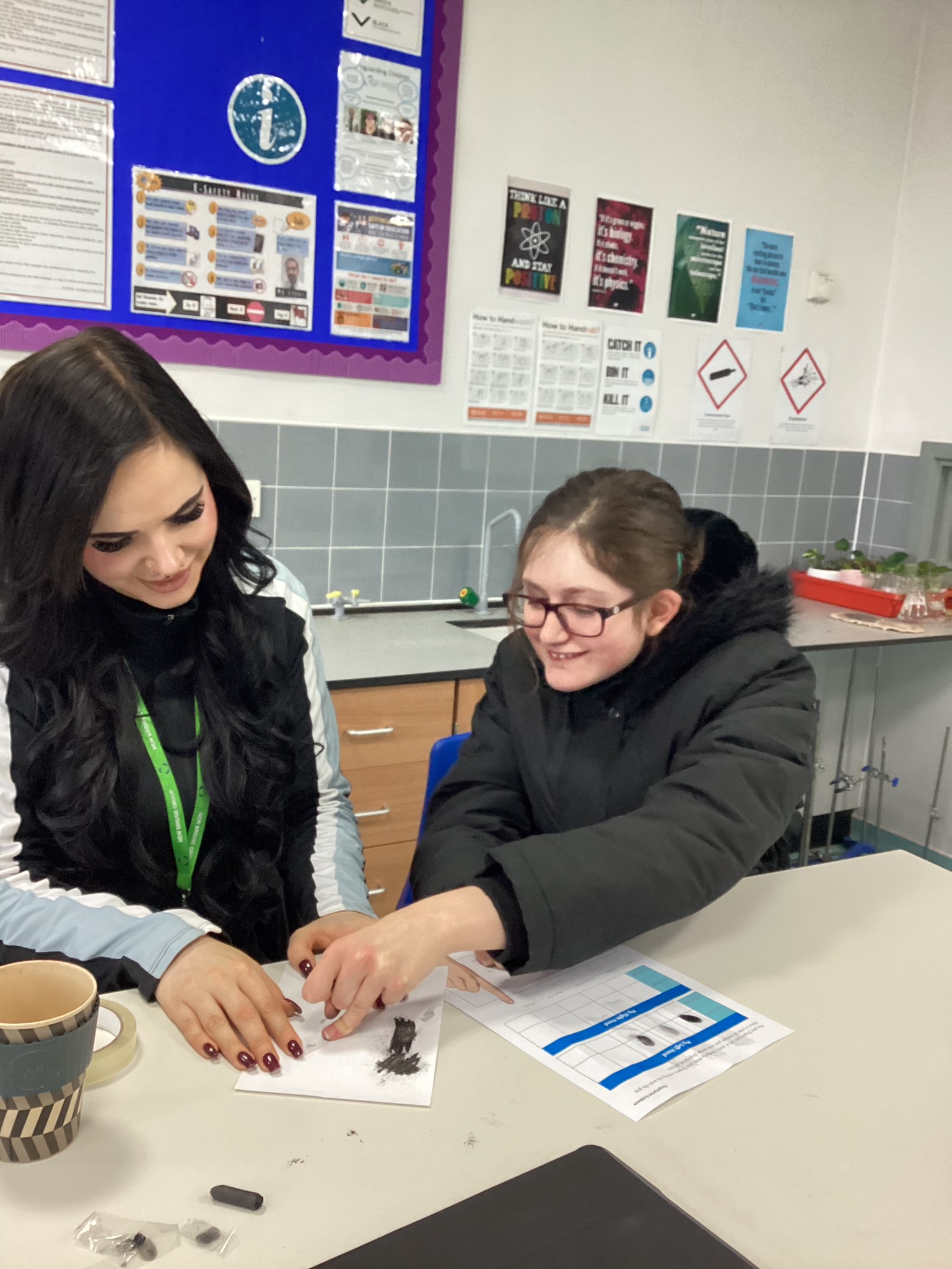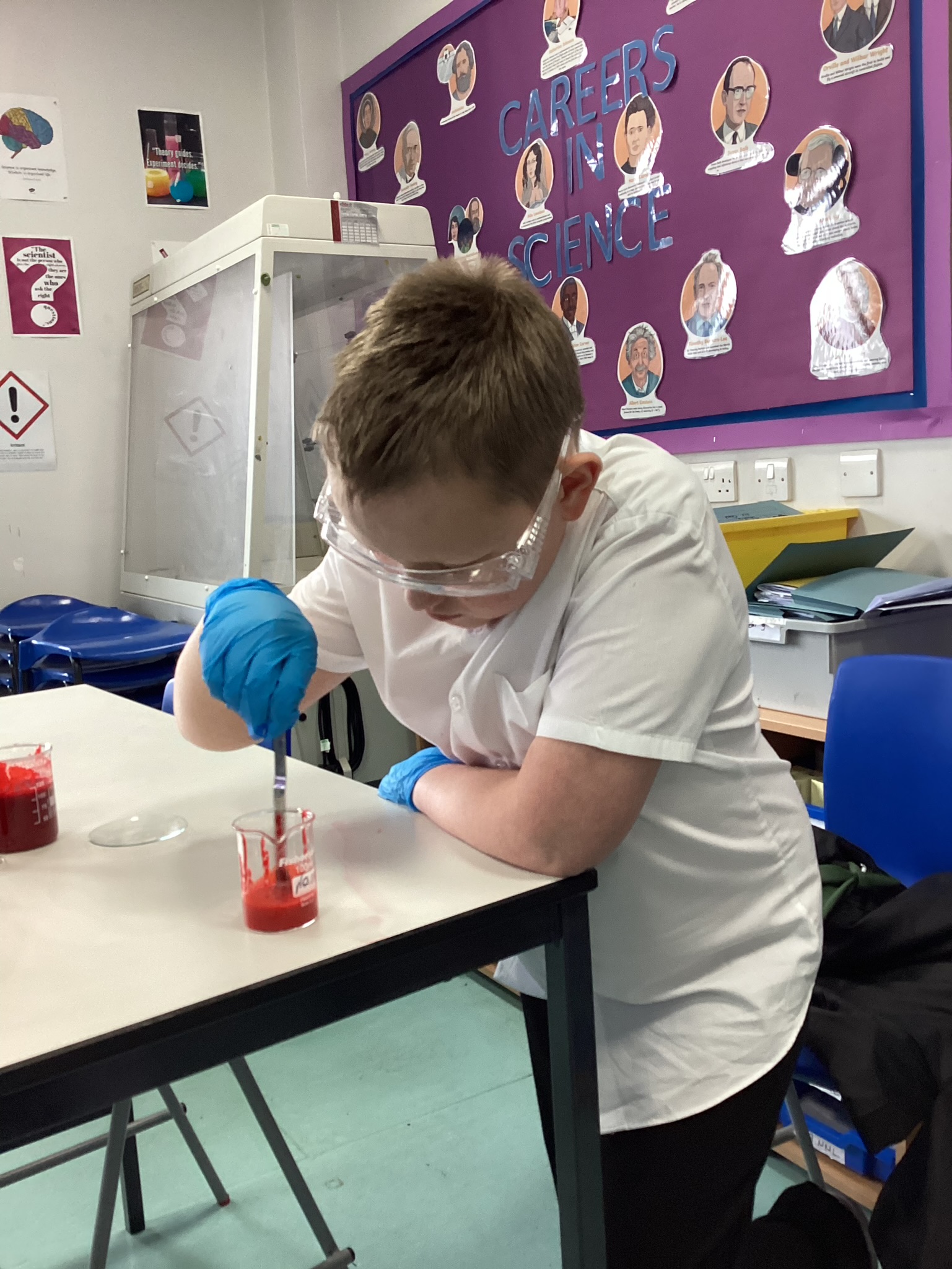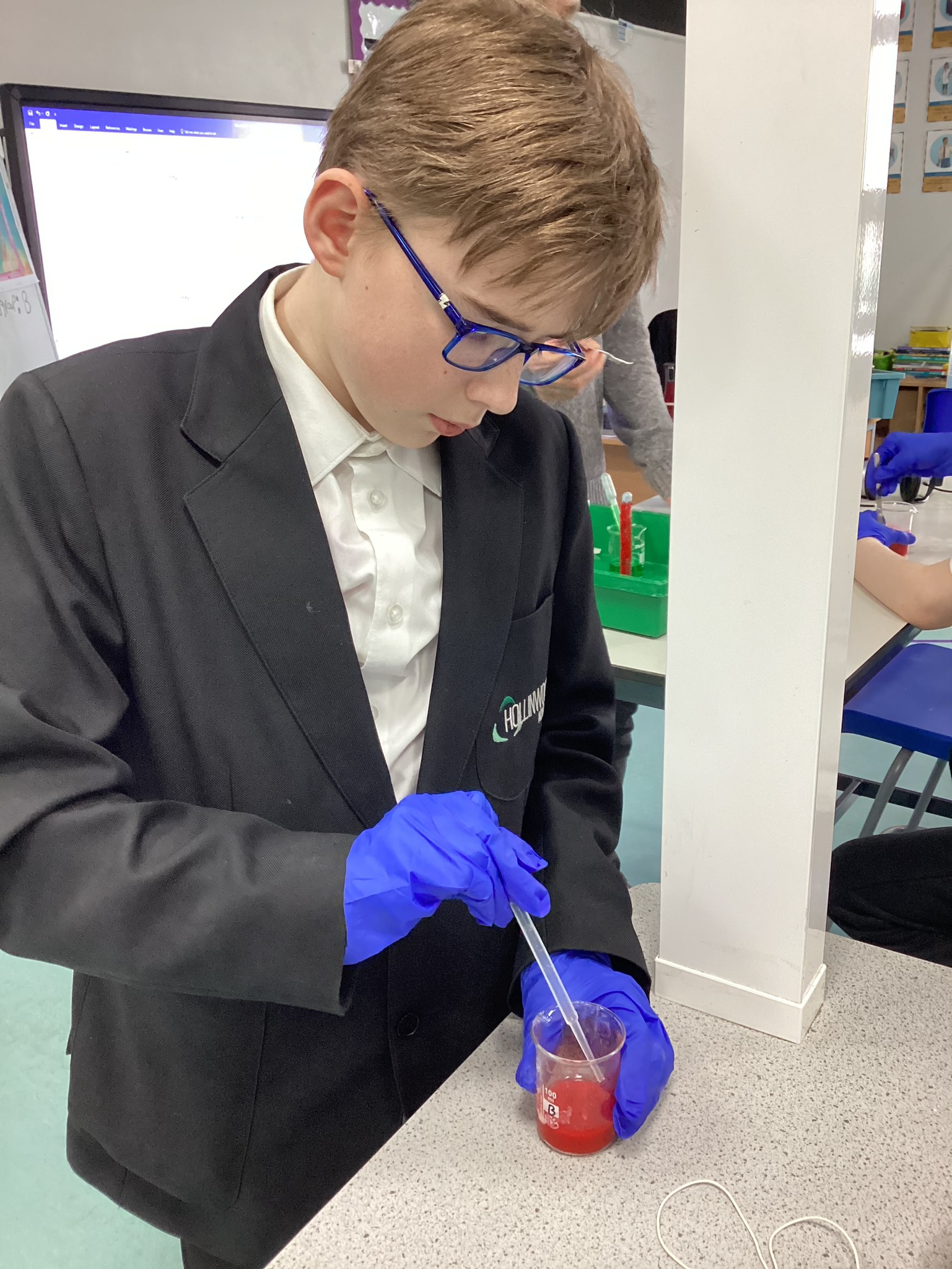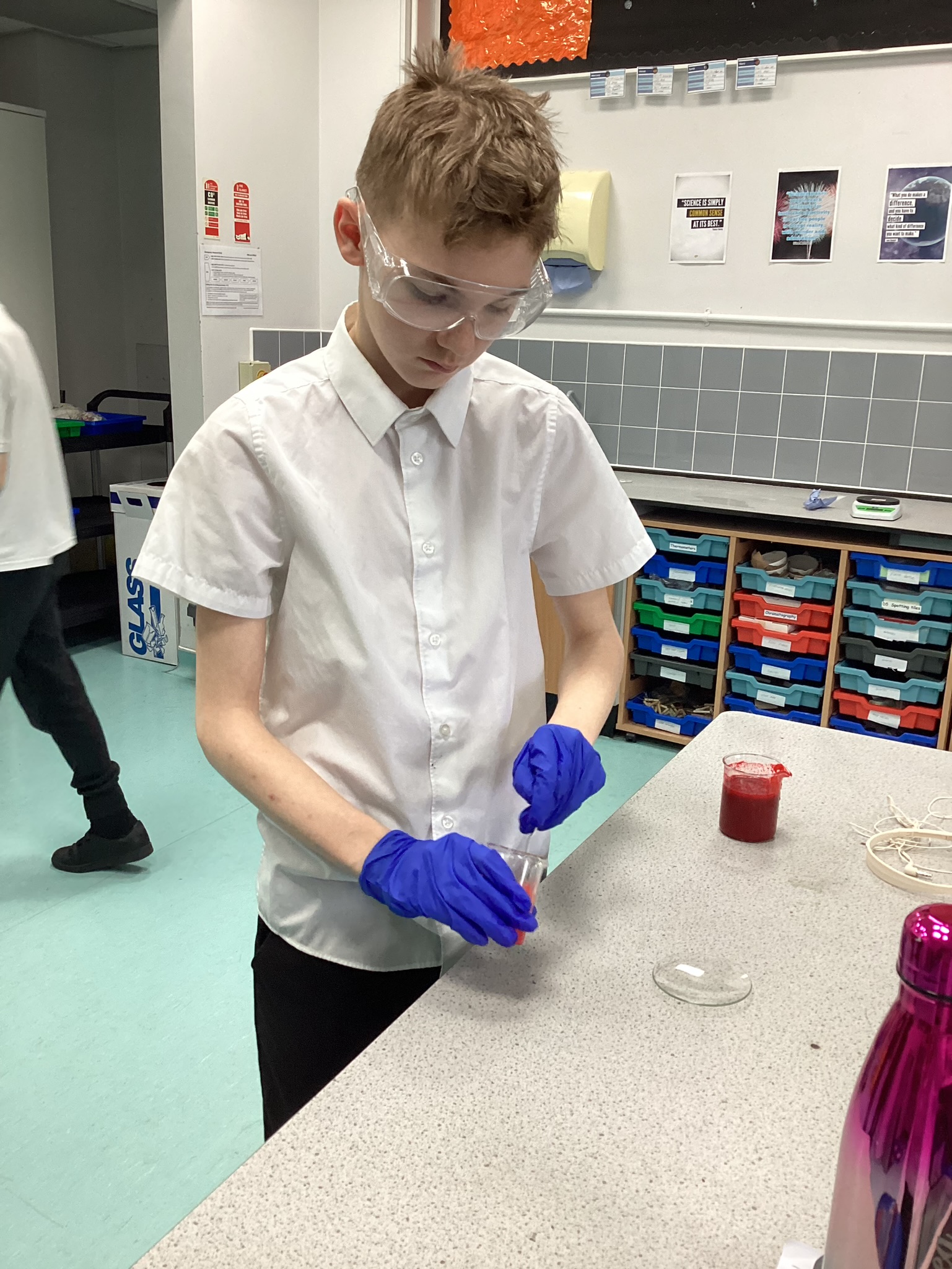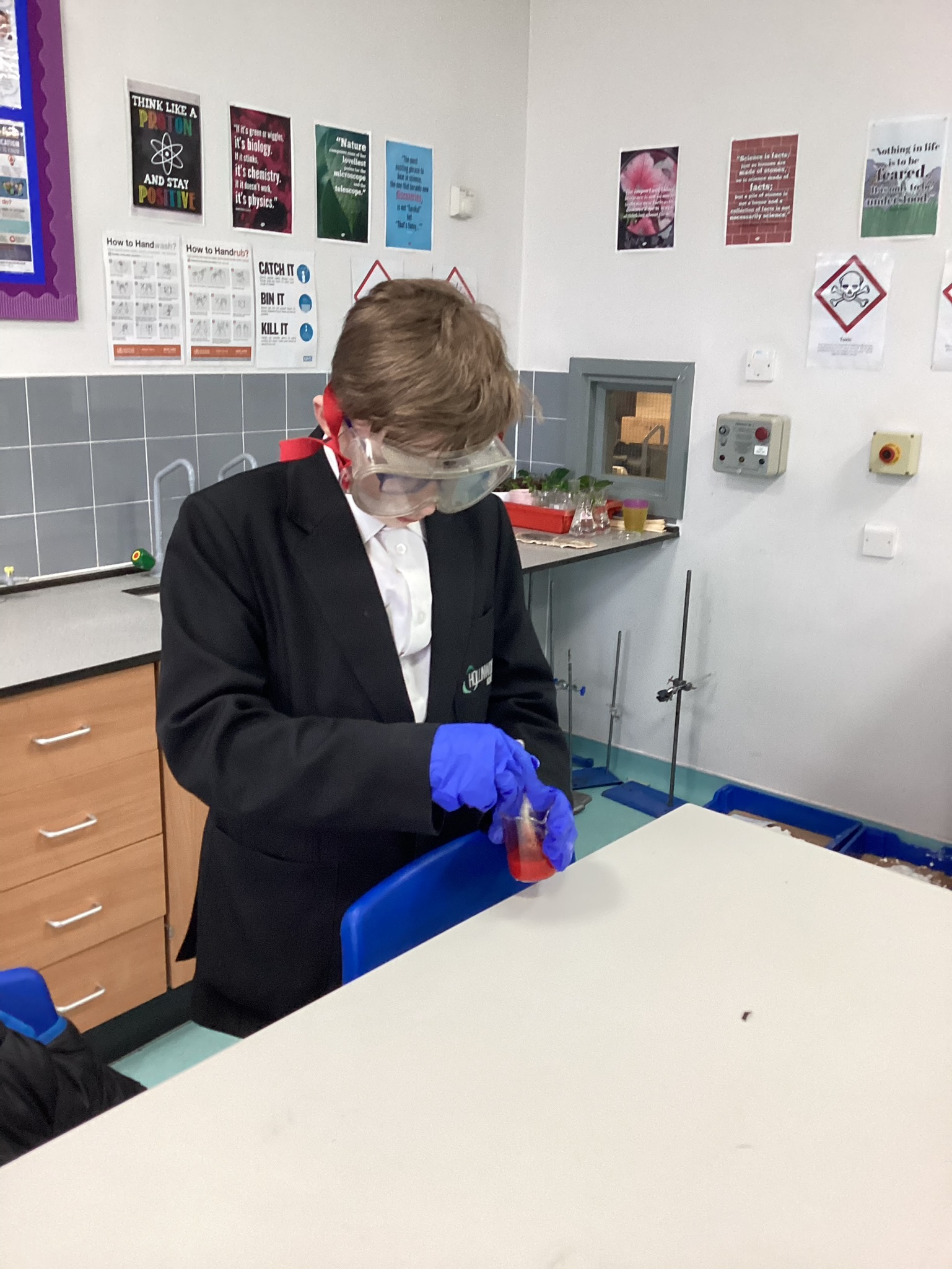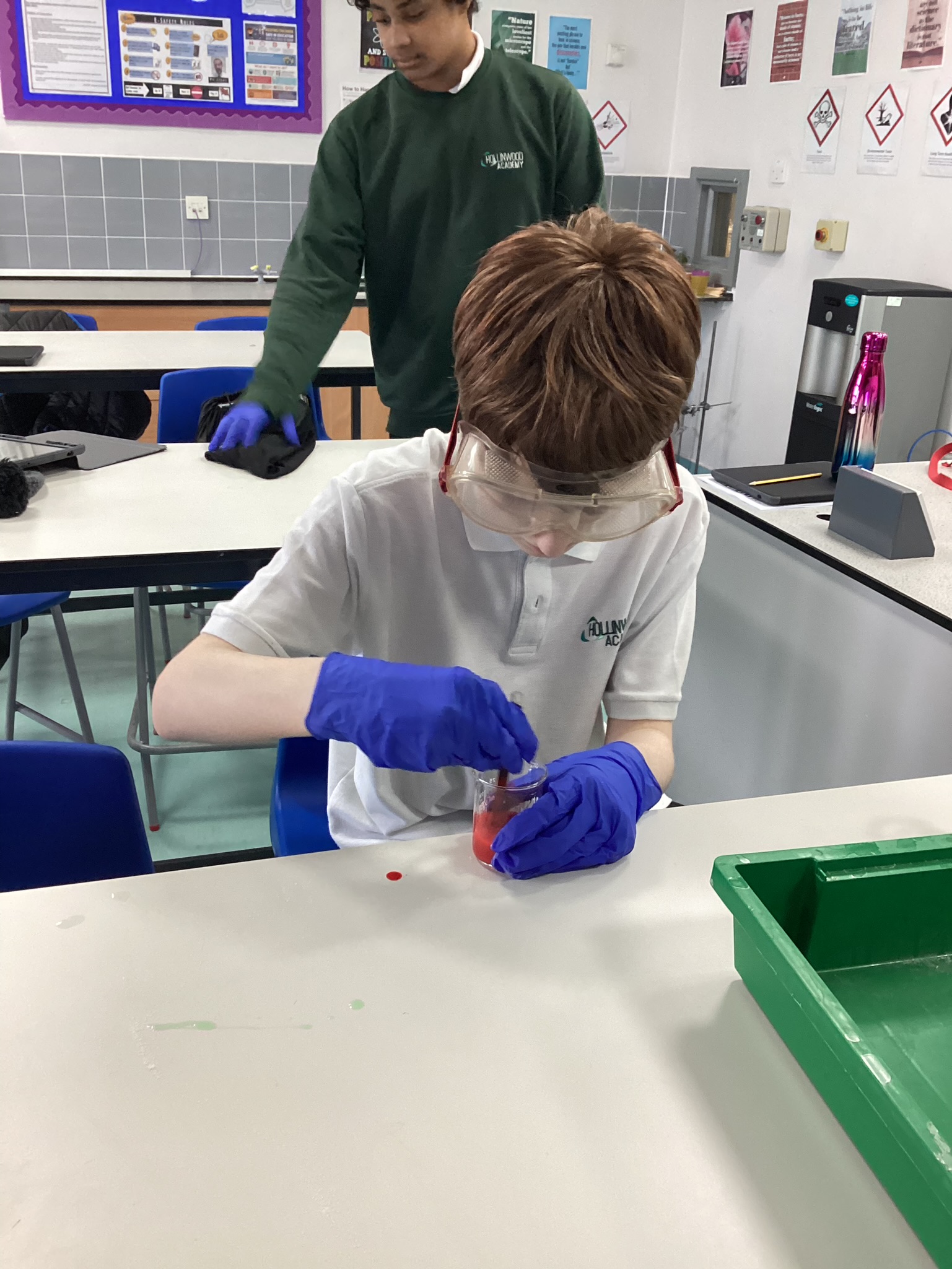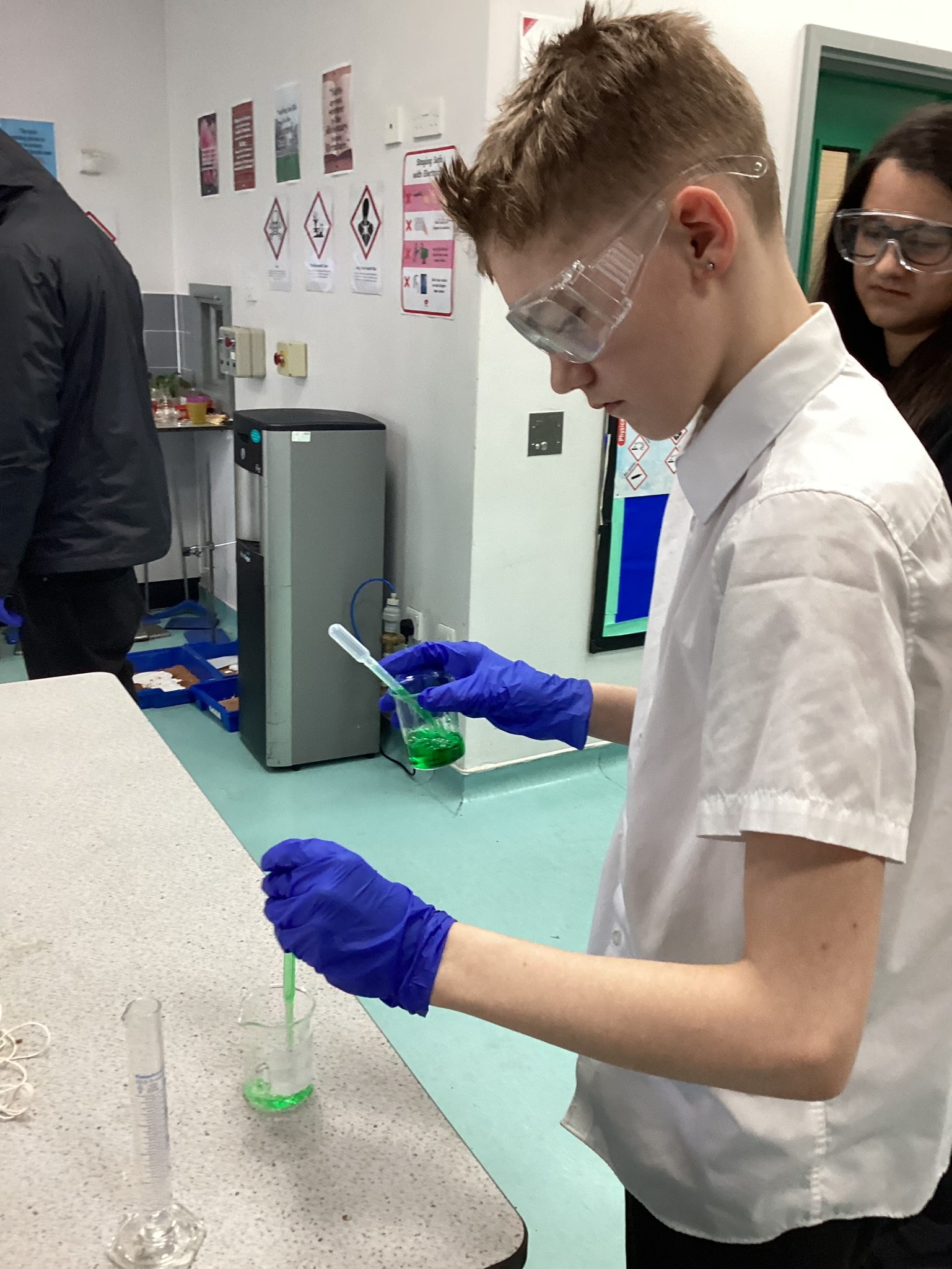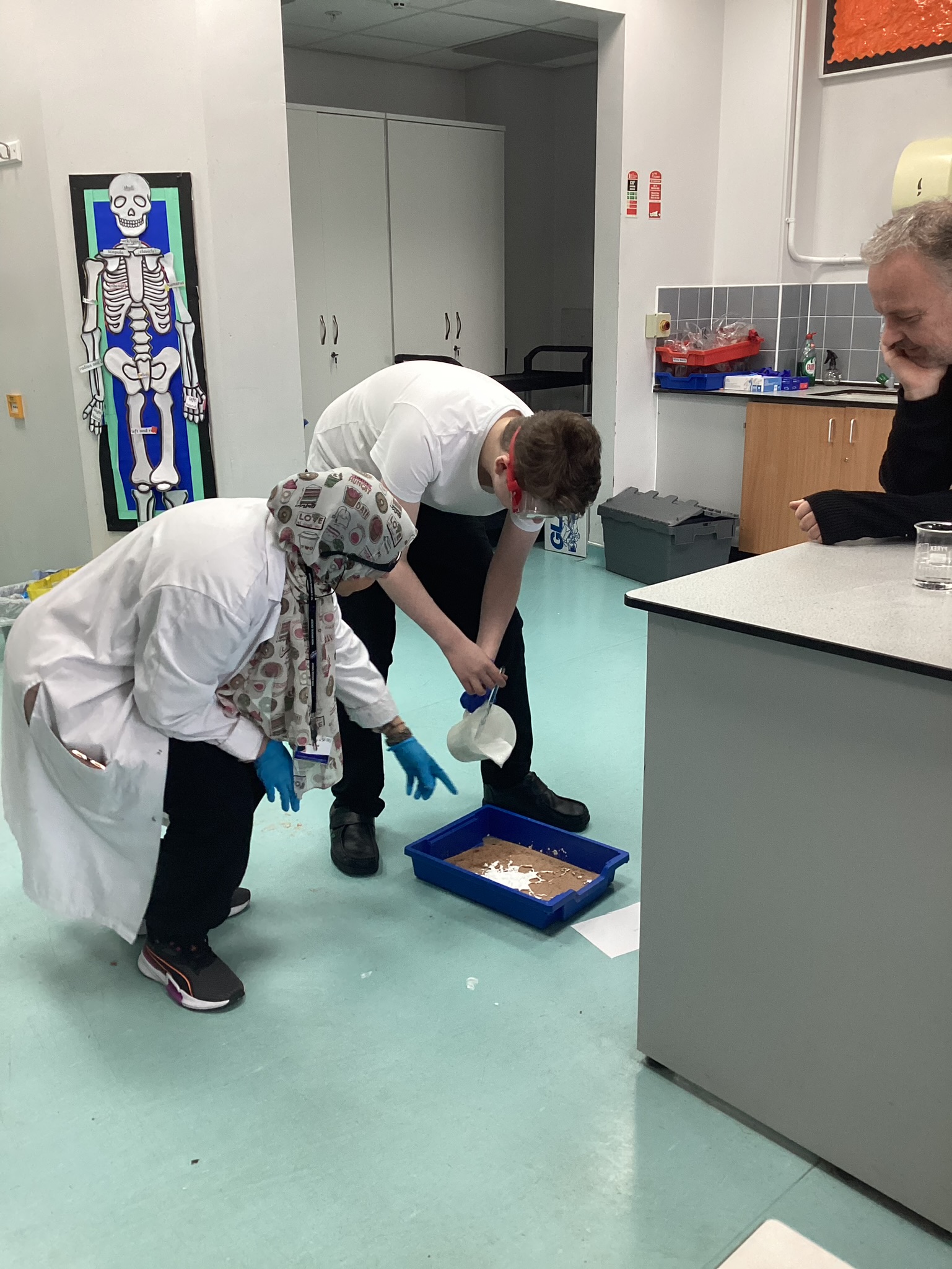 Primary have also had a fun week of science activities too. Next week, they will have extra activities to share too.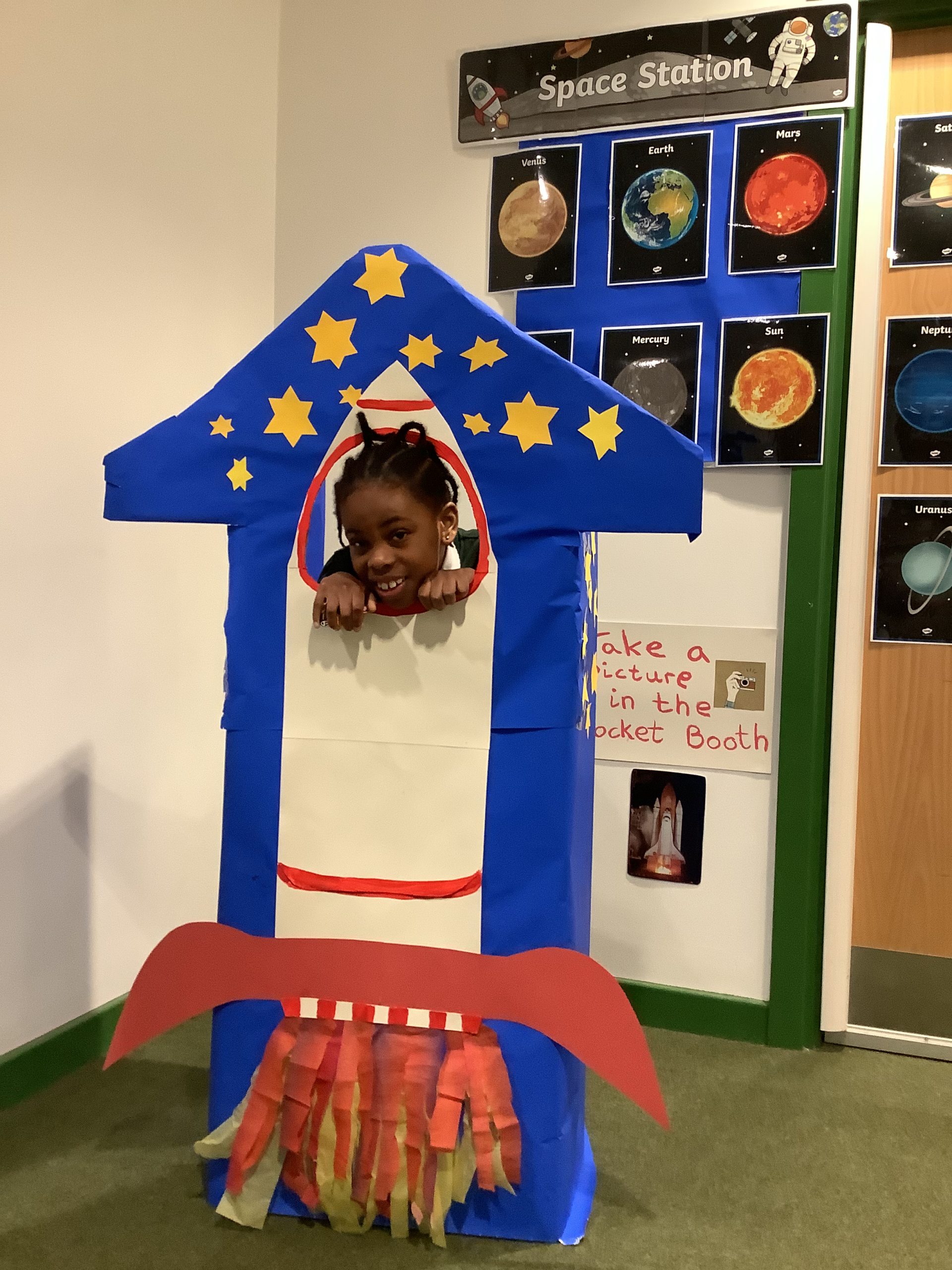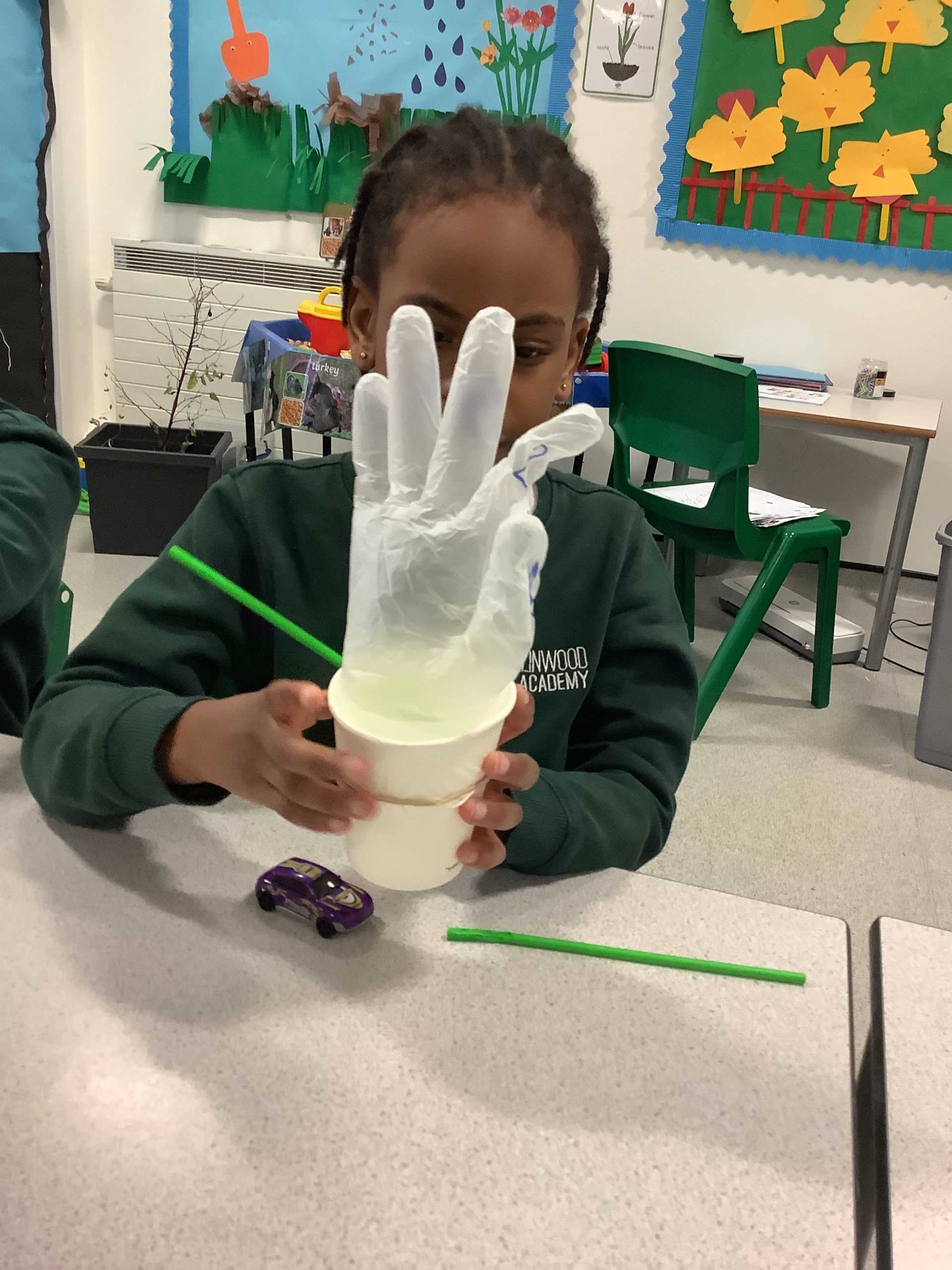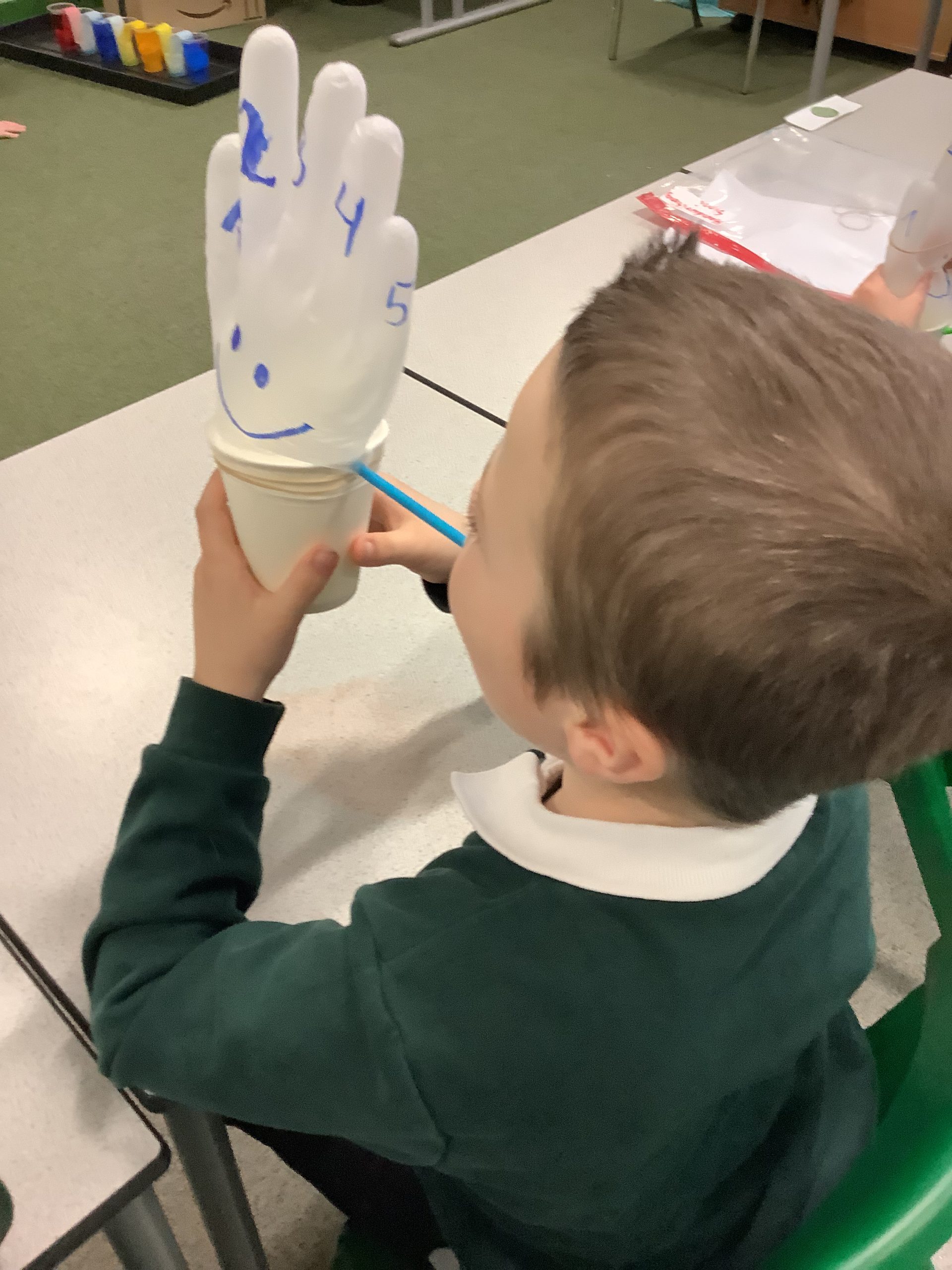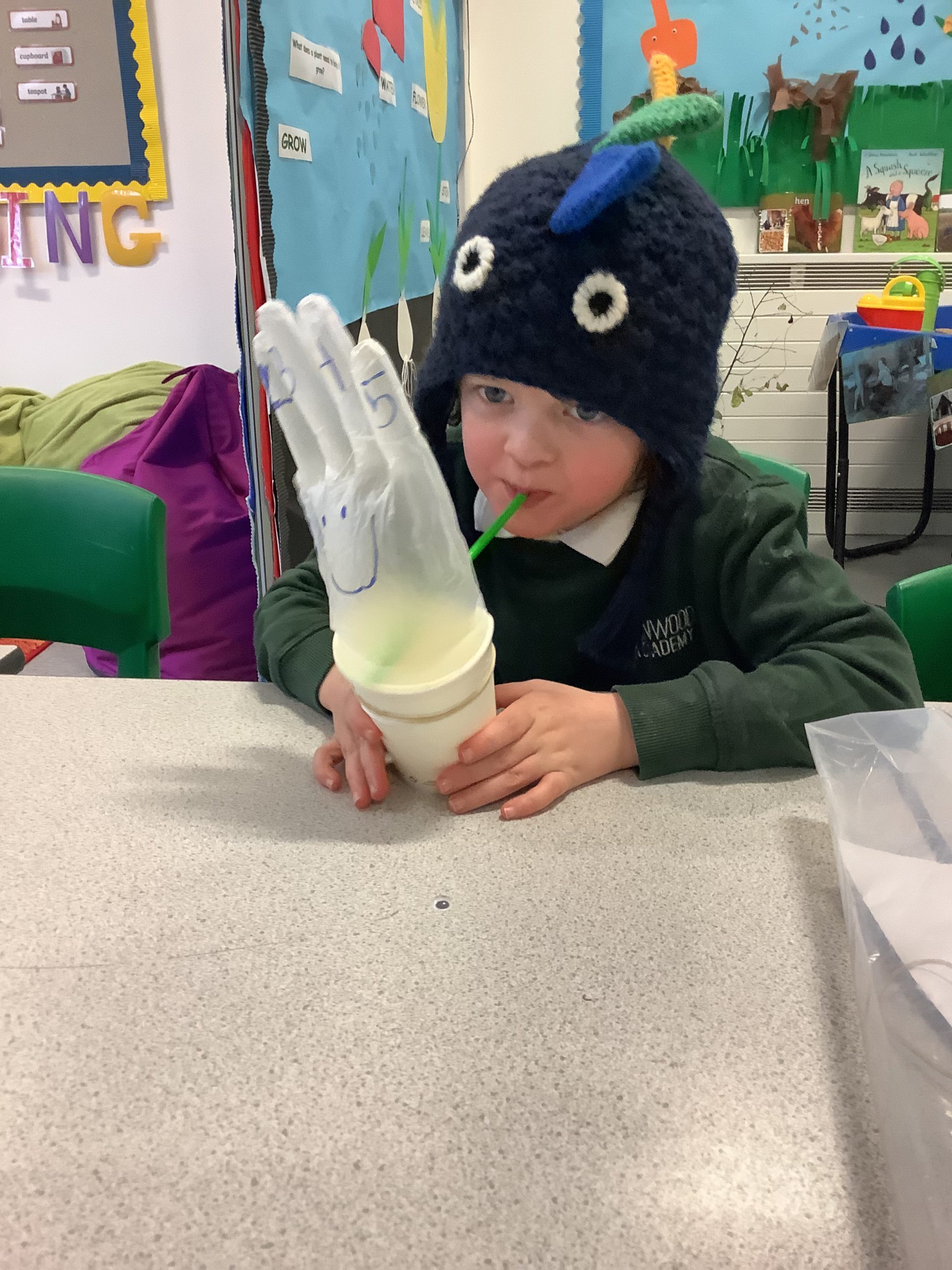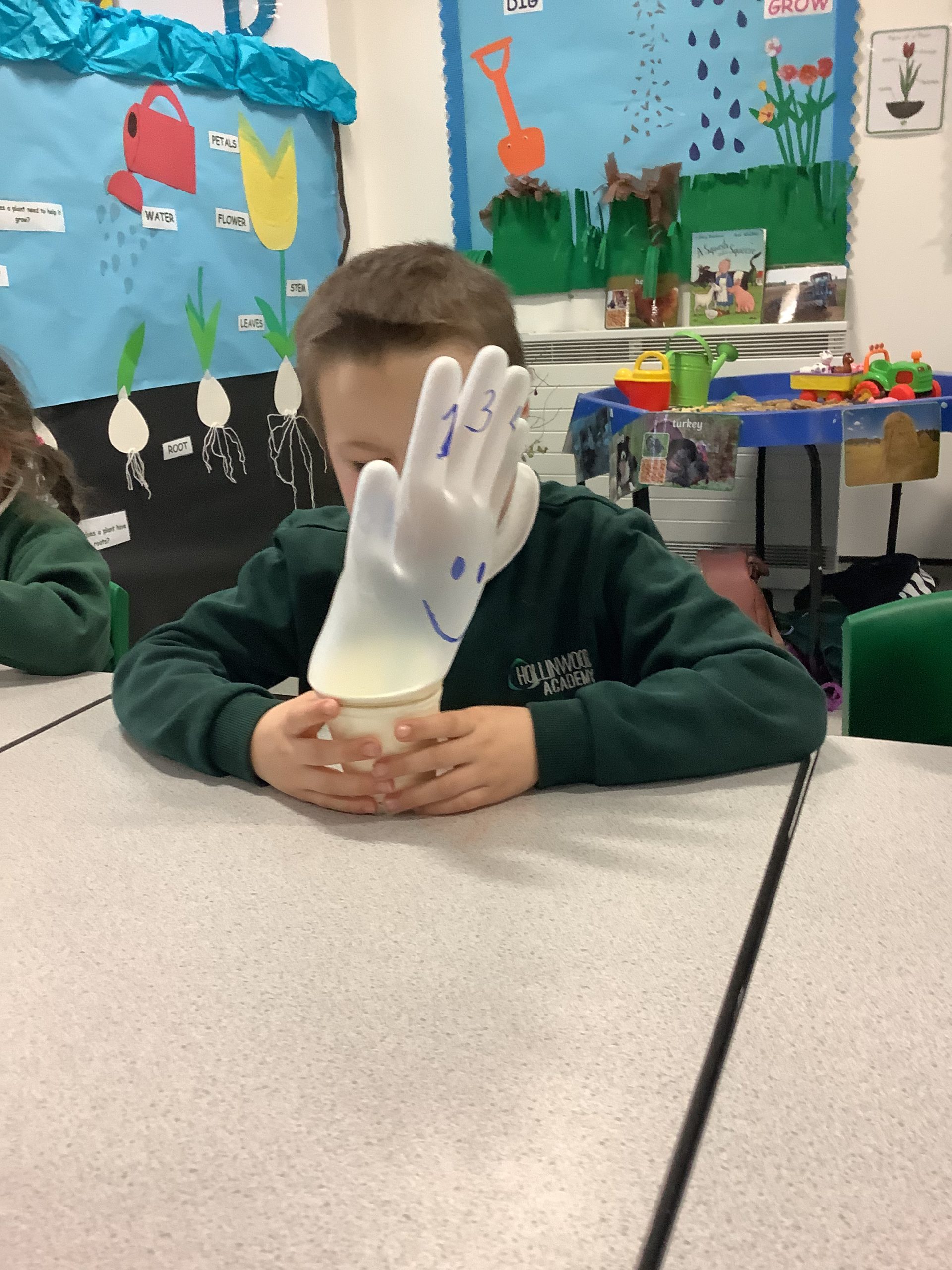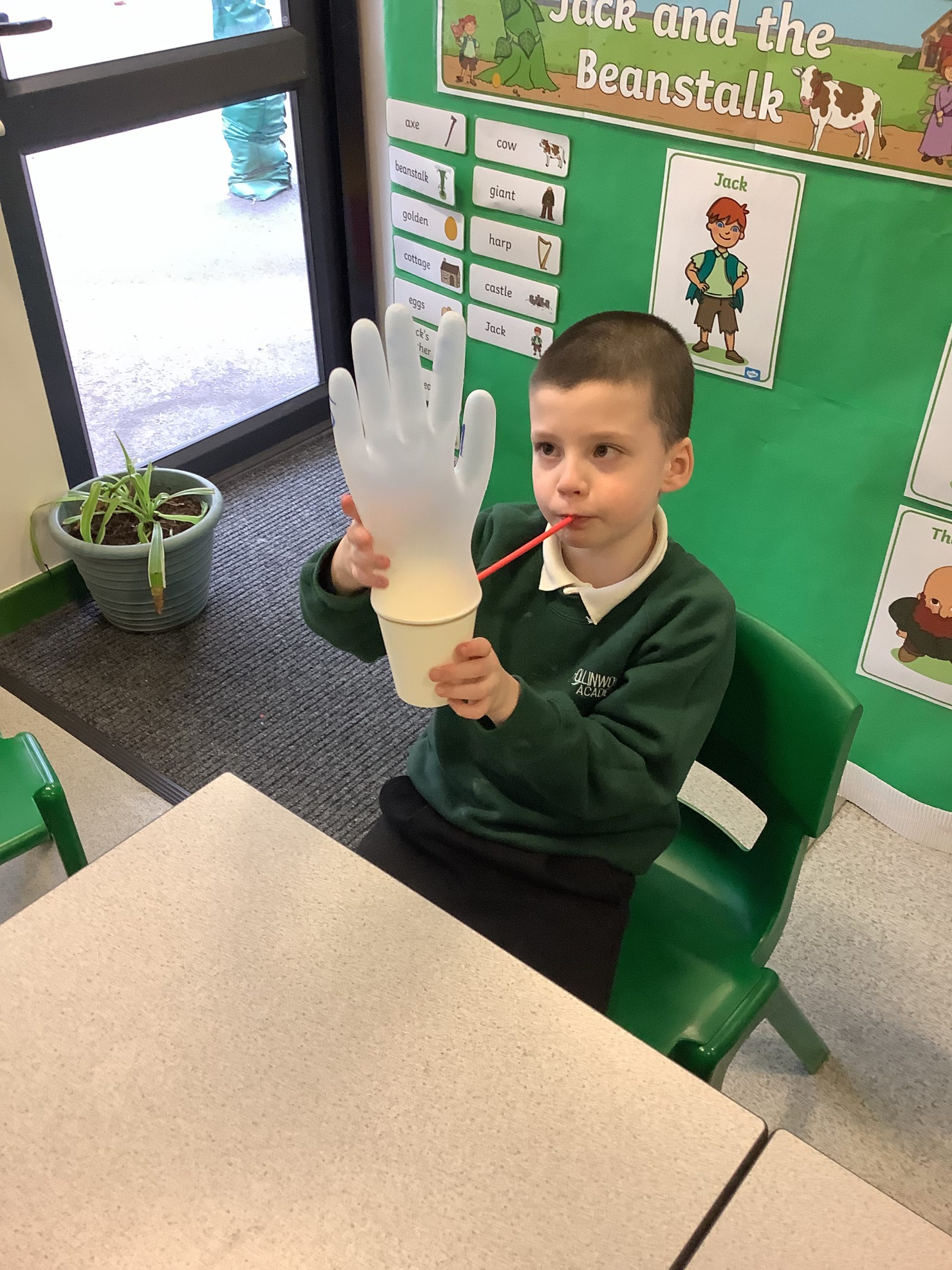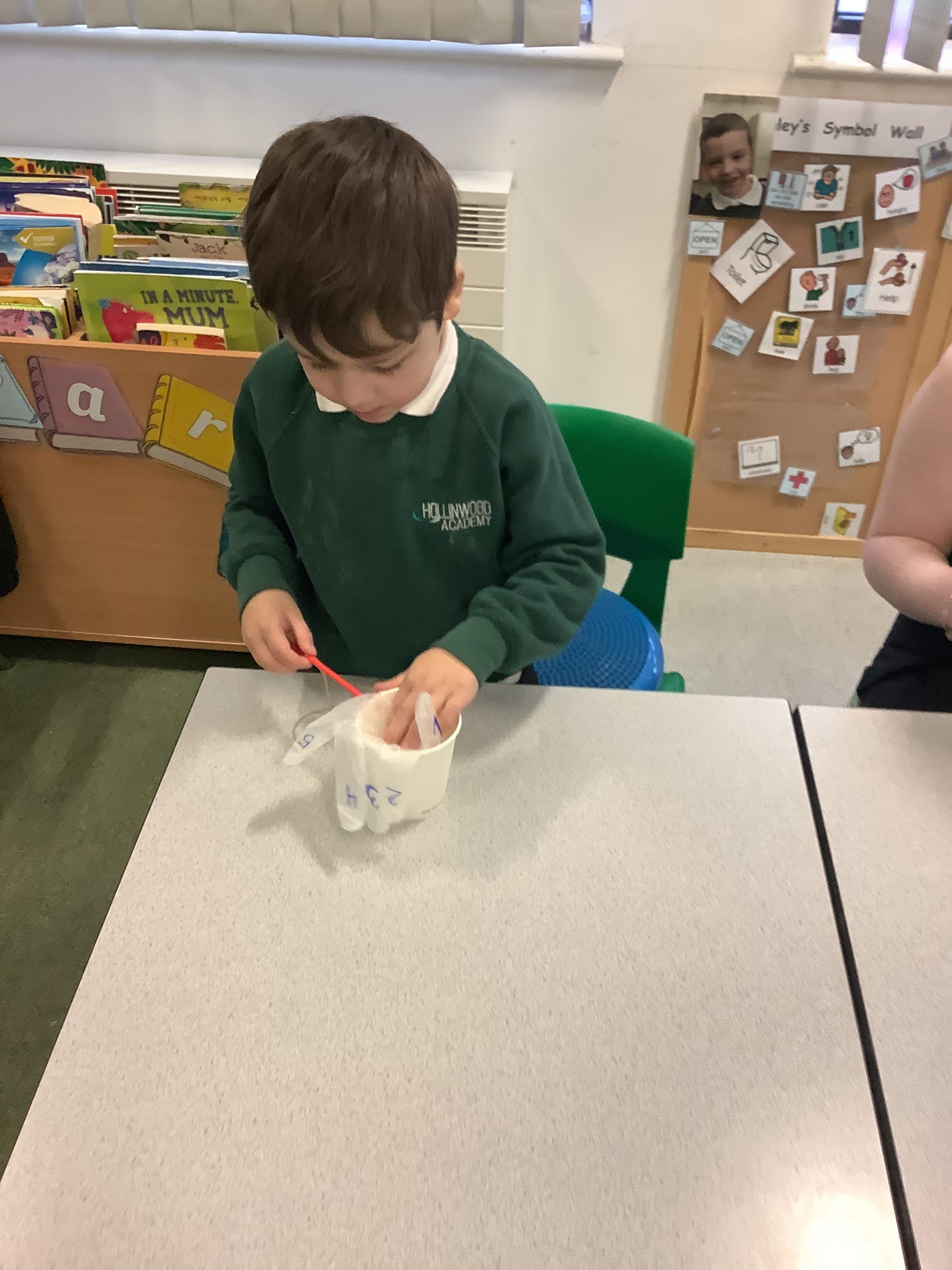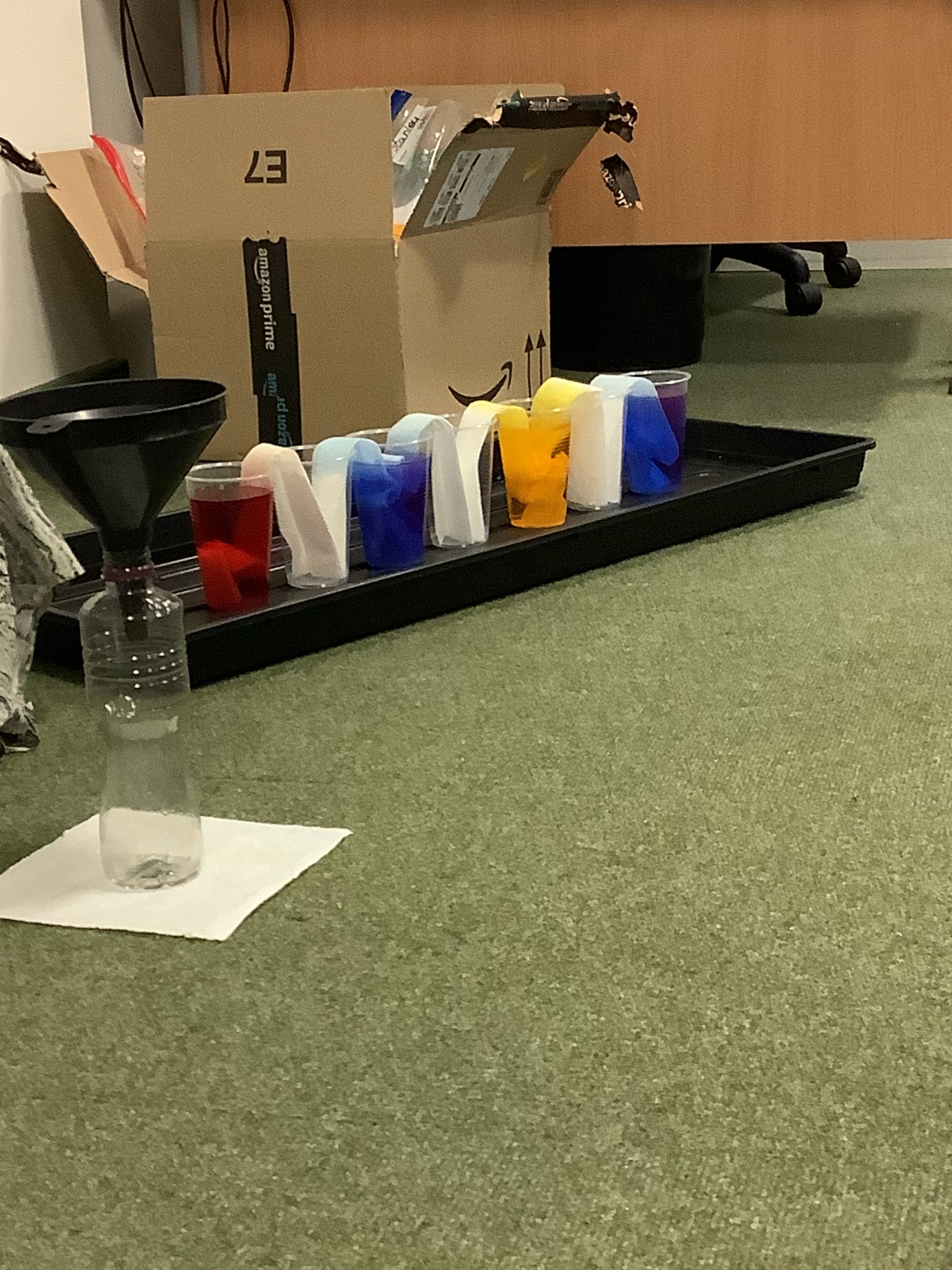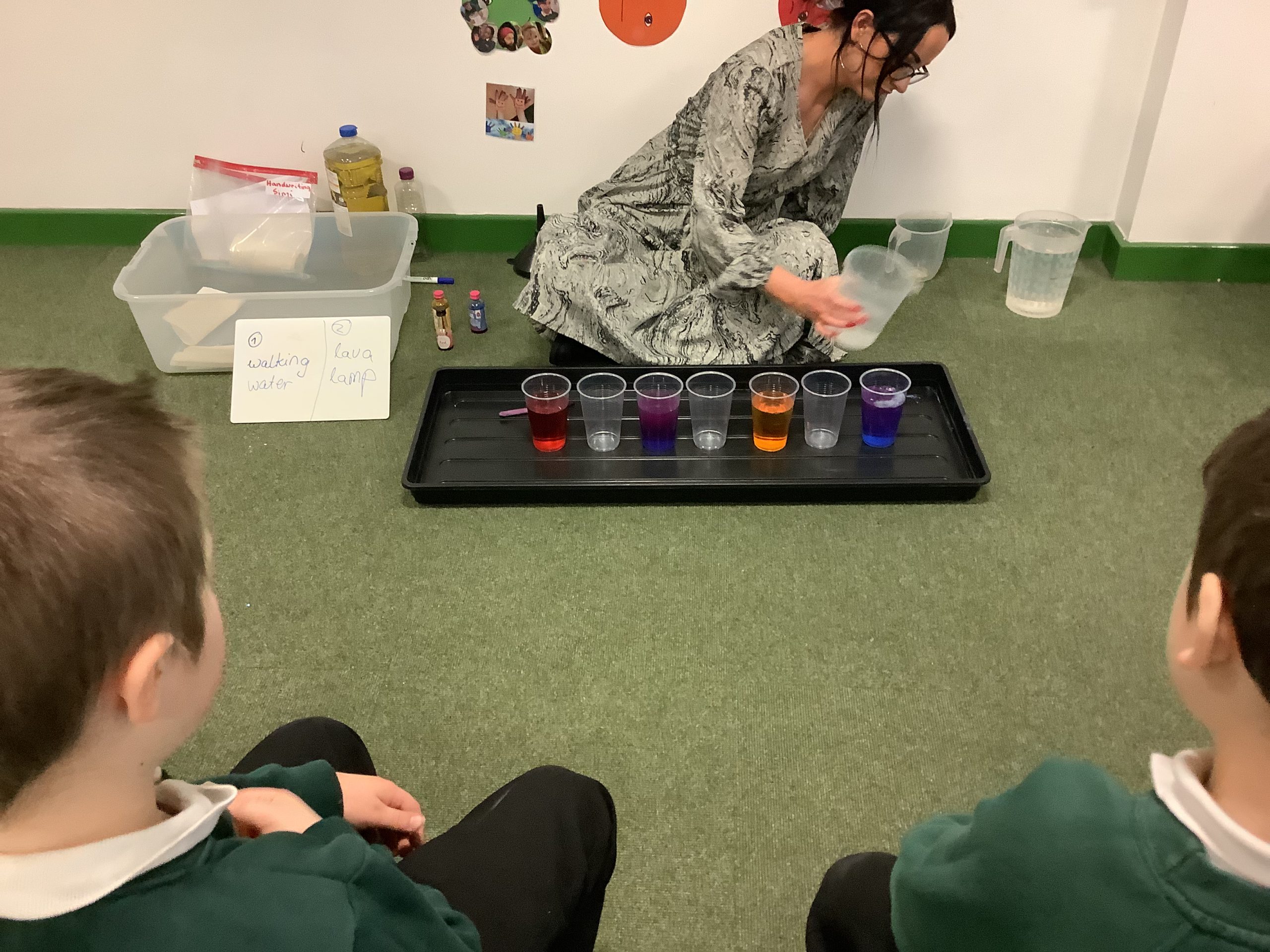 This week the teachers and students at Hollinwood Academy had a well-being hub baking sale to celebrate Red Nose Day. As always, it was a fantastic morning with all our students and staff supporting a great cause and the opportunity to showcase our well-being hubs and Mrs Harrington's team. We raised £130, which will be donated to the charity.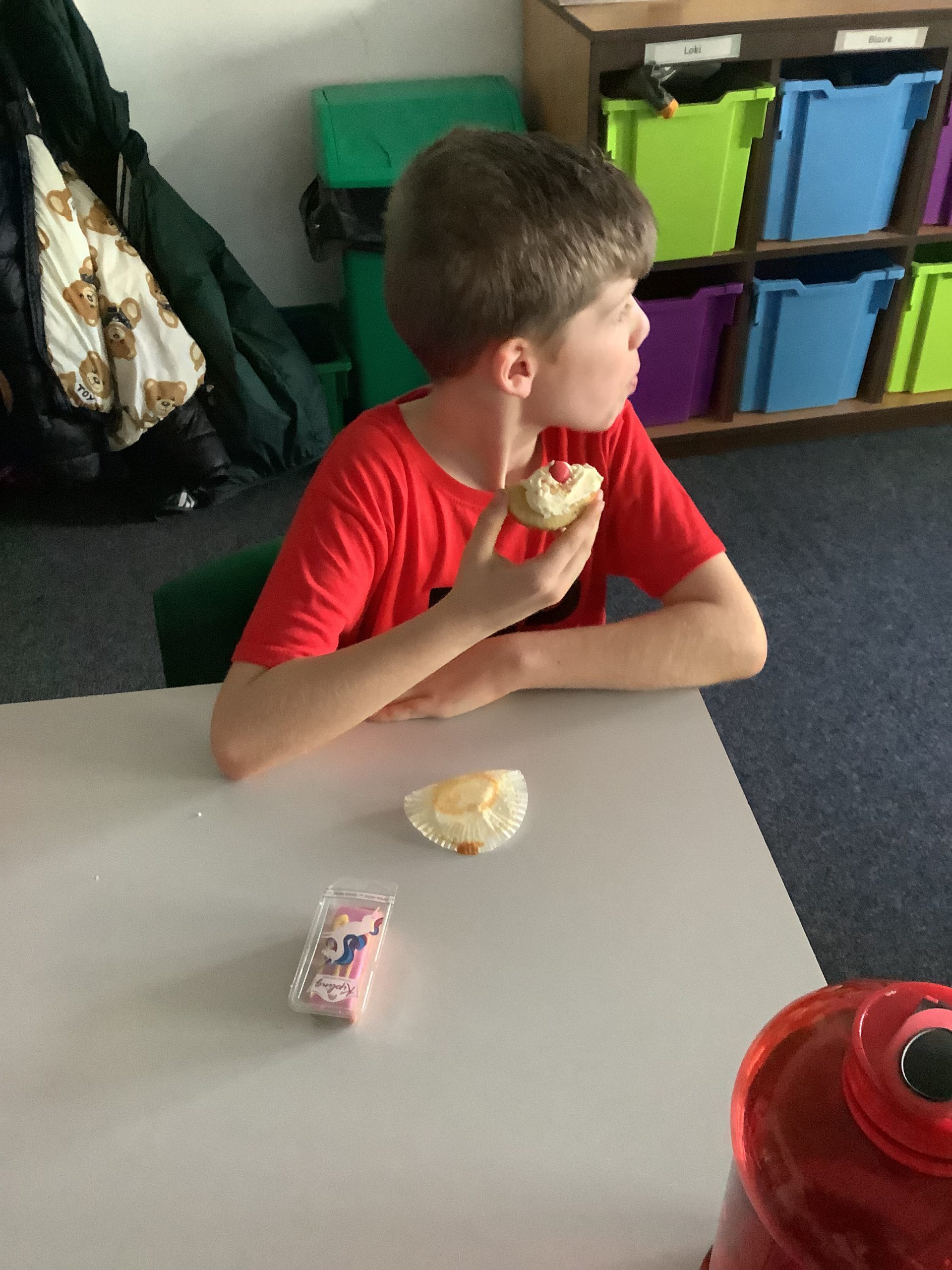 For his participation in the bake sale and creation of his own lemon cheesecake, Kaiden has been nominated by Ms. Cowling and Mr. Blaize for Creative Star of the week. Kaiden did a great job; this looks delicious! 
Let's see what some of the classes have been doing starting with Mrs Halkyard and Miss Hulme's class… 
"In our class this half term we are learning about Antarctica. So far, we have learnt about who goes to Antarctica and why it is difficult to live there. We have also been thinking about the animals that live there and this week in English, we have generated questions that we would like to know the answer to. We have also carried out a very exciting experiment to test the effect of salt on ice where we watched how quickly the ice melted.  
In Geography, we have extended our knowledge of Antarctica more by learning about Sir Ernest Shackleton and his expeditions to Antartica. This week, we have listened to some voice notes of Shackleton's journey and created our own four-figure grid to plot Shackleton's route. The children were very interested to see real life footage of Shackleton and his crew trying to salvage their ship (The Endurance) that got stuck in the ice. The children then pretended to be Shackleton himself and wrote several diary entries for the duration of his 3rd Expedition. All the children wrote some amazing sentences and the staff in class were so proud!  
In Science this term, we have been learning all about plants. The children have planted their own beans and will take care of these over the next few weeks and watch them grow. The children wrote some amazing step by step instructions on how to plant a bean.  We have been focusing on the main features of a plant and have made predictions based on what we think would happen if the plants didn't have these characteristics. We have also begun to learn about photosynthesis and how this benefits the plant, us and our environment. We were amazed to discover that due to photosynthesis plants can turn dirty air into fresh air!   
In ICT, we have been focusing on internet safety and the importance of being kind online. The children have been learning the differences between opinions, facts and beliefs and how the internet can be used to share these in both a positive and negative way. Also, we have looked at the importance of not sharing personal information online. The children enjoyed playing a game which gave different scenarios about people asking for information online and what we should do if we are ever faced with this ourselves.  
In PSHRE we have been focussing on citizenship. So far, we have thought about recycling and what our rights are. This week we learnt about our community- what it means to be part of a community and the different communities we belong to. The children thought of some great ideas and enjoyed looking at maps where we located different parts of the community. 
In Outdoor Education, the children have been exploring different locations such as Strinesdale Reservoir, Tandle Hill Park and Chadderton Hall park. They have been working in pairs to navigate a map to find different orienteering posts."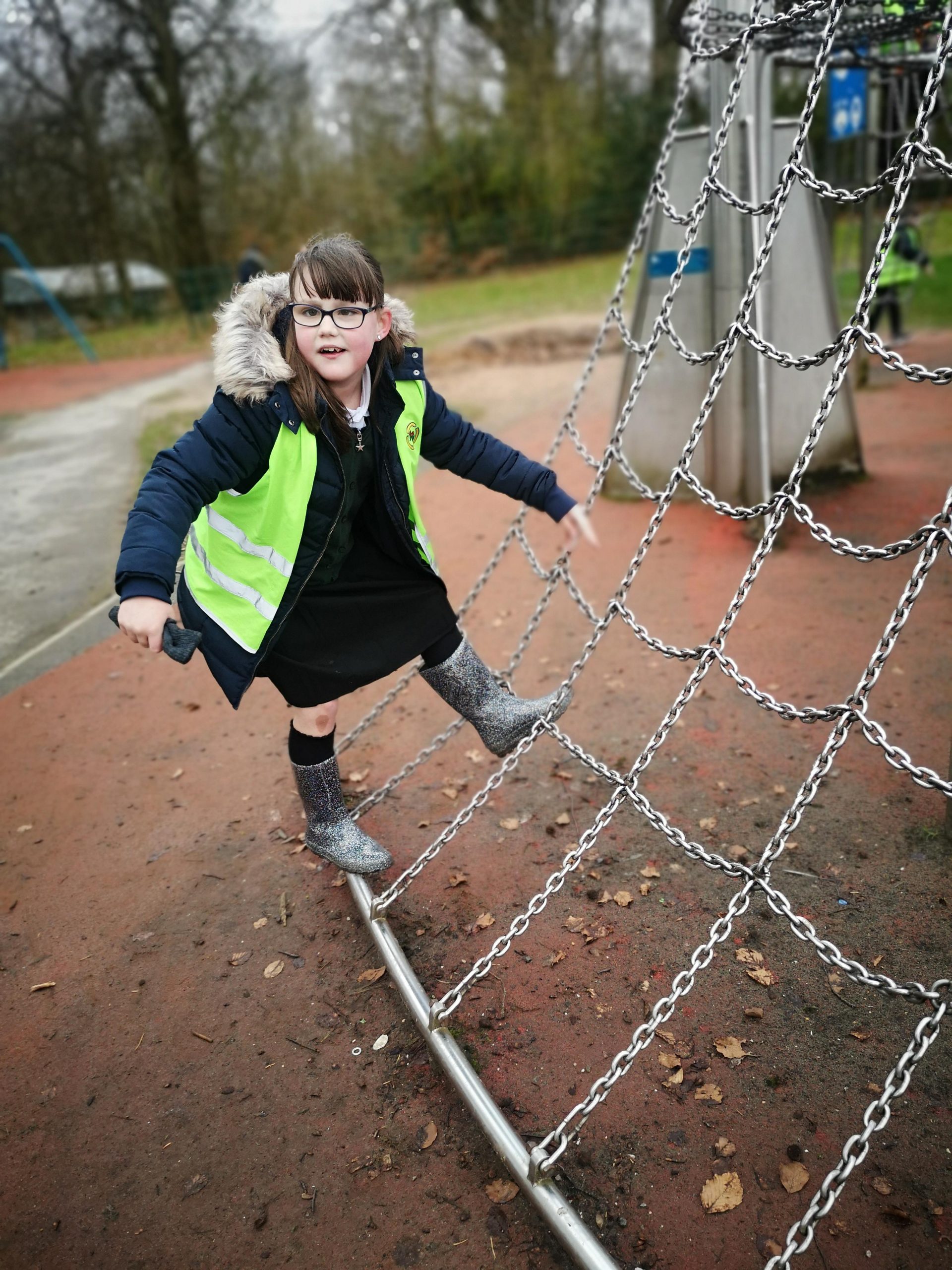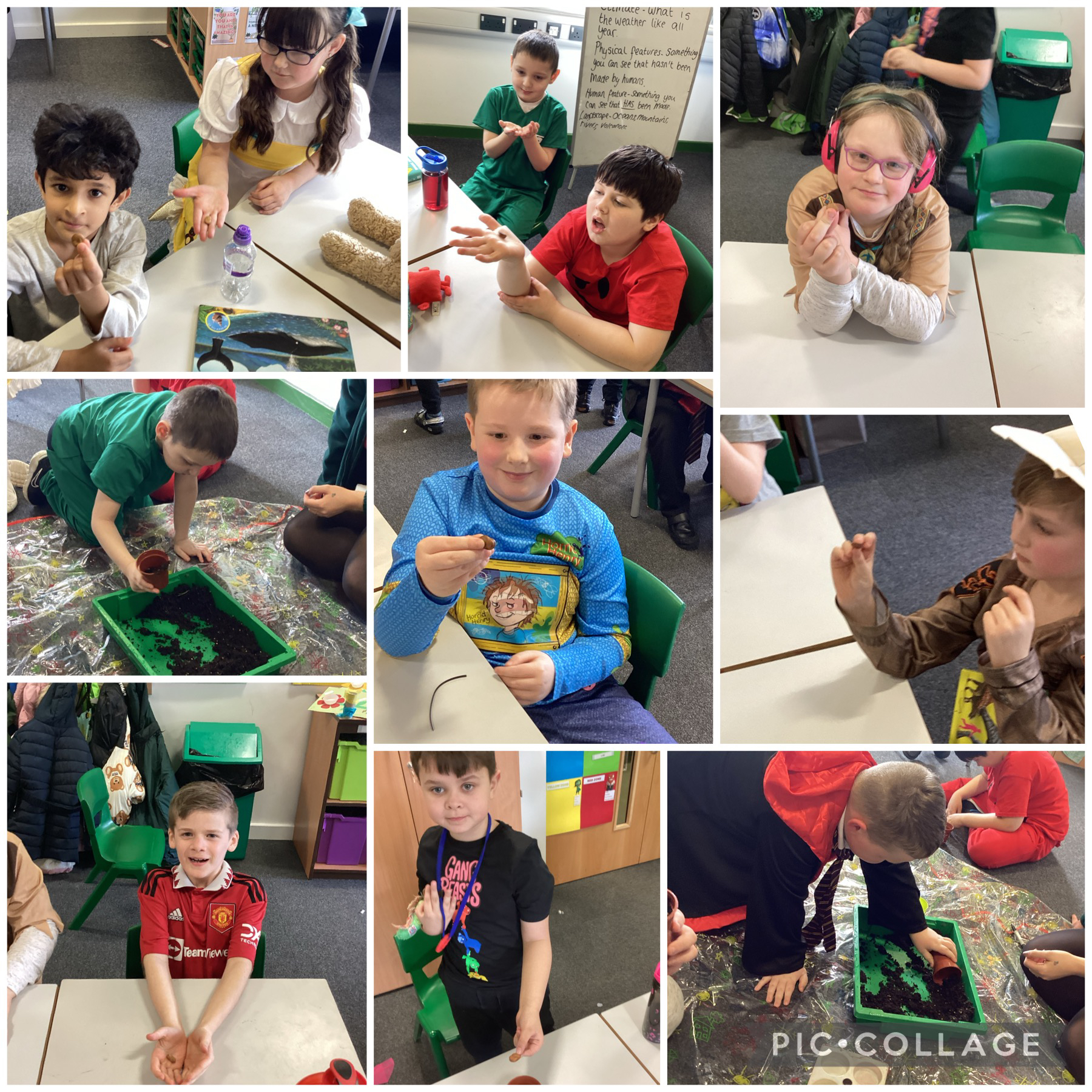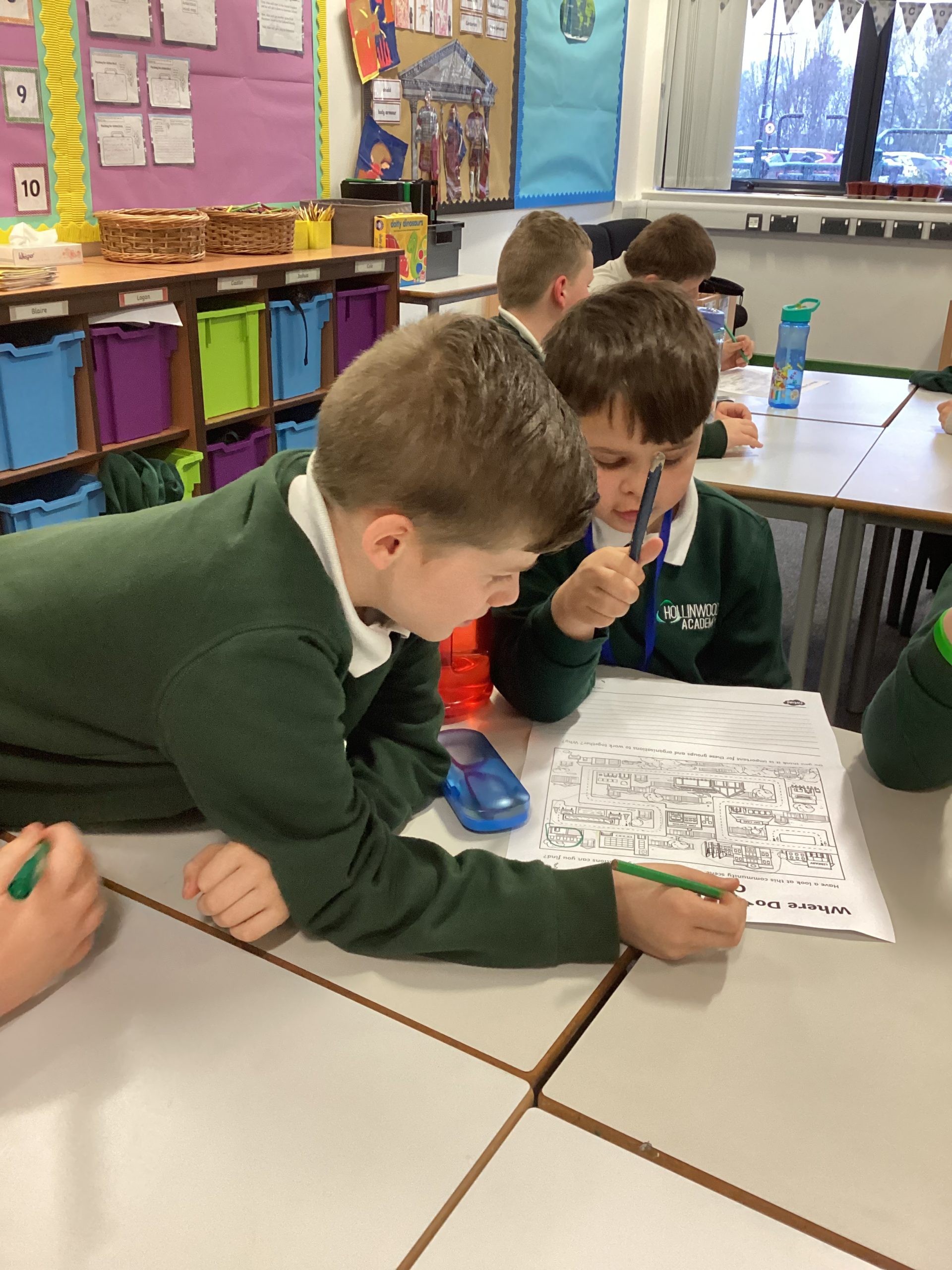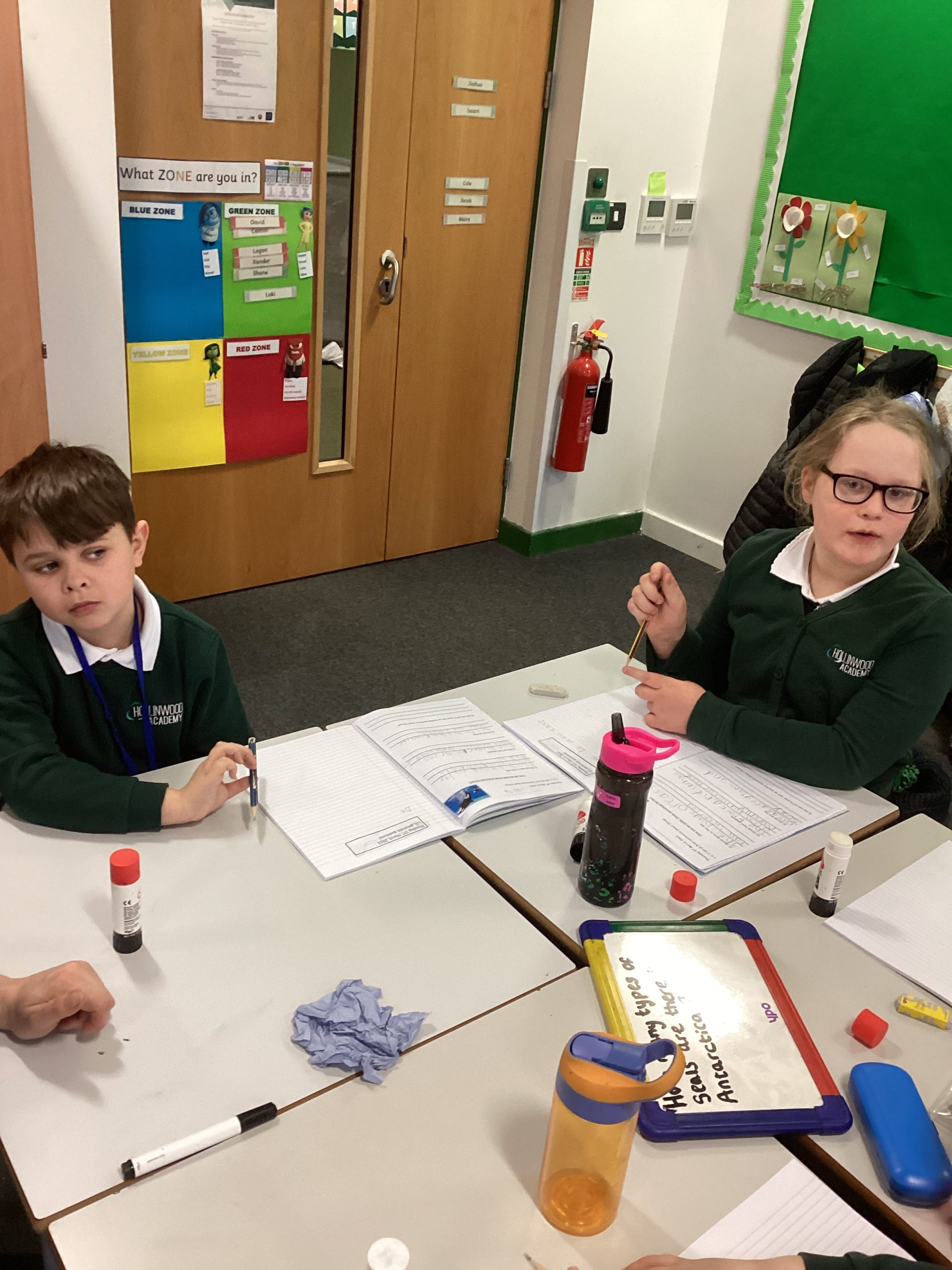 Now to Mrs Duffy's form… 
"7 GDY have been involved with a range of exciting activities this week at Hollinwood Academy. In English students have been growing in confidence with the support of a storyboard to analyse poetry. This has resulted in them drafting their own poems and reading them confidently in front of the class. 
In PHRSE students practiced first aid and looked at what we would do with an injury such as a cut. They practiced with bandages and learned about the benefits of a silver blanket in extreme weather. 
Some of our students find it beneficial to attend sensory interventions. This happens prior to lessons and both Logan and Brodey have taken advantage of attending the morning sensory boot camp.
In other social interventions, Akeem and other students investigated what makes an enjoyable conversation. Students had to role play to encourage ideas. After which they spoke to each other using all the skills they had discussed and found out information and things in common with each other. The students spoke about their tea, favourite food, films, and TV programmes. They also discussed voice and body language.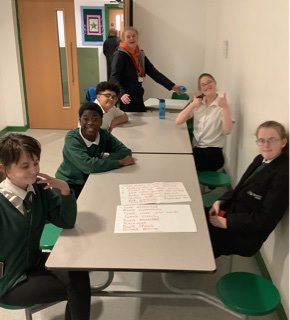 During art lessons, students have applied transfer paint and observed a photograph of a butterfly. Here Ivy has selected appropriate colours and created a Butterfly pattern, which she transferred onto fabric by using an iron. For those that know Ivy, she is a gifted artist and uses her art to relax.  Recently she has produced a couple of beautiful portraits.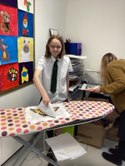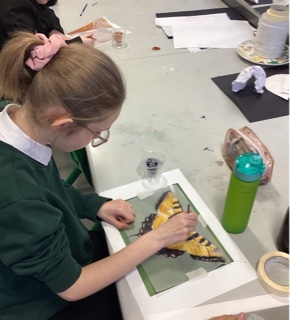 Physical education has focused on 'Team Building Sports.' Each student was given a sport that they like to play or watch. Zach said he liked 'football.' The form played football cricket, where the bowler kicked the ball to the batter, and they kicked it out into the field and had to get the ball back to the bowler. Everyone had a go at being a batter, bowler, and fielder. Zach was great and fully participated. We had a discussion at the end about what makes a good game and a bad game, and the students produced some great reasons.
Maths has also been outside with Ismaeel and Matthew using trundle wheels to measure the perimeter of the playground.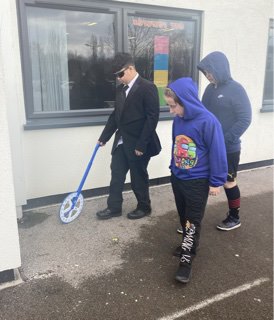 In Science the form achieved their Bunson burner certificates and learned how neutralise an alkaline with an acid. 
Food technology has focused on teaching students to work independently by following a step-by-step recipe. This week they made American style blueberry pancakes, whilst demonstrating safety. Max demonstrated excellent weighing and measuring, whilst Danial made a huge batch of pancakes with a range of flavours such as banana, blueberry, and chocolate chip.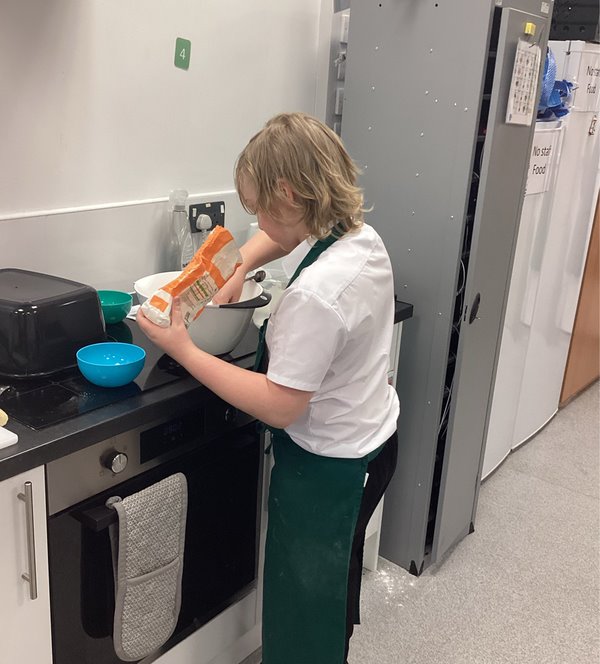 Music students have been playing a range of instruments, but these are better listened to and parents can access the videos on the schools, 'evidence for learning', which can be accessed by all parents. 
Spanish has been all about family and students have followed the Kerboodle Assessment Framework to describe their very own monster family in Spanish. Danial's monster family had to include fish as he absolutely loves them.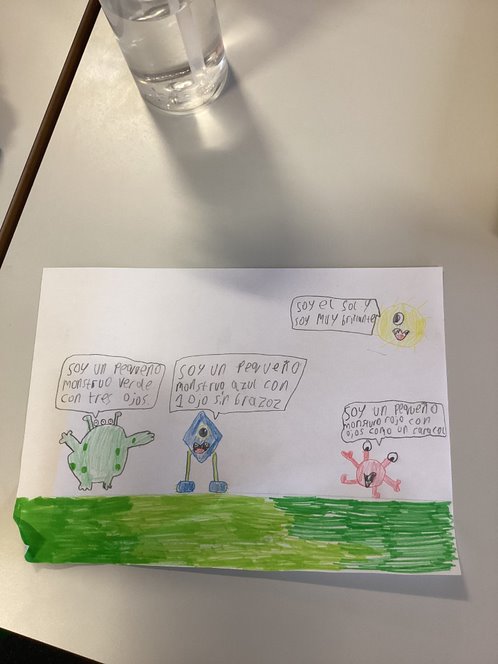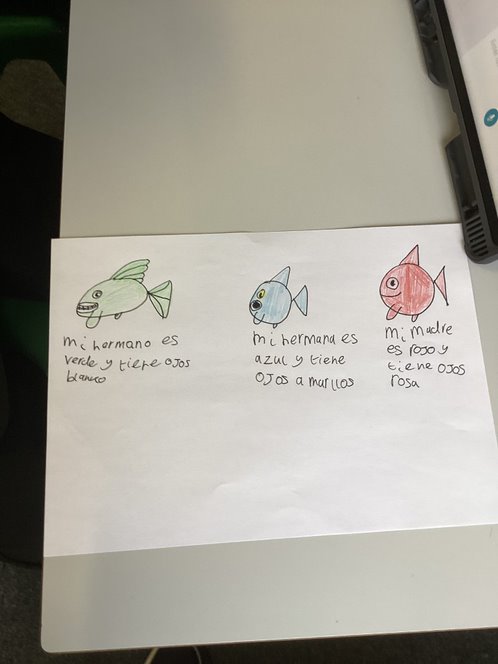 Outdoor education is perfect for the students to finish on Friday for the weekend. The chilly weather has allowed students to enjoy a cafe visit. During the visit, they sat at the table appropriately. Students chatted to their friends and waited patiently for their orders to arrive. They were also able to behave sensibly and remained in their seats. After finishing, they cleared their tables and waited until the others finished and until it was time to leave."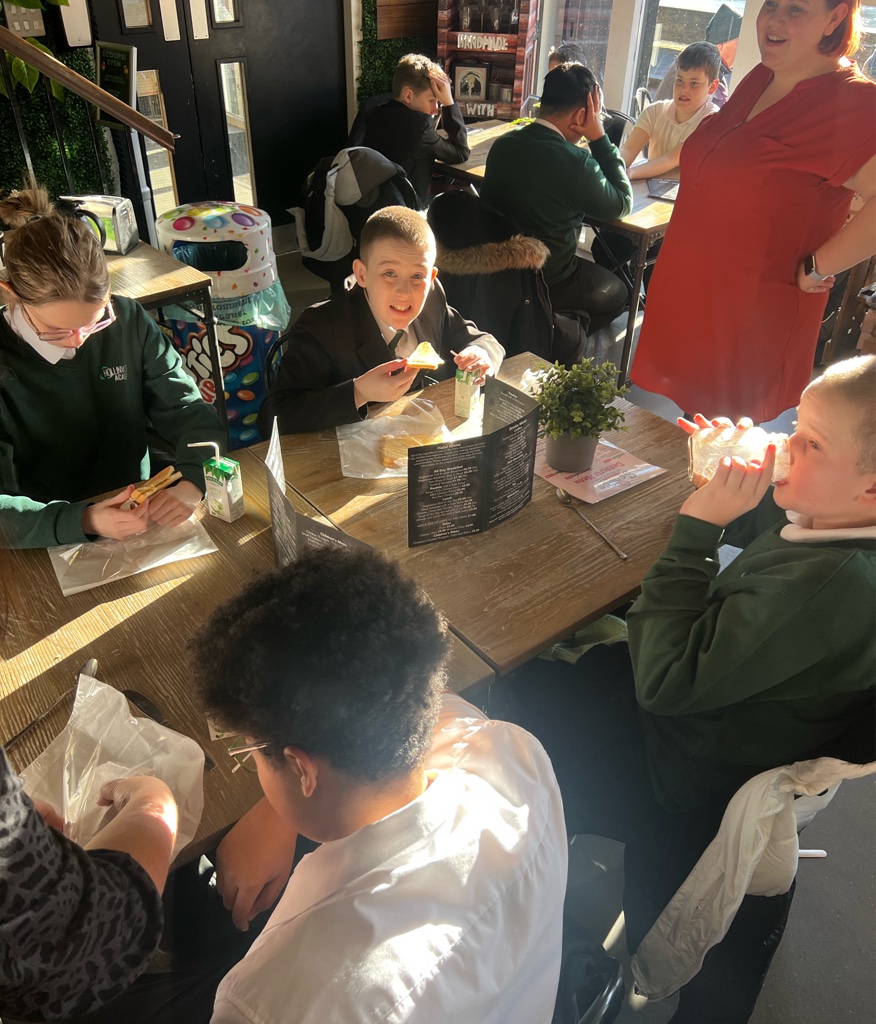 Now to our amazing SUPER STARs and HWA Creative STARs… 
Mrs Lerigo's STAR of the week is Alfie for controlling his emotions and using his timeline to support him. 
Mrs Lerigo's HWA Creative STAR is Roma for amazing work with number 7 and creating a rainbow to reflect the number 7 and all the colours. 
Miss Oakley's STAR of the week is Teddy for initiating play more this week with staff and peers. 
Miss Oakley's HWA Creative STAR is Euan for making an amazing Clarice cliff painting.
Miss Meadows' STAR of the week is Maja for using her language in her learning consistently this week superstar! 
Miss Meadows' HWA Creative STAR is Cody for being happy to engage in all his lessons and being more confident. 
Mrs Woodhead's STAR of the week is Kai for Amazing maths work, counting in 2's 
Mrs Woodhead's HWA Creative STAR is Ollie for Creative mixing of colours during art.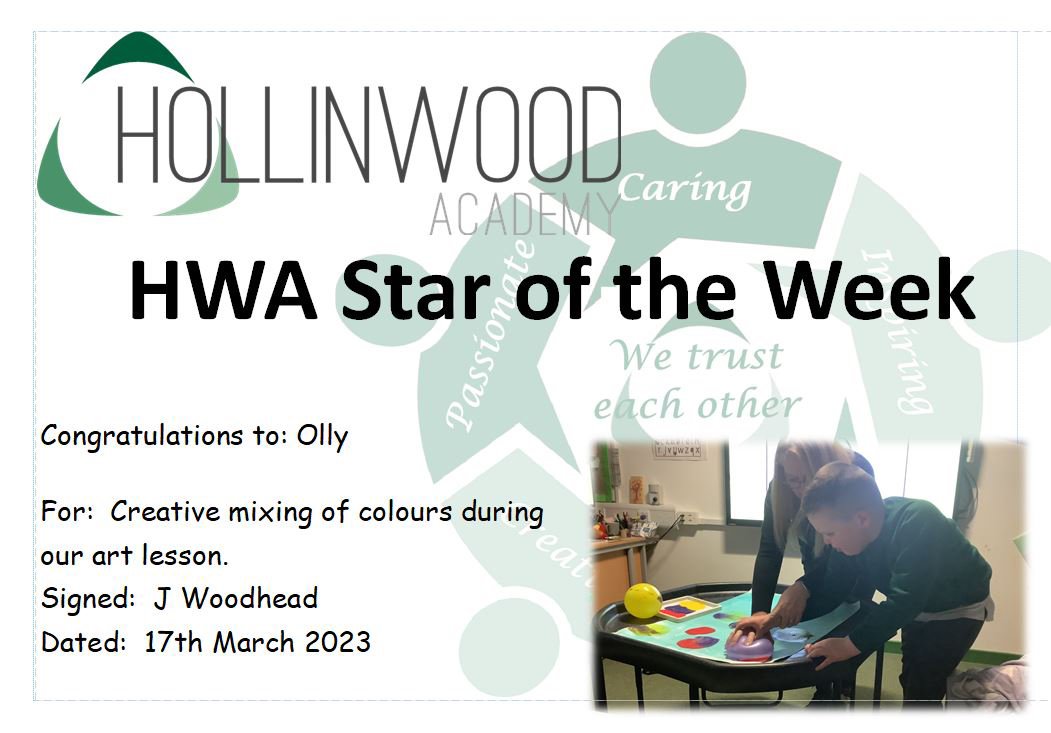 Miss Pietraszewska's STAR of the week is Zachary for his great manners! 
Miss Pietraszewska's HWA Creative STAR is Lewis for his positive attitude to everything we do in school.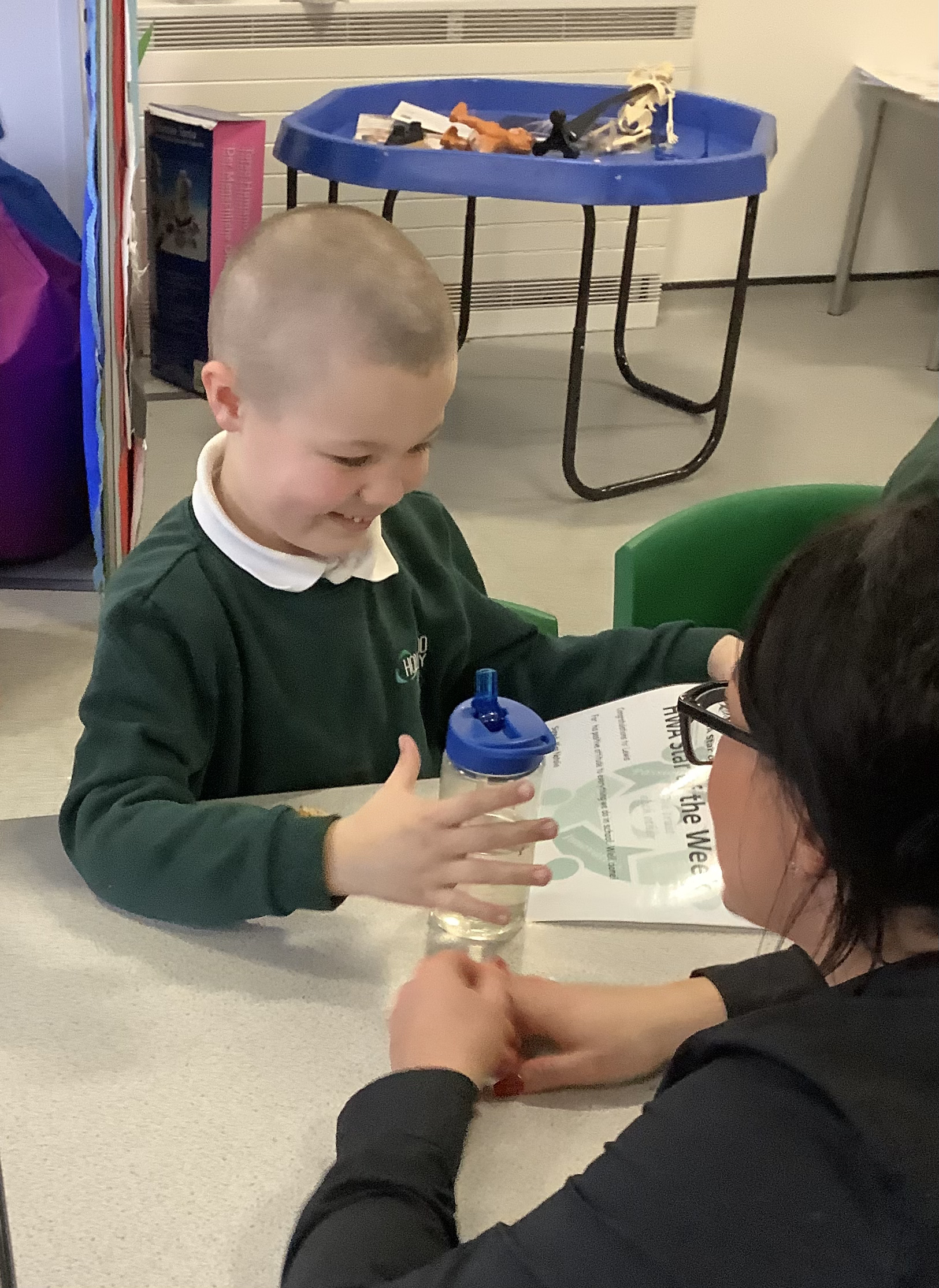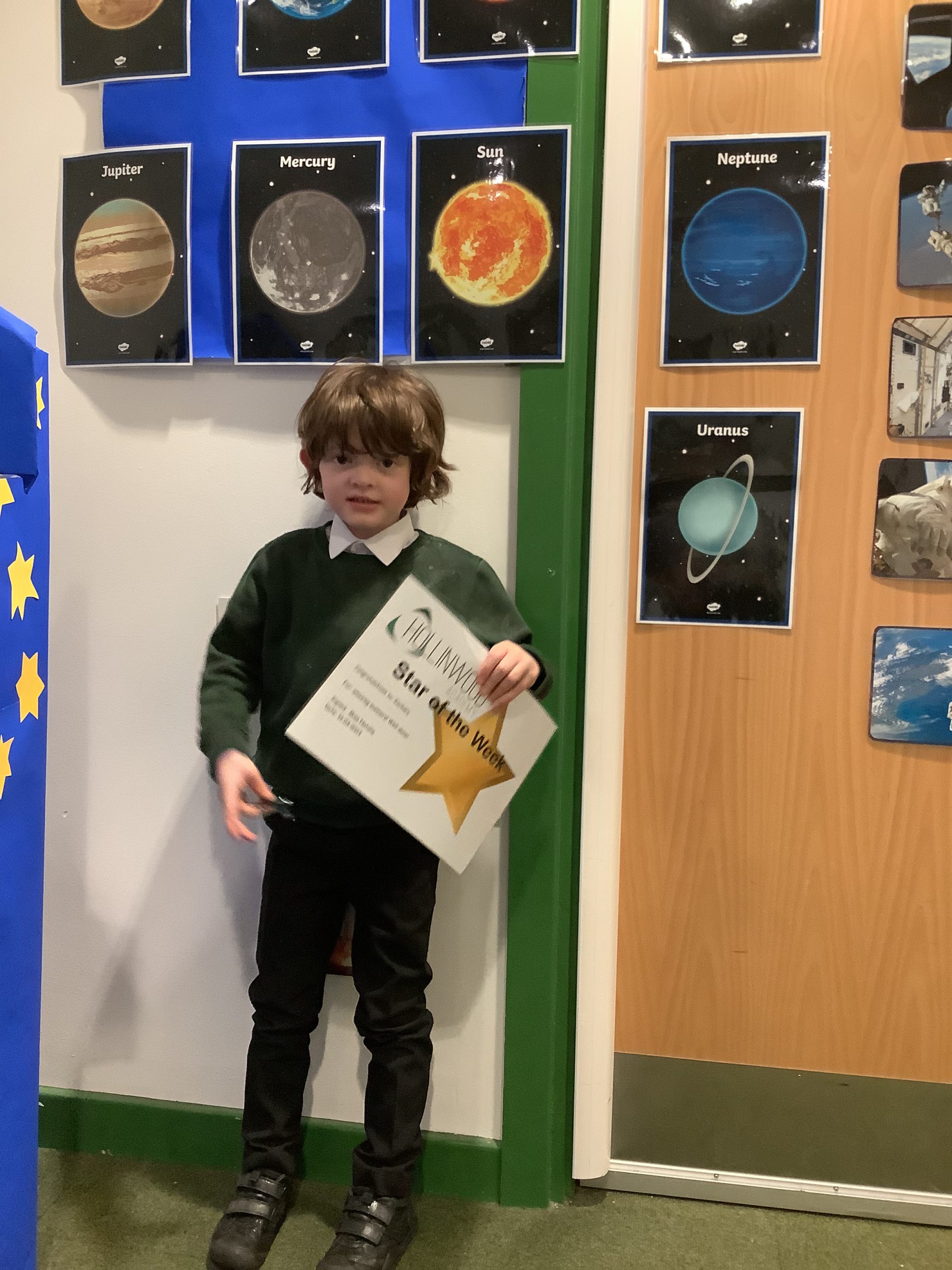 Mrs Halkyard and Miss Hulme's STAR of the week is Shane for really impressing us with how hard he has been working on his reading and writing skills and for his beautiful hand writing. Well done Shane! 
Mrs Halkyard and Miss Hulme's HWA Creative STAR is Logan for blowing us away in Geography with his amazing creative sentences. Well done Logan!  
Mr Corrigan's STAR of the week is Oscar for being very vocal in lessons. 
Mr Corrigan's HWA Creative star is Freya for a brilliant Phonics lesson. 
Mr Corrigan's WOW moments go to Lewis and & Derry, For: being good friends this week. 
Congratulations also to: Jared, Jason & Brooke For: being proud of their friends.… Well done!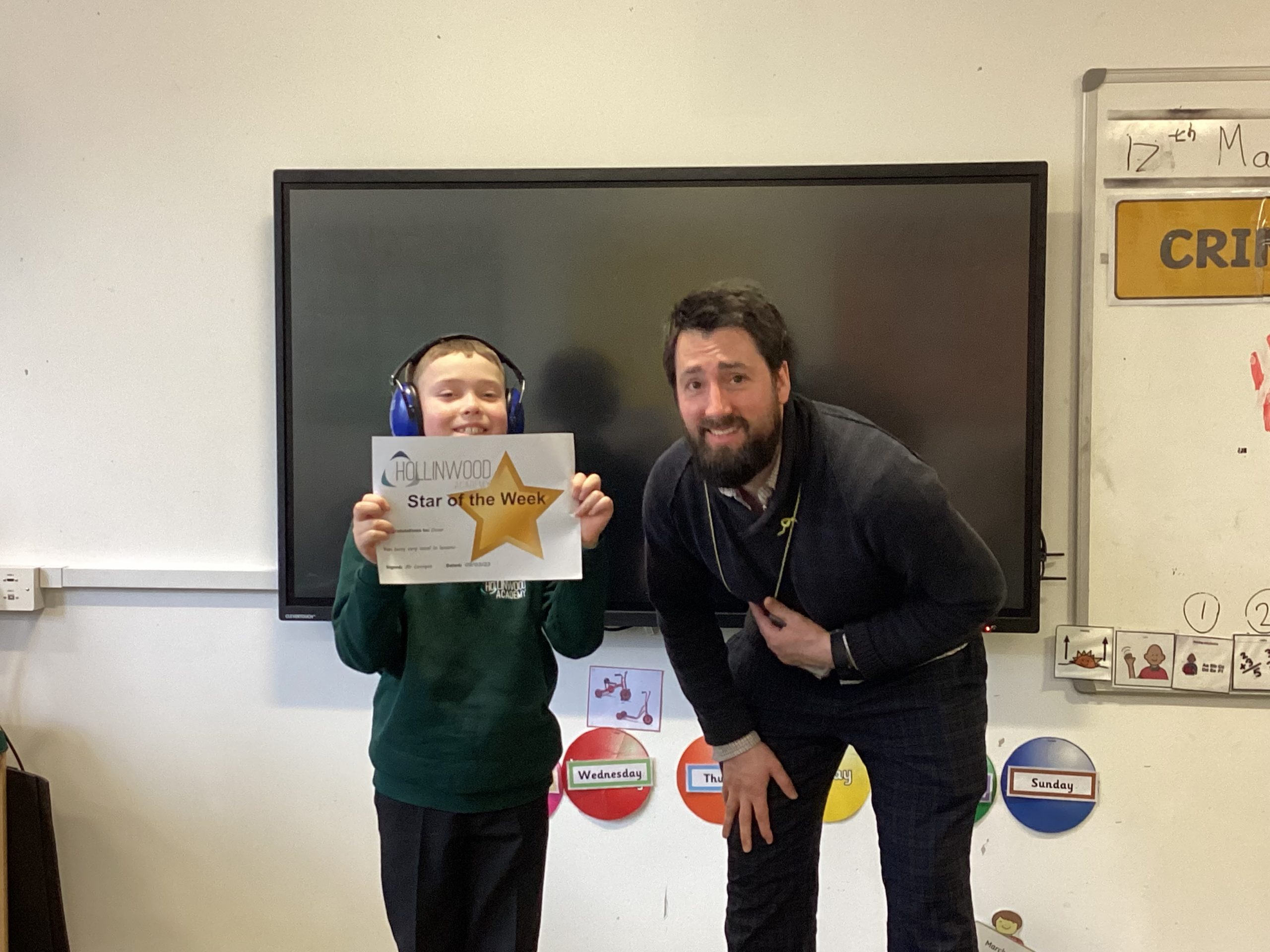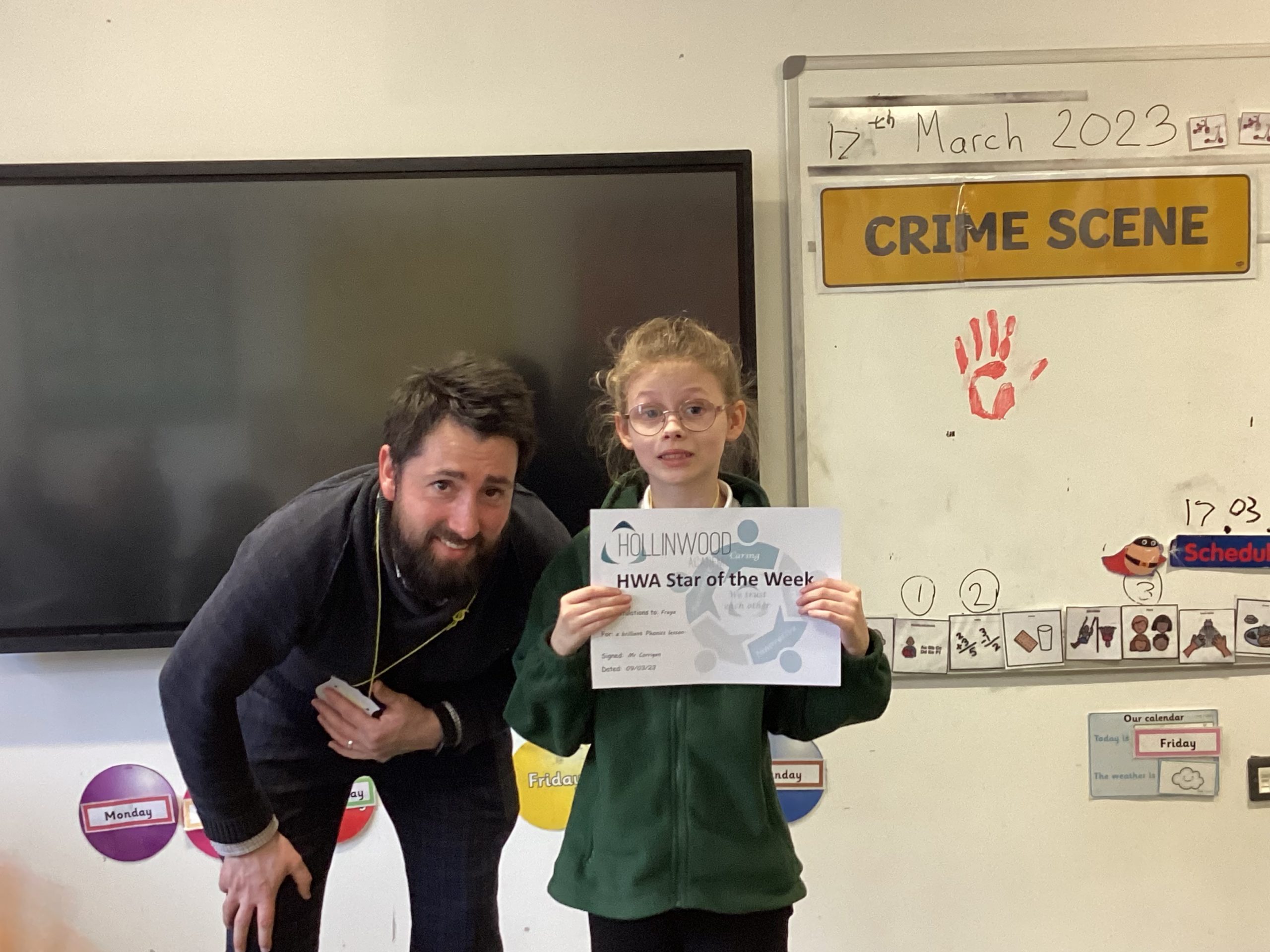 Miss Prescott's STAR of the week is George for accepting that our items sometimes break and that it is ok. 
Miss Prescott's HWA Creative STAR is Lucas for his fantastic Friedensreich Hundertwasser inspired art work. 
Miss Tootill's STAR of the week is Maddie. 
Miss Tootill's HWA Creative STAR is Zak.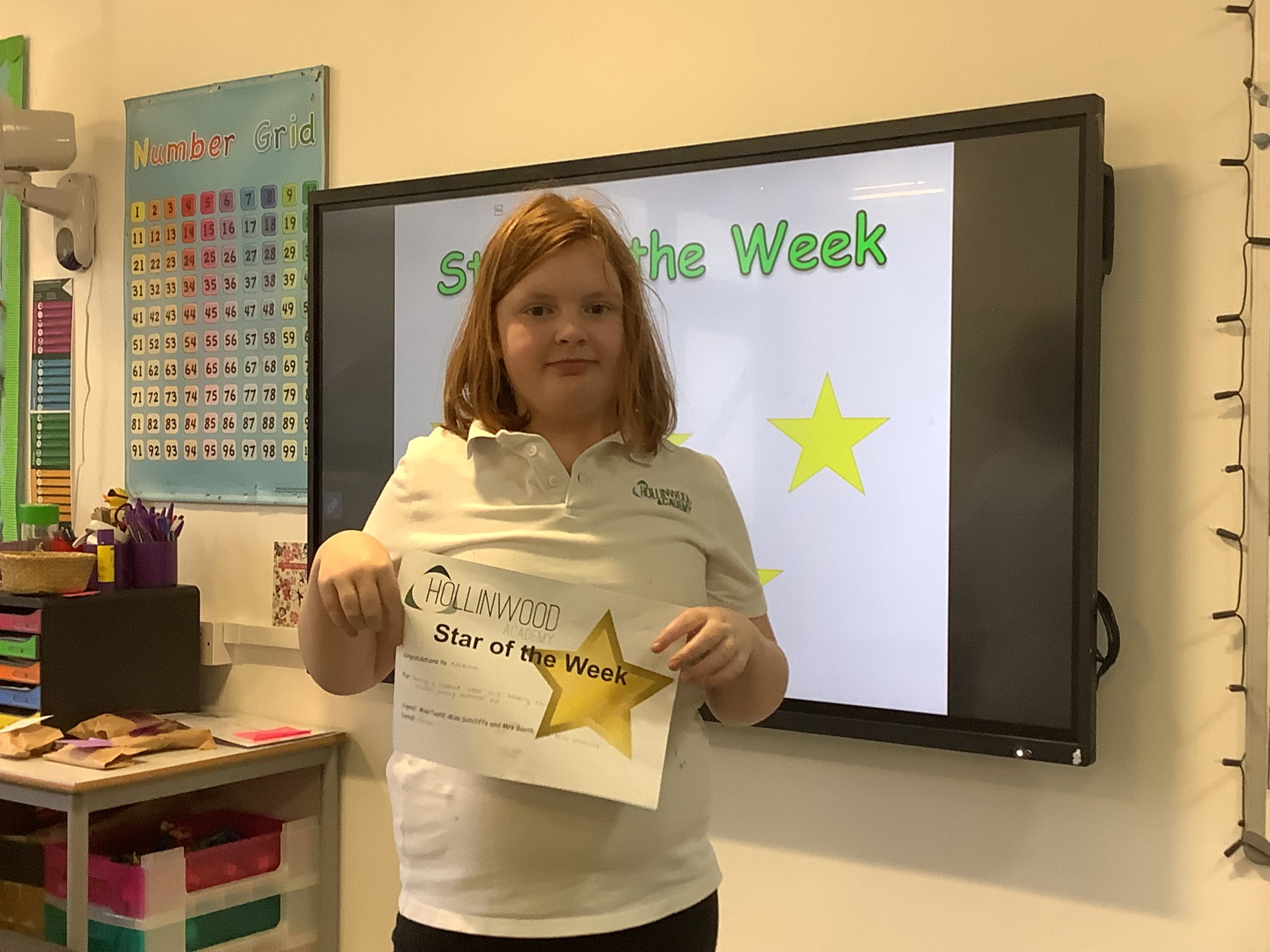 Mrs Davies' STAR of the week is Shayan for using a wider range of vocabulary on TD snap. 
Mrs Davies' HWA Creative STAR is Ijaaz. 
Mrs Gittins' STAR of the week is Alex. 
Mrs Gittins' HWA Creative STAR is Nabiha. 
Miss Parkinson's has nominated her whole class this week for creative star of the week for being amazing during our choral speaking performance at Oldham coliseum. 
Mrs Matthew's STAR of the week is Harrison for always trying his best in everything he does. 
Mrs Matthew's HWA Creative STAR is Marcus for his creative book review. 
Well done to our secondary Hollinwood Academy STARs this week: 
Prezidente for mature attitude and excellent participation in both EHCP lesson and Spanish. 
Katie and Aiden be stars of the week for comes this week for amazing work while their teachers were away.  
Tyler Loftus-Pollitt – for shining through every lesson and especially for creating the lovely poster on the solar system.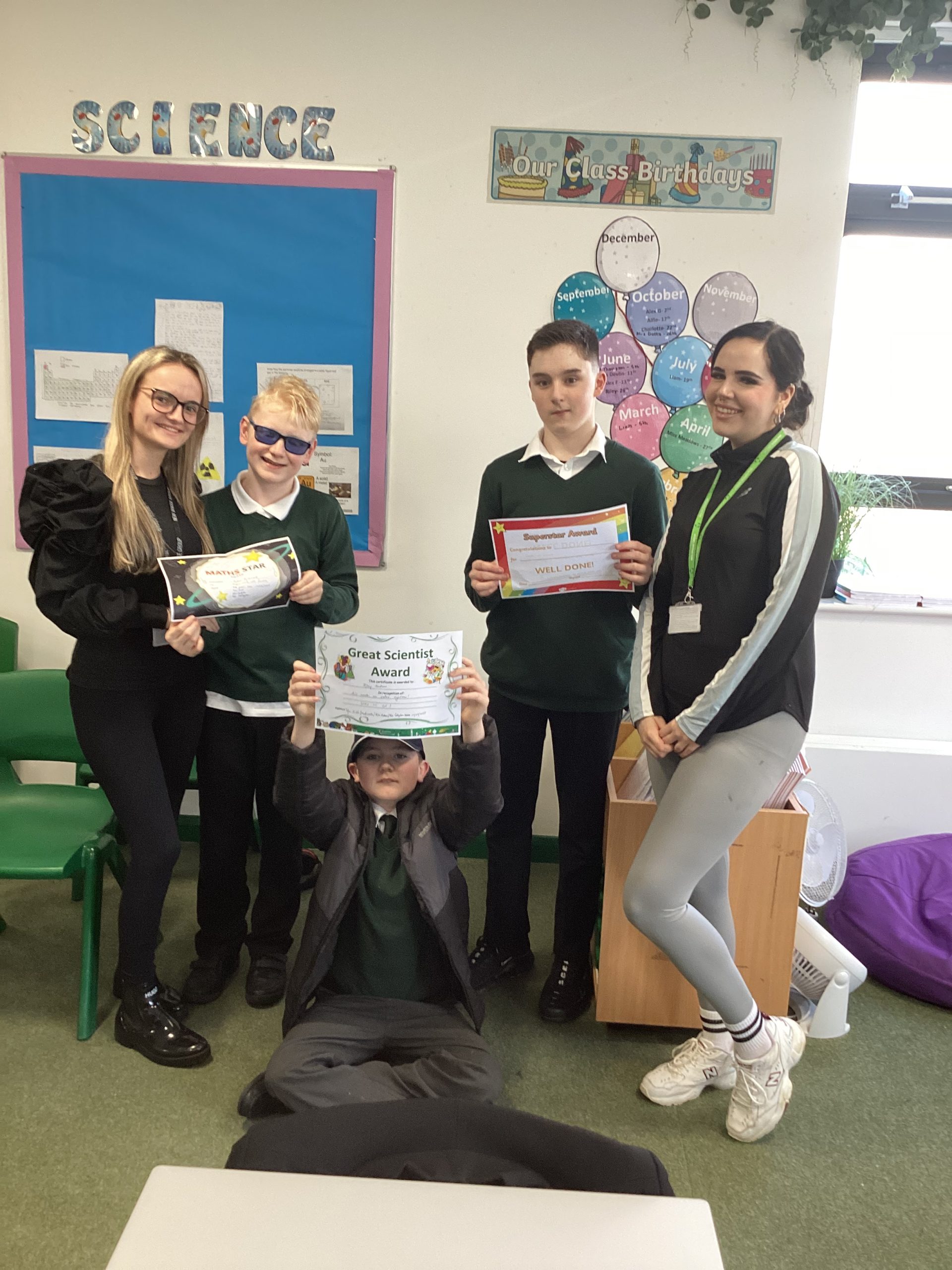 I hope you have a lovely weekend. 
Mrs Needham