Blog 10.03.2023
This week, we held our school council meetings and they are always a pleasure to attend. This year, the school council will be supporting Red Nose Day on Friday 17th March. To help raise awareness and support the fundraising day, the student council will be arranging a cake sale. Your child may bring a small amount of money if you wish.
On Wednesday, Miss Parkinson and Miss Matthew's year 6 children took part in the annual Coral Speaking event where primary schools from across the borough are invited to attend the competition at the Oldham Coliseum. Each and every one of our year 6 should be incredibly proud of themselves, as are we. To stand up in front of an audience is not easy, yet our children embraced this with confidence and maturity. AMAZING!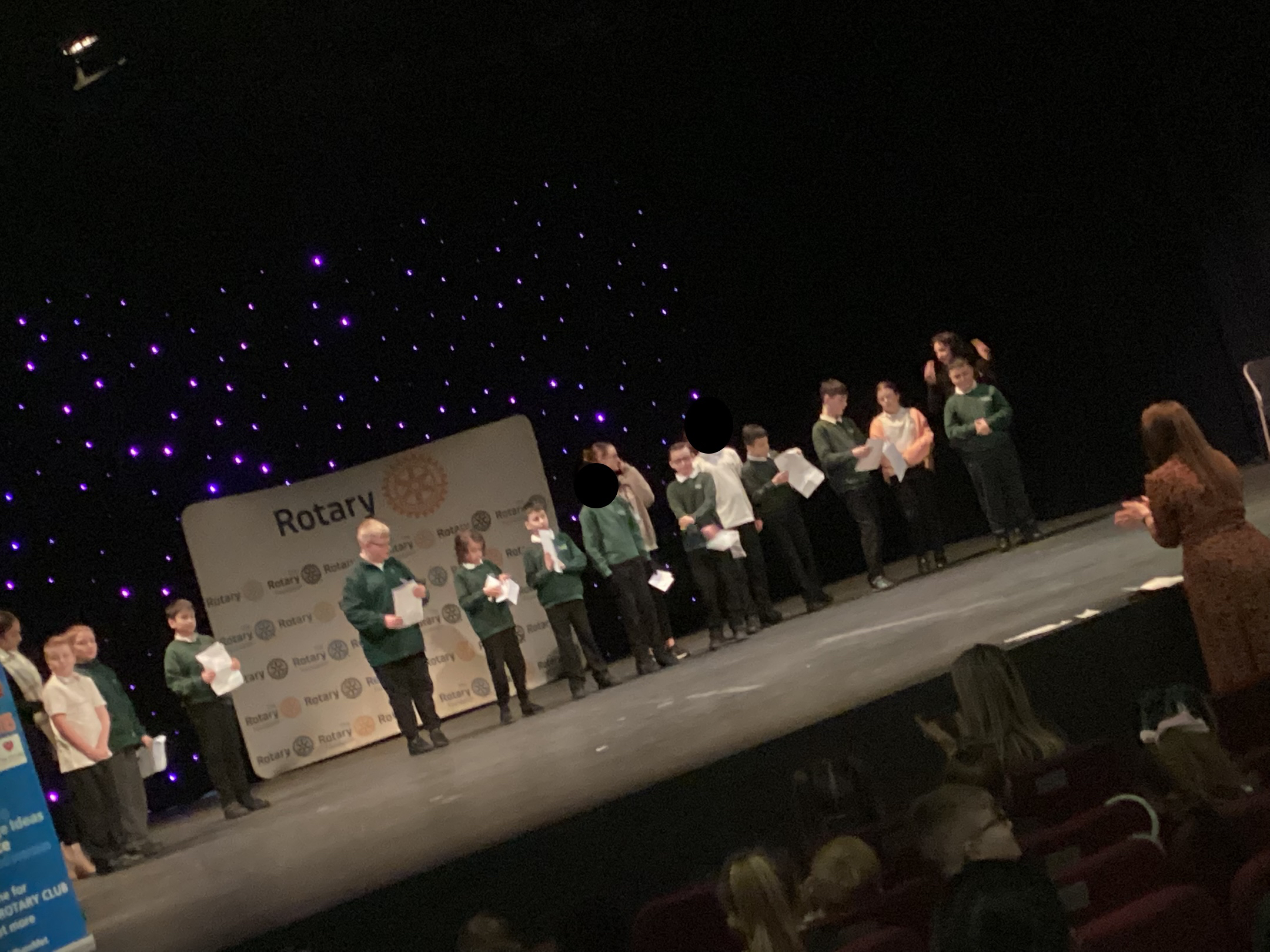 Let's see what some of the classes have been doing starting with Miss Prescott's class…
"Over these past two half terms we have had some interesting and exciting lessons. We have learned all about Stop motion animation, why oceans are important, installation art AND much more, we can't wait to tell you all about it.
During Outdoor Education the children have been following directional instructions and taking turns at being group leader. The children have progressed to working in pairs and listening to verbal instructions to find orienteering posts within Chadderton Hall Park.
Last half term in ICT we had been looking at Stop motion animations. The children planned their own story board based in space! The children came up with lots of different ideas based on what was going to happen in their animation. With adult support, they made their own playdough from scratch adding glitter, googly eyes and colour. These were then used as Aliens in their animations – there were some very funny looking aliens! This term we have been exploring Micro:bit and the children are currently planning and programming their own Micro:bit animation. The teachers are very excited to see what they come up with.
In Science we have been looking at Forces, this meant there were LOTS of experiments happening. The children tested how quickly an object would fall to the floor with a parachute and we made our own boats using card, foil and paper to see which ones would float. We also made shapes out of playdough and dropped them into water to see which shapes moved the best and the favourite experiment the children took part in was finding objects in the classroom to decide whether they would sink or float – there were a LOT of wet objects in the classroom that day!
Miss Boothroyd, Miss Syeda and the children all got very messy during the art lessons. Last term we were focussing on Installation art. There were paint balloons, lots of splatting AND lots of squeezing paint bottles to create our own installation art as a class. It got VERY messy! The children then made their own personal installation art – obviously on a smaller scale! They planned their designs and then made them, there were some amazing creations! During art this term we have been looking at building and architecture, I think we may have some mini architects on our hands as they have all produced some amazing architectural designs.
During PSHRE we have been looking at the purpose of failure, the children played lots of different games where they both lost and won. As a class we discussed how we all felt when we lost a game and then spoke about strategies we could use to help with our emotions when this happens.
The children and teachers also celebrated Children's mental health week, the children took part in lots of different activities. We made our own origami fortune tellers and our final project was making our own positivity tree, both staff and children painted each other's hands and printed them, we even persuaded Mrs Millard to have her hand painted. The children then wrote some positive quotes down to stick on our tree – this now takes pride of place on the wall in the classroom.
Both staff and the children are super excited for another term of learning!"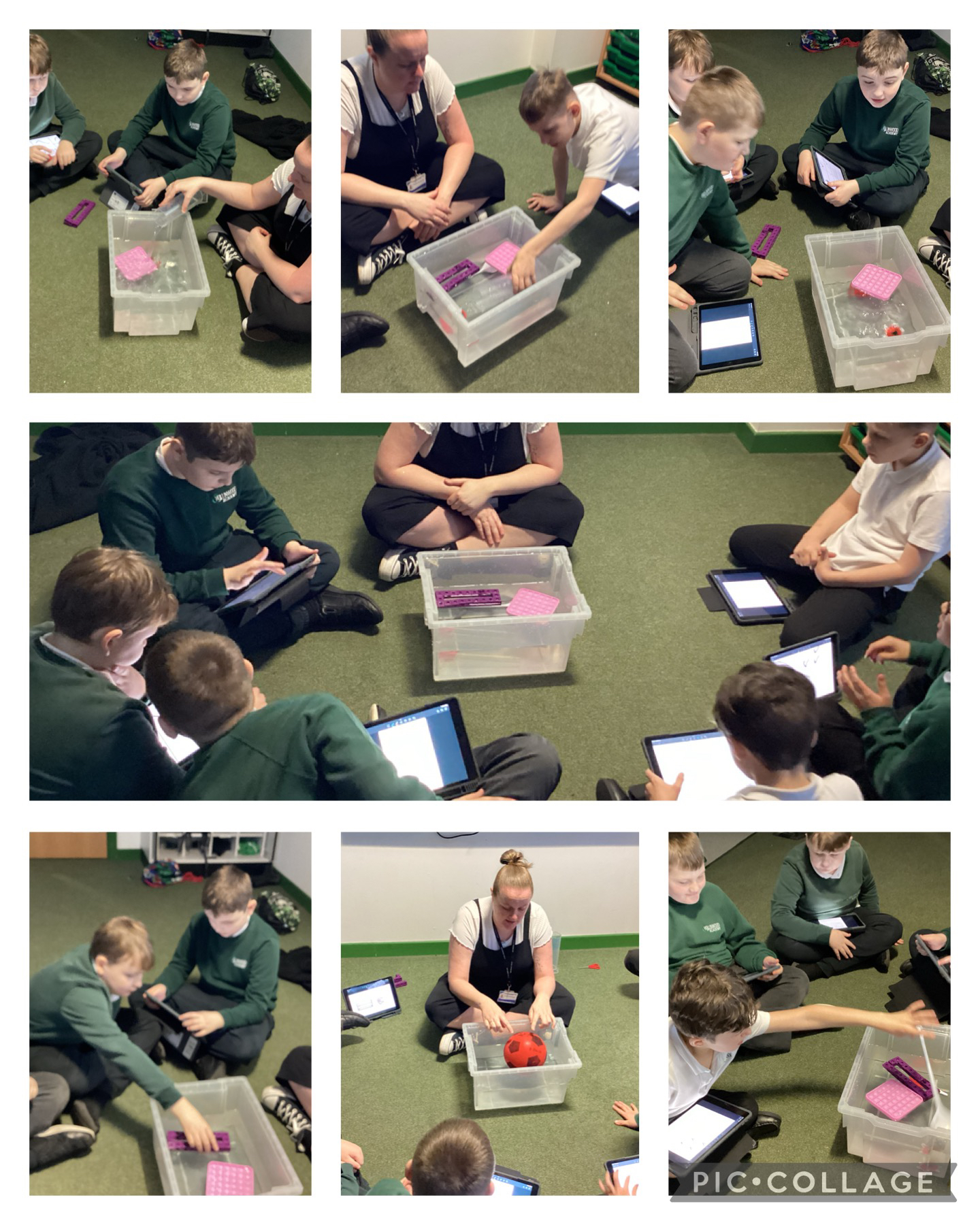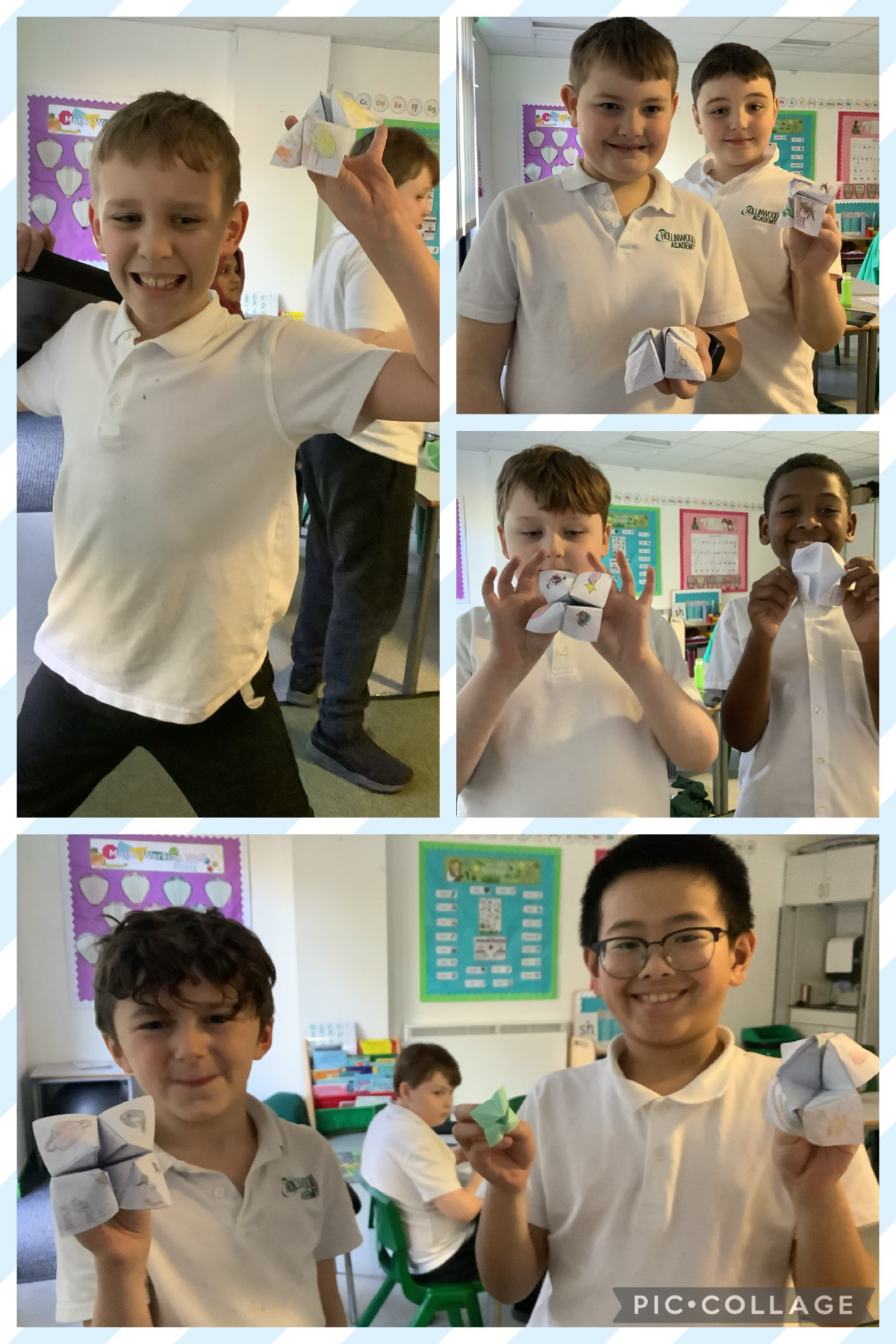 Now to Mrs Datta's form…
"It's been another busy week for 9SUA who have been working hard as always!
In English, the class have been learning about Dystopian Literature which has sparked many of their interests. We have focussed on guided reading during form and intervention times which has been great following on from World Book Day last week.
In Maths the children have been practicing common denominators and adding and subtracting improper fractions.
To celebrate Mars day which was on the 7th March, the class have been getting creative whilst learning about the solar system in Science.
The class have been practicing orienteering and map reading around Tandle Hill for Outdoor Education. In PE, the students have been having lots of fun playing cricket whilst practicing their batting and bowling. In Art, the class have been focussed on completing their landscape drawings as well as printing their designs onto fabric. Their work is fantastic!
As always, we are so proud of everyone in 9SUA. Keep being amazing!"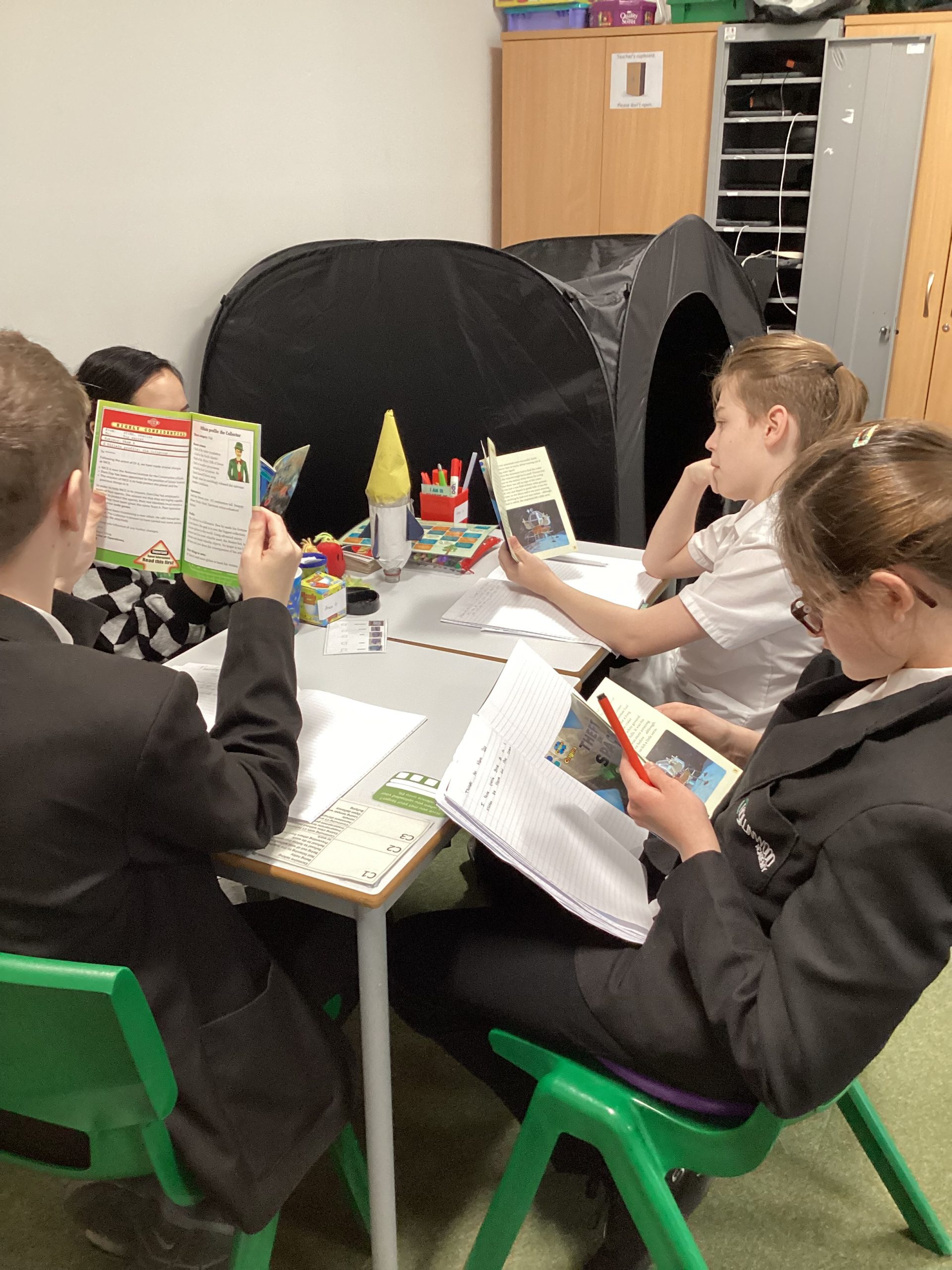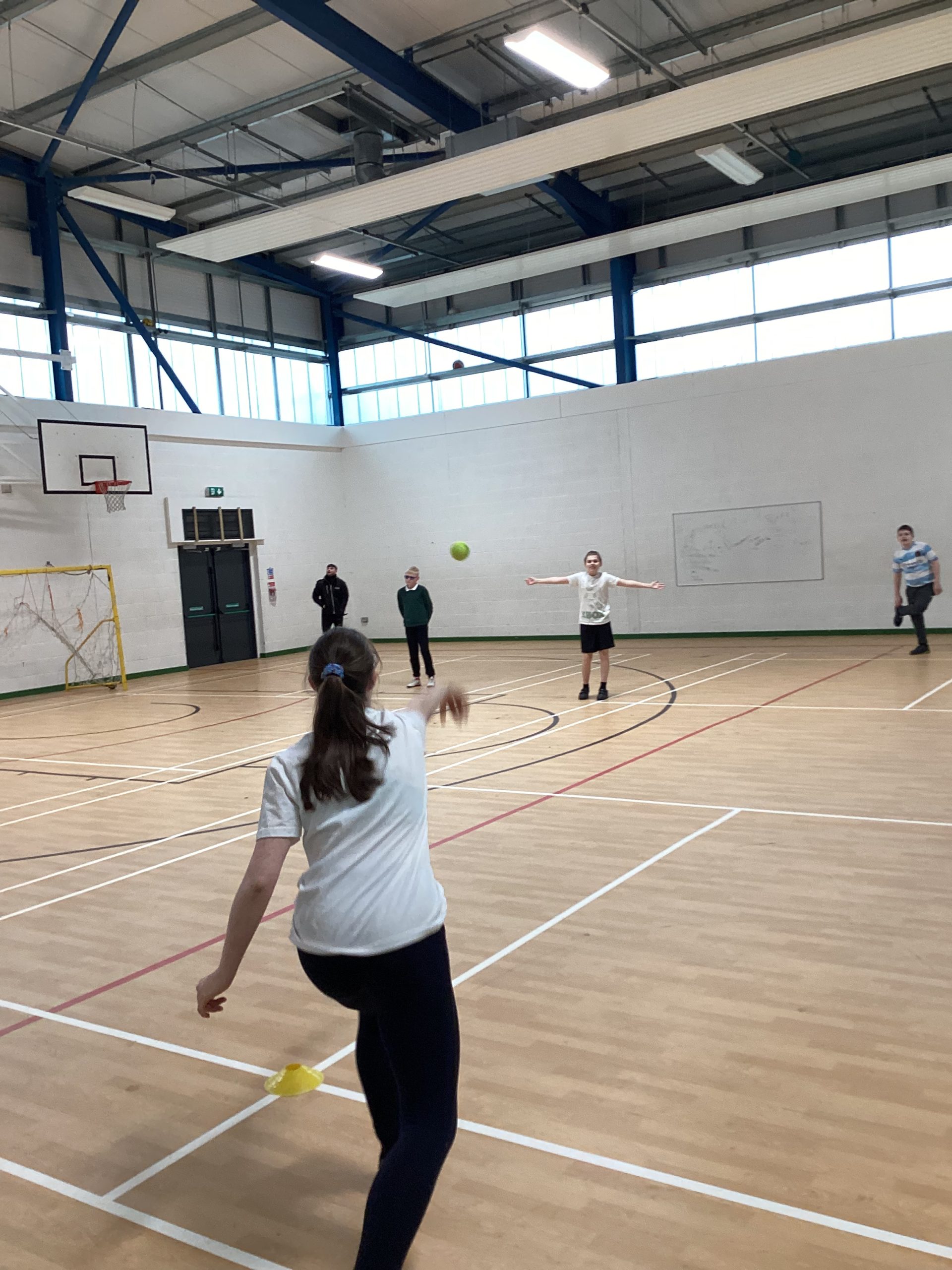 As we have experienced today, the Met Office has predicted snow and freezing temperatures over the coming days. We have procedures that we follow in the event of closure before the start of the school day and closure during the course of the school day. During these times it can be very difficult to contact school as our telephones are used extensively by the administration staff to call parents and inform them of the impending closure. There are, however, a number of ways you can keep updated with regards to school closure:
· An email will be shared via Arbor
· We ask the following radio stations to announce any closures: Hits Radio and Revolution Radio
· The main pages of all our websites are updated on a regular basis, usually before 7am in the morning or during the day as events unfold
· Our Facebook and Twitter pages are updated on a regular basis, you can follow us @newbridgegroup · The local authority website lists any school closures: www.oldham.gov.uk 
Please be assured that Hollinwood Academy will remain open unless there is a risk assessment that proves that the safety and wellbeing of the young people and staff could be compromised. Due to this, it is extremely helpful if you could ensure we have your up-to-date contact details and we would be grateful if you could inform the school immediately of any changes.
I hope you have a lovely weekend. I will be busy packing for the Disney residential and making sure my youngest daughter has not put herself in my suitcase – she is not happy that I am going to Disney and she is not. I know our students and staff are very, very excited.
Mrs Millard