Blog 20.01.2023
There has been a real buzz around Hollinwood Academy this week, especially at secondary as I keep hearing the word 'DISNEY'!!
We have some very excited year 8, 9 and 10 students that are looking forward to the Disney residential. I have a number of meetings next week to look at student numbers and rooms.
As we are going on the residential with Springbook Academy students, we have been allocated a number of rooms for the MAT. We have had a lot of questions and enquires from both students and families and we have tried to reply the best we can with the information we currently have and I hope to share more information over the next few weeks.
On Monday morning, some of our year 11 students, who study photography as part of their iMedia course, went on a 'walk and shoot' trip around Oldham town centre this. The project brief was to capture photographs of buildings that are either historical, modern or derelict, and Oldham proved to be a blend of all three. The students really got into the shoot, despite a sudden snow blizzard hitting us during the walk!
The snow didn't dampen spirits too much and the students caught some fantastic photos. The composition rues they were using included symmetry, unusual angles and leading lines. Here is a small selection of their photos, all taken on a DSLR camera and have not been edited afterwards.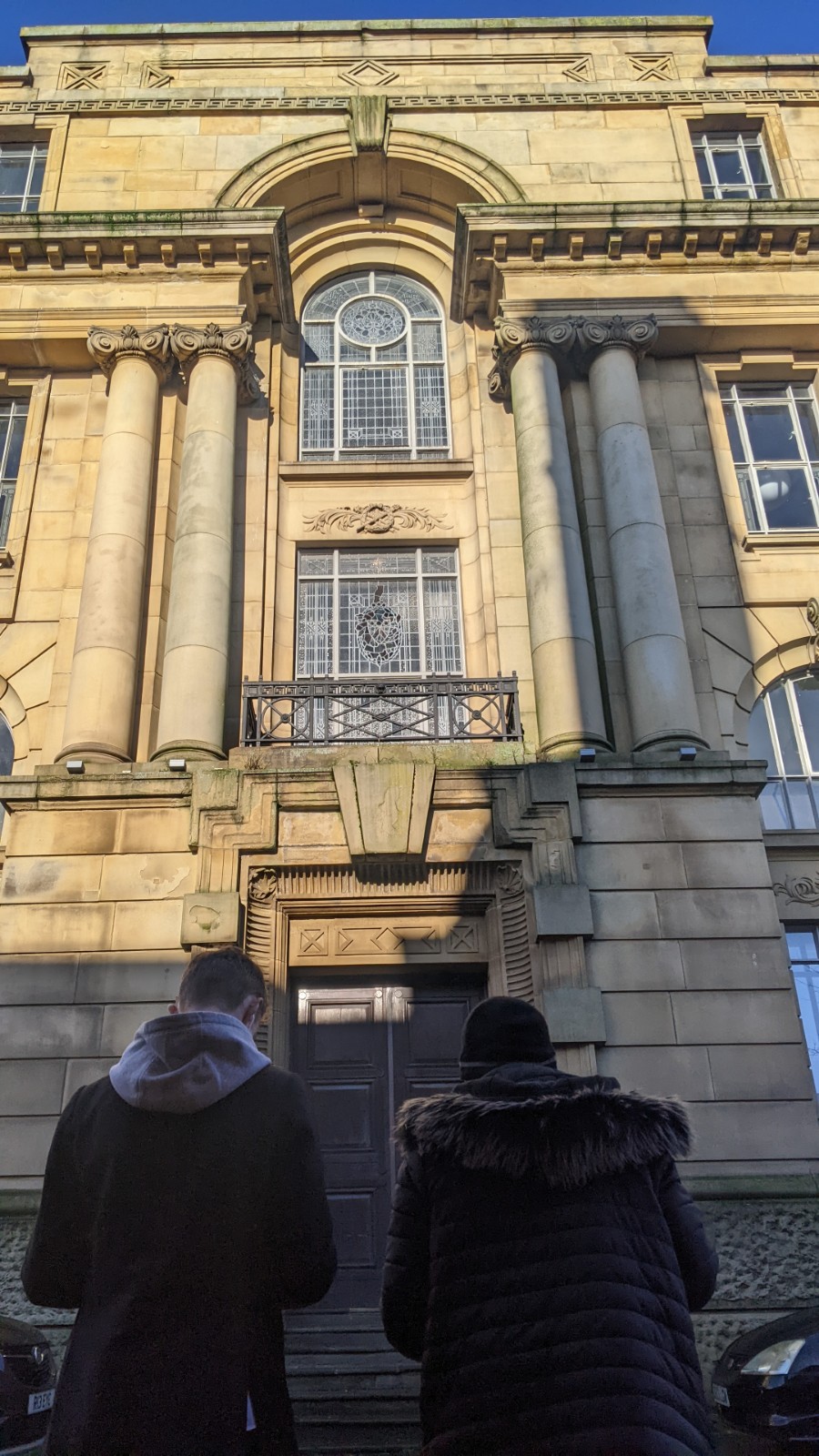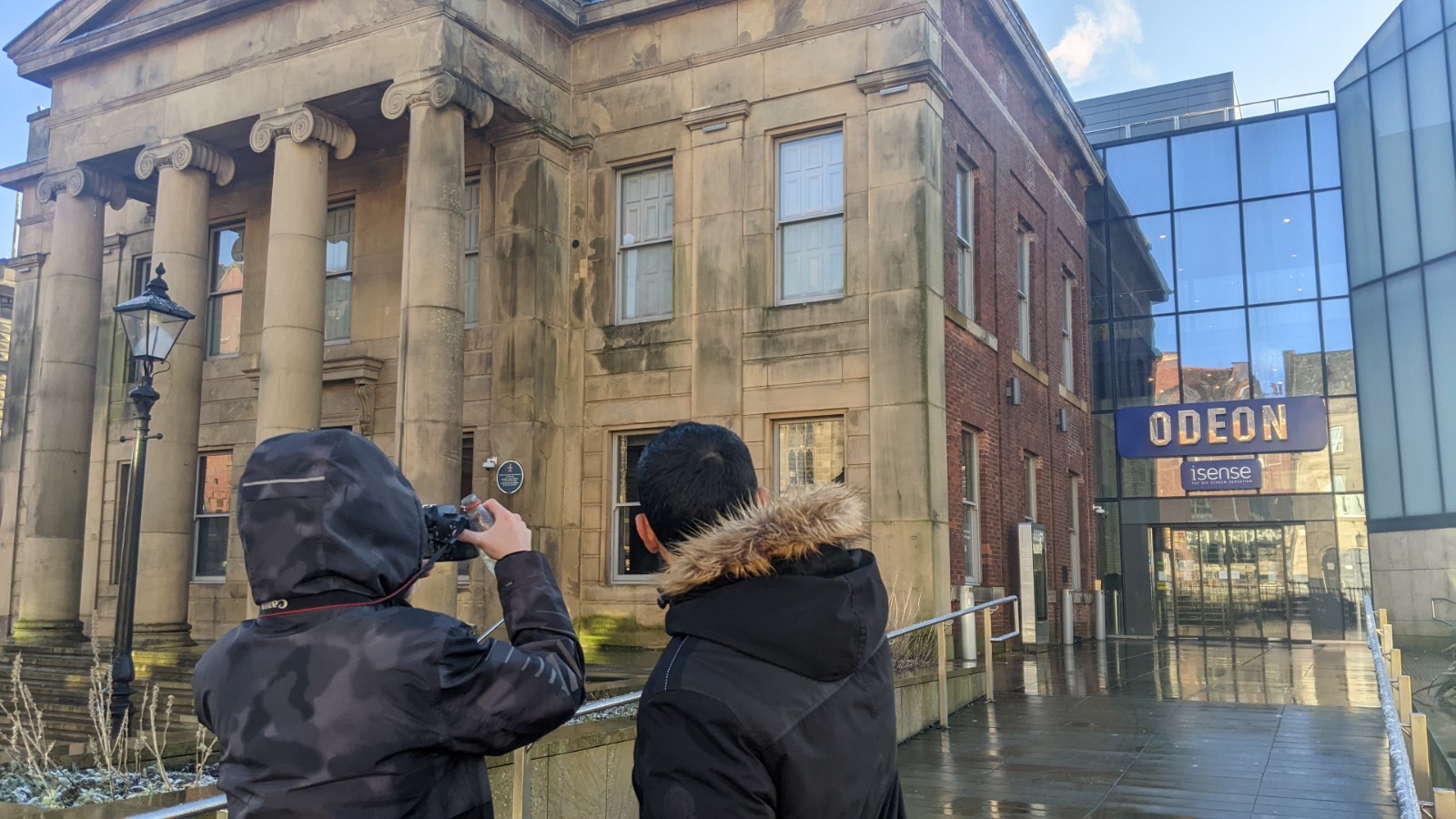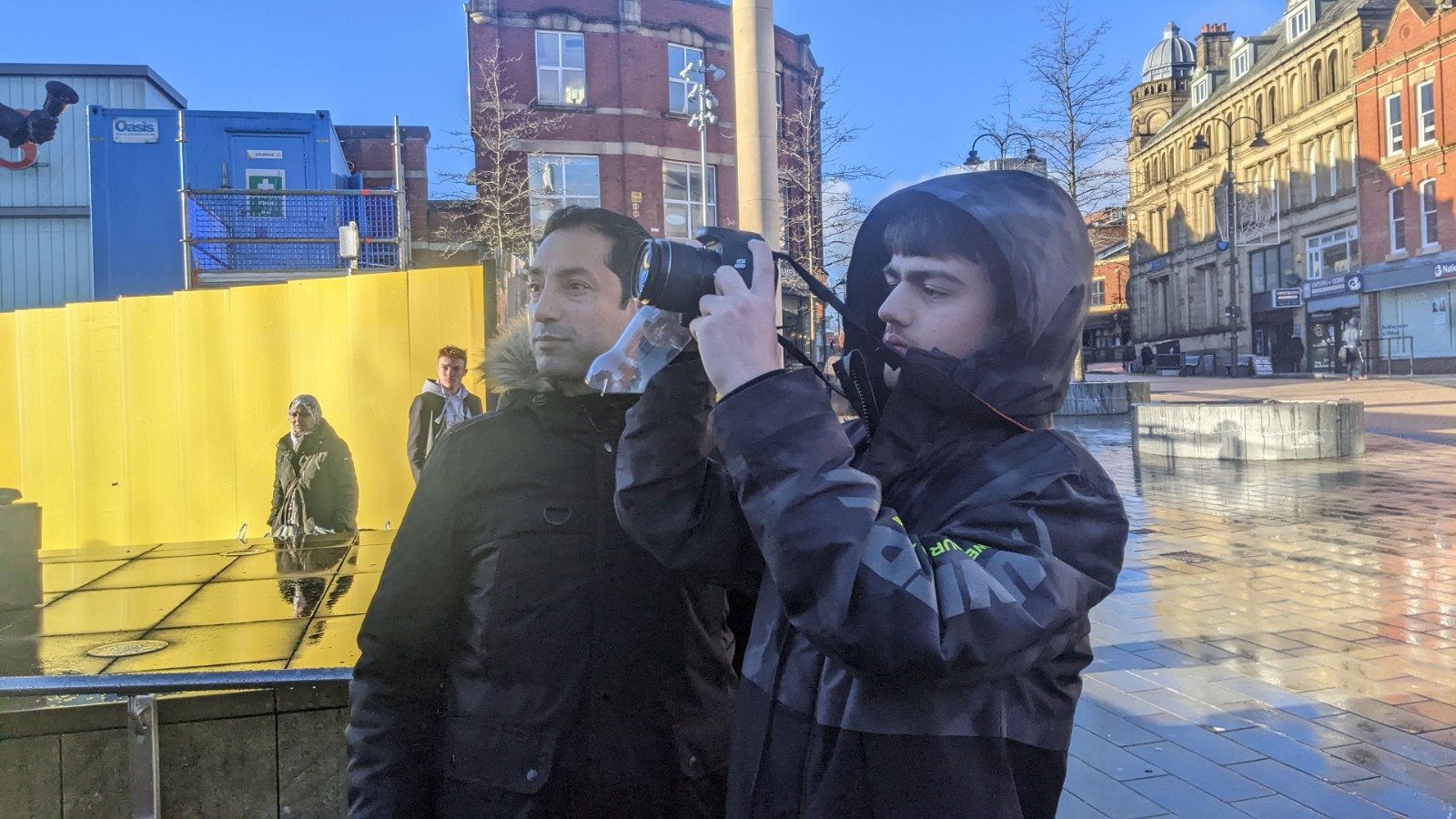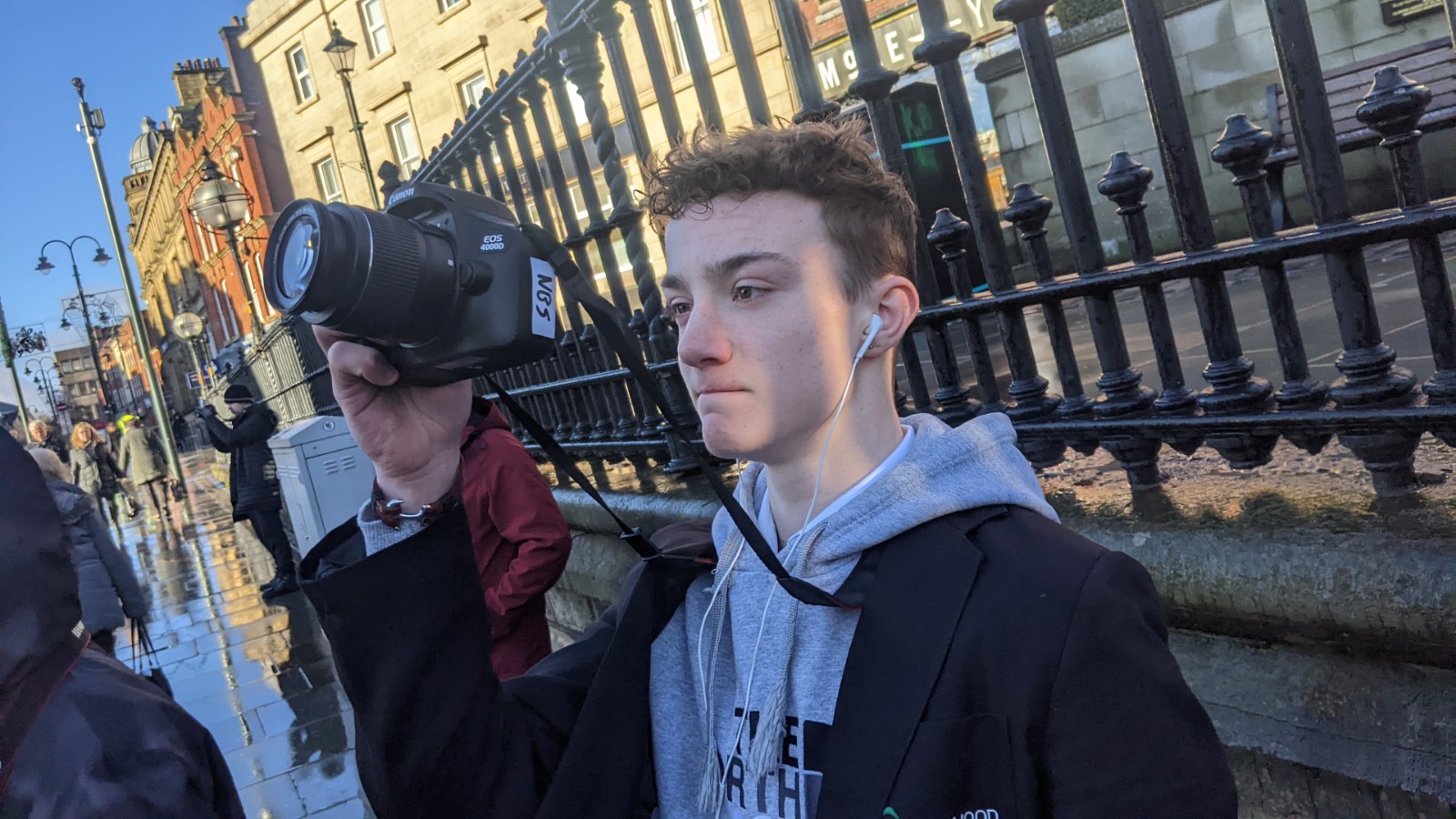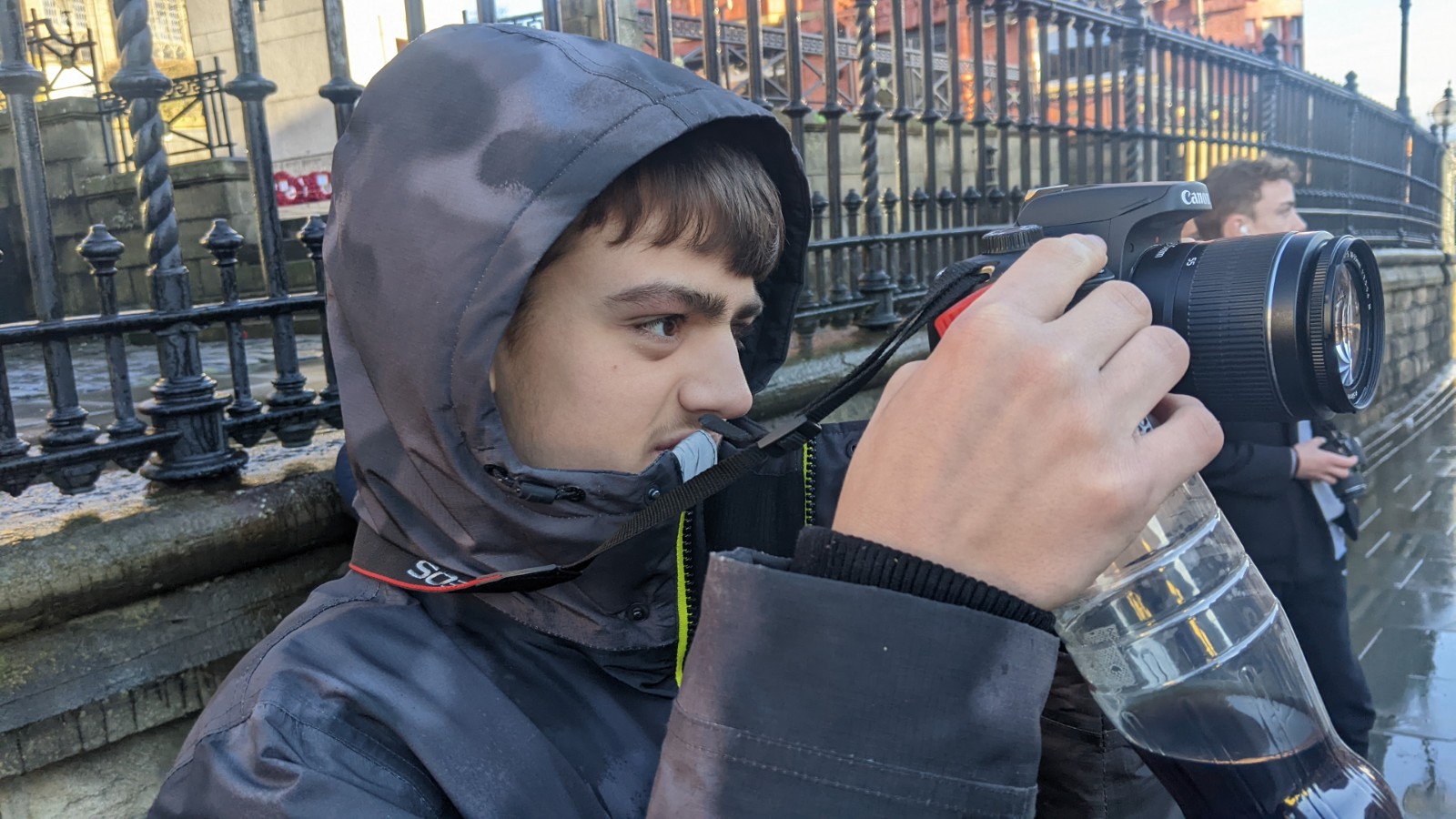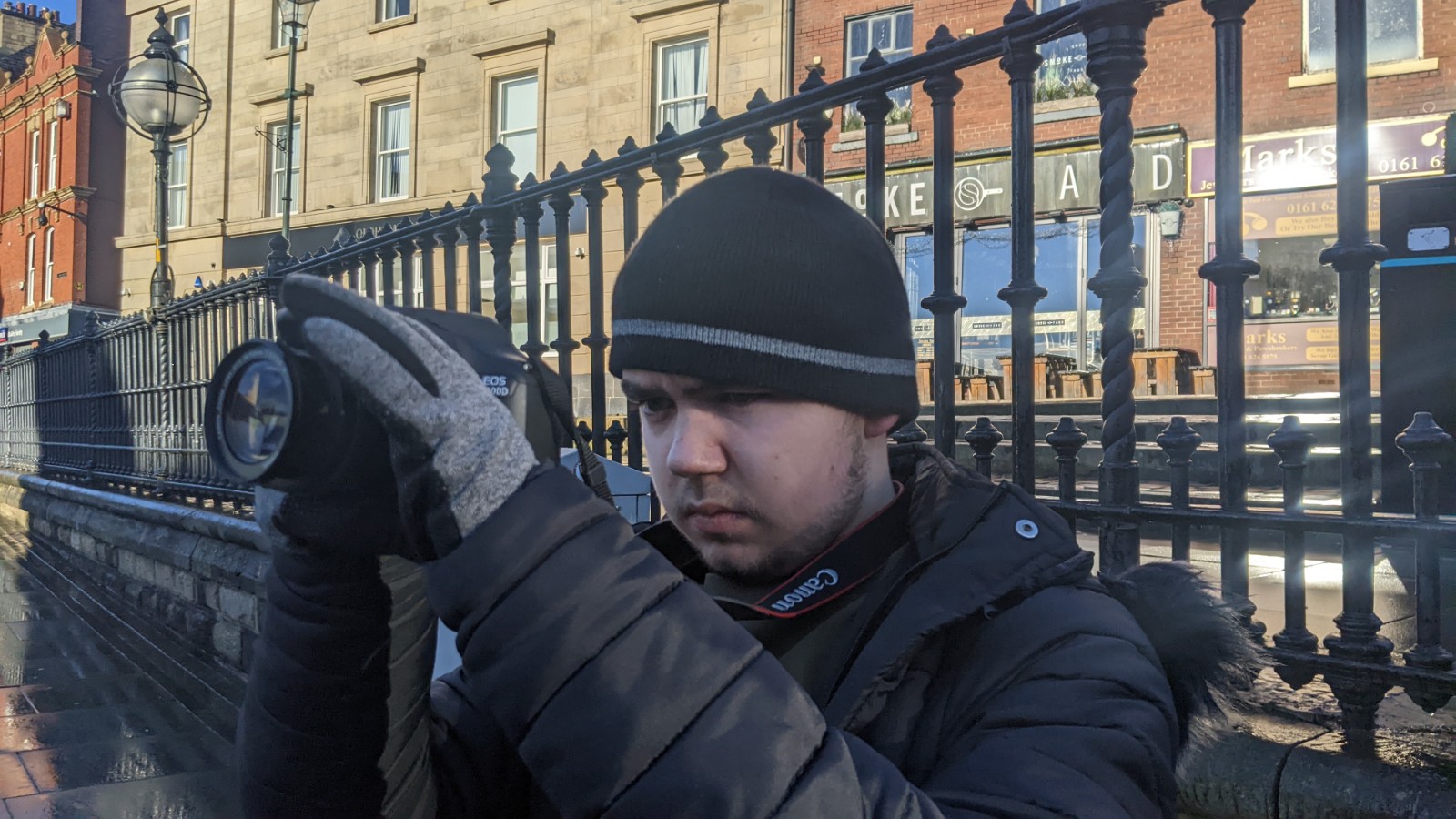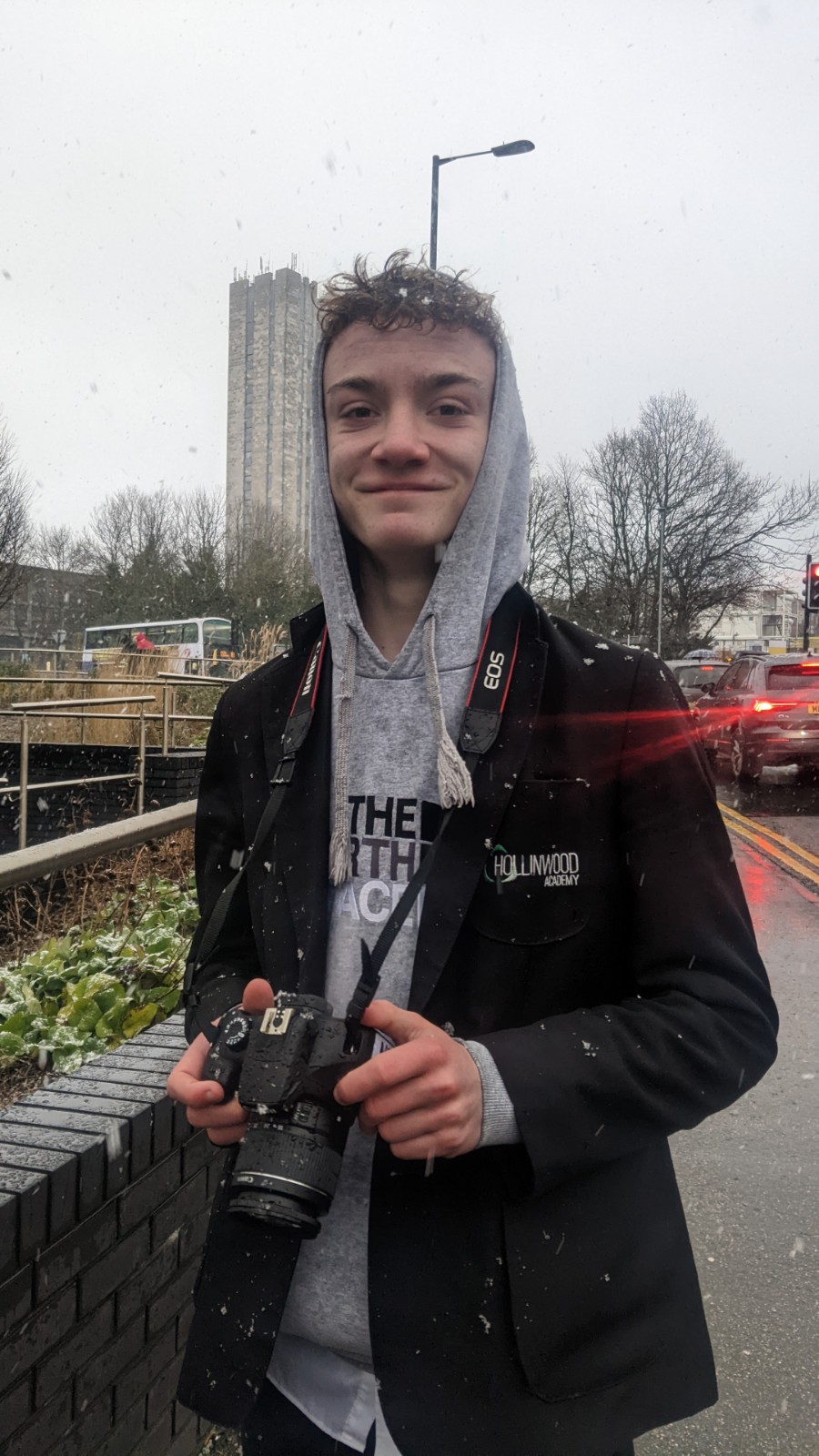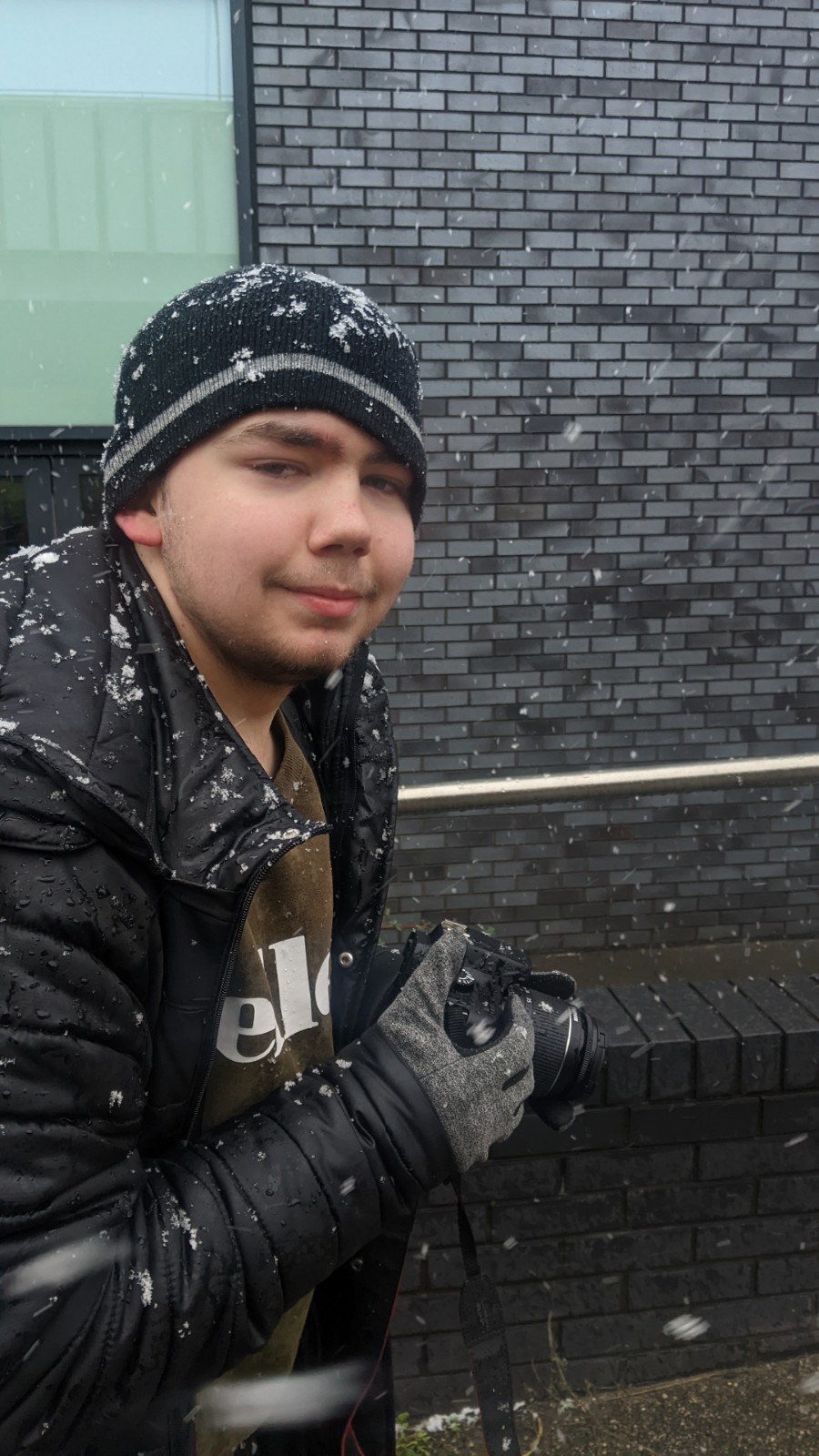 On Wednesday this week, we have held a parent session for the Snap Core app and I know the families that attended found this really useful. If you need any more support with the Snap Core app please let us know and we will support as and where we can.
Let's see what some of the classes have been doing starting with Mrs Bennett's outdoor education classes…
"This week Mrs Bennett's primary classes went for a short walk around Daisy Nook Country Park to build up an appetite for a snack at the café. The children walked sensibly, with differentiated support along the towpath and crossed wooden bridges. They experienced walking over lots of different surfaces including sandstone, wooden, cobbled, grassed, muddy and frosty paths which felt and sounded different with each step the children made.
There were many opportunities to use counting skills and the children counted how many ducks were in the water, how many steps it took to reach the top of the hill and how many dogs were walking with their owners. Every class visited the Café, the children sat down at the table and waited for their turn to go to the counter to order a drink and a slice of toast. Once they had chosen their drink they sat down at the table and waited for their toast to be served. Communication was supported by using the snap core app to encourage sentence building and good manners. Mrs Bennett and all the teaching assistants who supported were super proud of all the children. Well done everyone."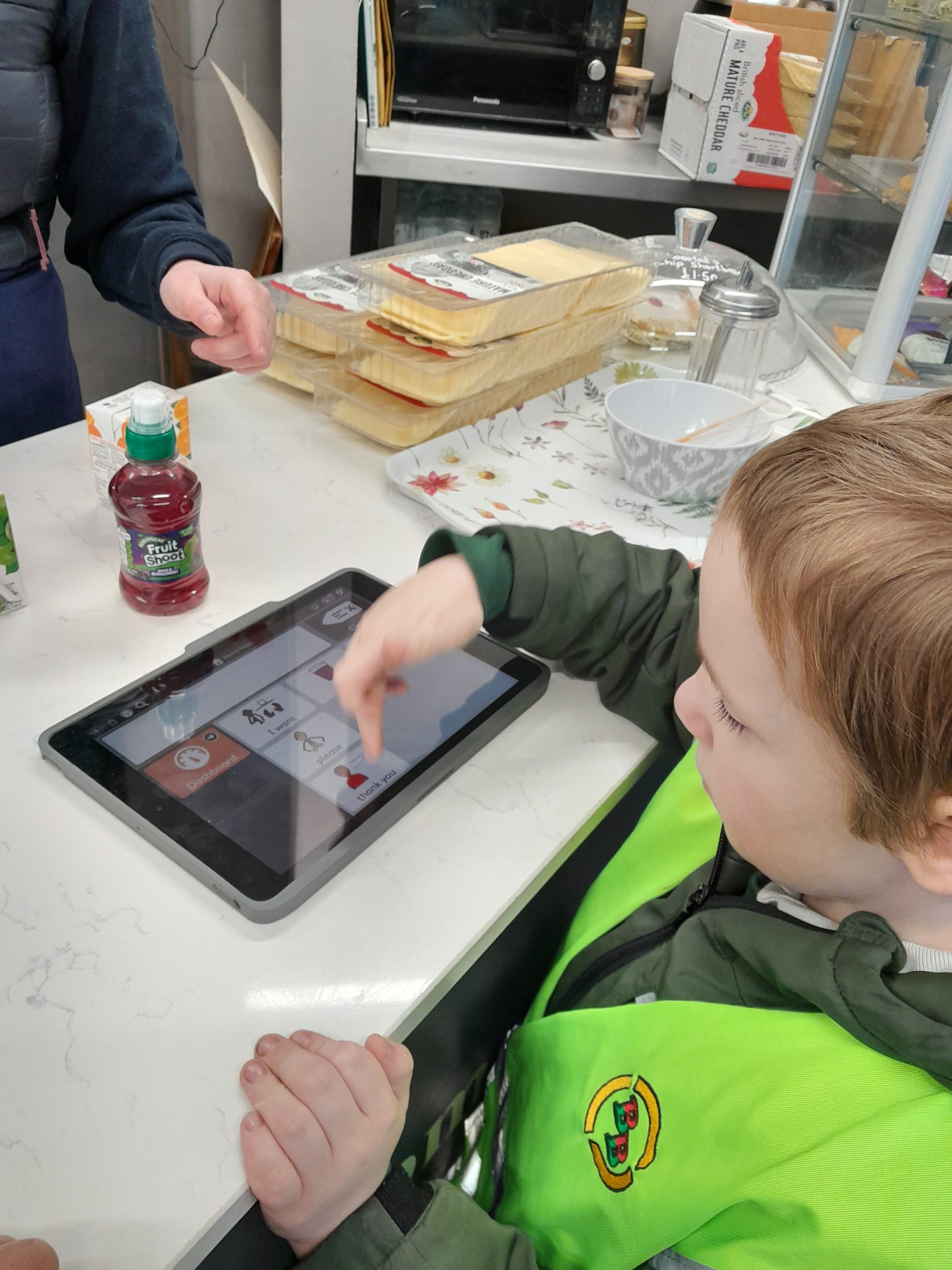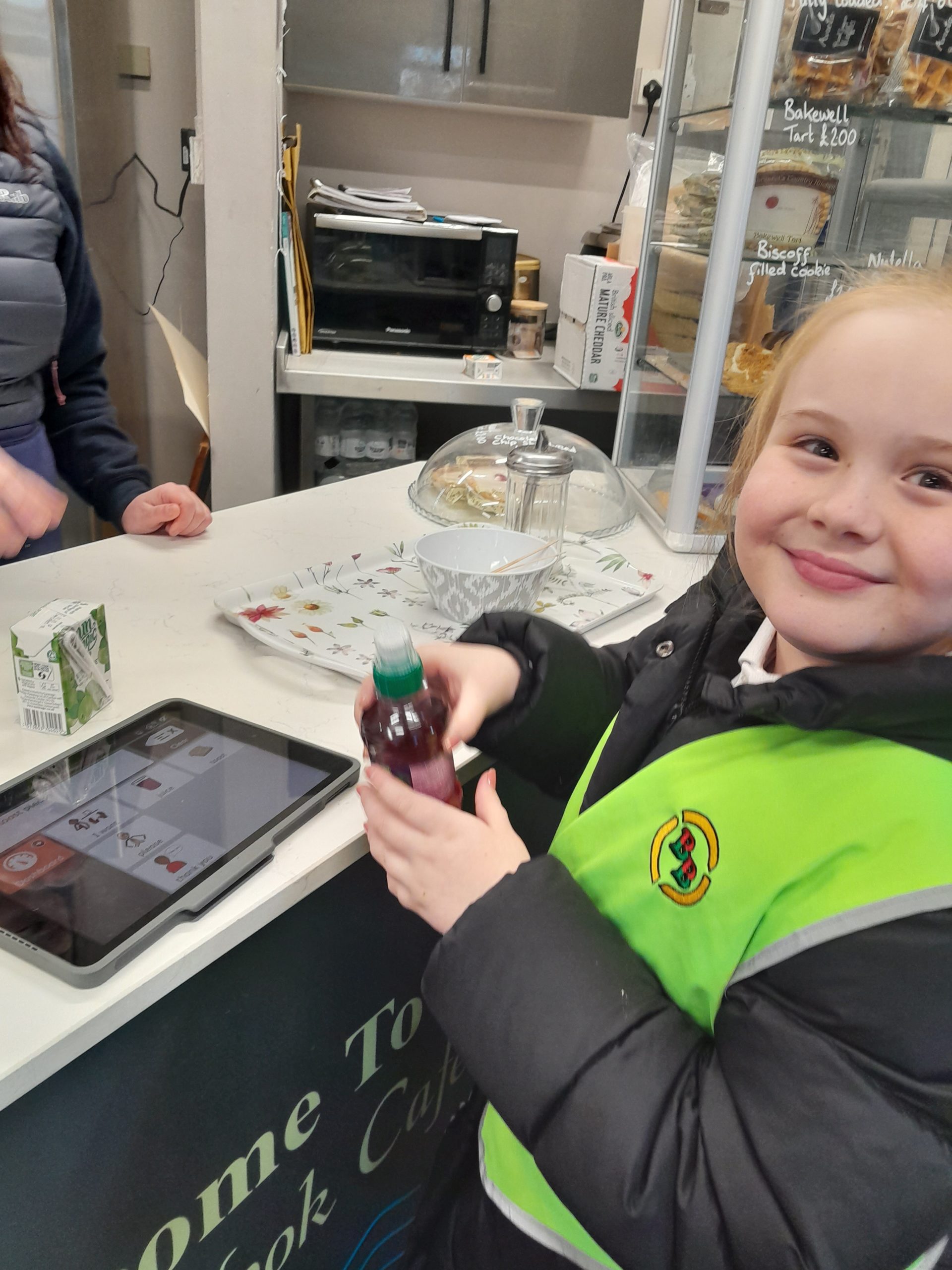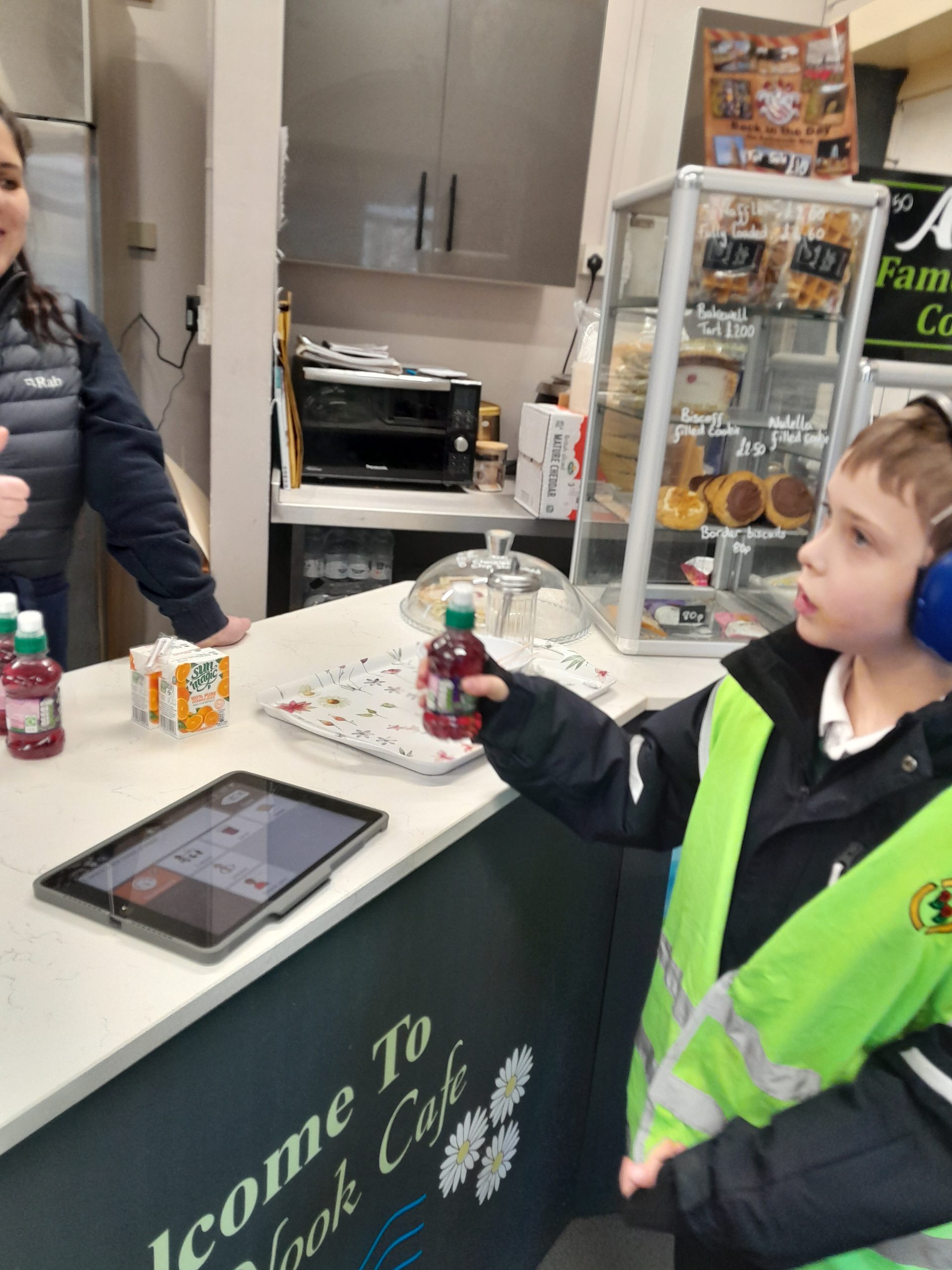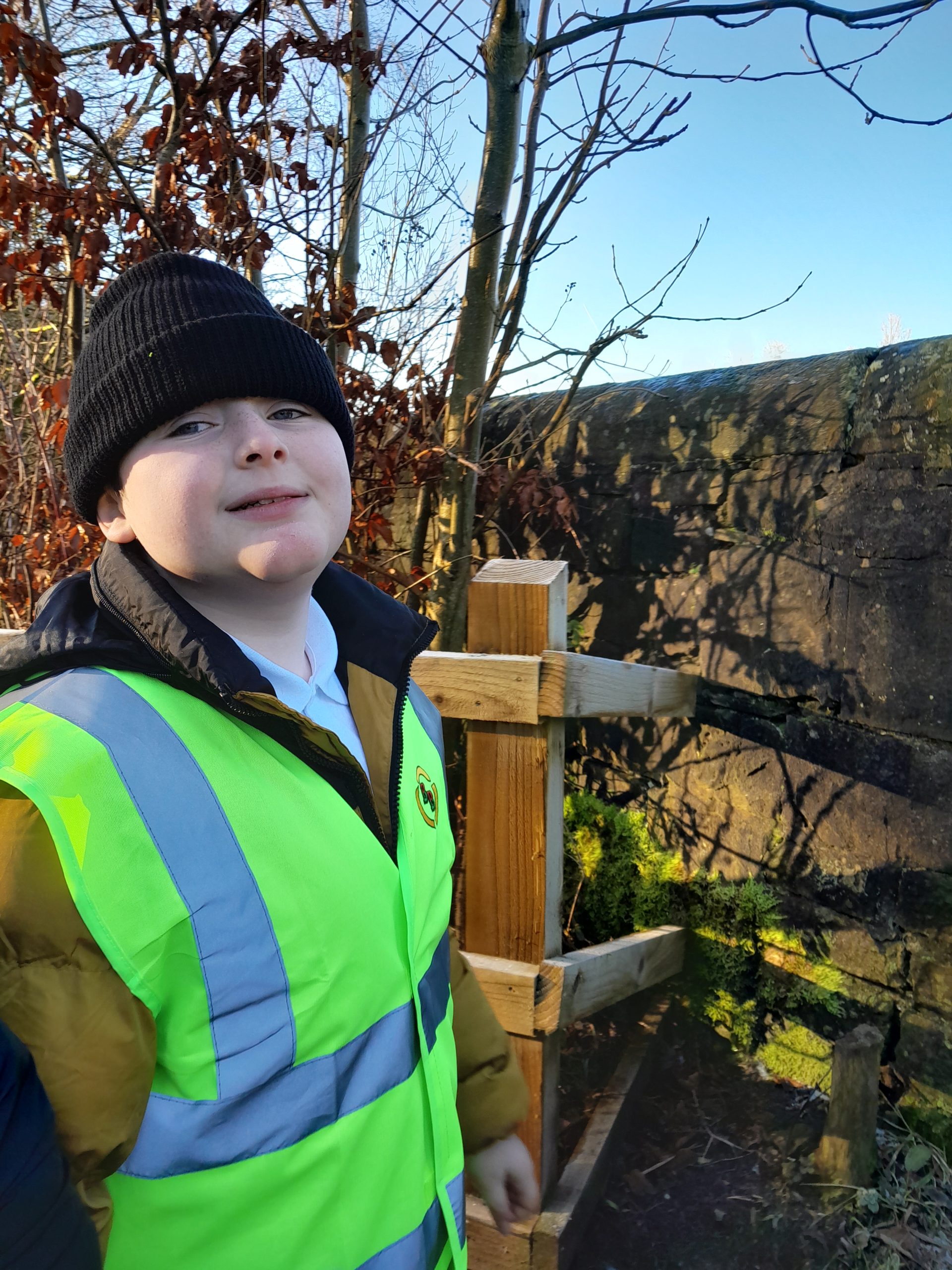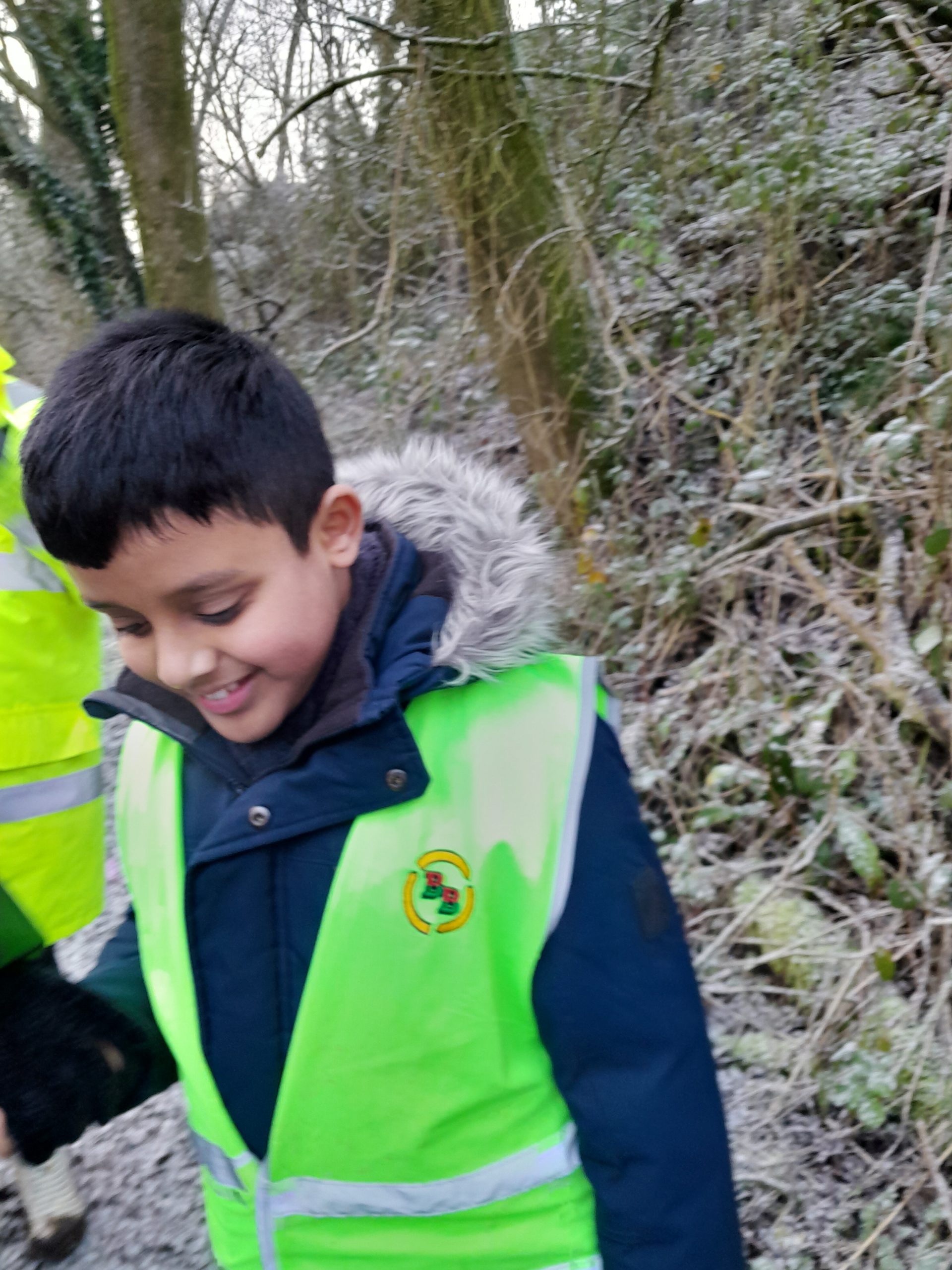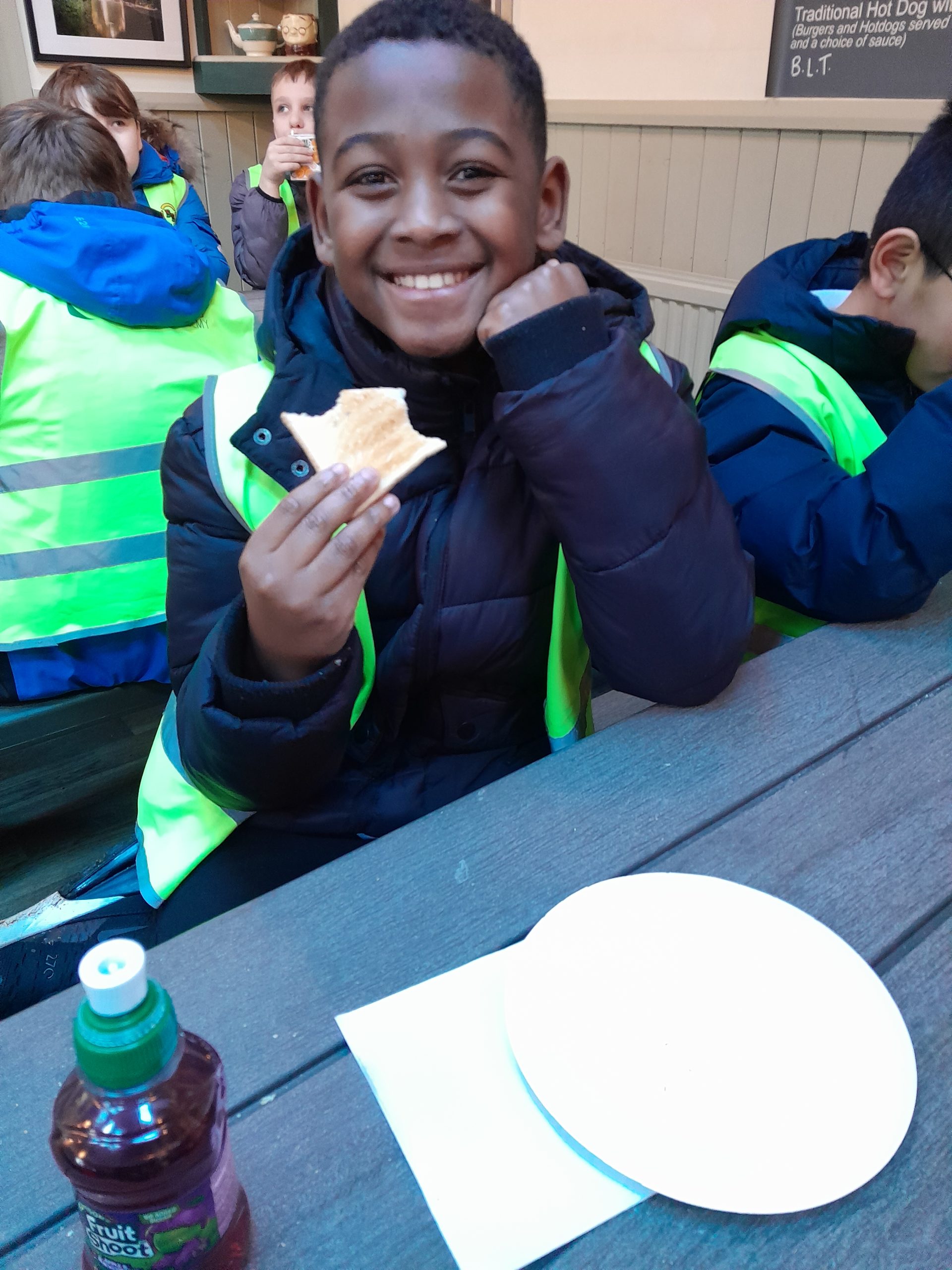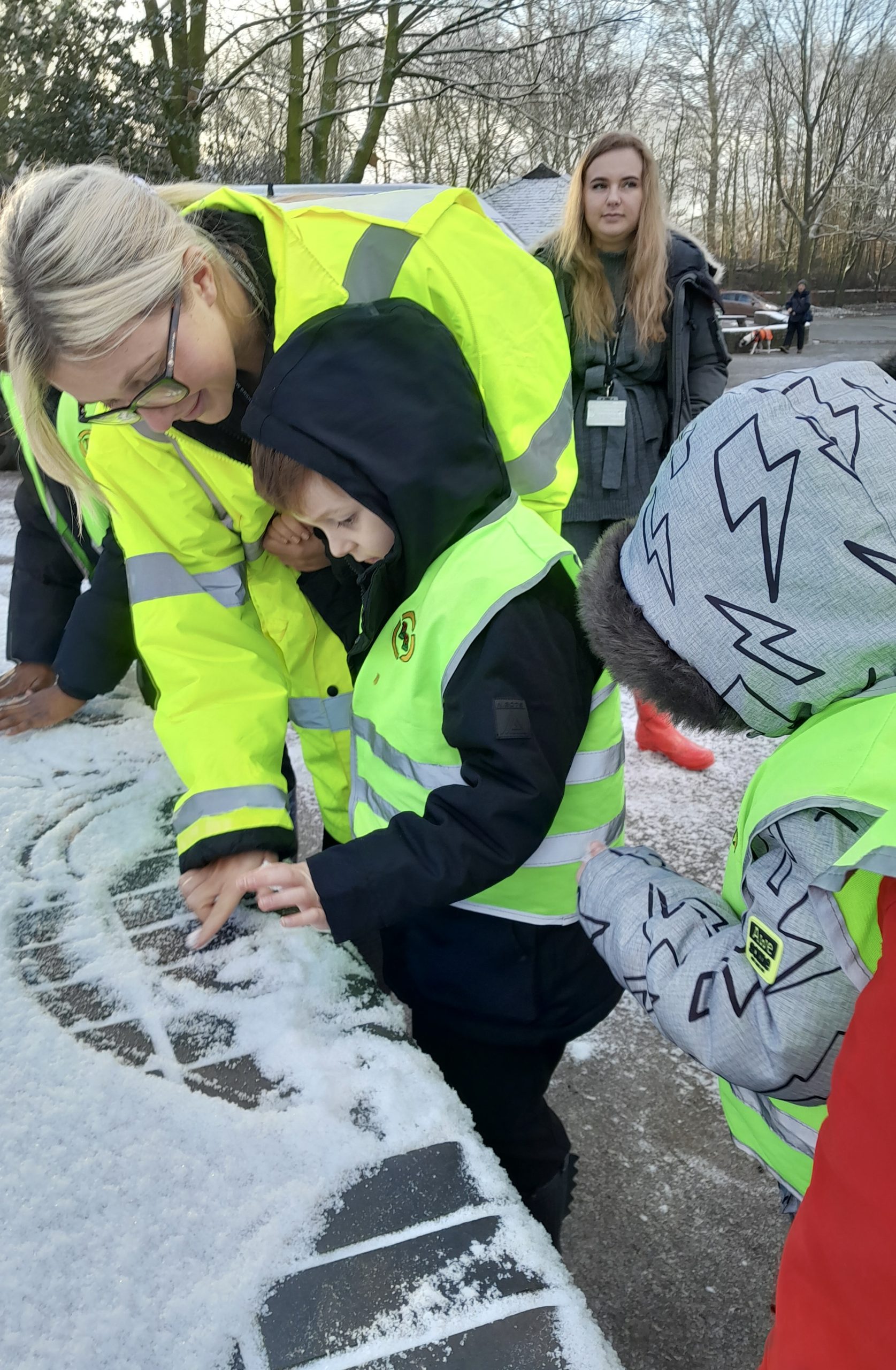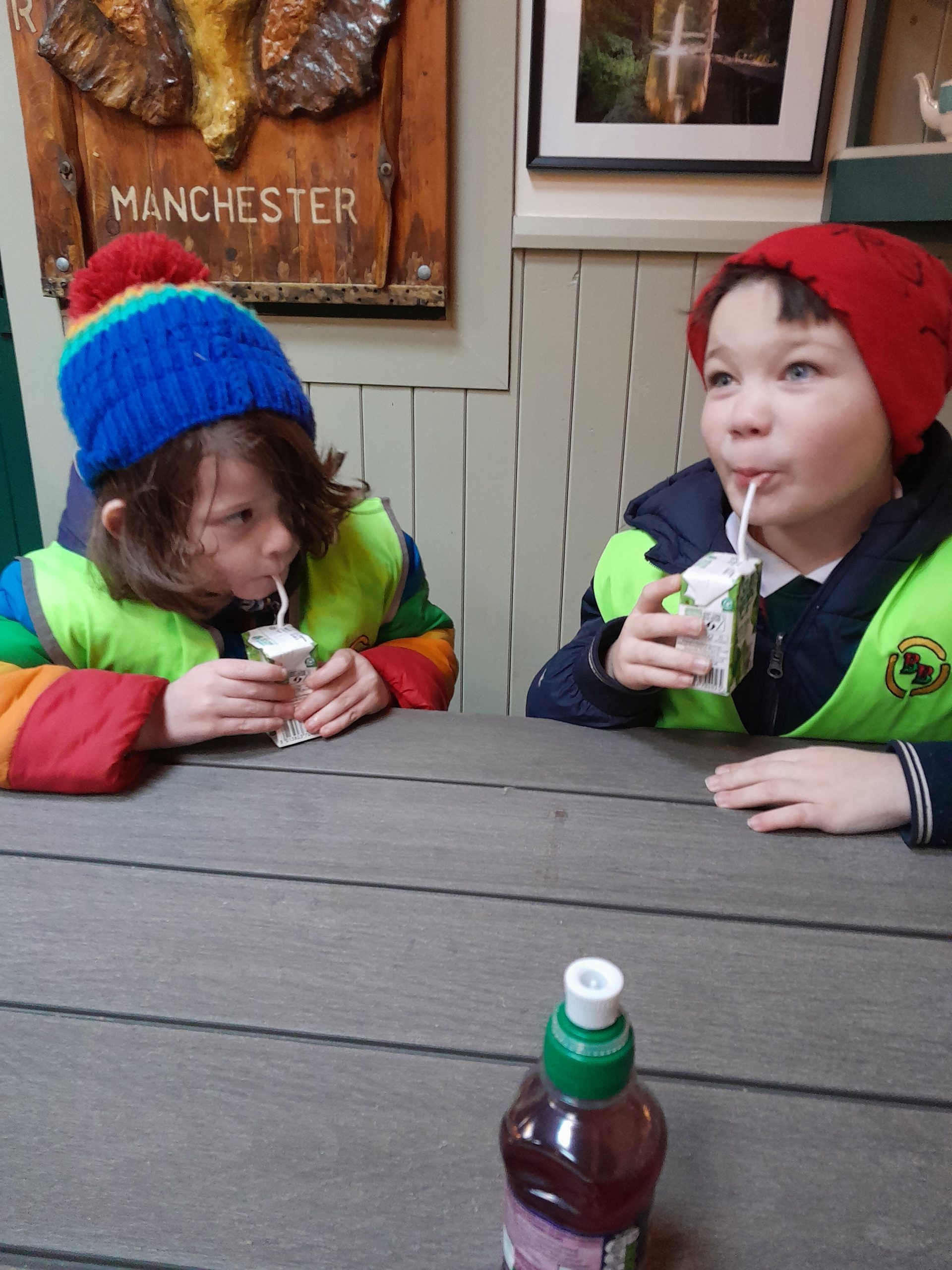 Now to Mrs Pott's form…
"In English we have been learning how to write an argument. We used the subject of the Berlin Wall to write arguments for and against bringing down the wall. The other English group have been reading the David Walliams book Gangsta Grannie.
In Maths we have be learning how to expand and factorise a single bracket and algebra.
In Art the class have been making sculptures out of paper on a black background trying to make it look like a unique building.
In Drama we have been reading the Blood Brothers script and we have been practicing our turn taking skills by reading the parts.
In Music we have been getting creative. Last term we were learning to play the keyboard, now we are learning to play the guitar the class have been learning how to play the guitar listening to a song, reading the bars then attempting to play it themselves.
In Food Tech we have been learning to follow a recipe independently, recently we made a cheesy pasta dish. The downside of cooking is the washing up so we have been learning to wash up after ourselves.
In PE this term we have been looking at health and fitness. We have been practising running and learning to do the plank which involves core strength. We have also been doing common fitness exercises such as sit ups, push ups and step ups on the benches.
In Outdoor Ed we have been going to Alexandra Park and learning how to order something to eat and drink in the café. We have also been practising our social skills on how to behave in a public setting.
Throughout the day we regularly need different sensory circuits to help us to regulate so that we can learn. Sam likes the feel of the orbs and the plasma ball, Amelia likes to play basketball with Dan and Haydn likes to go in the dark den during afternoon registration.
Congratulations to Amelia who got the HWA Star of the Week for Excellent work and effort – superb progress made in class this week in Music."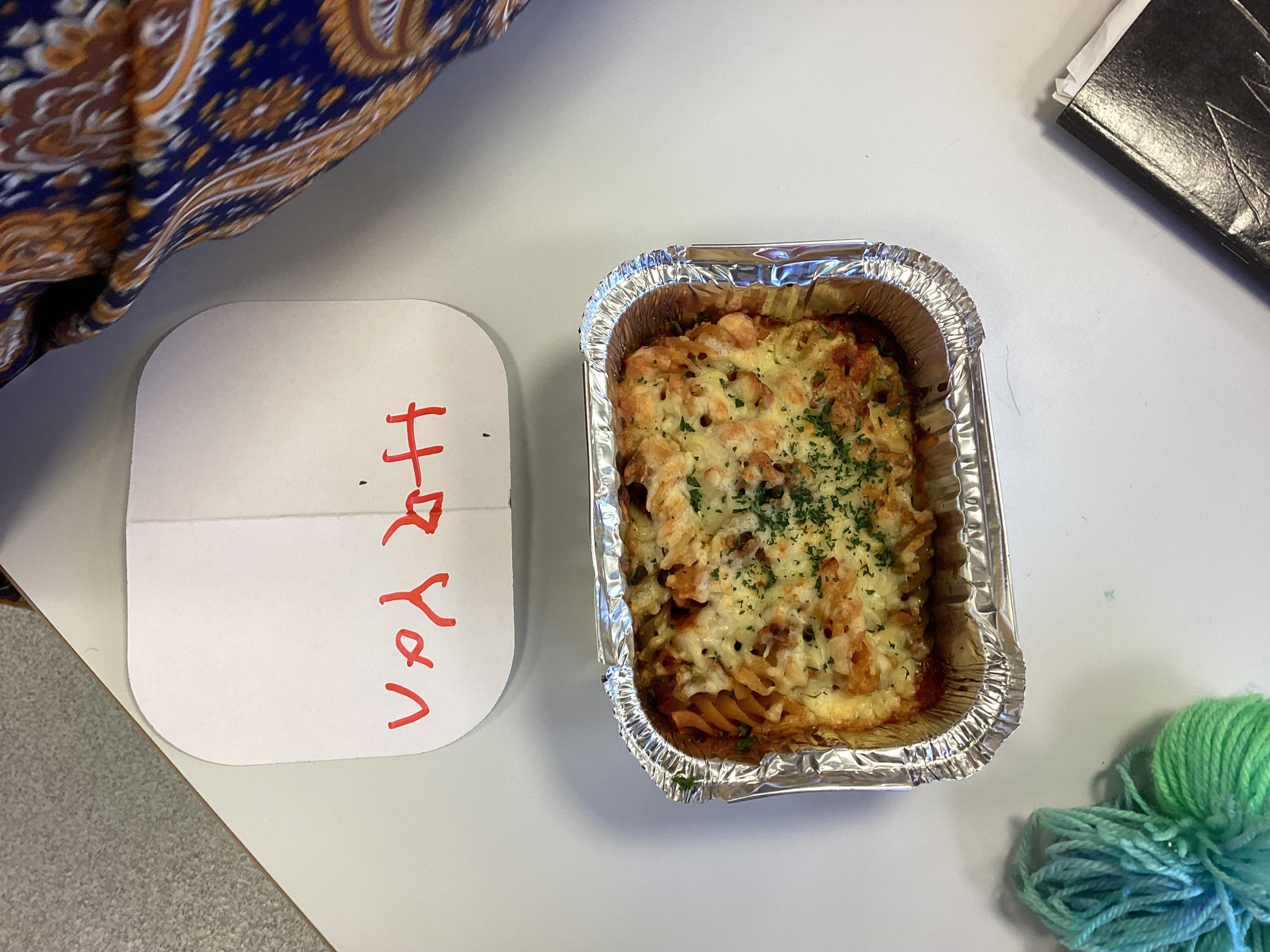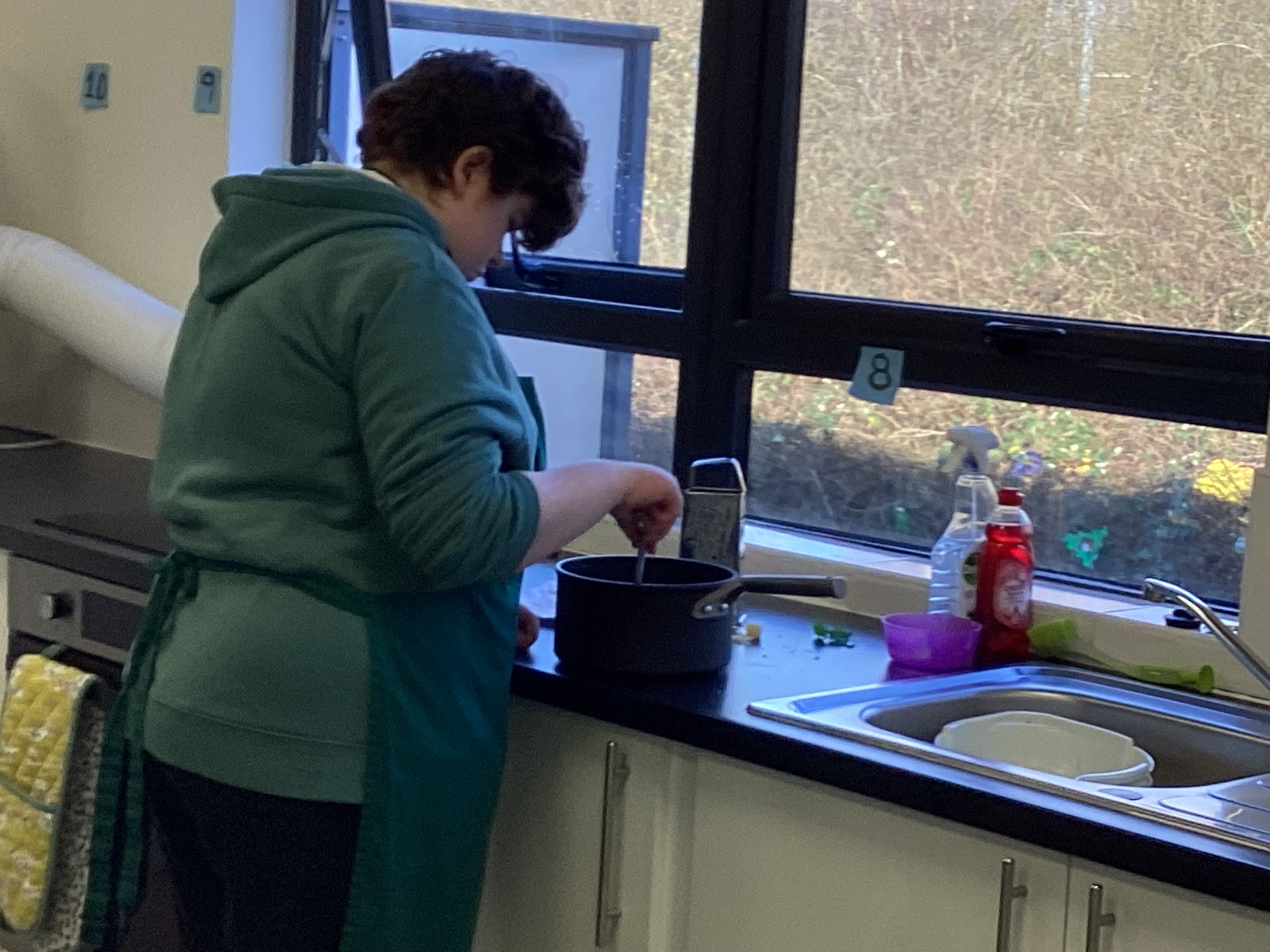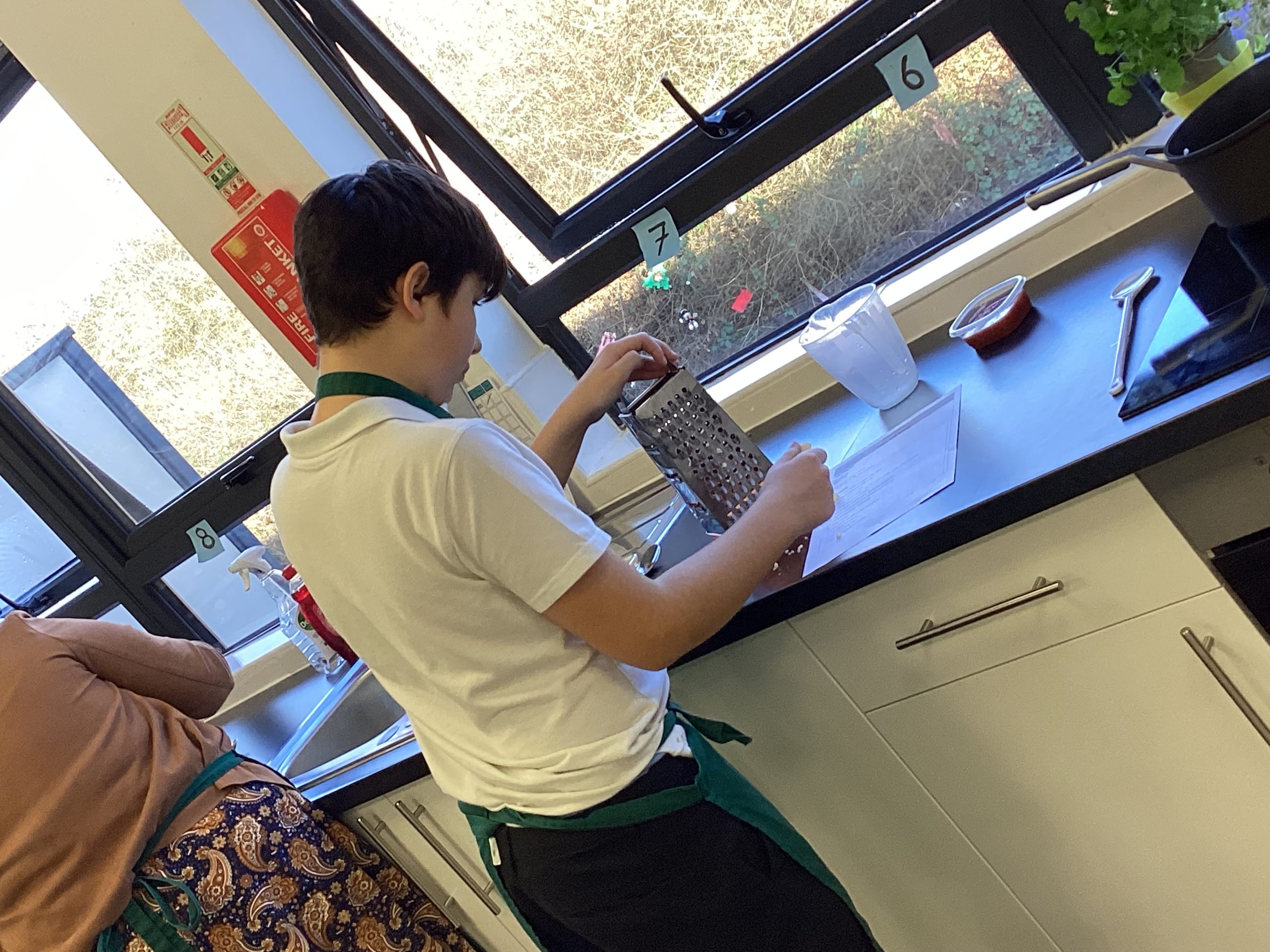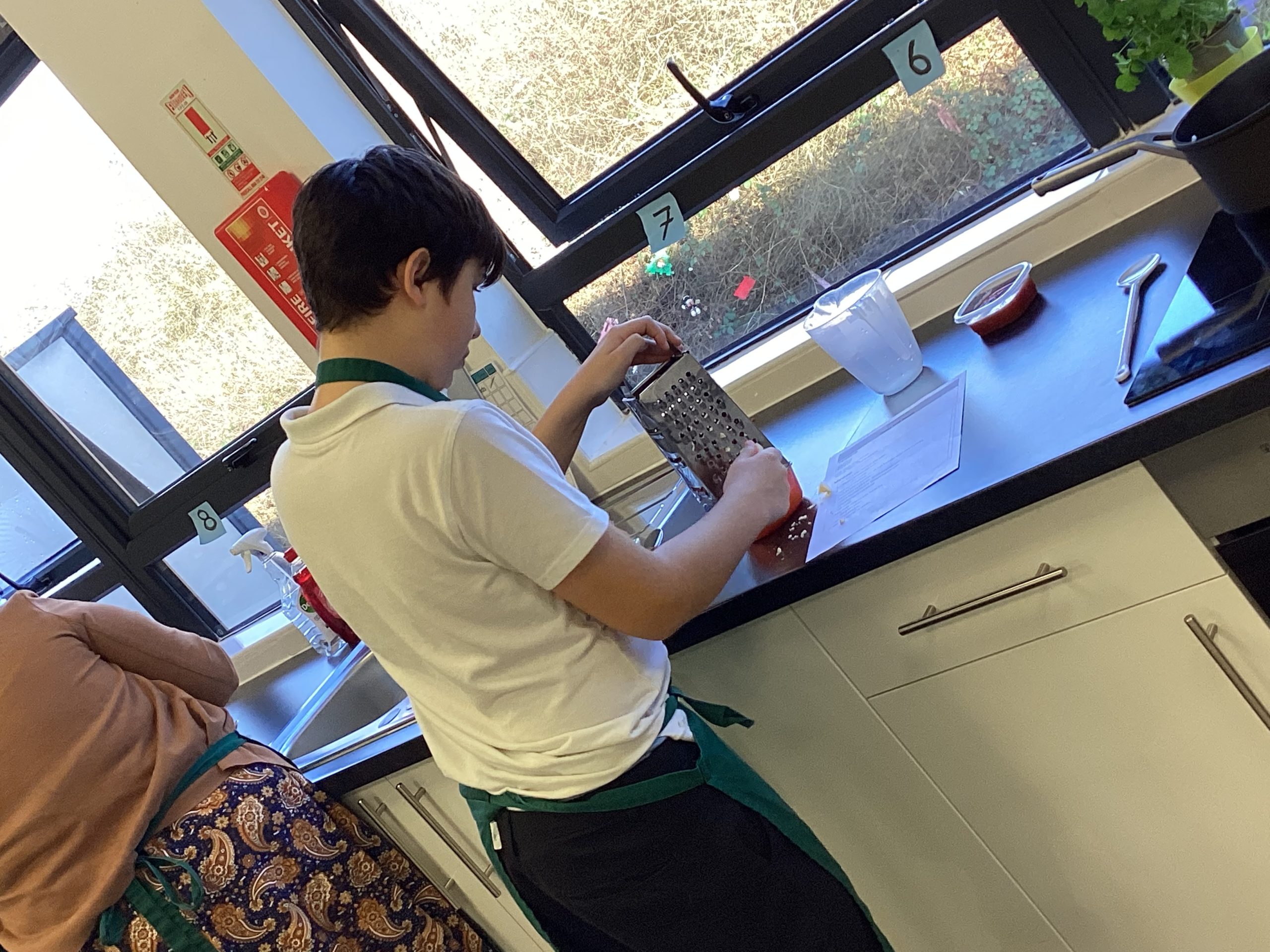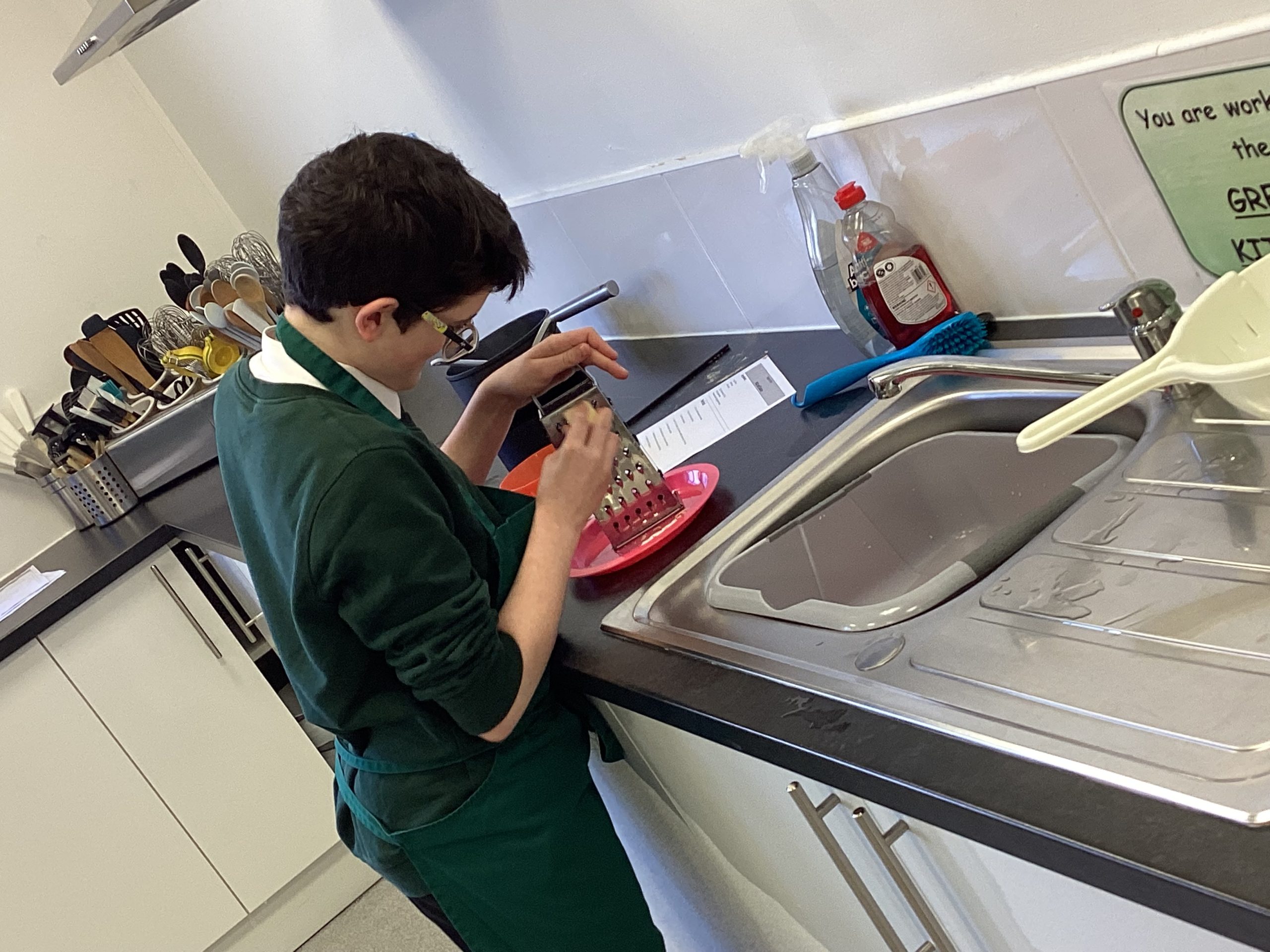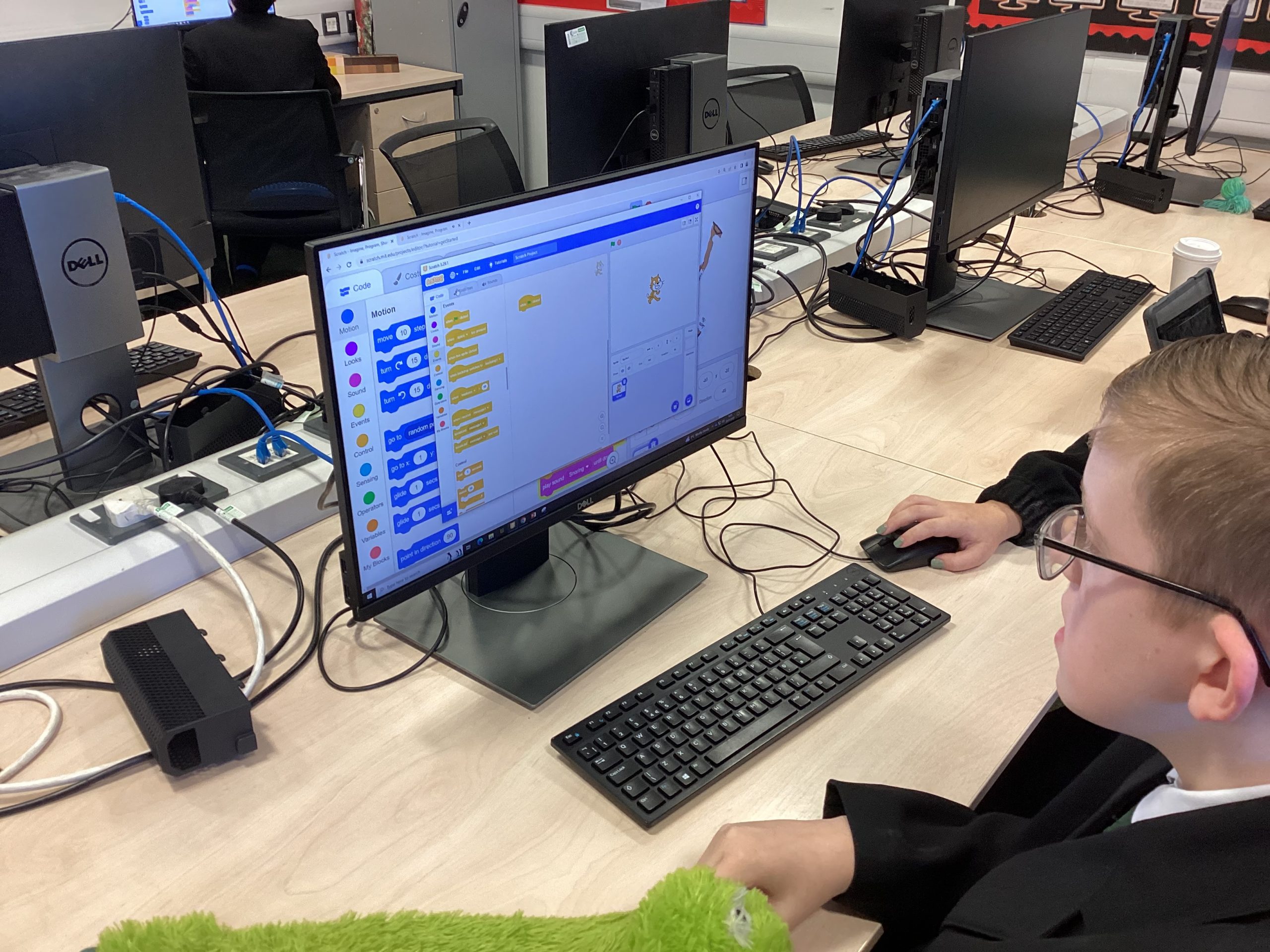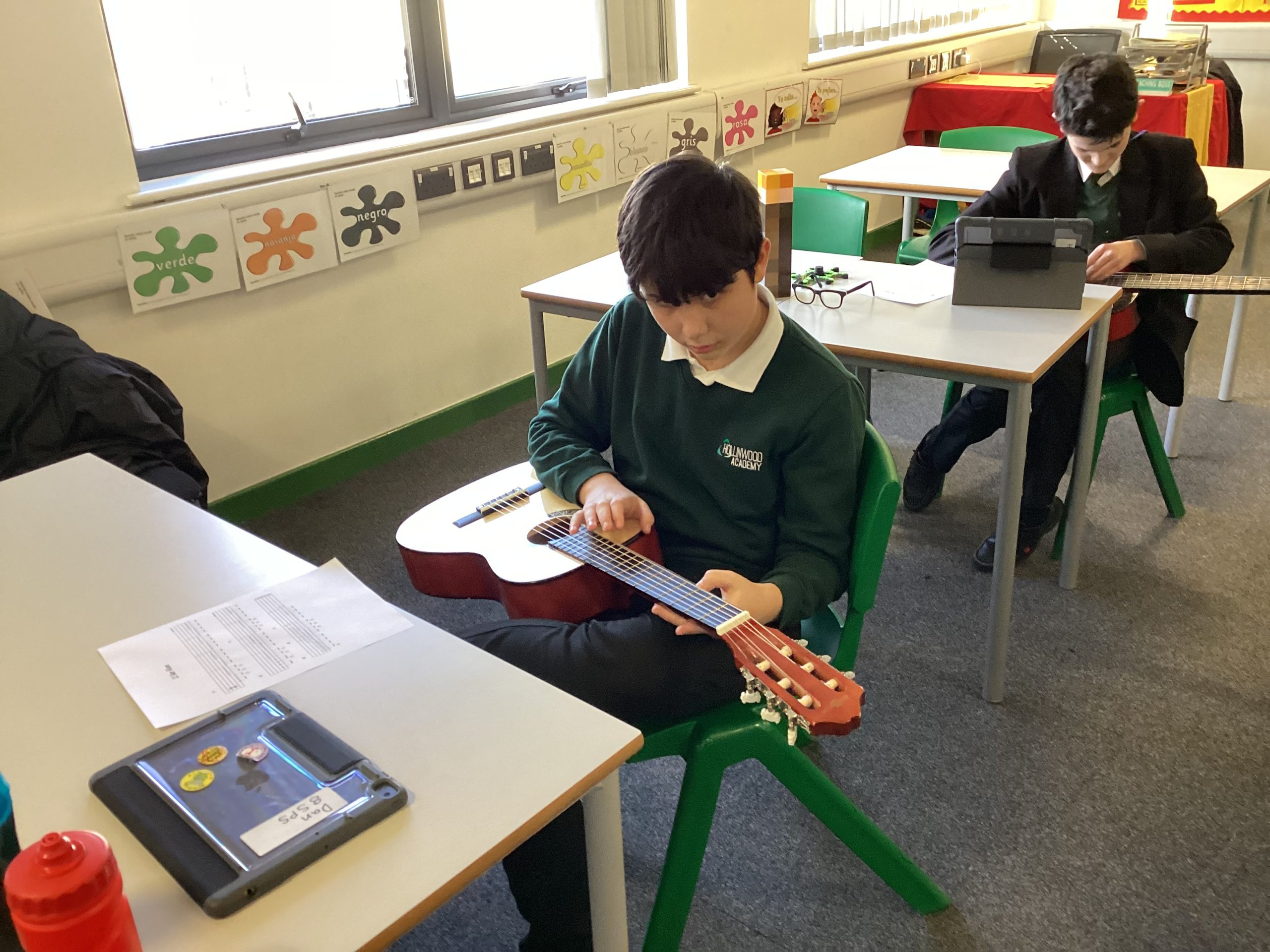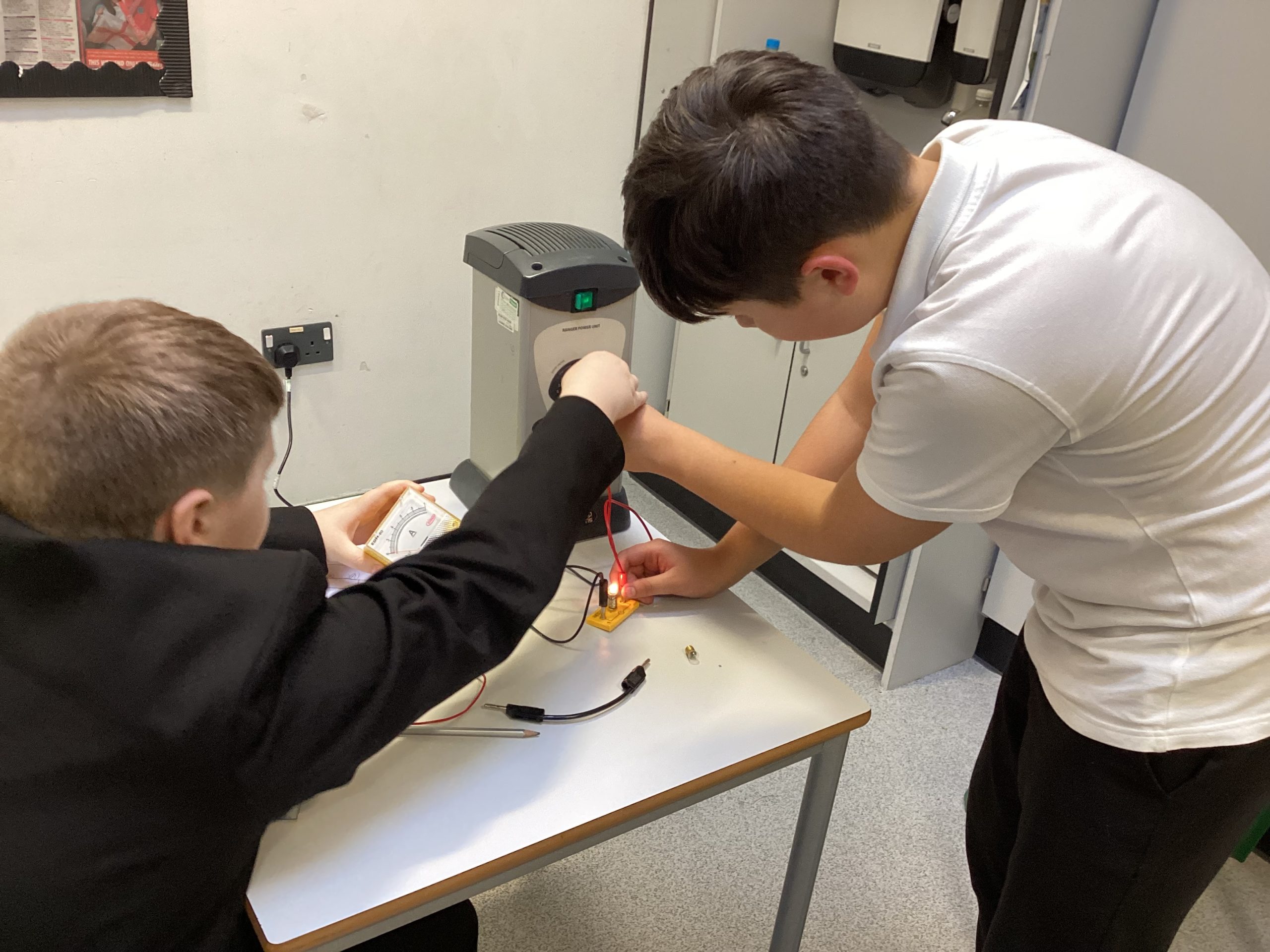 Now to our amazing SUPER STARs and HWA Innovative STARs…
Mrs Lerigo's STAR of the week is Silva for being so happy and enjoying her learning.
Mrs Lerigo's HWA Innovative STAR is Libby for trying new foods and being a super star.
Miss Oakley's STAR of the week is Harrison for helping Miss Oakley complete the register saying good morning to all his friends.
Miss Oakley's HWA Innovative STAR is Freddie for fabulous work chopping vegetables to make a stir fry for Chinese new year.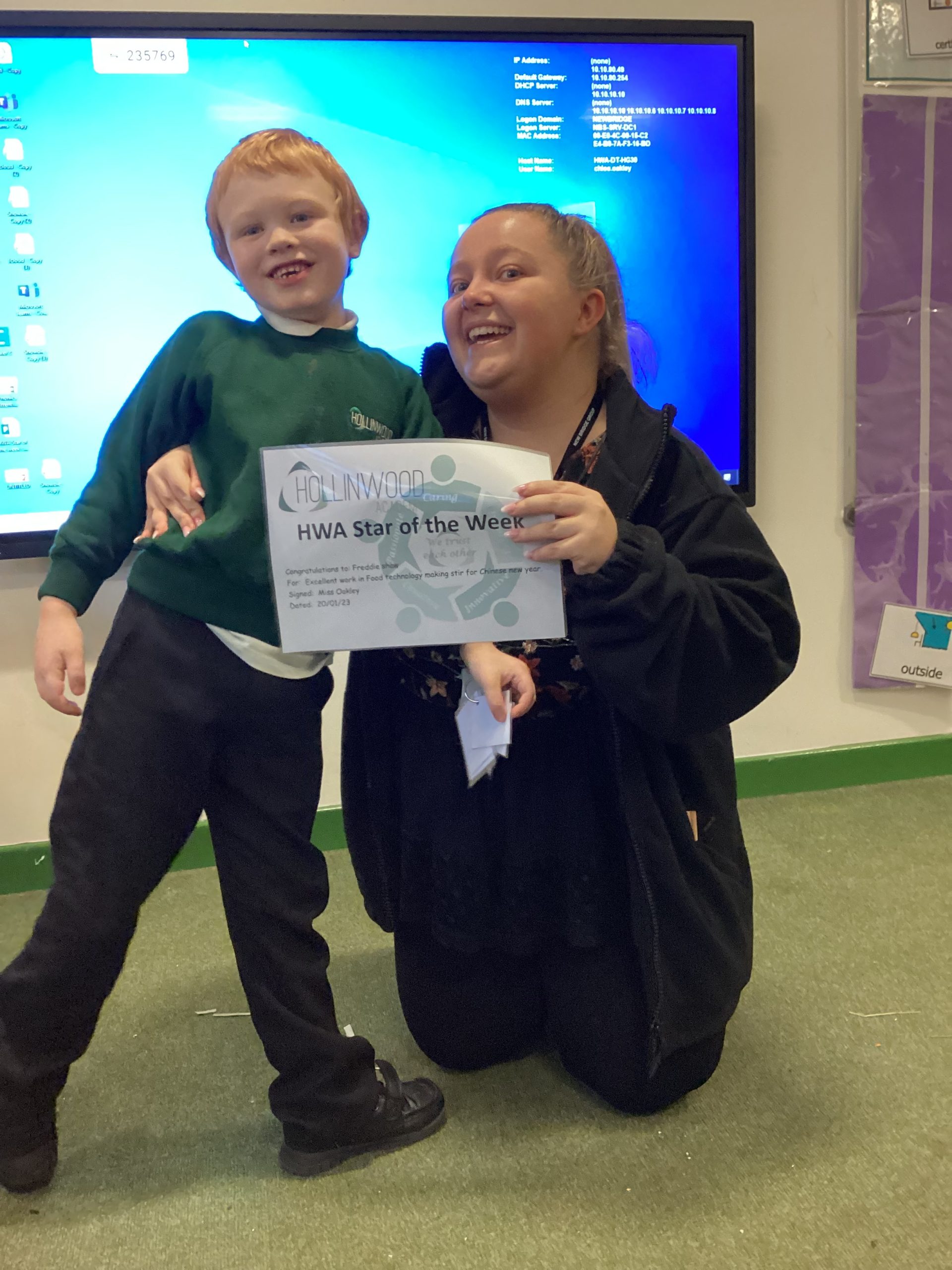 Miss Meadows' STAR of the week is Ethan for following instructions well.
Miss Meadows' HWA Innovative STAR is Ohud for trying new foods in sensory sessions.
Mrs Woodhead's STAR of the week is Riley for trying very hard to be more independent and using his words to request.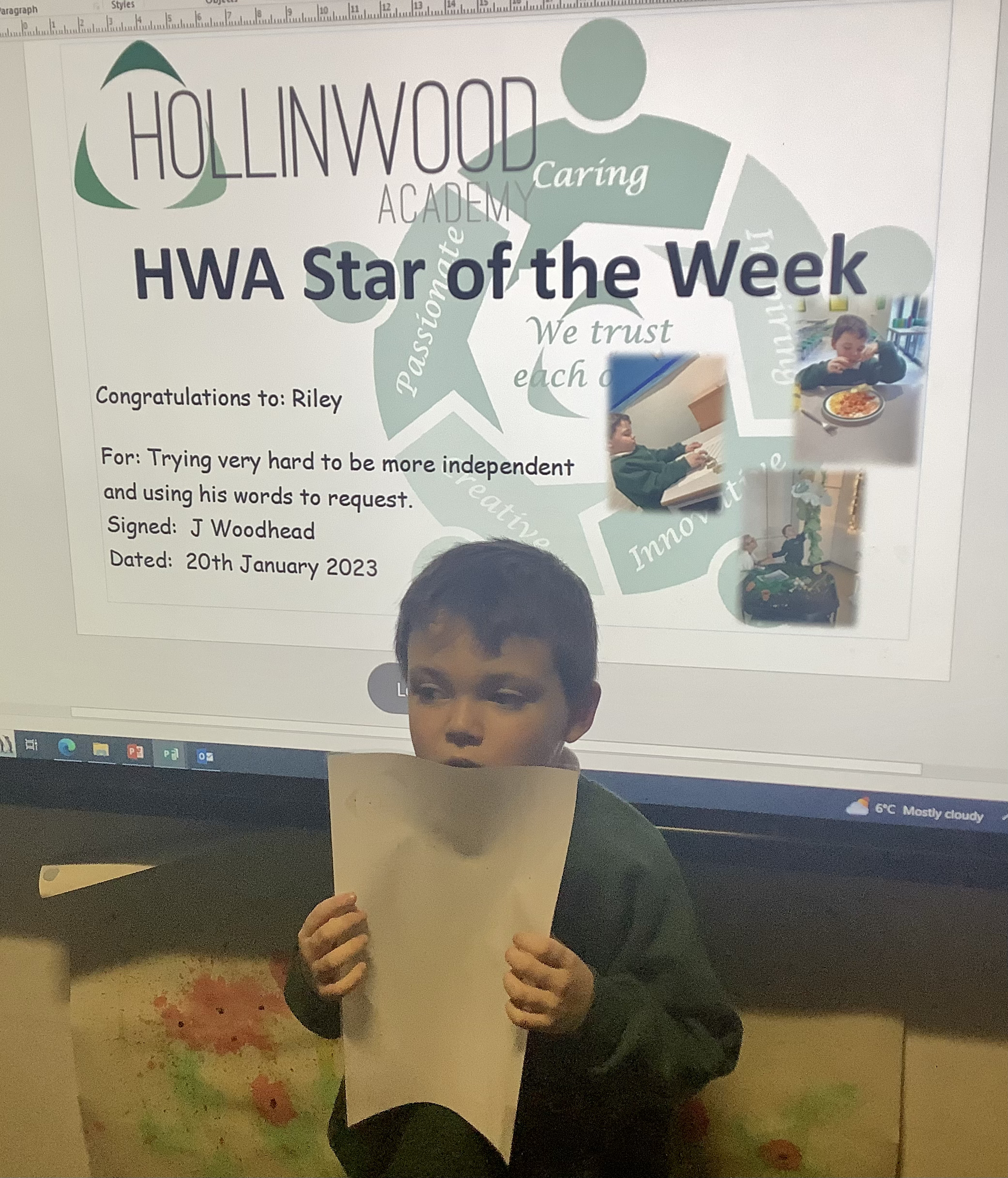 Miss Pietraszewska's STAR of the week is Roman for doing fantastic work in phonics.
Miss Pietraszewska's HWA Innovative STAR is Zachary for encouraging his friends to eat healthy.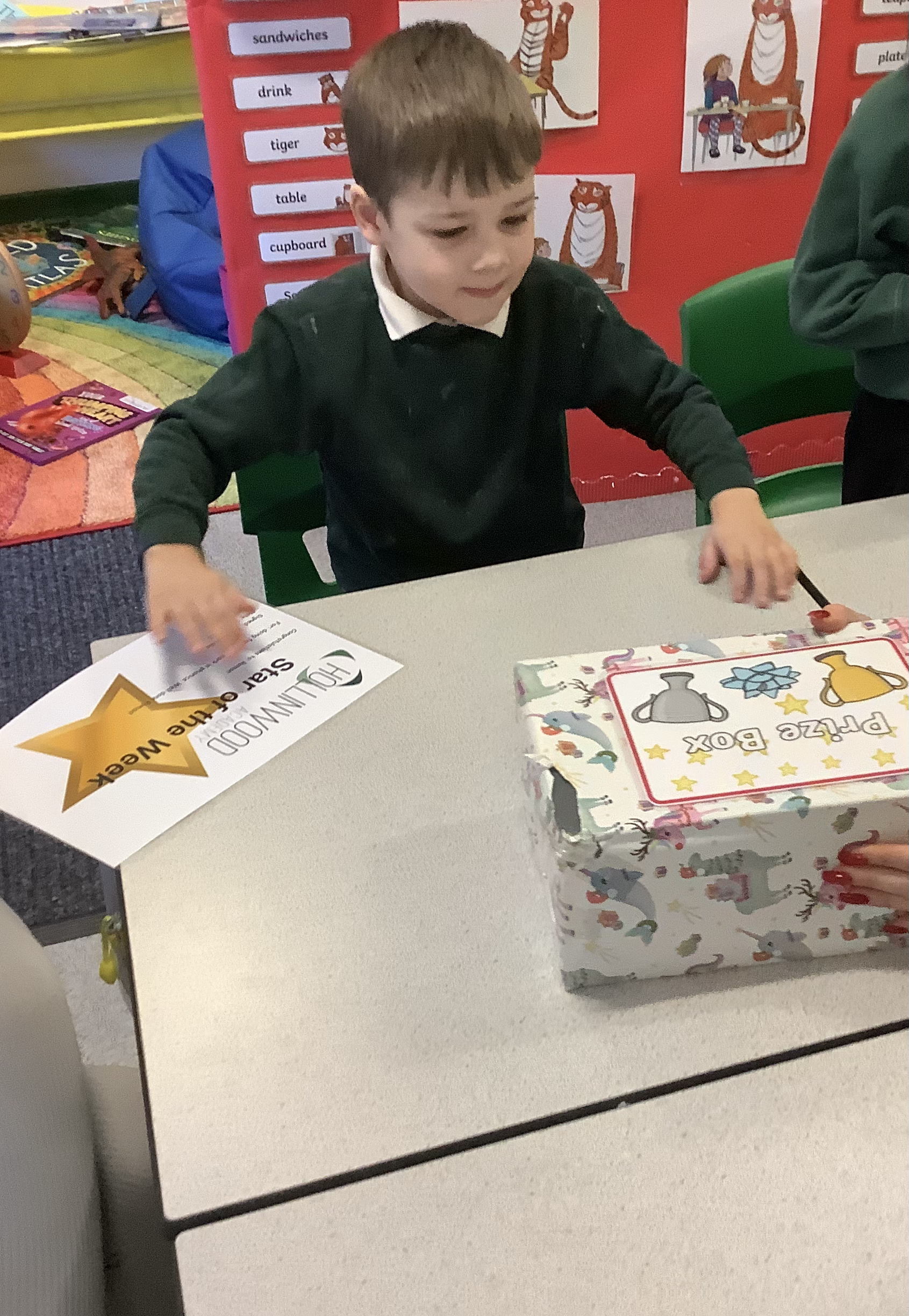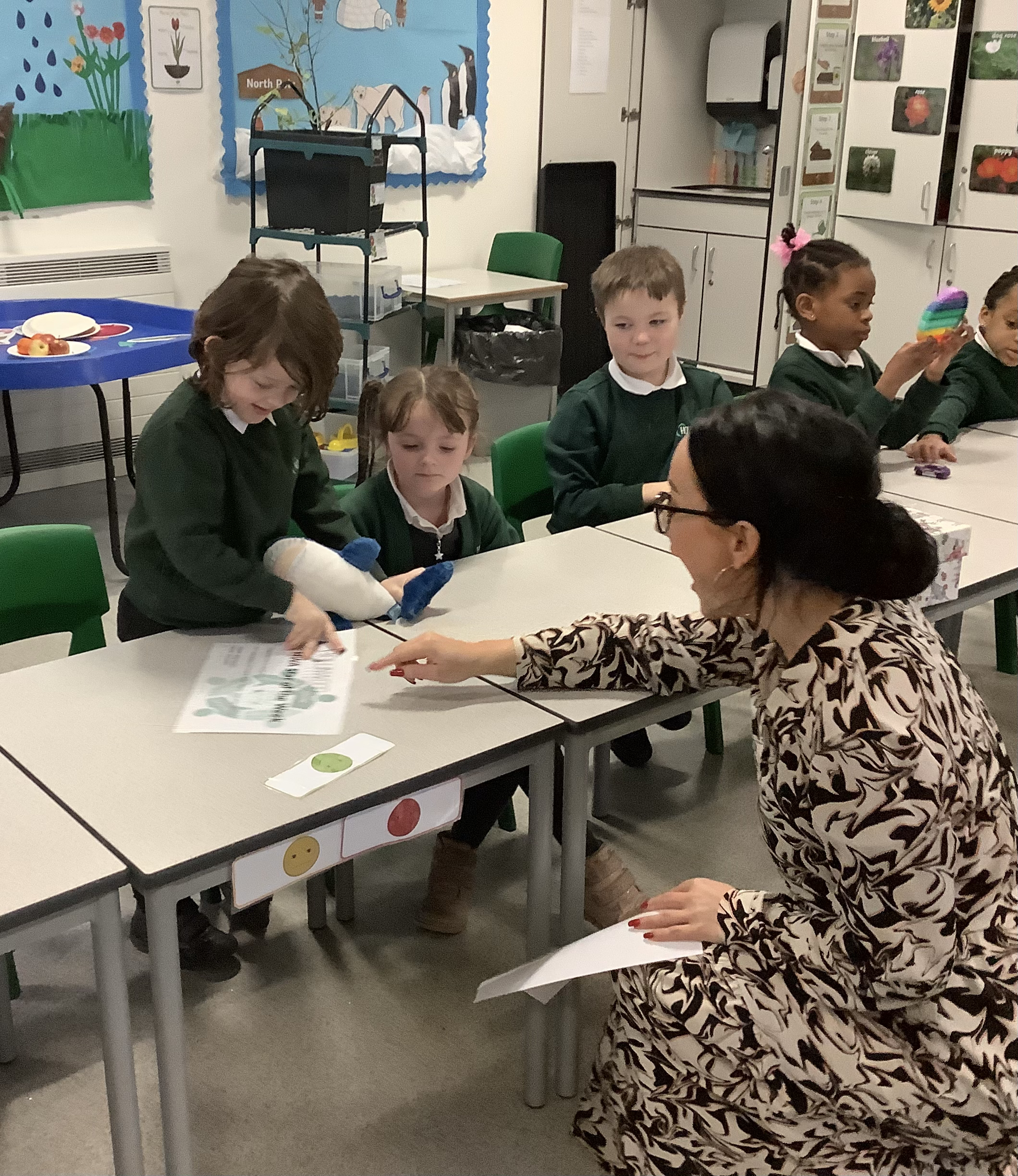 Mrs Halkyard and Miss Hulme's STAR of the week is Isaam for always having positive attitude, being a lovely, kind friend and trying his best in all his lessons. Well done, Isaam.
Mrs Halkyard and Miss Hulme's HWA Innovative STAR is Joshua for our spring target being innovative by having creative ideas in our lesson this week and putting his hand up to share them with his friends also Joshua has really impressed us in after school club because he was engaged and interacting with other children.
Mrs Halkyard and Miss Hulme's WOW moment goes to Caitlin. Well done!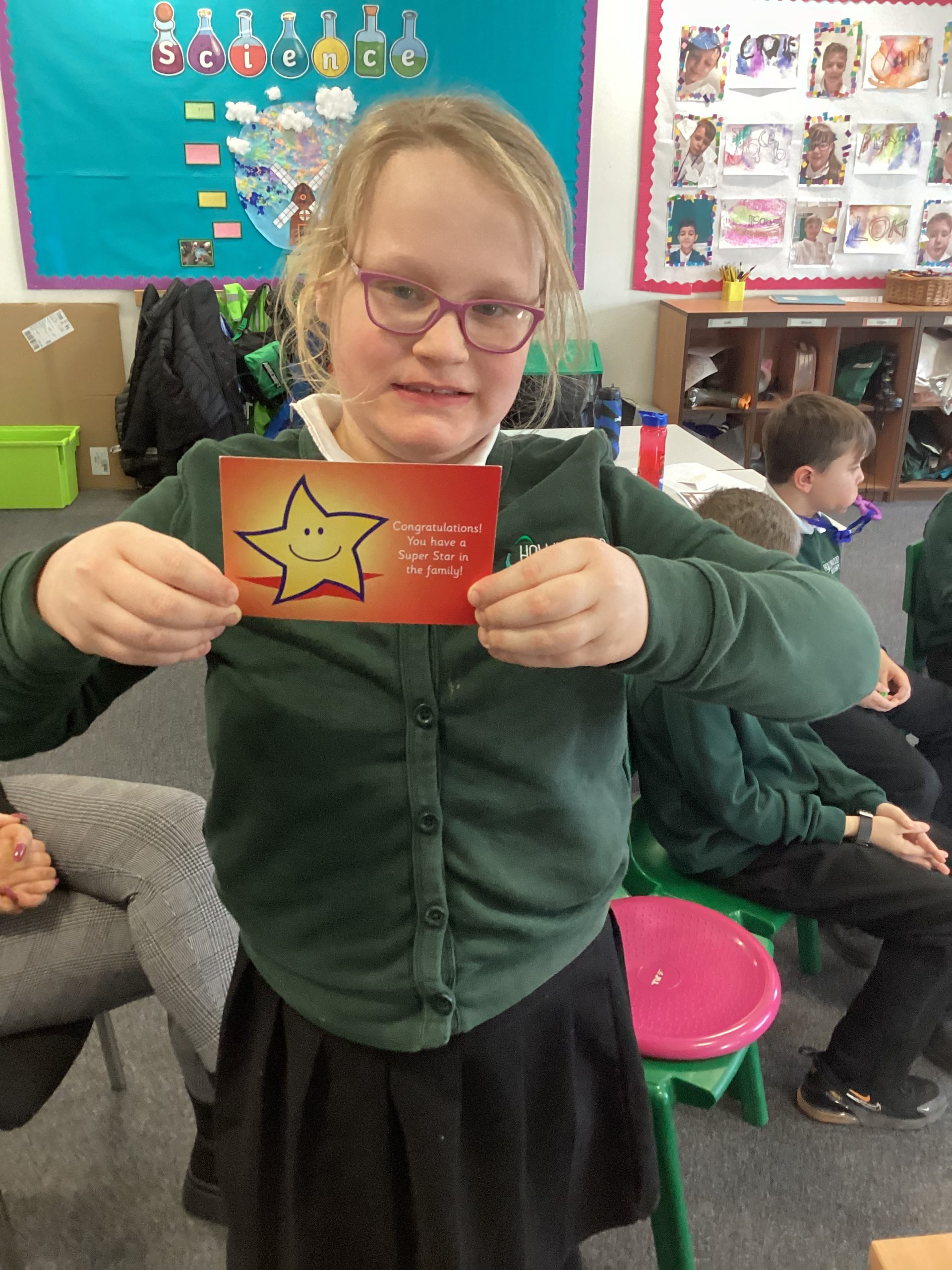 Mr Corrigan's STAR of the week is Jason for being a Maths superstar!
Mr Corrigan's HWA Innovative star is Jared for good listening and using his words to solve problems.
Mr Corrigan's WOW moments go to Freya, Brooke, Derry and Oscar. Well done!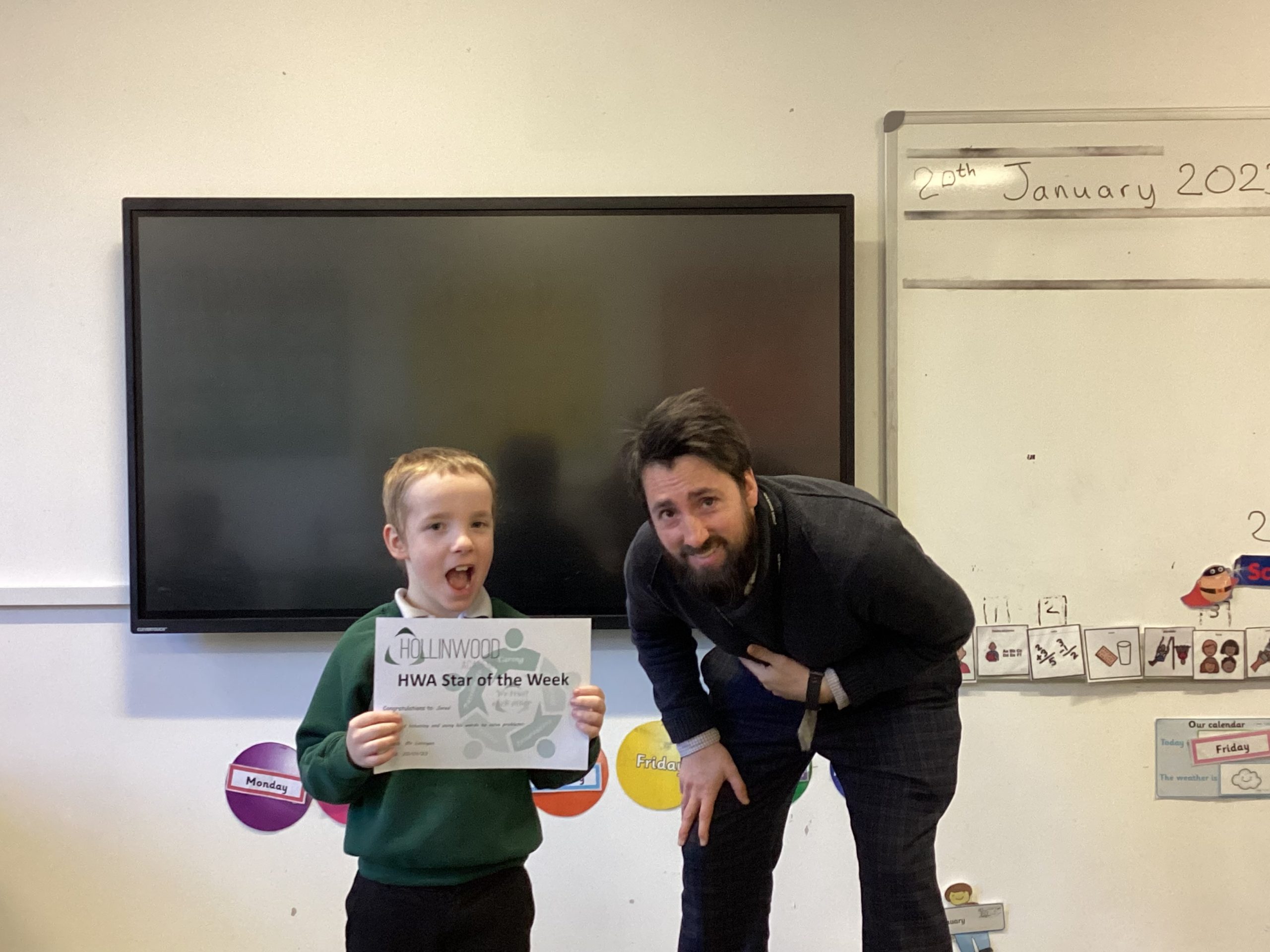 Miss Prescott's STAR of the week is Lucas for being kind to his friends and demonstrating what a good friend looks like.
Miss Prescott's HWA Innovative STAR is Corey for his creative ideas in ICT – his alien design and his story board for his stop motion animation.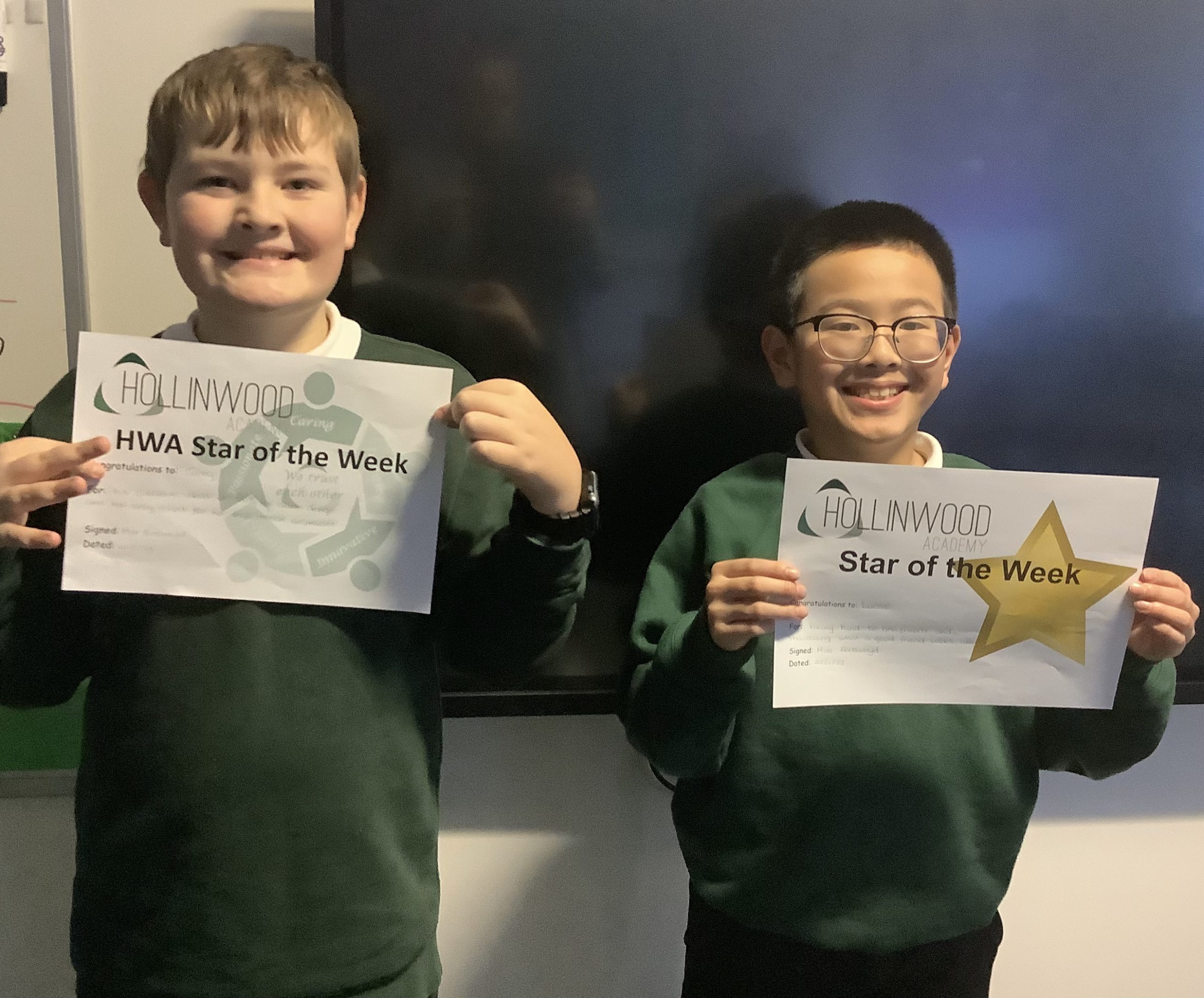 Miss Tootill's STAR of the week is Millie for great ICT work.
Miss Tootill's HWA Innovative STAR is Lottie for her innovating art work.
Mrs Davies' STAR of the week is Shayan for trying hard in maths.
Mrs Gittins' STAR of the week is Nabiha for excellent listening and requesting skills.
Miss Parkinson's STAR of the week is Sophia for creating a fantastic truism poster in art.
Mrs Matthew's STAR of the week is Marcus for showing a great attitude to his learning this week.
Well done to our secondary Hollinwood Academy STARs this week: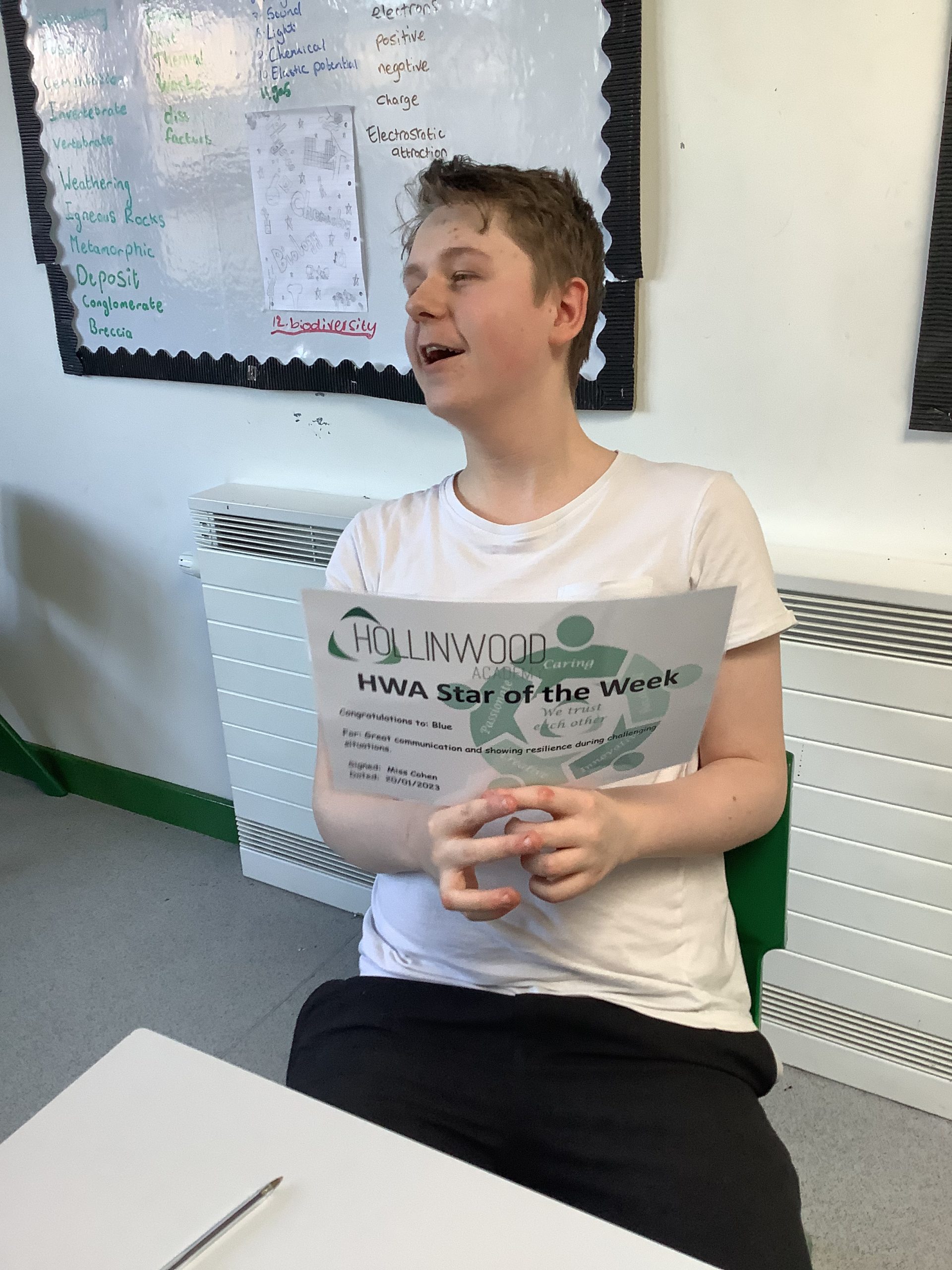 I hope you have a lovely weekend.
Mrs Millard