Blog 13.01.2023
We have had a busy week here at Hollinwood Academy and I can't believe it's Friday again! The children, young people and staff have been busy in their classrooms and it has been wonderful to see this walking around school.
Let's see what some of the classes have been doing starting with Mrs Gittins' class…
"We've had a very busy week in our class! Our current topic is "Where in the World", so we've learned a song to help us map the 7 continents. Our focus this week is all about India. We have found India on the map and learned about the National bird – the Peacock! We've had a go at making our own Kites (Indian Kite festival is 14/1/23) and explored with our sense of smell with different Indian smells and spices in playdough. We have also joined up with another class to share and taste some traditional Indian foods. We didn't all like the tastes, but we all had good fun trying something new! Next week is all about China, we will be celebrating Chinese New Year in class and making some Chinese lanterns.
This has linked really nicely to Science, as we are learning all about our Senses. We've just learned about how we use our tongues and sense of smell to taste and conducted a simple tasting experiment with foods from the four main categories: bitter, sweet, sour and salty. We then wrote about our favourite and least favourite tastes – most of us preferred the strawberries!
The children have settled in really well since coming back to school after Christmas, we are very proud of the progress each and every one of them are making! Well done, all of you!"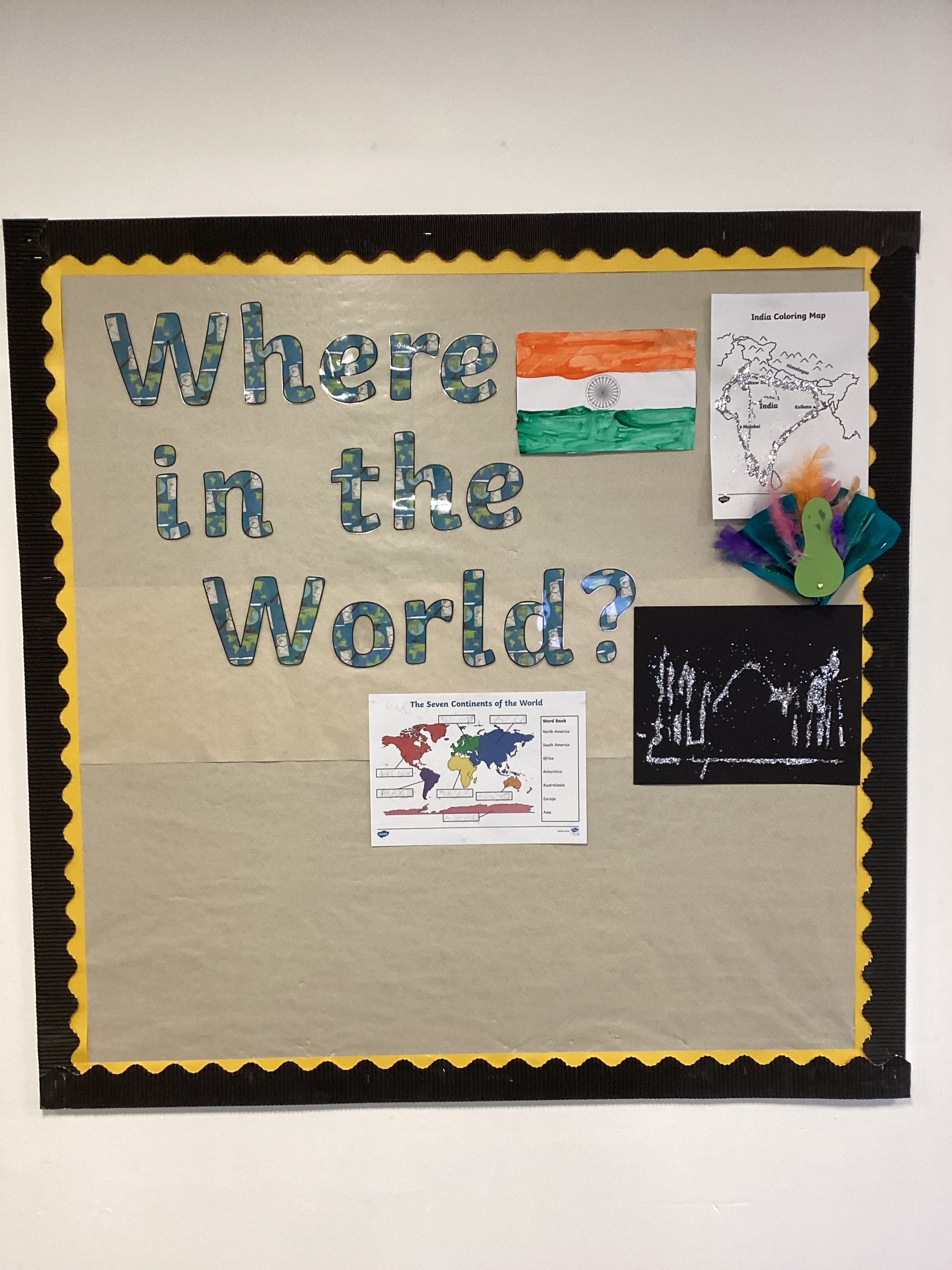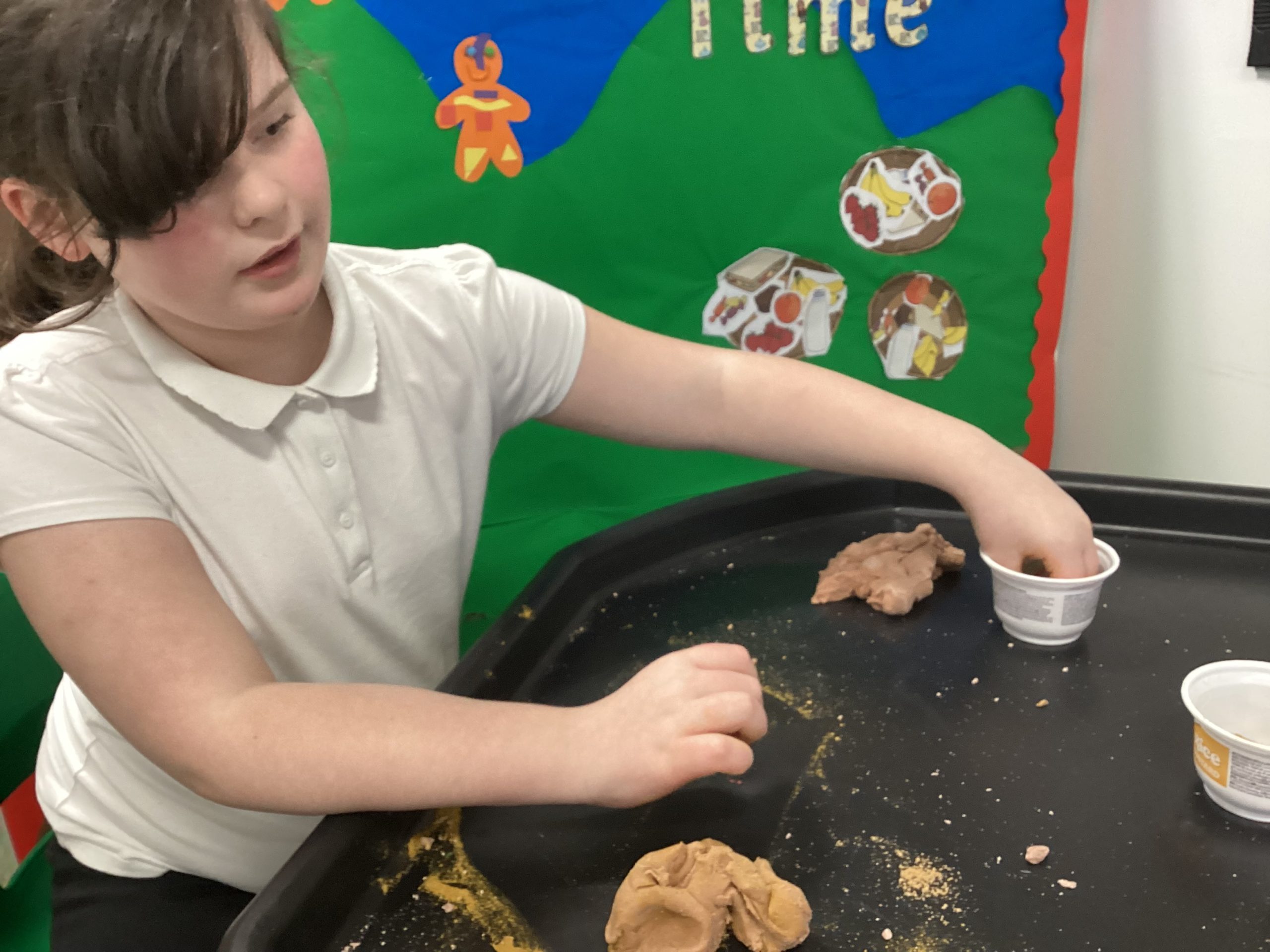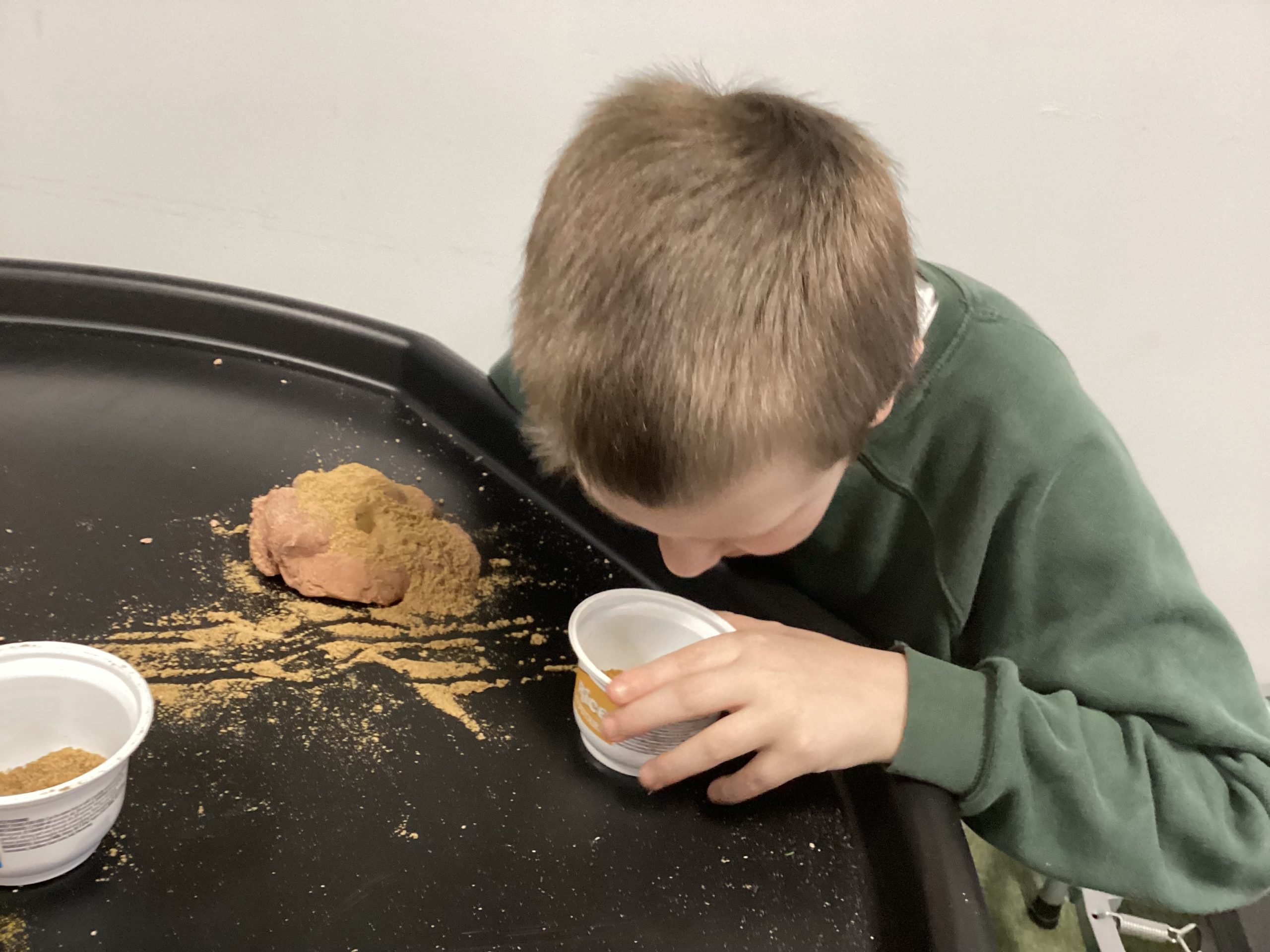 Now to Mrs Cowling's form…
"8SCG have made an excellent start to the new year and continue to make huge strides as they move towards year 9. This month, they have been learning about different elements in Science, whilst also conducting their own practical experiments. They have shown that they know how to be responsible and stay safe when using different chemicals and other equipment in the lab.
During form time, we have been using our time to work on our maths and reading, which we are planning to continue with as the year progresses. 
We have also continued to use our form time to promote and encourage recycling within the school. Our students are enjoying having this responsibility and we will continue to push recycling within the classroom and school over the following academic year."
Now to our amazing SUPER STARs and HWA Innovative STARs…
Mrs Lerigo's STAR of the week is Lyla for being compassionate and caring with her friend when she was not well.
Mrs Lerigo's HWA Innovative STAR is Diana for amazing work in food technology making golden scrambled eggs.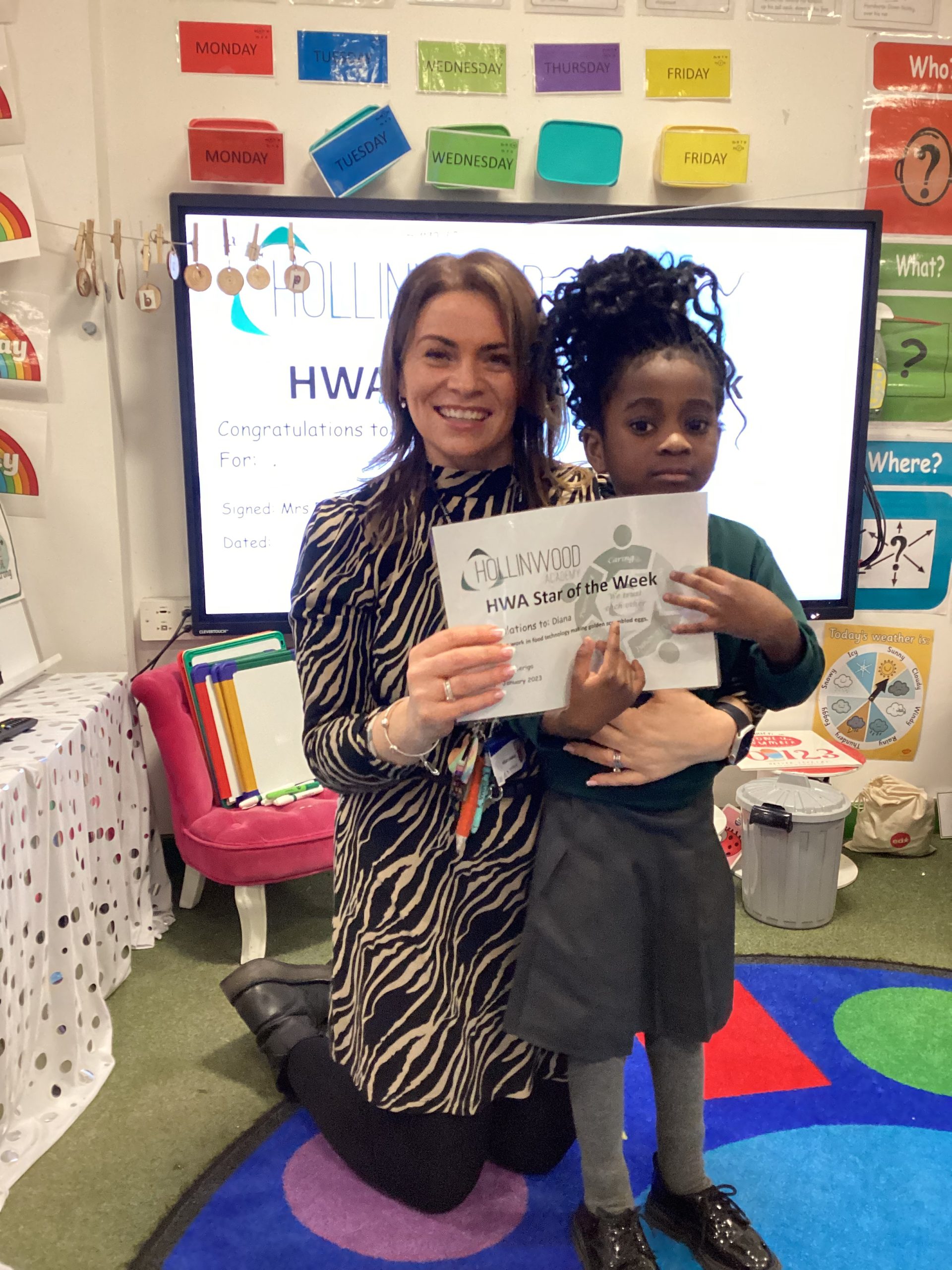 Miss Oakley's STAR of the week is Oliver for his amazing work in music this week exploring big and soft sounds.
Miss Oakley's HWA Innovative STAR is Euan for using the water tray outside to look at his reflection and make different faces.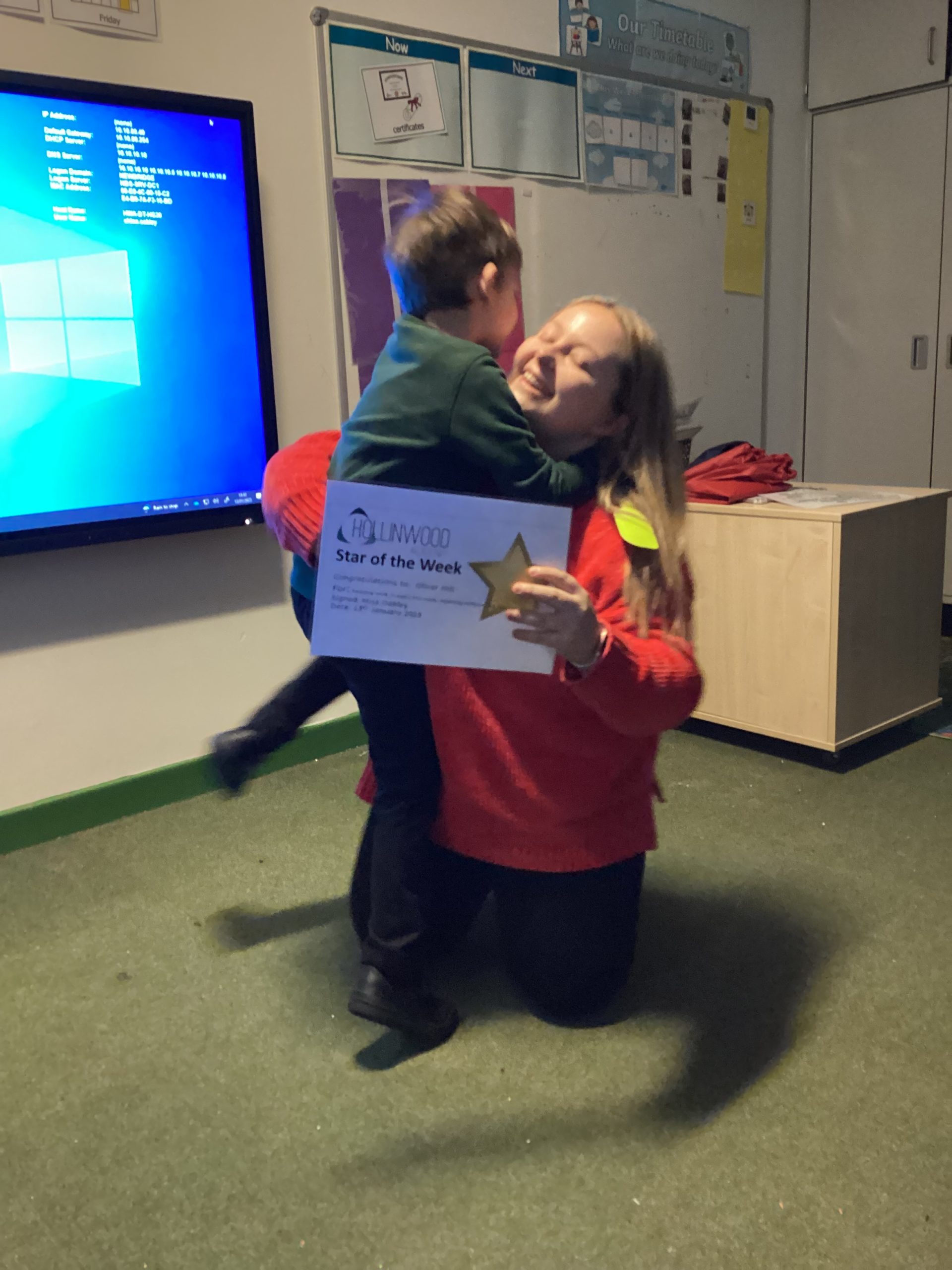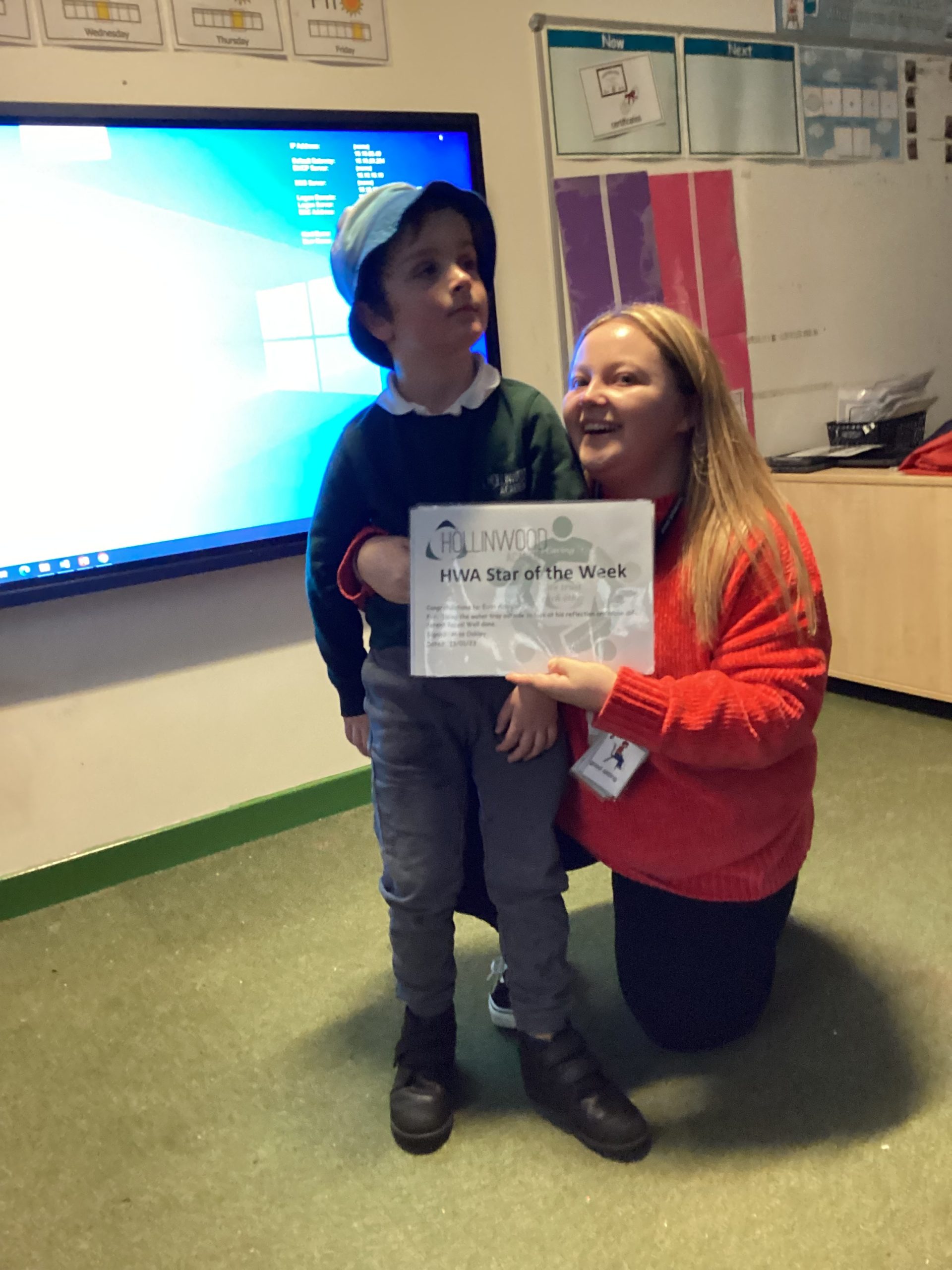 Miss Meadows' STAR of the week is Maja for calming quickly in the morning and being ready for her learning.
Miss Meadows' HWA Innovative STAR is Ethan for being able to accept change in routine and using two words to communicate his needs.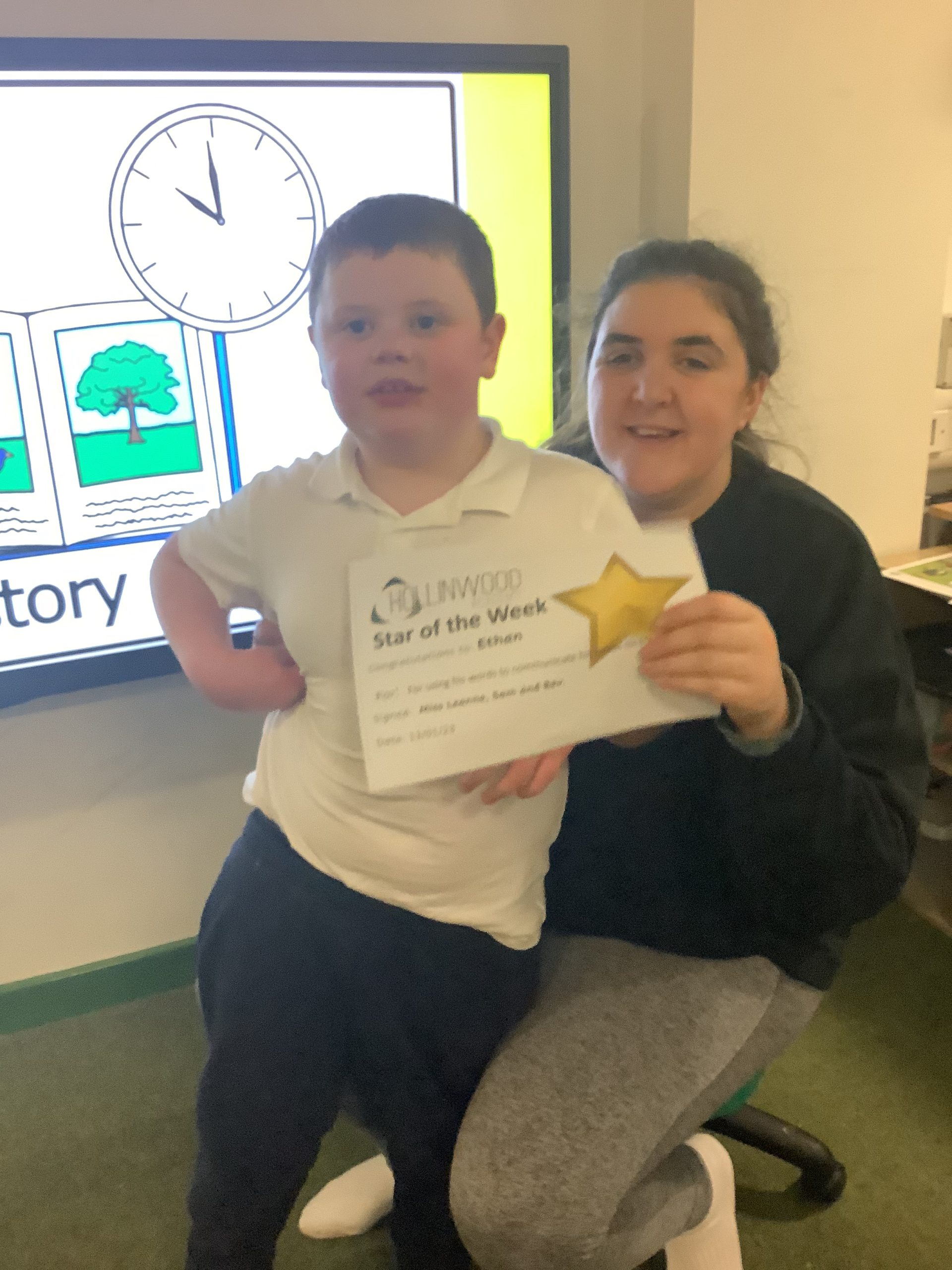 Mrs Woodhead's STARs of the week are William for recognising when he needs to use the bathroom and using his symbol to alert staff and Kai for a fantastic week! Responding well to staff when needing to calm and following instructions.
Miss Pietraszewska's STAR of the week is Stanley for engaging in using the Snap Core app and enjoying maths lessons. Well done Stanley!
Miss Pietraszewska's HWA Innovative STAR is Eliora for making a little book with her beautiful writing and drawings.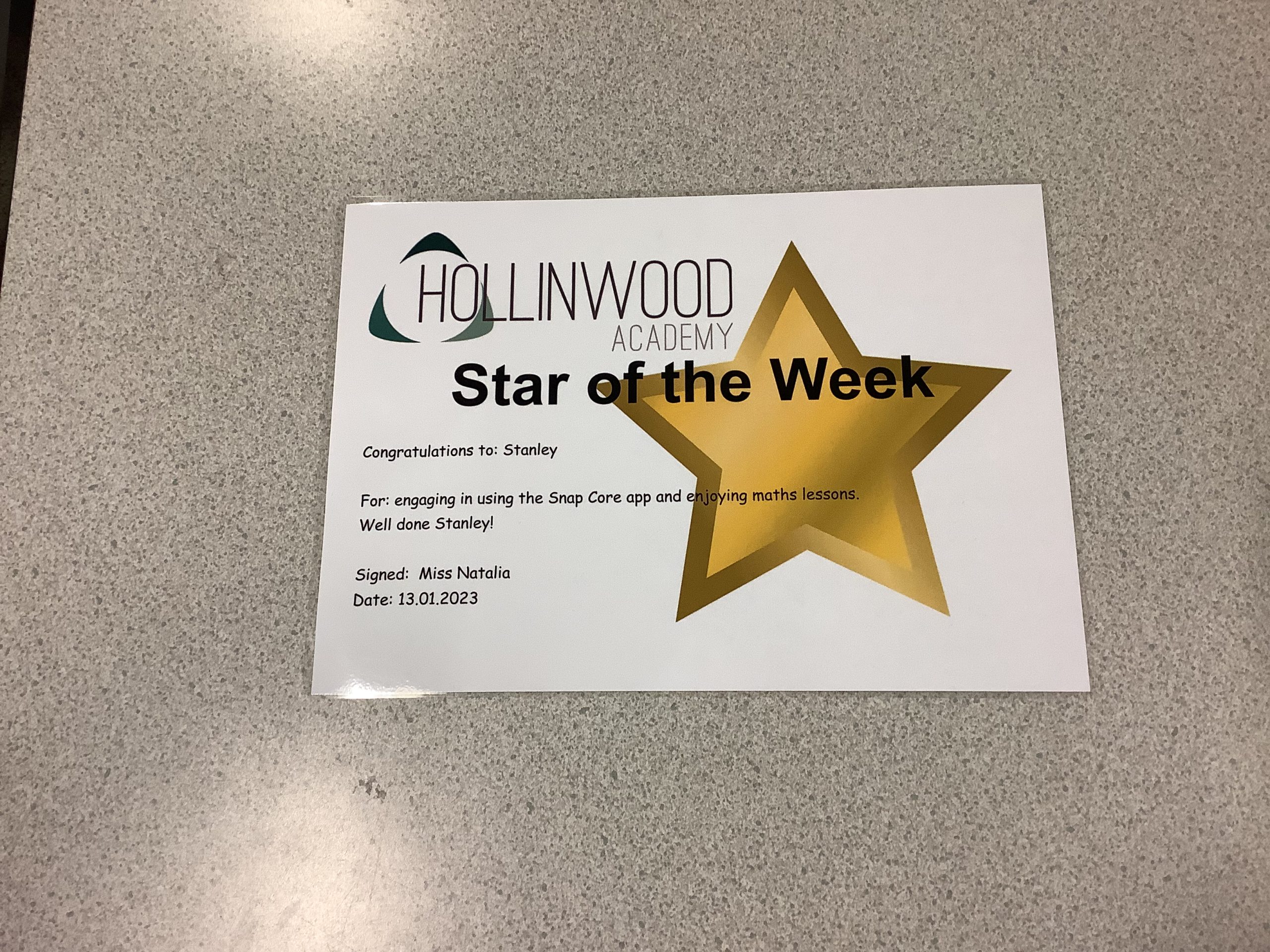 Mrs Halkyard and Miss Hulme's STAR of the week is Logan for demonstrating excellent subject knowledge in Science and blowing us away with his use of scientific vocabulary. Well done!
Mrs Halkyard and Miss Hulme's HWA Innovative STAR is Blaire for demonstrating this terms target 'we are innovative' by coming up with some great adjectives in Phonics and taking extra care with her handwriting! Well done!
Mr Corrigan's STAR of the week is Freya for making great progress in Attention Autism.
Mr Corrigan's HWA Innovative star is Faiha for using her words to solve problems.
Mr Corrigan's WOW moments go to Jason, Brooke, Oscar, Jason, Brooke and George. Well done!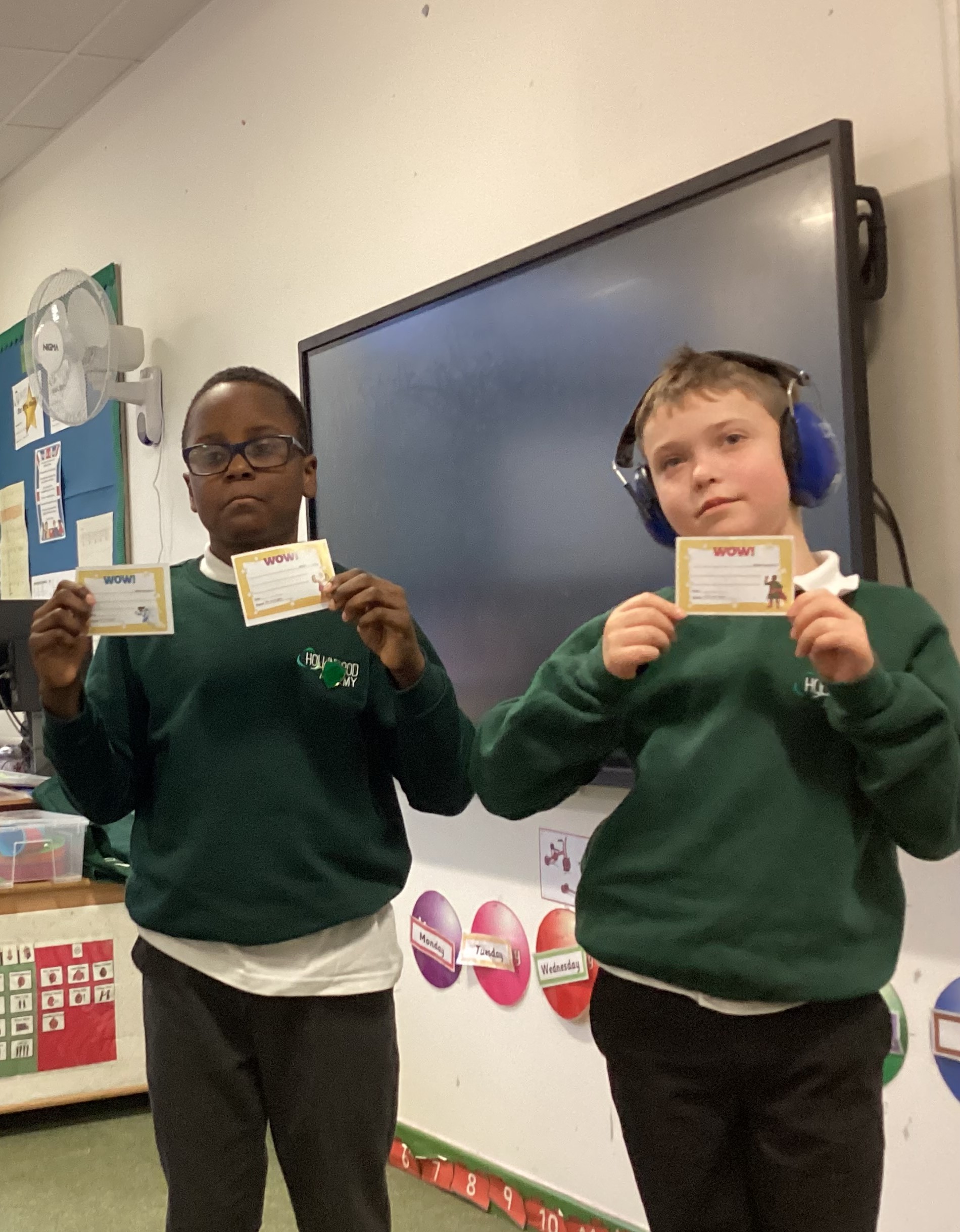 Miss Prescott's STAR of the week is George for accepting when he has lost a game and staying calm.
Miss Prescott's HWA Innovative STAR is Renico for his amazing knowledge about Greek Gods.
Miss Tootill's STAR of the week is Dylan for displaying his ICT skills and helping his peers.
Miss Tootill's HWA Innovative STAR is Connor for creating an amazing iMotion clip in ICT.
Mrs Davies' STAR of the week is Daniel for coping well with change.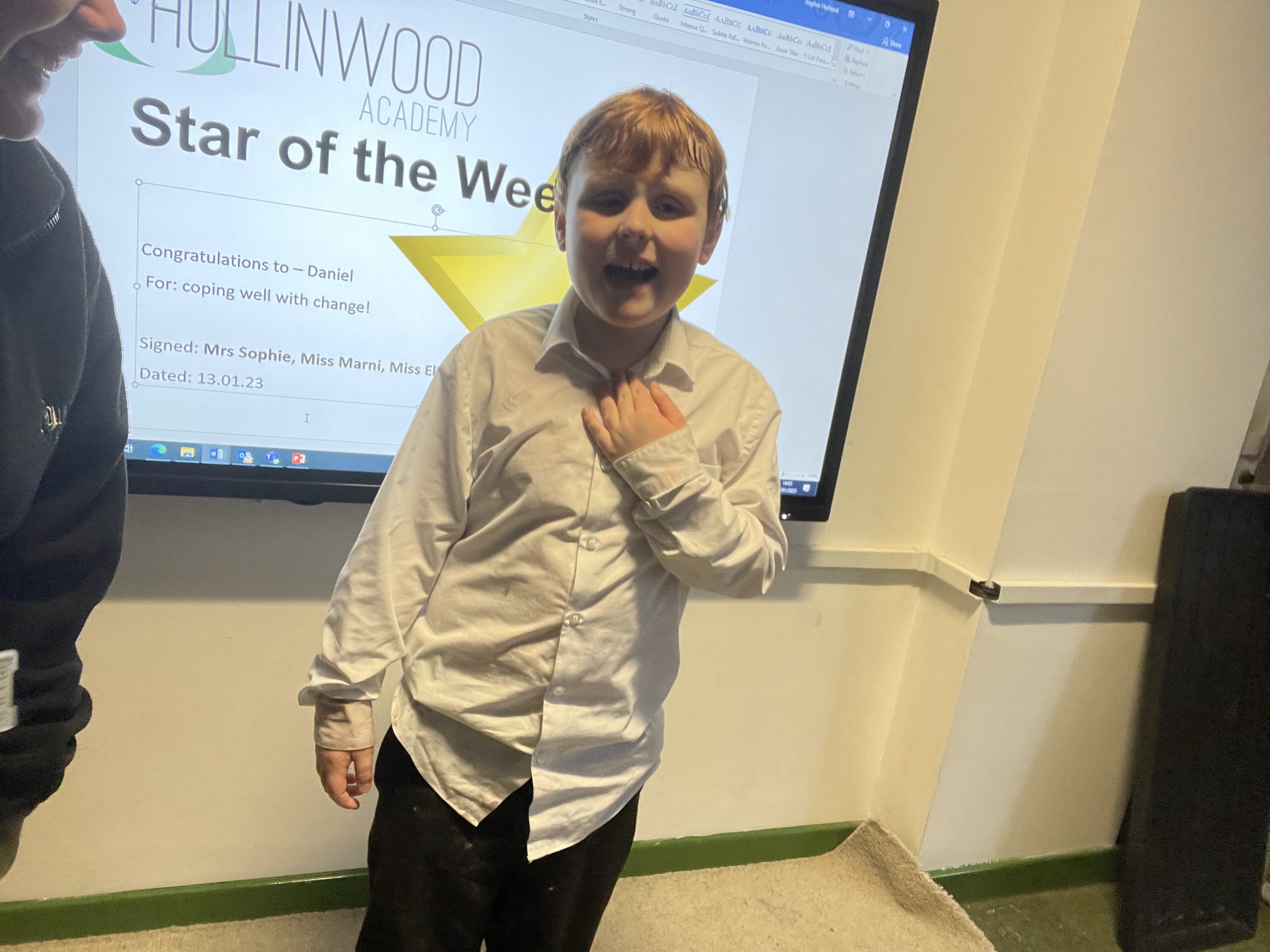 Mrs Gittins' STAR of the week is Henry for having a go at tasting new foods.
Miss Parkinson's STAR of the week is Chris for having a good attitude to learning and trying his best in his work.
Mrs Parkinson's HWA Innovative STAR is Andie for approaching her English task in a slightly different way- writing a speech from the monster's point of view.
Mrs Matthew's STAR of the week is Marley for achieving 10/10 in his spellings this week.
Mrs Matthew's HWA Innovative STAR is Ethan for using his lunch time to learn about something of interest to him and creating a research task to understand even more.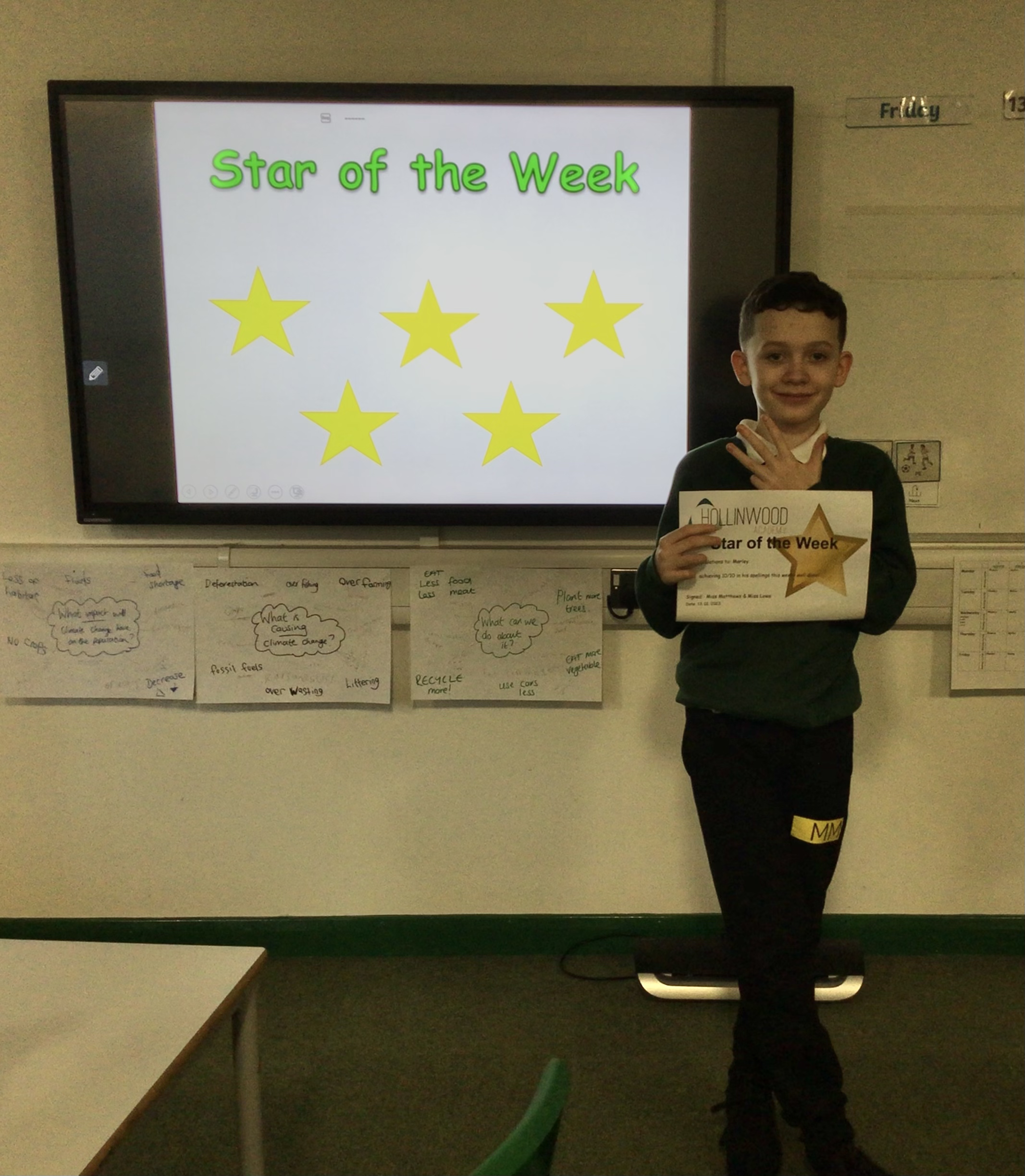 Well done to our secondary Hollinwood Academy STARs this week: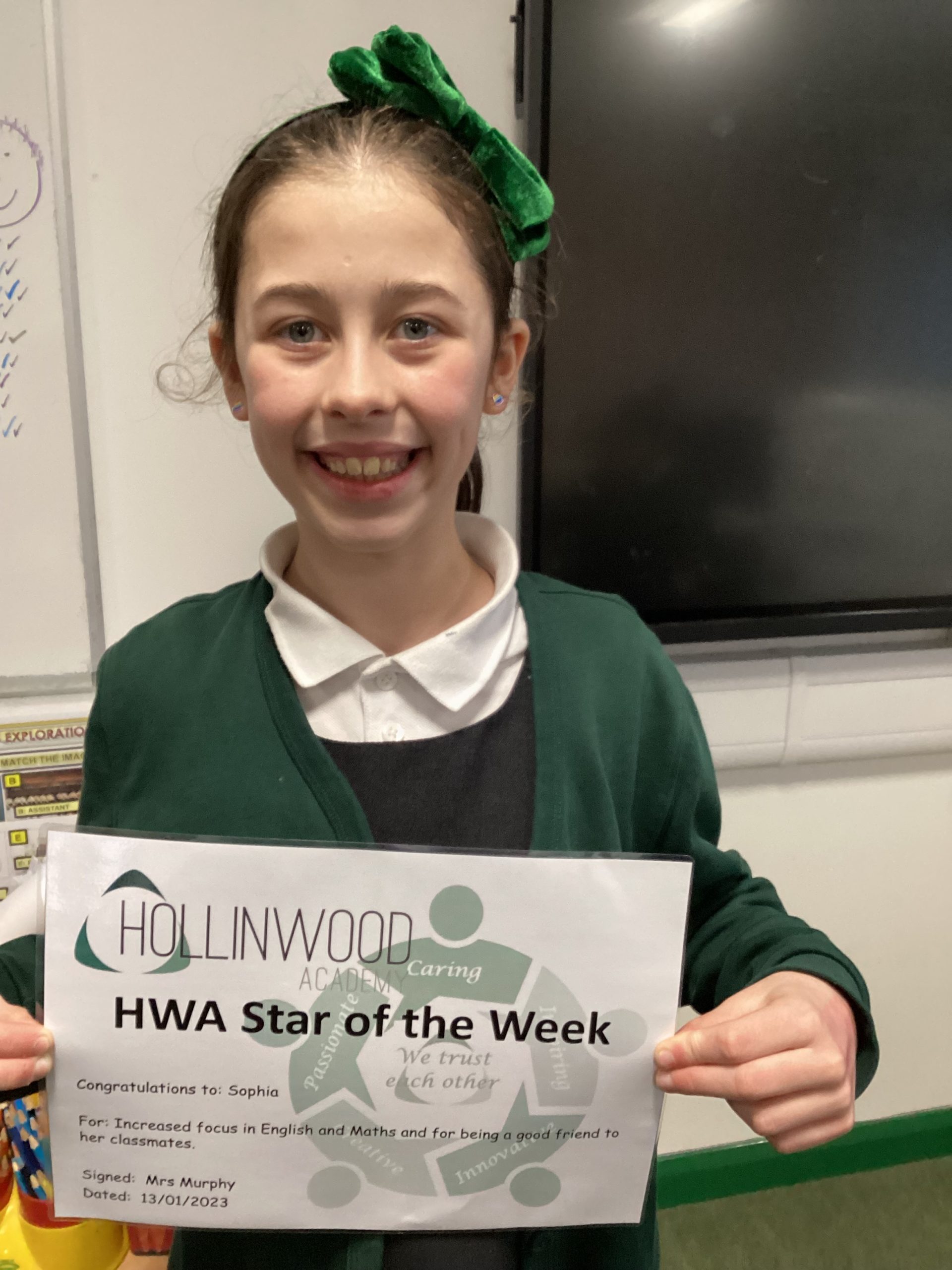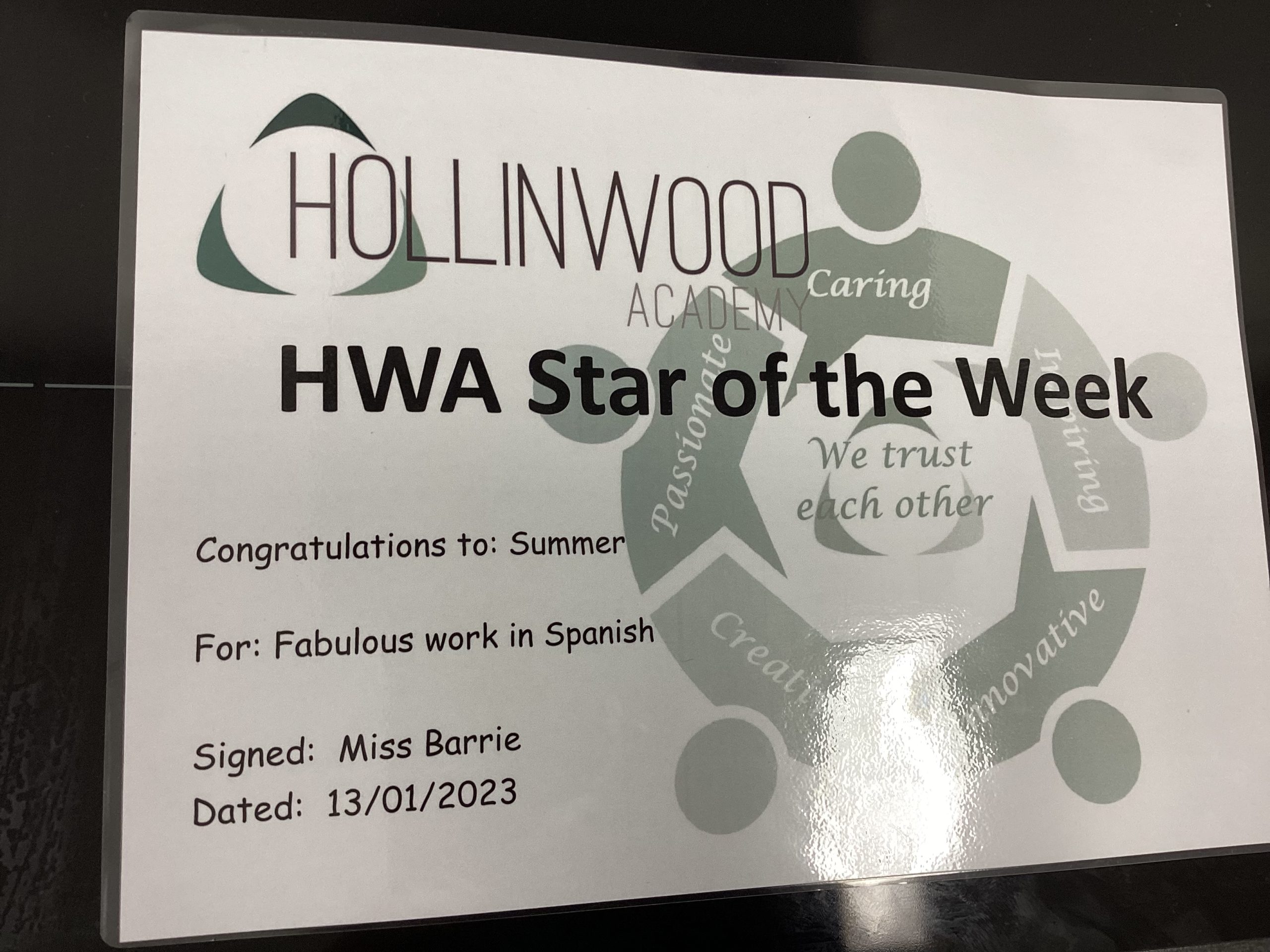 Today, we sent a message out to our families of the current year 8, 9 and 10 regarding the annual Disney trip. For the last 10 years, the MAT has given our children and young people access to the wonderful experience that is the 'Year 8 Disneyland Paris residential'. It is often one of the highlights of a child's time with us. The experience involves being away with friends, experiencing a lovely hotel, and, to top it off, spending time at Disneyland.
For the last two years, our children and young people have not been able to participate because of the Covid restrictions, however, this year we are running the residentials again. It has been agreed that all the young people in Years 9 and 10 (who missed out because of Covid) will also have the opportunity to participate.
I have had a number of meetings this week to discuss the Disney trip and the logistics of this which I hope to share more news of this trip next week. Exciting times ahead!
I hope you have a lovely weekend.
Mrs Millard