Blog 06.01.2023
Happy New Year everyone and welcome to the Spring term. I hope you had a fabulous Christmas break and it was lovely to welcome the children and young people back this week full of spirit and stories.
As I walked around the school to welcome everybody back I called into a number of classes and forms to award some children and young people their Head Teacher's Awards as they were absent from school on the last day of term.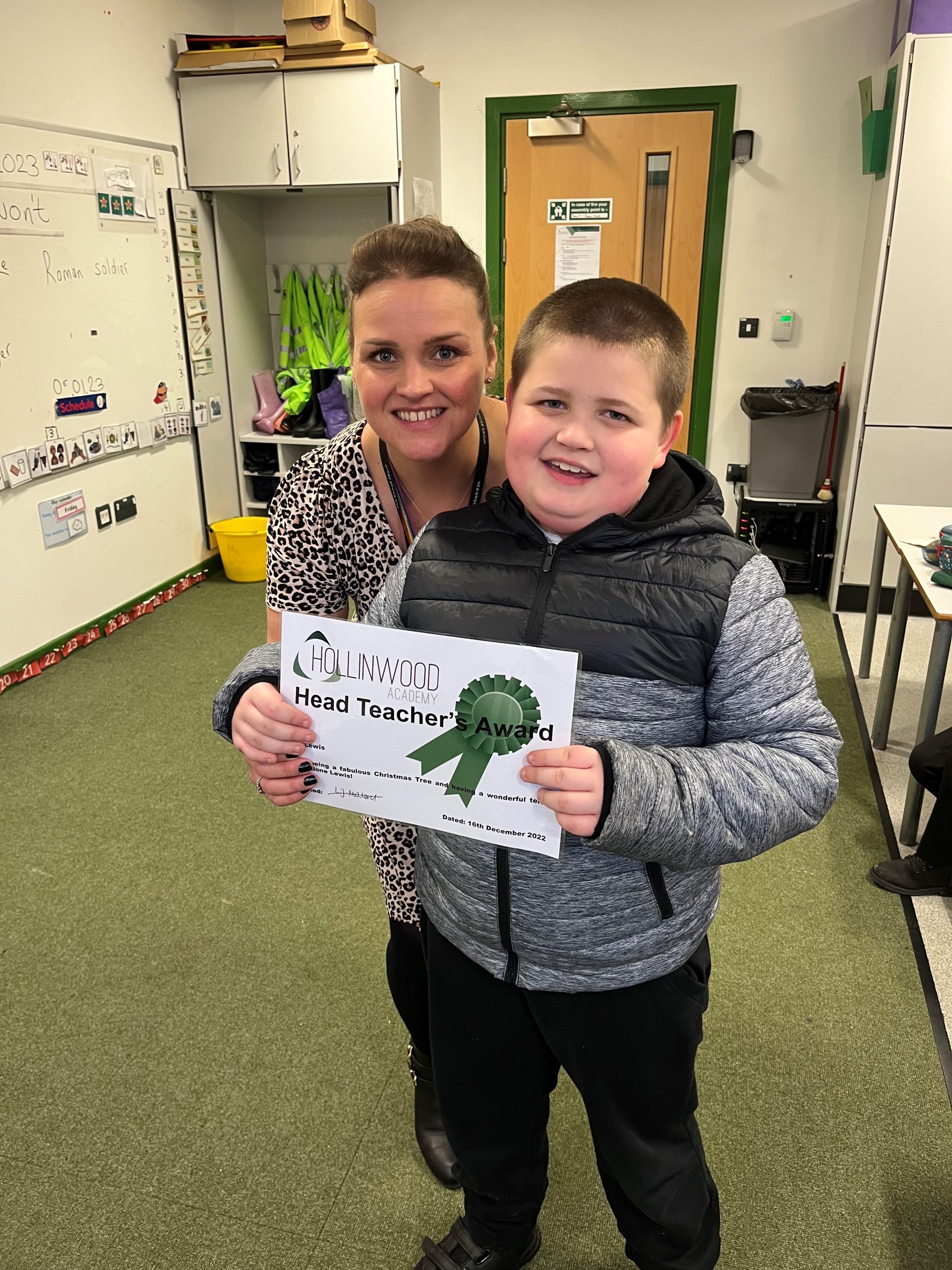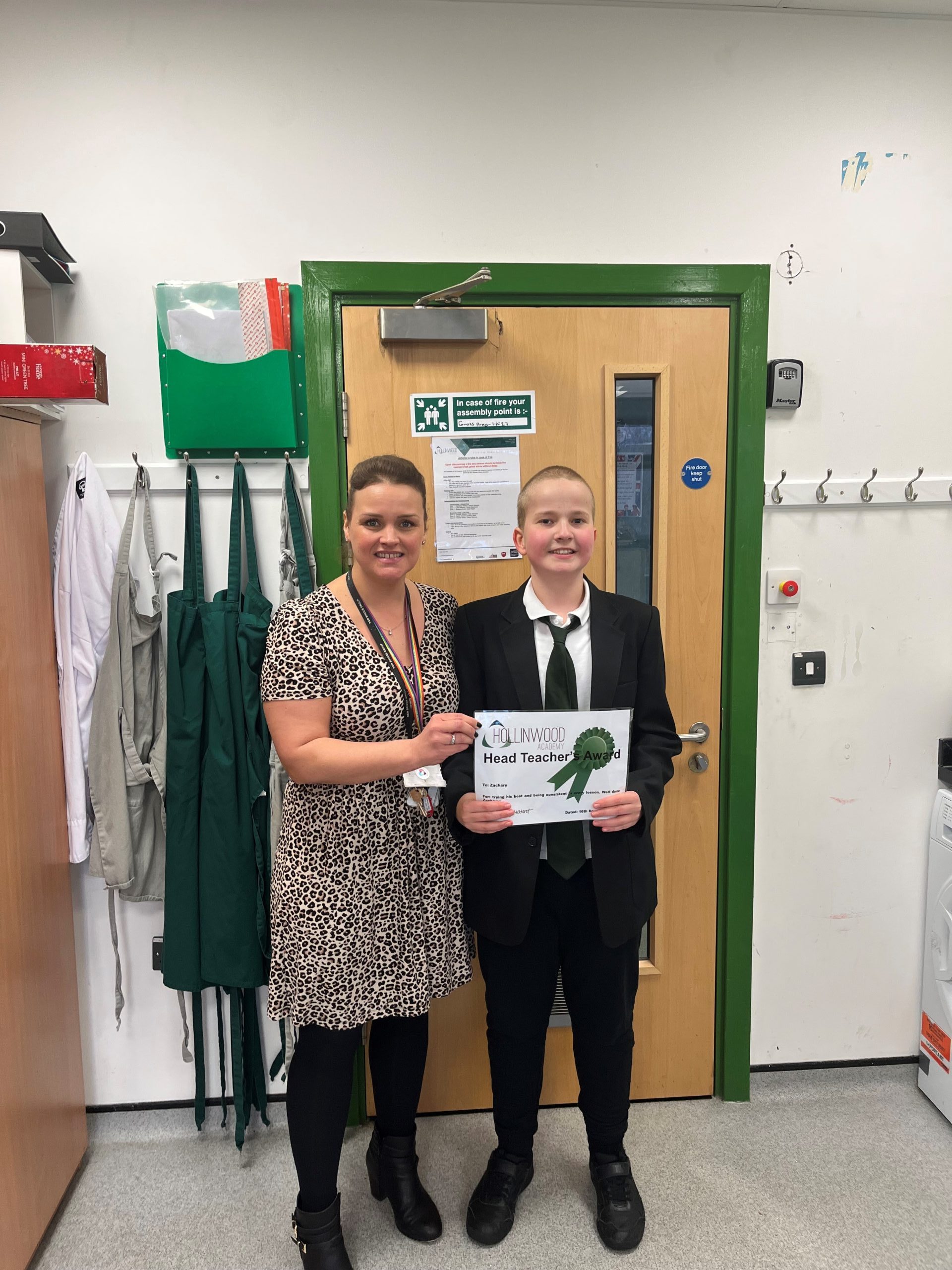 Well done everyone.
This week, we have welcomed Mr Ray Watling, our new Premises Manager here at Hollinwood Academy. He brings a wealth of knowledge and experience as he was the Premises Manager at Saddleworth School for the past 12 years. It was good to walk around the school with Mr Watling as it was a new pair of eyes to better improve our learning environment for our children and young people.
As the mornings and evenings are darker we may experience some colder and icier weather too. If we experience heavy snow and ice my priority is always the safety for the children, young people and staff. All decisions are taken around that concern. There may be extreme circumstances when it is necessary to close the school. I would only take that decision if the student's and staff's safety are put at risk because:
•There are not enough staff in school because of unexpected snow/weather conditions
•The weather makes it too dangerous for staff and students to travel to school
•The grounds are too dangerous
•The heating/hot water is not working
•School dinners are not available
I will try to make a decision about school closure as soon as possible and will inform parents through Arbor, a message on the school website, social media, local radio stations and through Oldham Council's website www.oldham.gov.uk (School Closures). Please can you ensure we have up to date contact details so you receive any news as soon as possible.
After school club may be cancelled when the weather is poor too. We will contact parents via Arbor.
During the winter period, if it is safe to do so, the children and young people will spend some time outside playing in the snow. This means the students will need wellingtons or sturdy boots plus a change of footwear and spare socks for inside. Also ensure your child is well wrapped up with a thick coat, hat, gloves and scarves.
Now to our amazing SUPER STARs and HWA Innovative STARs
Mrs Lerigo's STAR of the week is Abdul for an amazing start to school life at Hollinwood.
Mrs Lerigo's HWA Innovative STAR is Lyla for thinking of great ideas of how to do things in our cooking lesson.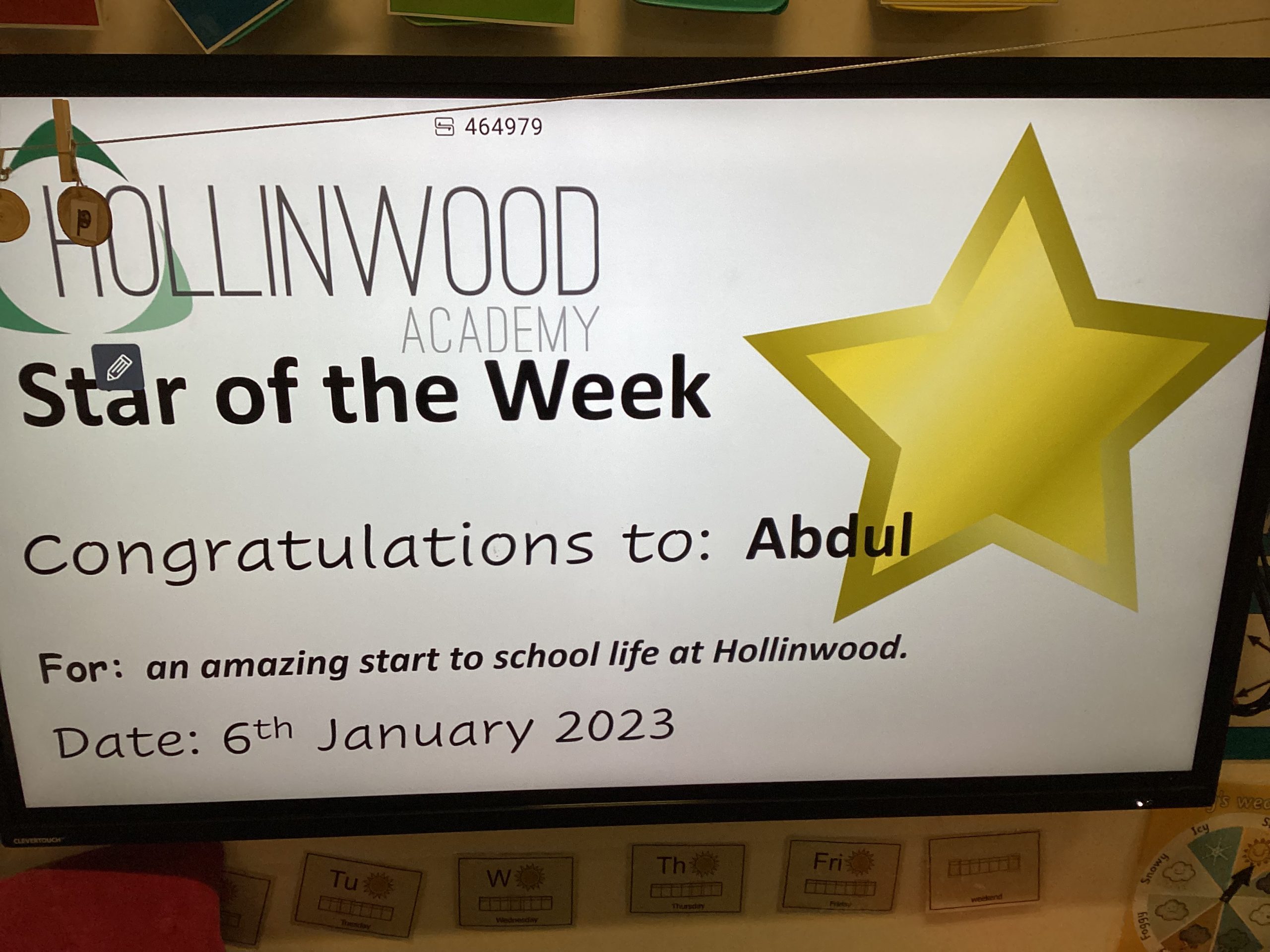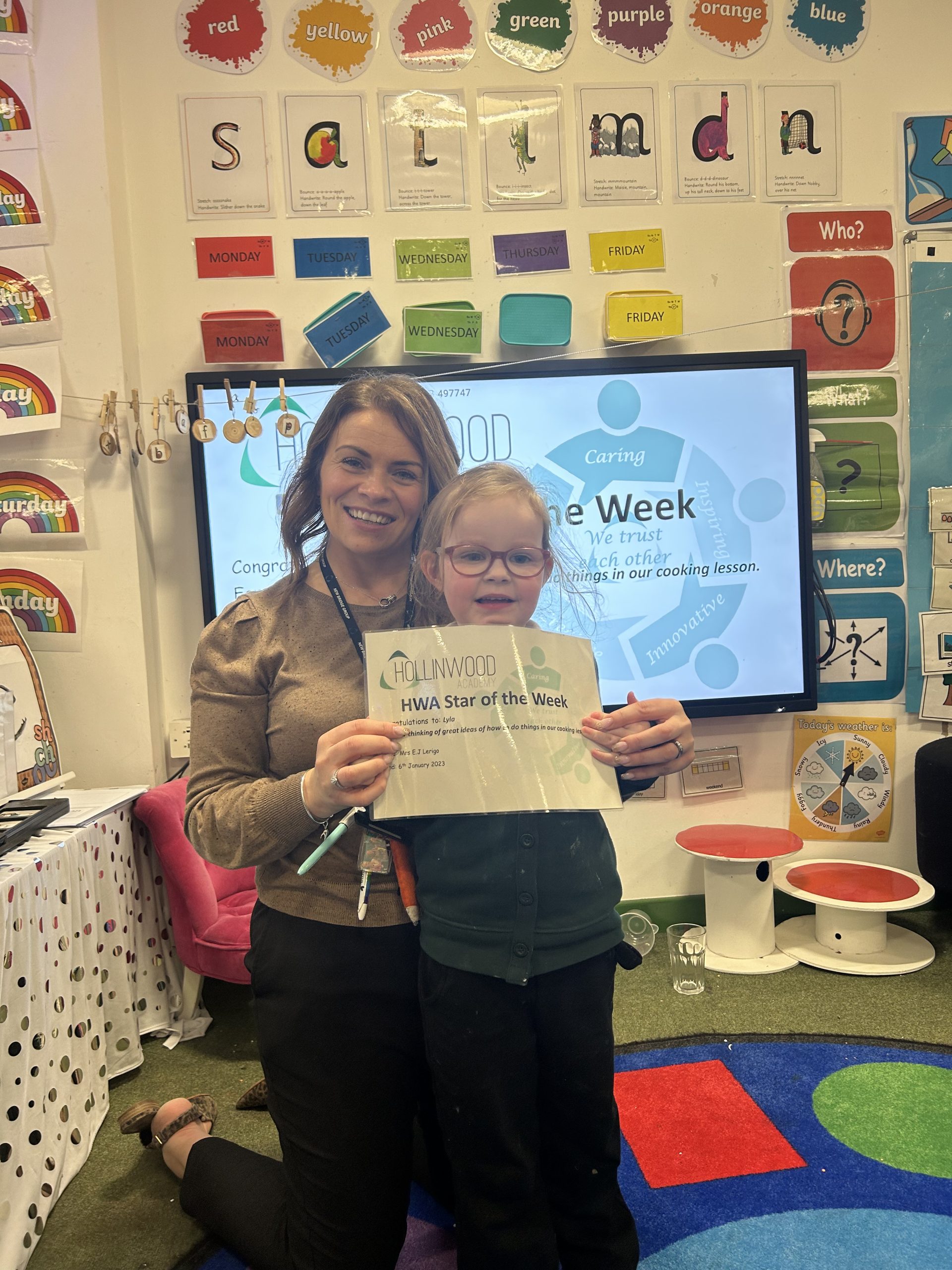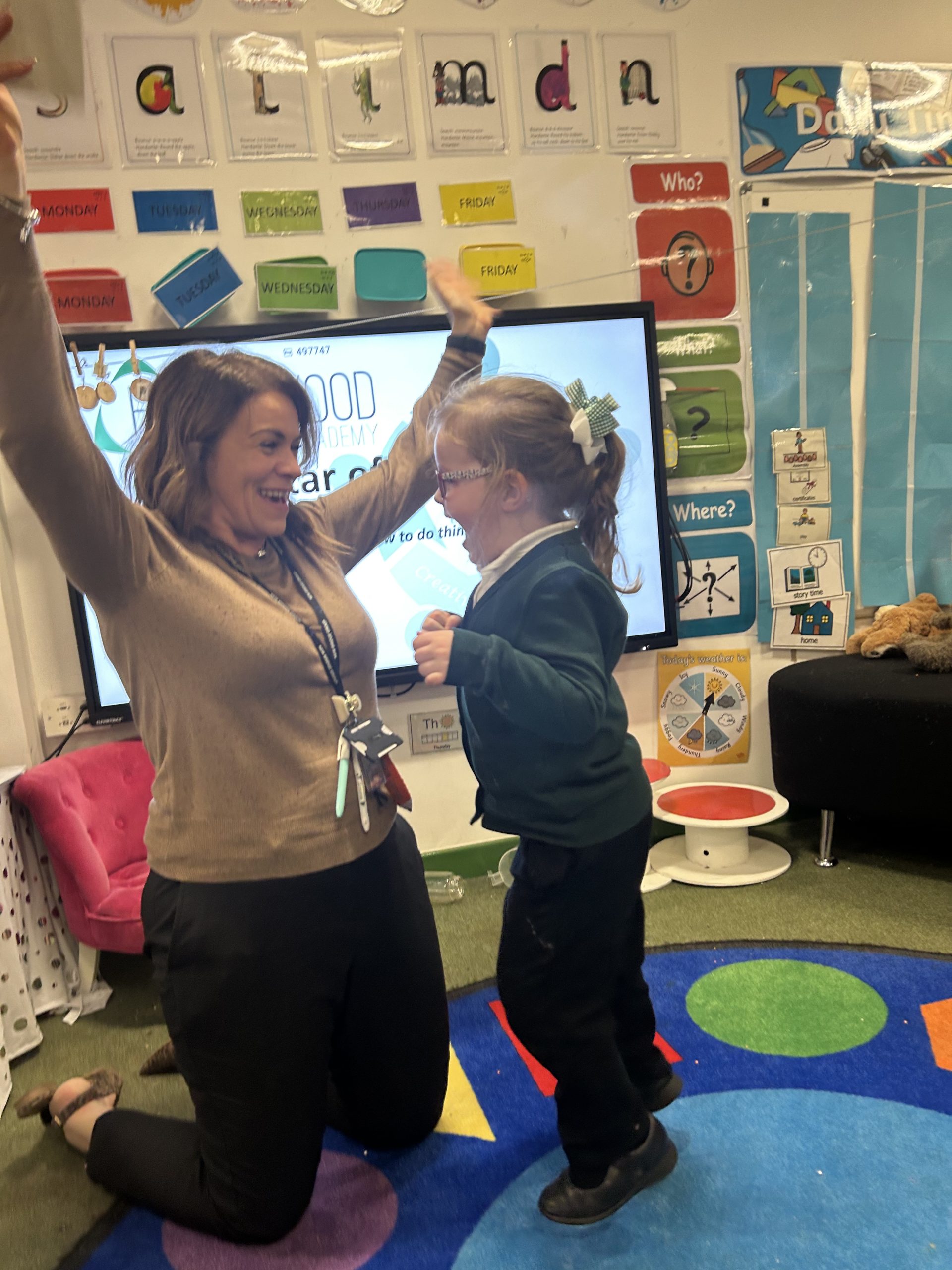 Miss Oakley's HWA Innovative STAR is William for using snapcore this week to communicate with his teachers.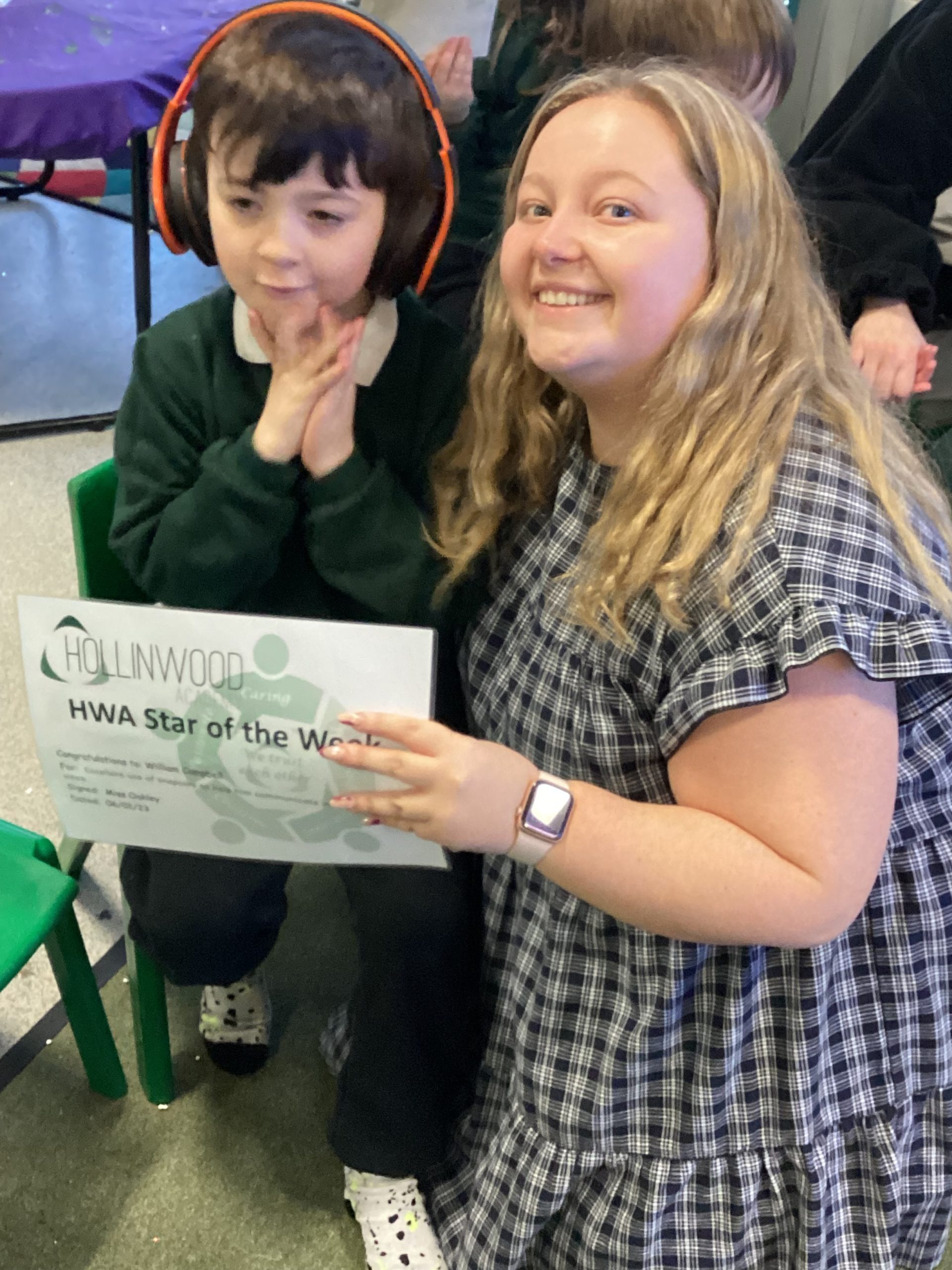 Mrs Woodhead's STARs of the week are Louis and Riley for working with a friend to find different ways to make music.
Miss Pietraszewska's STAR of the week is Lewis for believing in himself in maths and overcoming his dislike of counting by 2s. Well done, Lewis!
Miss Pietraszewska's HWA Innovative STAR is Maya for creating a special dance routine with her friends at the end of the day. Your friend enjoyed! Well done, Maya.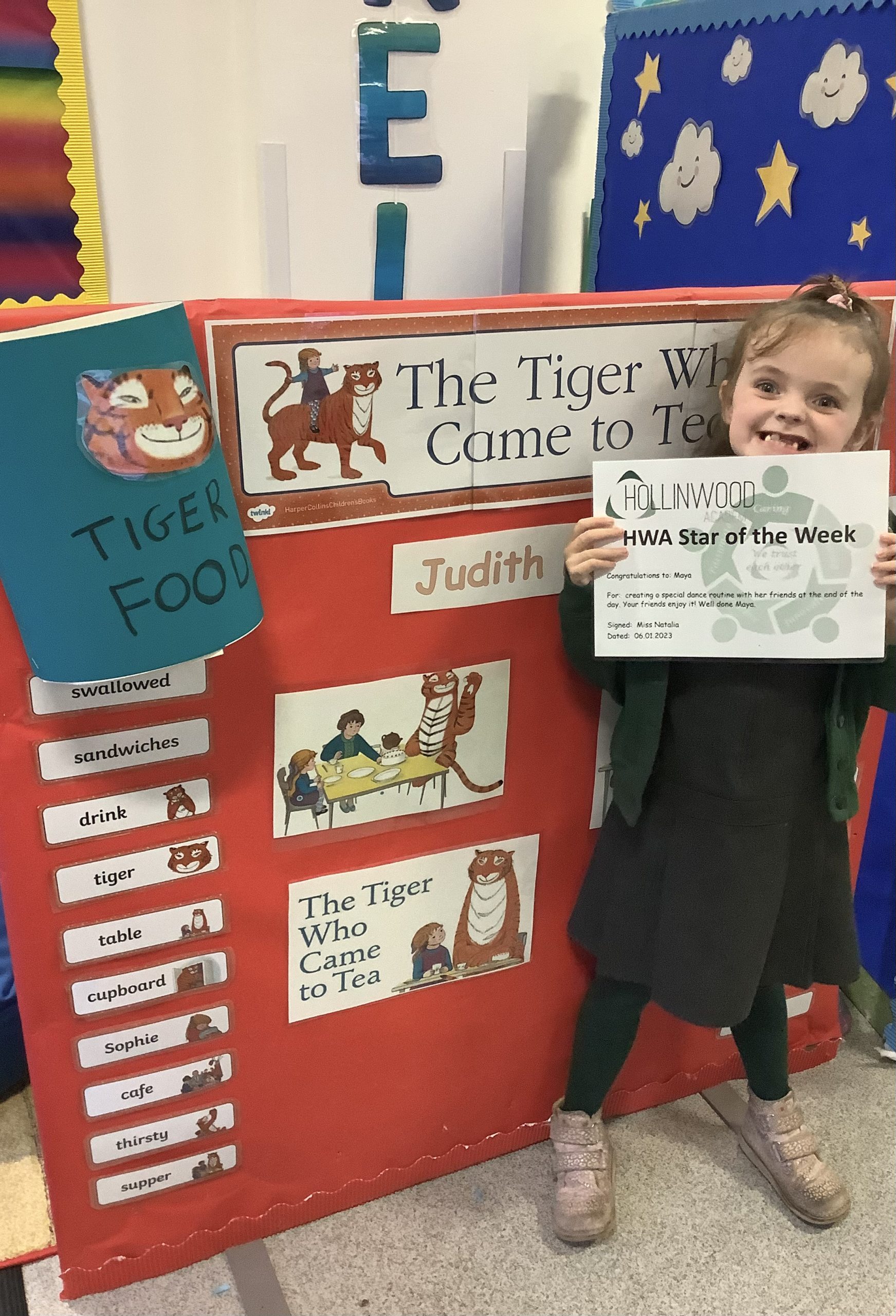 Mrs Halkyard and Miss Hulme's STAR of the week is Jacob for having an amazing first week back and trying exceptionally hard in maths.
Mrs Halkyard and Miss Hulme's HWA Innovative STAR is Xander for demonstrating our spring target we are innovative by always contributing to lessons and sharing his ideas with the class.
Mrs Halkyard and Miss Hulme's WOW moments go to Blaire, Loki, Cole and Isaam. Well done!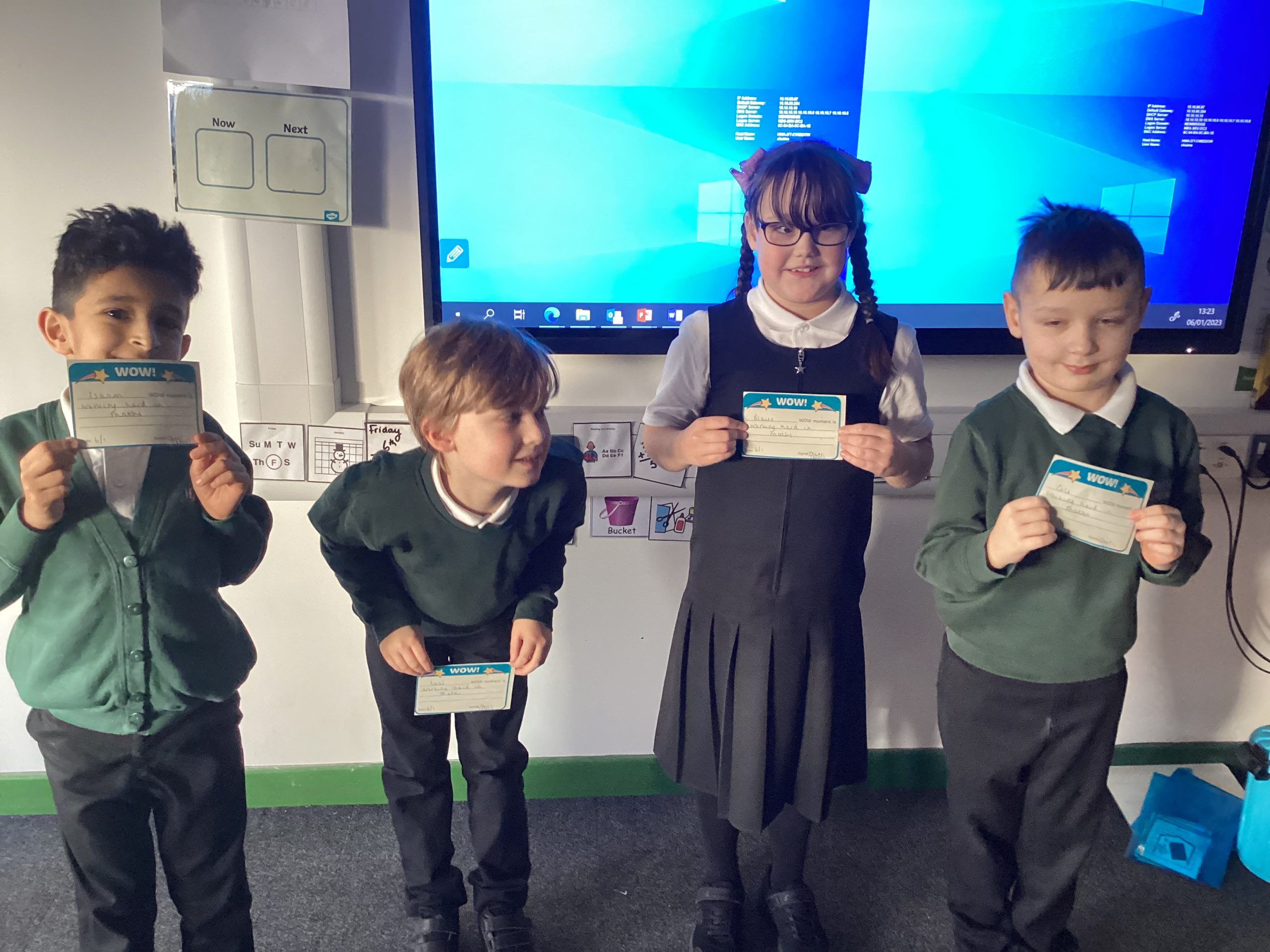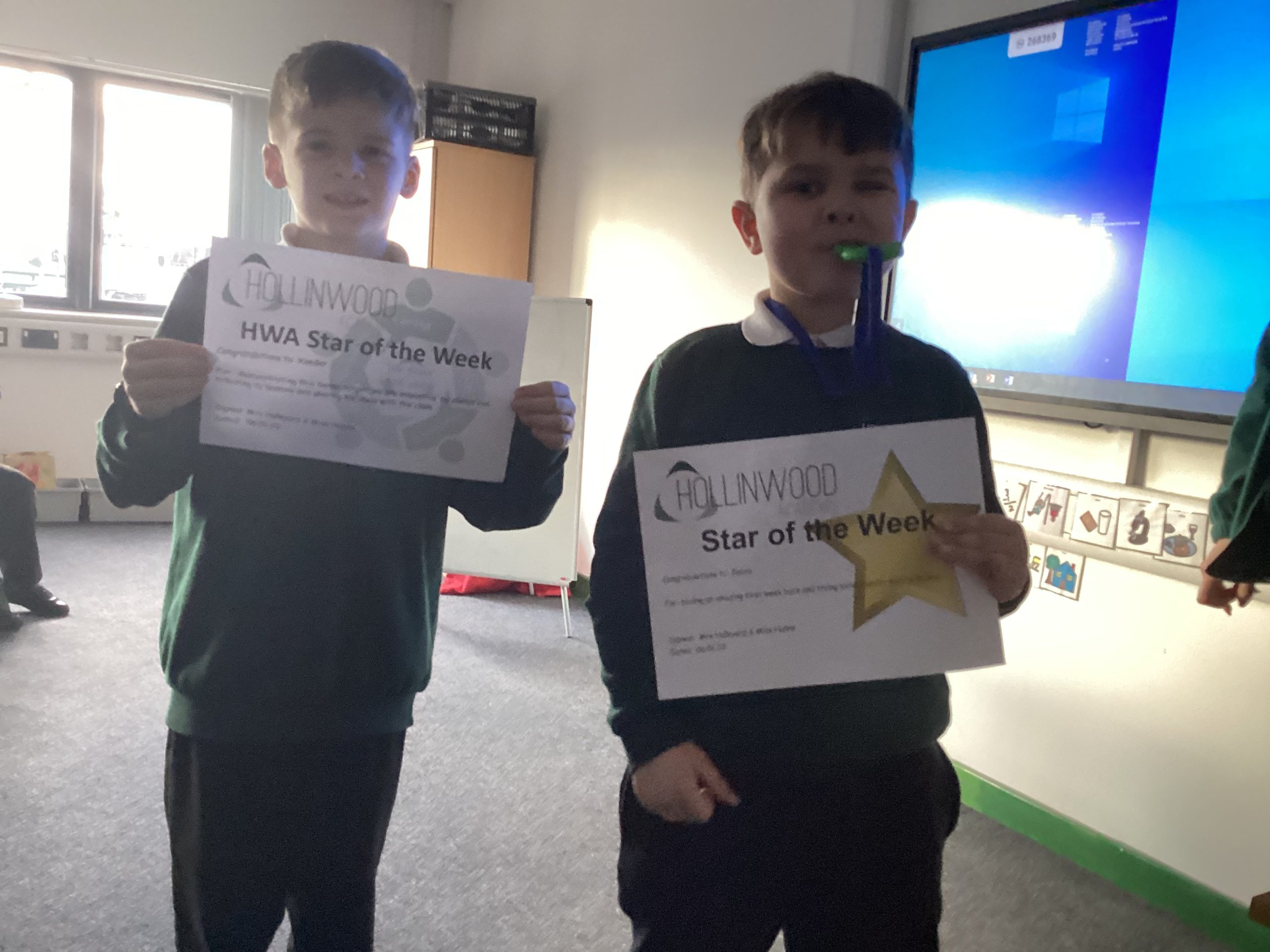 Mr Corrigan's STAR of the week is Faiha for making great progress in Attention Autism.
Mr Corrigan's HWA Innovative star is Brooke for solving problems by asking for help.
Mr Corrigan's WOW moments go to Jason, George, Derry and Oscar. Well done!
Miss Prescott's STAR of the week is Ebon for setting back into school and very good listening.
Miss Prescott's HWA Innovative STAR is Gerard for being innovative in history showing an example of what 'trading' meant in Ancient Greece time.
Miss Tootill's STAR of the week is Lottie for settling into her new class and school.
Miss Tootill's HWA Innovative STAR is Maddie for encouraging others to be innovative and caring.
Mrs Davies' STAR of the week is Anna for amazing engagement in all lessons all this week.
Mrs Gittins' STAR of the week is Alex for taking himself out of the classroom when another child started to cry.
Miss Parkinson's STAR of the week is Sophia for doing some fantastic home learning and bringing it into school to show us.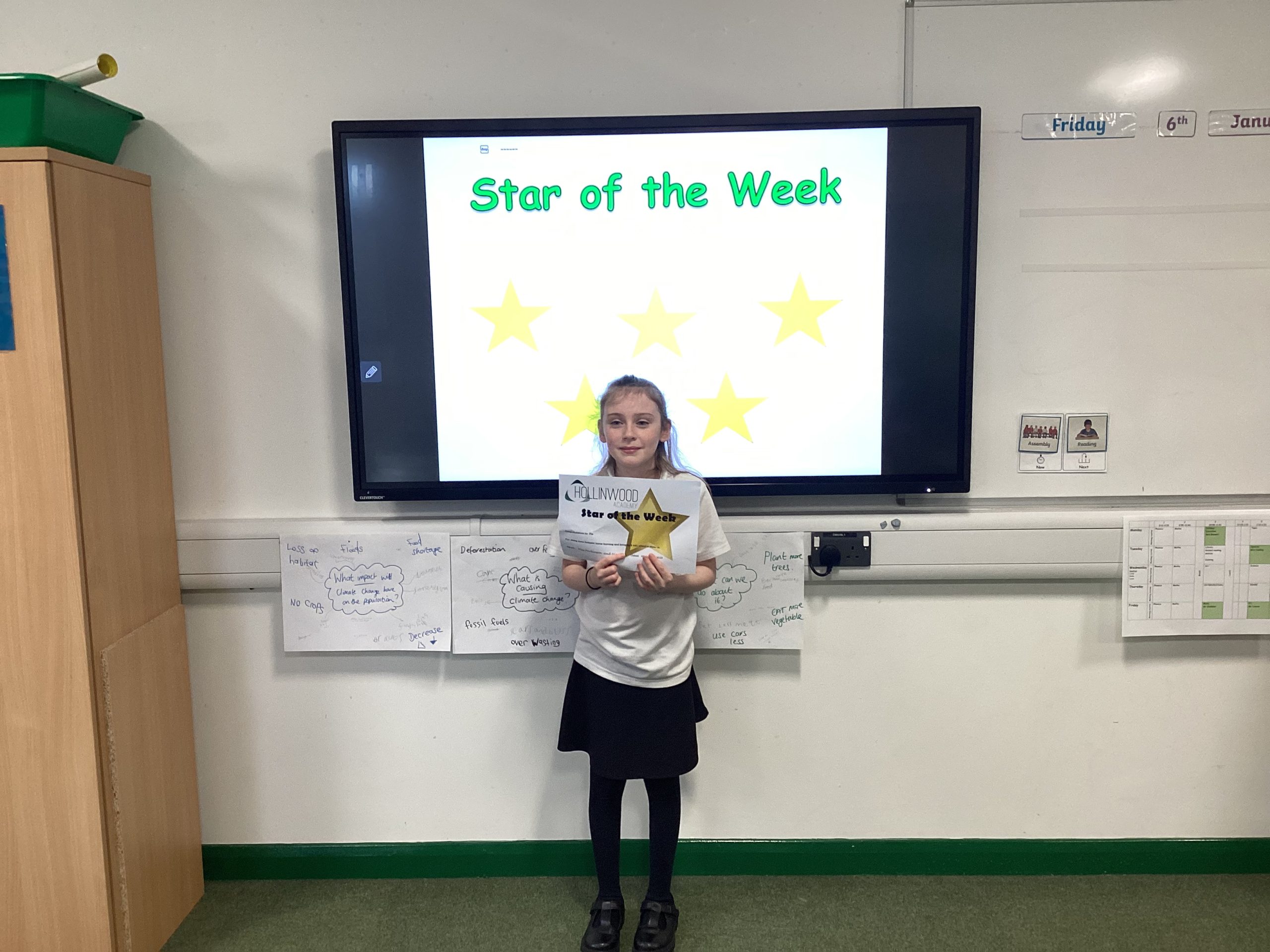 Mrs Matthew's STAR of the week is Tyler for always showing exemplary behaviour in and around school and trying his best in all areas of his learning.
Well done to our secondary Hollinwood Academy STARs this week: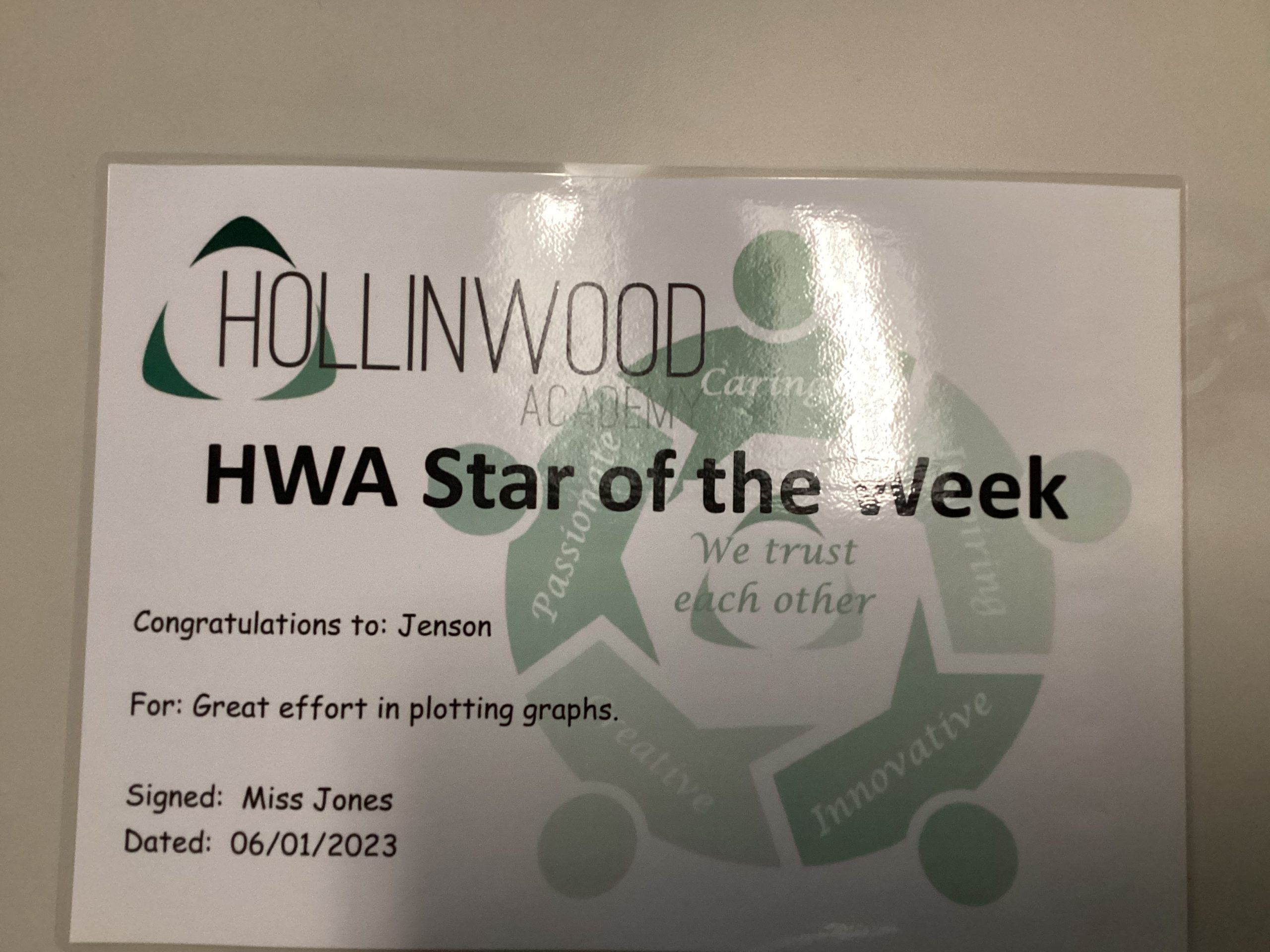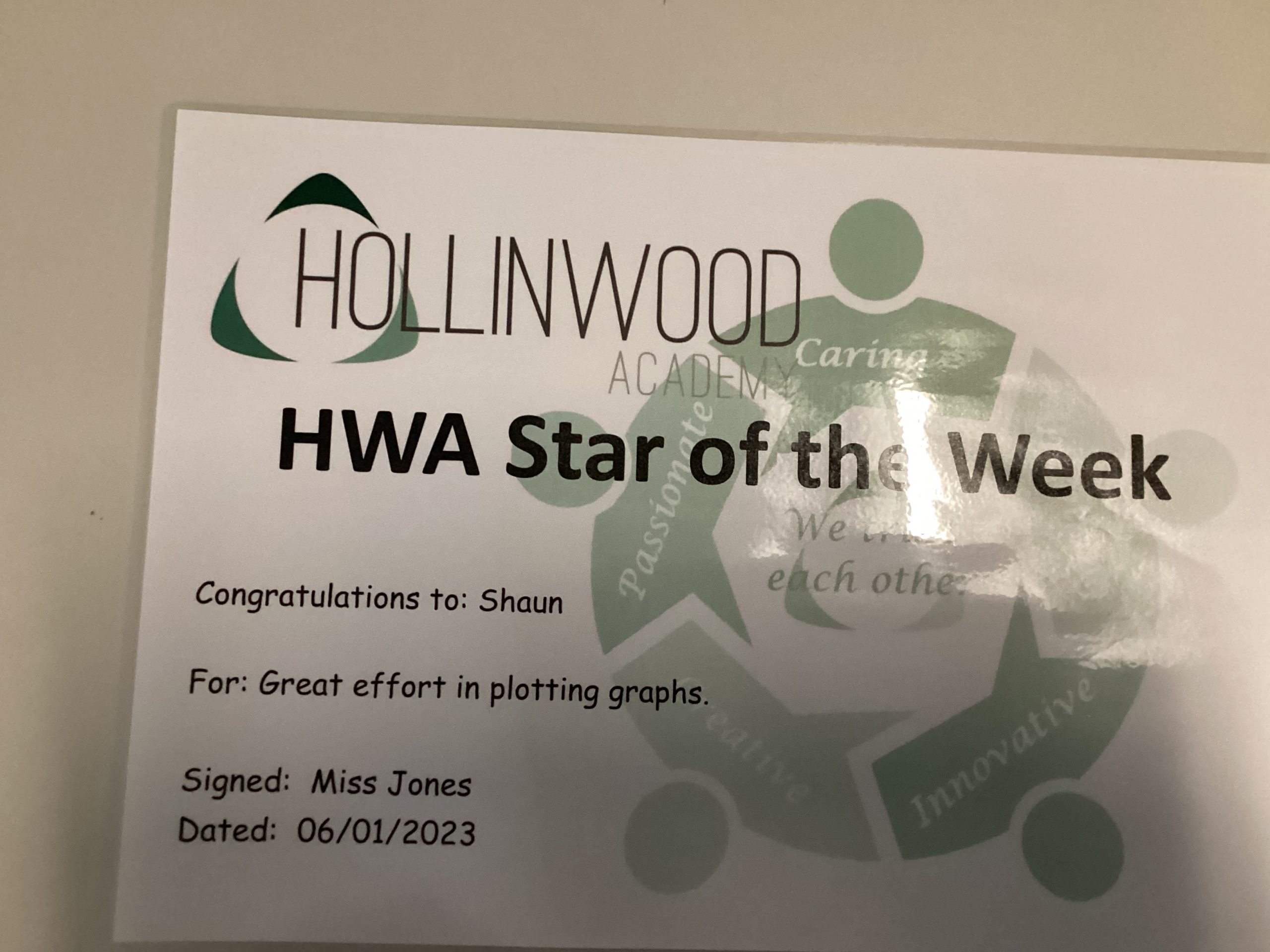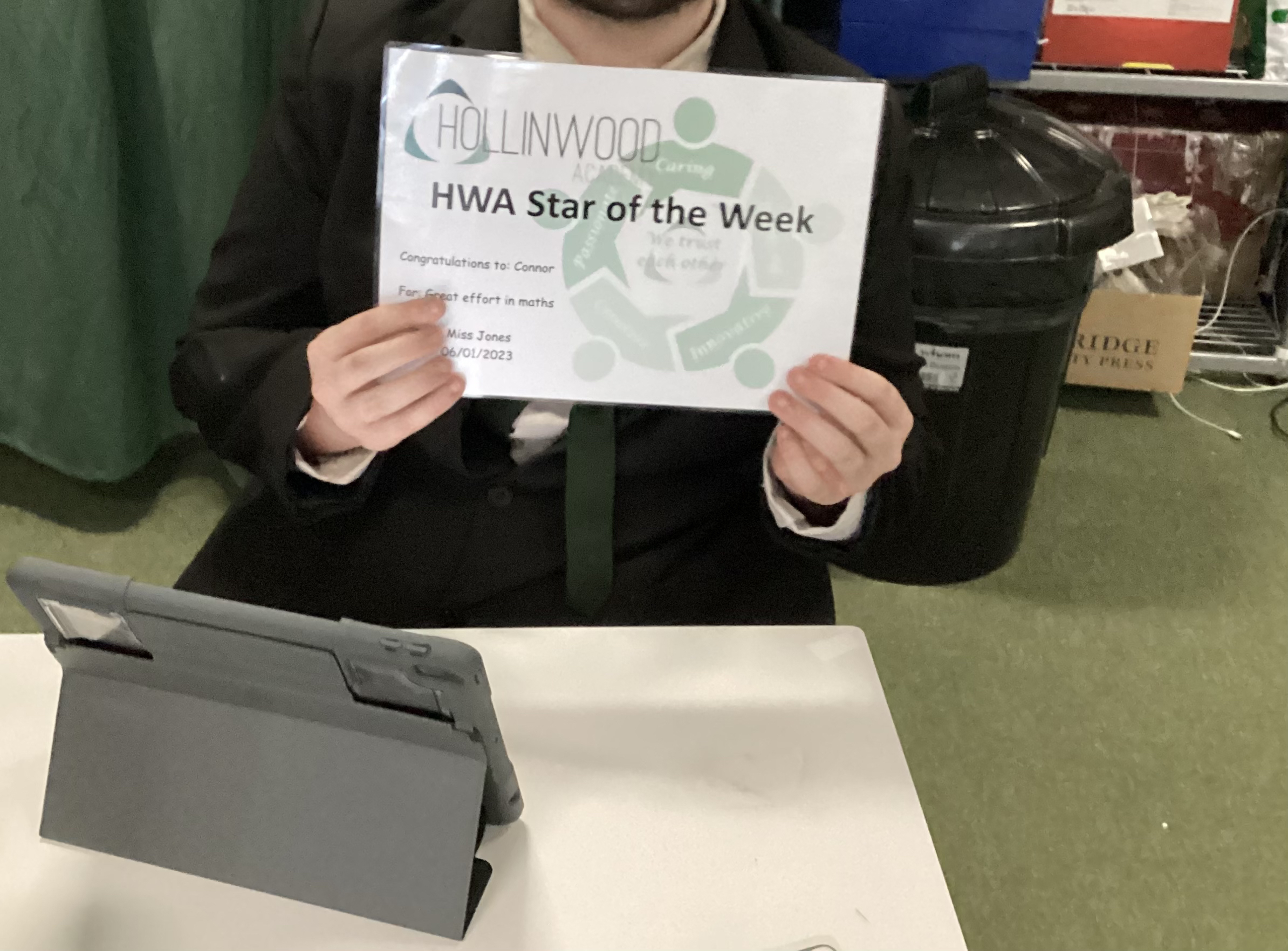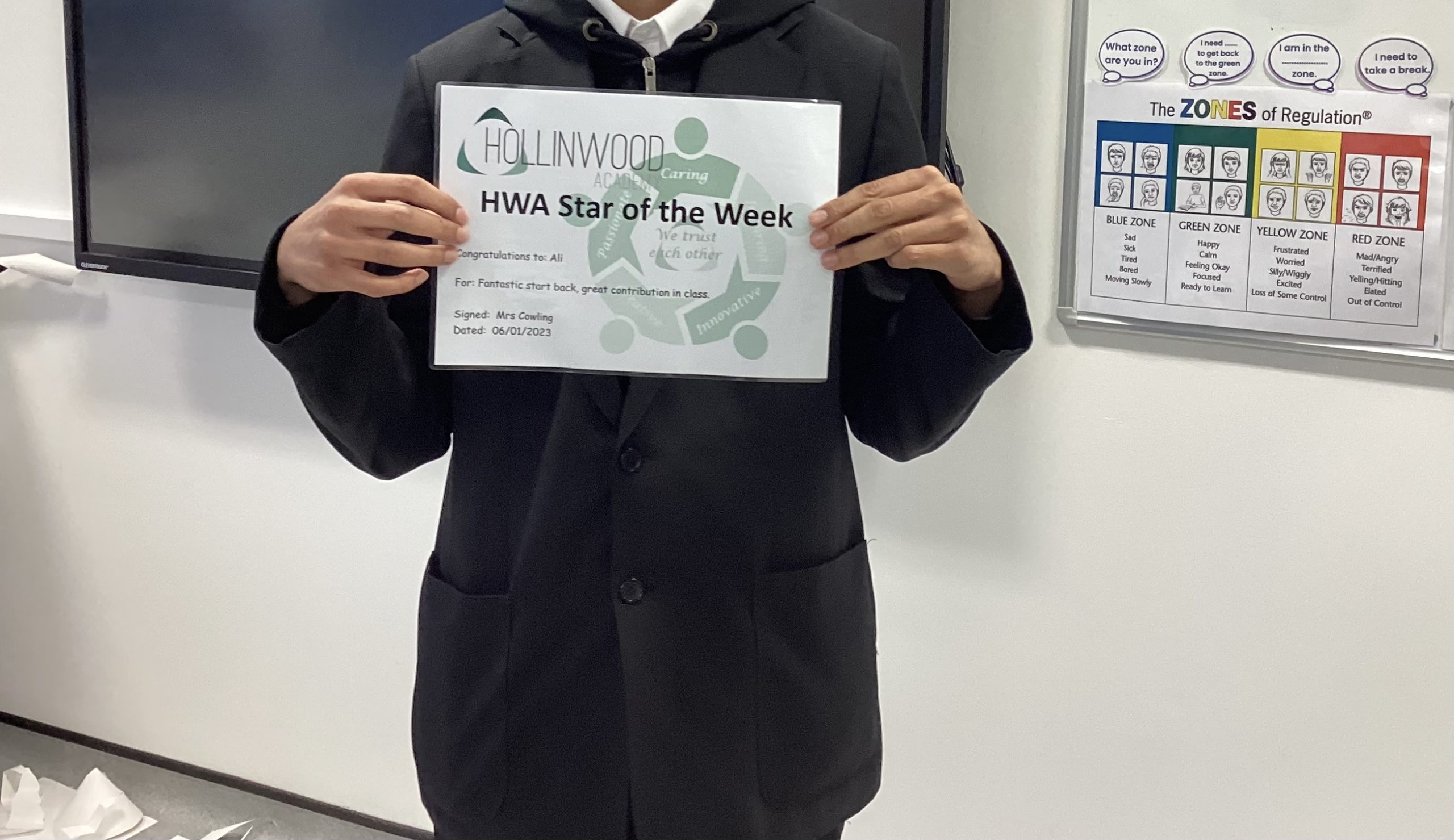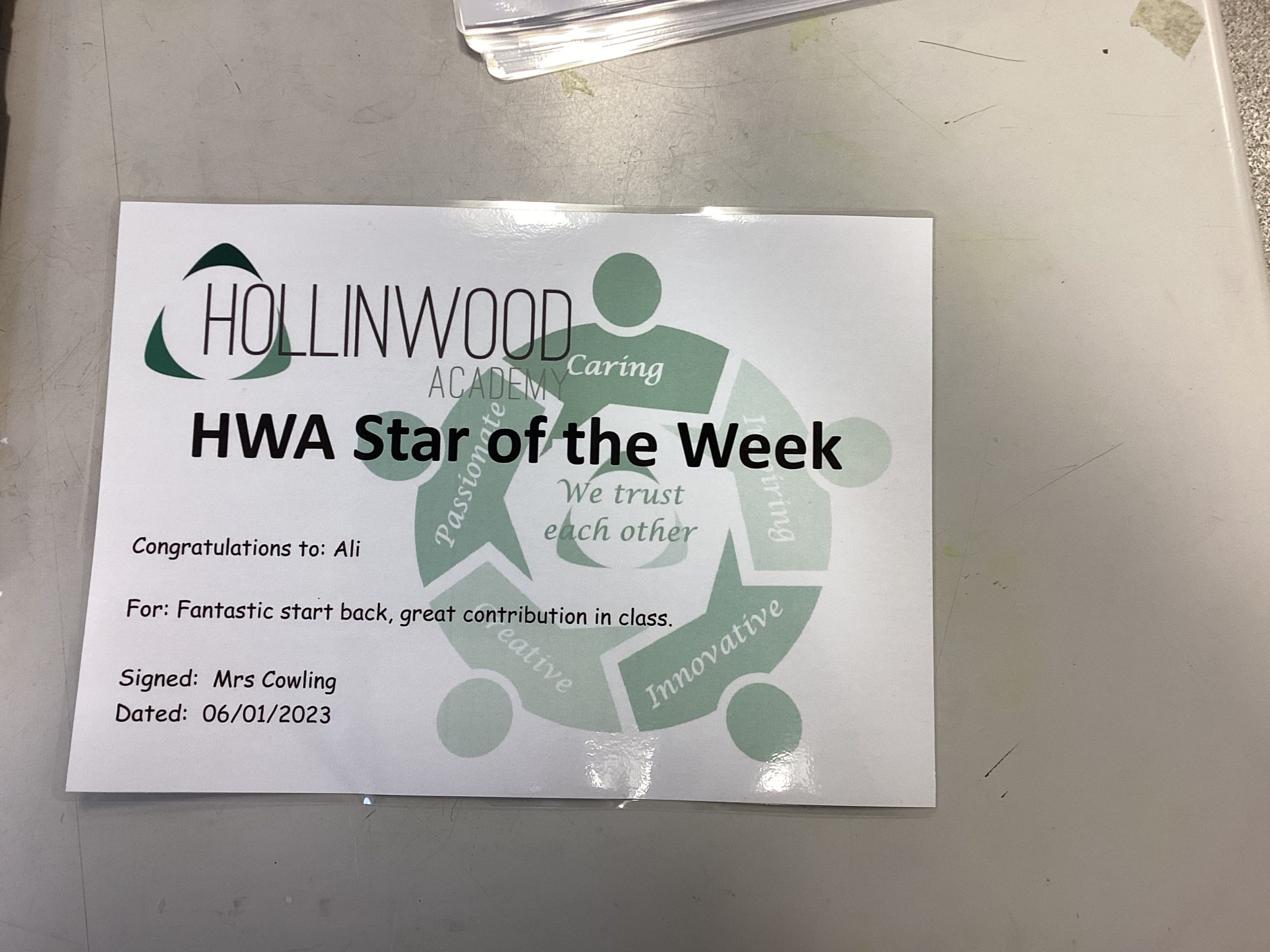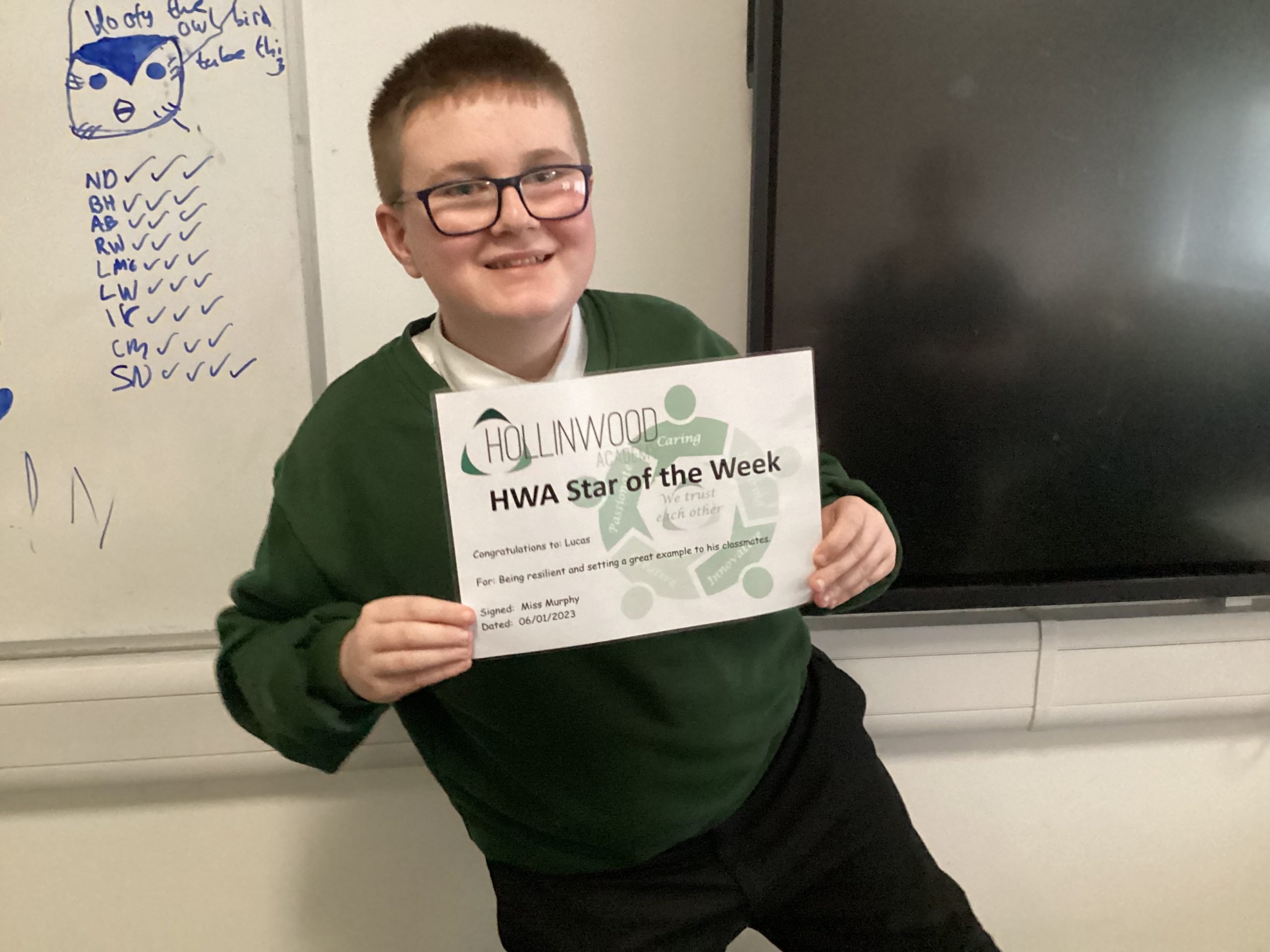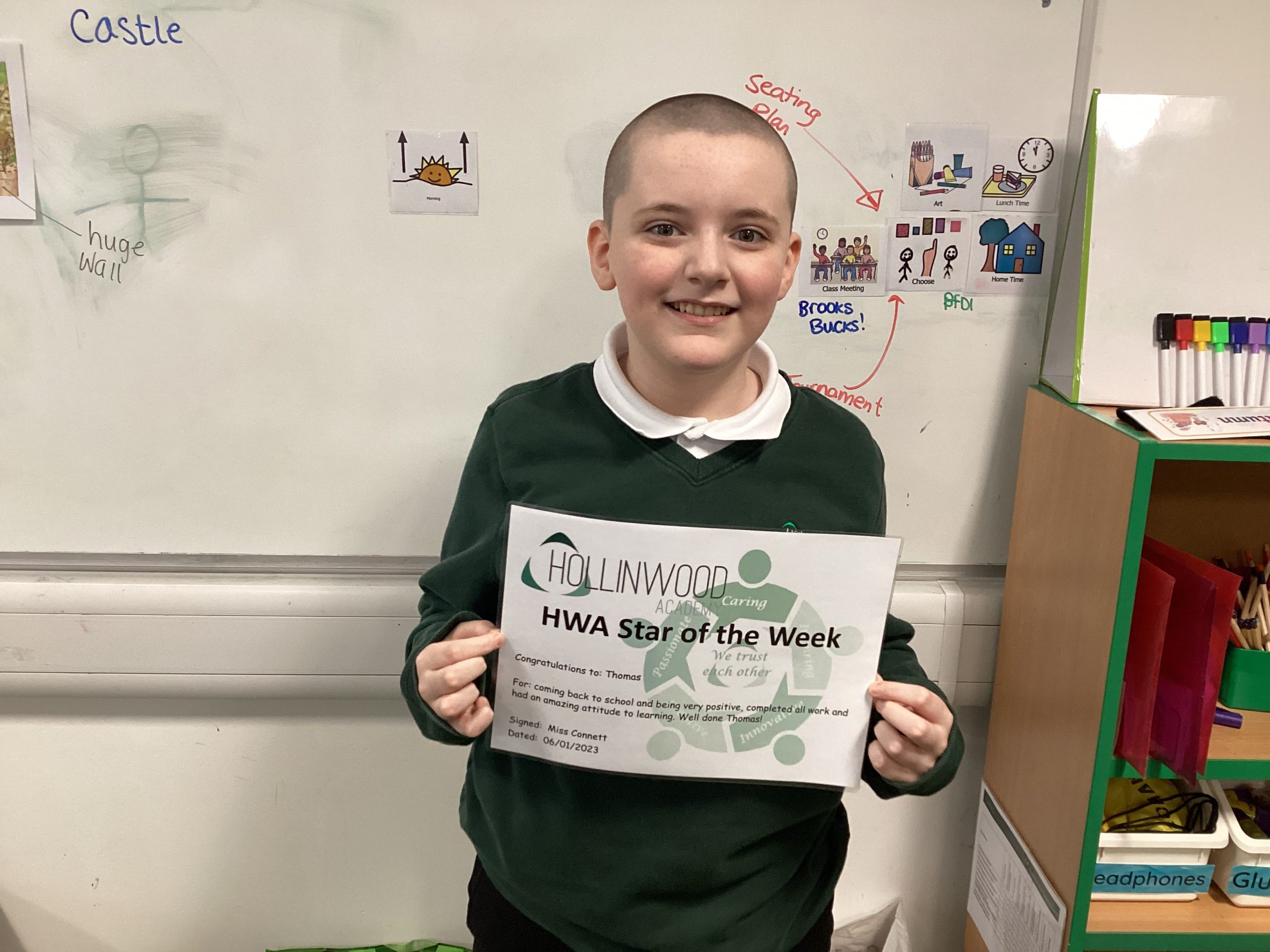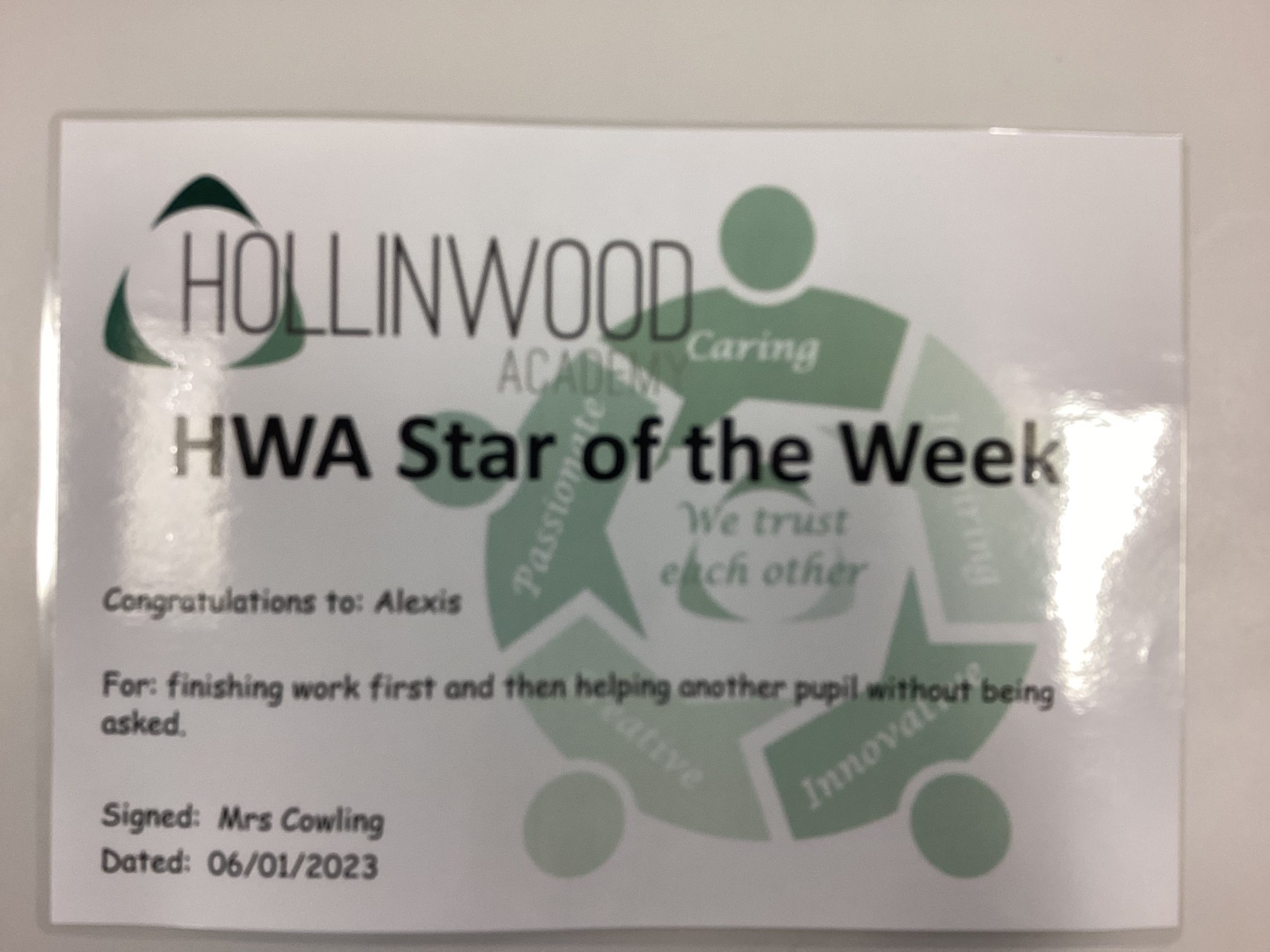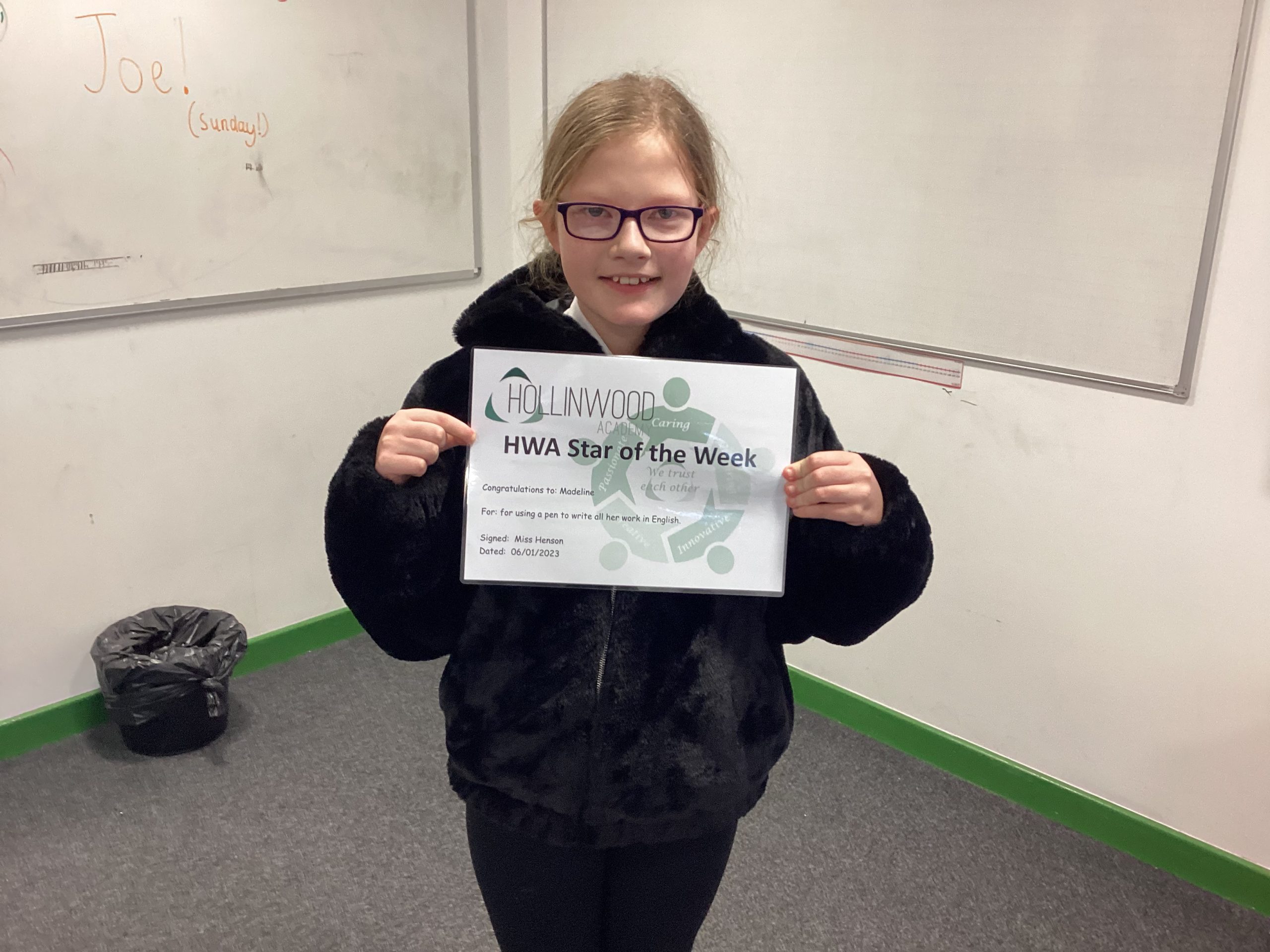 I hope you have had a lovely weekend.
Mrs Millard