Blog 11.11.2022
Last week, we successfully appointed Mr Watling as our new site manager for Hollinwood Academy. Mr Watling is a very experienced and knowledgeable site manager and has been at his current school, Saddleworth High School, for the last 11 years. He will be working closely with Mrs Tushingham, the premises and estates team across the MAT. We are very fortunate that Mr Watling has accepted this new post and we can't wait for him to start.
On Monday, we welcomed our first cohort of students into our brand-new wellbeing hub with Mrs Harrington and Miss Stubbs. These students will be with us until Christmas and we will be working on emotional awareness, sense of self, resilience and building positive relationships to name just a few!
This week we have chosen our goals for our time here and begun to work on discovering more about our mental health and wellbeing. This included a lesson on the science of our brains and the Flight, Fight, Freeze response! Circle of control and began our Worry Tree with the aim of working through these over the week and turn each autumn leaf into a blossom as we find solutions.
We have created a welcoming environment in which the students feel safe and able to talk about their emotions and find new ways of dealing with difficult situations.
On Thursday afternoon we joined Miss Hand's nurture class and created some Remembrance Day artwork. Which we then took to place at the Failsworth war memorial.
We are very proud at how engaged and happy the students have been so far and look forward to the coming weeks.
Thank you Mrs Harrington and Miss Stubbs from the students in the wellbeing hub.
Let's see what some of the classes have been doing starting with Mrs Halkyard and Miss Hulme's class…
"We have had a great start to the half term in class. Miss McDonald has now left to start her maternity leave so we are transitioning into Miss Hulme taking over. We also have Miss Lyons now in our class which has been a lovely addition.
In geography this half term we are learning about the earth- the layers, mountain and volcanoes. Last week we studied the layers and created our own Play Doh earth models. This week we have been learning how mountains are formed and we identified different mountain ranges around the world.
In PSHRE, we have learnt about bites and stings- what might bite or sting us and what to do if we get stung. The children played a great game of charades where they had to act out different creatures that may bite or sting.
This half term, our Hollinwood Stars target is 'Inspiring'. On Monday, we read a book based on a firefighter and from this did our Attention Autism session. The children had to put out a painted fire during our session and then we created our own firefighter and wrote adjectives around them to explain how they are inspiring people.
On Tuesday afternoon, we spent some time focusing on our EHCP targets. We spent time with each other playing games, listening to each other and working together.
In Outdoor Ed, the children went to Tesco to source out different items without seeing them visually.
In music the children have been developing their keyboard skills with Mr Challinor by creating their own songs.
In PE, we have been practicing our dribbling skills in football.
In Science, we have been focusing on light and learning about how light reflects off objects. This week, we went on a hunt around our classroom to find objects that are shiny and then recorded our results. After that, we sorted our results into categories based on how much light they reflected and how shiny they were.
In Art, we are beginning to explore the Egyptian period. This week, we had lots of fun learning about them through an Attention Autism session and thoroughly enjoyed wrapping Miss Hulme up as a Mummy! We then created our own silhouette pictures of an Egyptian scene with the Pyramids and Camels. We are looking forward to learning more about them and eventually creating our own Egyptian scrolls.
We have also been practicing for our Christmas Performance and we are very much looking forward to performing for you all."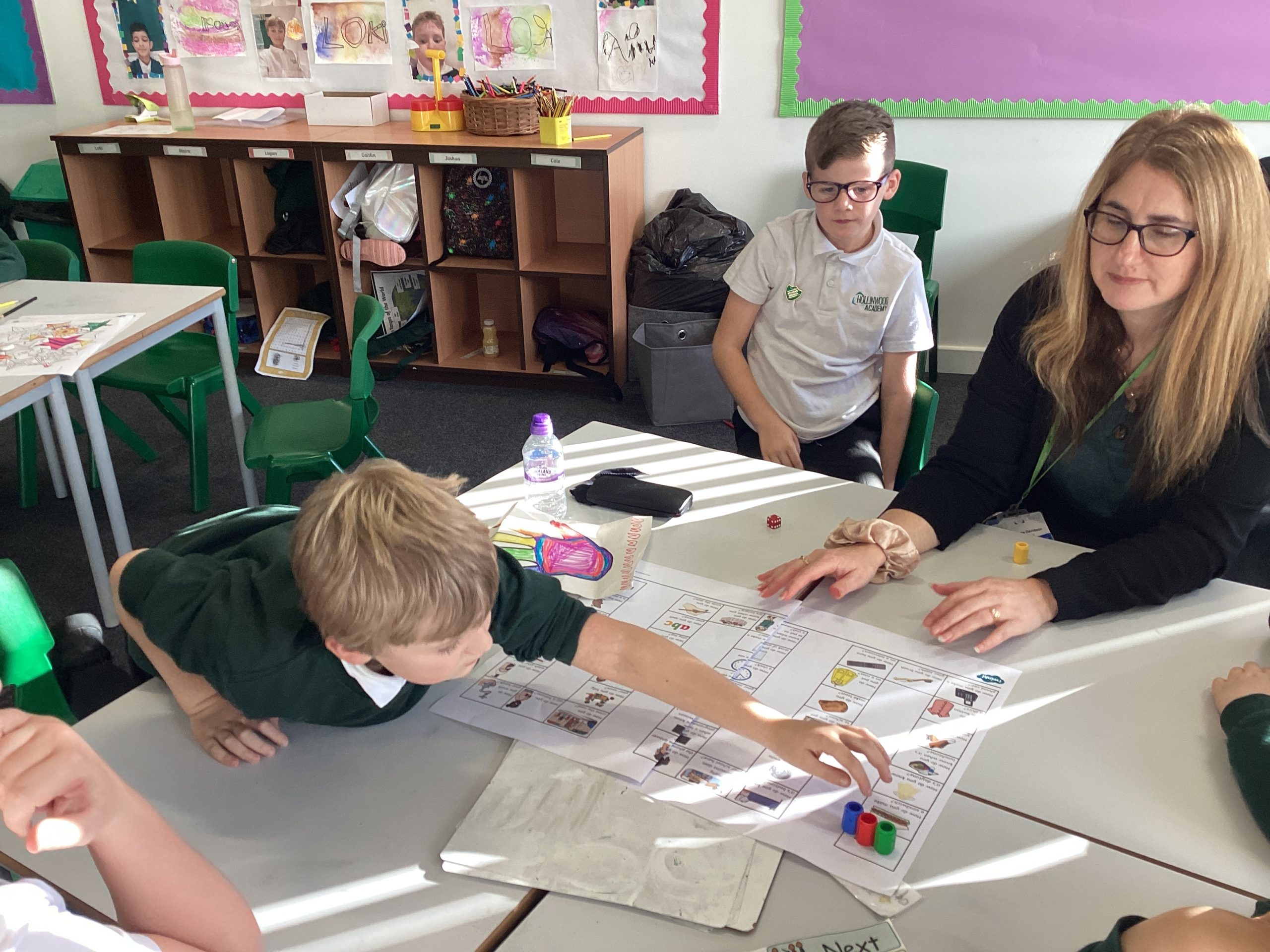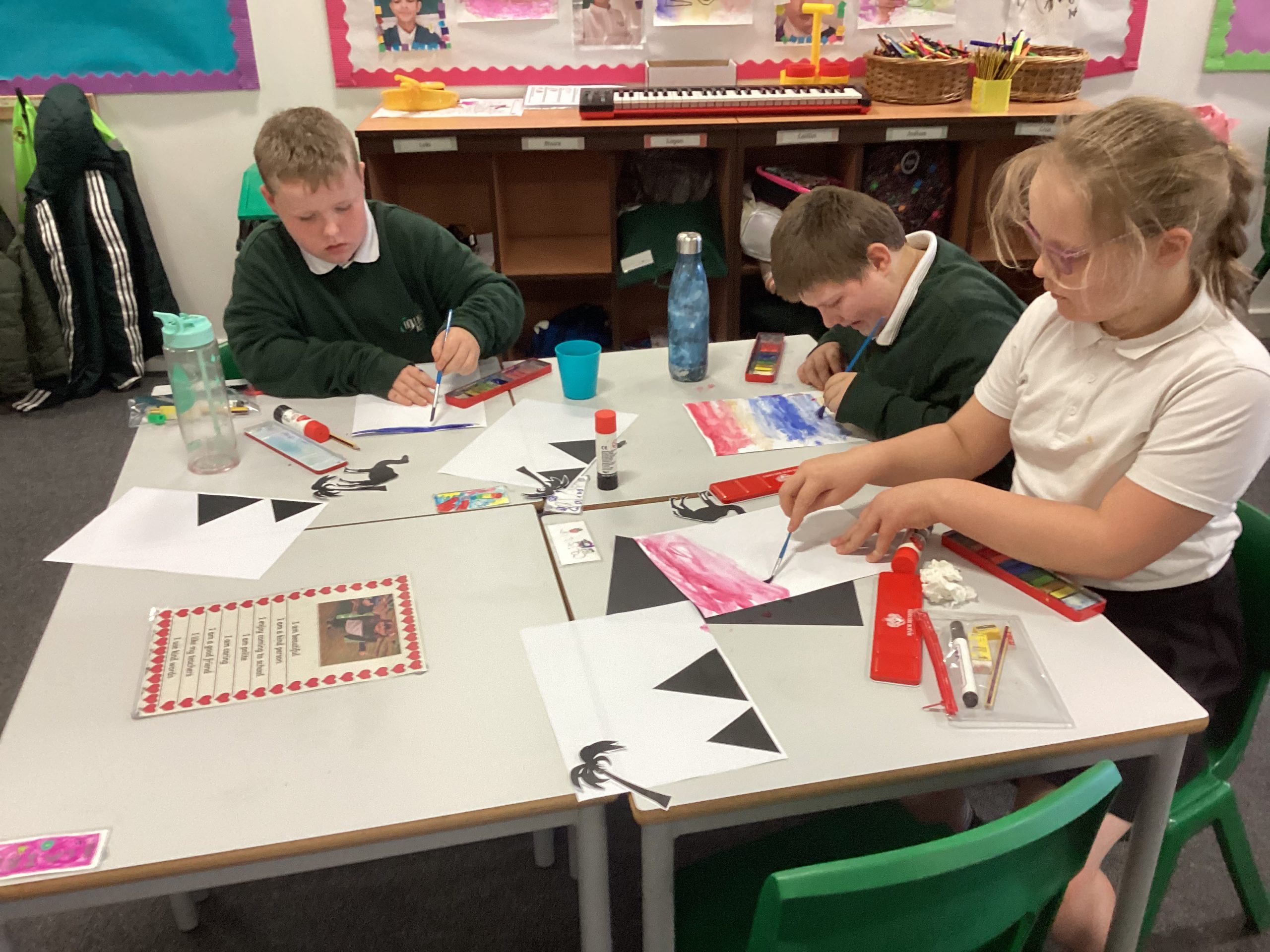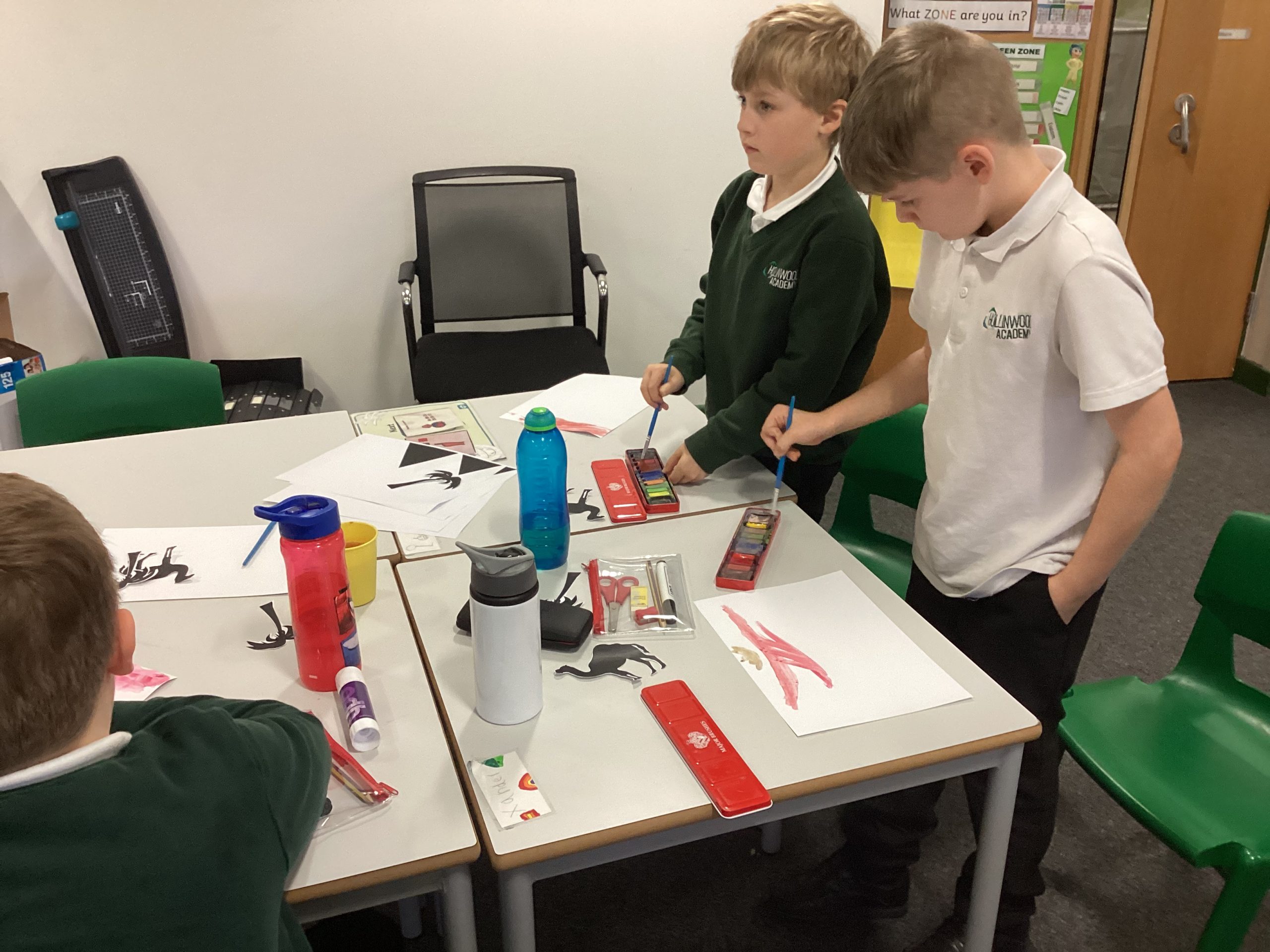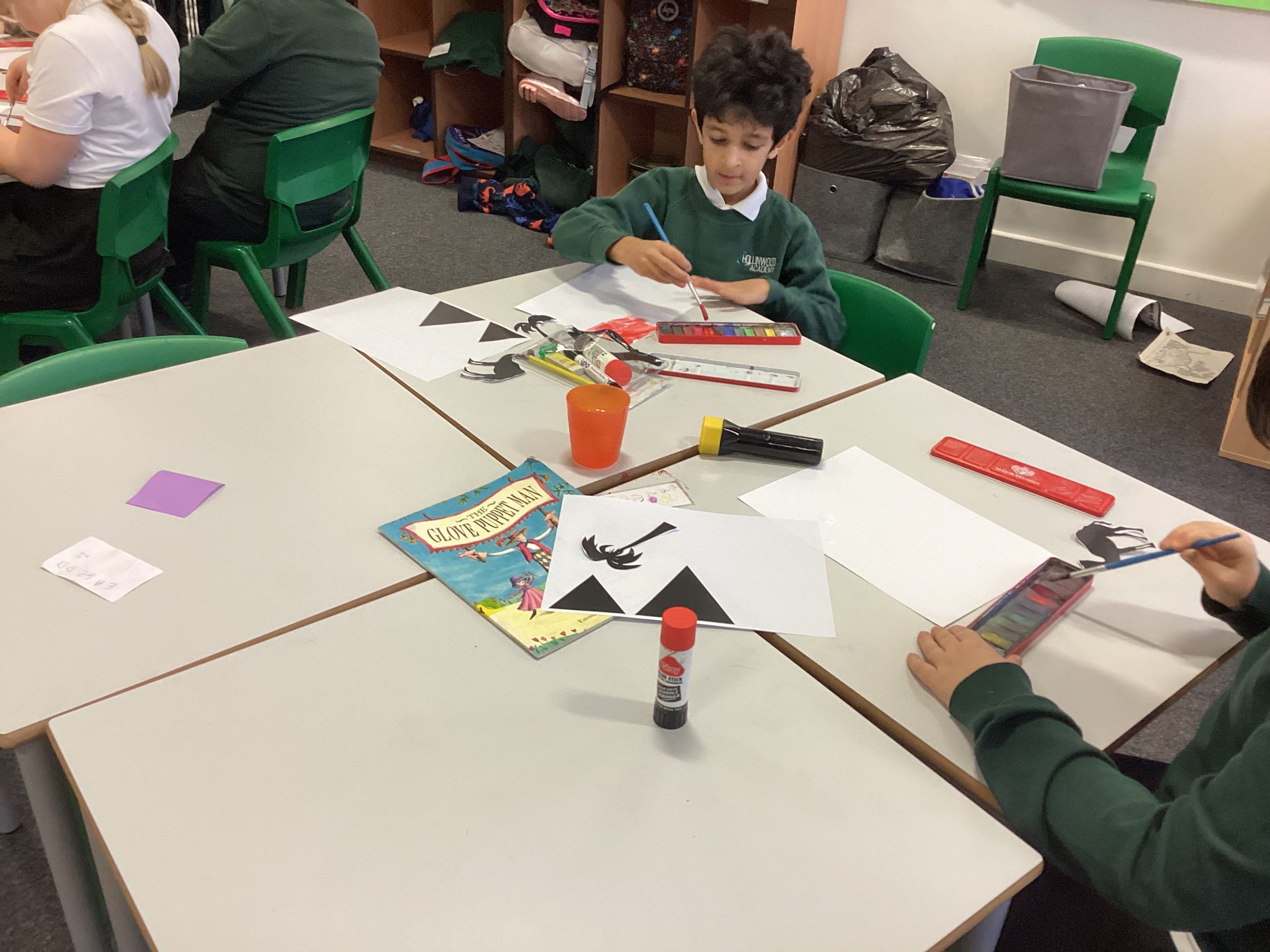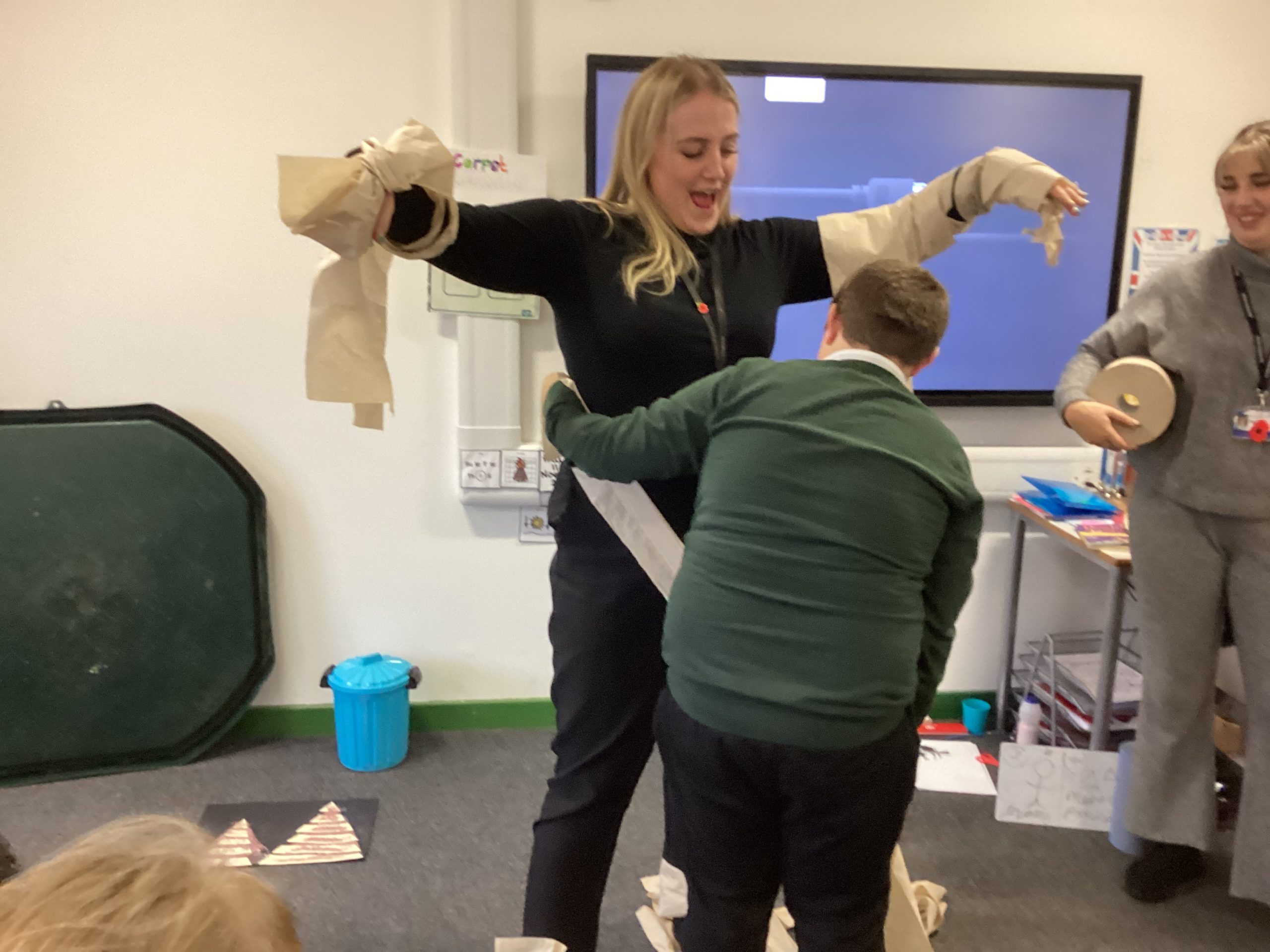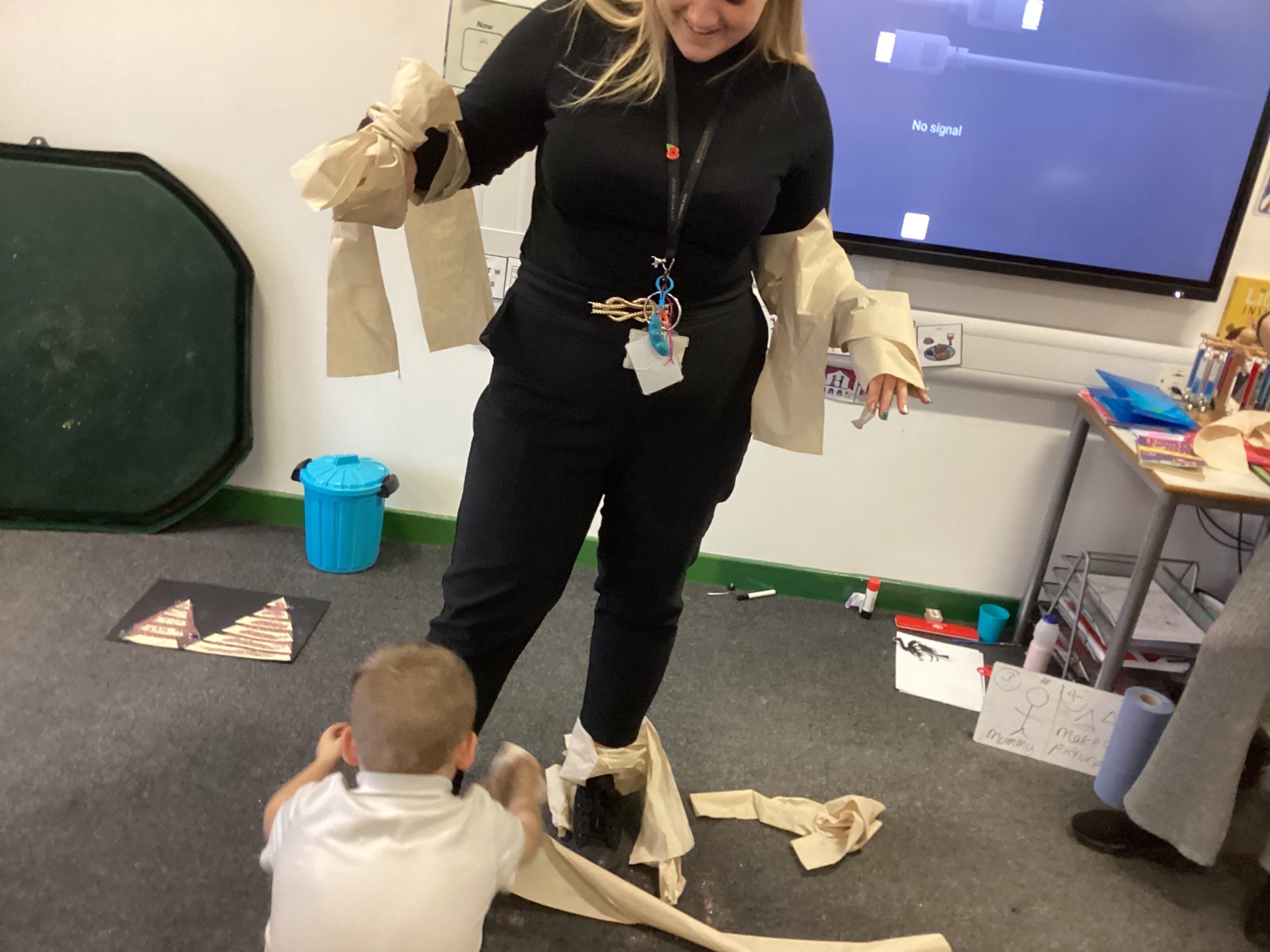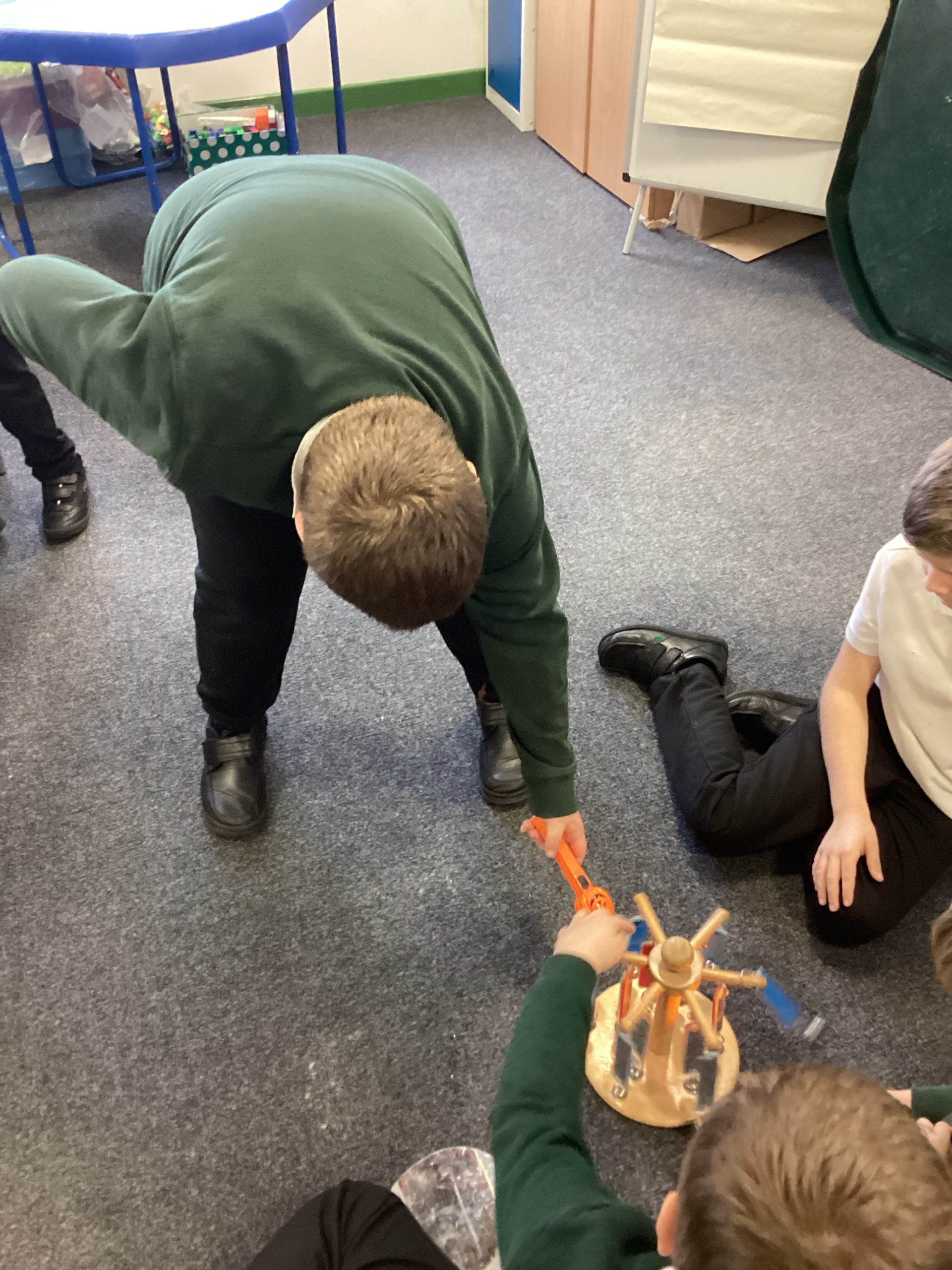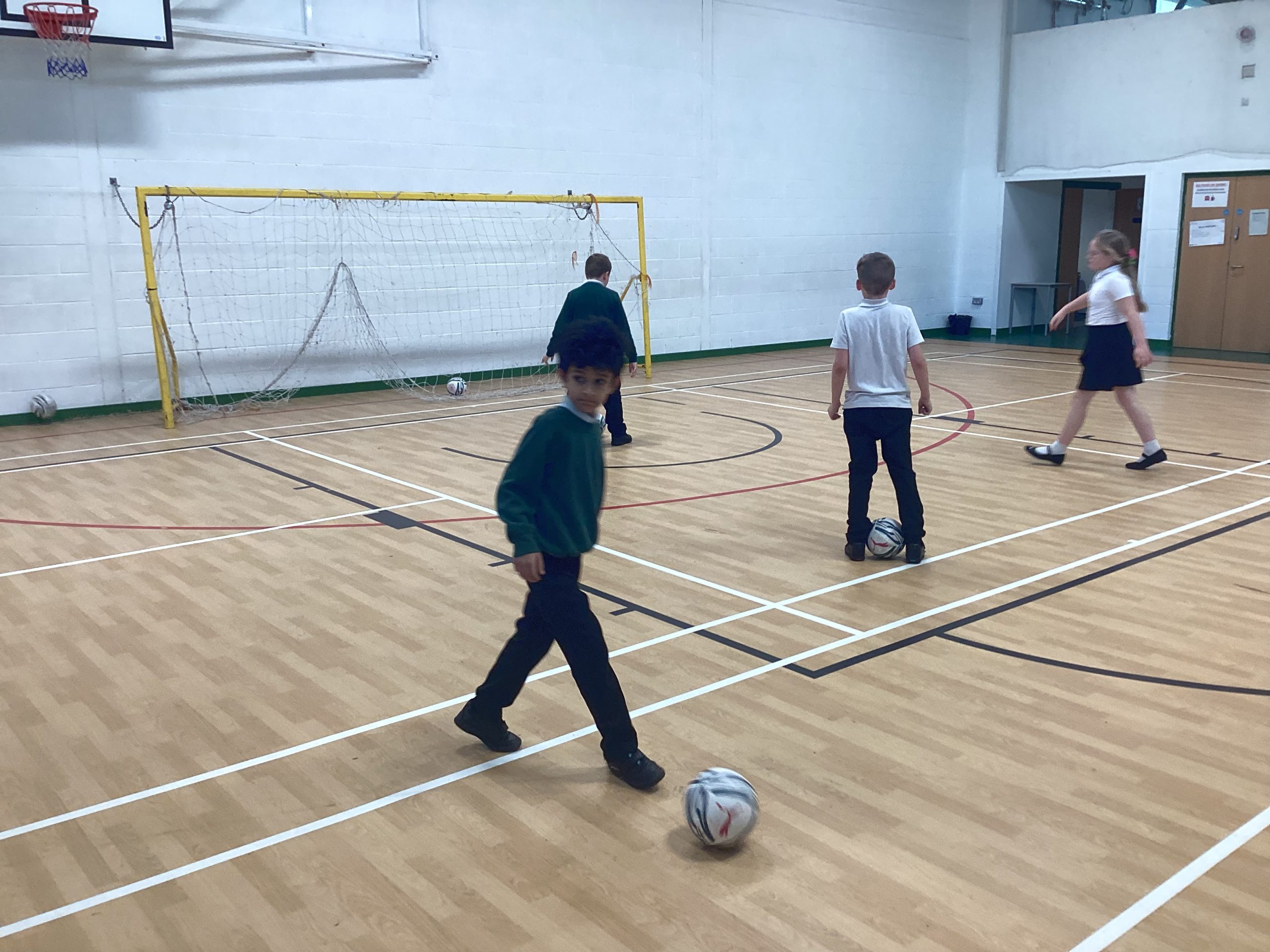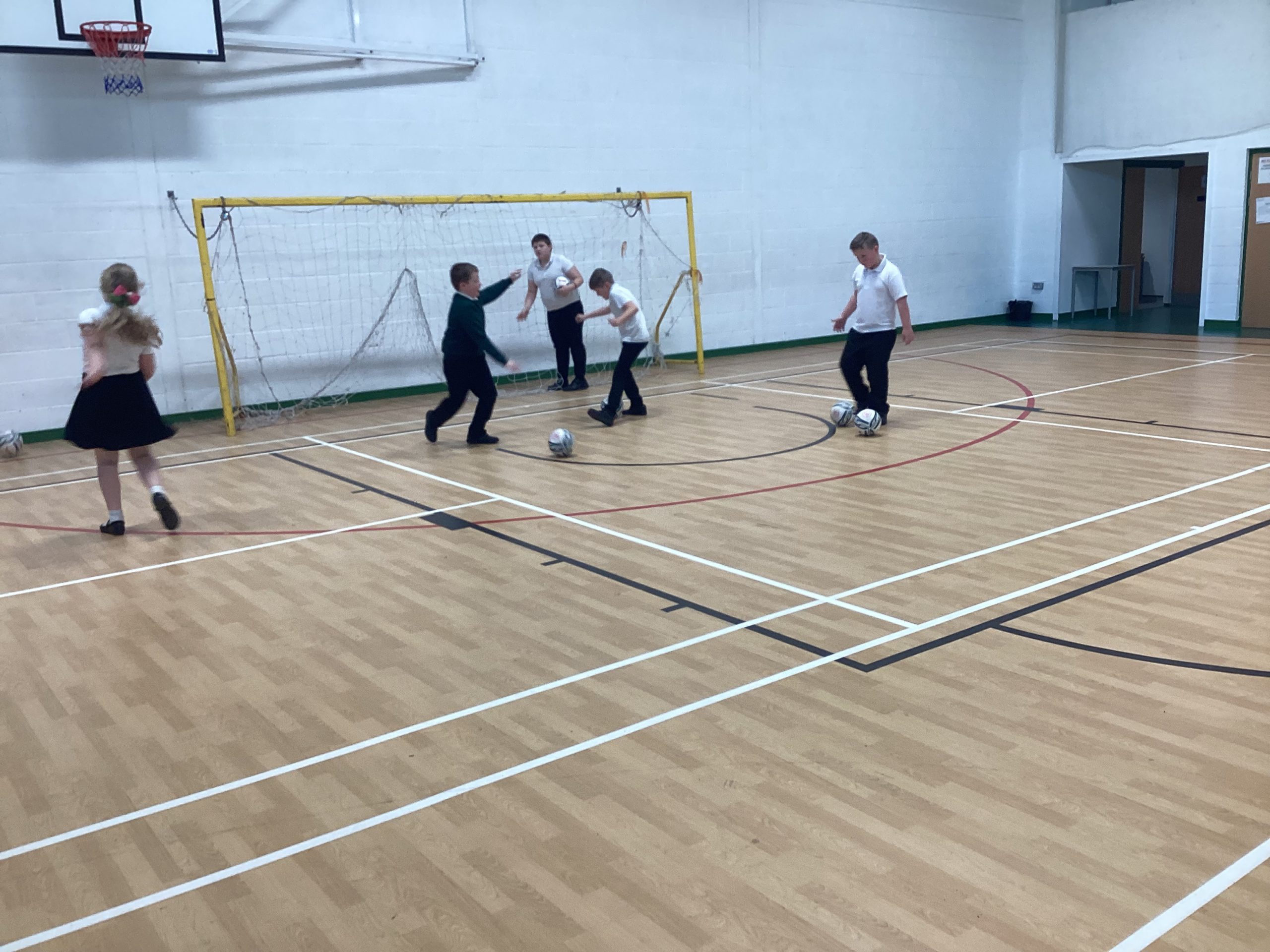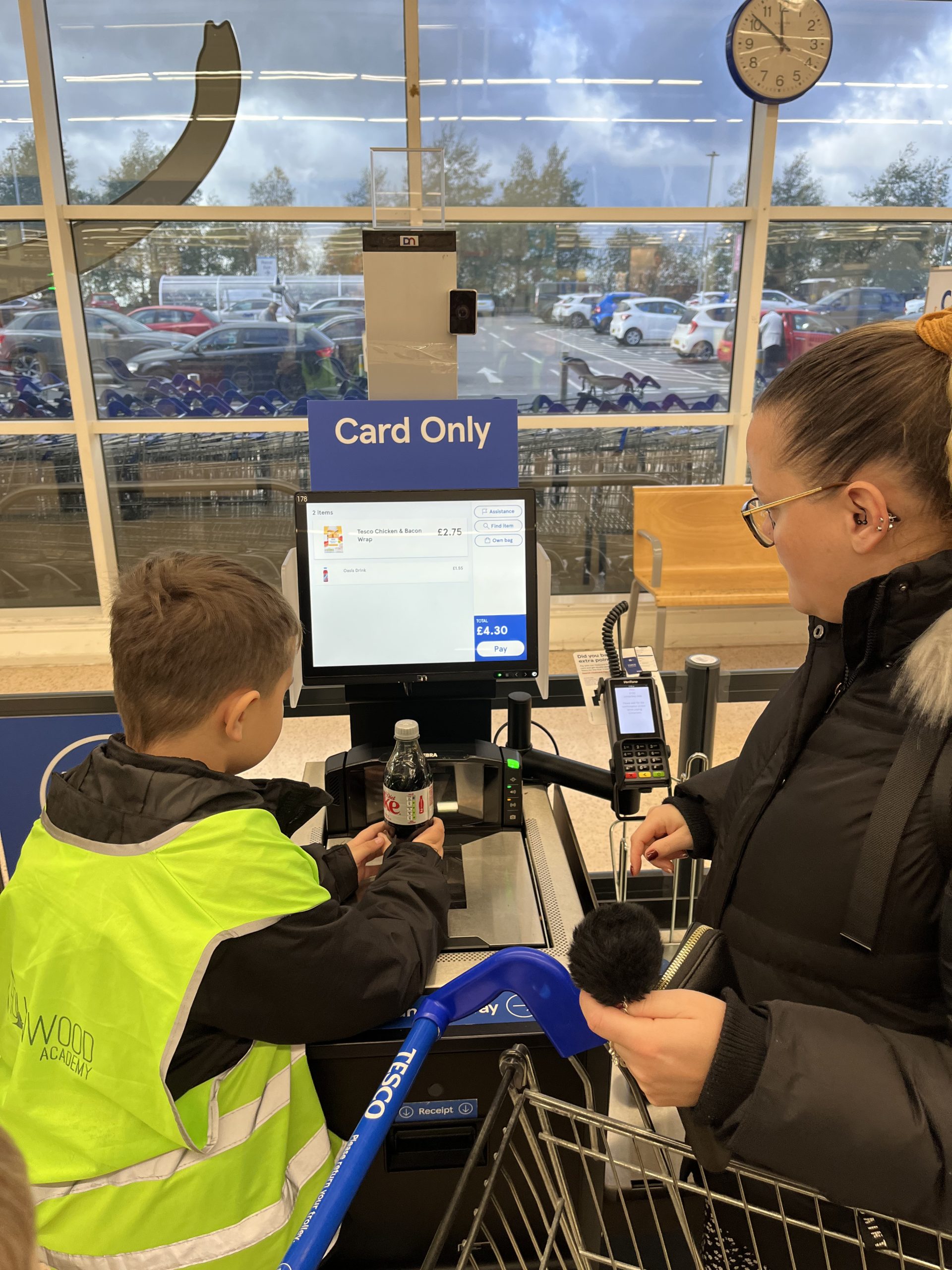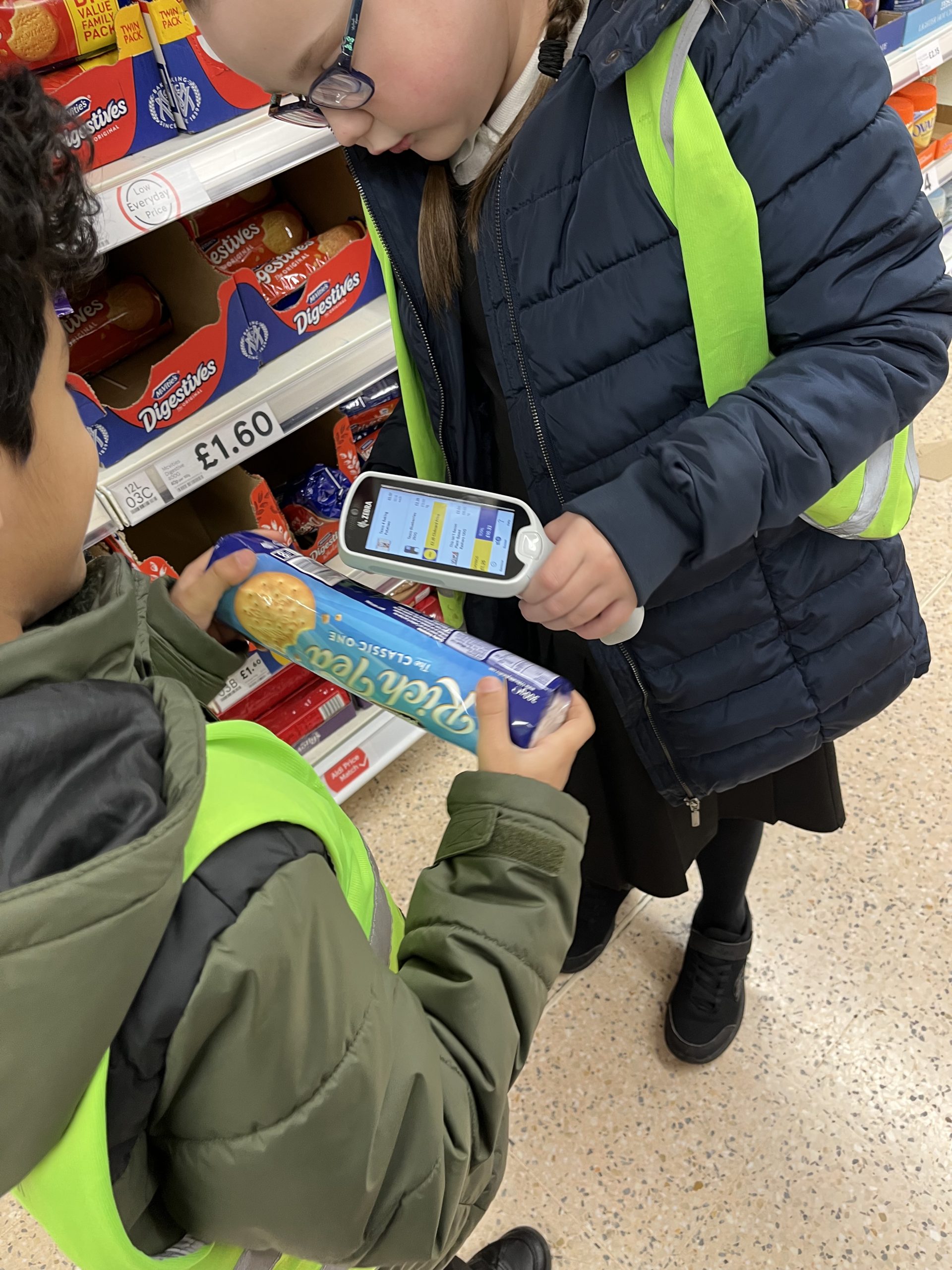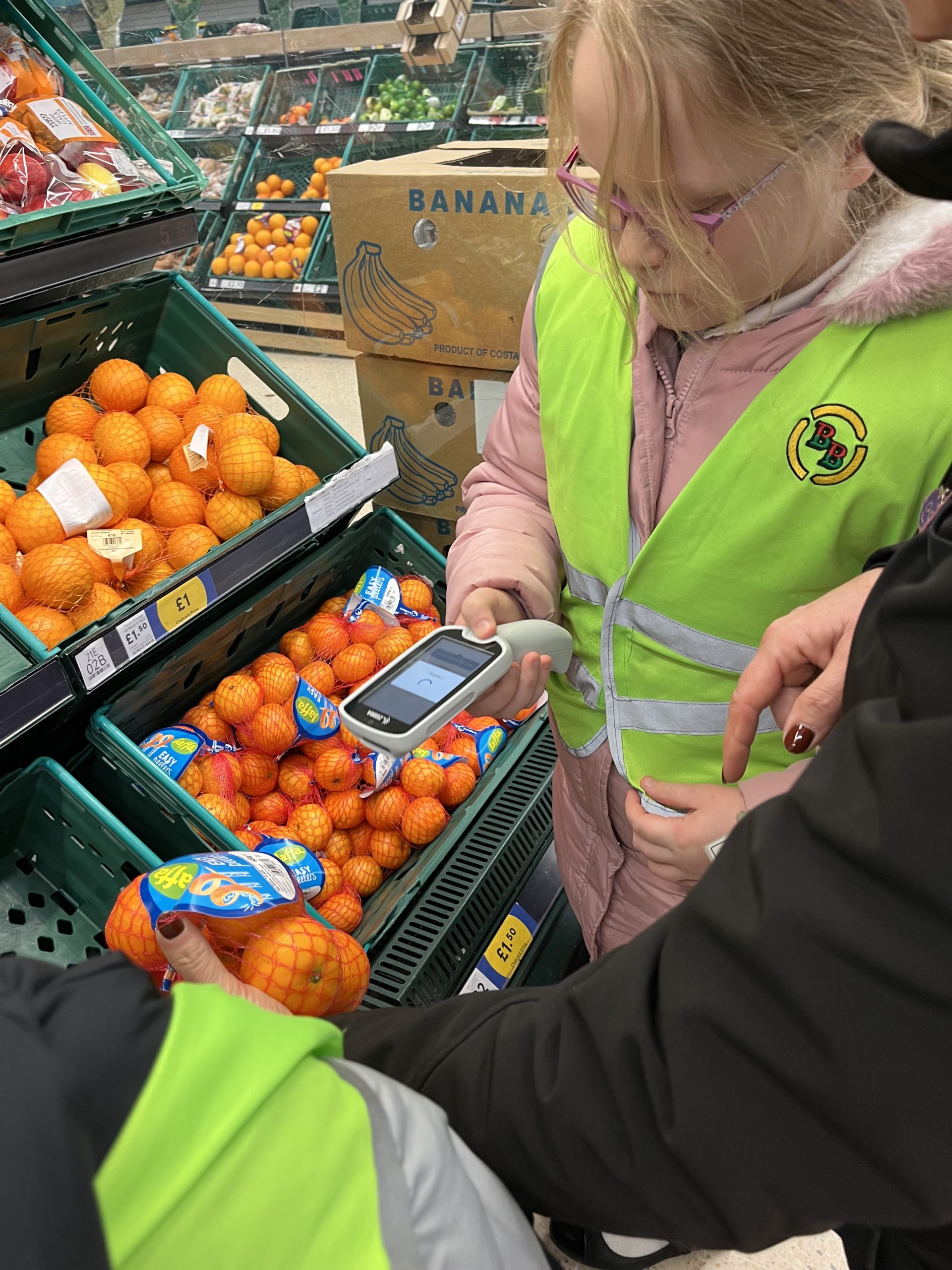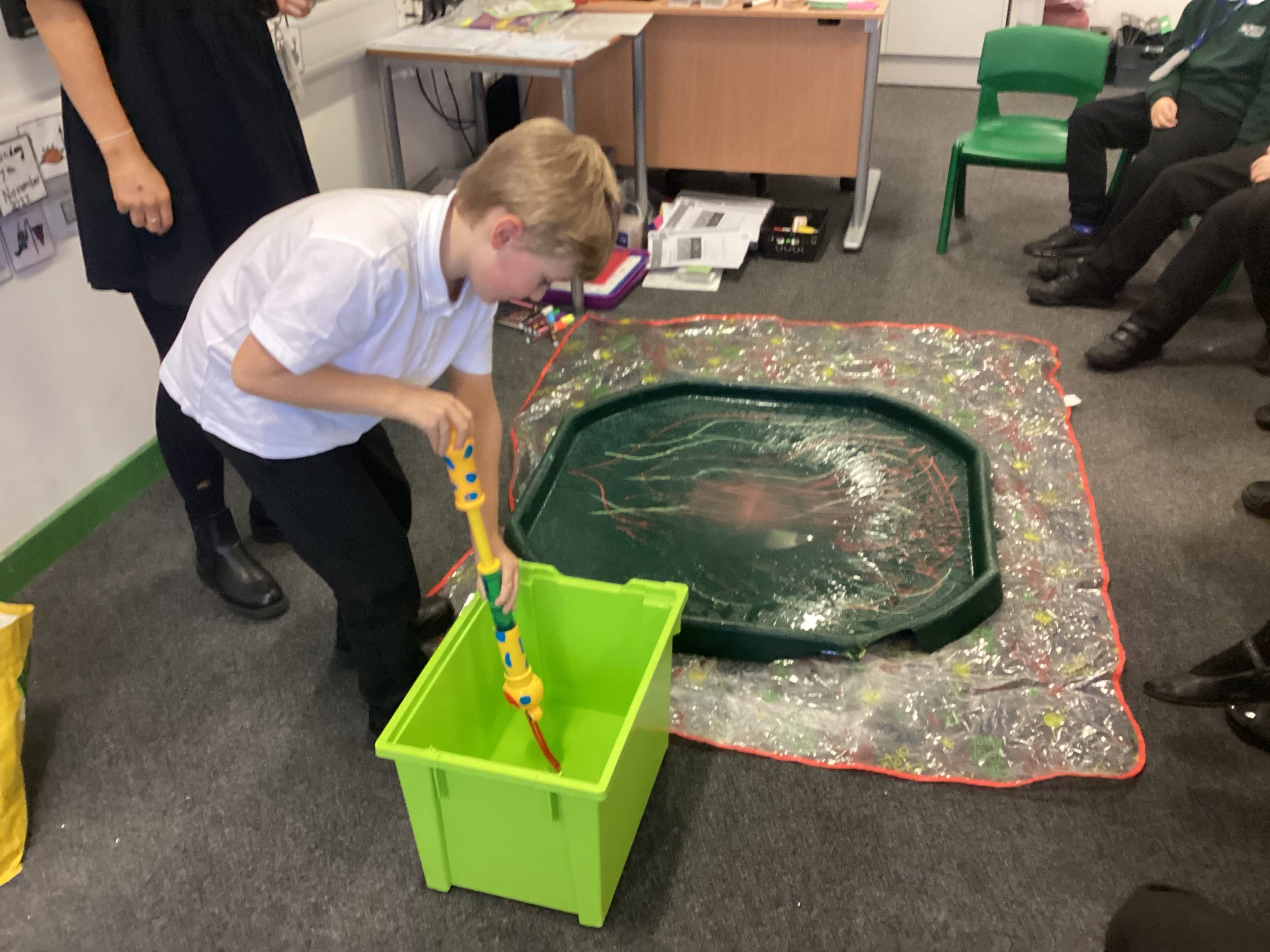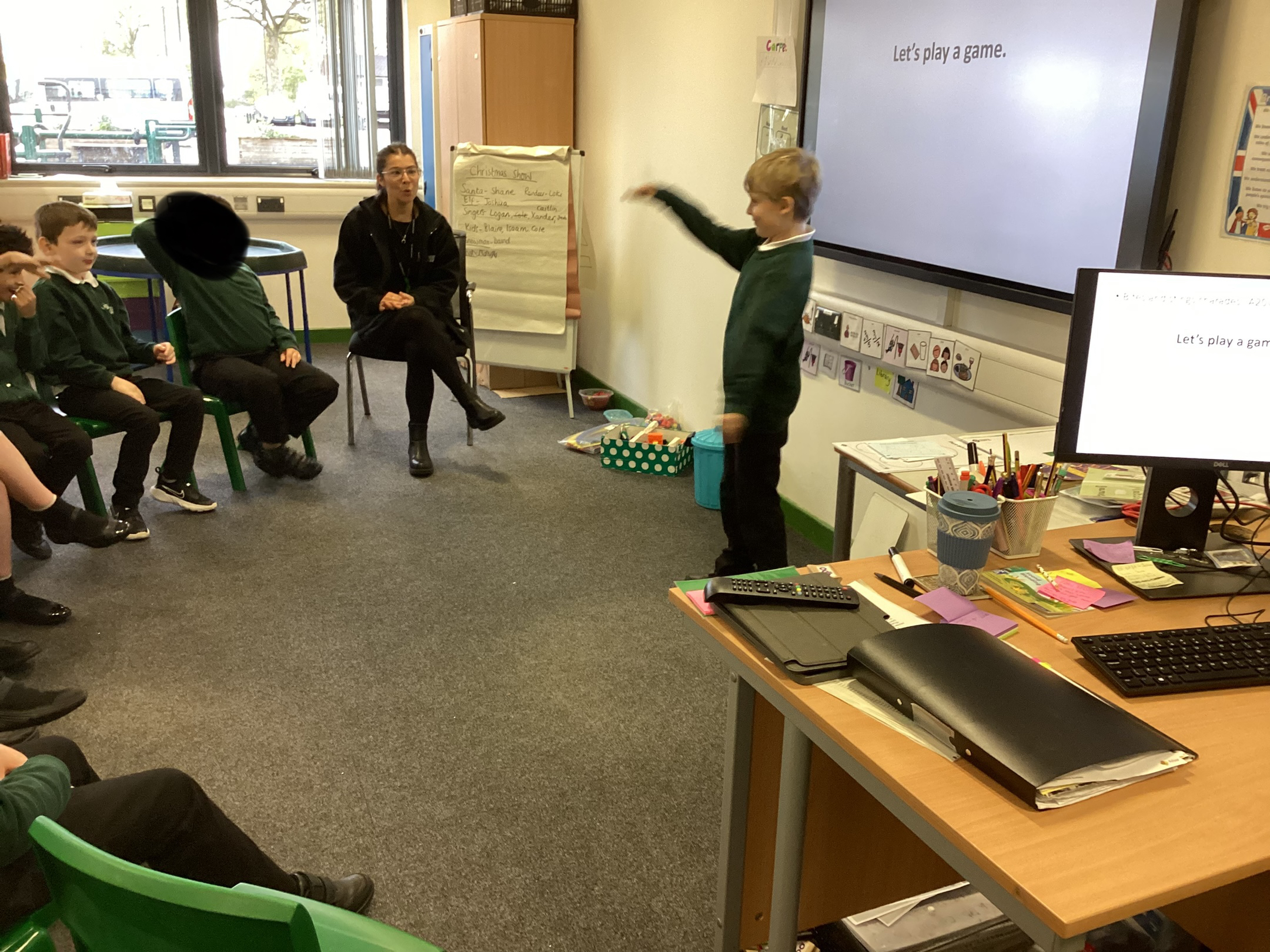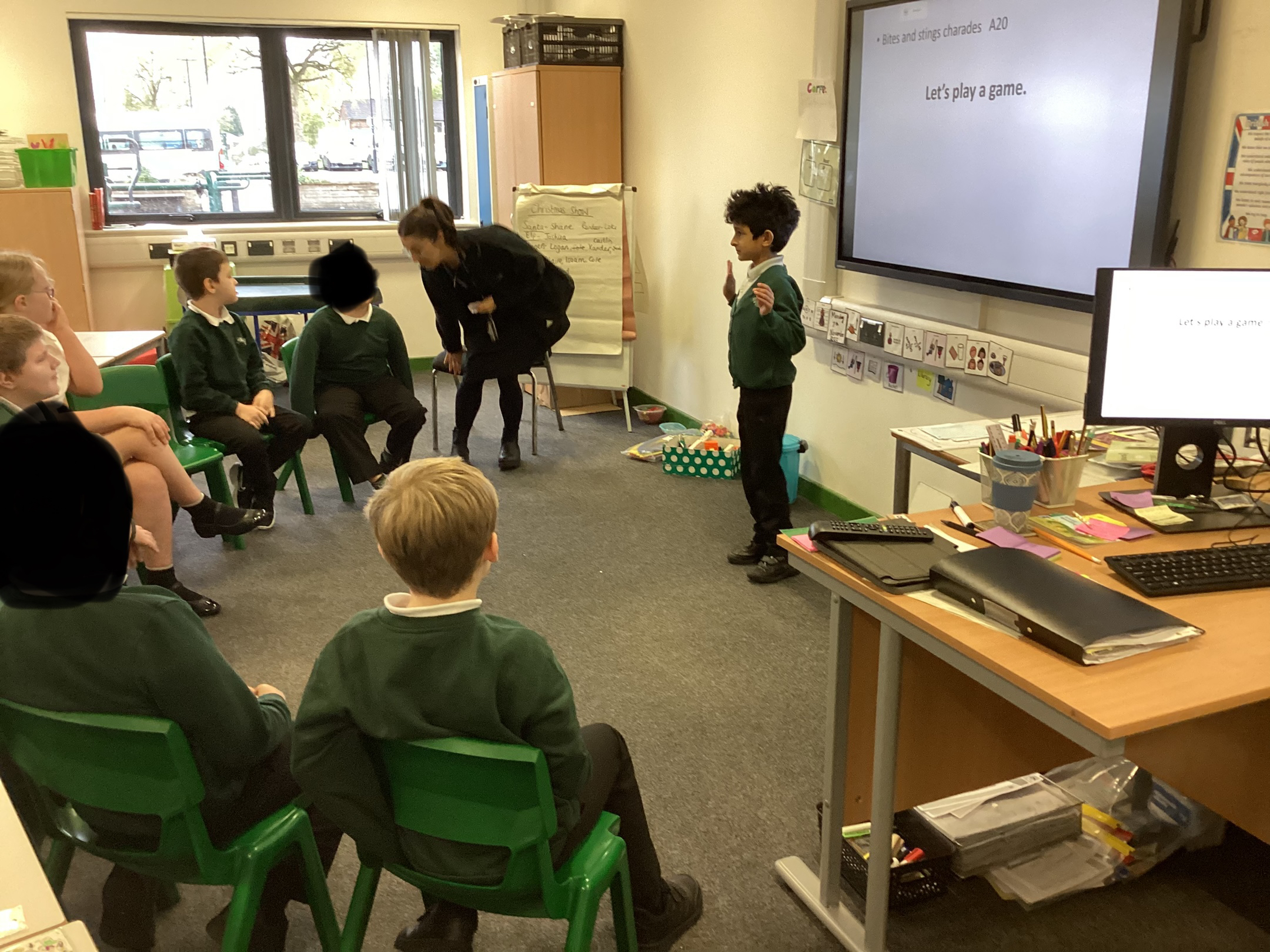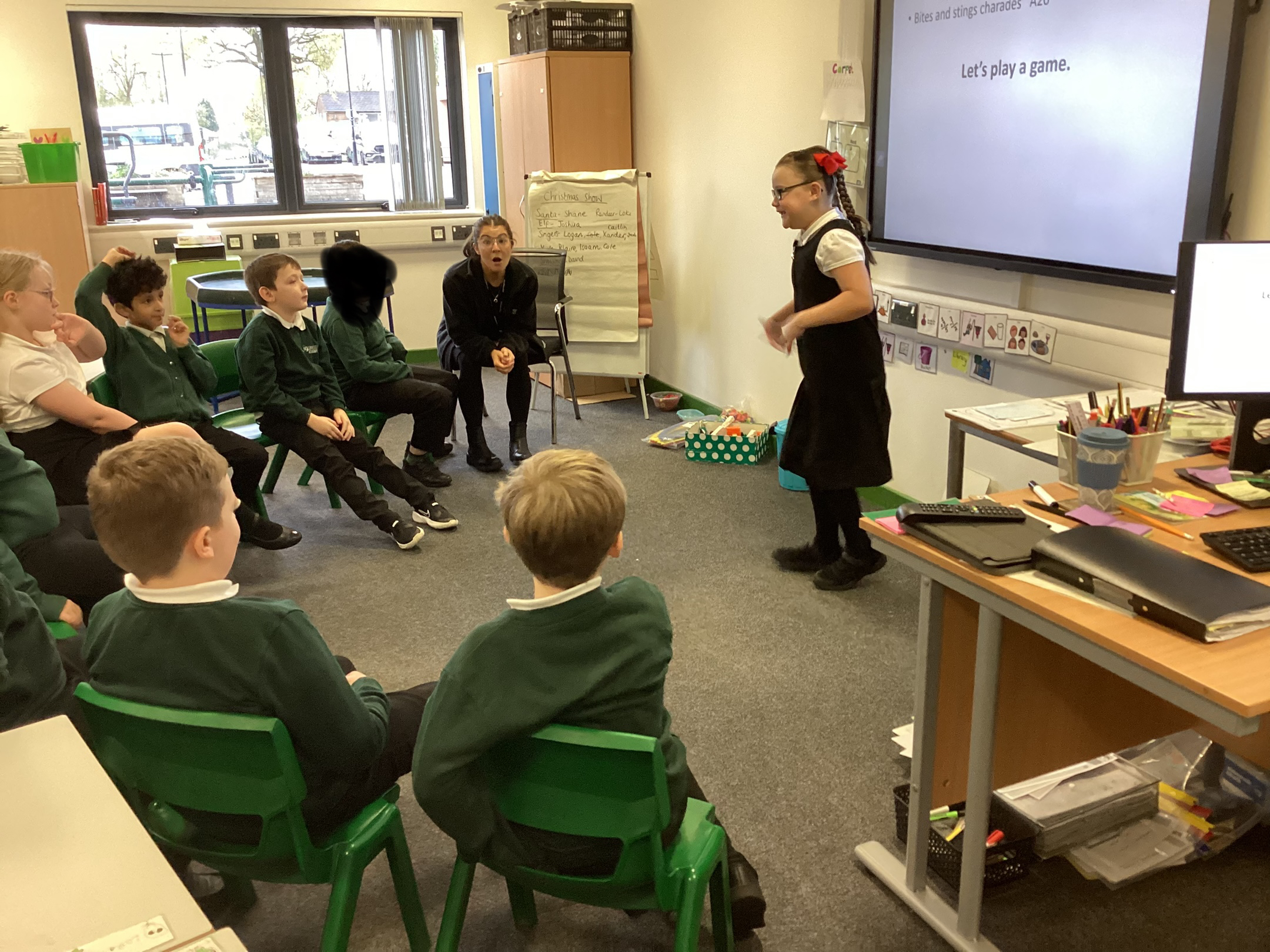 Now to Mrs Duffy's form…
"7GDY started the week with Daniel's birthday celebration. We all sang Happy Birthday and then enjoyed a 'cupcake' for breakfast. Our usual form time meditation was interrupted Monday with a fire alarm. However, 7GDY organised themselves impeccably during the evacuation.
During our EHCP lesson this week, we reflected on targets and discussed strategies to use to achieve those targets. Charlie has set his own target, which is to learn to tie his own shoelaces. This week Charlie has practised so much, that he has almost managed this target!
Akeem is the newest member of 7GDY and joined us last week. We are so lucky to have him as he brings a positive vibe to form and Miss Meadowcroft informs me that he is a fantastic mathematician. Everybody in the form has really welcomed him.
Our very own Zachary (anti bullying rep) has really come into his own by supporting and mentoring Akeem. He has done this by showing him to lessons and being the first 'port of call' for Akeem in his peer mentor role.
This week the lovely Ivy has been in the wellbeing hub. Whilst we have missed the 'fun filled' Ivy with her witty comments and lovely smile. She did come to see me to say that she is really enjoying her time in the wellbeing hub. This week she also went to girls' club and carried out some craft work, making monsters for Mathew.
On a Monday evening, Zachary and Ismael went off to play football after school and on Thursday evening, Ismaeel took some amazing photographs of nature in afterschool tree champions with Miss Bennett.
In Art, the class have been mixing colours and working with gradients. Whilst the class all worked well with this, Daniel has excelled in this area. Daniel is also looking forward to his Maths homework and has already been on it at home after Miss Bones set them a maths challenge.
In English GDY have been investigating 'word classes' – verbs, adverbs, adjectives, similes, onomatopoeia. Brodey worked well and really enjoyed the 'word hunt'. In addition, to this, the students have been learning about pets in Spanish.
During form time Logan has attended sensory circuit and has really enjoyed working with Miss Sharples.
This week we are also proud to say that GDY have completed their E-Safety and attained their awards. To finish off the week GDY went out with Mr Heap and visited Oldham town centre to see the large and small businesses and visited Sainsburys.
Mathew is off this week and the form are missing him, but sending their love to Mathew at a challenging time. We are all looking forward to Mathew being back in school next week."
Now to our amazing SUPER STARs and HWA Caring STARs
Mrs Lerigo's STAR of the week is Lyla for excellent work in maths focussing on capacity.
Mrs Lerigo's HWA Inspiring STAR is Diana for amazing skills in tidying up and being a great role model to the other students.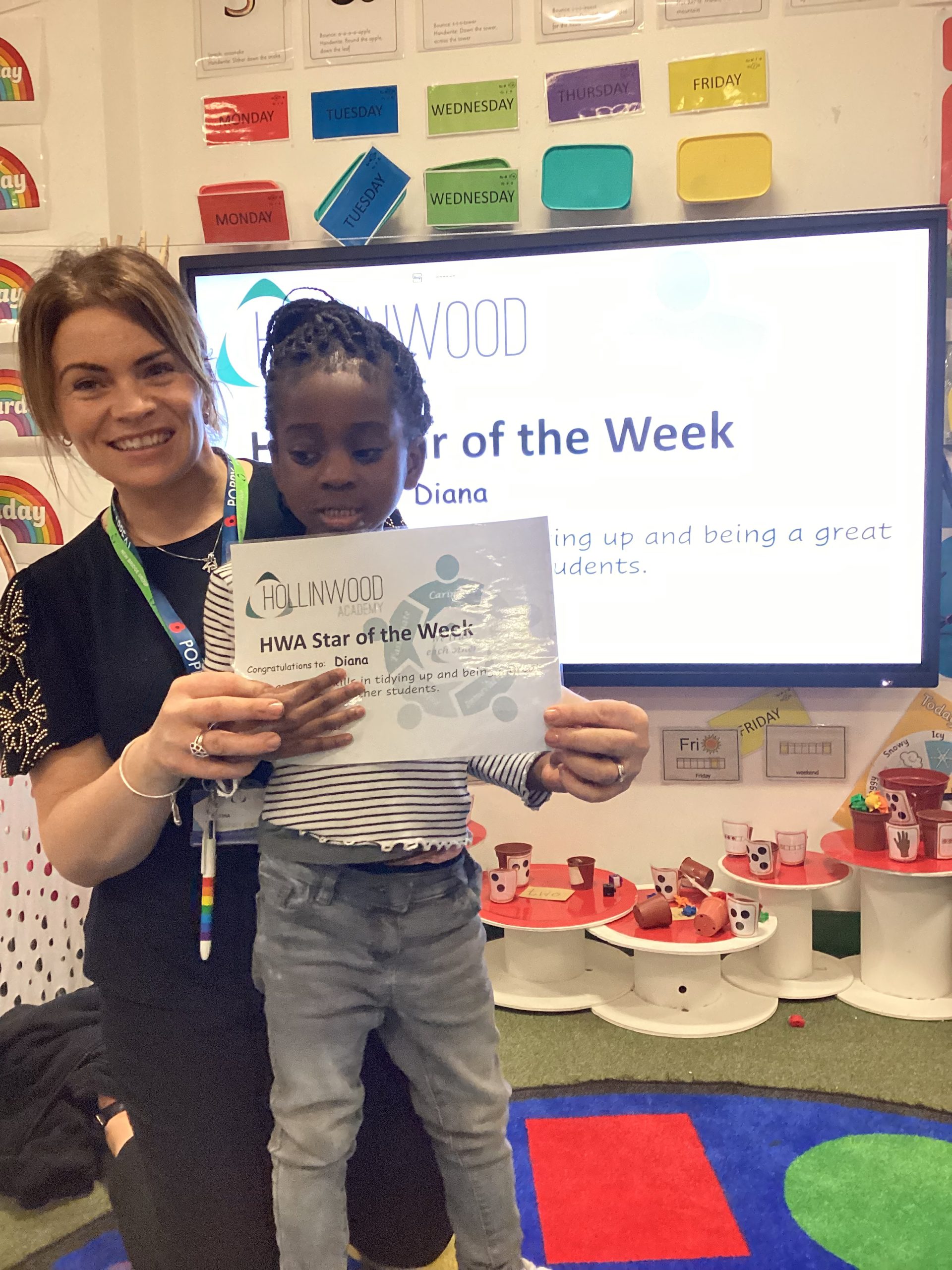 Miss Oakley's STAR of the week is Roman for amazing effort and work in phonics this week. You are trying so hard and it reflects in your writing!!
Miss Oakley's HWA Inspiring STAR is Harrison for building and making friendships on the playground with not only our class but reception too.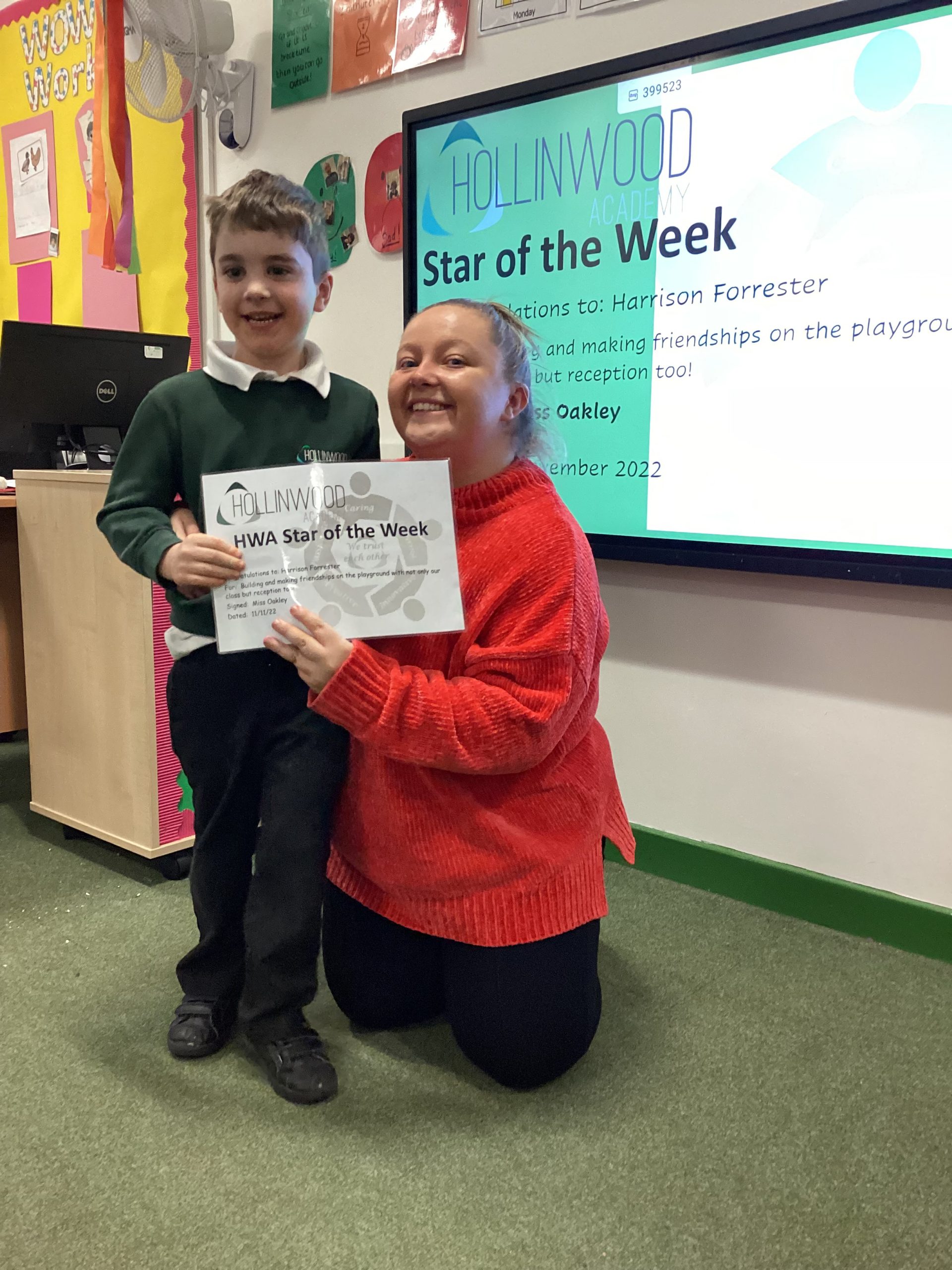 Miss Meadows' STAR of the week is Noel for excellent behaviour and engagement in his lessons this week.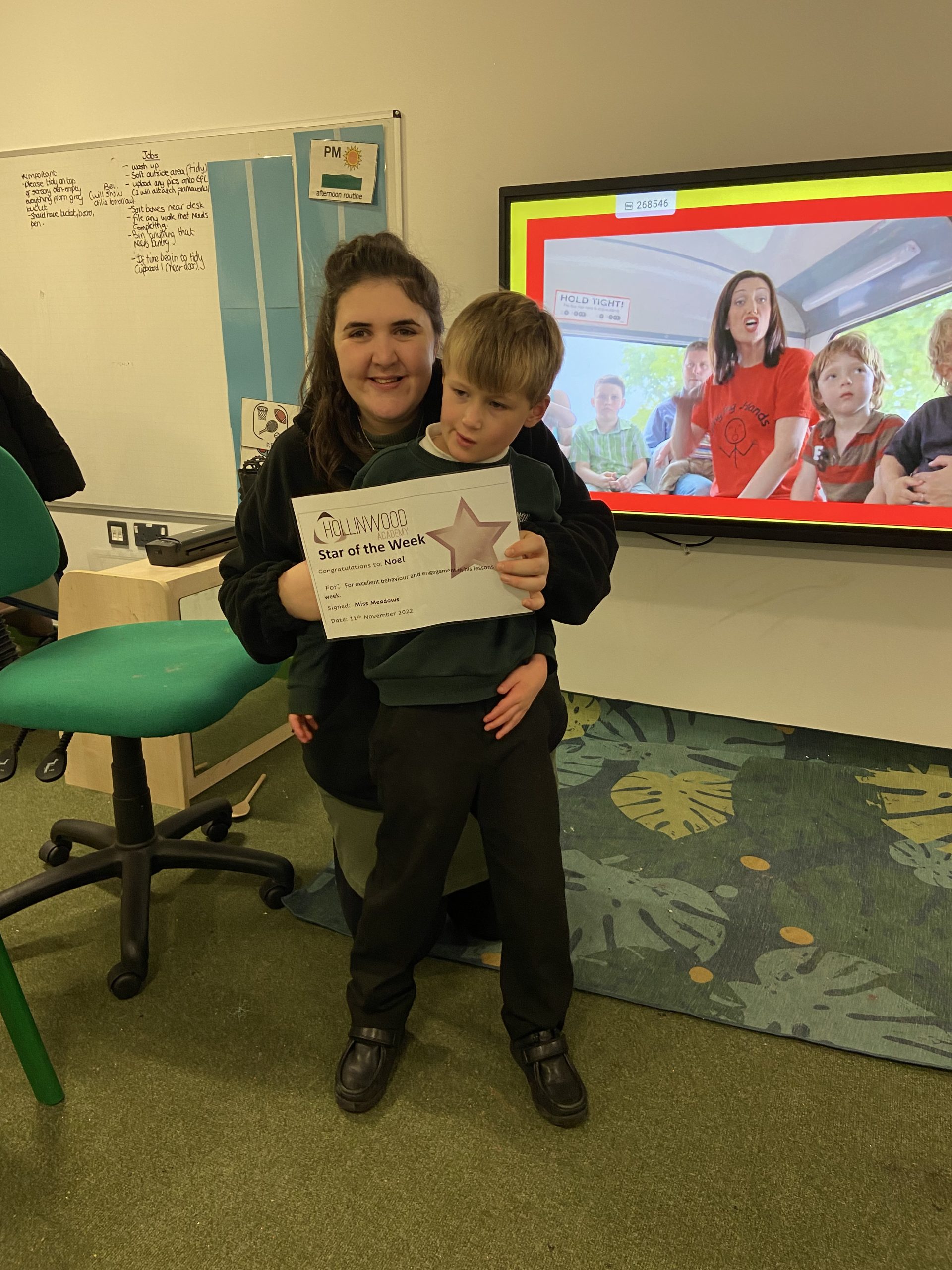 Mrs Woodhead's STAR of the week is Cody for using his words to communicate his needs.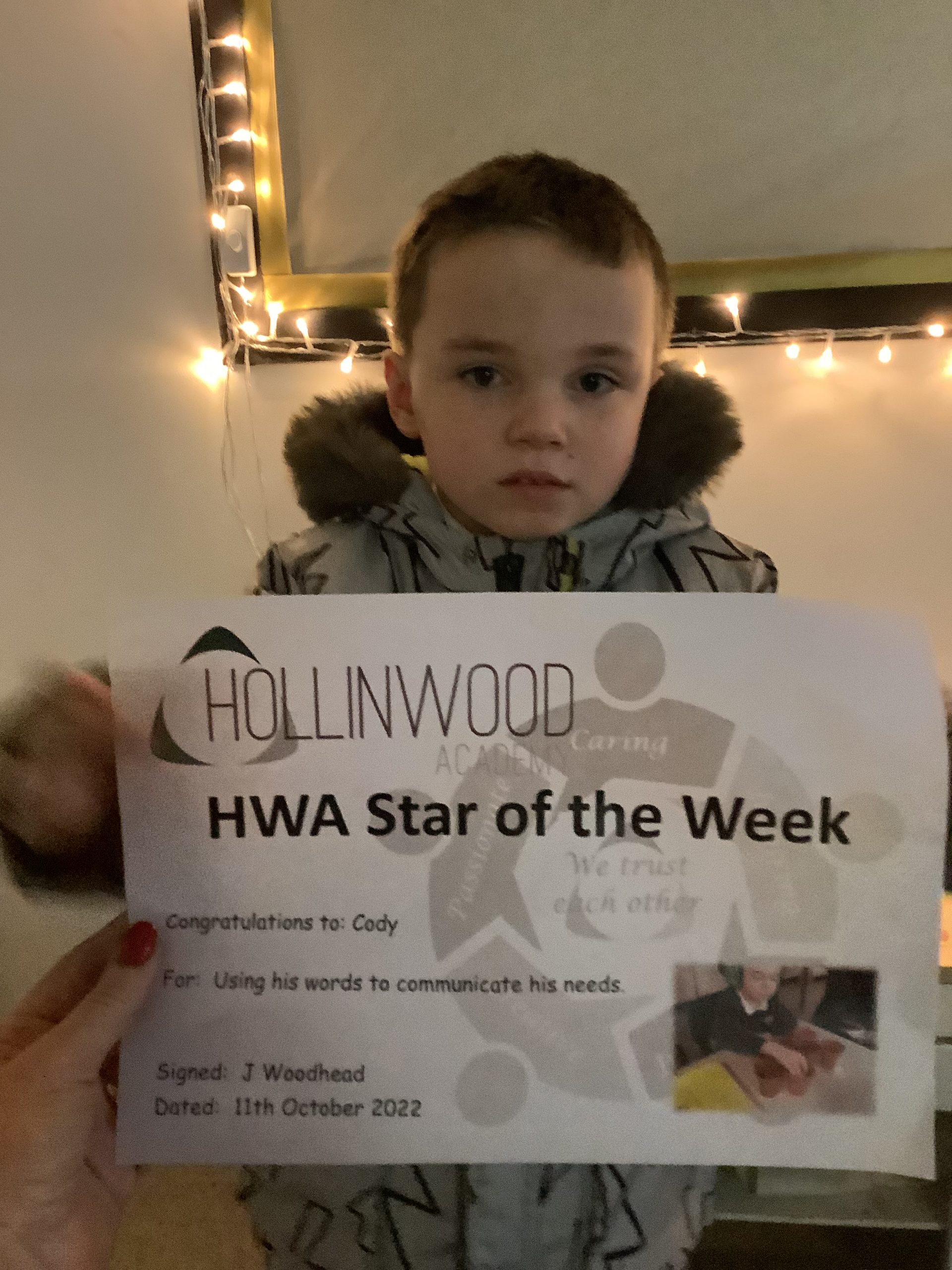 Miss Pietraszewska's STAR of the week is Stanley for beautiful lining up with his friends! Good job Stanley!
Miss Pietraszewska's HWA Inspiring STAR is Maya for giving her friend another chance after upsetting her. Maya you are a super star and a brilliant friend to have!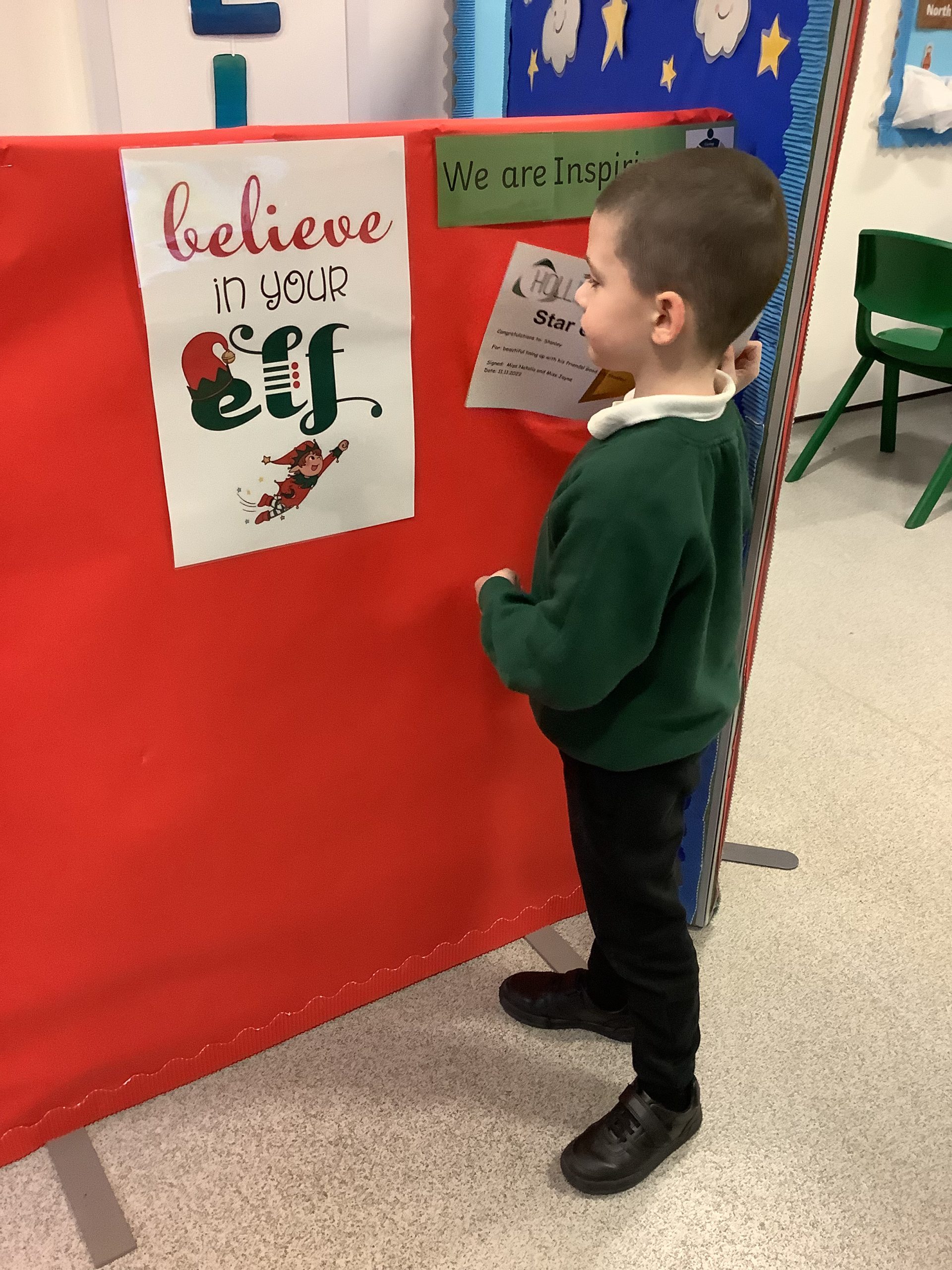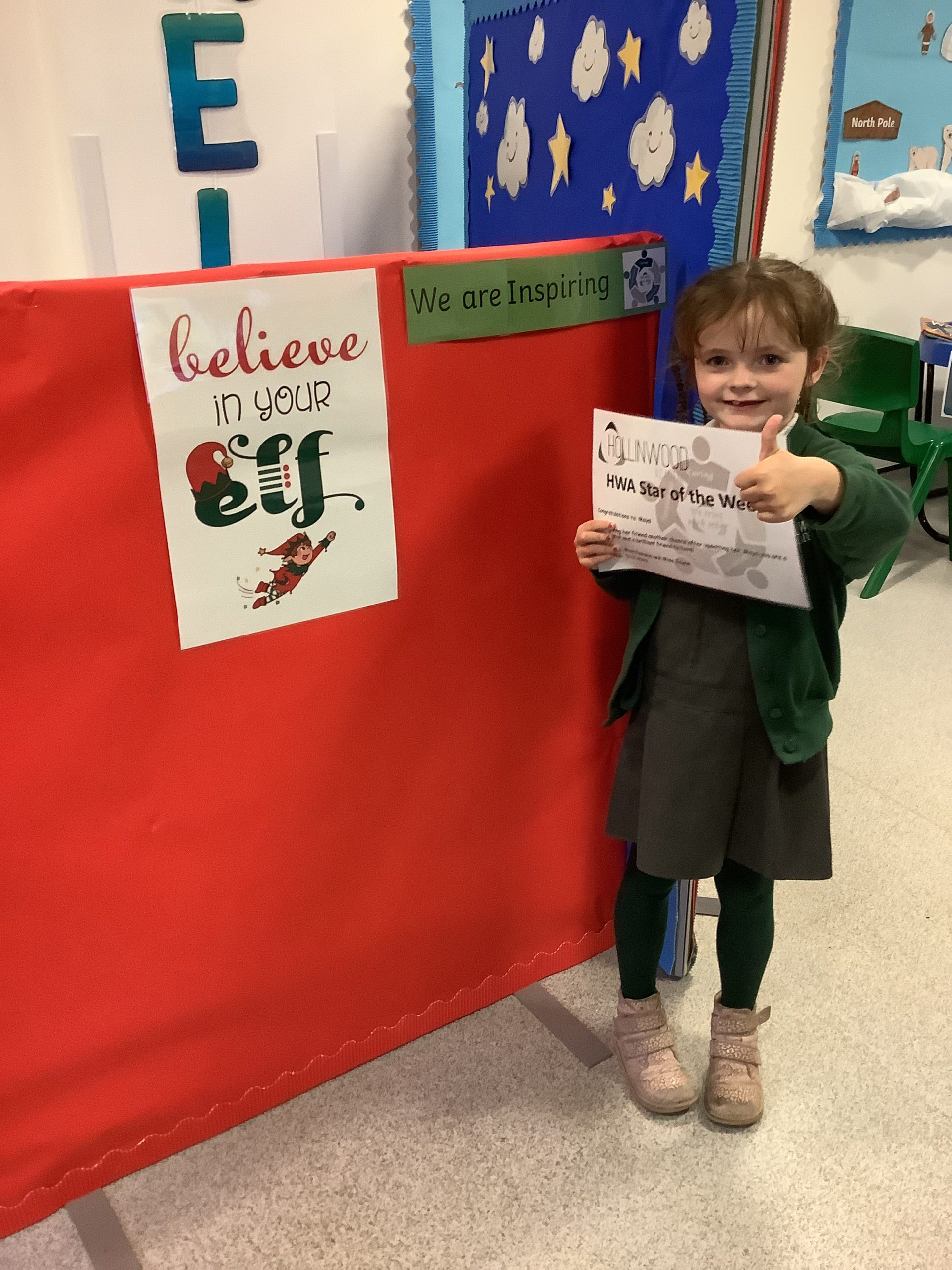 Mr Corrigan's STAR of the week is Faiha for being fabulous in Attention Autism this week.
Mr Corrigan's HWA Inspiring star is Freya for being a great example to others in lessons this week.
Mr Corrigan's WOW moments go to George, Jared and Oscar. Well done!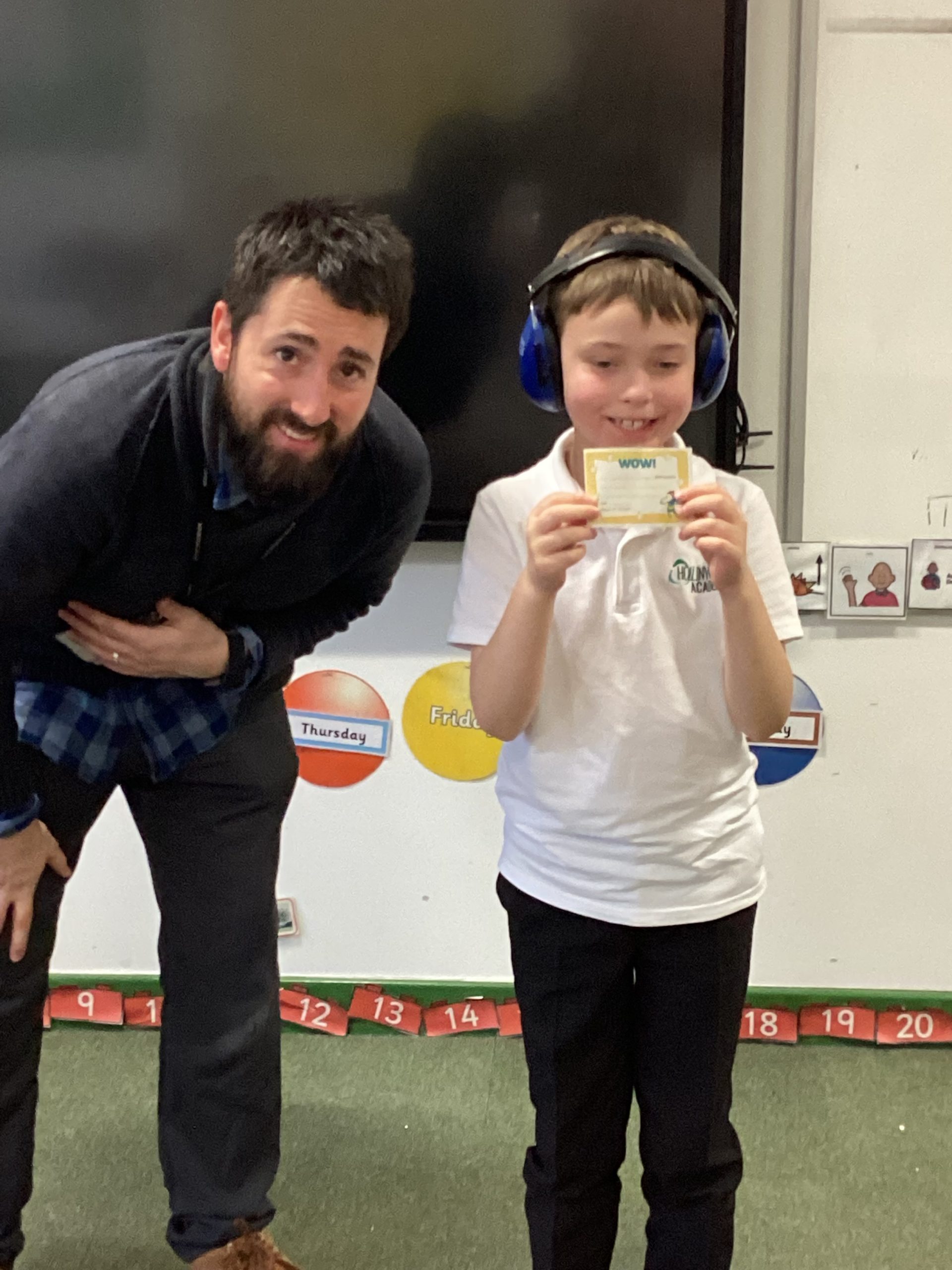 Miss Prescott's STAR of the week is George for accepting help in Maths and learning new ways to work out answers!
Miss Prescott's HWA Inspiring STAR is Renico for inspiring us to be kind to others.
Miss Tootill's STAR of the week is Zach for making good choices.
Miss Tootill's HWA Inspiring STAR is Millie for inspiring her friends.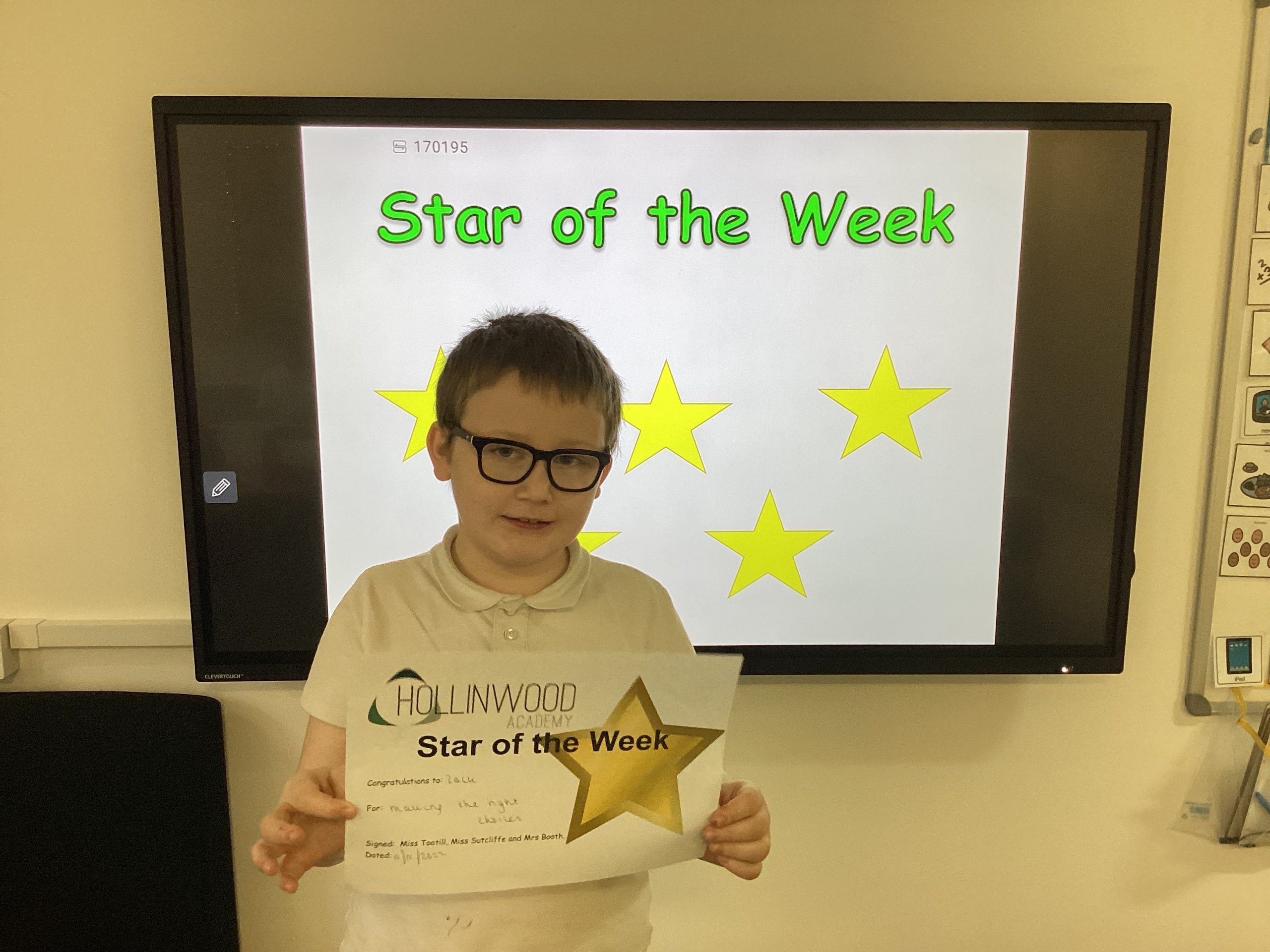 Mrs Davies' STAR of the week is Arissa for wearing her glasses more to help her with her learning.
Miss Parkinson's STAR of the week is Sofia for trying really hard with her spellings.
Mrs Parkinson's HWA Inspiring STAR is Lucas for remembering about personal space and reminding other children about this when lining up.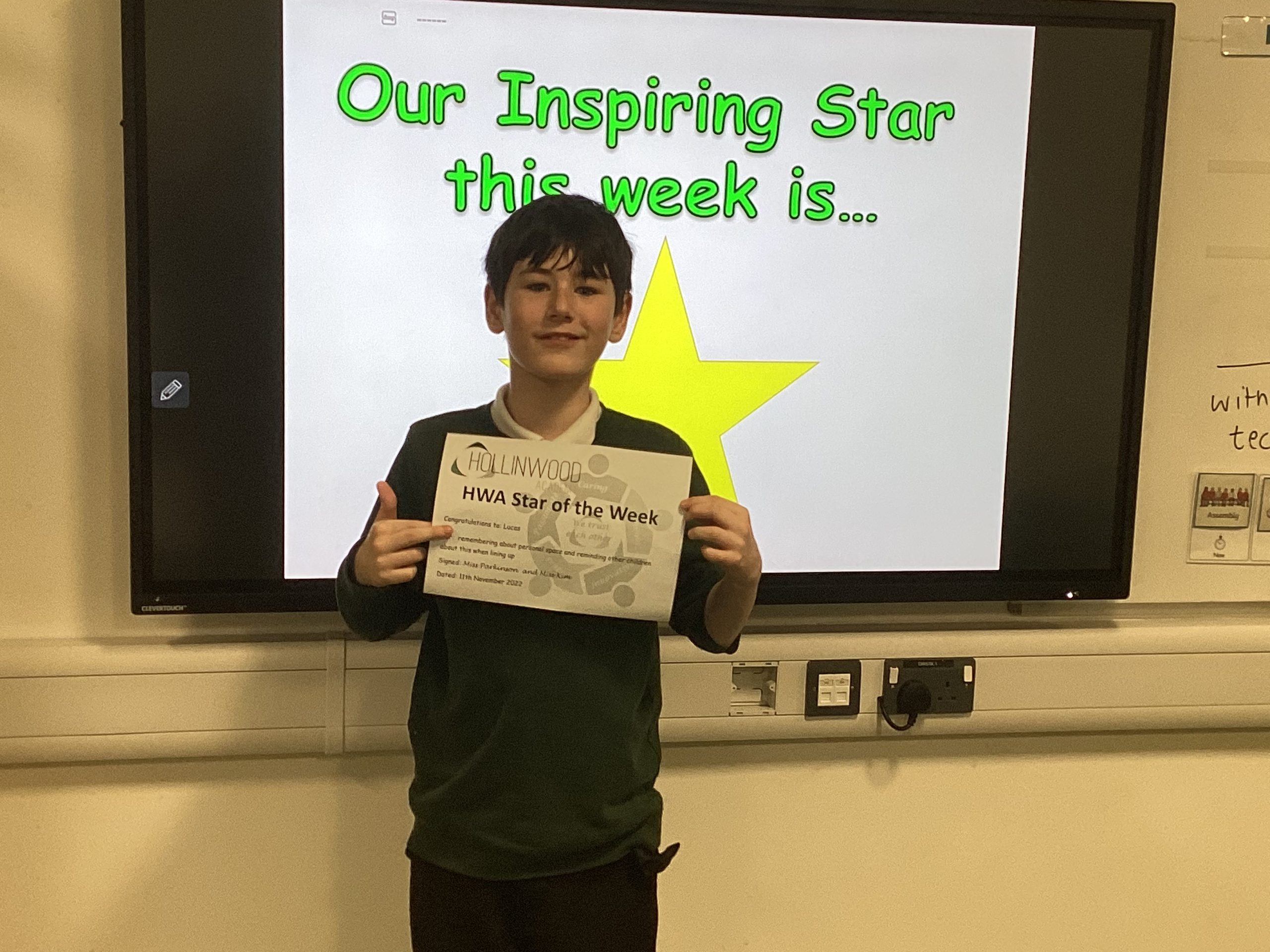 Mrs Matthew's STAR of the week is Marco for getting involved in class discussions and for having his hand up offering answers!
Mrs Matthew's HWA Inspiring STAR is Sam for being able to be depended on to help other people out when they are struggling —Well done Sam!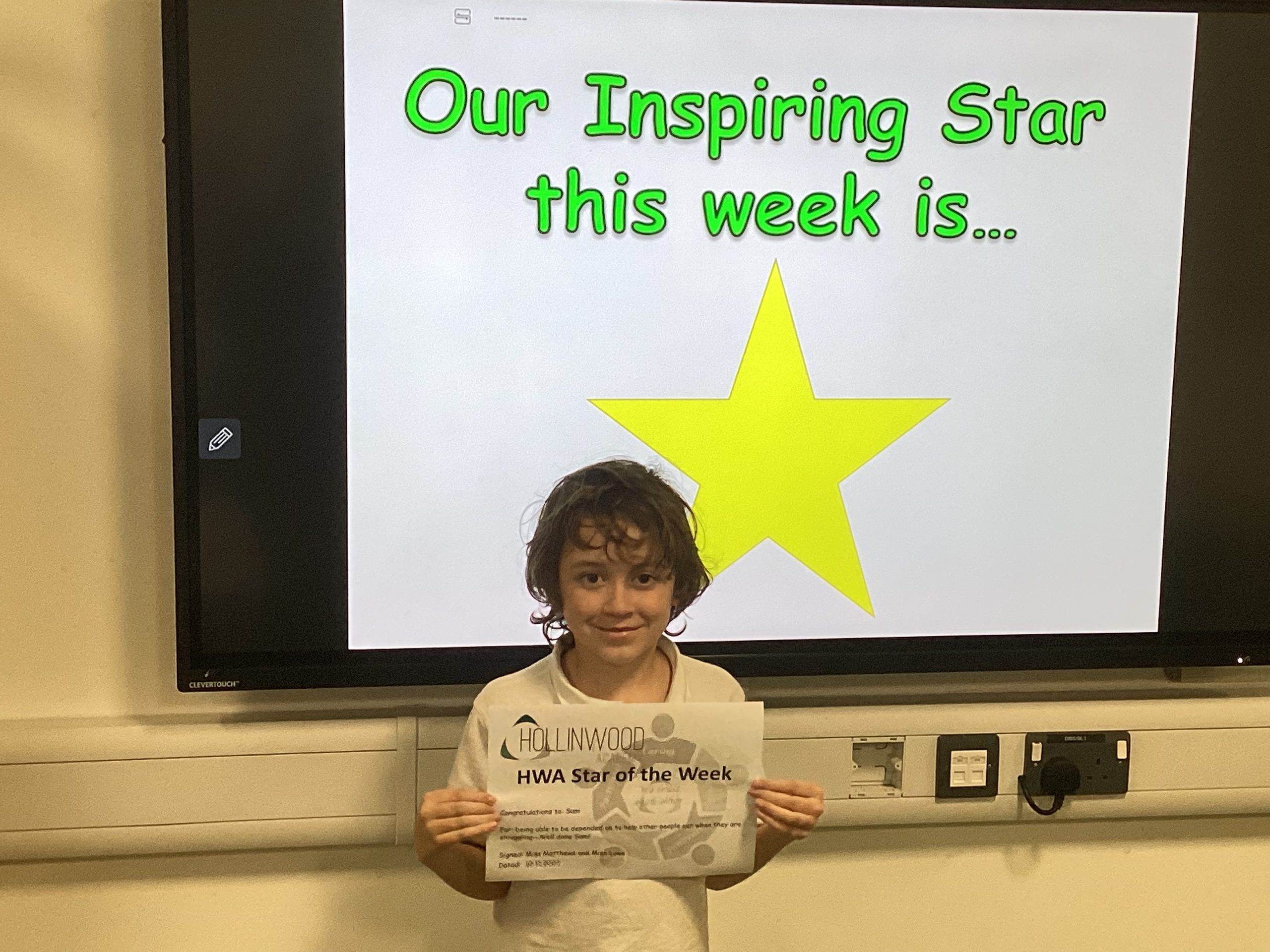 Well done to our secondary Hollinwood Academy STARs this week:
Next week, we will be supporting Children in Need on Friday 18th November 2022. We are inviting students and staff to wear non-uniform and we are asking that students support this charity by donating £1.00 on the day. The money raised will be donated to Children in Need
At the last School Council meeting, our young people decided that Yale Housing Association Limited is one of the local charities Hollinwood Academy will be supporting
this term. The School Council have set up a collection point at school for any donations that families, carers and staff are able to make before Monday 12th December.
Yale Housing Association Limited provides the community with clothing and toiletries, if you have any coats, scarves, gloves or warm clothing and toiletries you wish to contribute to the centre, our pupils and Yale Housing Association would greatly appreciate your donation.
Don't forget we also have out pastoral parents' evening on Tuesday 15th November and you can make your appointments on Arbour.
Important Dates for your Diary
Please find below the dates for events taking place throughout this term. Letters will follow via Arbor to confirm further details:
November
Monday 14th November 2022
Year 11 Oldham College visit 10am – 11.30am
Tuesday 15th November 2022
Pastoral Parents' Evening 3pm – 5.45pm
Wednesday 16th November 2022
KS2 ten pin bowling 10.15am – 12 (selected students)
Wednesday 16th November 2022
One City girls football event with NBS (selected students)
Friday 18th November 2022
Children in Need – non-uniform day £1
Friday 18th November 2022 Year 11 Hopwood Hall College visit 1pm – 3pm
W/c Monday 21st November
KS4 Mock exams
Monday 21st November 2022
Individual and Sibling Photographs by Tempest
Wednesday 23rd November
Manchester City stadium tour 11.15am – 2:30pm
W/c Monday 28th November
KS4 Mock exams
December
Monday 5th December 2022
Catch up immunisations
Tuesday 6th December 2022
Primary Christmas Show for families at NBS theatre
Friday 9th December 2022
Mock result letters
Tuesday 13th December 2022
Year 11 Academic Parents' Evening 3pm – 4.30pm
Wednesday 14th December 2022
Christmas Jumper and Dinner day
Friday 16th December 2022
Break up for Christmas Holiday
I hope you have a lovely weekend.
Mrs Millard