Blog 04.11.2022
It was lovely to welcome the whole school back after the October half term break. The children and young people have had a great first week back and it was lovely to see them so settled after the holidays.
On Monday, Mrs Hogan joined the team here at Hollinwood Academy as she taken up a new role as our exams and data officer. She has been busy working with Mrs Needham to organise the KS4 mock GCSE exams and also working alongside myself to support us in becoming our own exam centre. Over the years our exam entries have increased and will continue to do so year on year as we have more students on roll and more GCSE entries. Over the years, we have used the joint MAT exam centre but we had 94 GCSE exam entries last academic year and we expect this to double this academic year. We had an inspection with the JCQ assessor this week which was very positive and there are some actions to put in place but we hope to be signed off very soon so we are our own exam centre at Hollinwood Academy. It has certainly been a very busy week for Mrs Hogan but she has enjoyed getting to know our children, students and staff.
This week, myself and Mrs Tushingham (school business manager) have interviewed for a new site manager at Hollinwood Academy. Again, this is another new post due to the sheer increase in student and staff numbers as well as building alterations, new portacabins and extension at Hollinwood Academy. Once we have confirmed our new site manager I will inform families.
Don't forget that we have our pastoral parents evening taking place on Tuesday 15th November 2022. This is an opportunity to speak to your child's class/form teacher, to discuss how your child has settled into their new class and form and the progress they have made. The meeting can be held face to face or via telephone and you can book this via Arbor. If you have any issues or questions please do not hesitate to contact Natalie or Courtney via email on:
names@newbridgegroup.org  or cfullen@newbridgegroup.org
Let's see what some of the classes have been doing starting with Miss Prescott's class…
"In Miss Prescott's class we have introduced our new topics for this term. Throughout Science we have been investigating materials and the different types of materials found in our school. It was very interesting to see that some objects can be made up of more than one material such as metal and plastic! We will continue our investigations and even have a go at making our own project using different materials such as plastic, wood, metal and natural resources, we can't wait to show you!
This term in outdoor education Miss Bennett organised a trip to a local supermarket, some students had the chance to gain valuable work experience operating the checkout. It was amazing to see how the children were able to combine counting, weighing and ICT skills to scan each item and communicate with the customer how much their shopping totalled. This fantastic opportunity has revealed that some of our students who may often face challenges when communicating, can indefinitely access equal opportunities when given the chance. It was wonderful to see our class flourish in an environment that may often seem overwhelming and challenging. I am sure you will agree that we are extremely proud of each and every one of our students!
In ICT we have made some interesting discoveries about how NASA collected data from the planet Mars! The children were introduced to the Mars rover 'Curiosity' and how it transferred data from Mars to earth using codes and images. It was interesting to find out that it took 8 and a half months for Mars rover to travel from earth to Mars, that's almost a year! The children were keen to find out what discoveries were made on planet Mars and wondered if this could be a planet that we could potentially live on in the future. This ties in perfectly with our topic for Art this term which introduces us to space and imagery, we will be creating our very own masterpiece featuring space and the many ways we can create imagery, keep your eyes peeled for our Art work in the upcoming weeks!
Finally, we have begun to practice our Christmas performance with our best singing voices and even a few dance moves, we cannot wait for the festivities to begin and show you our wonderful performance!"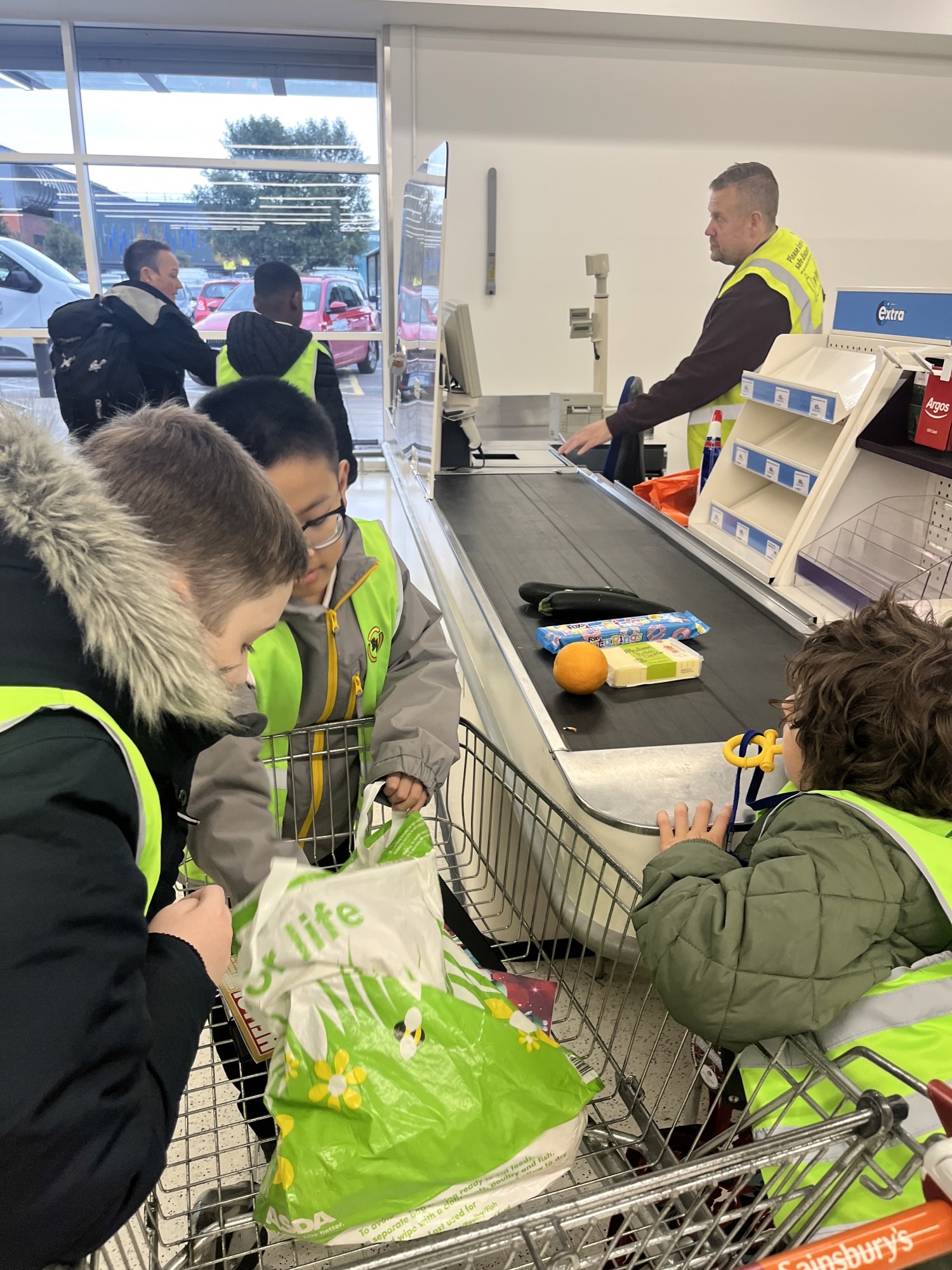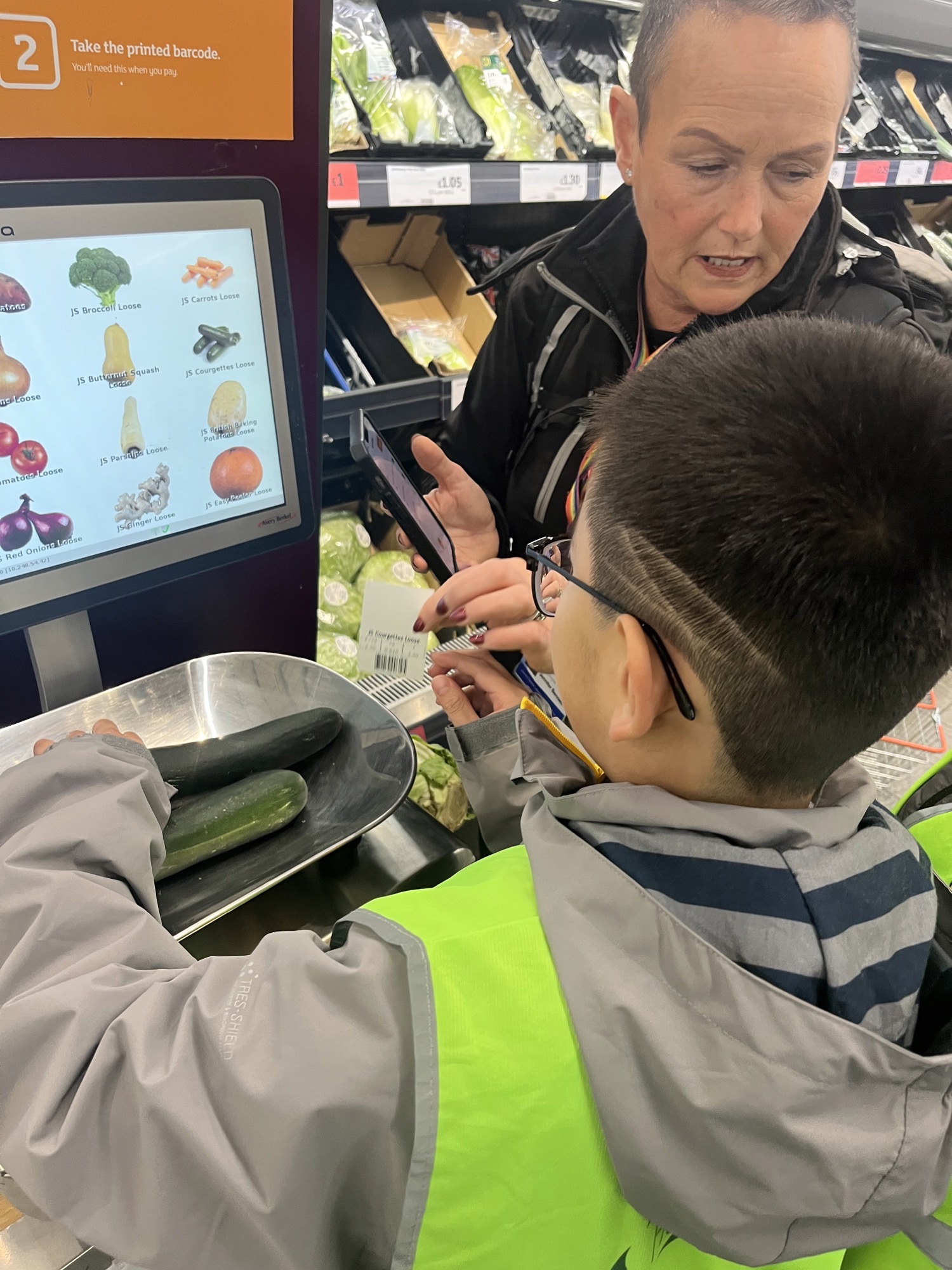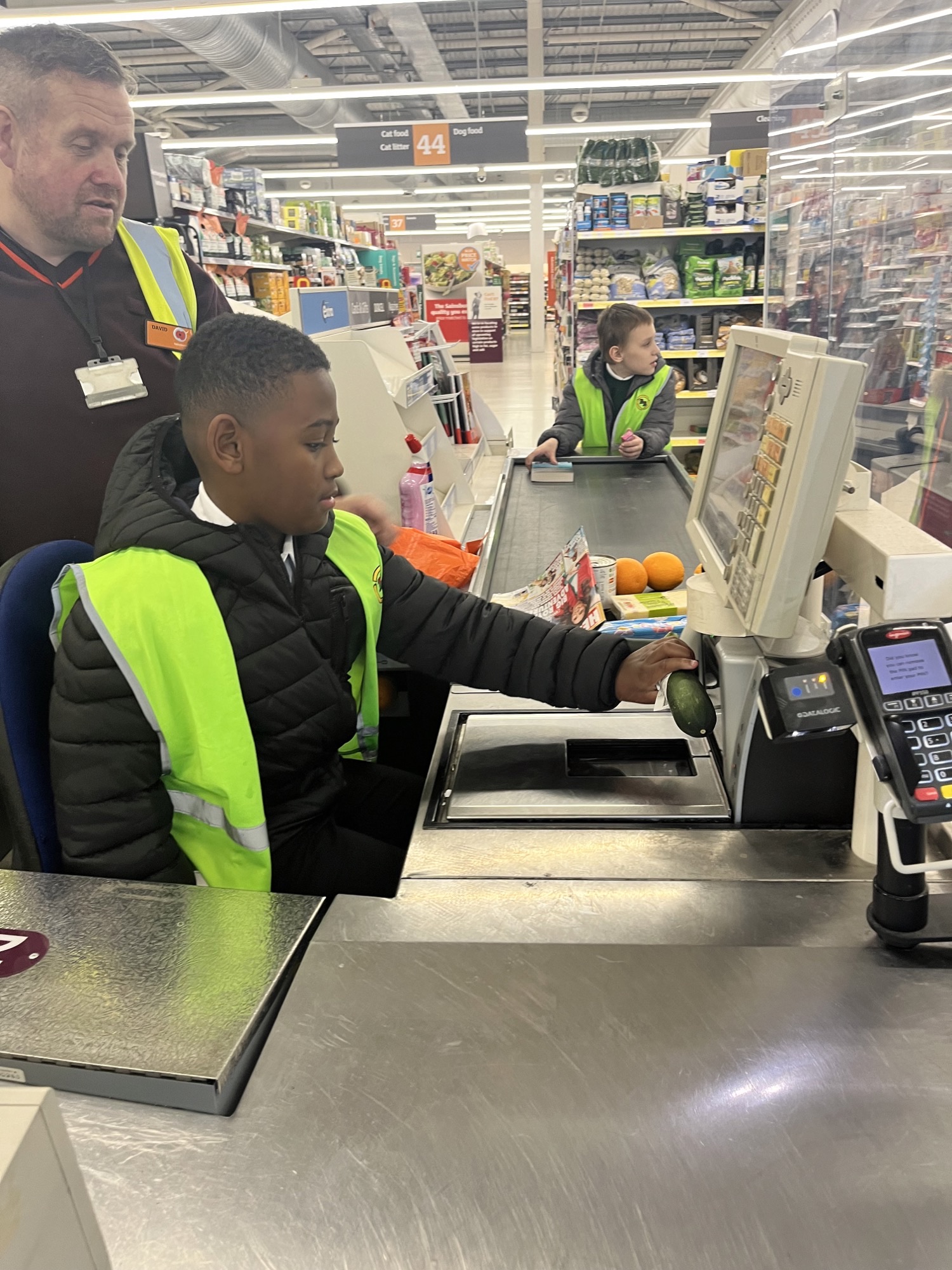 Now to Mrs Datta's form…
"Our first week of the new term has been fantastic. All of the students in 9SUA have settled back into their school routines and have been working harder than ever!
In English we have been looking at language techniques and we have been analysing – similes and metaphors. We are as busy as beavers!
In Science the class have been learning about climate change and focussing on the positive impact of recycling. The students have even been litter picking around the school grounds and then recycling what they have collected.
In Maths the class have been looking at equivalent fractions and have been practicing simplifying fractions.
Outdoor Education this week involved a trip to Tesco to look at things we like as well as trying to find household items such as milk and cereal.
We have read part of Anne Frank's diary and learned about the importance of this as well as learning about online safety in our Pathway lessons.
We are so proud of how mature our class are and hope this first week is just a glimmer of the amazing work they can achieve the rest of the term!"
Here is Mr Heap showcasing a range of PE and outdoor education sessions…
Secondary P.E
"In PE this term the students from Year 7 and Year 9 are focusing on learning the rules and playing rugby with the help from a coach from Sale sharks, the students did an amazing job working on their passing and moving skills before they then executed these skills into a game situation."
Outdoor Education
"At Hollinwood Academy we understand the importance of community access and ensure that all students no matter their individual pathway have the opportunity, confidence and appropriate support to access their local community safely within our exciting Outdoor Education curriculum offer. Students have the opportunity to access their local community on a weekly basis."
Primary
"During the first half-term Mrs Bennett's primary classes visited various parks within the local community. The children have followed stop, wait, go, left and right instructions whilst practicing good road safety. They have also crossed roads using zebra crossing within the school grounds and also practised crossing the road safely within the local community. We enjoyed autumn scavenger hunts collecting conkers, sweet chestnuts, helicopter seeds etc. For the second autumn term KS2 classes are visiting busier environments within the local community and this week we have visited Sainsburys in Oldham and the children have found items from their shopping list. Lynsey Smith, Customer Experiences Manager invited the children to take a tour of the warehouse to see where the deliveries are made and then opened a till for the children to practice being a cashier. The children have worked so hard over the past weeks and Mrs Bennett is super proud of them all."
Secondary
"Students within KS3 and KS4 have been having a great time accessing the local community within their weekly Outdoor Education sessions. Students in KS3 have been visiting supermarkets and developing a range of skills such as turn taking, communicating, navigating around store, listening and budgeting skills. Students are looking forward to buying items and developing their money skills."
"Students in KS4 have been developing their map reading skills through orienteering activities. Students have been developing their basic navigational skills, turn taking and team work. All students have learnt how to set their map to ground and have been growing in confidence."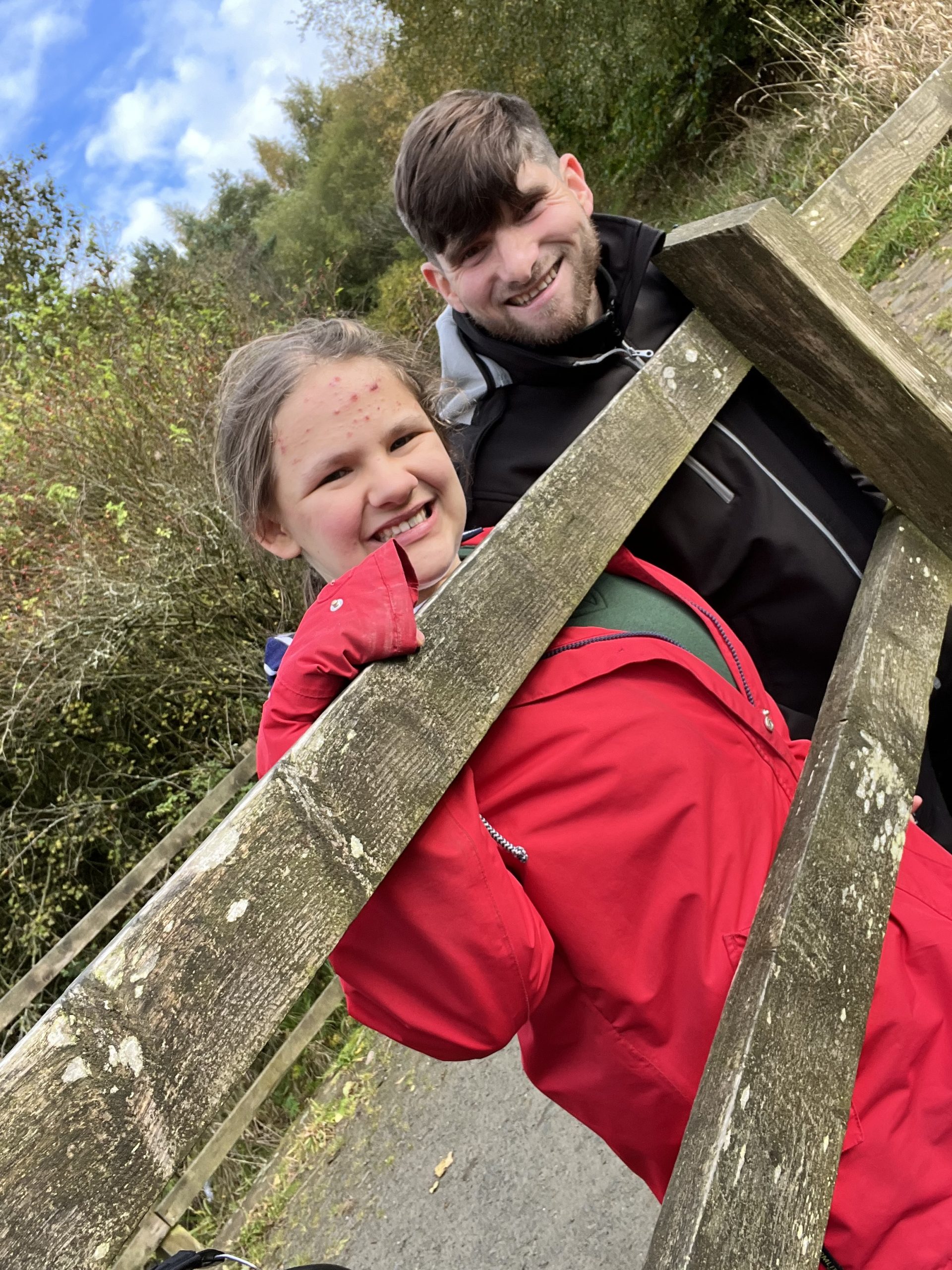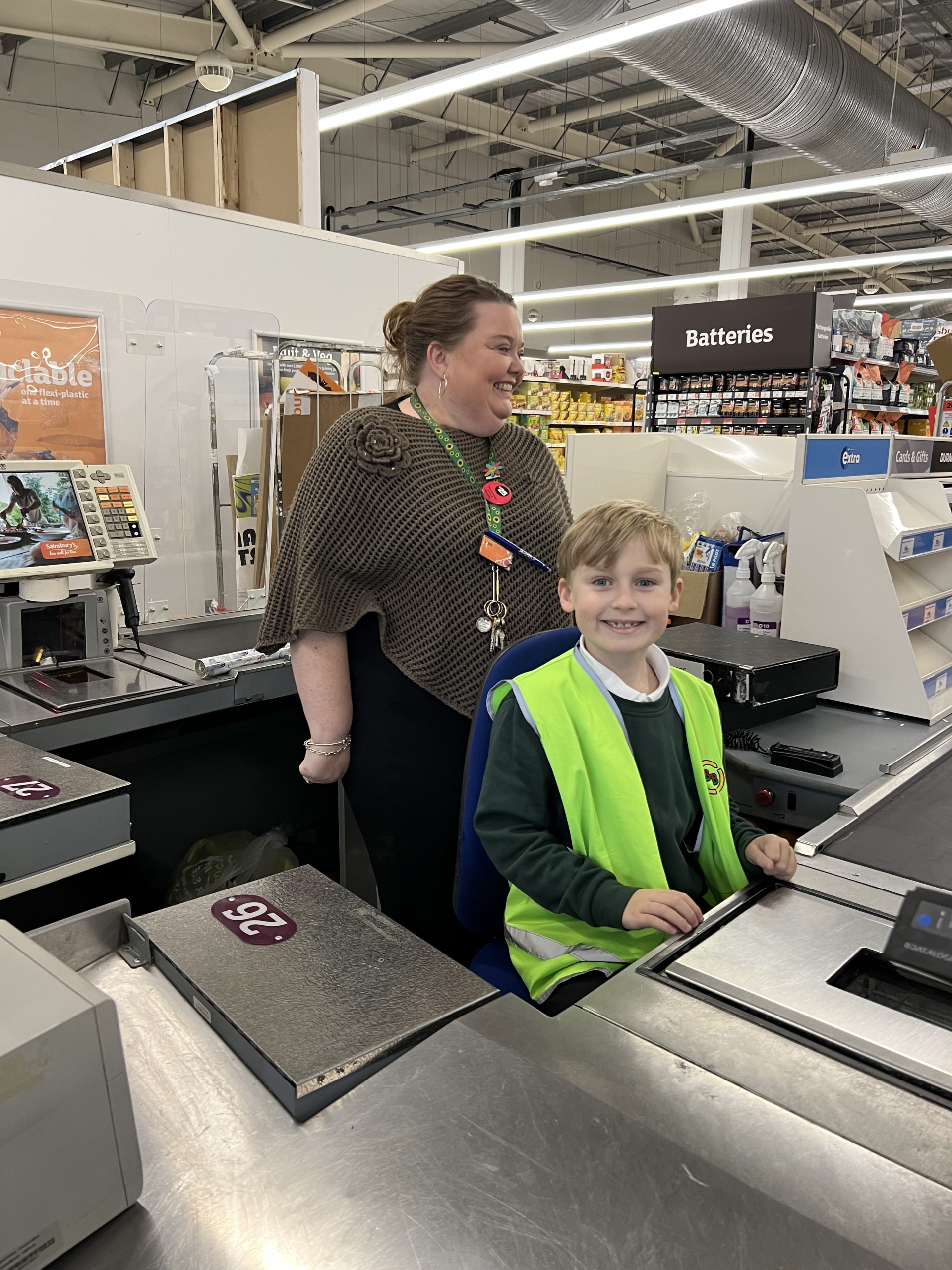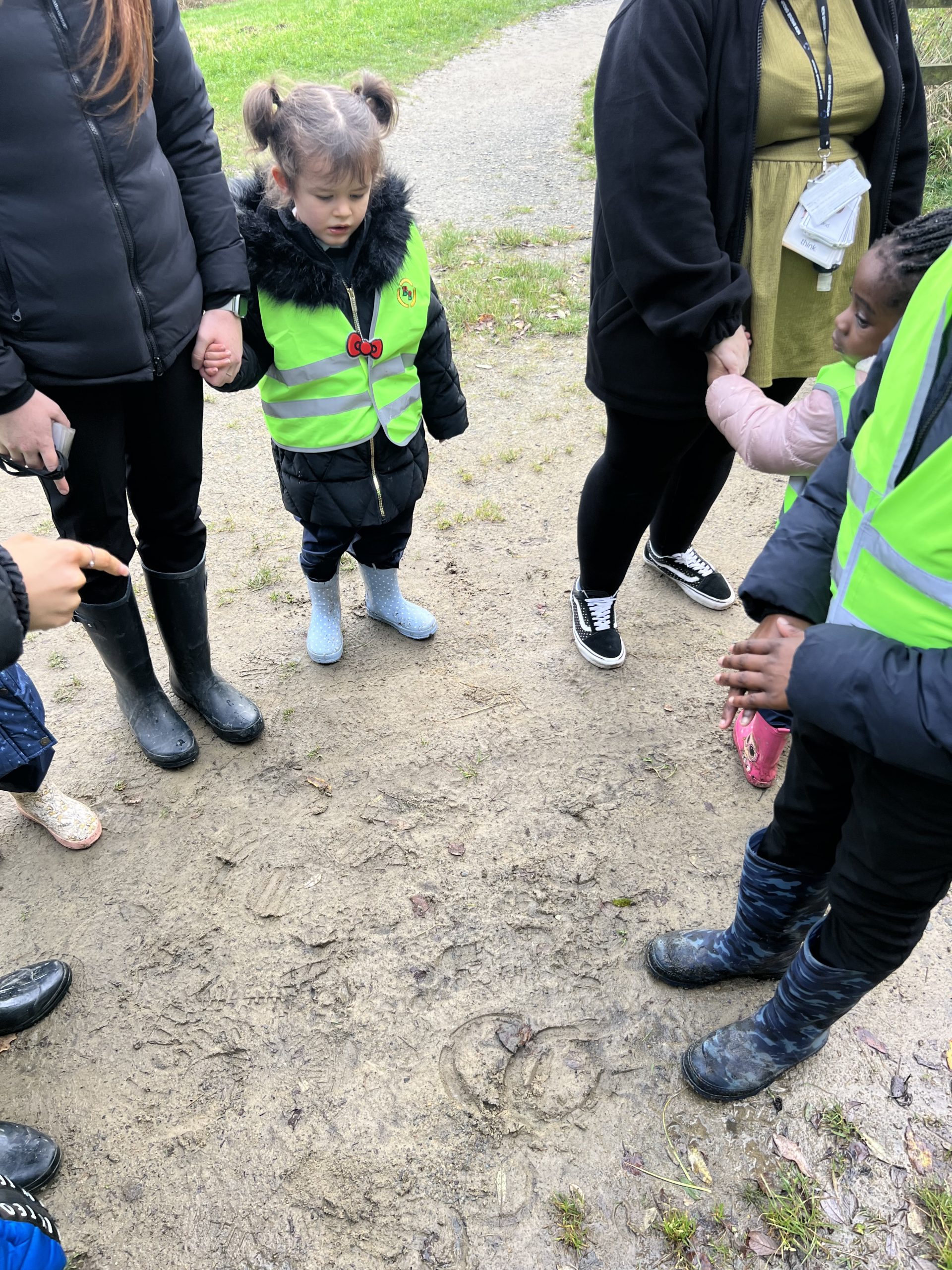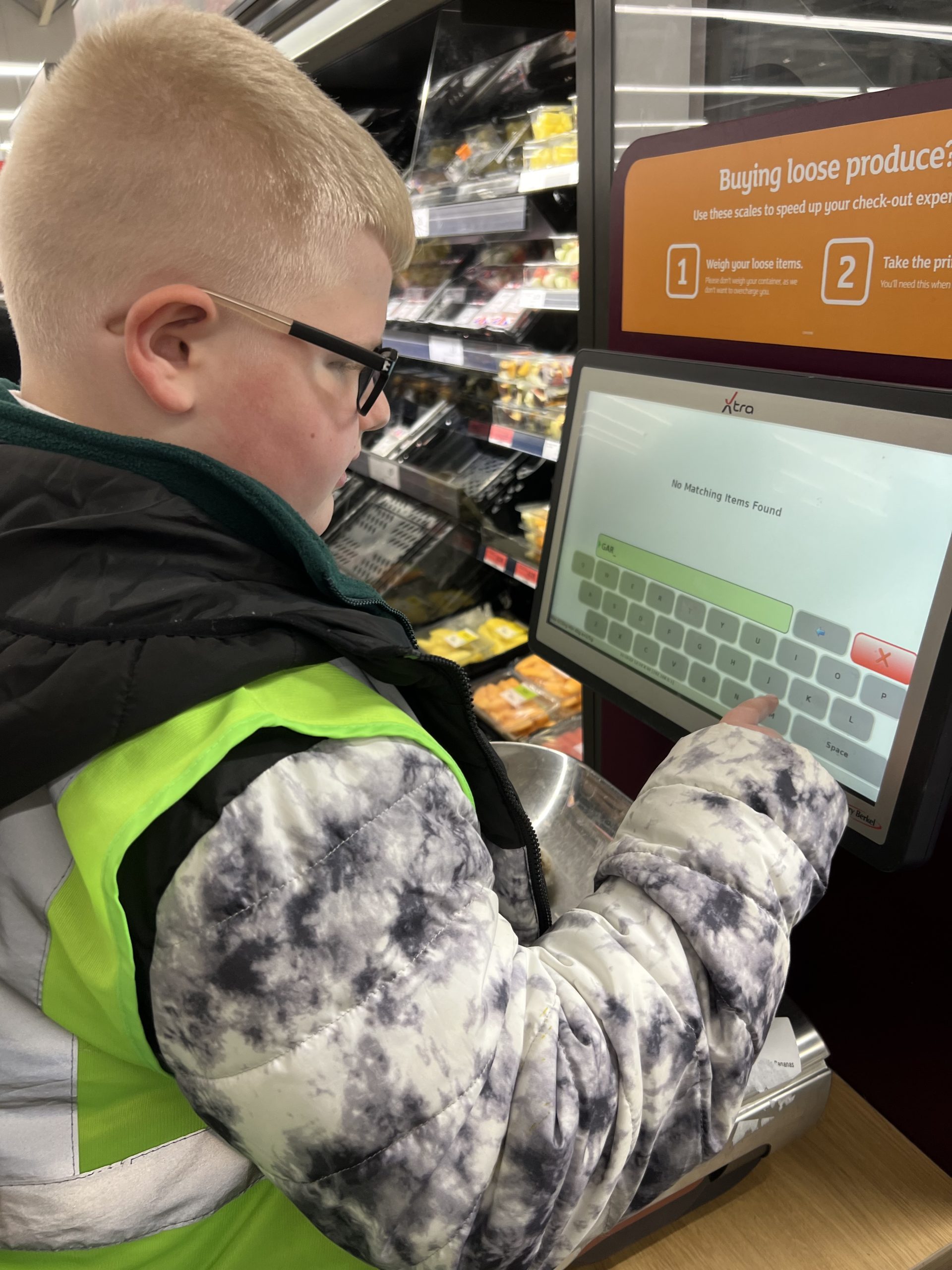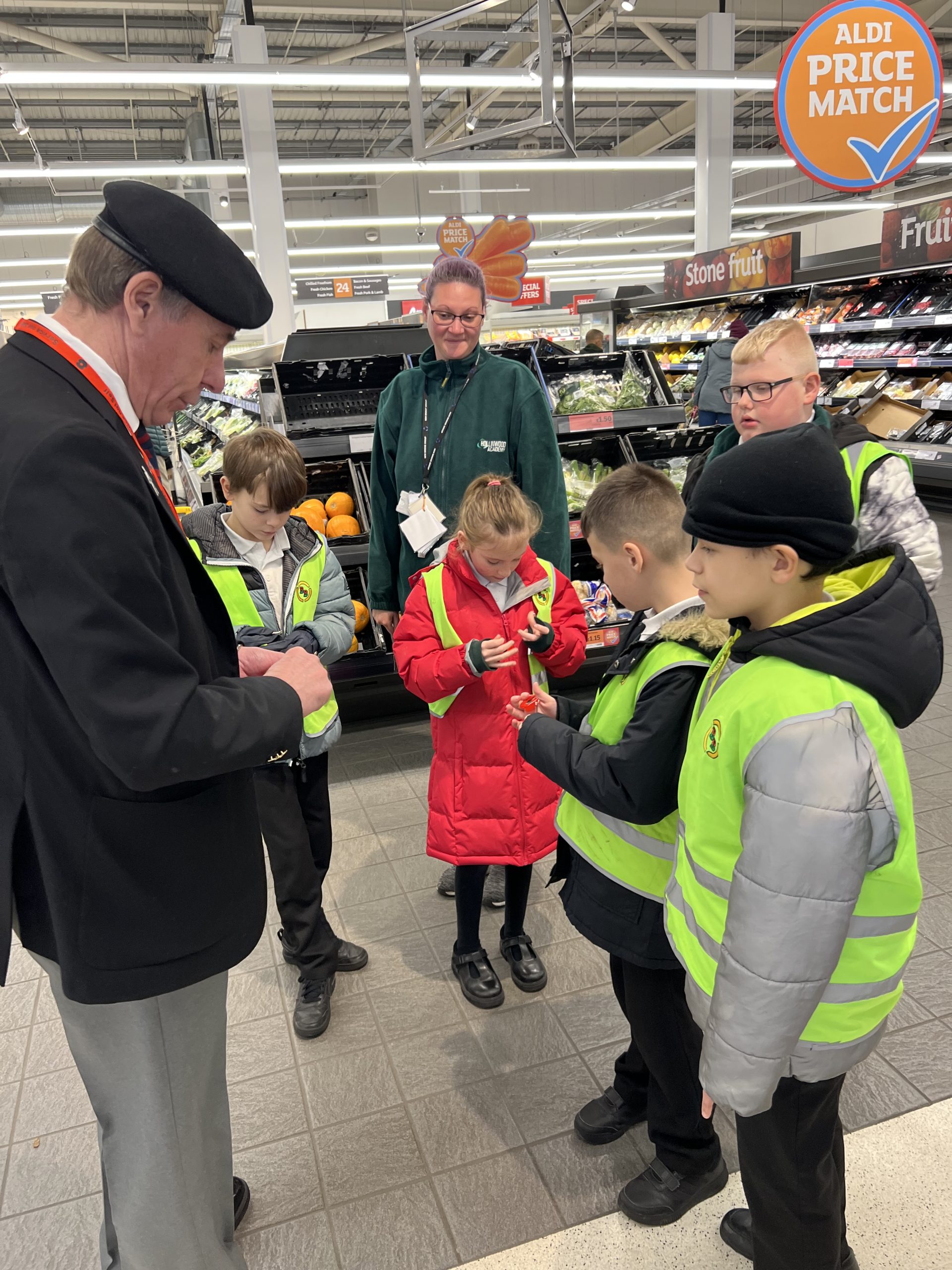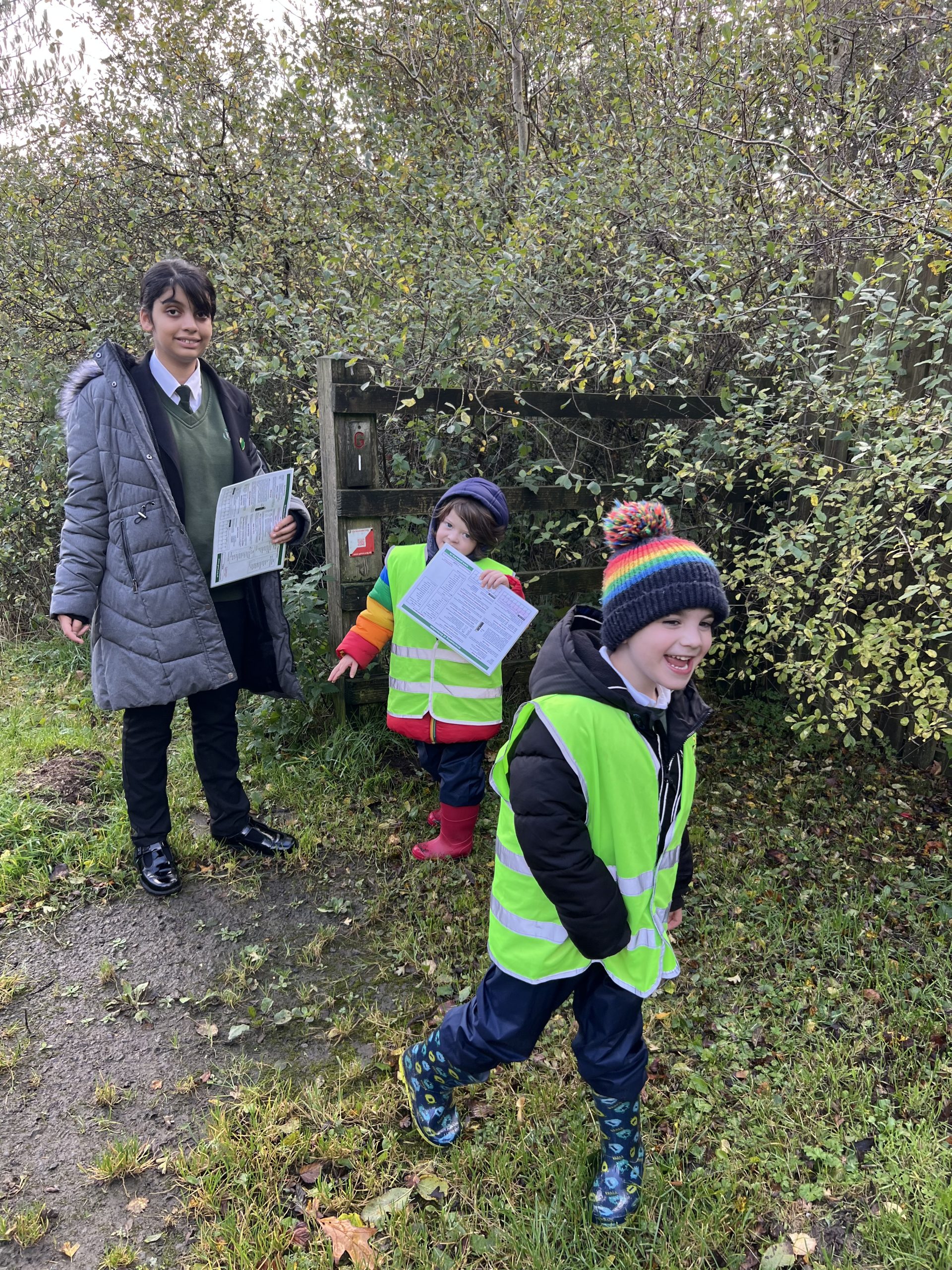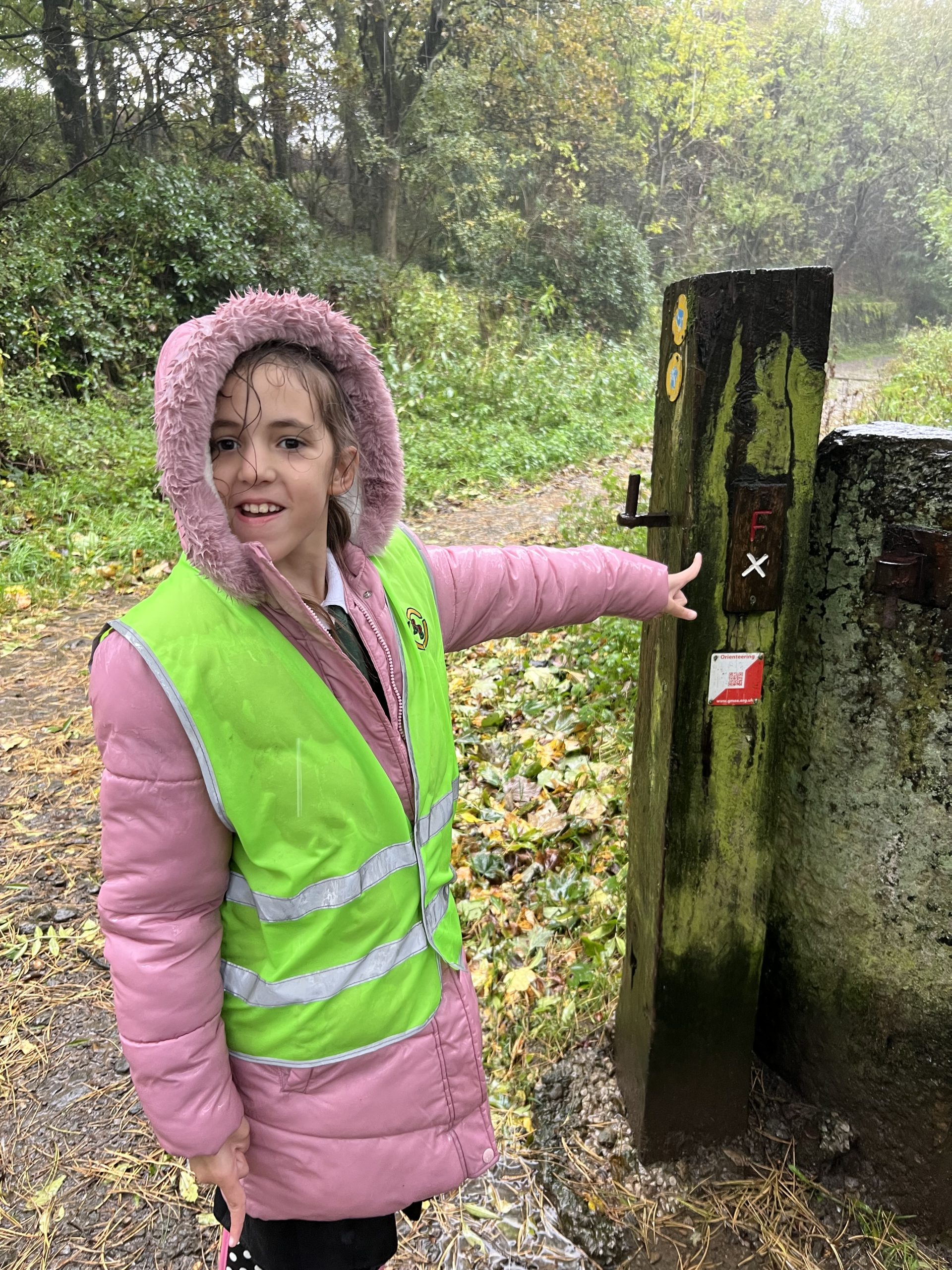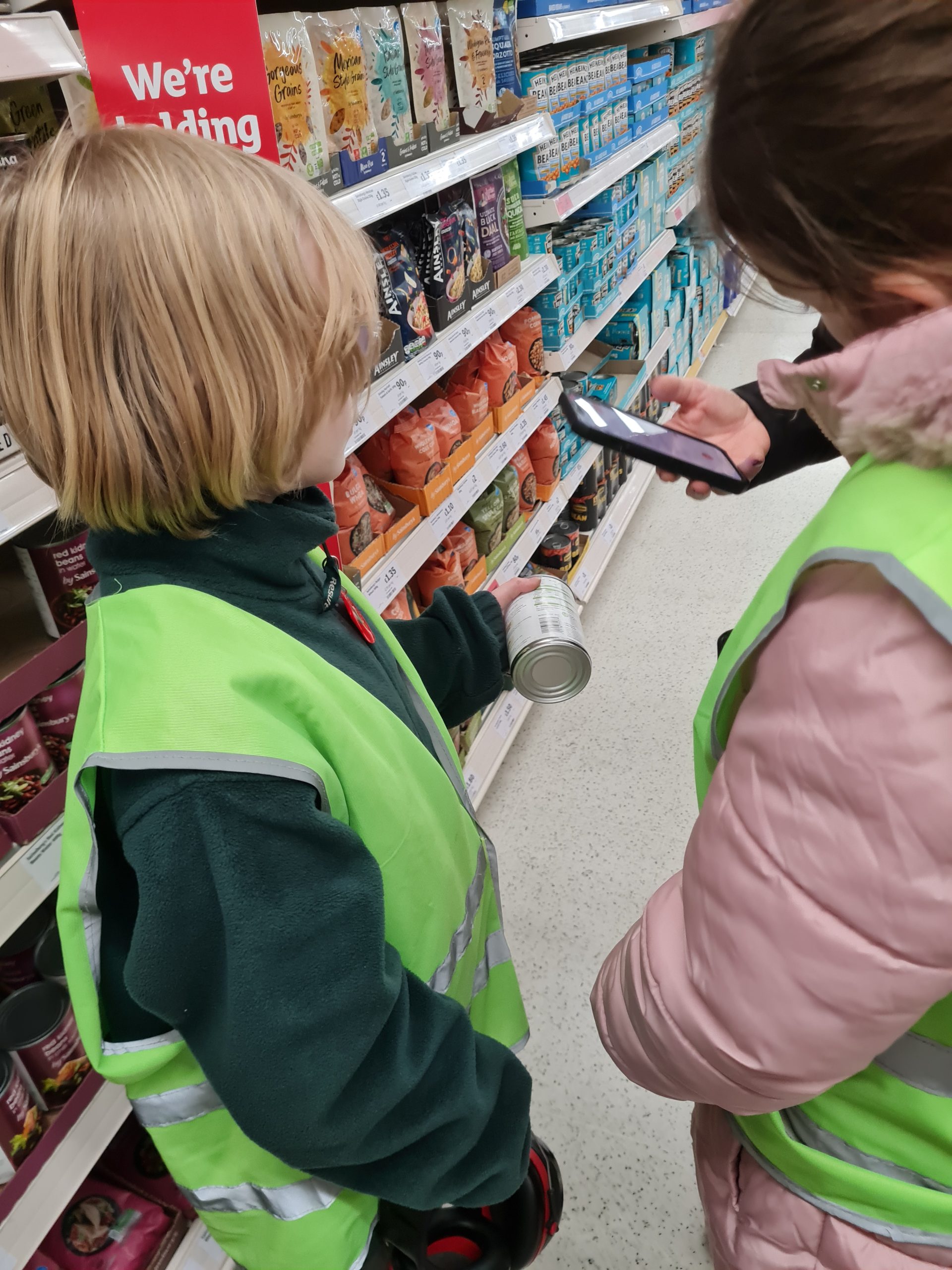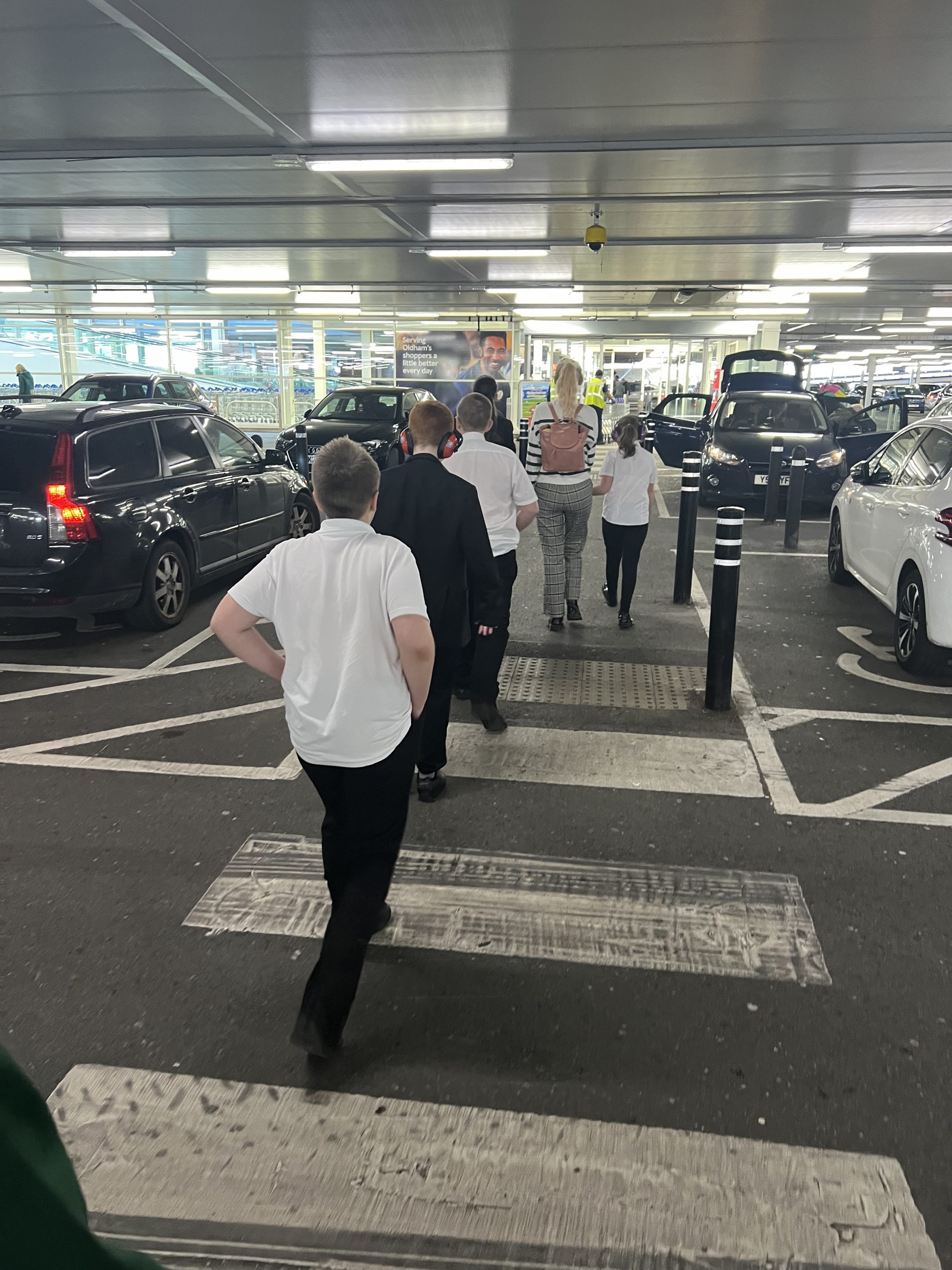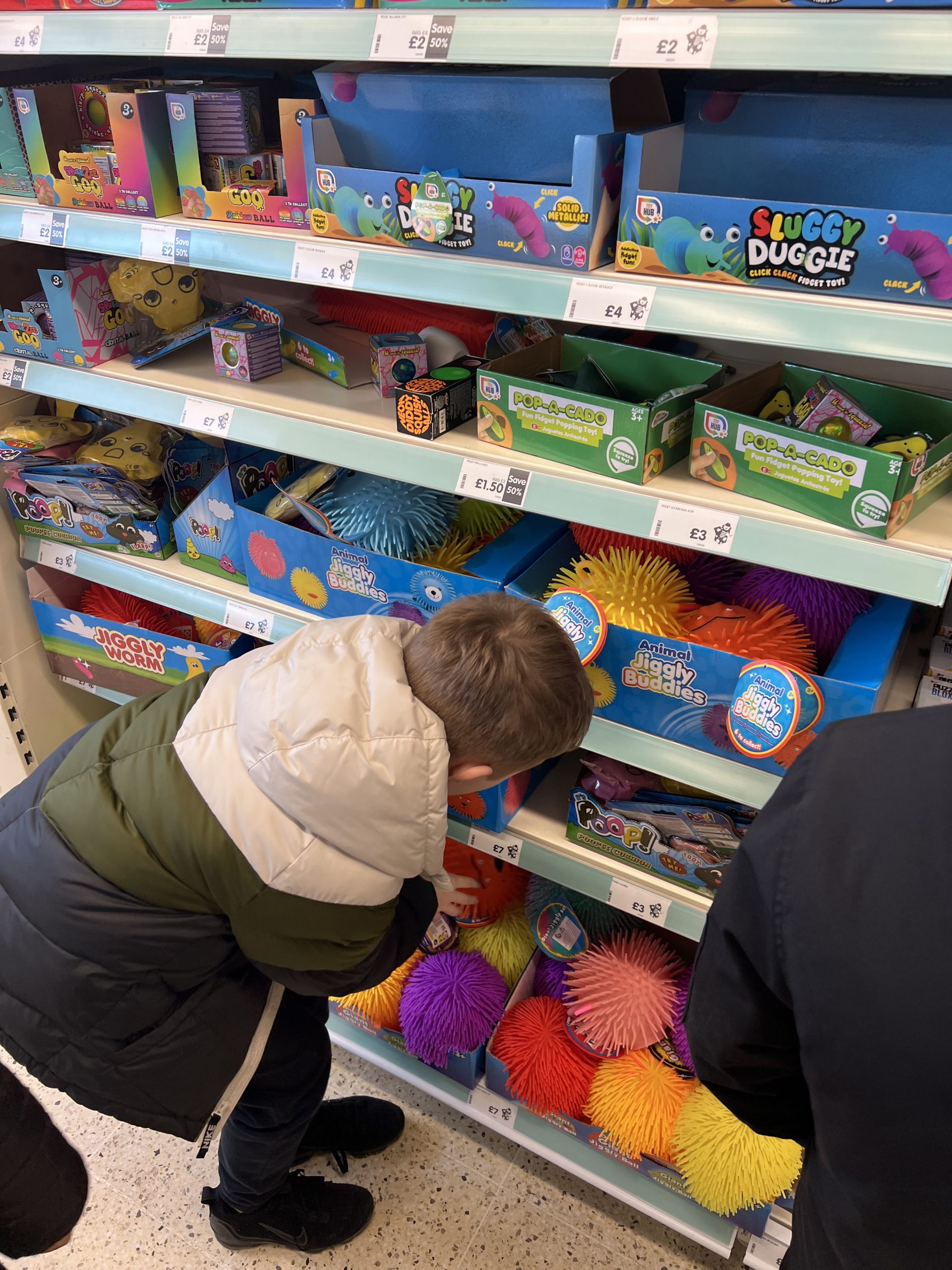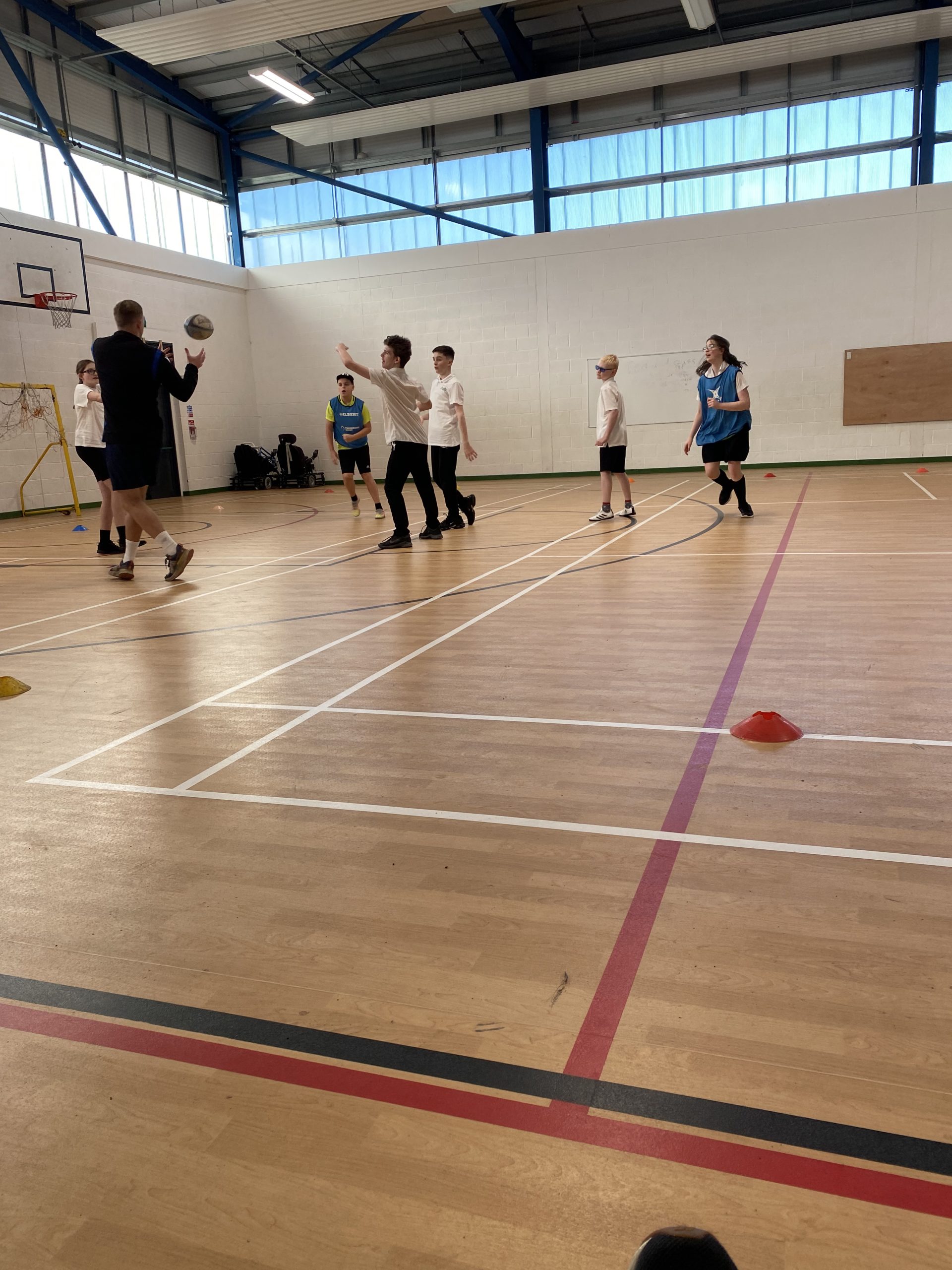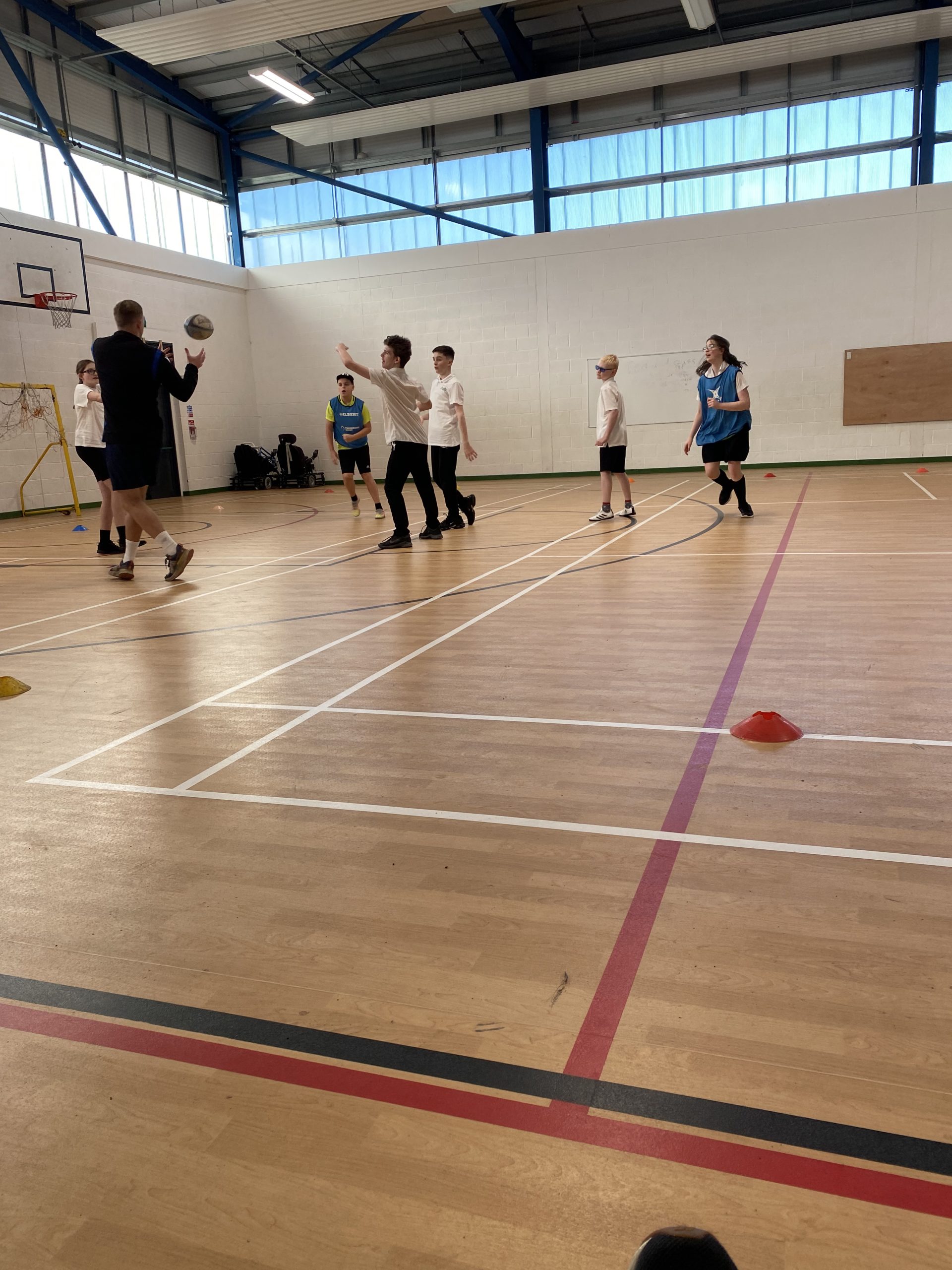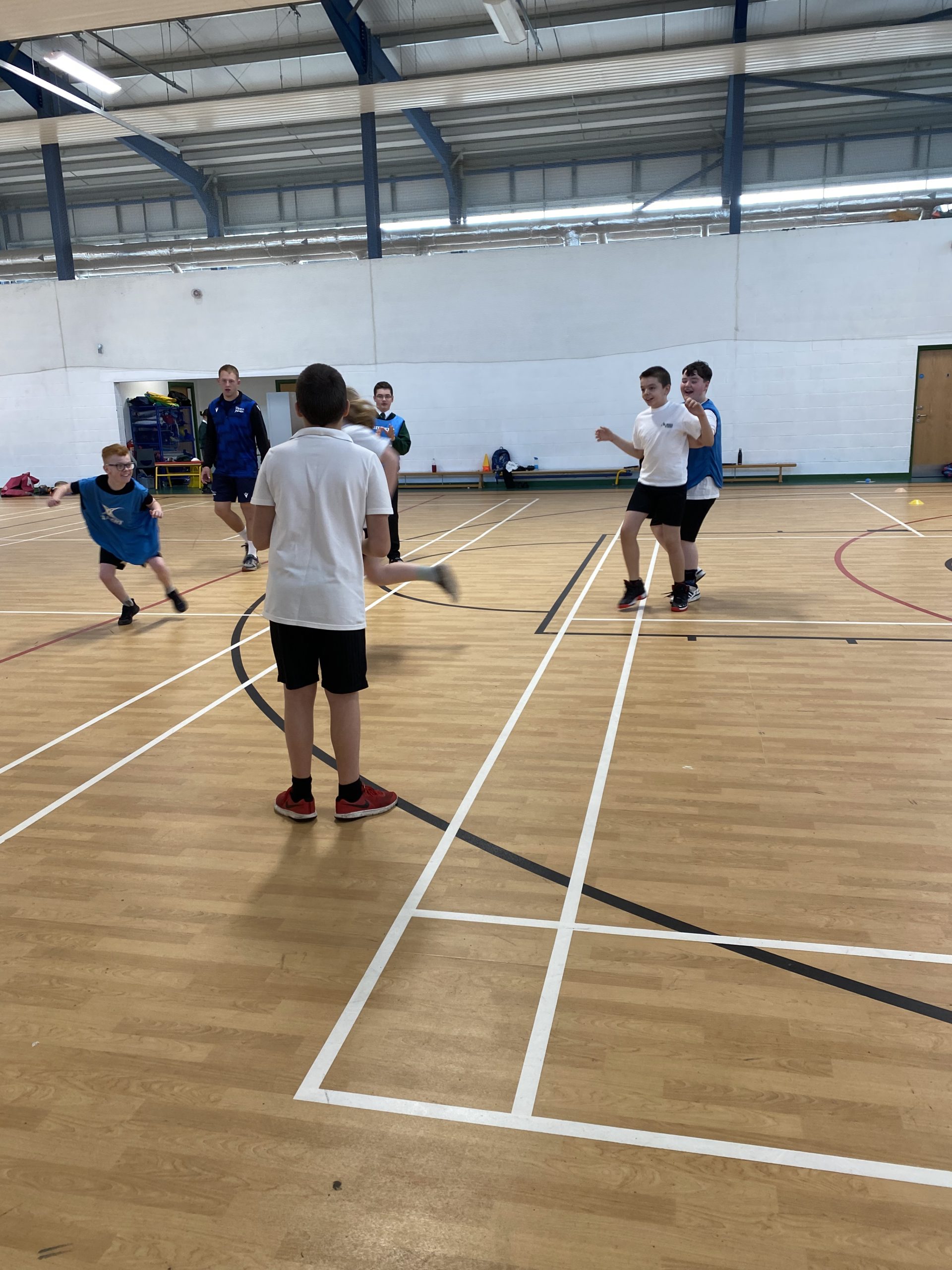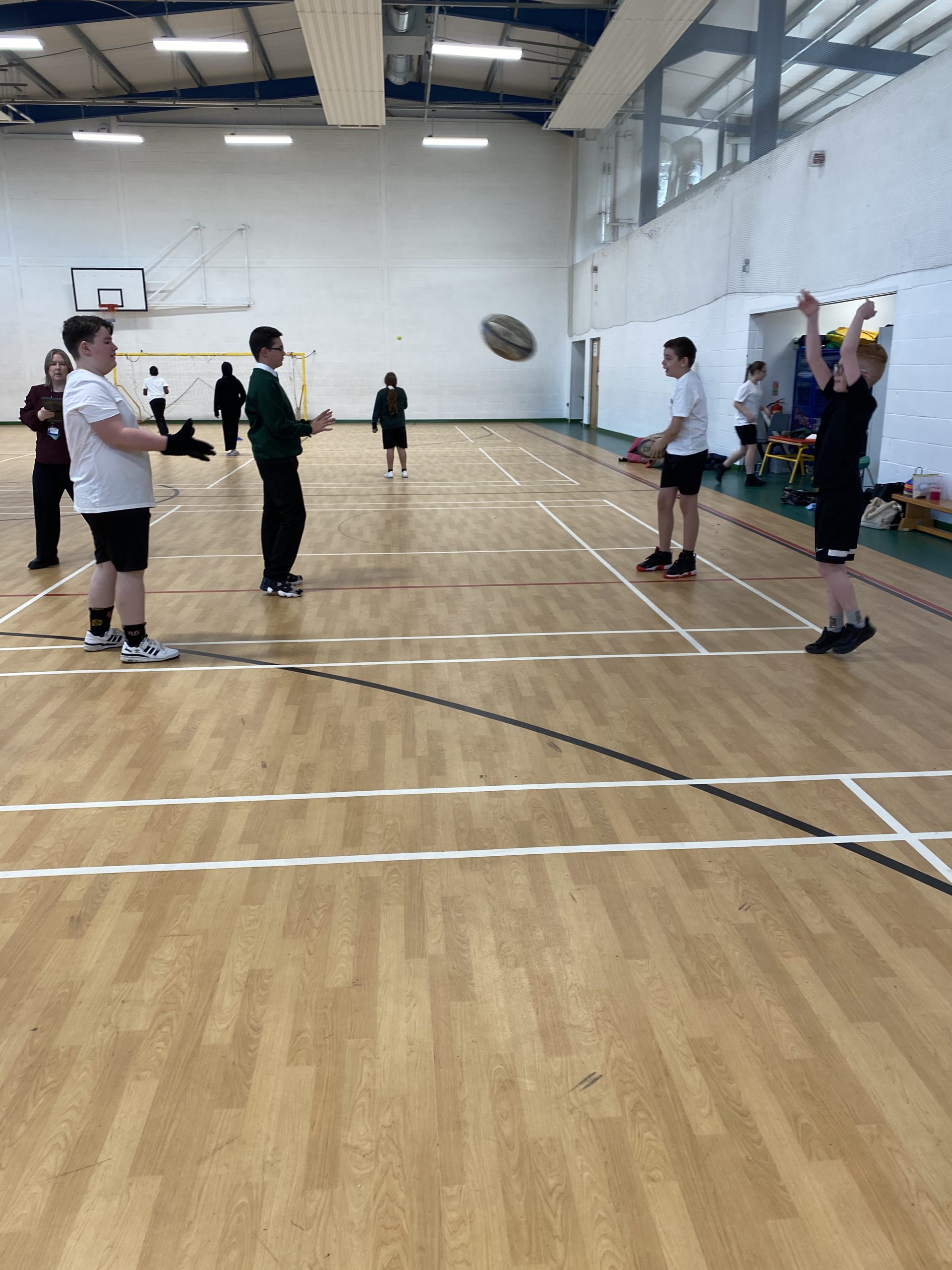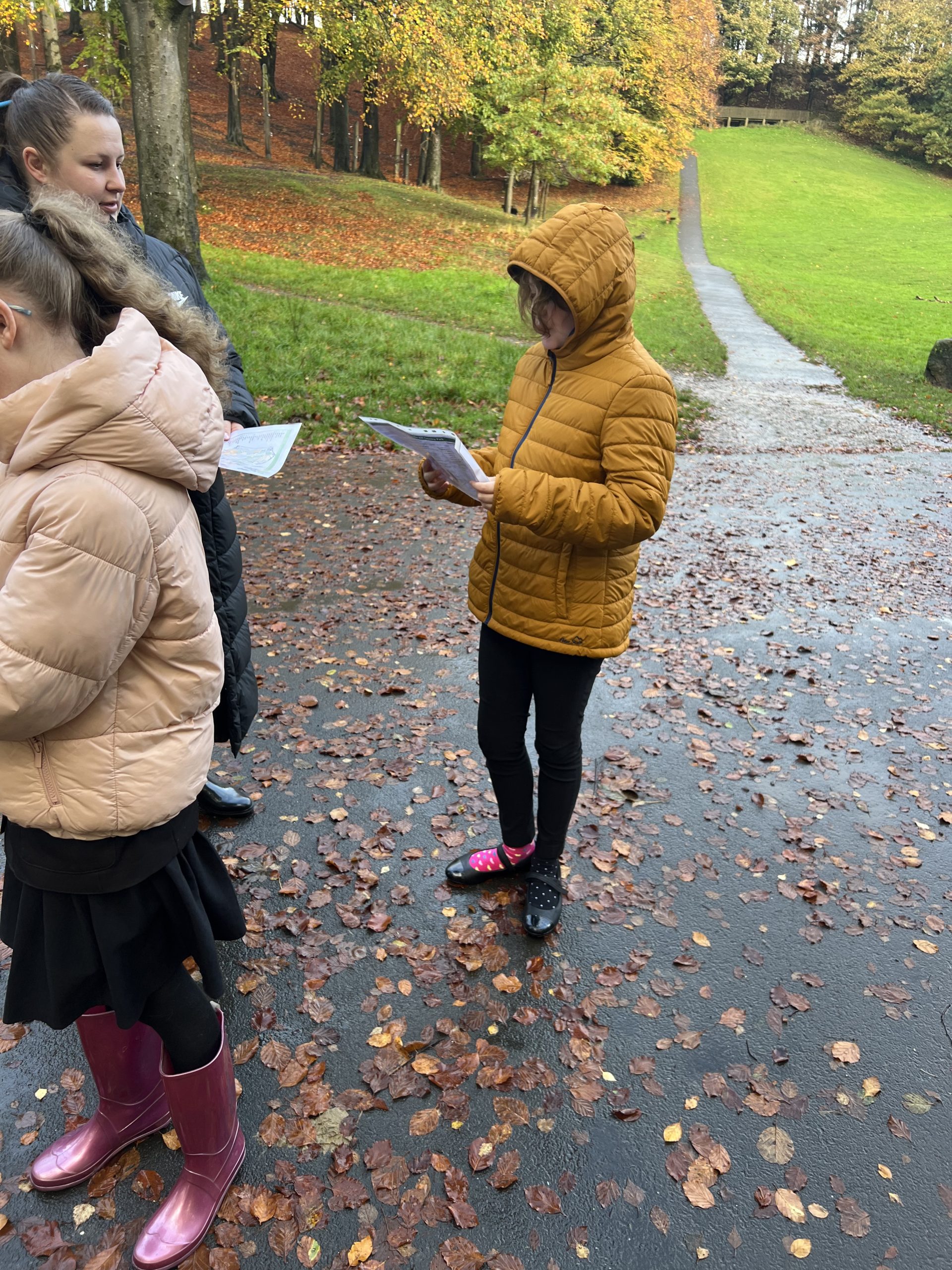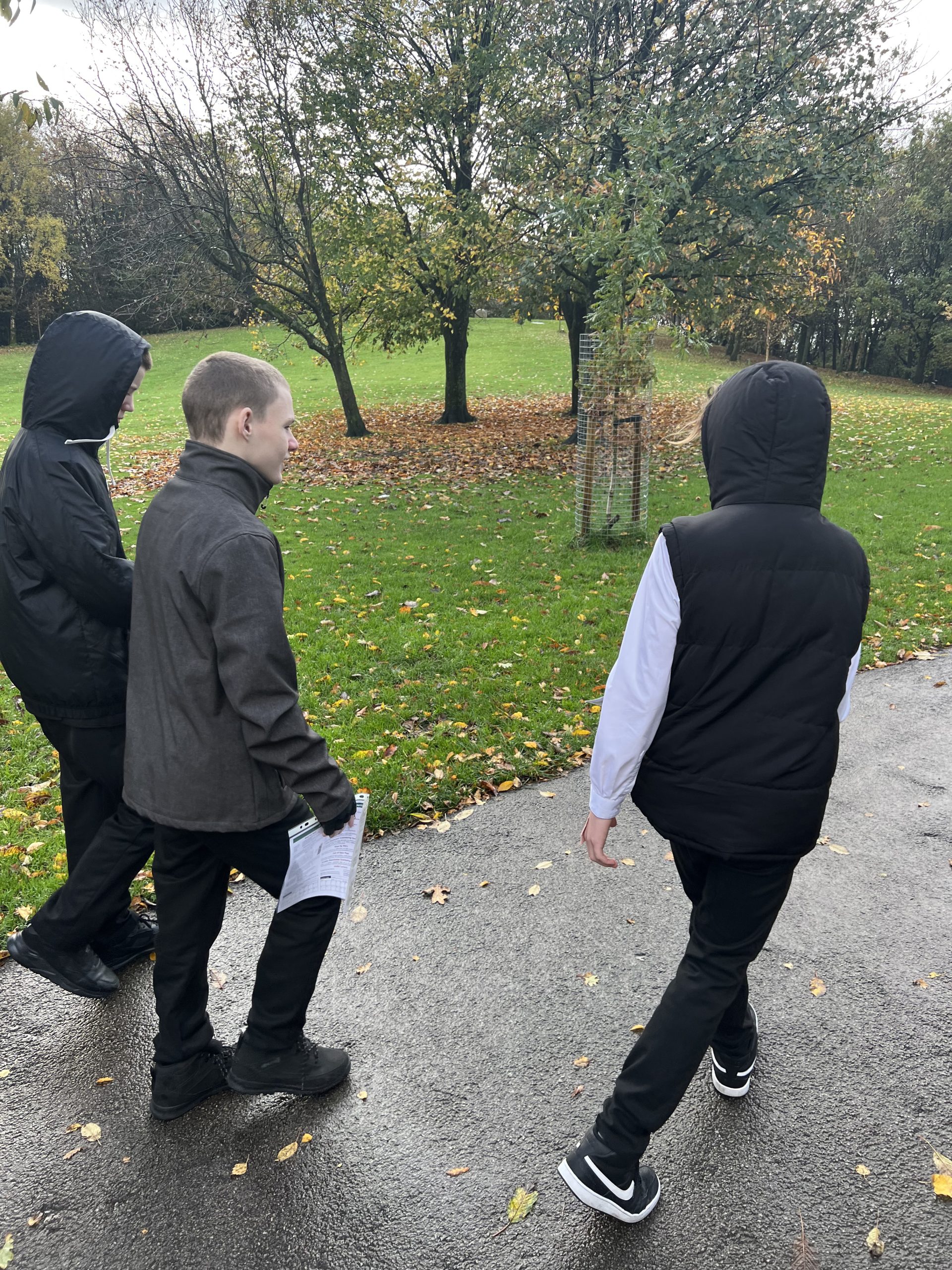 Now to our amazing SUPER STARs and HWA Inspiring STARs…
Mrs Lerigo's STAR of the week is Libby for excellent letter formation in phonics.
Mrs Lerigo's HWA Inspiring STAR is Alfie for inspiring others to be happy …..Alfie's smile is infectious.
Miss Oakley's STAR of the week is William for his brave response to the fire alarm this week. We are very proud of you.
Miss Oakley's HWA Inspiring STAR is Teddy for using his symbols to request to go to the toilet. You are a superstar!
Miss Meadows' STAR of the week is Maja for engaging well in her attention autism sessions.
Miss Meadows' HWA Inspiring STAR is Jack for practising his fine motor skills independently in Art this week.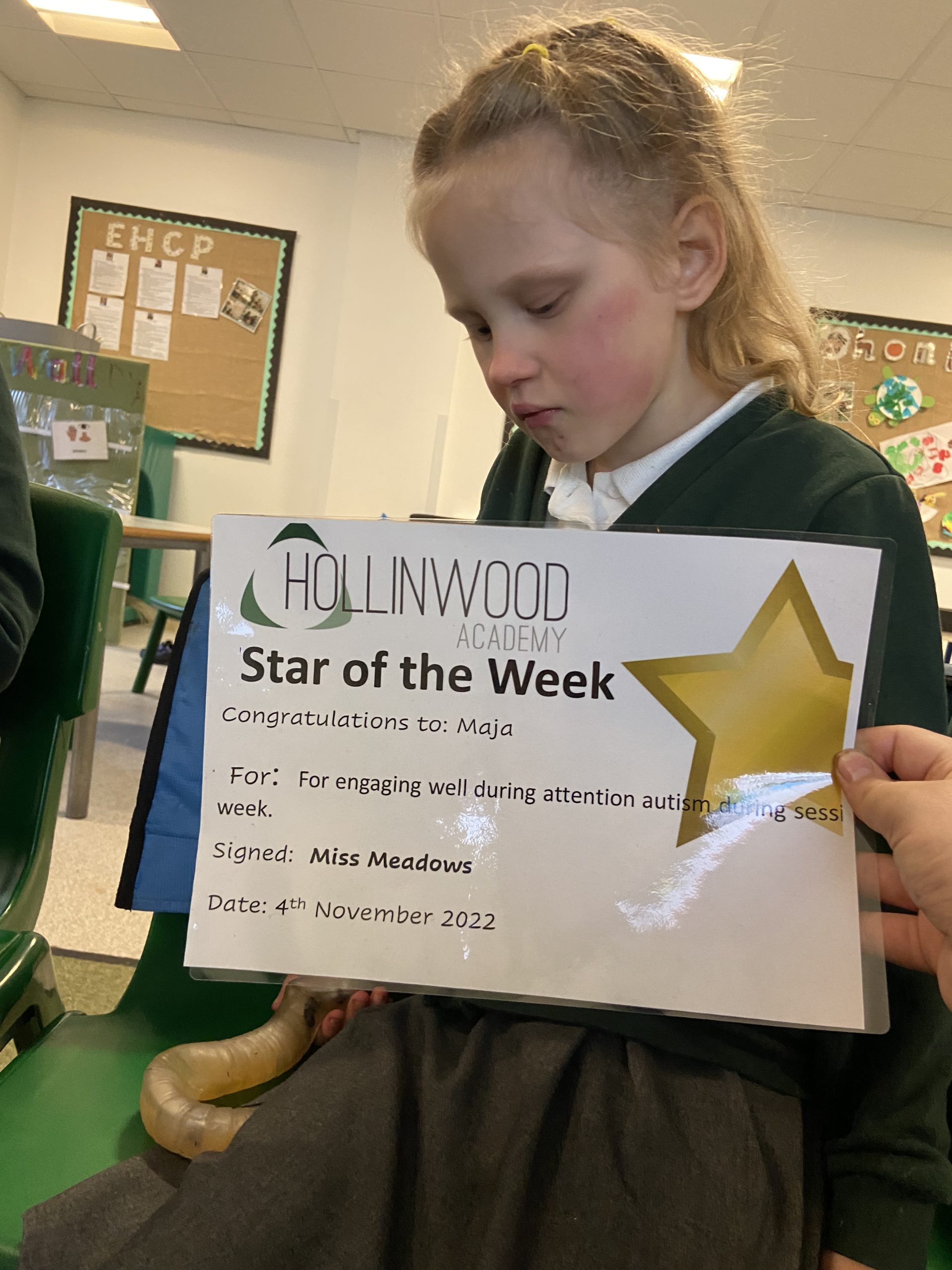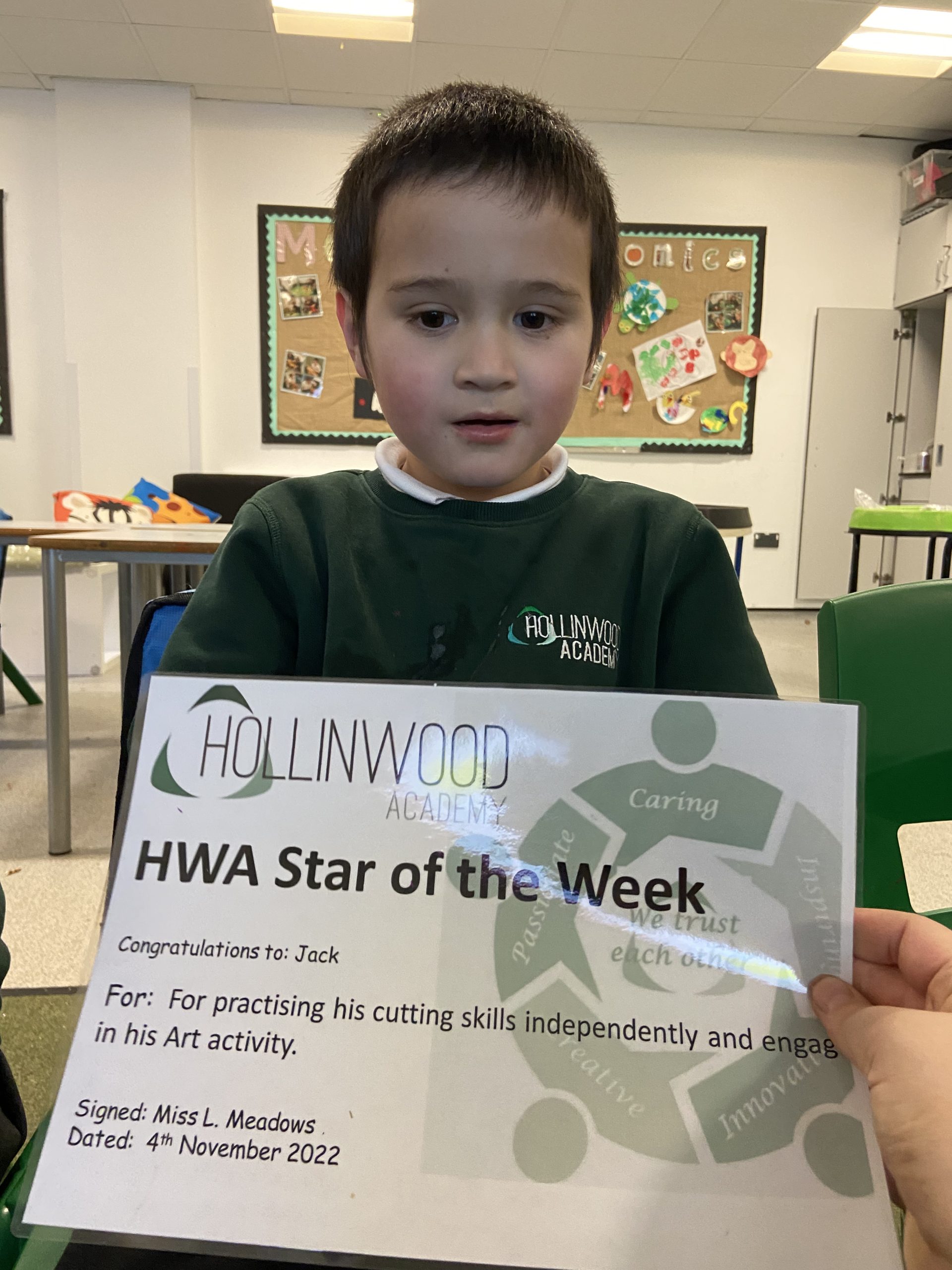 Mrs Woodhead's STAR of the week is Maleek for being a good role model, showing his friends how to cope with changes in class.
Miss Pietraszewska's STAR of the week is Mysha for great progress in handwriting.
Miss Pietraszewska's HWA Inspiring STAR is Eliora for bringing her favourite book to school and reading it to her friends.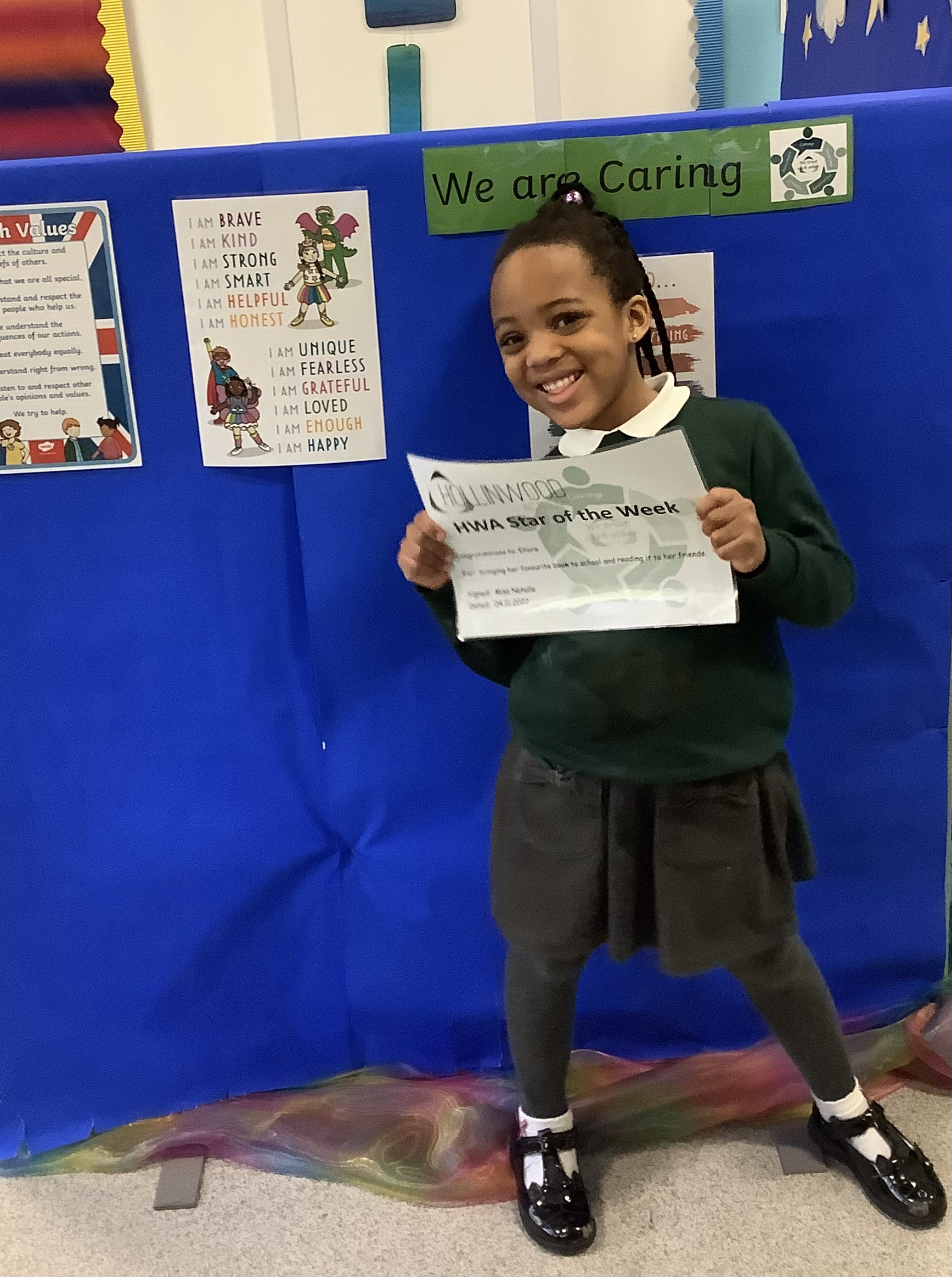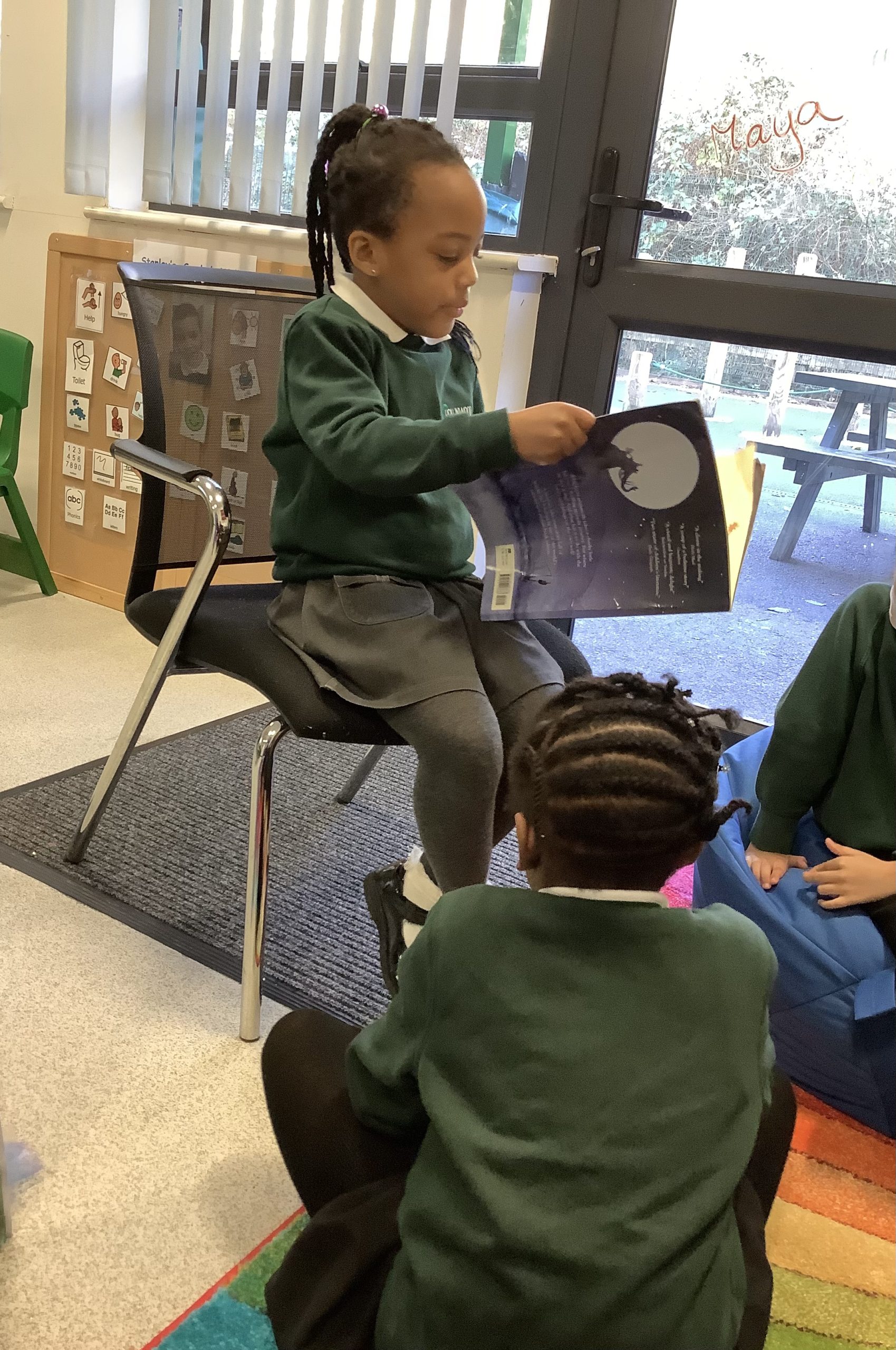 Mrs Halkyard and Miss McDonald's STAR of the week is Isaam for being a supportive friend and helping their friends with their work.
Mrs Halkyard and Miss McDonald's HWA Inspiring STAR is Joshua for always being positive in the morning and welcoming their friends into school
Mrs Halkyard and Miss McDonald's WOW moments go to Cole and Loki. Well done!
Mr Corrigan's STAR of the week is Hadley for having a fabulous first week at her new school.
Mr Corrigan's HWA Inspiring star is Derry for being a great example to others this week.
Mr Corrigan's WOW moments go to Brooke, Jason, Jared and George! Well done!
Miss Prescott's STAR of the week is Zakariya for good listening and looking in lessons and completing his tasks independently.
Miss Prescott's HWA Inspiring STAR is Lucas for inspiring his peers to be kind to each other.
Miss Tootill's STAR of the week is Connor for working hard in his lessons.
Miss Tootill's HWA Inspiring STAR is Fatima for inspiring her friends to be better.
Mrs Davies' STAR of the week is Ijaaz for trying hard to independently follow his sensory circuit.
Miss Parkinson's STAR of the week is Daniel for fantastic map work in geography.
Mrs Parkinson's HWA Inspiring STAR is Andie for inspiring younger students with their learning.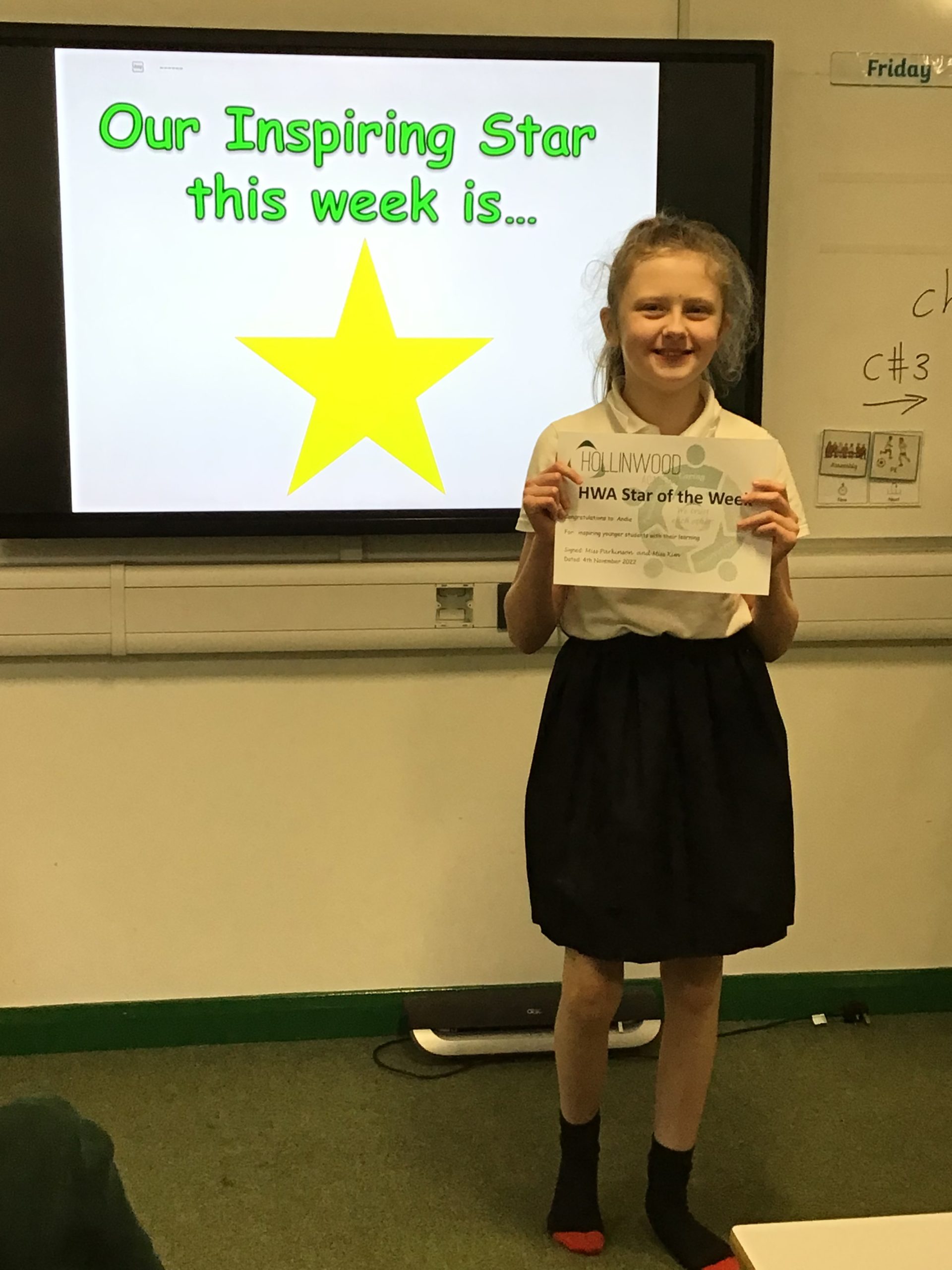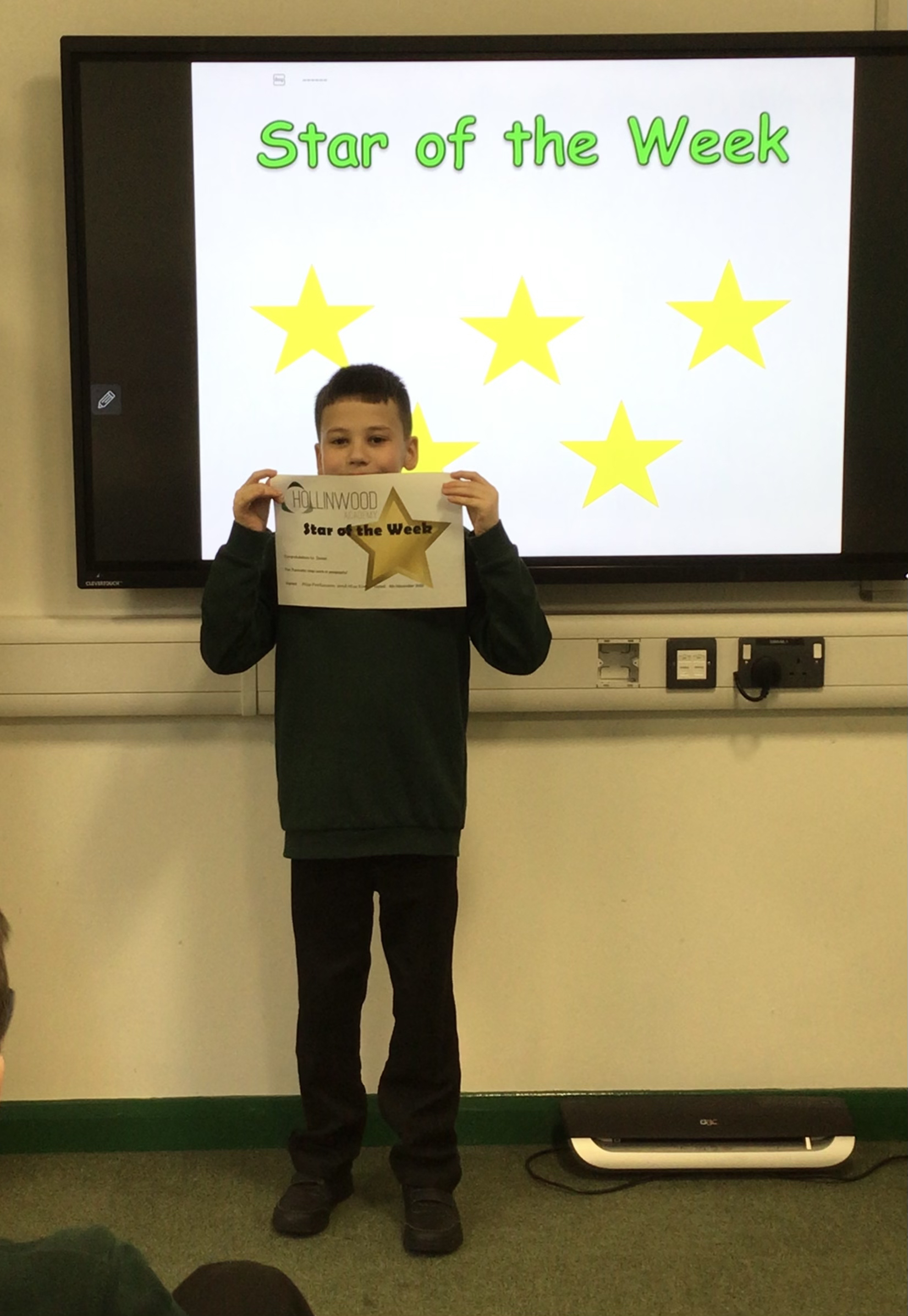 Mrs Matthew's STAR of the week is Tyler for doing all of his work to the best of his ability every day!
Mrs Matthew's HWA Inspiring STAR is Marley for making lots of effort in achieving a personal target this week and for being particularly well-mannered to those around him—well done Marley!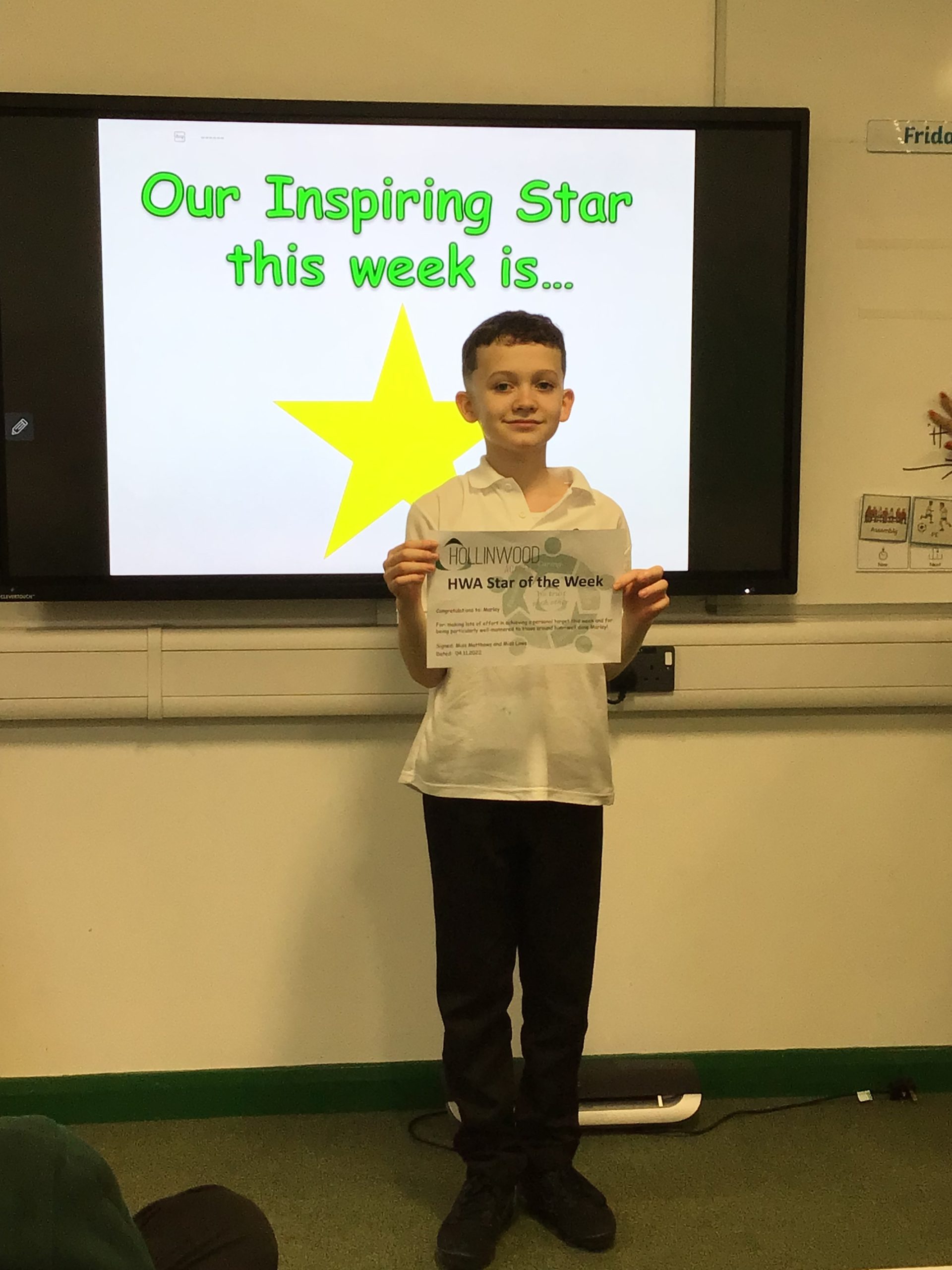 Hollinwood academy stars have now been introduced at secondary. Well done to all students who have received a certificate this week!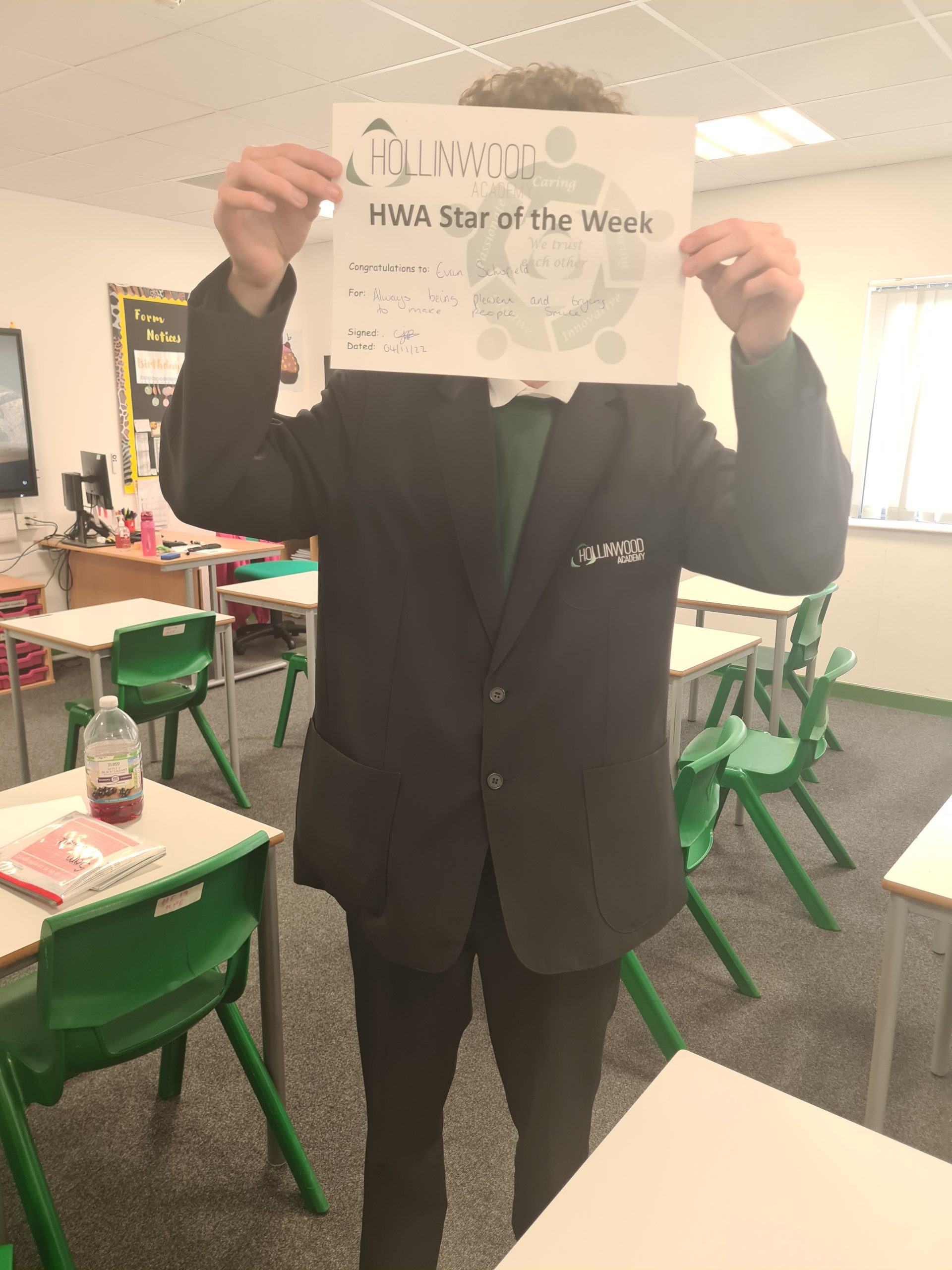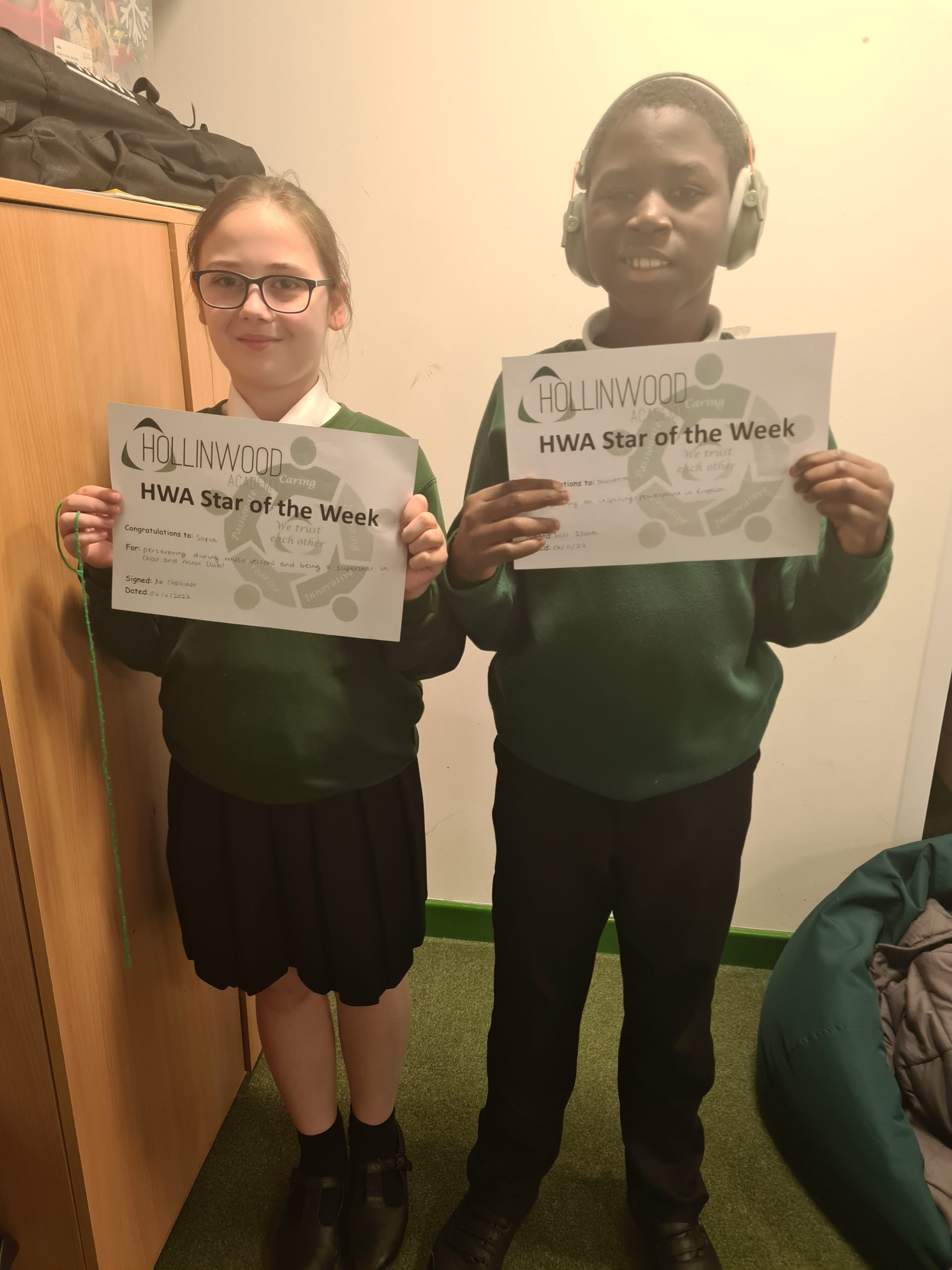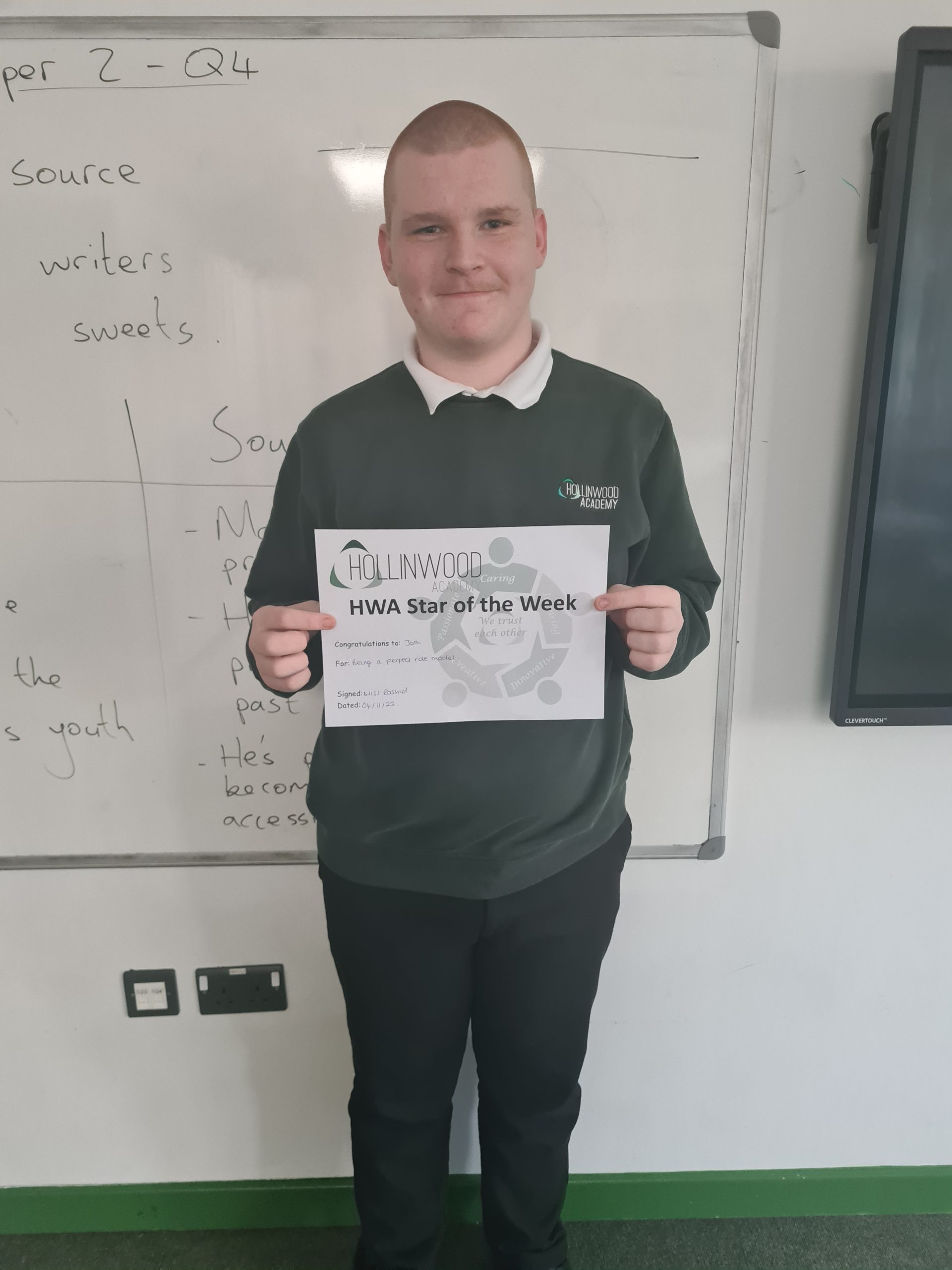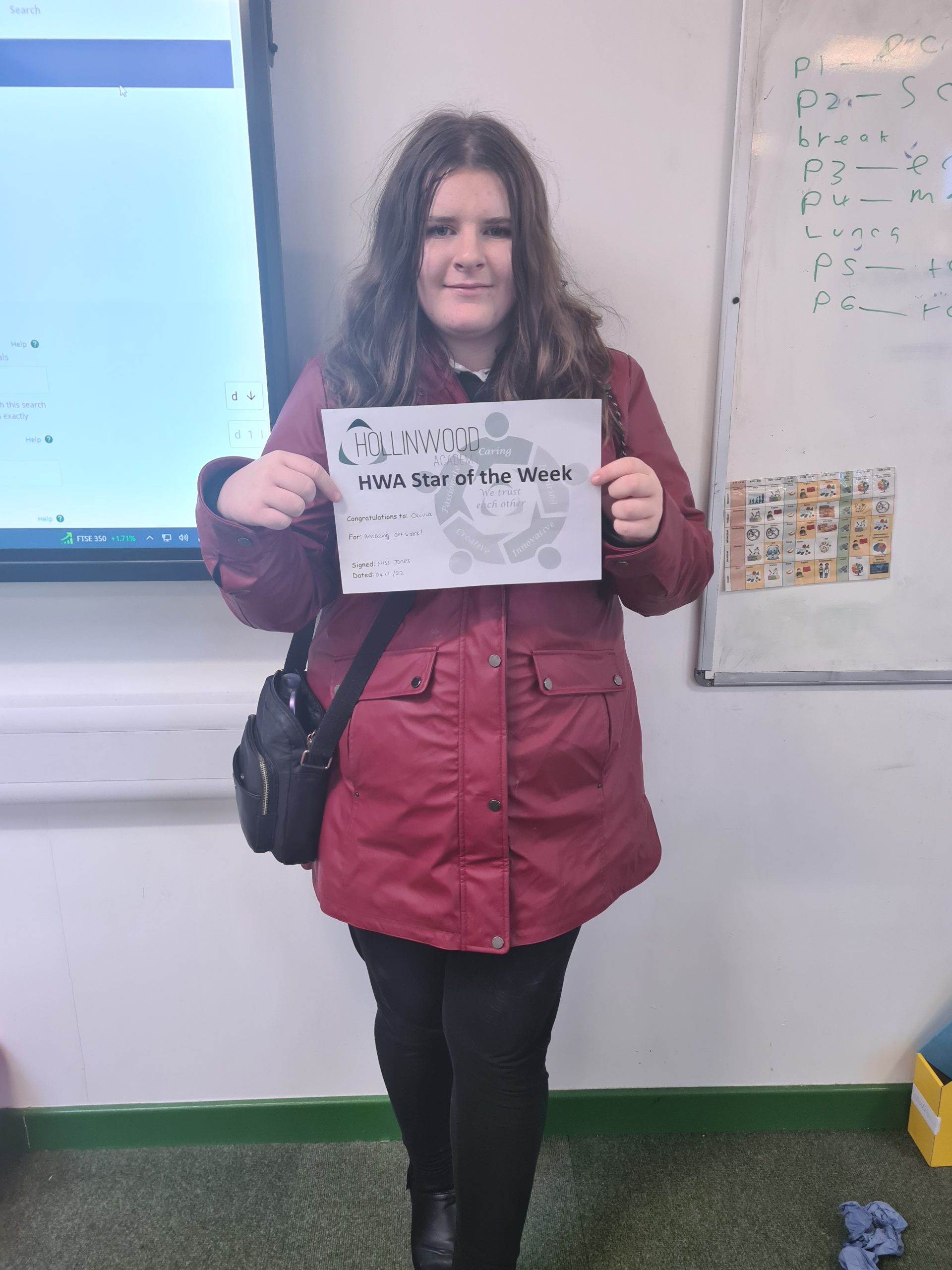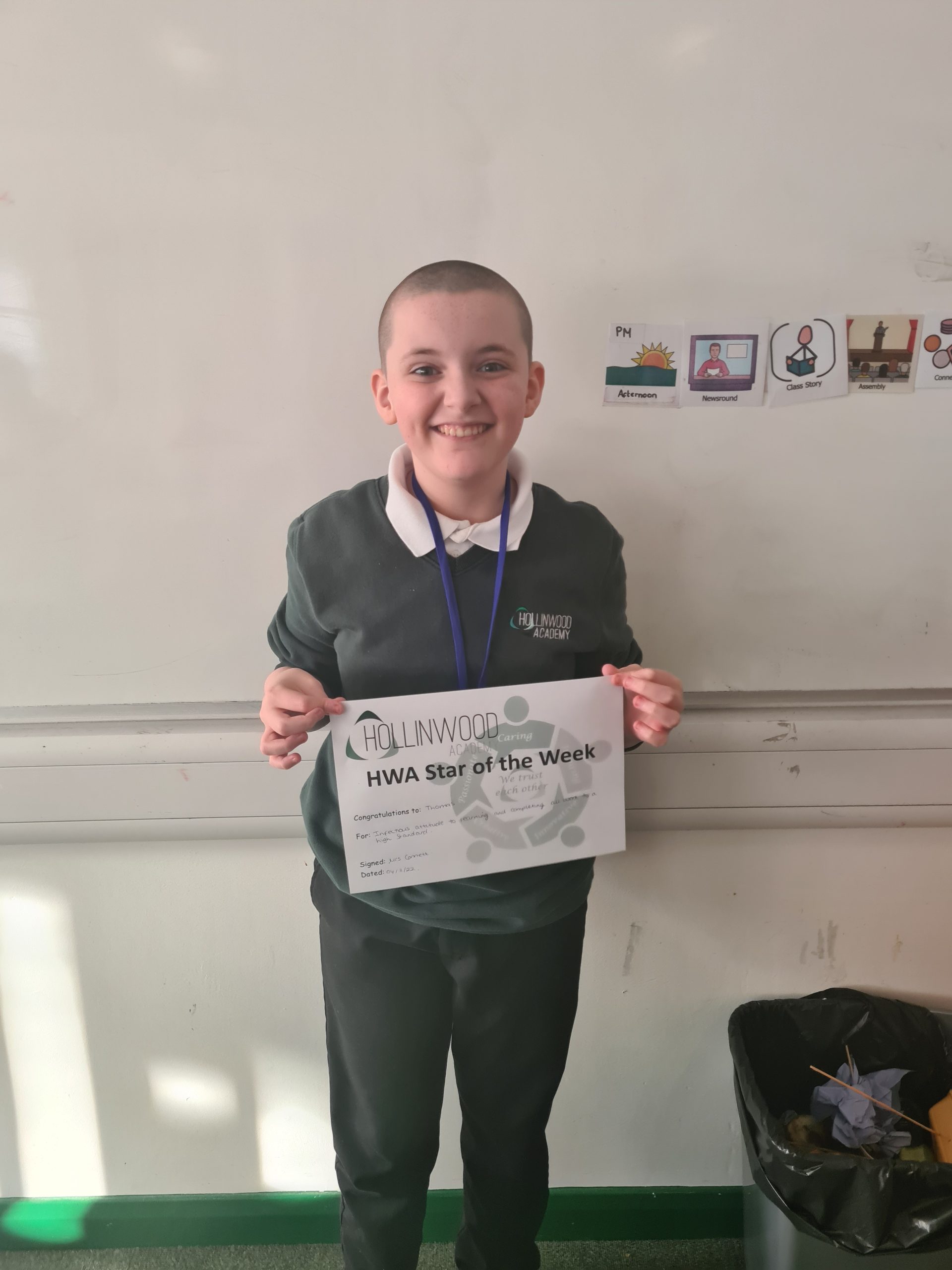 Now to our 'Commitment to Learning Stars':
If you are taking part in the bonfire night events this weekend I really hope the weather stays nice so everyone can enjoy the firework displays. We are heading to our local cricket club on Saturday to enjoy the bonfire and fireworks with family and friends. It will be an early night as both of my girls are competing in the Stand Out UK dance competition all day on Sunday in Sheffield.
I hope you have a lovely weekend.
Mrs Millard