Blog 21.10.2022
I can't believe we are at October half term already but it has been a great half term and it has been so nice seeing all the children and young people settled, happy and working.
Each half term, I present a number of Head Teacher's Awards out to well deserving children and young people that have been nominated by the staffing teams. The following students have been awarded a certificate this half term and I am so proud of them…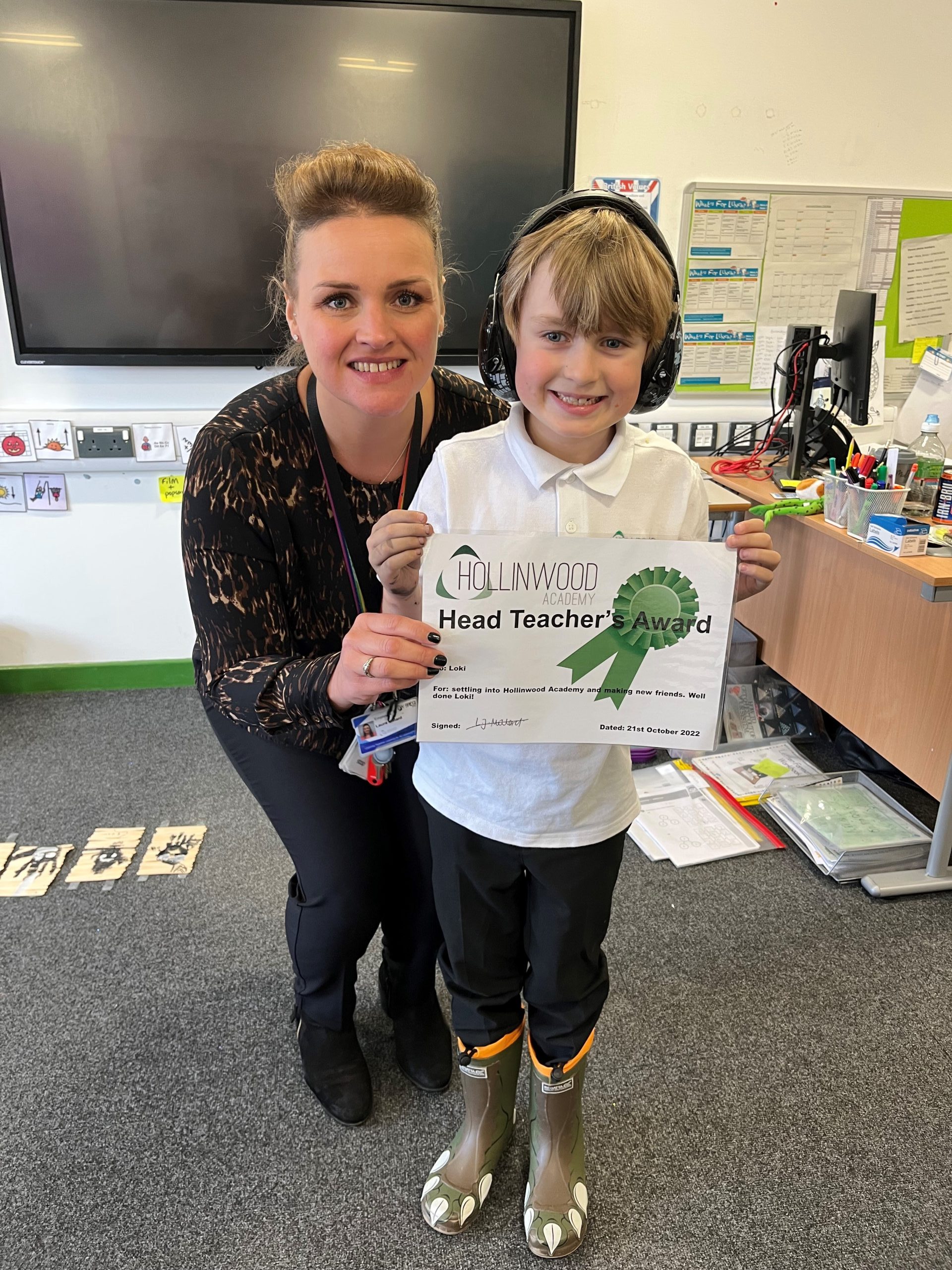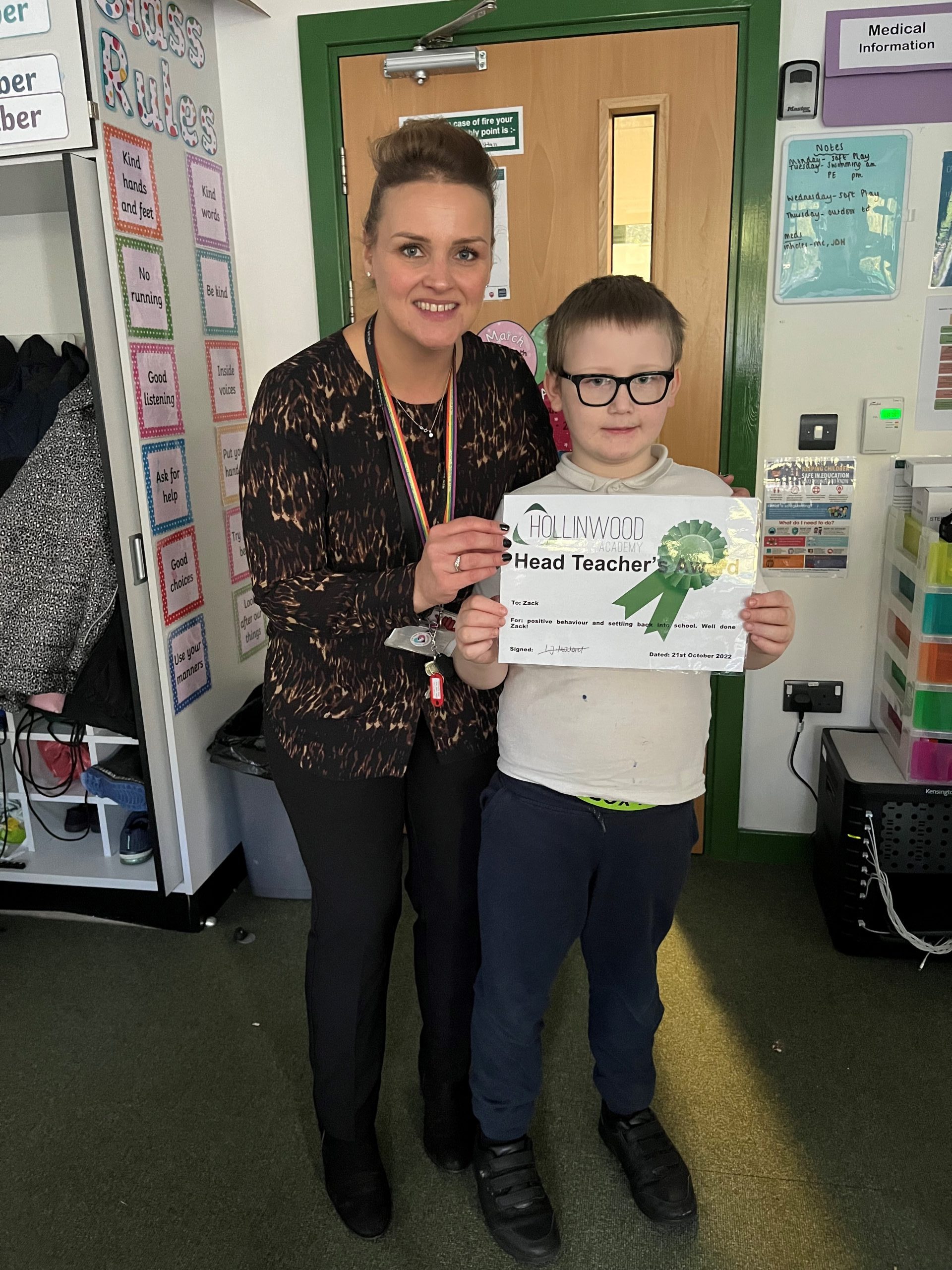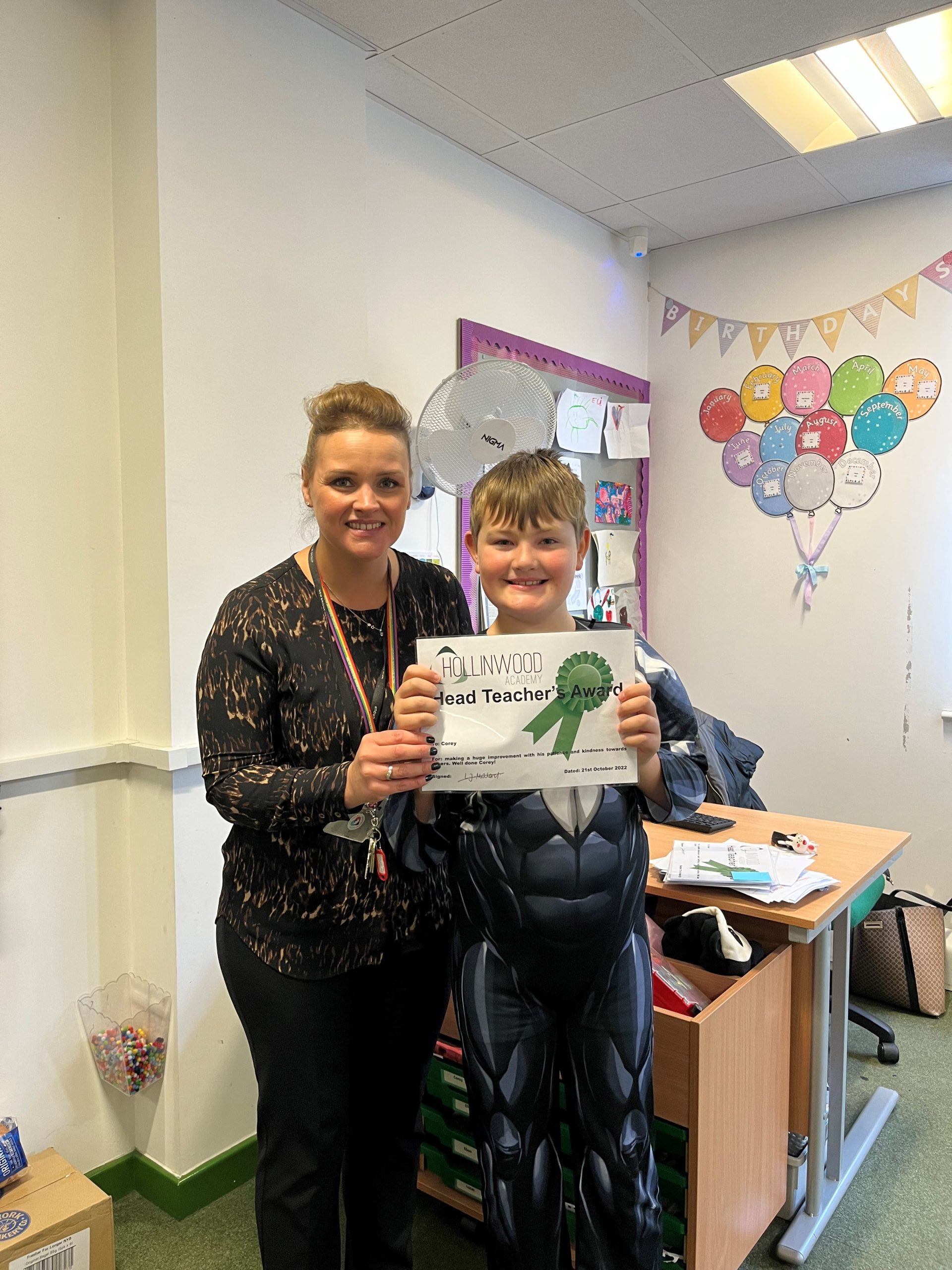 Well done and keep up the hard work next half term everyone!!
On Wednesday, 66 very excited Key Stage 2 students had the opportunity to visit the Children's Adventure Farm Trust. Every student loved the experience of feeding the farm animals, exploring the forest skills area, toasting marshmallows and playing in the adventure playground. As you can see from our photos we had an amazing day. I would like to say a special thanks to all staff that supported the trip and to The Children's Adventure Farm Trust for allowing us to visit. Please visit https://caft.co.uk/ for more information and to organise weekend and half term visits.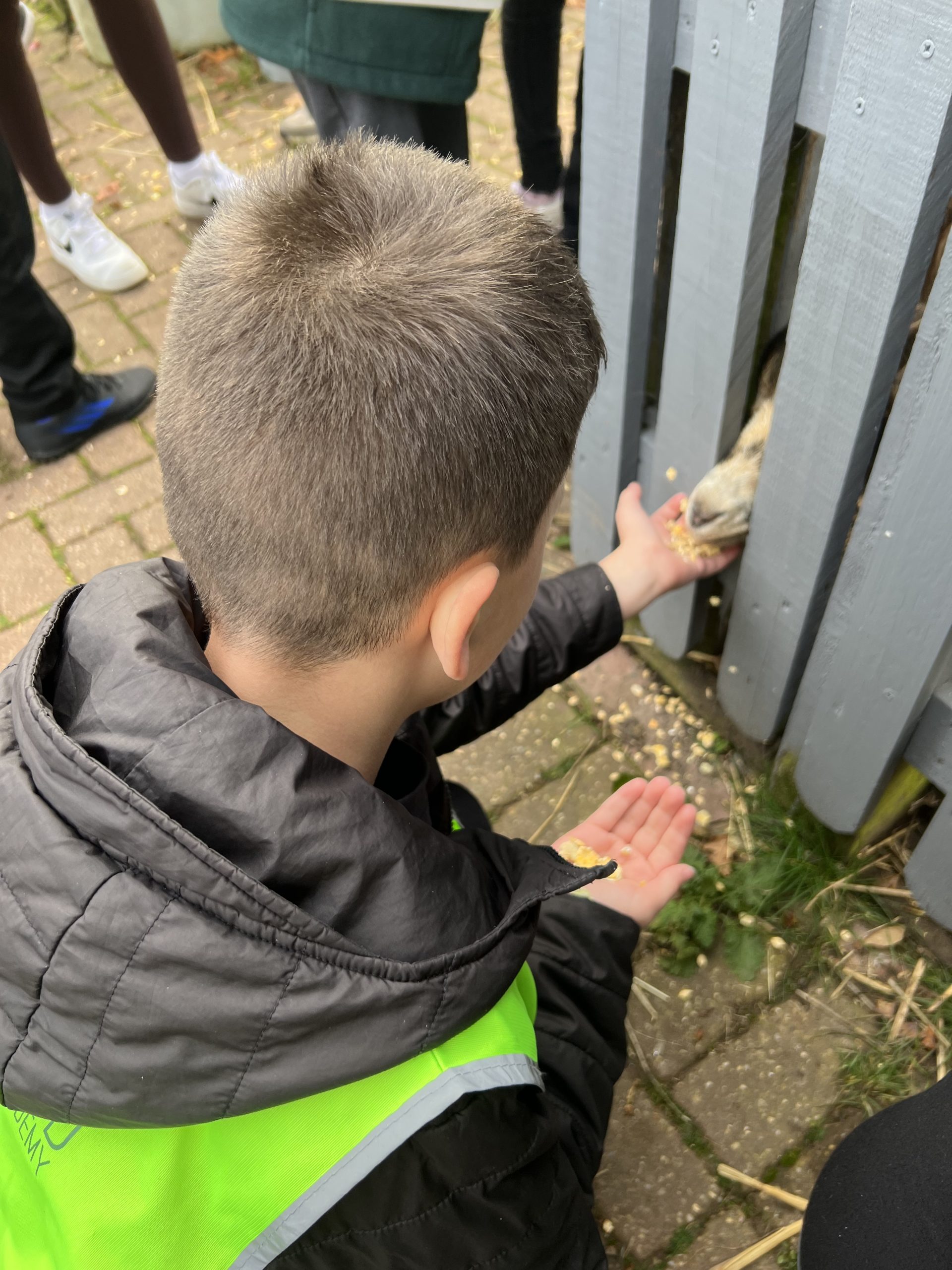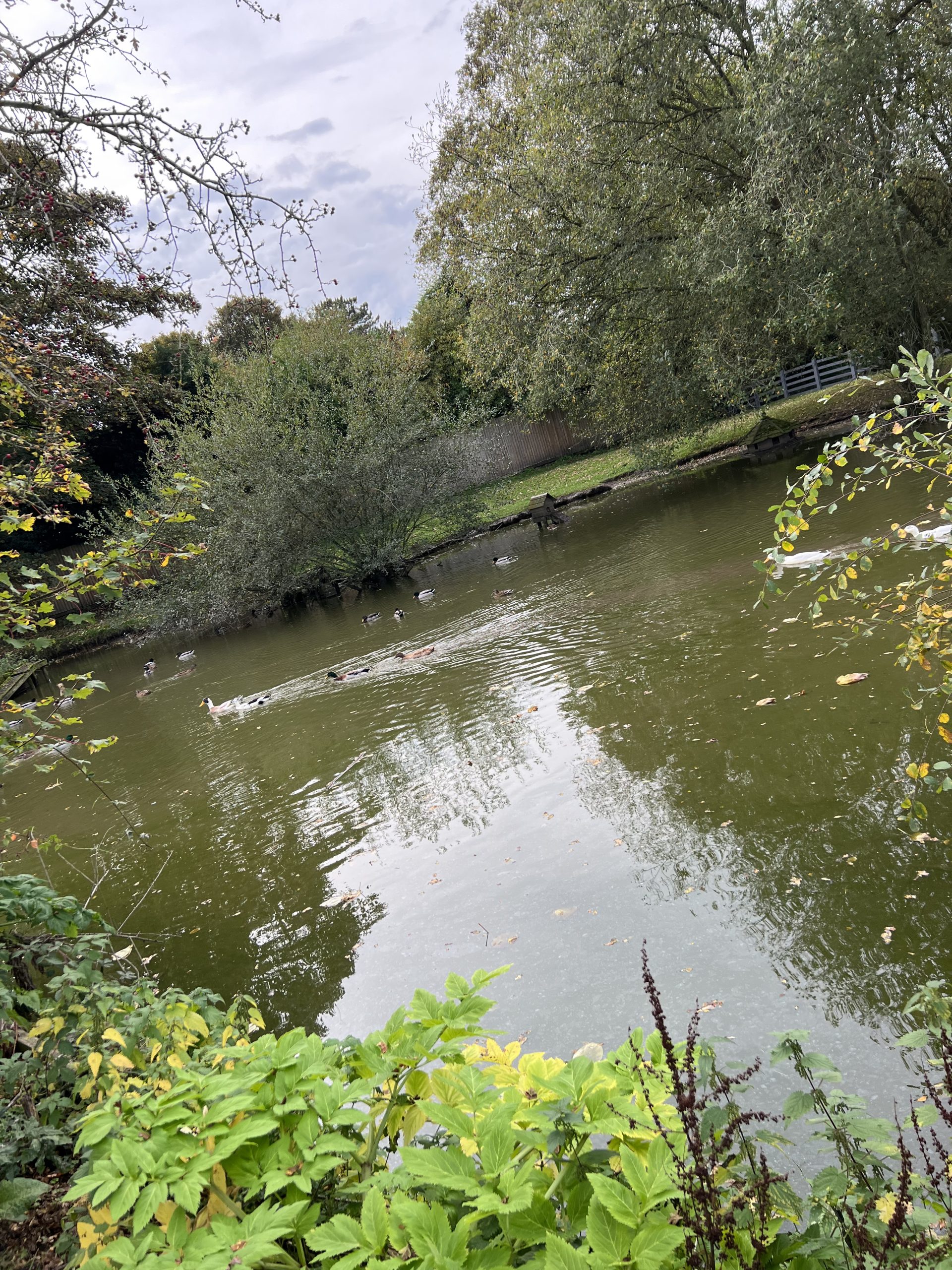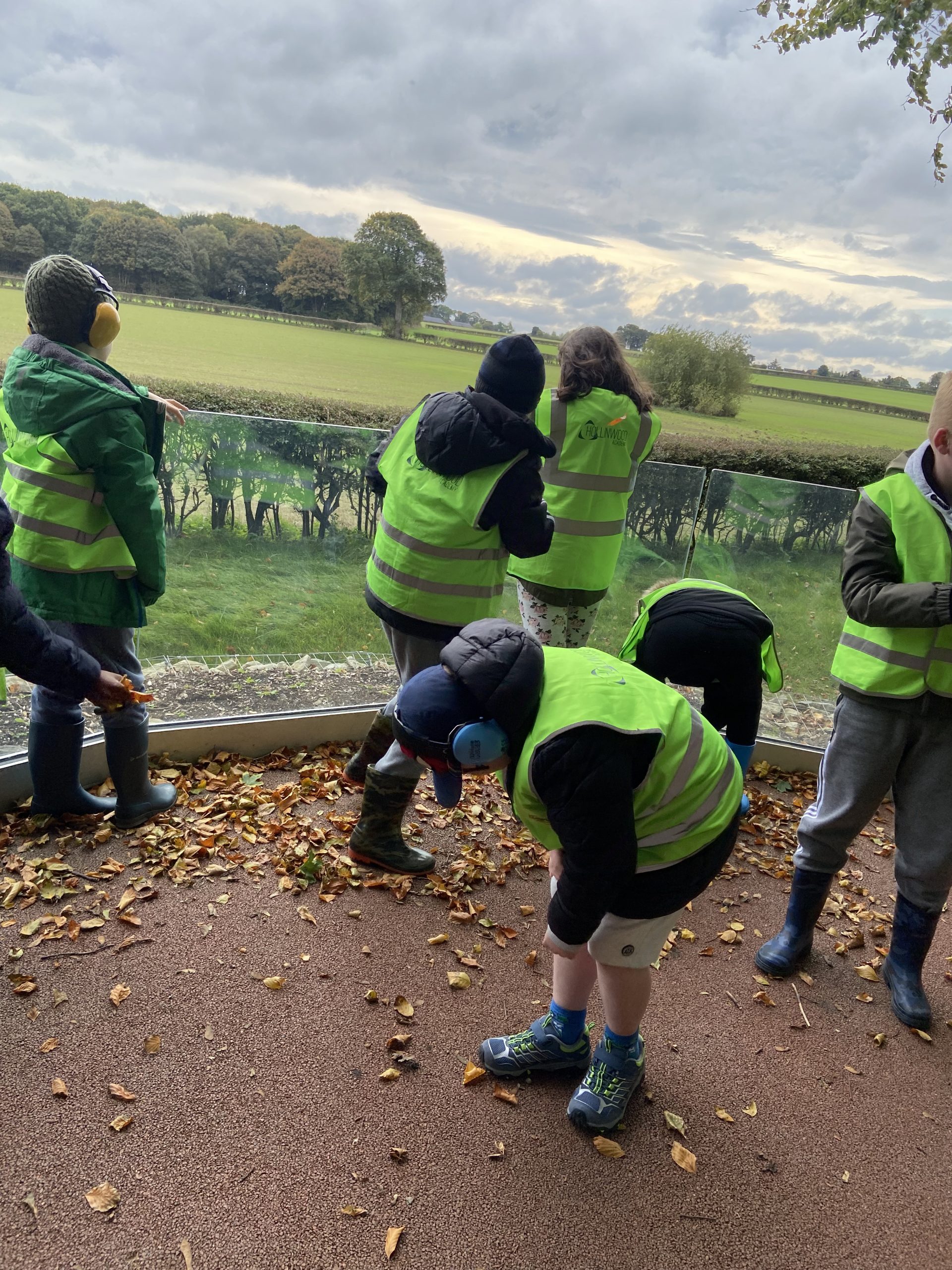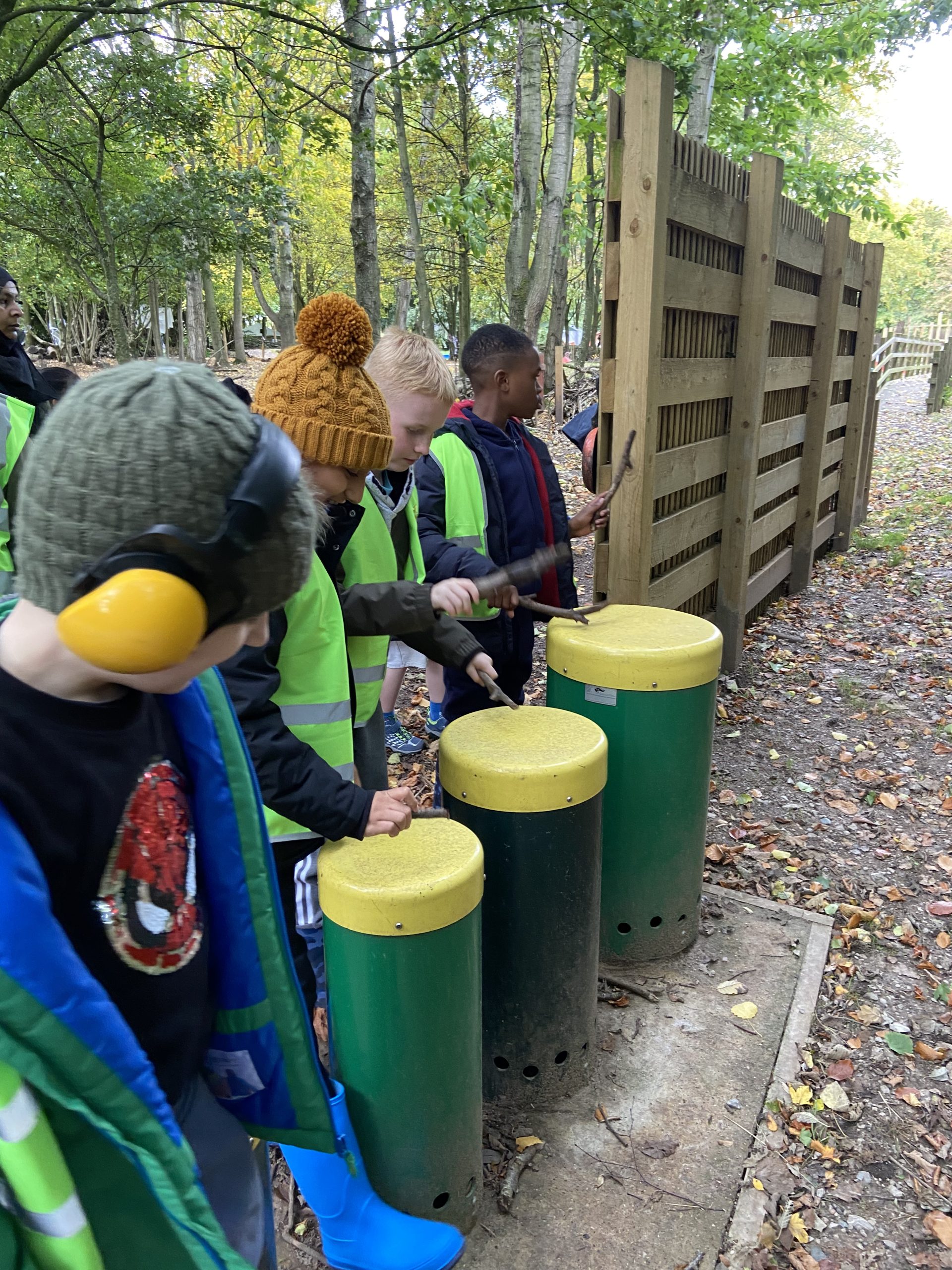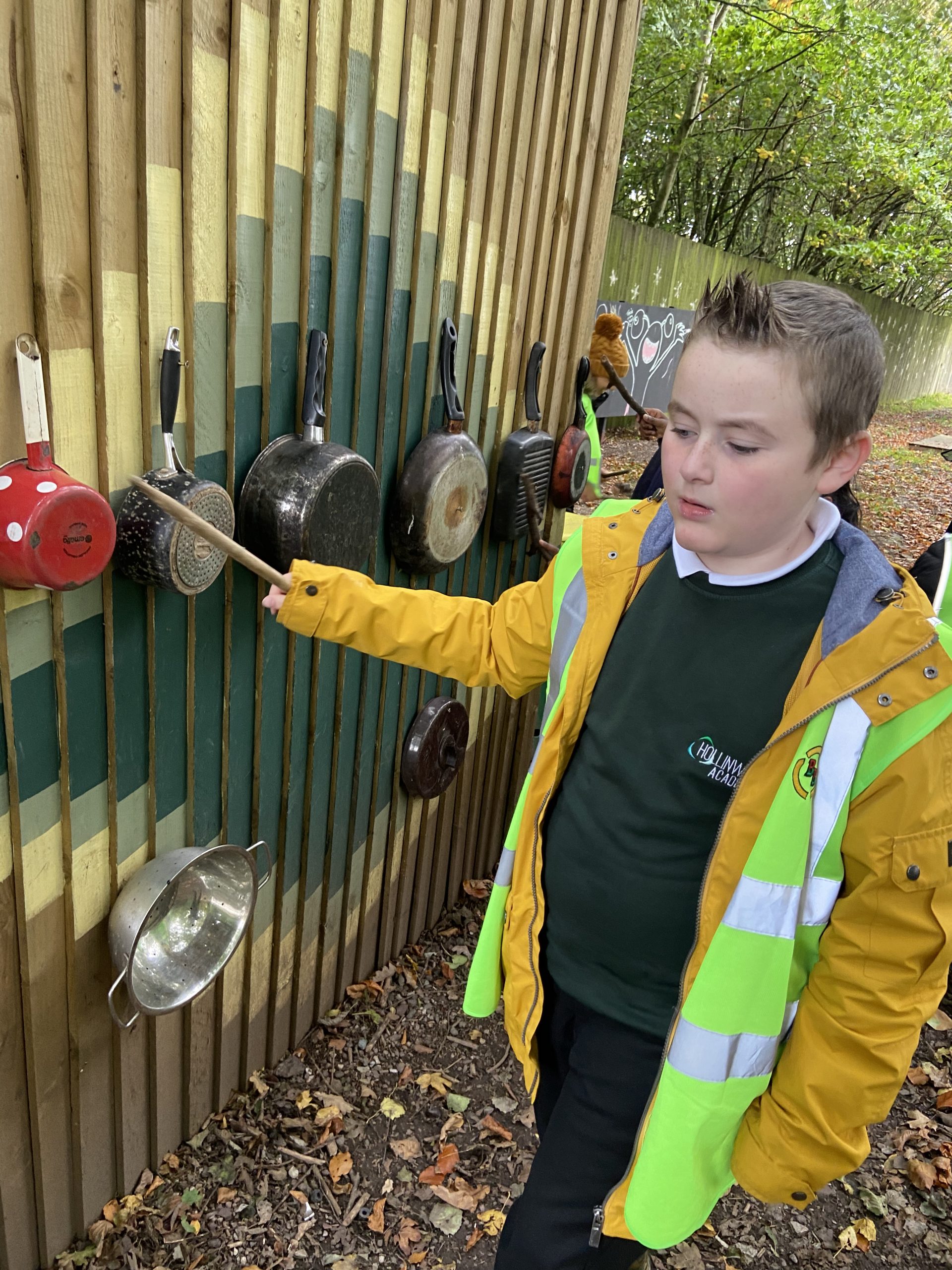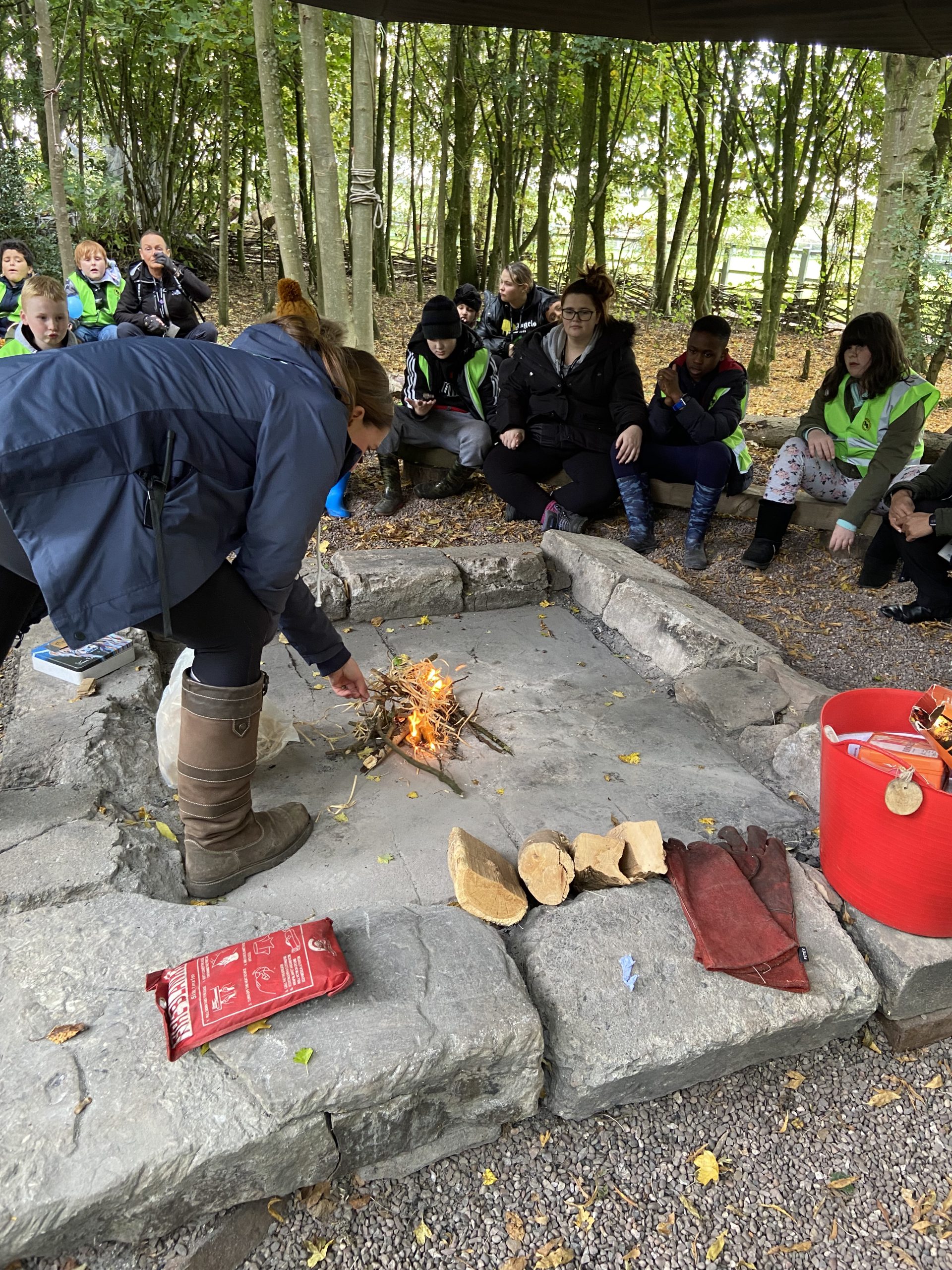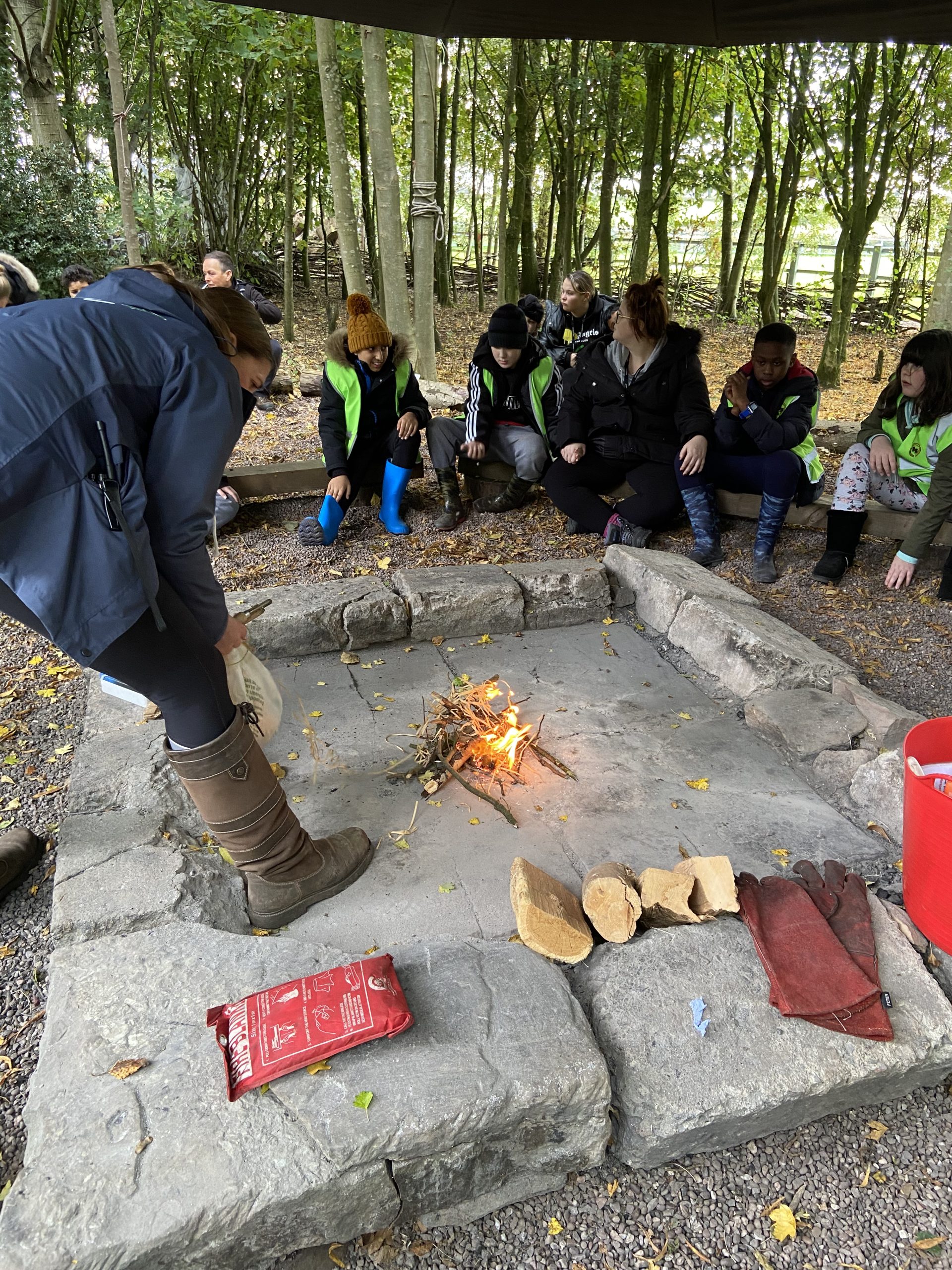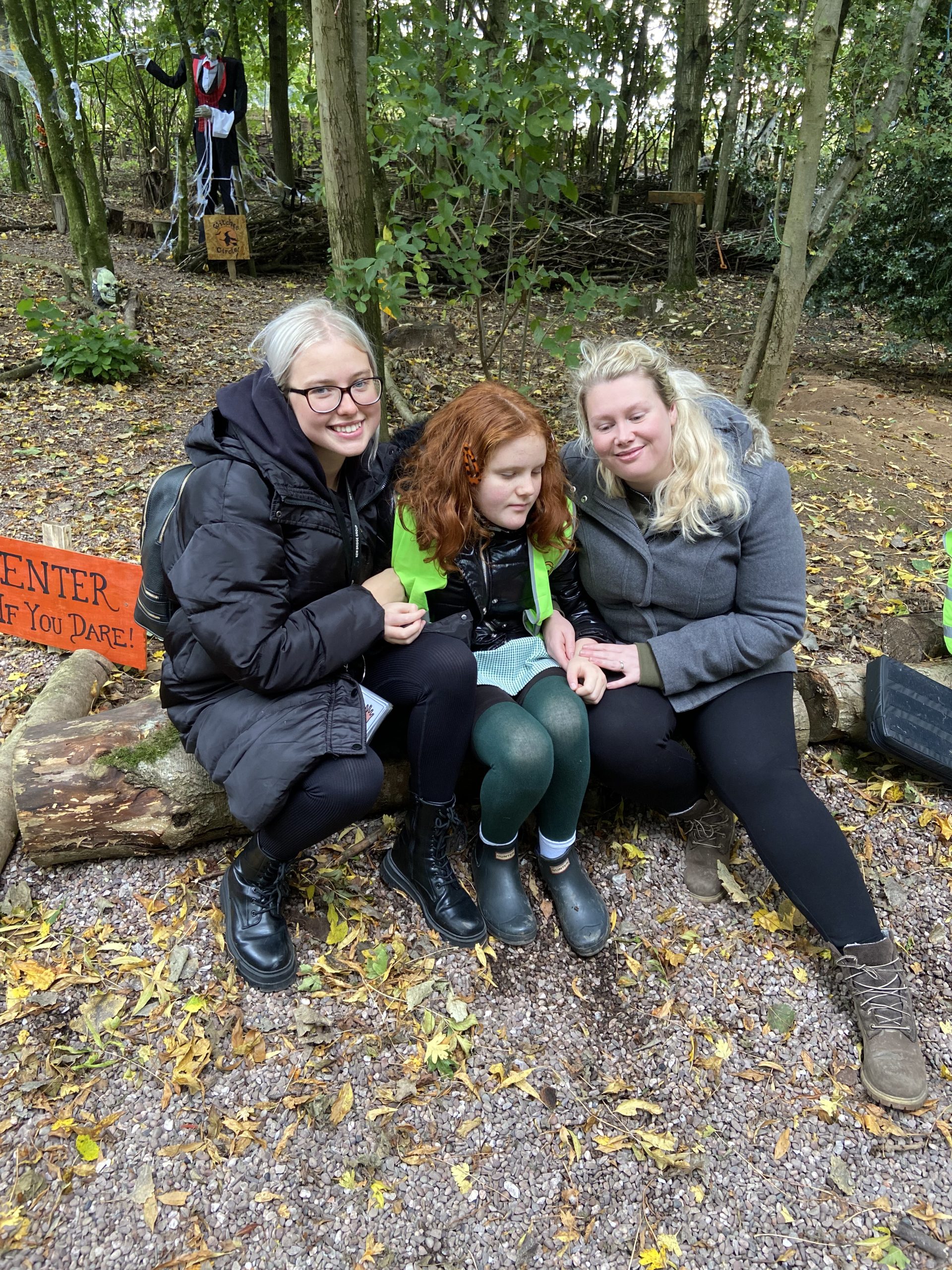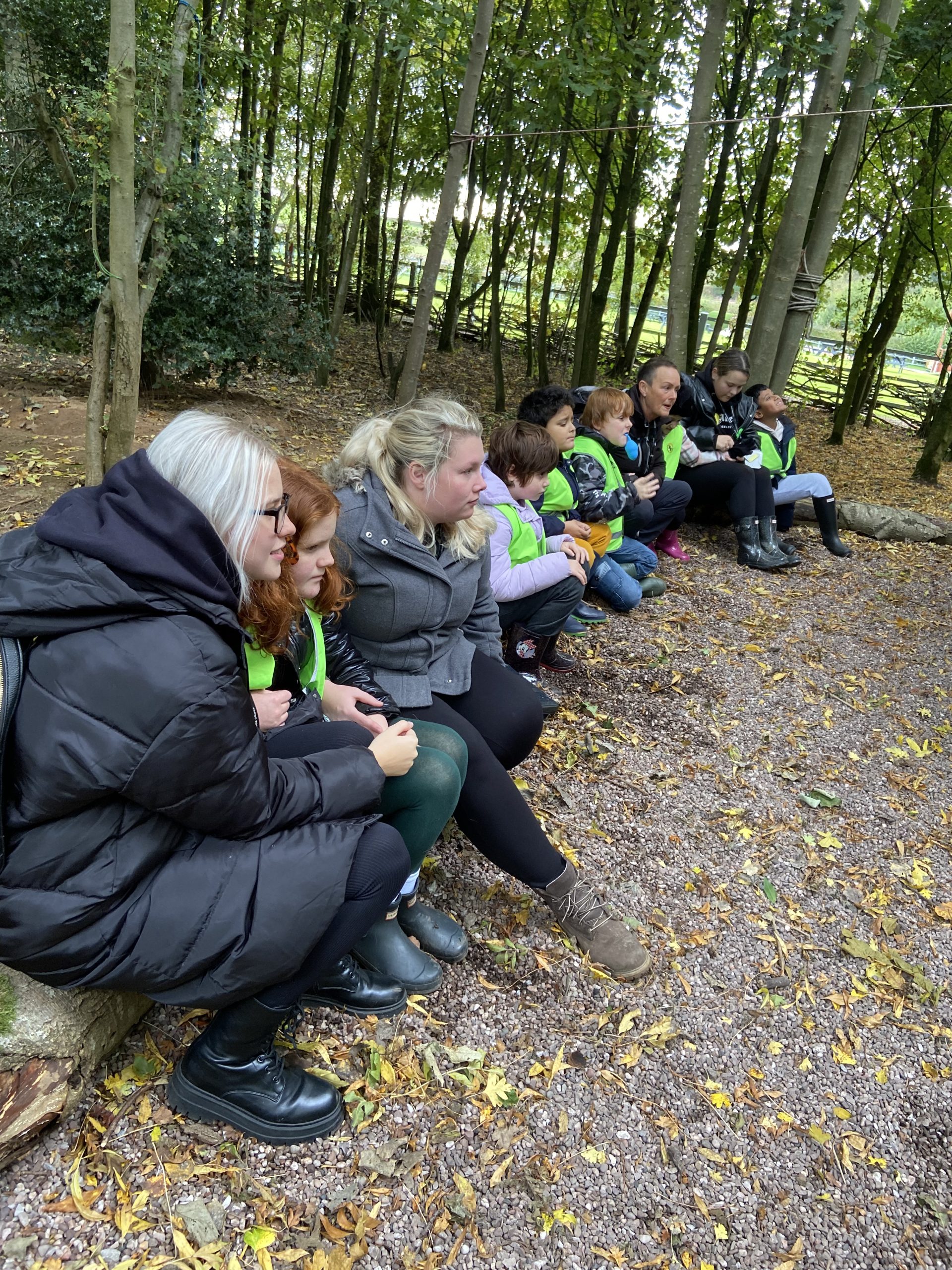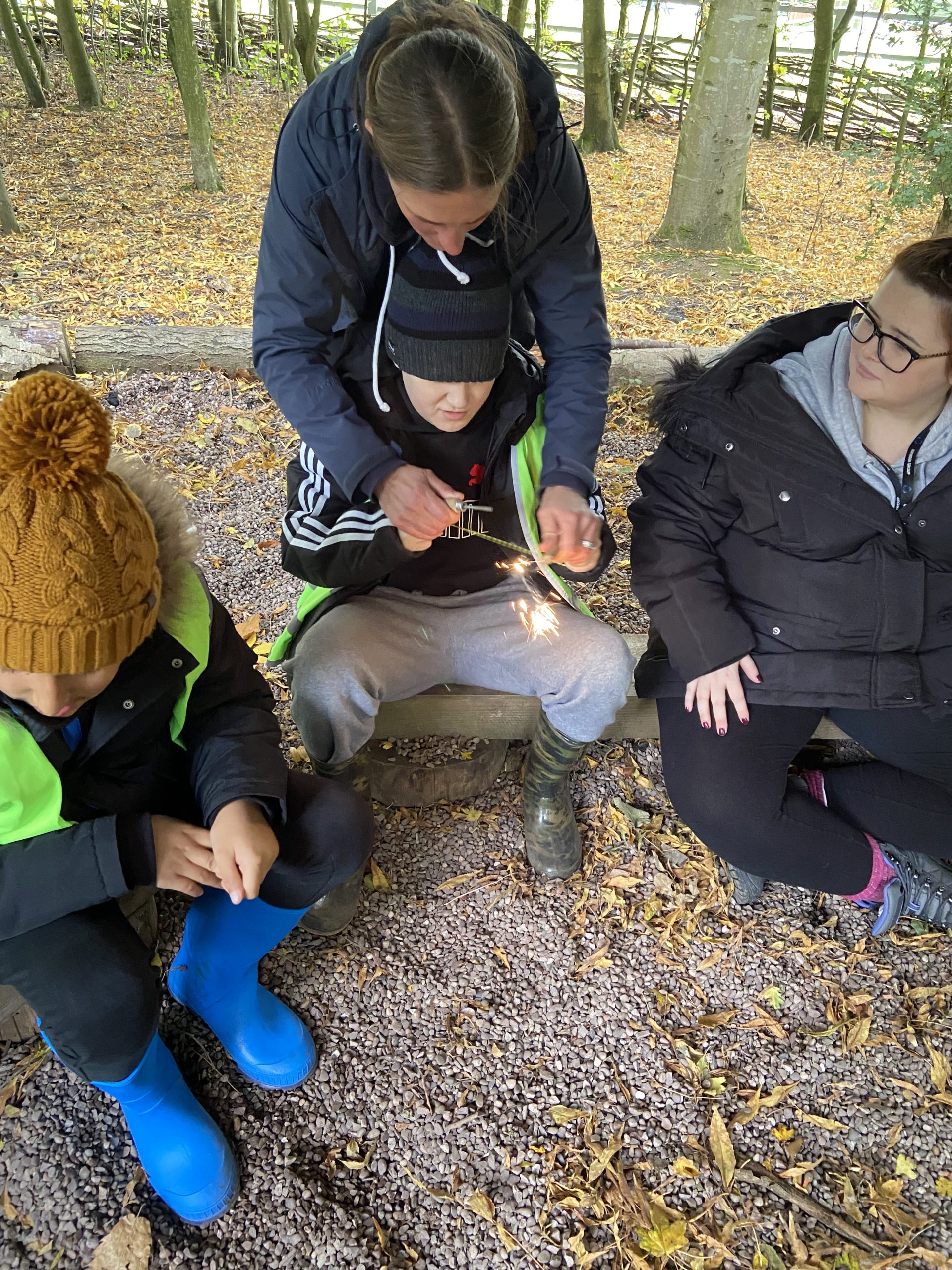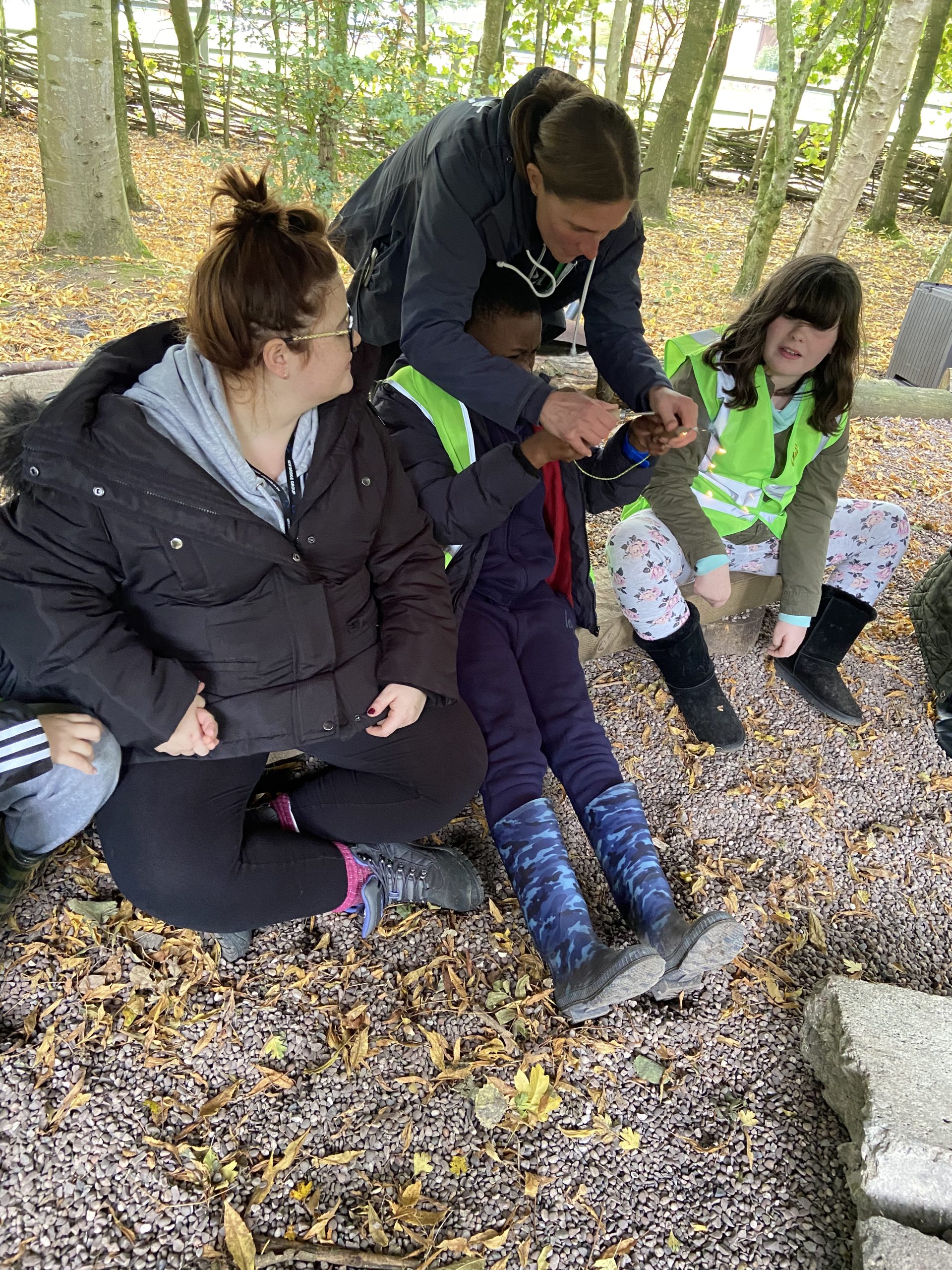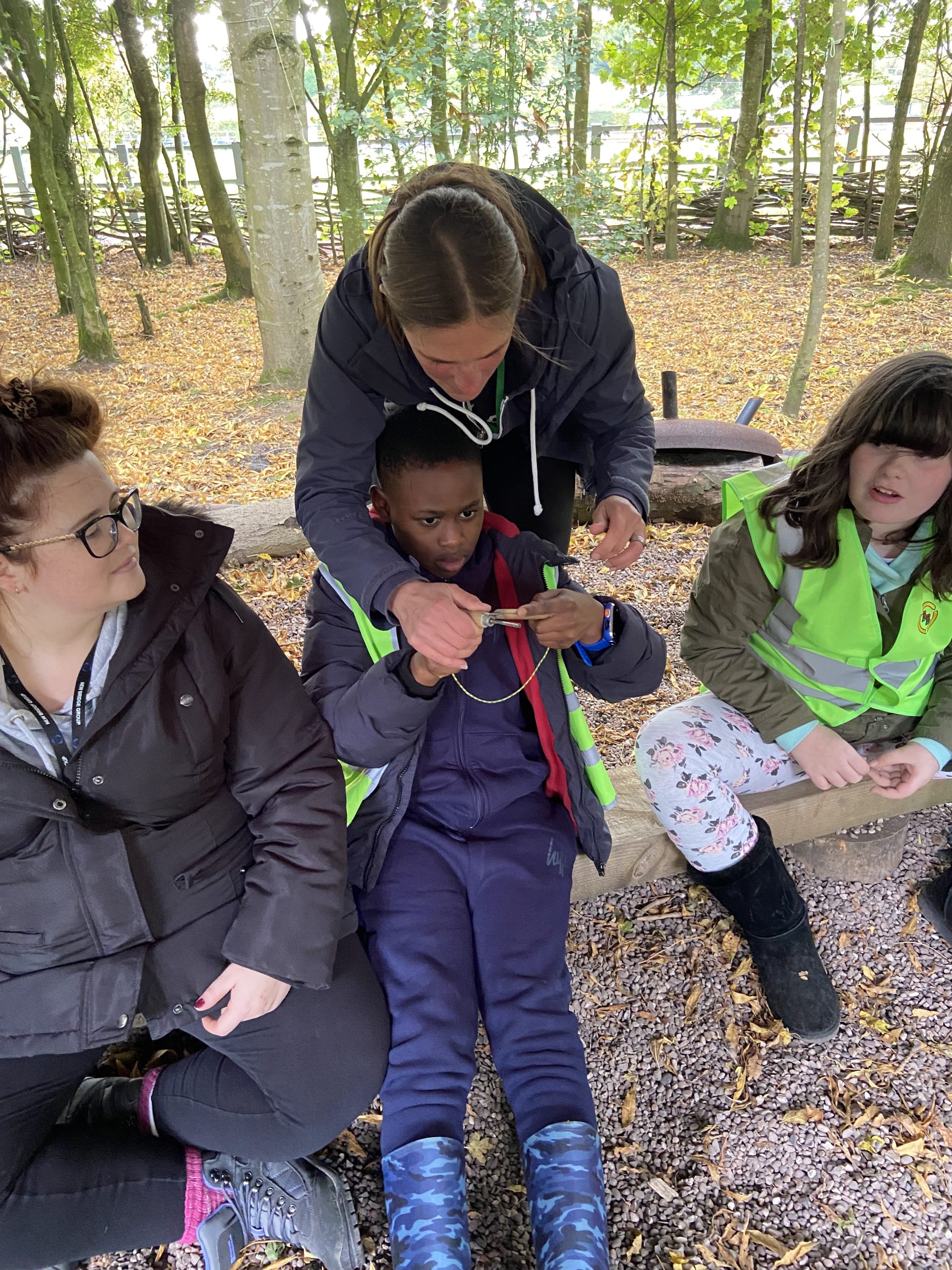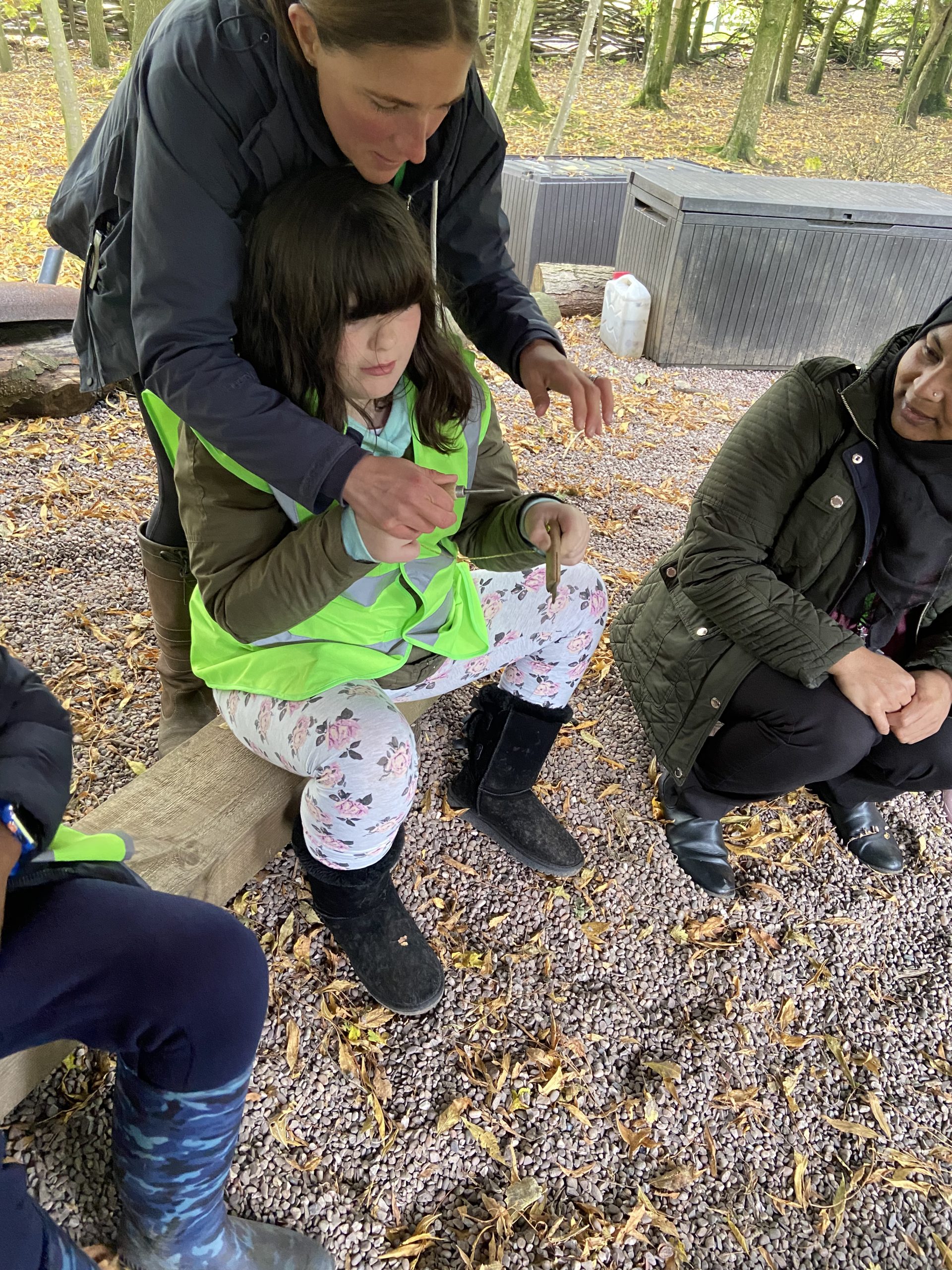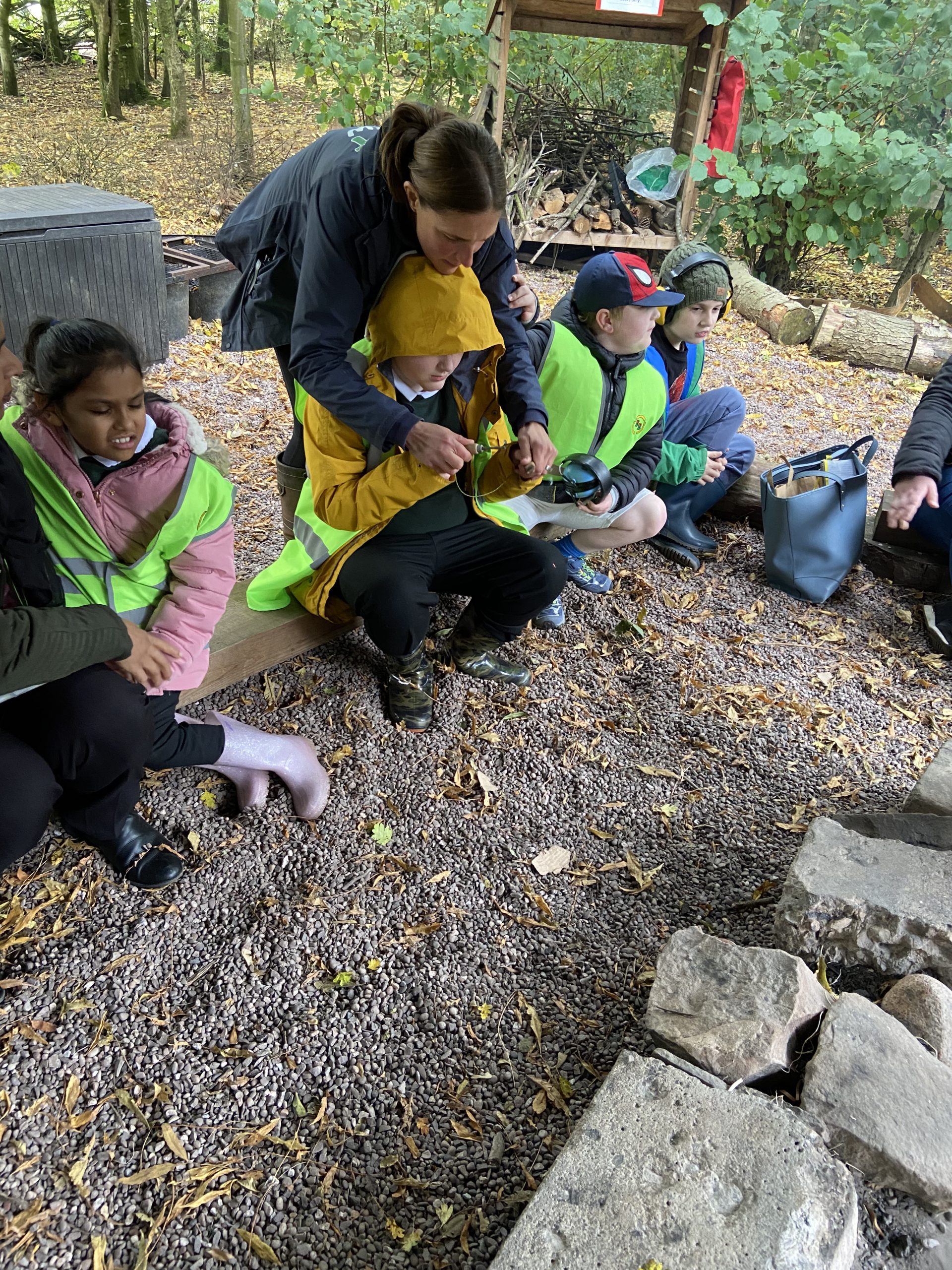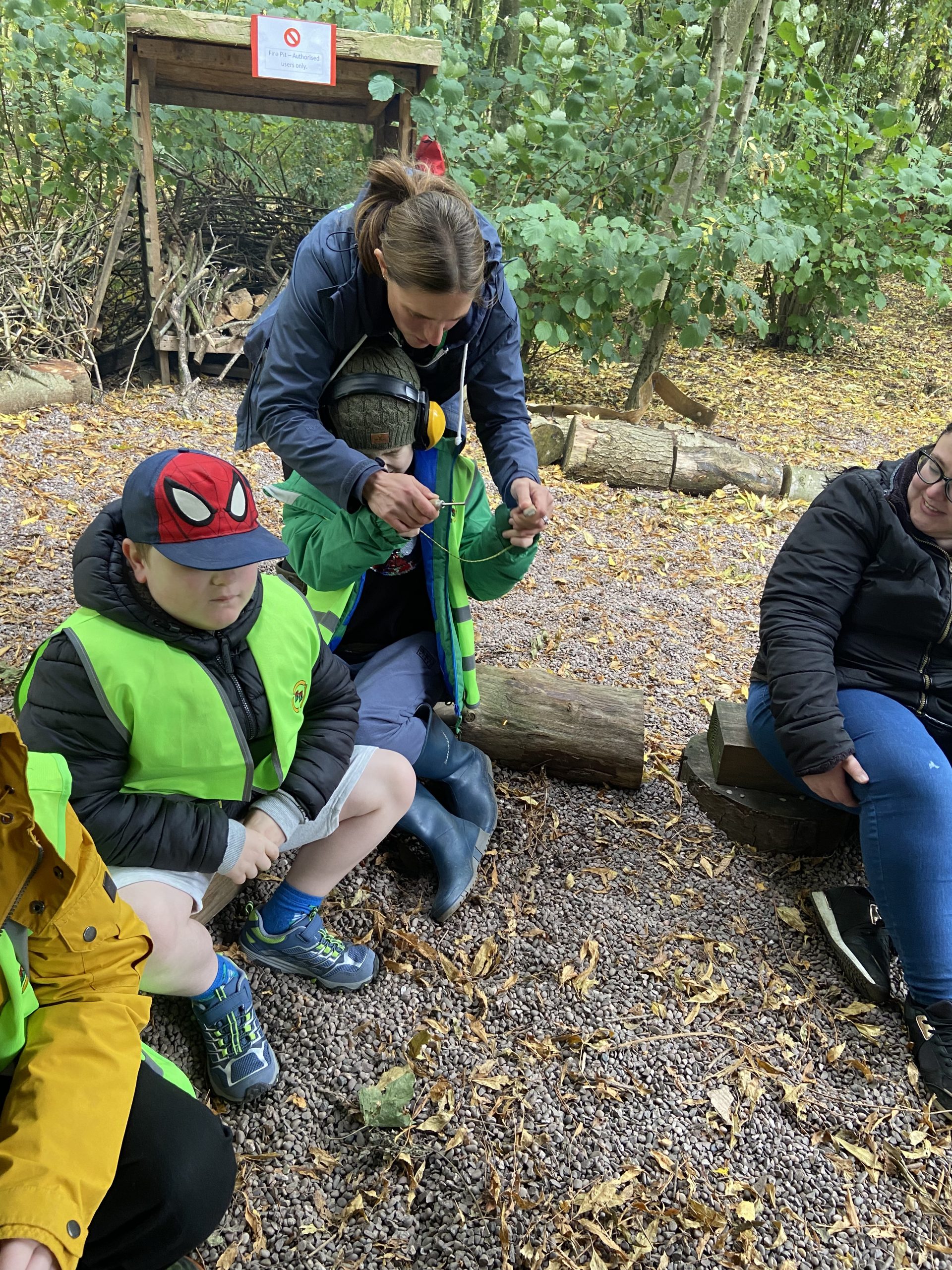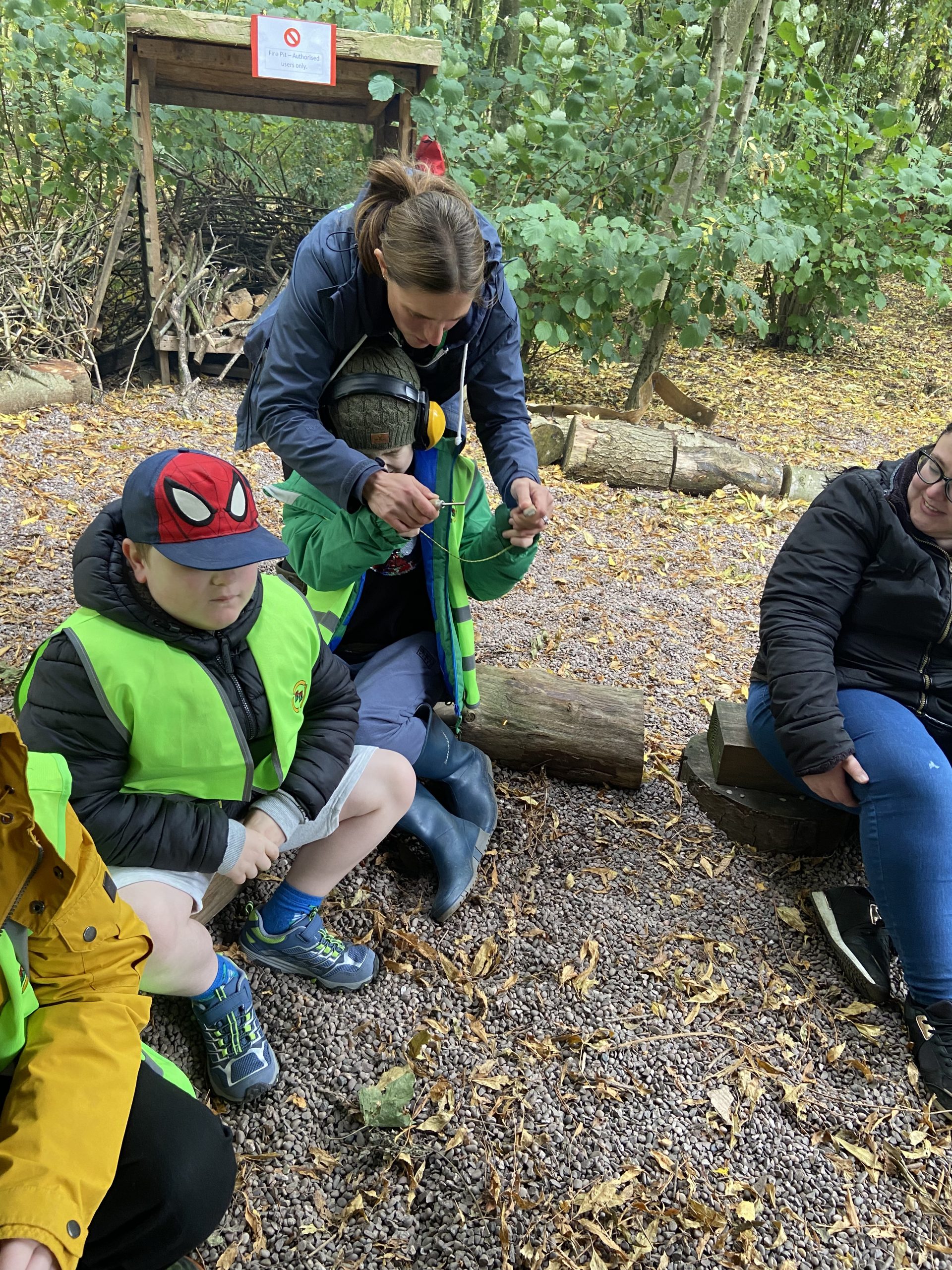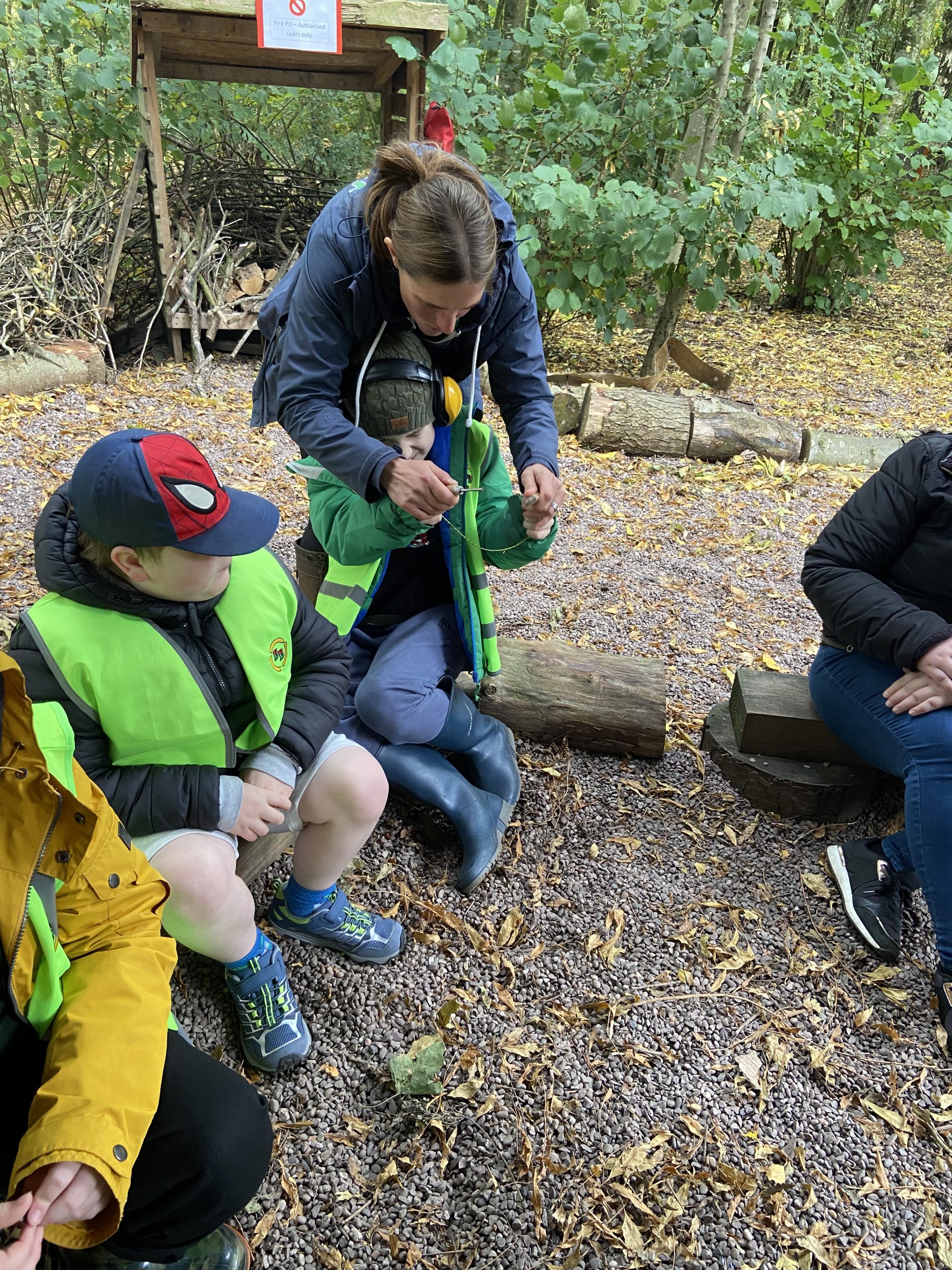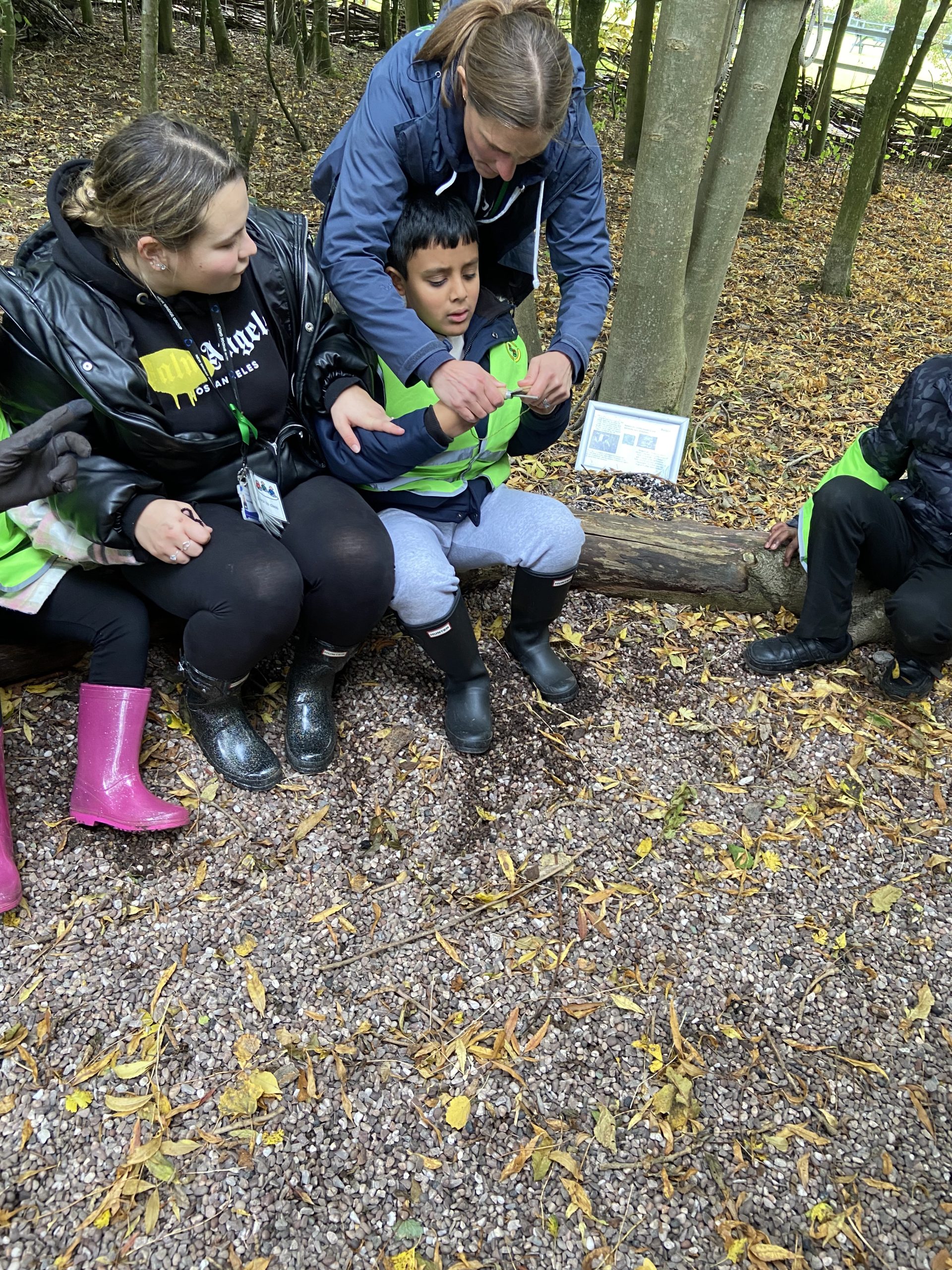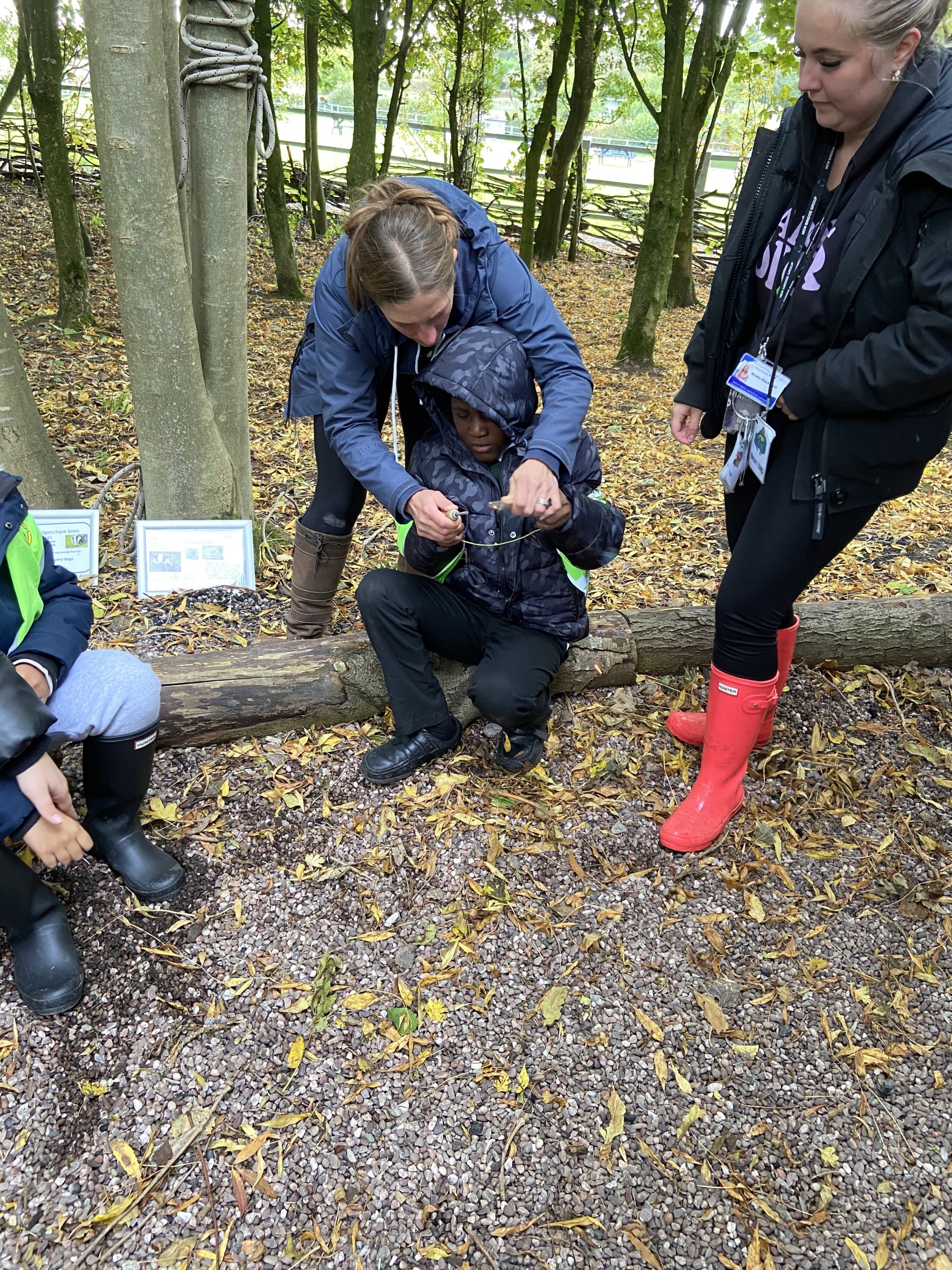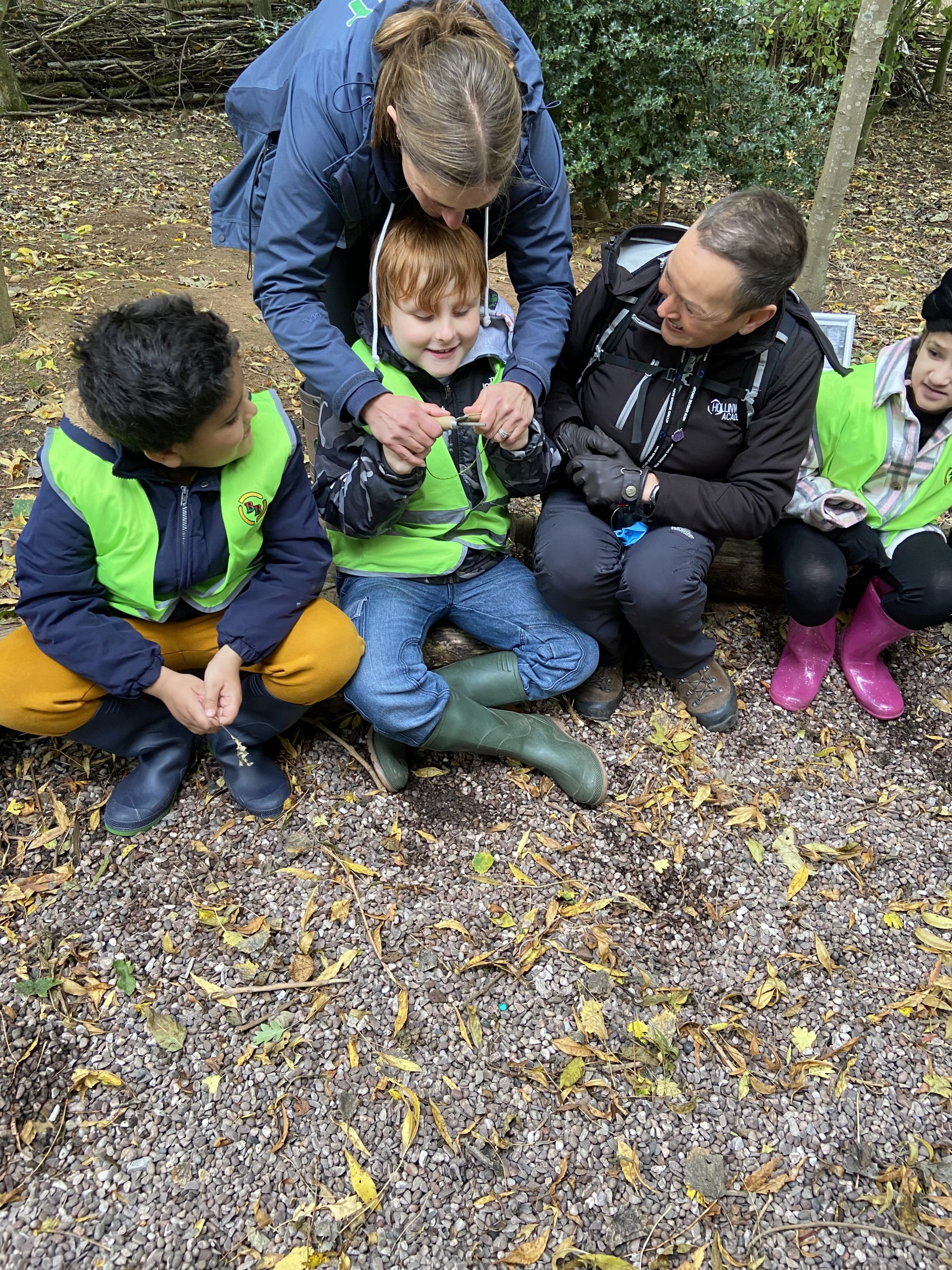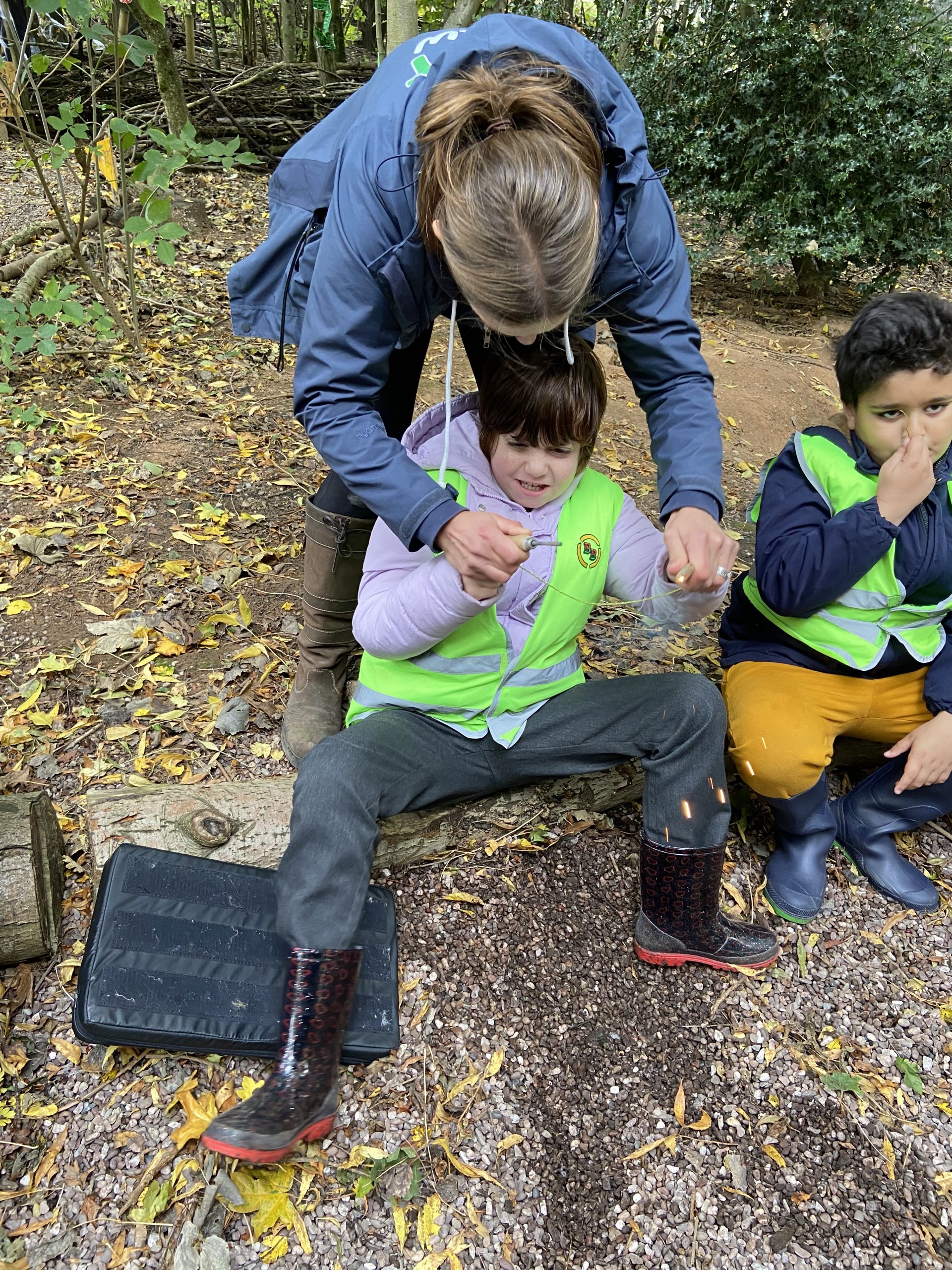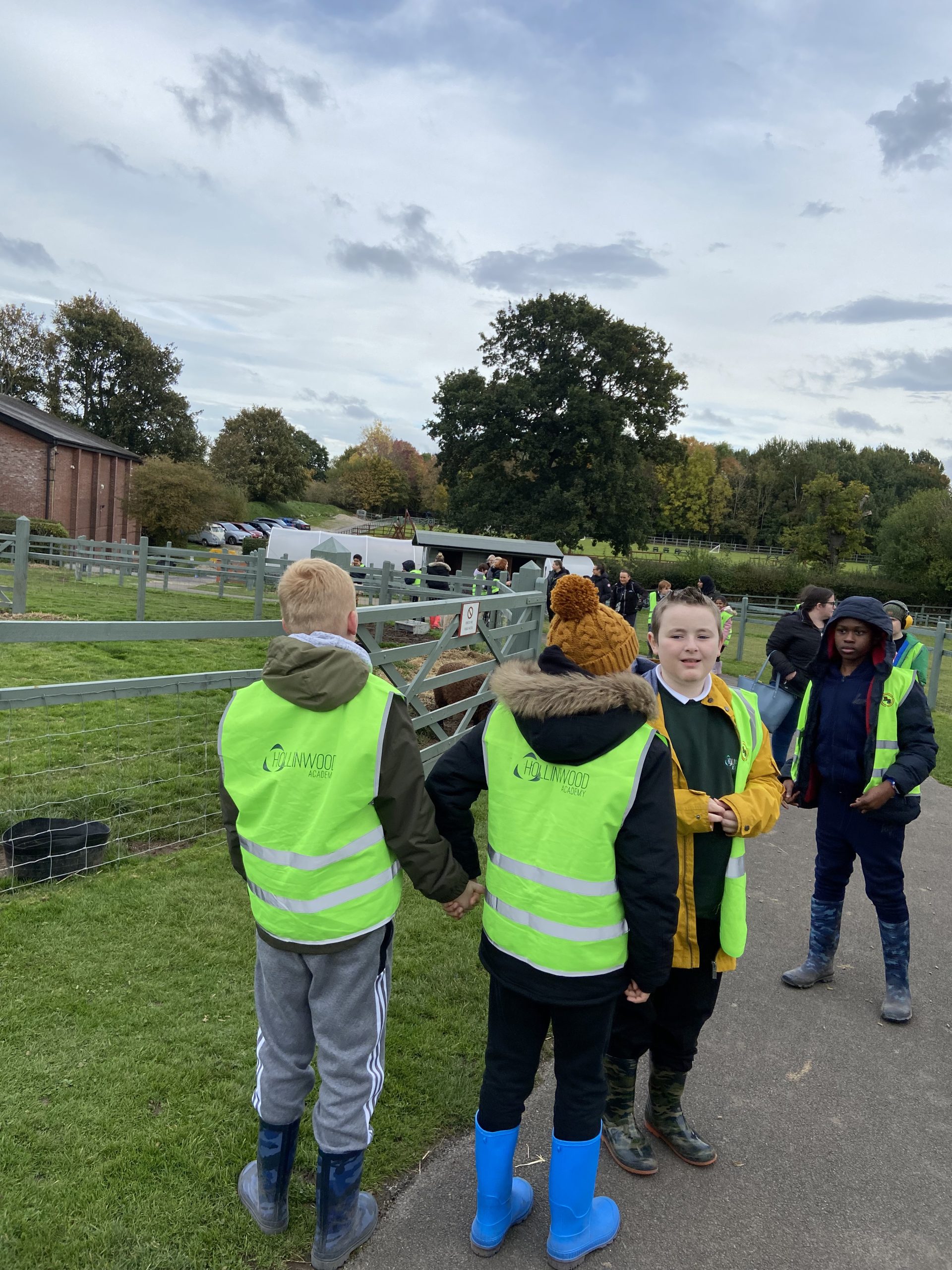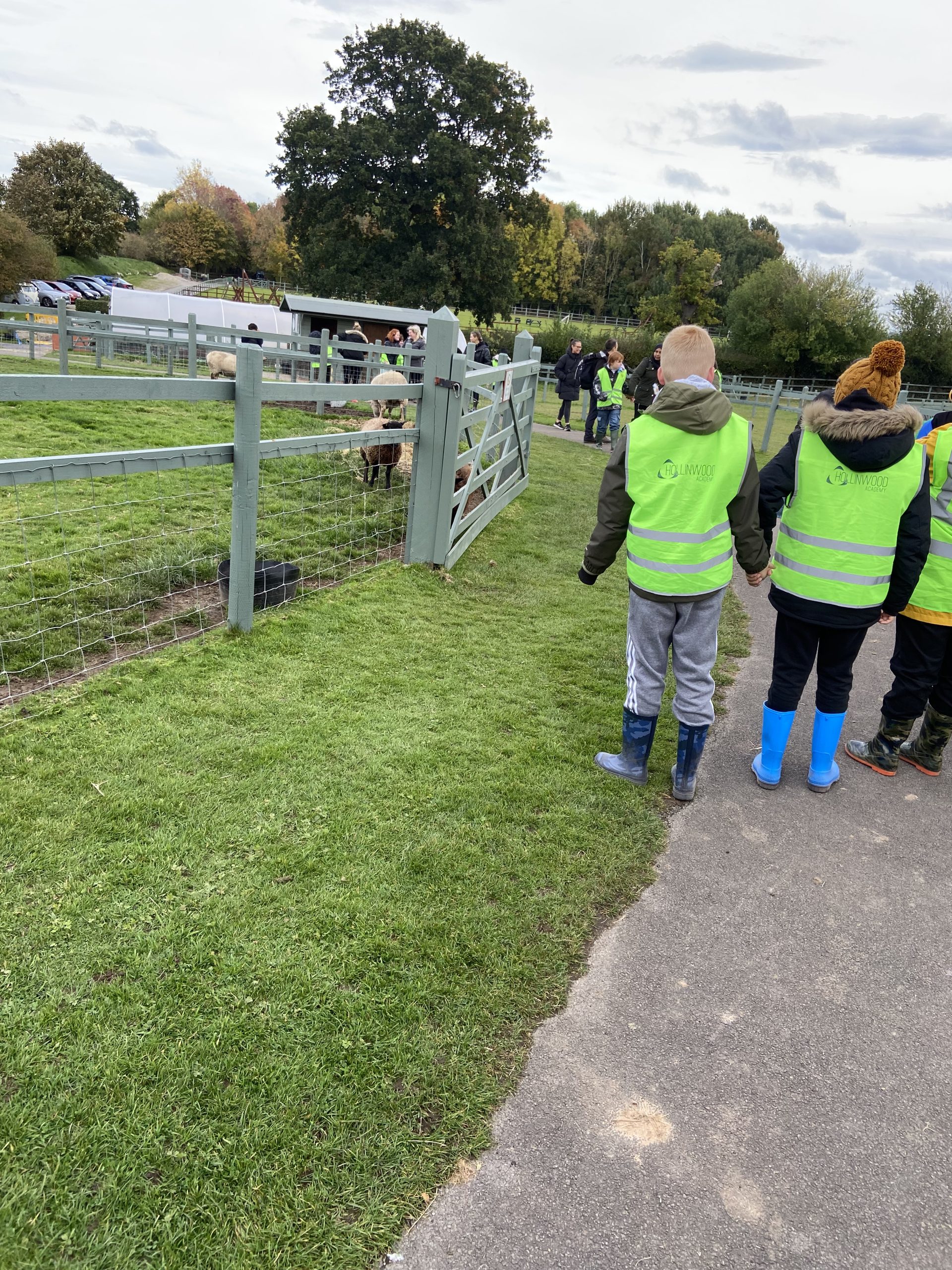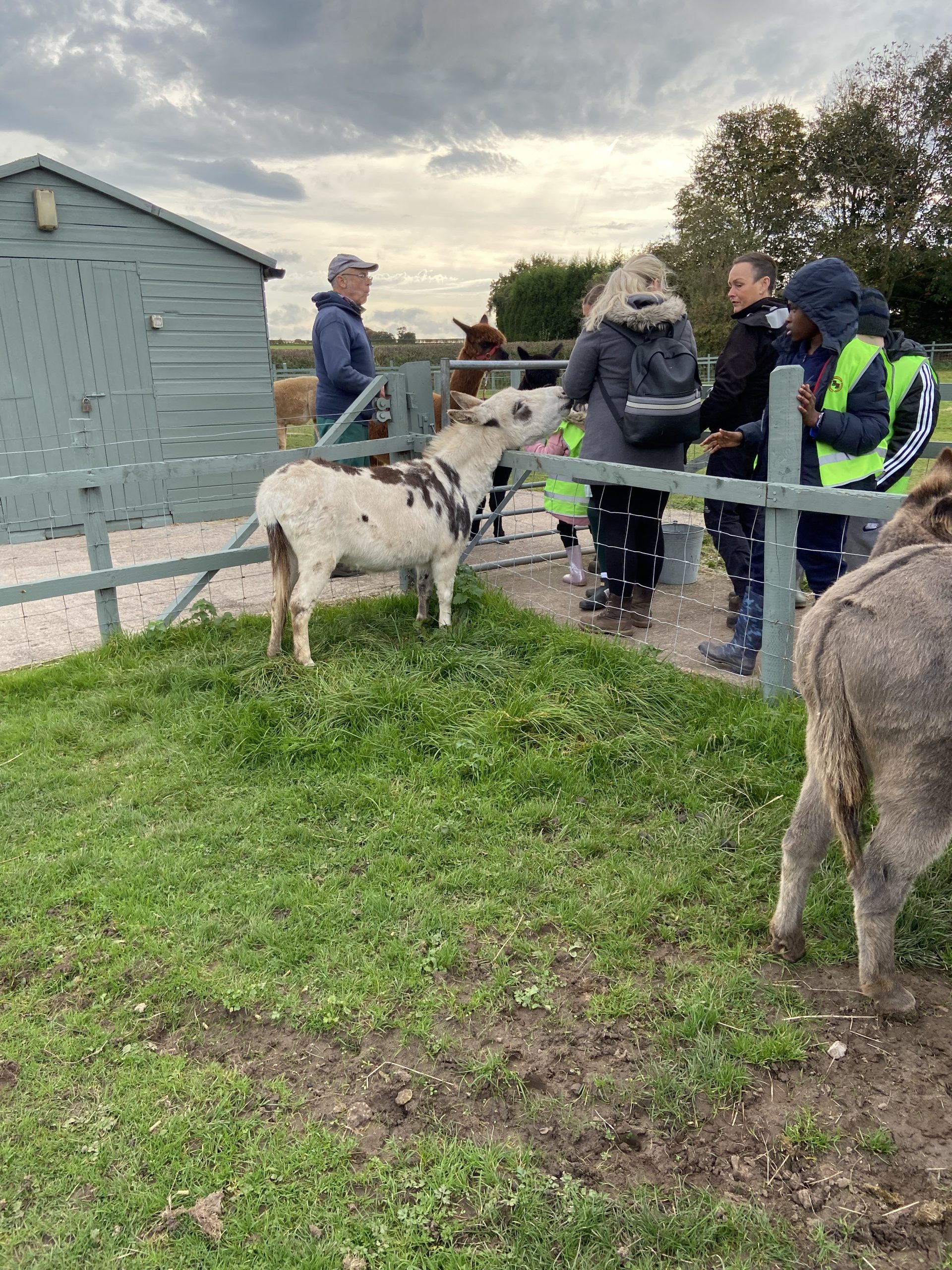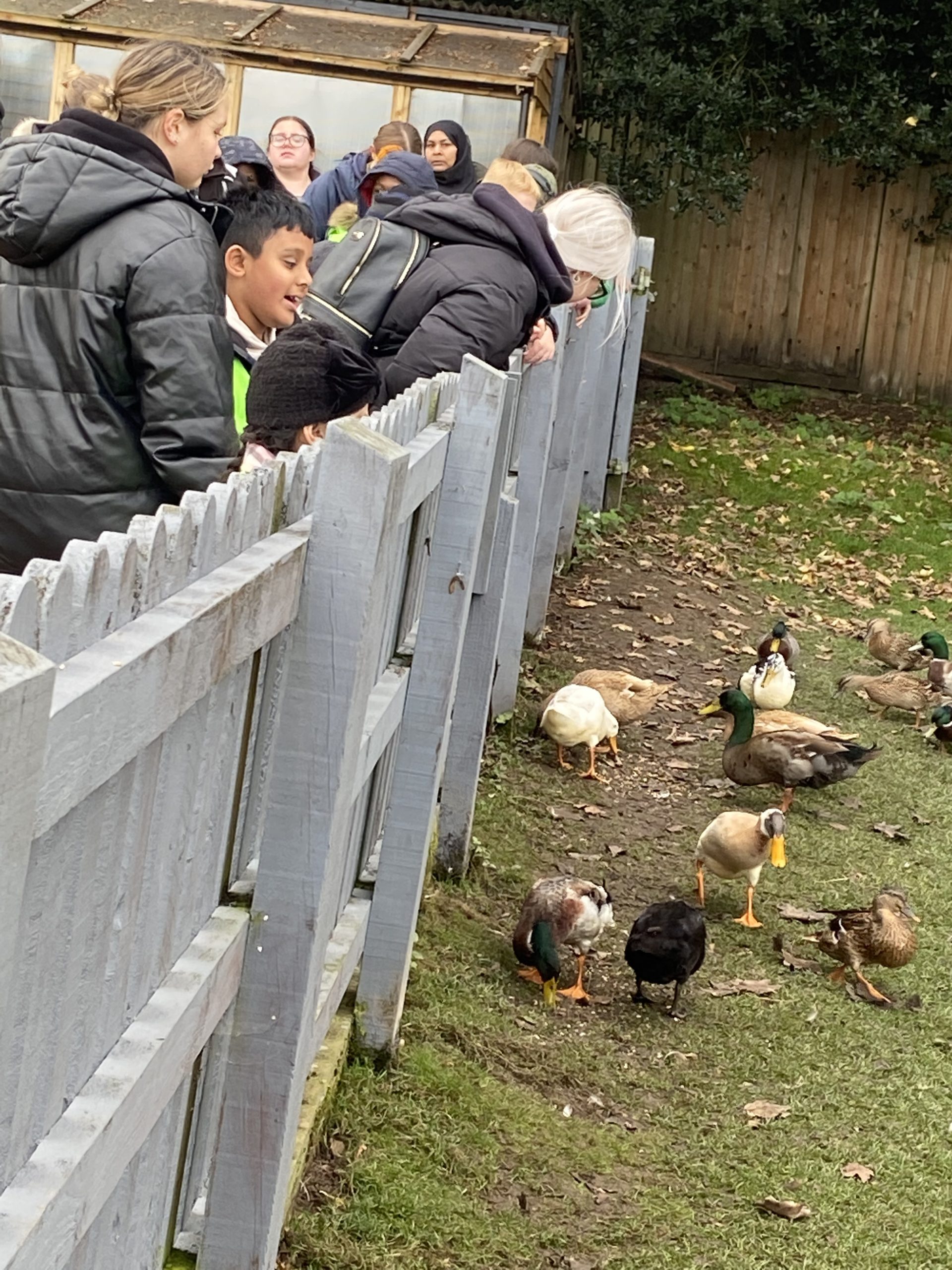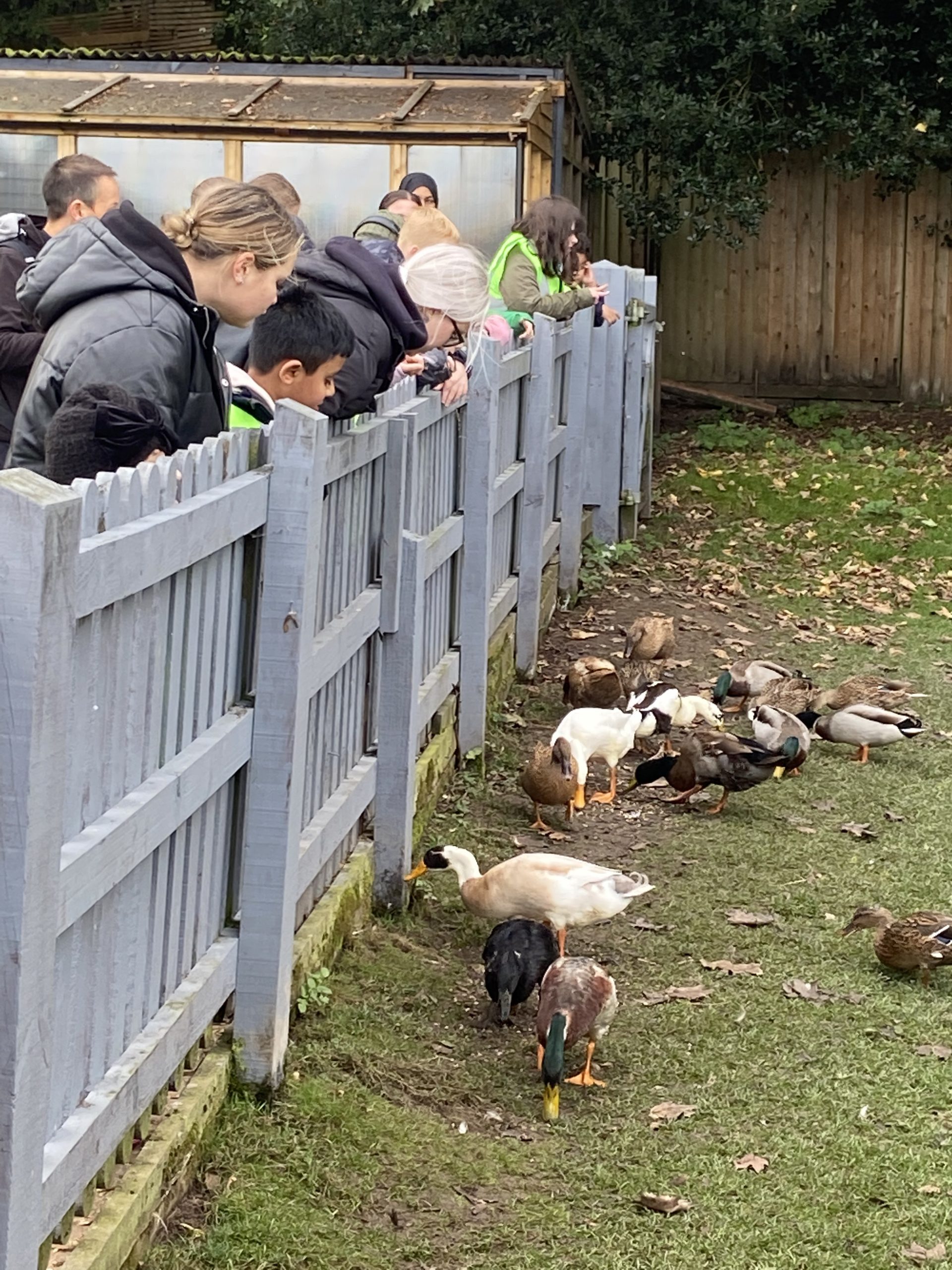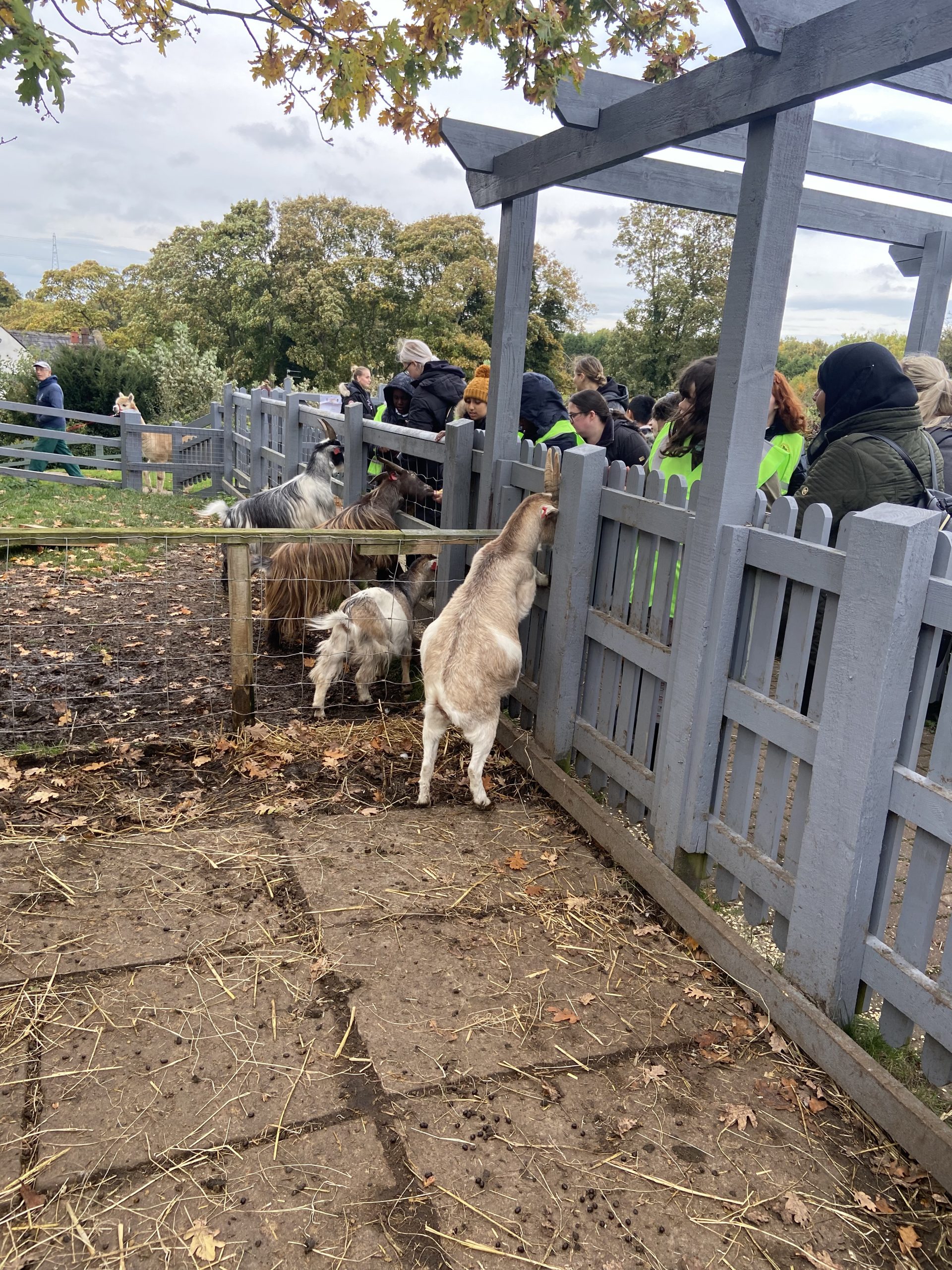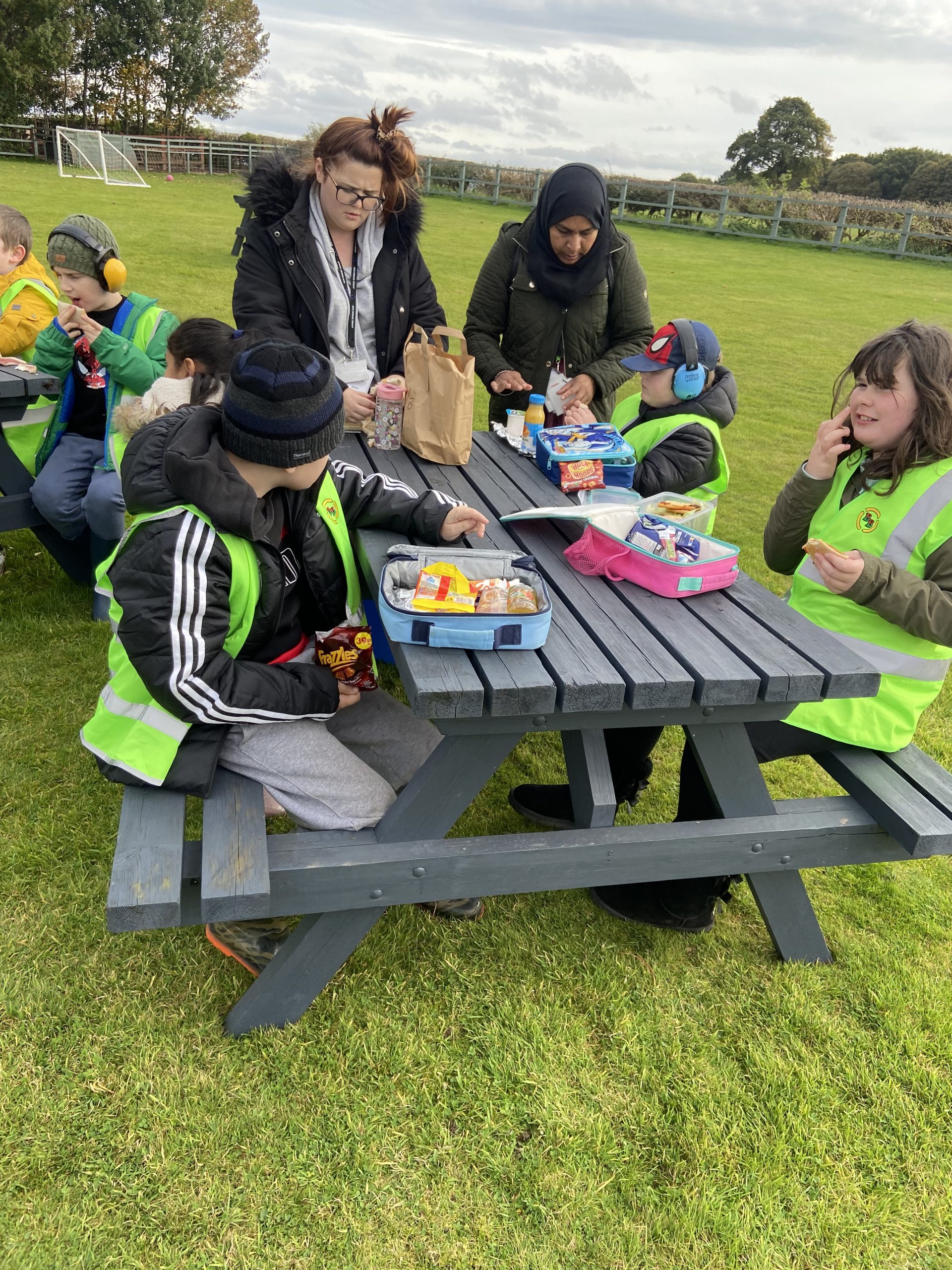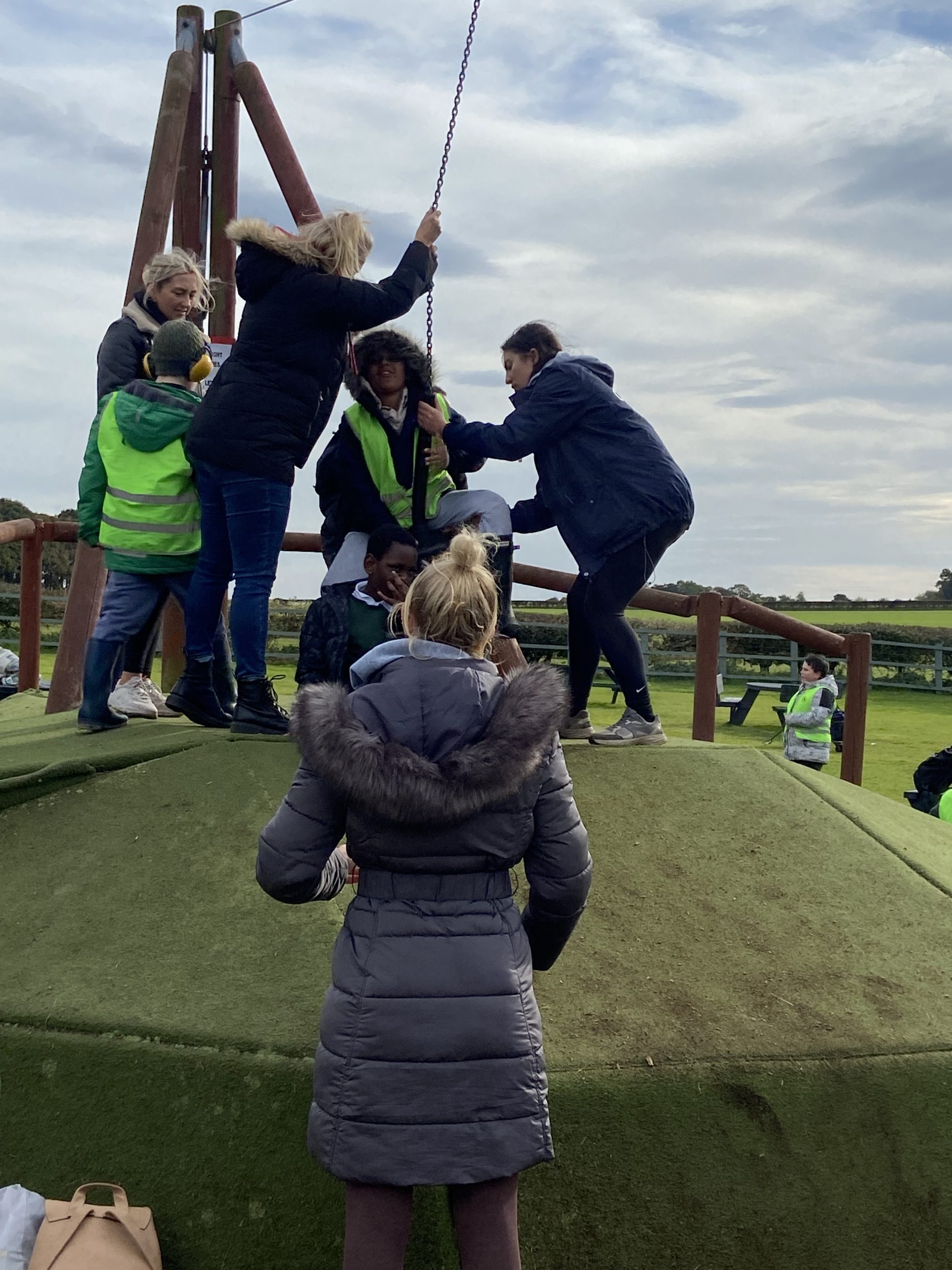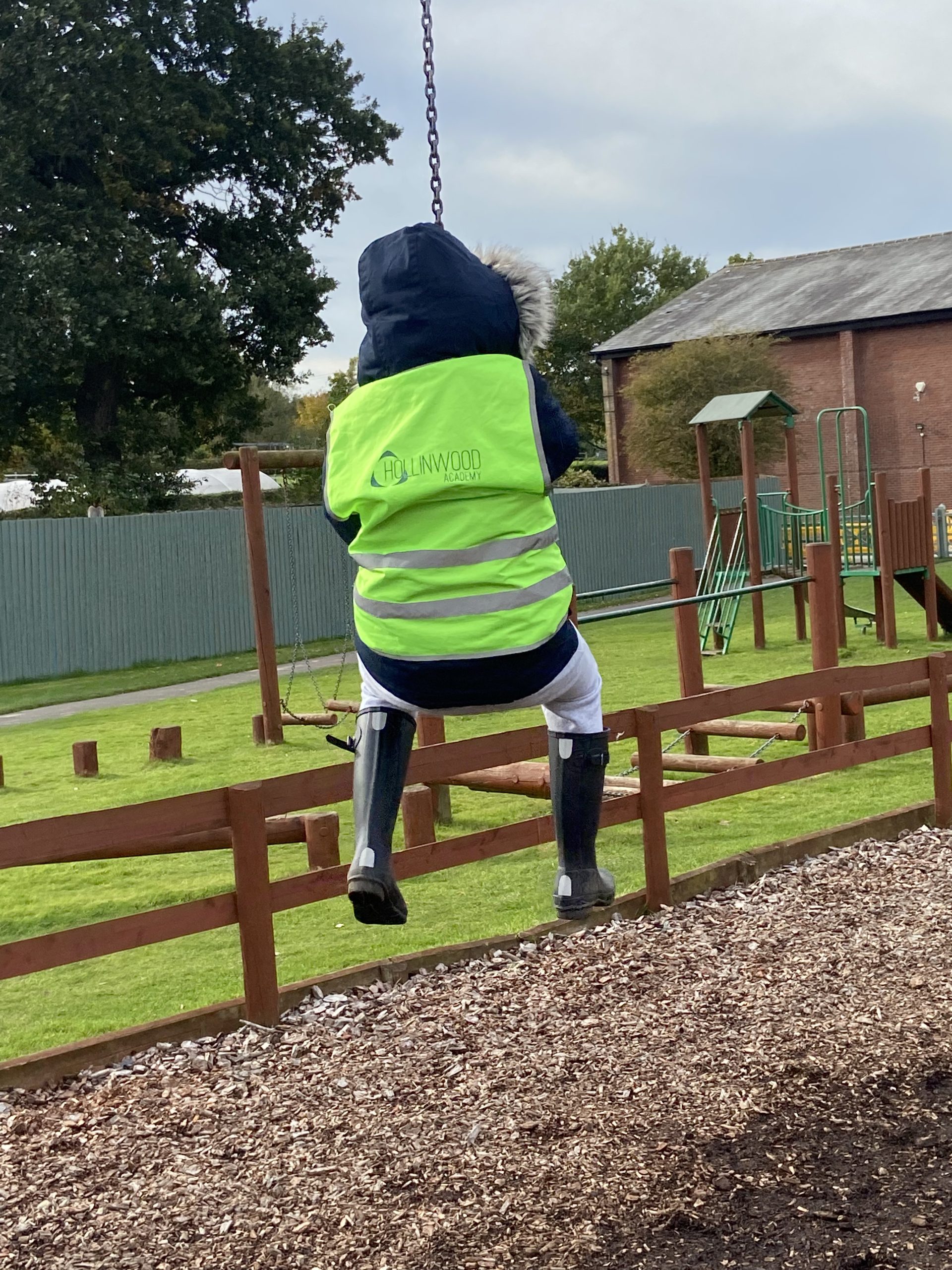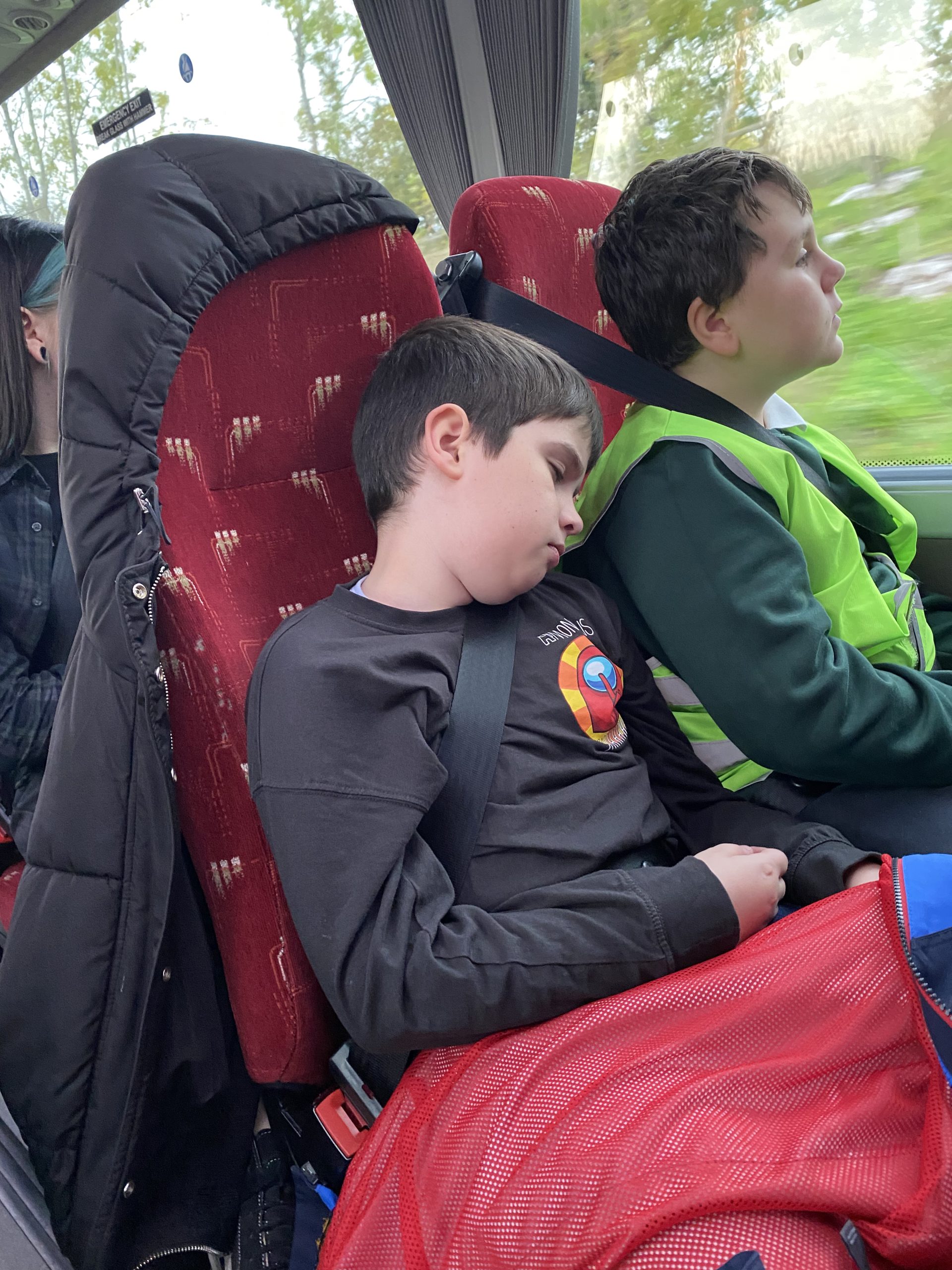 Let's see what some of the classes have been doing starting with Mrs Matthew's class…
"Our first half term in year 6 has been amazing and all children have all settled back into school routines and have all been happy to see their friends.
This term we introduced our topic for History, World War II and we read our class read of The Boy in the Striped Pyjamas by John Boyne which we then watched at the end of the term. The children have all shown themselves to be thoroughly engaged, inquisitive and every one of them was eager to have a guess at what was going to happen!
They have created timelines of the events which happened in WWII, studied the Holocaust and learned about Anne Frank.
In Science we have been learning about genetics and why we may have similar characteristics to family members and extinction and the reasons why this may have occurred for different species.
After the sad news of the Queen's passing, we learned all about her family and of her reign during WWII. We then created some art of the Queen and wrote words about what makes a good leader which linked with our school values.
To end the first half of the autumn term, we visited The Children's Adventures Farm Trust which the children thoroughly enjoyed!"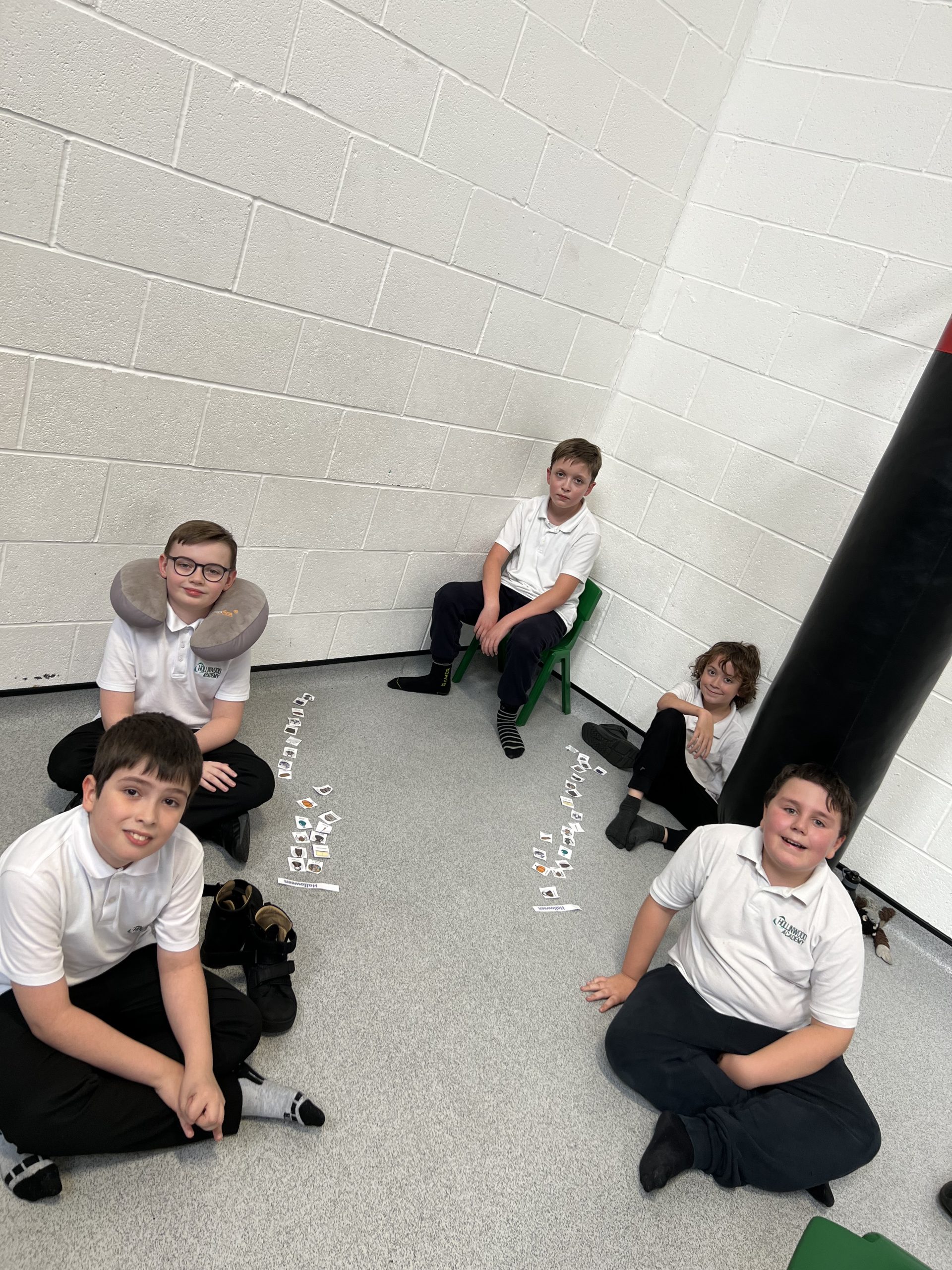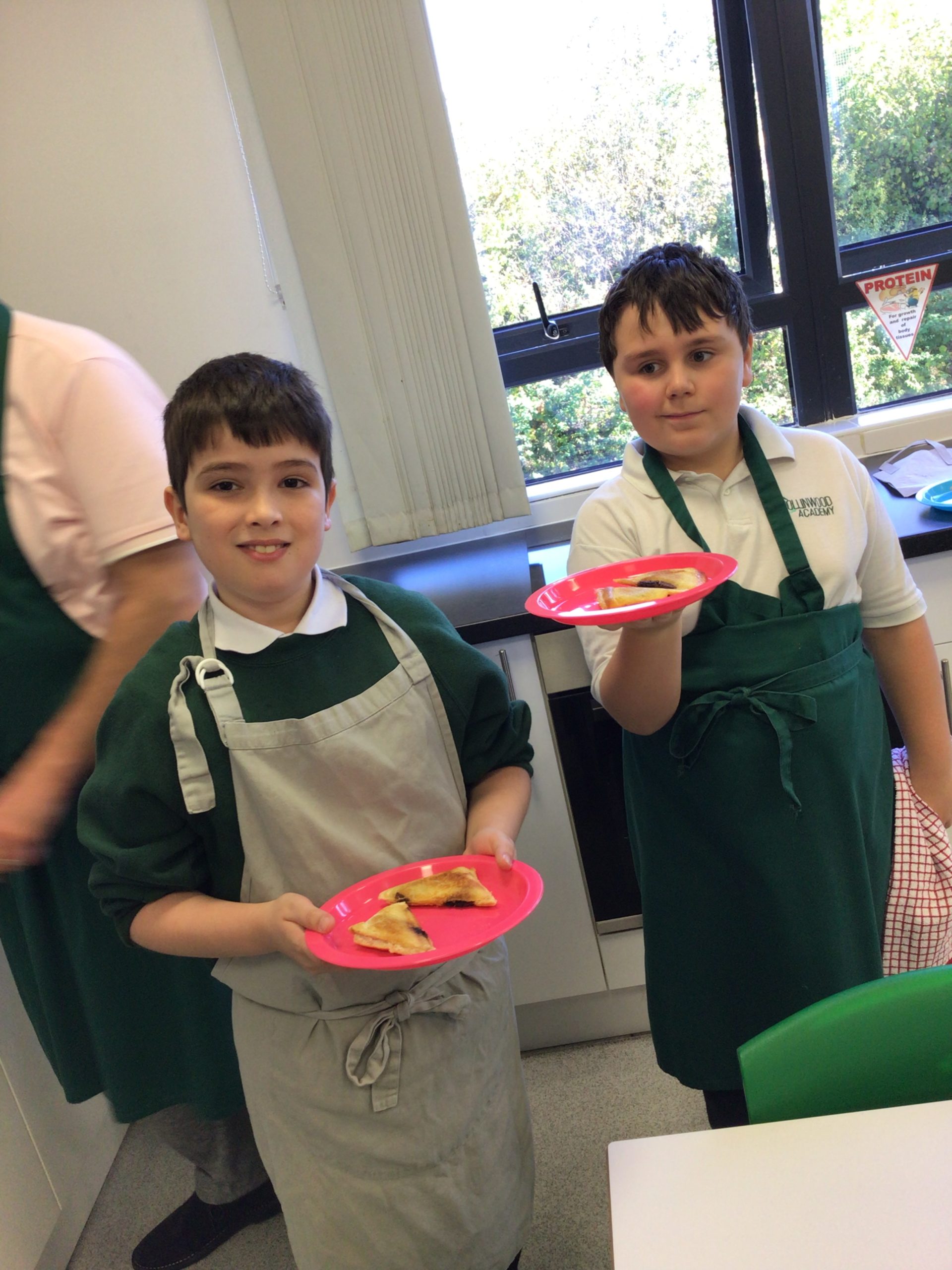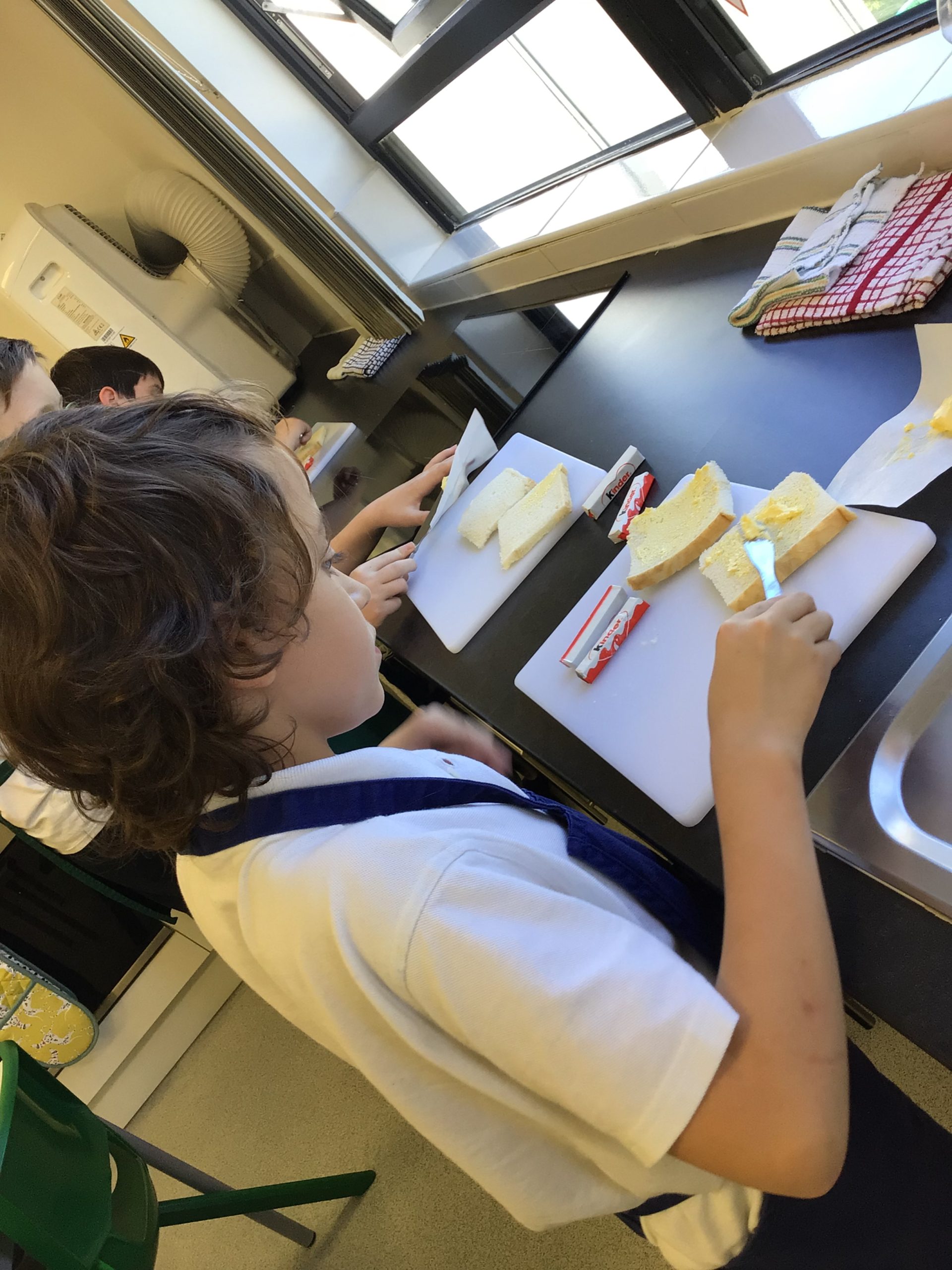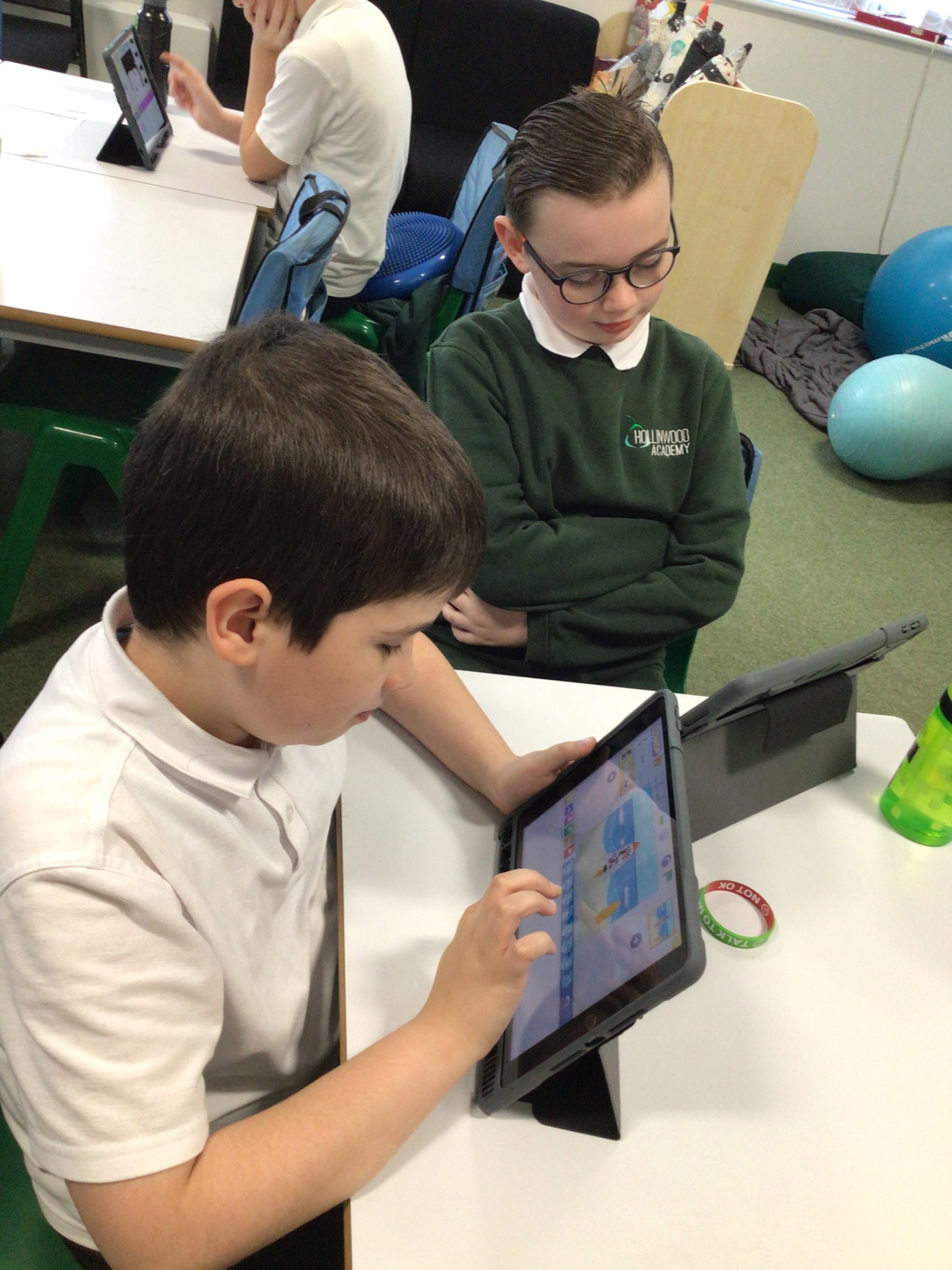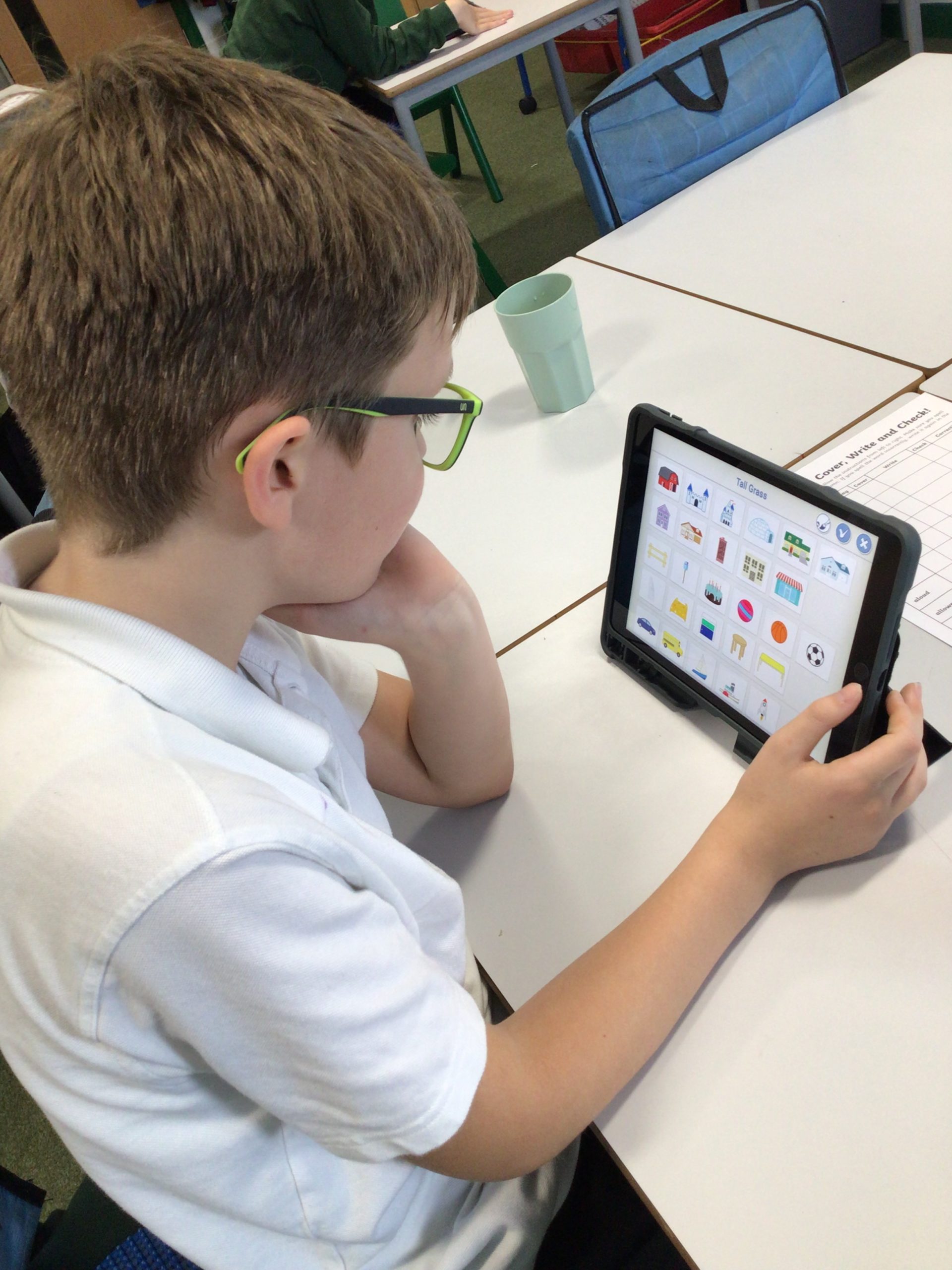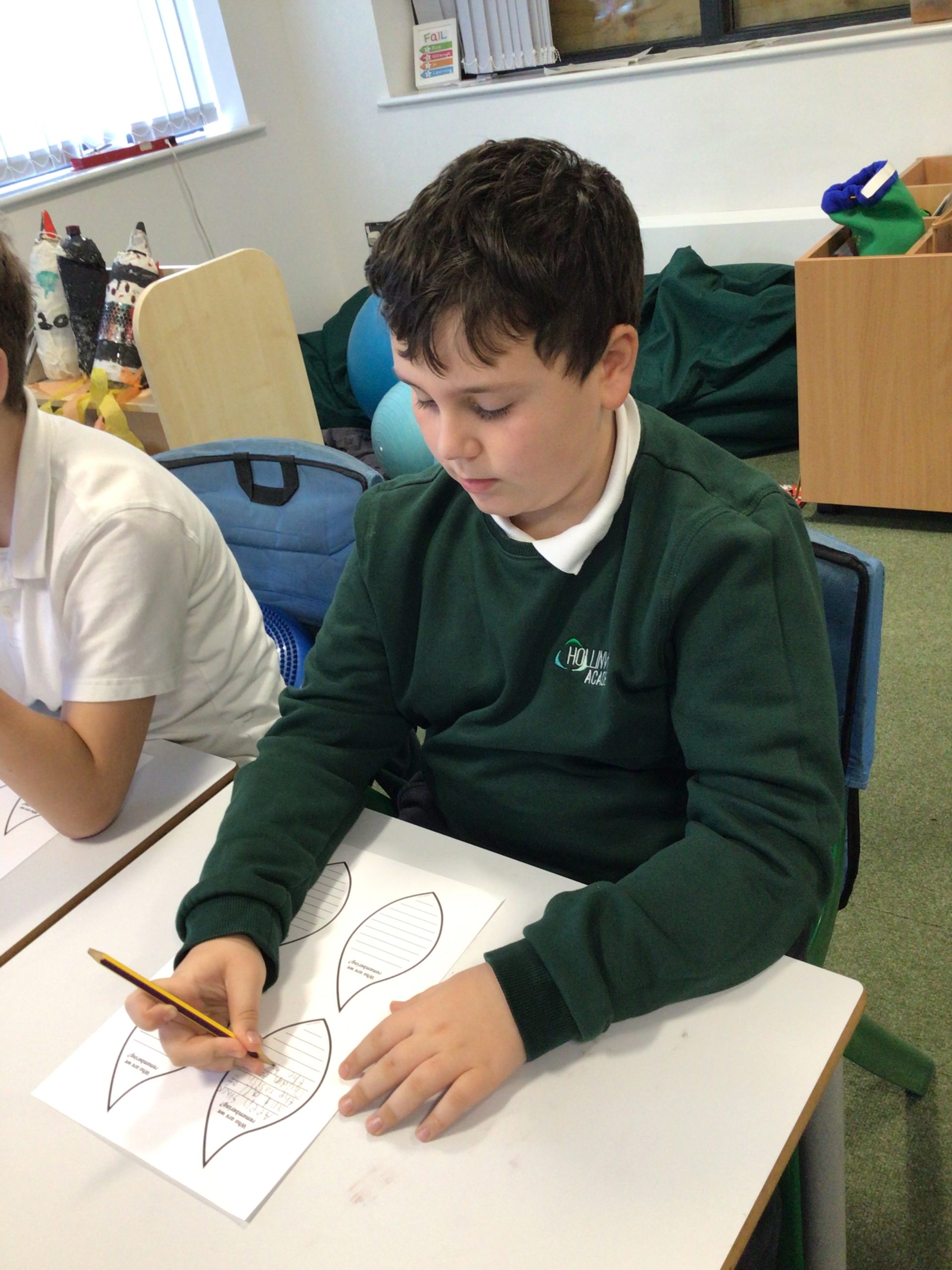 Now to Mr Akhtar's form…
"From being the "big fish in a small pond" to the "small fish in a big pond", moving from primary to secondary is a very daunting task.
Myself, Mrs Barrie and Miss Islam can not be prouder of the way and speed in which the students from 7AAR have settled into life at Hollinwood Academy.
They have truly become part and parcel of school and if you walked past them in the corridor today you would think that they have been a part of the Academy way of life for several years never mind just 7 short weeks.
Each class member has become involved with the many different clubs run at school from boxing and football activities run after school to taking part in the choir and the girls club. We have an active member of the student council and an anti-bullying ambassador representing the class and having their voices heard.
This week, class 7AAR started the week off in music practicing the song blinding lights on the keyboard, getting used to where the notes are on the keyboard and listening to it through their iPads.
Outdoor education saw the class take a trip to Heaton Park, Manchester. We went on a lovely walk around the grounds of the hall, they used their knowledge of walking safely in busy public places and went on the play equipment next to the lake. Taking turns on the equipment, playing and having great fun.
Spanish saw the class learn how to ask for items from a pencil case and things found around the classroom. This term they have learnt to say their names and tell people how old they are, with one of the students receiving student of the class for his excellent work throughout the lesson.
Science has had the class conducting practical experiments on particles and the effect of temperature on solids and liquids, depicting how 7AAR are truly young scientists.
RSE/HSE the class learnt some road safety and the dangers that can happen near roads and crossings. All the students knew how to stay safe and how to stop, look and listen.
English this term has been looking at myths and legends from Greek legends such as the story of Icarus and his father Daedalus to learning how to dream like an Australian Aboriginal. They have also read Charlie and The Chocolate Factory together.
History has been learning all about the Egyptians and the Romans, this week they created a newspaper article based around an interview with a gladiator.
During this week's creative ICT lesson the class took a quiz to gain their E- Safety certificate, as this term they have been learning all about how to keep themselves and their personal information safe online. This term they have also learnt about what hardware and software you find in a computer.
This week and this first half term at HWA has certainly been a busy period and the class are looking forward to the next half term and the challenges that it will bring."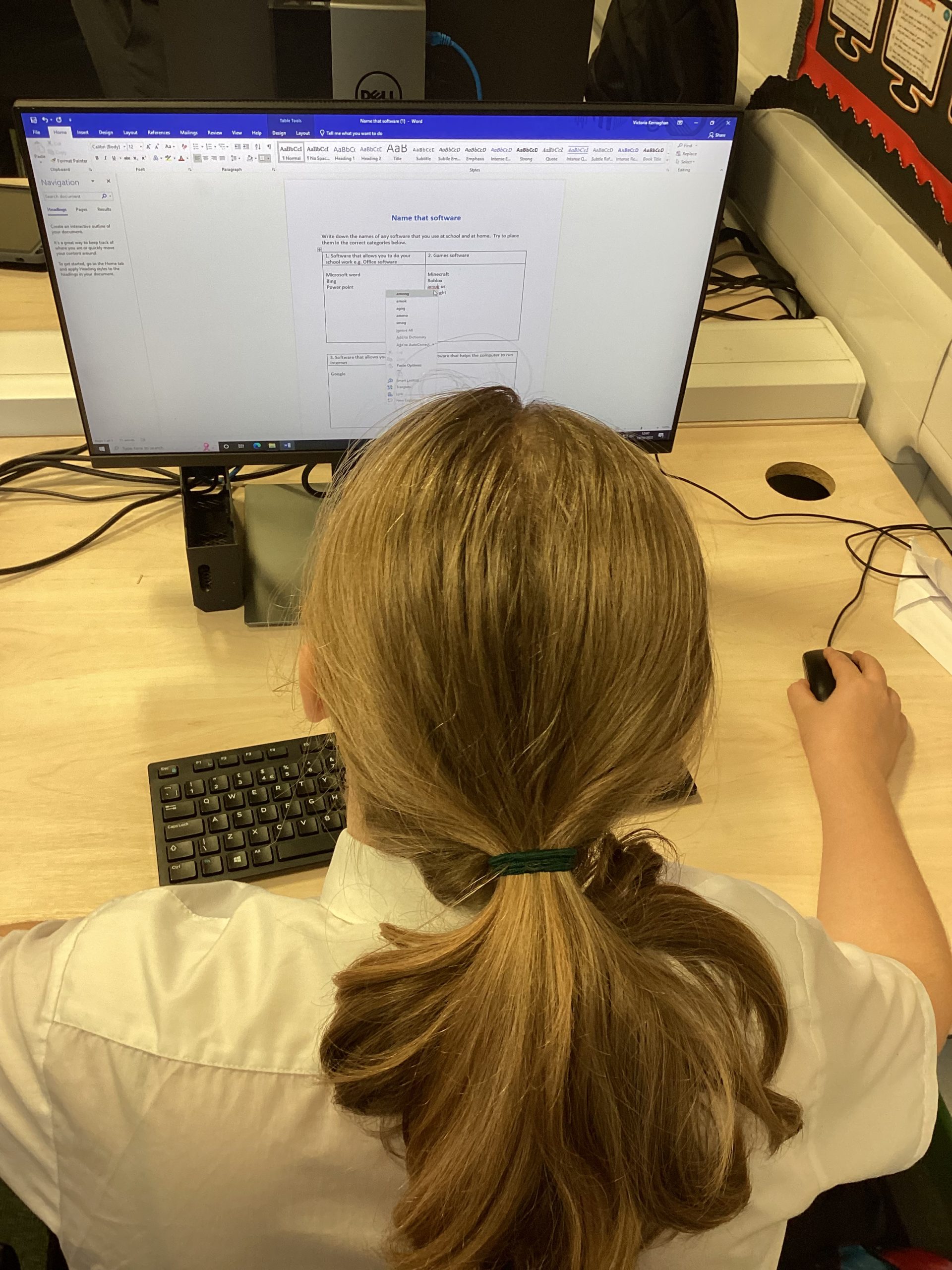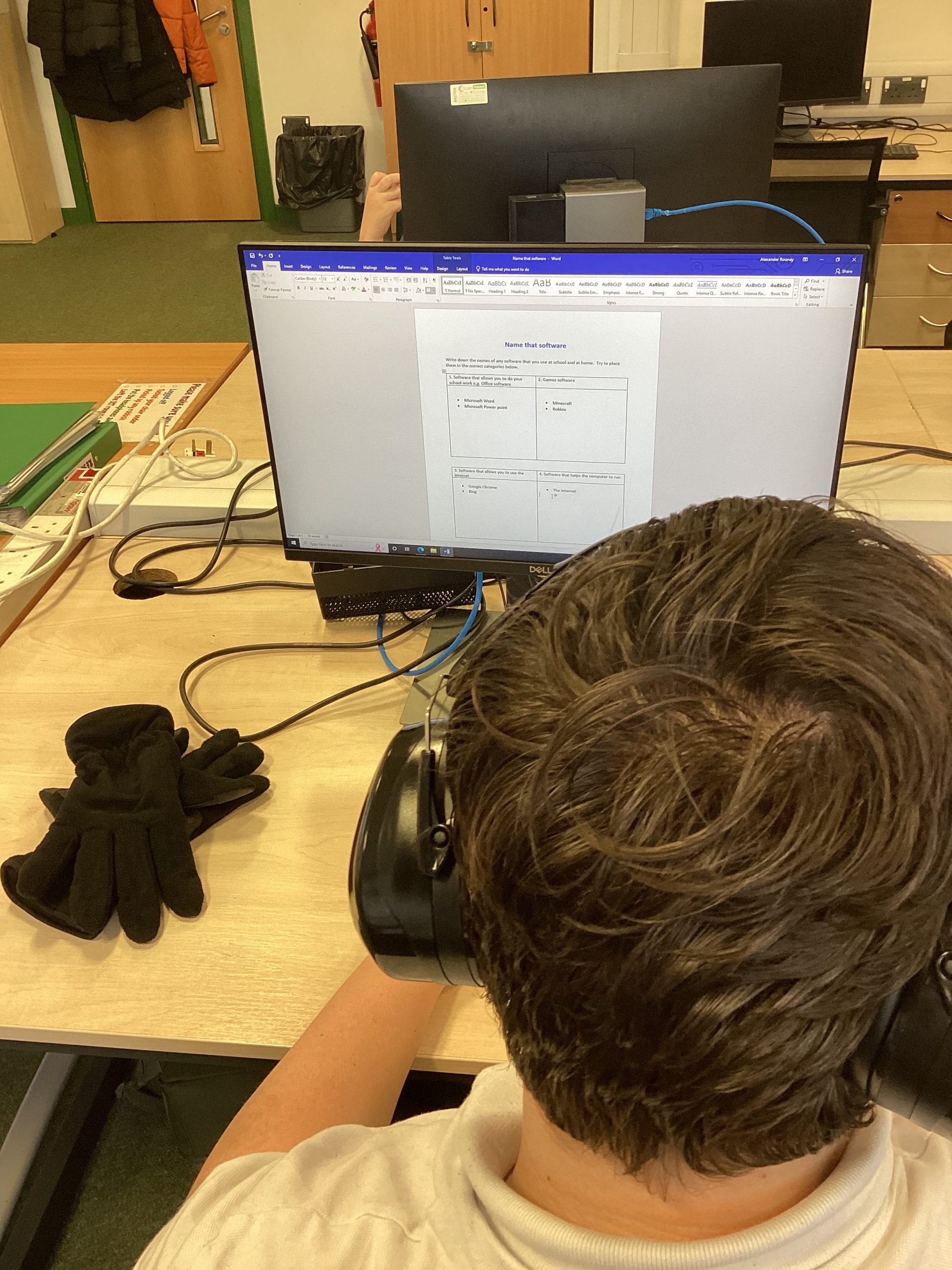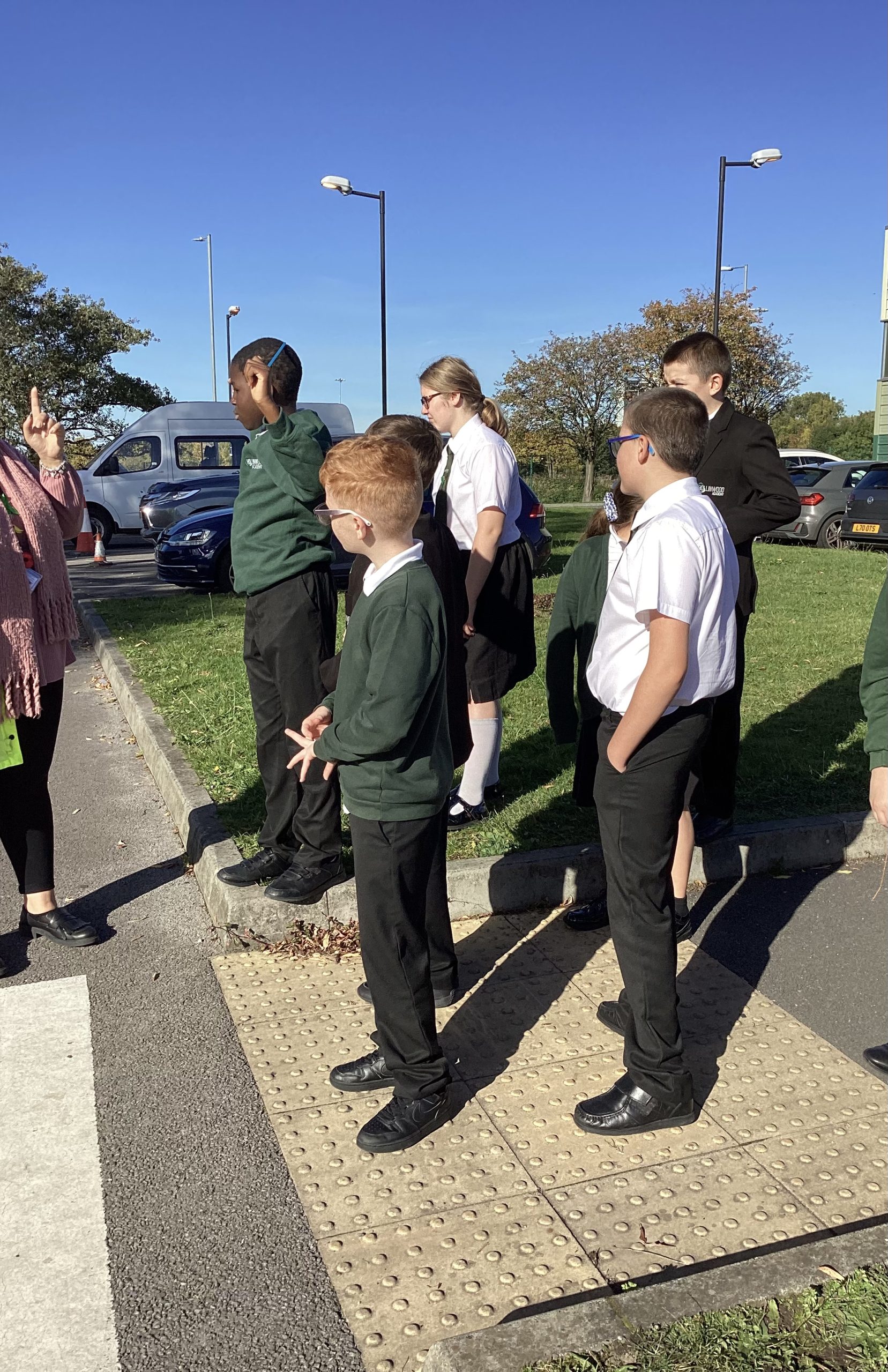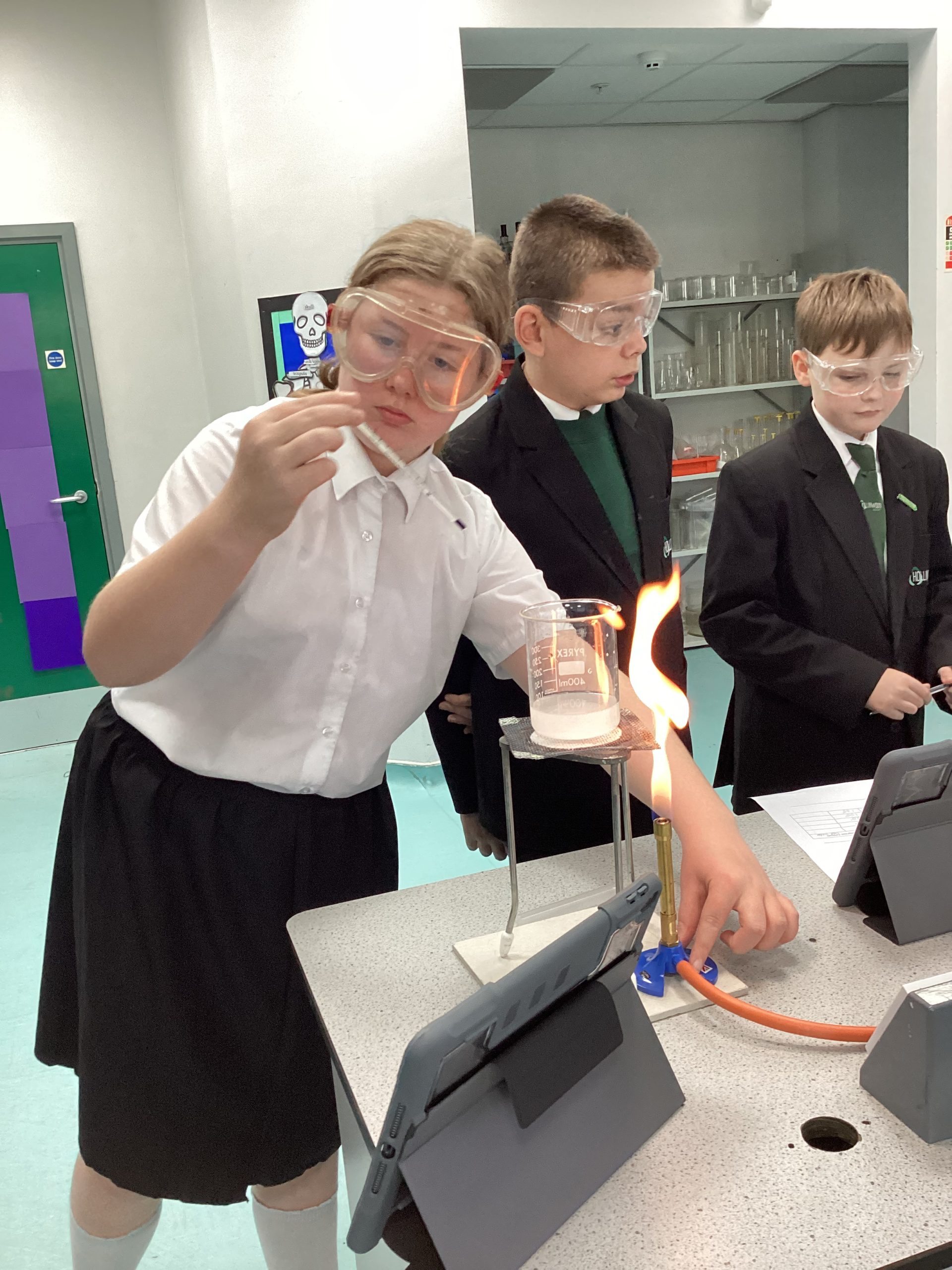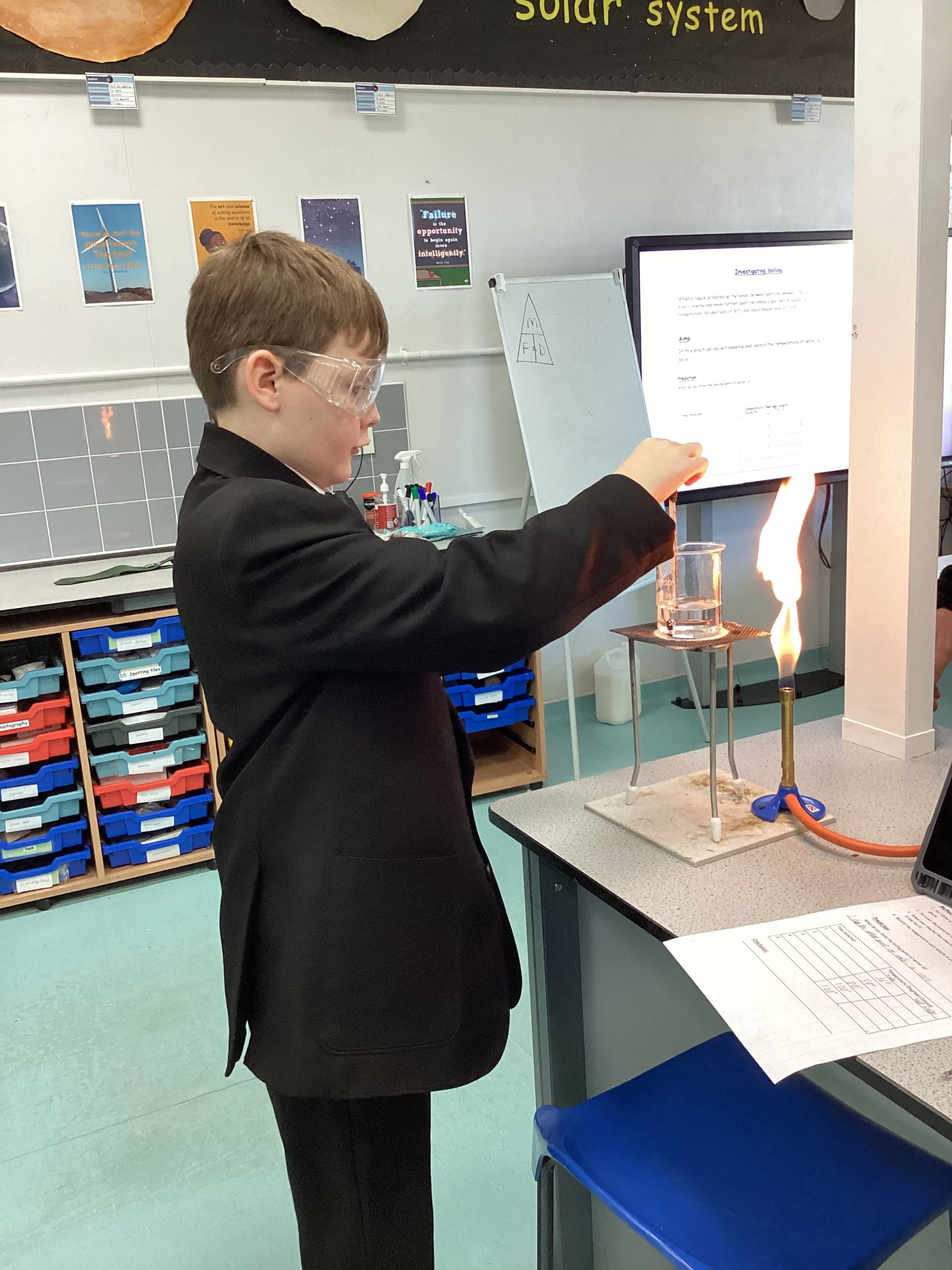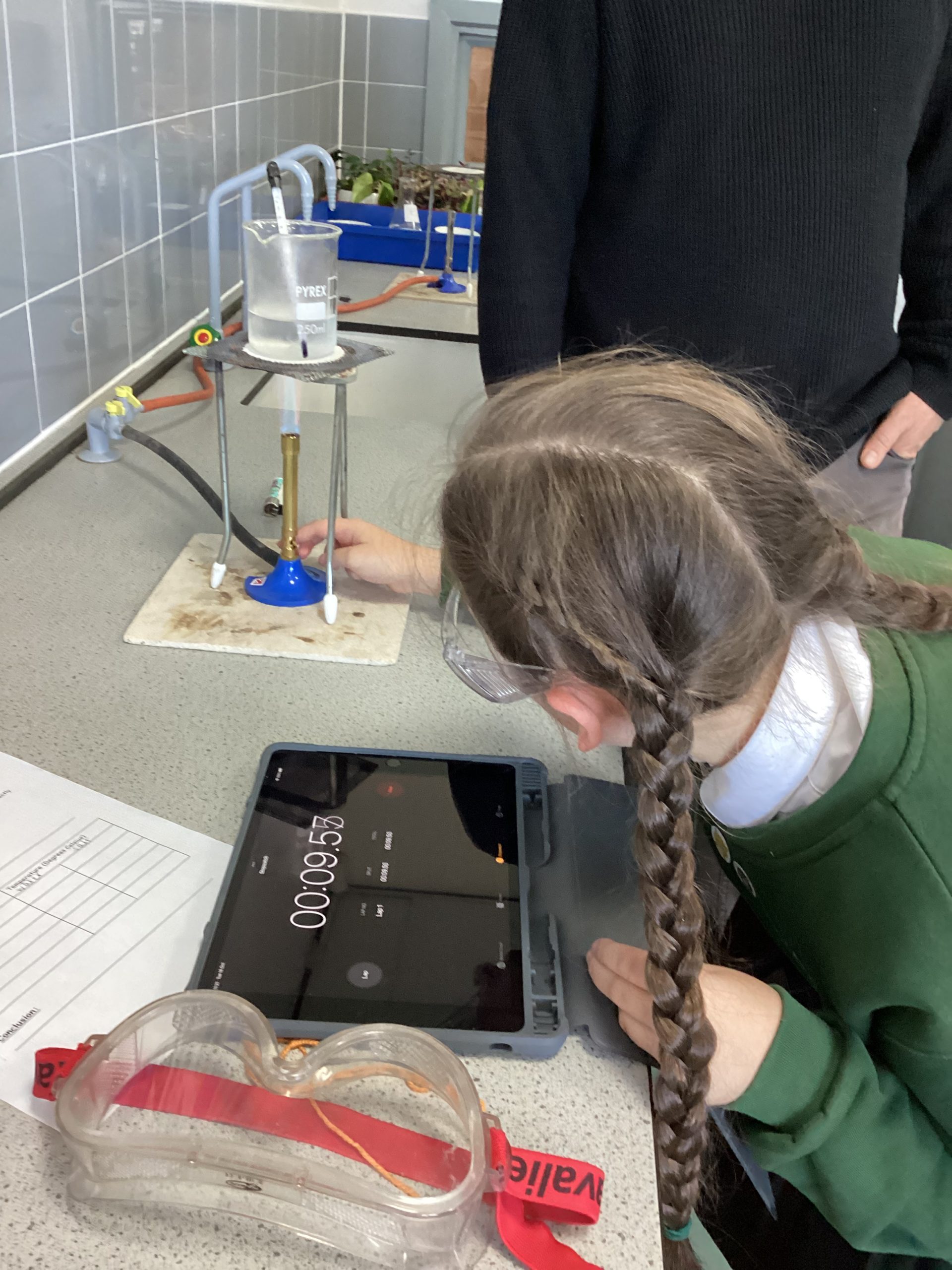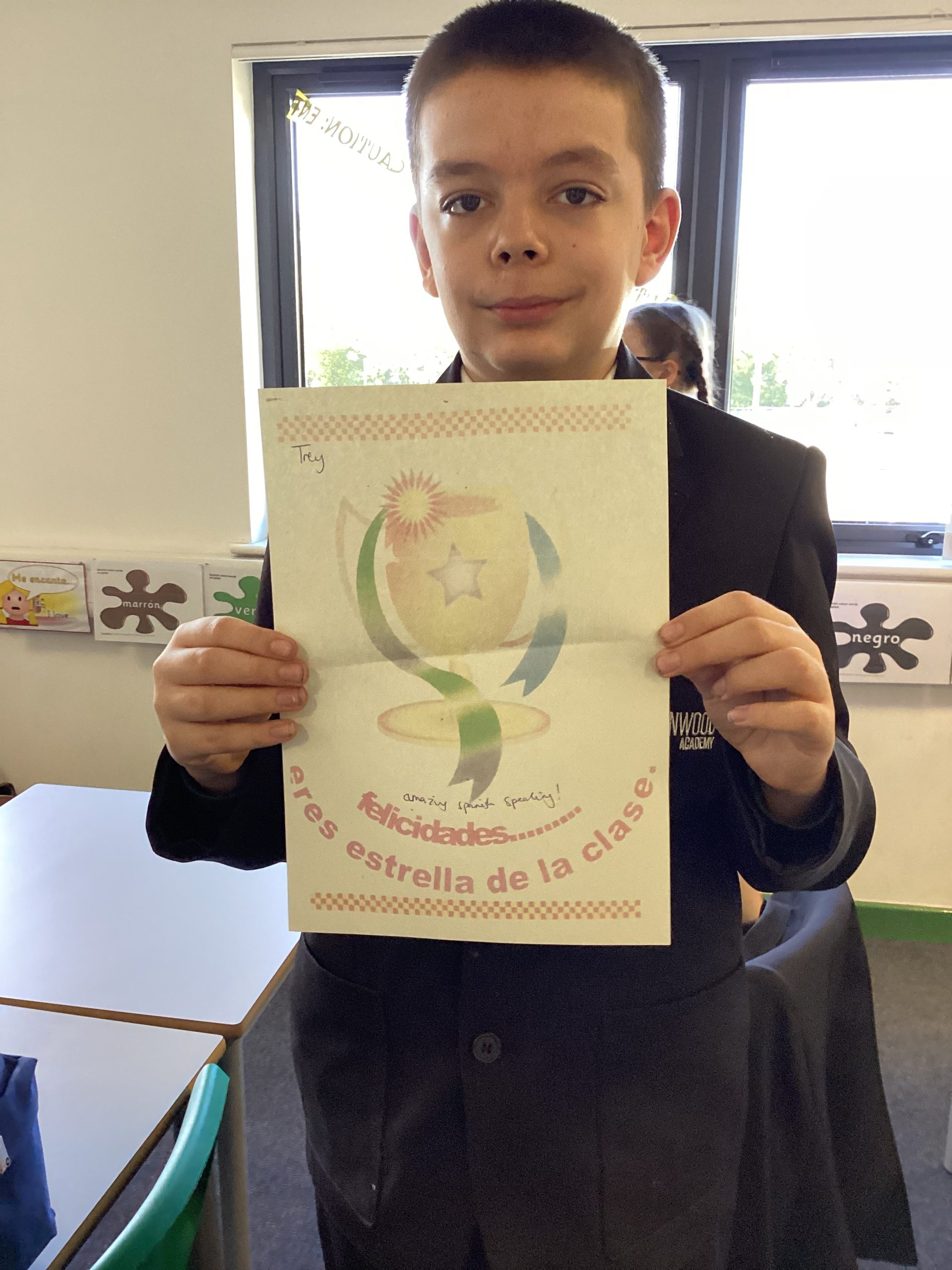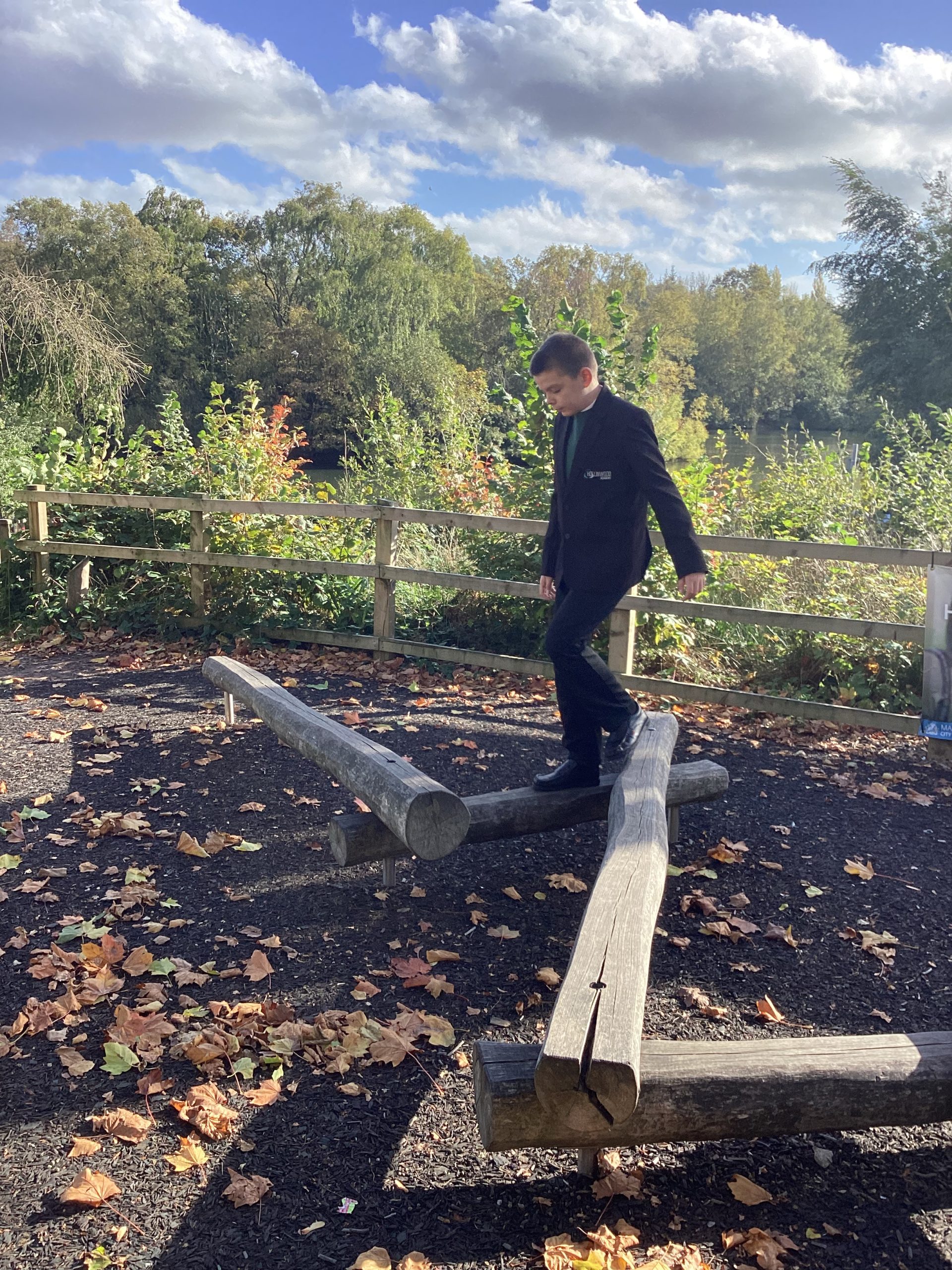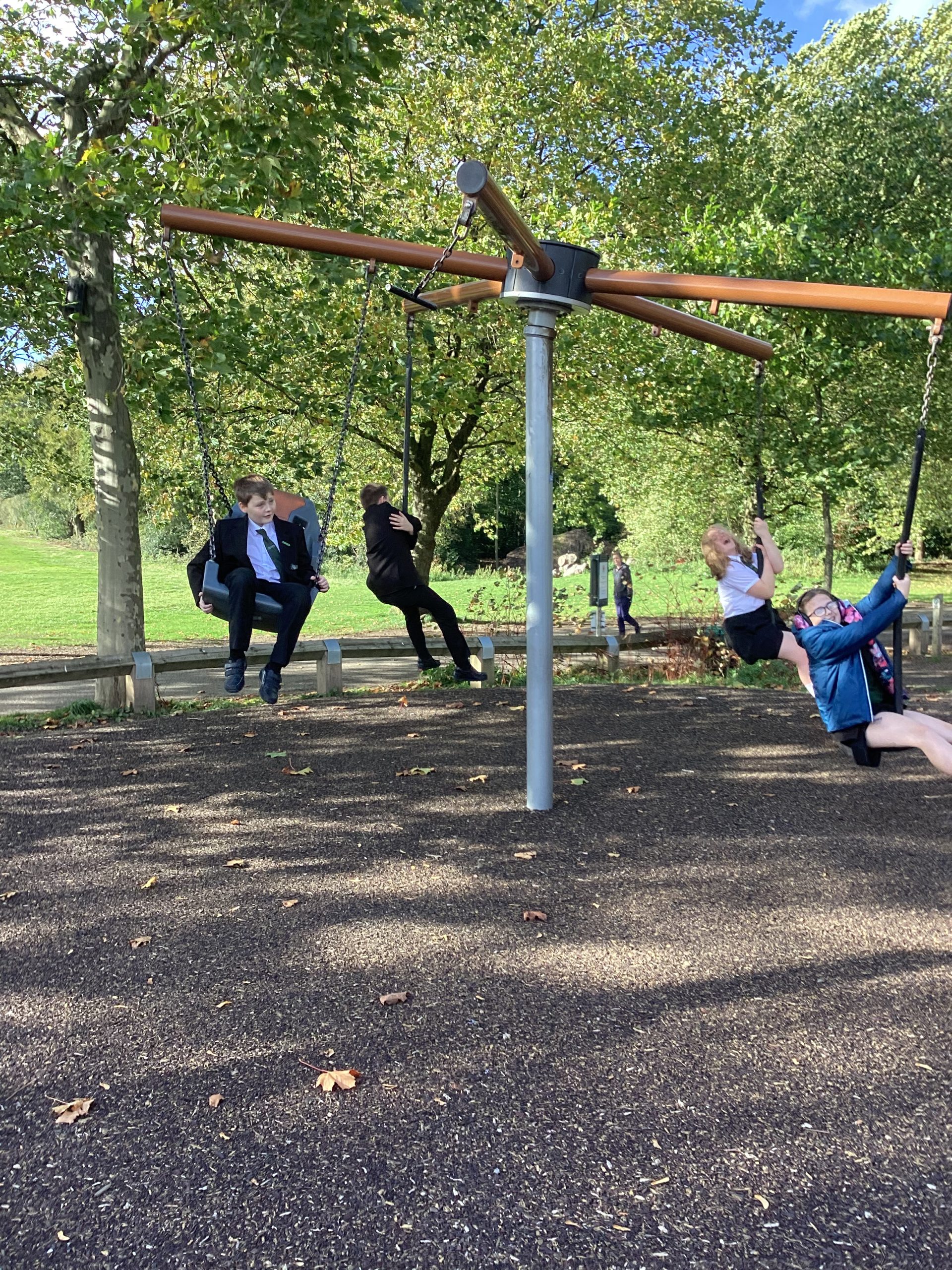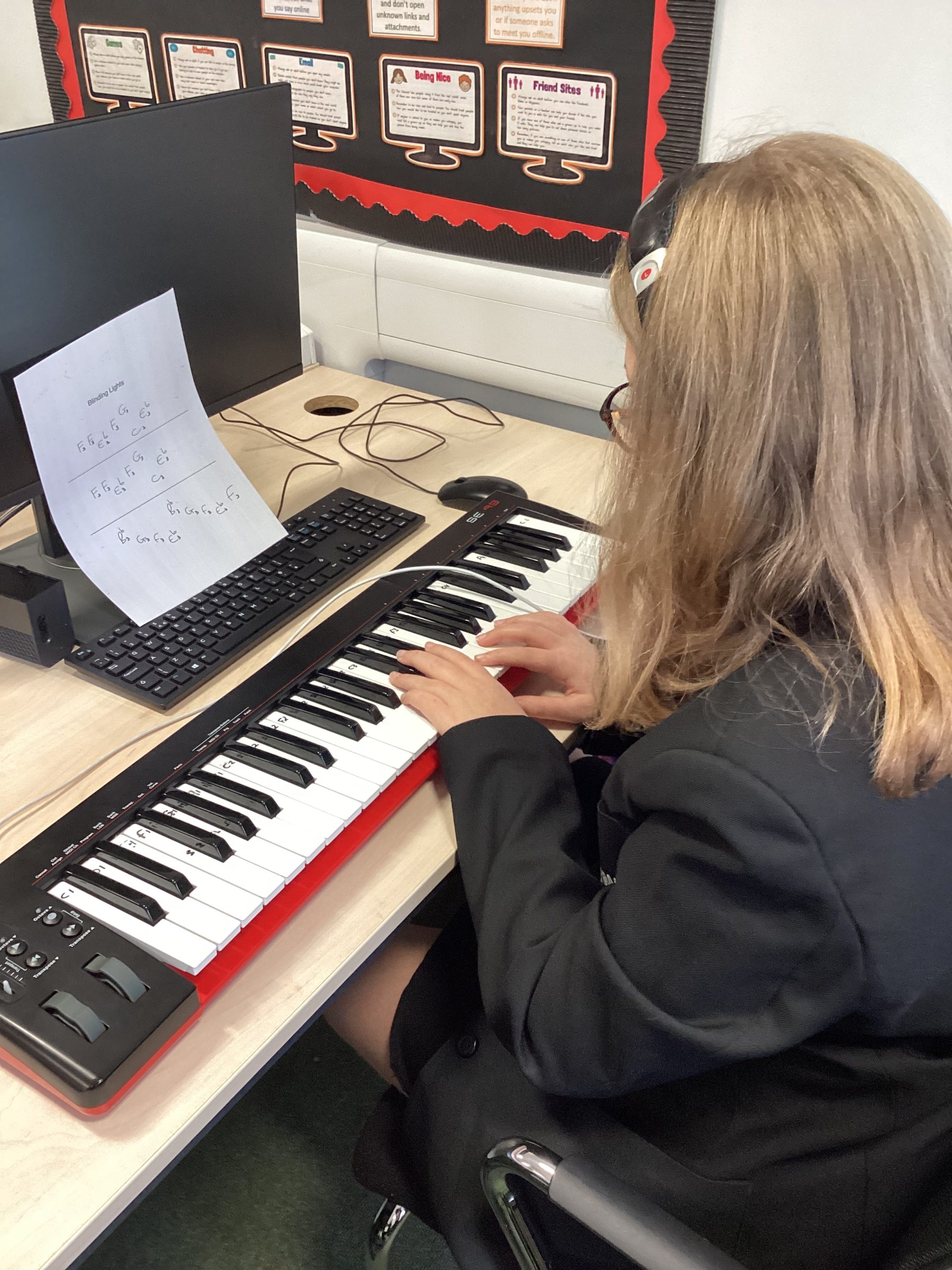 Now to our amazing SUPER STARs and HWA Caring STARs
Mrs Lerigo's STAR of the week is Diana for settling into her new school and completing all her work with a lovely smile on her face.
Mrs Lerigo's HWA Caring STAR is Lyla for giving people cuddles and being super friendly with other children on the playground.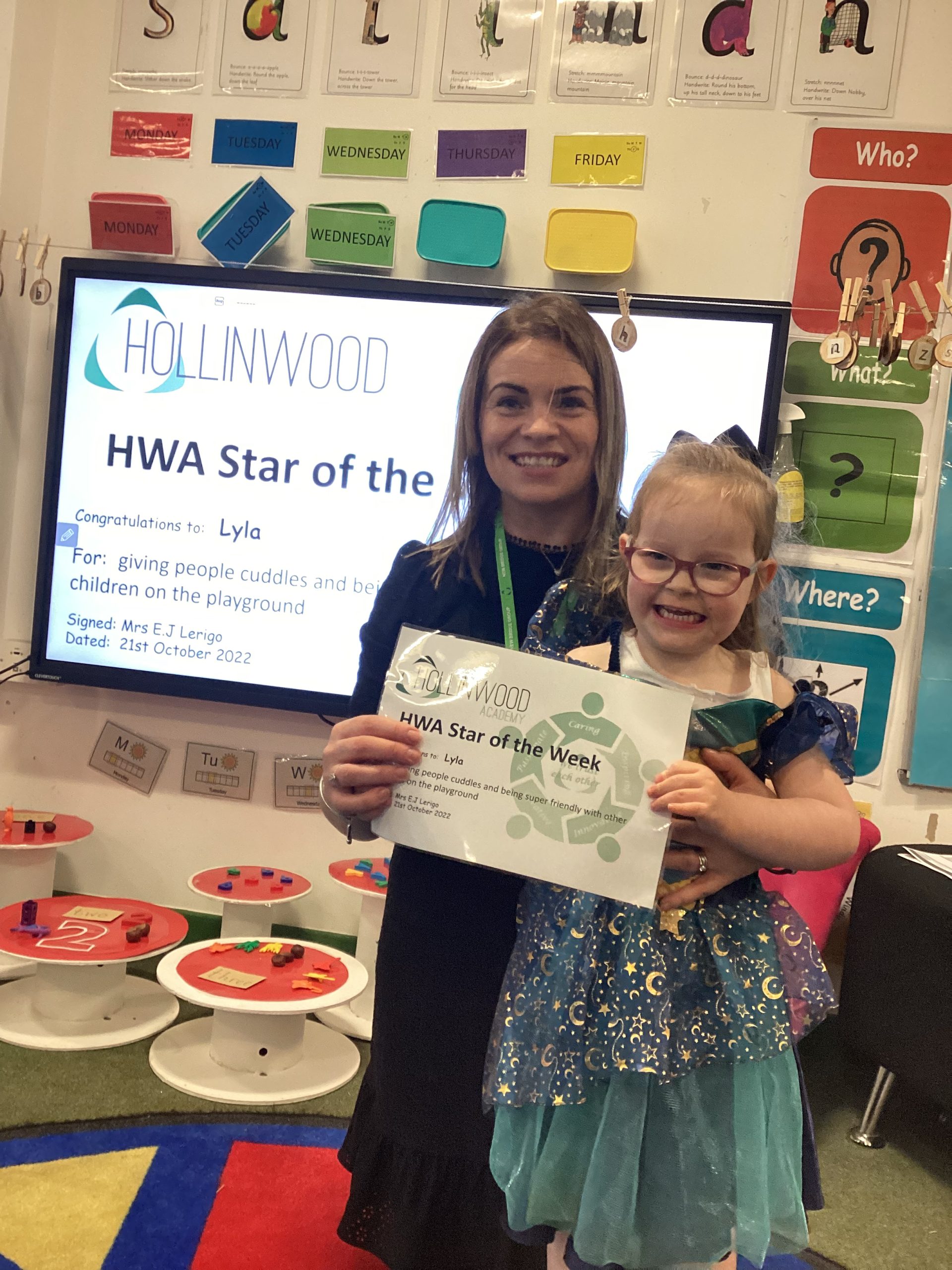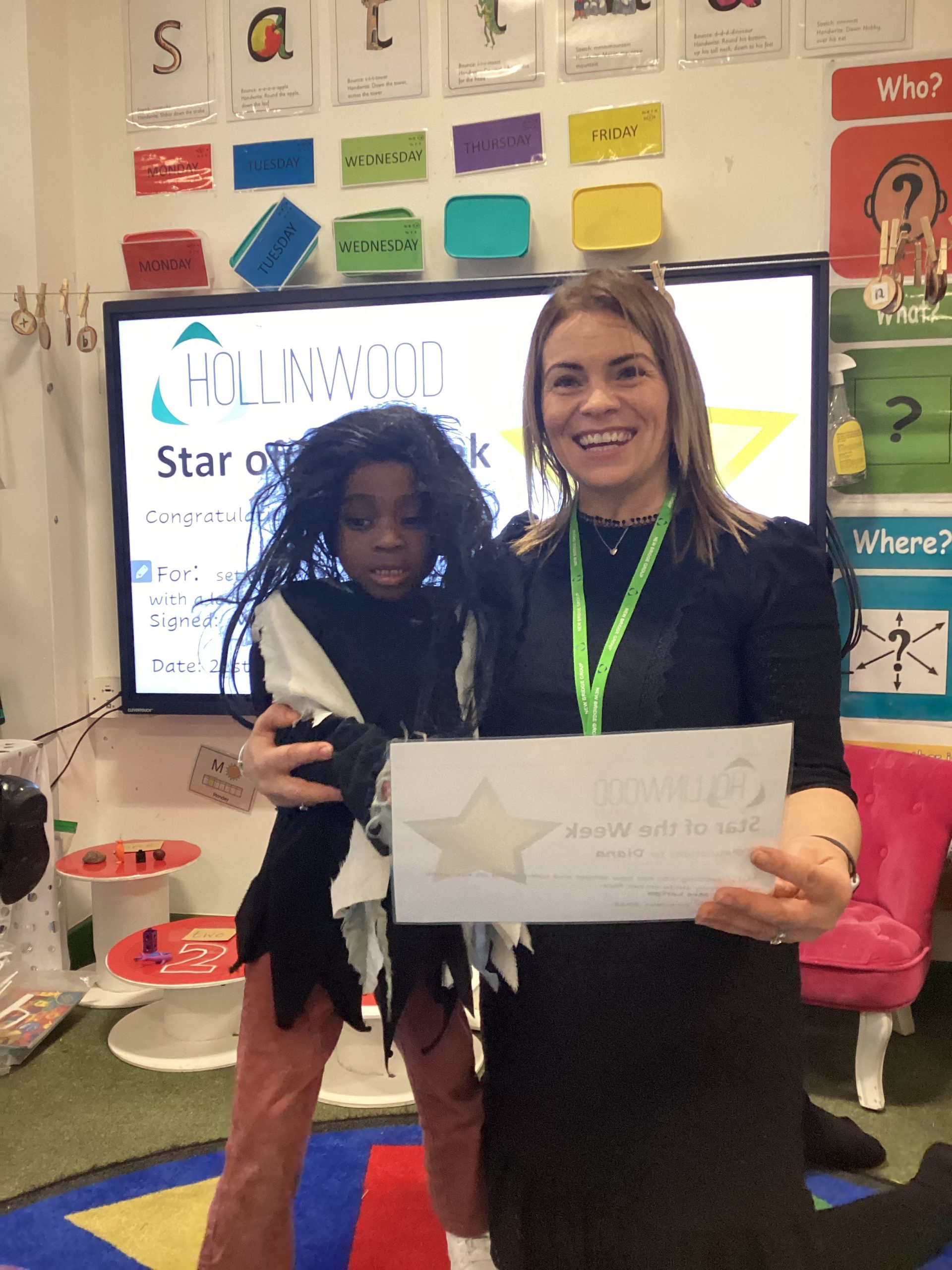 Miss Meadows' STARs of the week are everyone for settling into class well.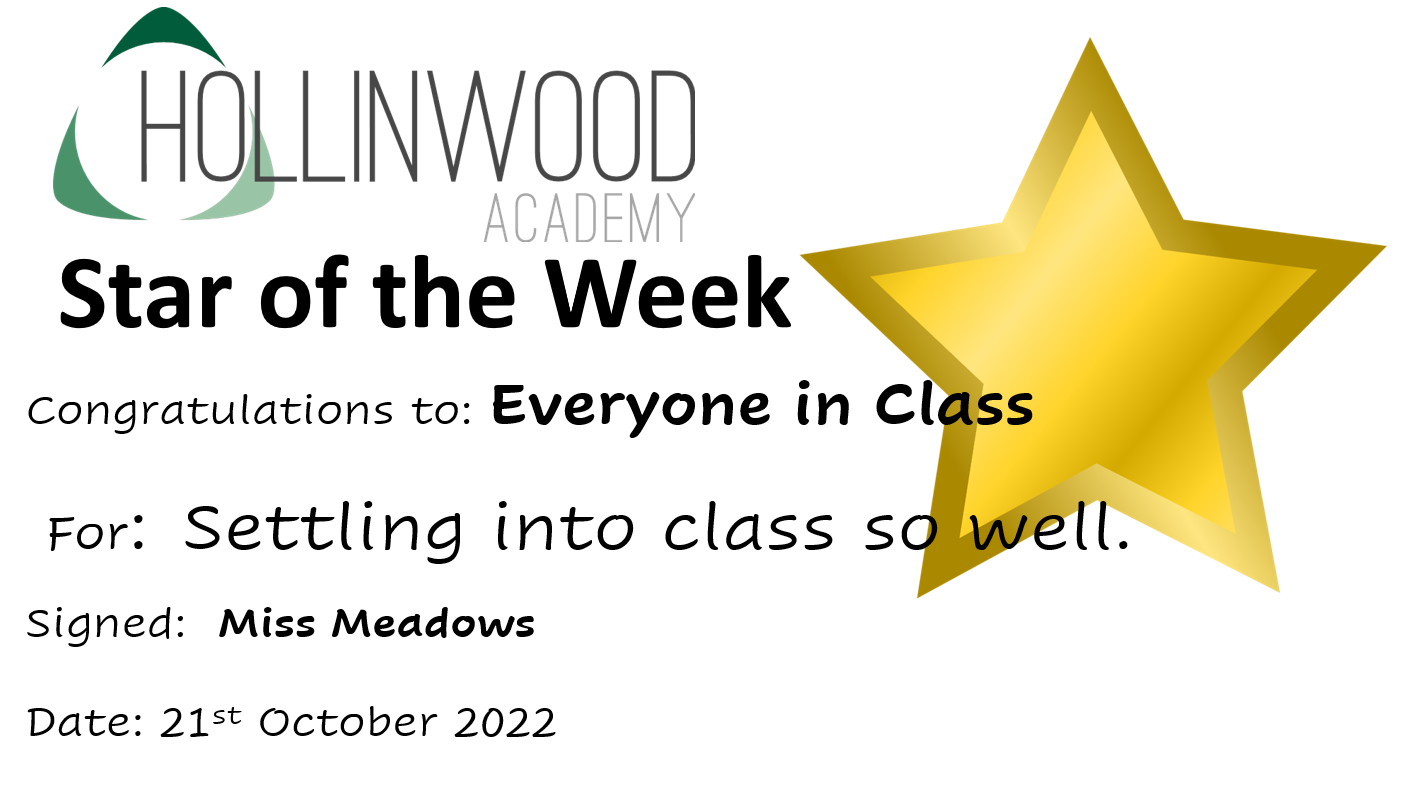 Miss Pietraszewska's STAR of the week is Lewis for his fantastic work in PE.
Miss Pietraszewska's HWA Caring STAR is Maya for being amazing class helper.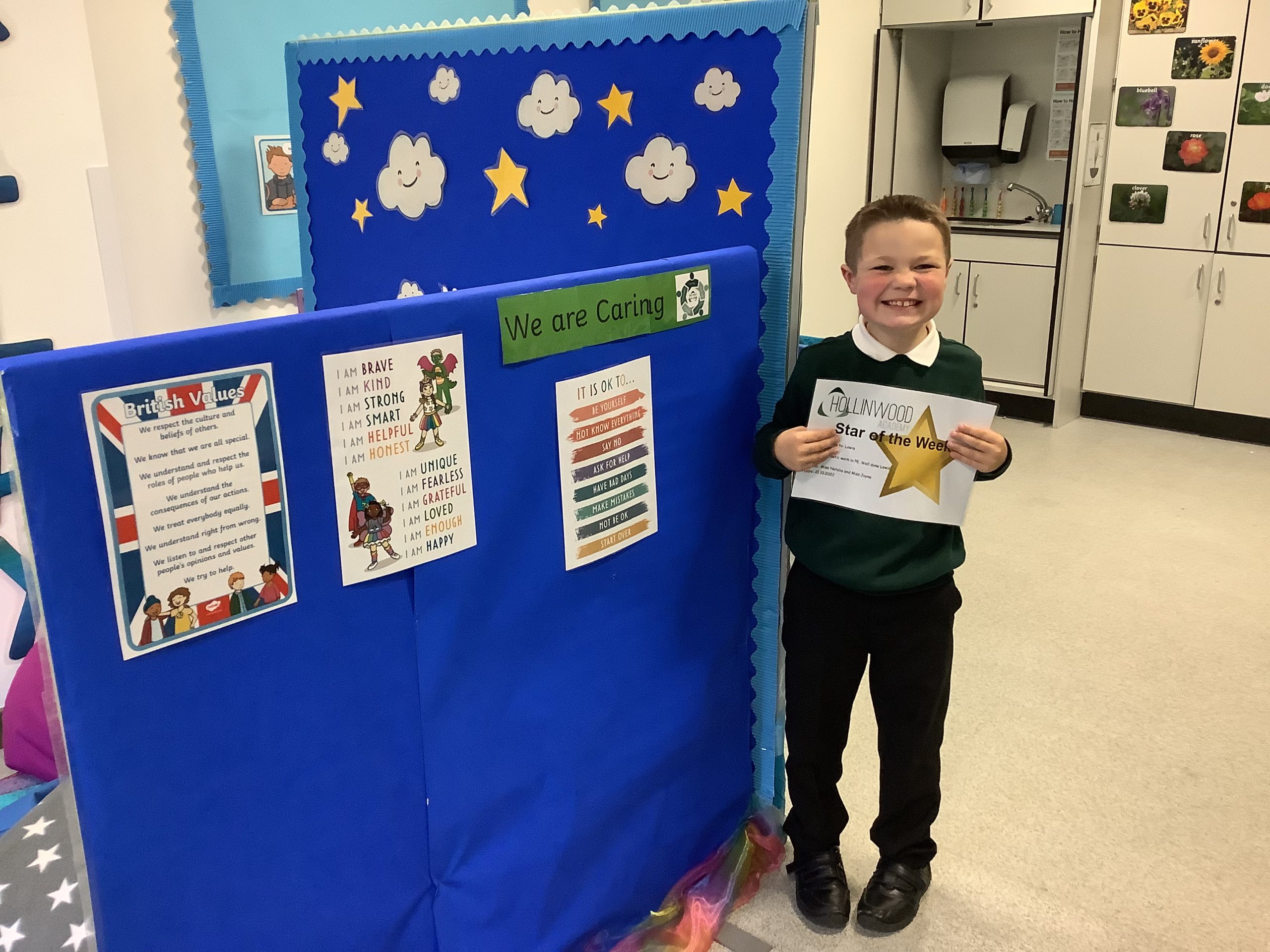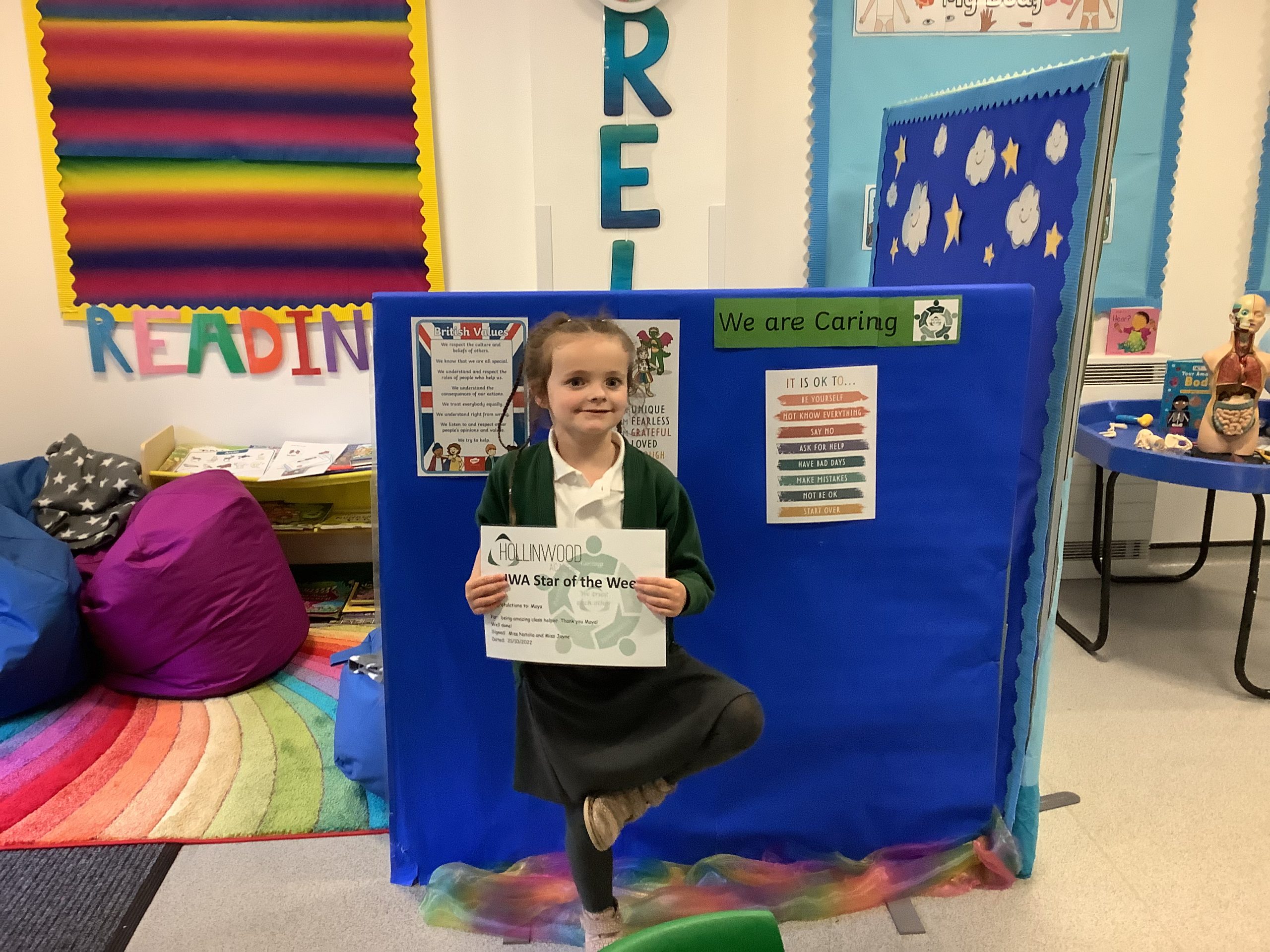 Mrs Halkyard and Miss McDonald's STAR of the week is Jacob for having a wonderful week and facing personal fears, more importantly, overcoming them. Well done!
Mrs Halkyard and Miss McDonald's HWA Caring STAR is Blaire for demonstrating our Autumn target 'We Are Caring' by helping the teachers with any jobs that need doing and volunteering to help my friends.
Mr Corrigan's STAR of the week is Freya for settling in really well to her new school.
Mr Corrigan's HWA Caring star is Brooke for helping her friend with some kind words on the bus.
Mr Corrigan's WOW moments go to Oscar. Well done!
Miss Prescott's STAR of the week is Renico for using his calm indoor voice in class, well done Renico keep it up!
Miss Prescott's HWA Caring STAR is Lucas for making good choices during playtime, being kind and sharing his toys with his friends.
Miss Tootill's STAR of the week is Connor for being a fantastic role model at the farm.
Miss Tootill's HWA Caring STAR is Fatima for demonstrating being caring.
Miss Parkinson's STAR of the week is Sofia for not giving up with your work, even when you found it hard in maths.
Mrs Parkinson's HWA Caring STAR is Daniel for always being polite and using his manners.
Mrs Matthew's STAR of the week is Ethan for always helping around the classroom.
Mrs Matthew's HWA Caring STAR is Sam for showing he is caring by helping his friends with their work in both maths and English well done!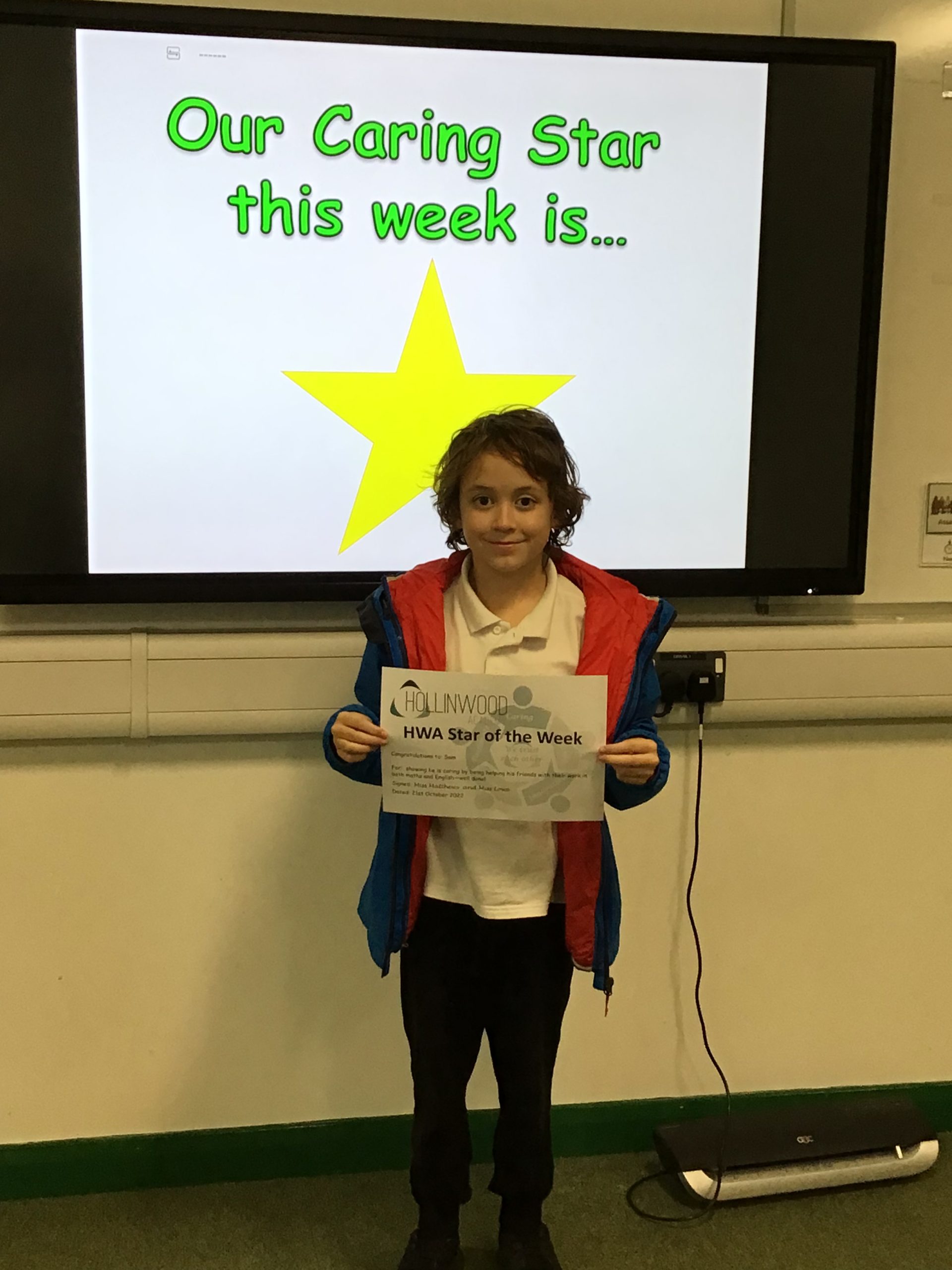 Today, Mr Heap and myself awarded some of our KS4 students with their Bronze Duke of Edinburgh certificates that they achieved as they completed their hike in the summer. It was a challenging hike due to the intense heat but we are so proud of the 39 students who achieved this award. Some are now on their way to achieving their Silver Bronze Duke of Edinburgh award which is amazing. Well done everyone.
We finish for October half term today and school reopens to all the children and young people on Monday 31st October. Our holiday club for October has been planned, resourced and the bus is ready to go to the zoo on Wednesday. We are looking forward to seeing the students enjoy their holidays.
I hope you have a lovely break and I am looking forward to spending some time with my family.
Mrs Millard