Blog 14.10.2022
What a great way to start the week, on Monday 10th October was the annual World Mental Health Day, drawing attention to the importance of mental well-being. On Friday, as a whole school, we supported the charity Young Minds and according to the Mental Health Foundation, around 1 in 6 children aged five to 16 were identified as having a probable mental health problem in July 2020. Less than 1 in 3 young people with a mental health condition get access to NHS care and treatment. 80% of young people with mental health needs agree that the Covid-19 pandemic has made their mental health worse. With this in mind, our students across EYFS, Primary and Secondary all shone brightly on Monday while wearing their #HelloYellow clothing in support of World Mental Health Day. Students have sensibly listened and talked about mental health and have been involved in a number of activities. We have raised an impressive £70.30 and this will be sent to the charity Young Minds.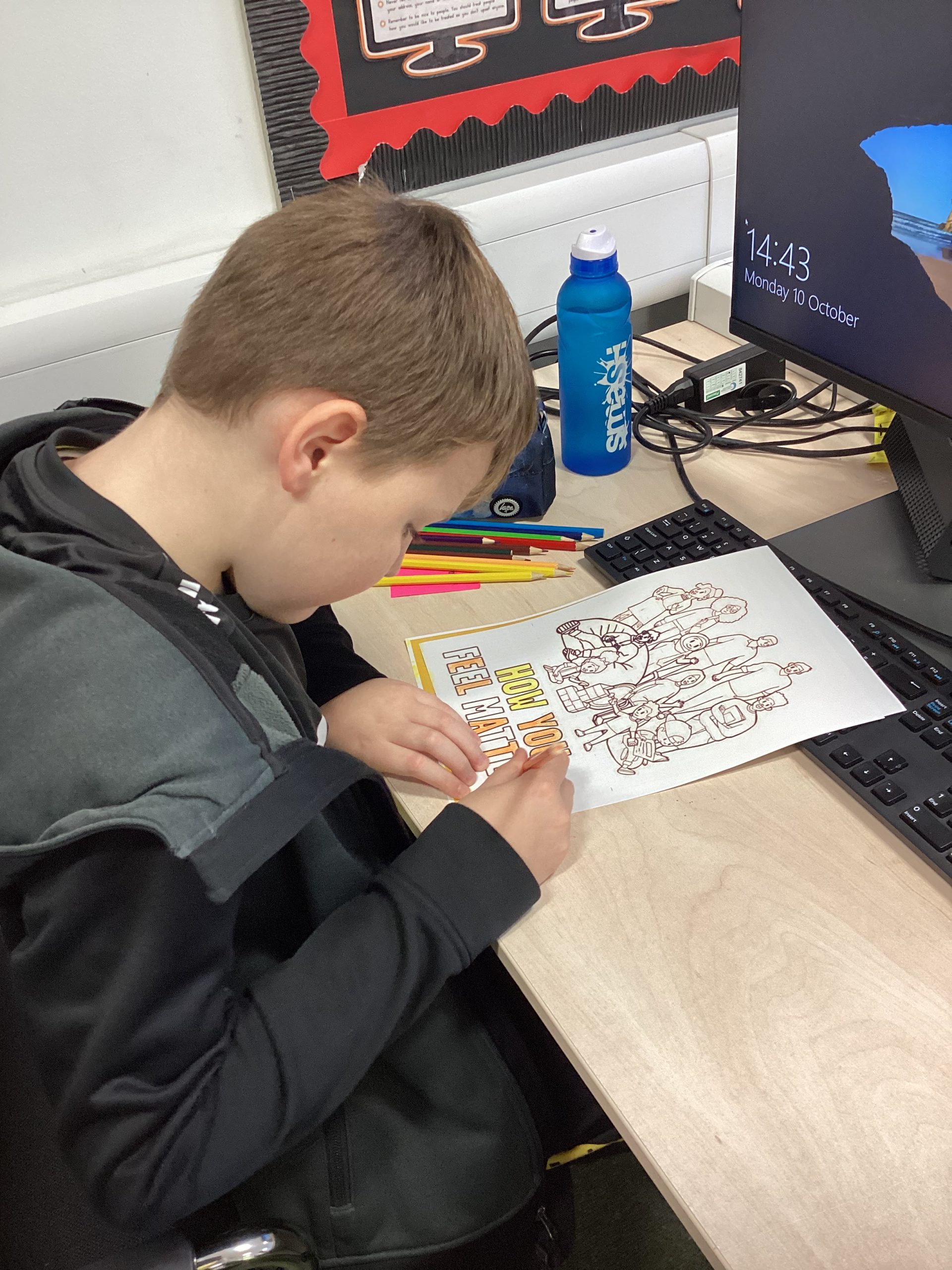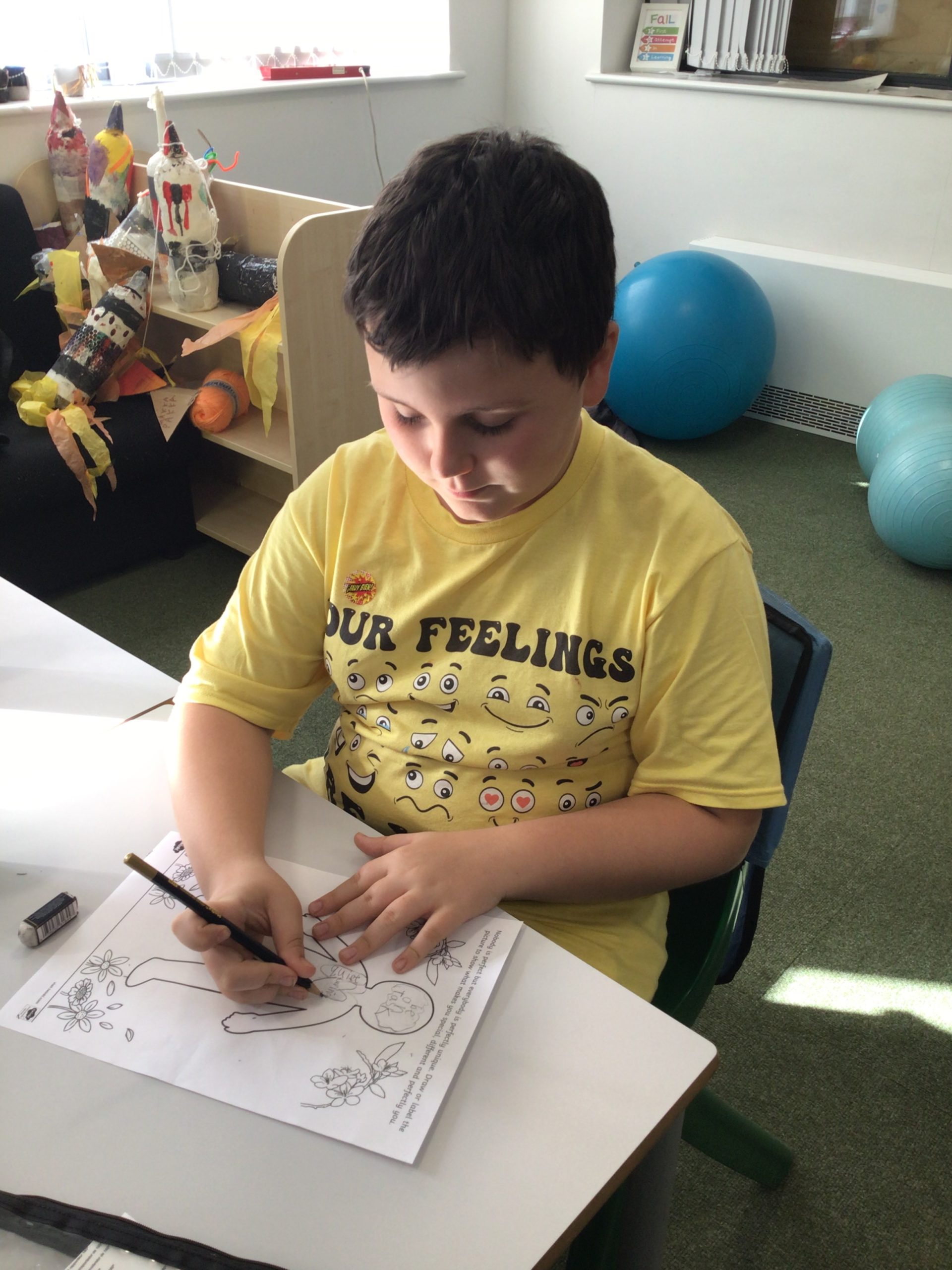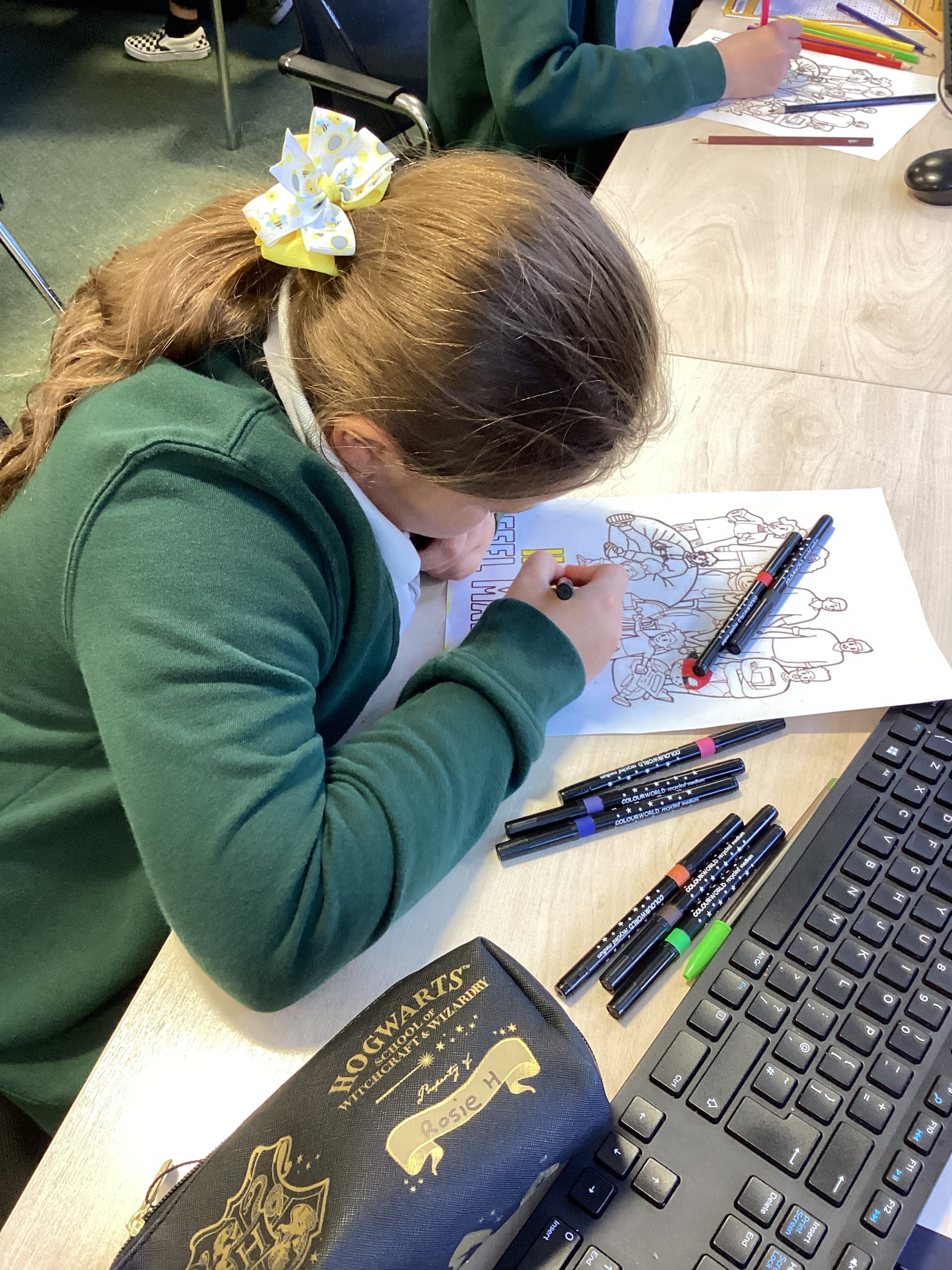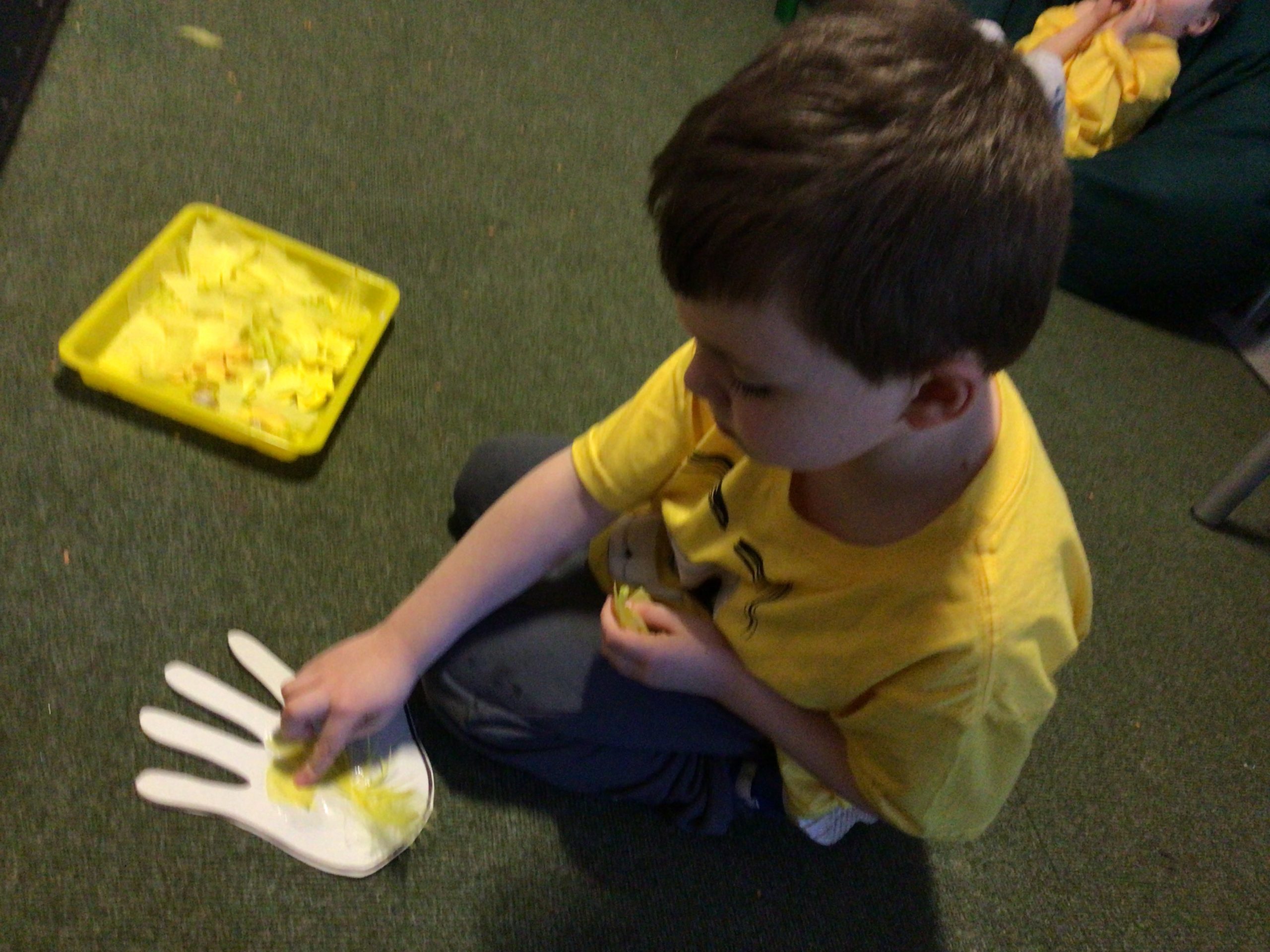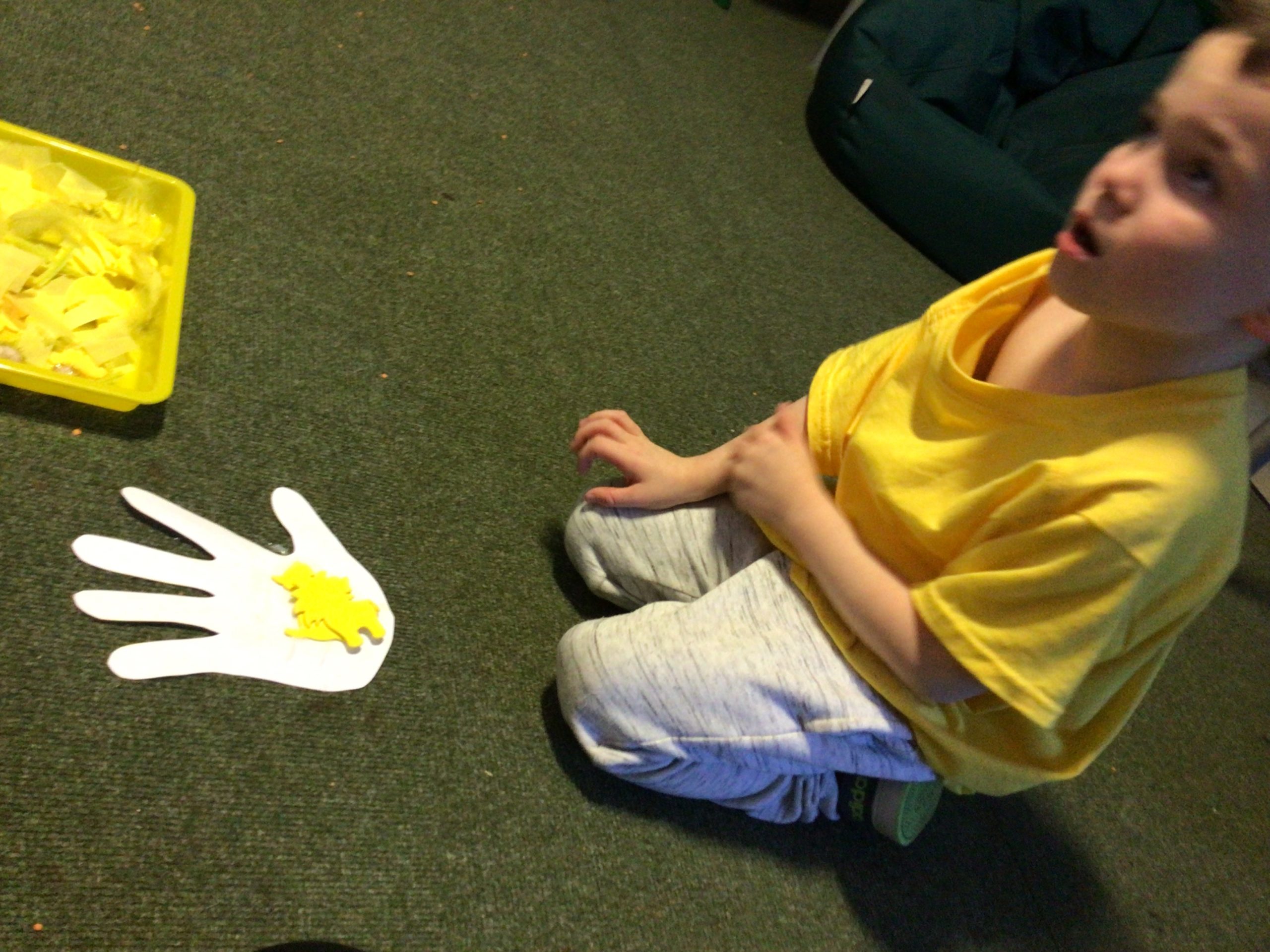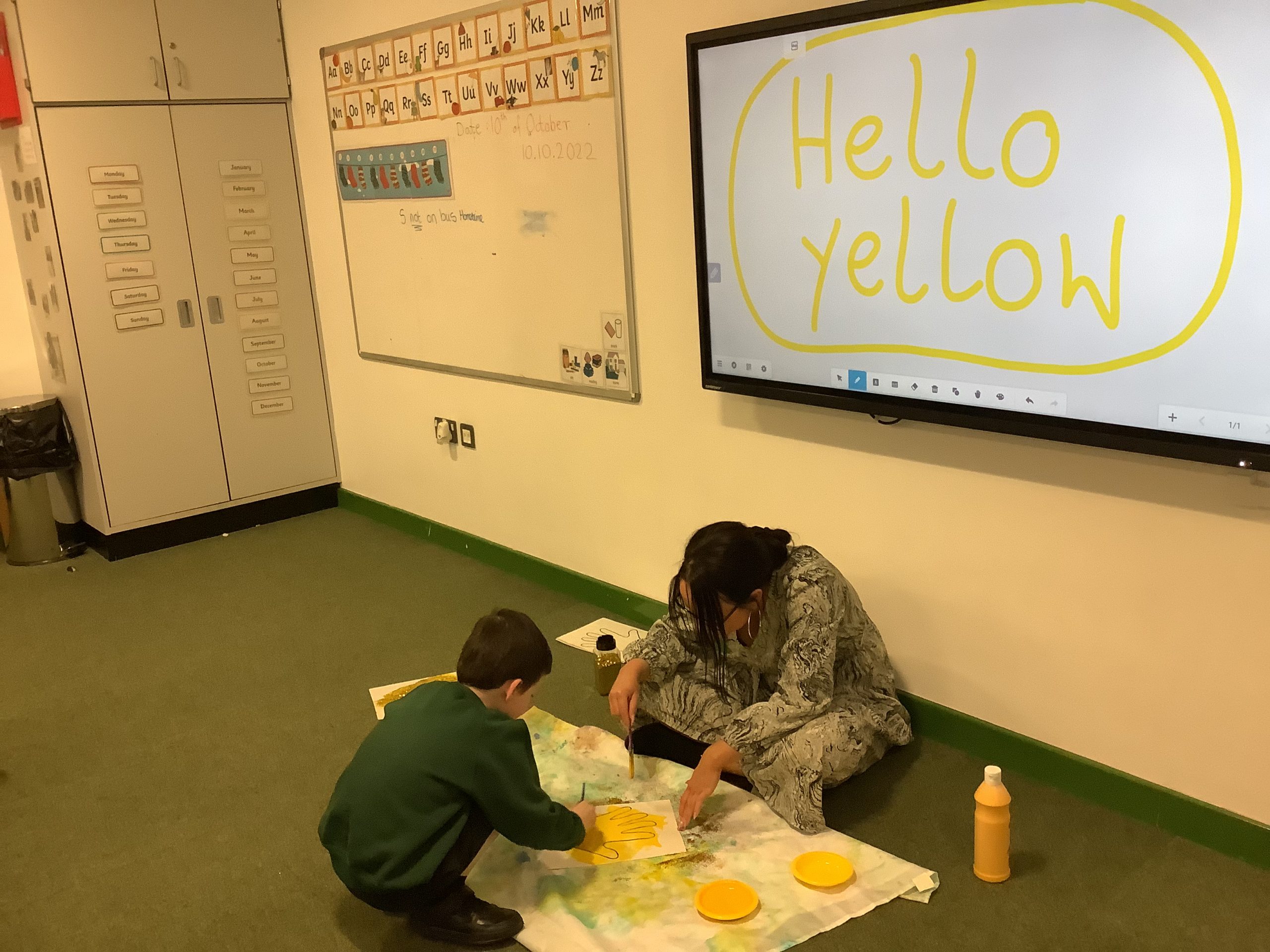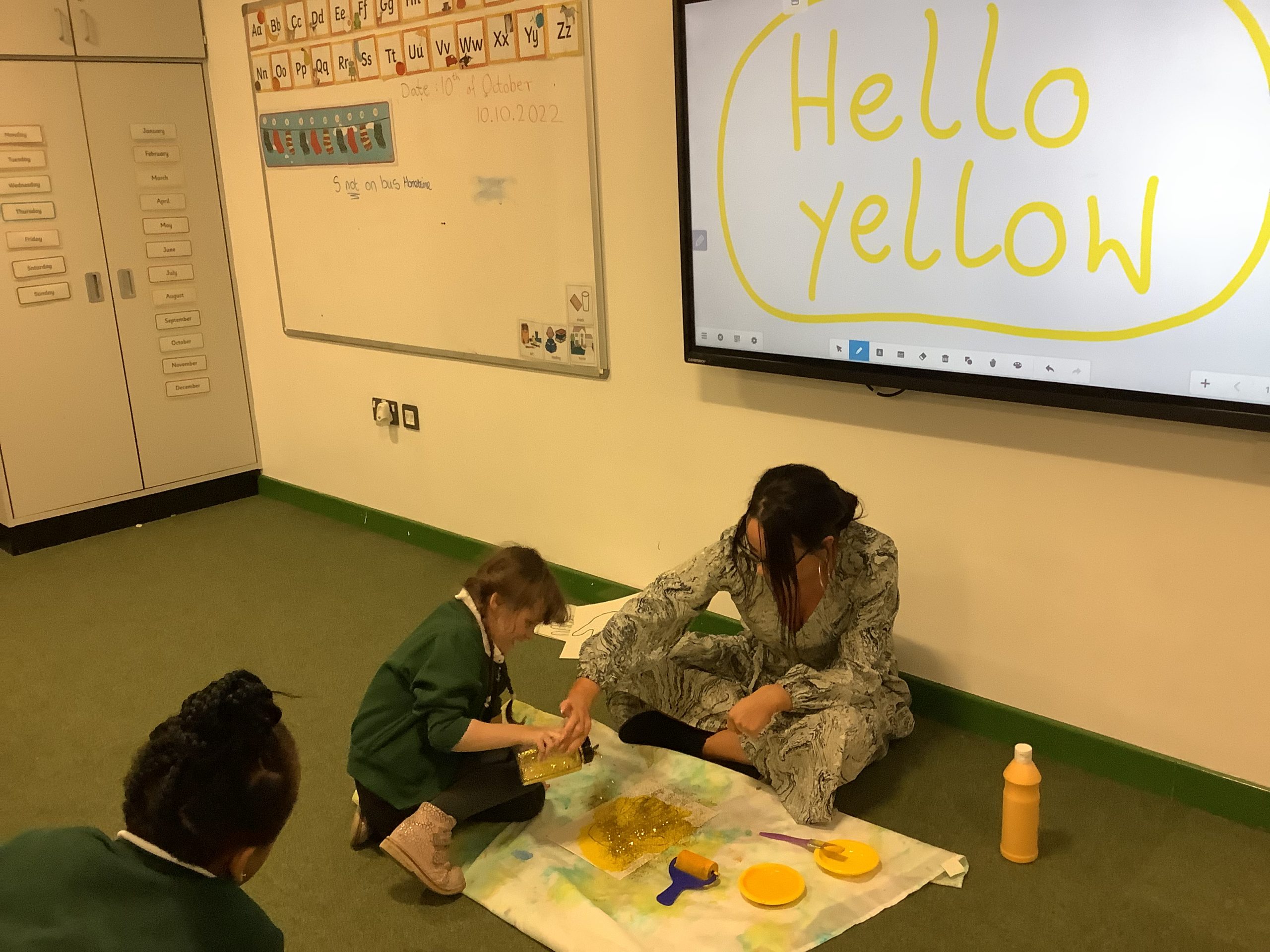 Young Mind's vision is clear: 'we want to see a world where no young person feels alone with their mental health.' I could not agree more and Hello Yellow Day was a great success and a step in the right direction in tackling the taboo around mental health. There are record numbers of children and young people who are seeking out mental health support, with many of them not being able to access the support and treatment they need. Waiting lists are getting longer and young people are being made to feel like their feelings don't matter. However, we are fortunate enough to have onsite 21 Mental Health First Aiders at Hollinwood Academy who are able to help our students and provide early interventions, prevention, resilience, support and programs to educate. We encourage our students that it is ok to talk and support them daily when needed. We strive that this support and guidance will lead to a positive, healthy adolescent and adulthood for our students. To further support our students and families Miss Gordon, Miss Harrington and Miss Stubbs have been busy since June planning and coordinating a new Wellbeing Hub. In November, we will have our new Wellbeing Hub that will focus on developing positive mental health and wellbeing alongside key skills that will allow our students to achieve their potential in school and life beyond. Our core values: we are caring, creative, inspiring, passionate, innovative and trust will influence the ethos of this provision ensuring it is focused, safe and inclusive to meet the individual needs of all students who require short or long-term support. The Wellbeing Hub will support students to develop their skills in a range of areas, including: confidence building and resilience, sense of self, being respectful and thoughtful, building and maintaining healthy relationships, managing emotions and anger management. Academic support will be embedded throughout and core subjects, English and Maths will be delivered. The wellbeing hub will be in the new portacabin that will be delivered over the October half term.
Whilst Miss Harrington and Miss Stubbs are waiting for their classroom to arrive they have been busy getting the students involved. They ran a rewards postcard design competition across Secondary that promote our core values:
· Caring
· Creative
· Inspiring
· Passionate
· Innovative
· Trust
They received some amazing designs and Mrs Millard, Miss Gordon, Mrs Needham and Mr Quinn each picked a winner and these designs will feature on our new rewards postcards for the Hub! All designs submitted will be featured in the Wellbeing Hub as an Art piece. Our winners for Secondary are Olivia, Alex, Dylan and Mariam. We are now running this competition with our primary children and we will share the winners with you shortly.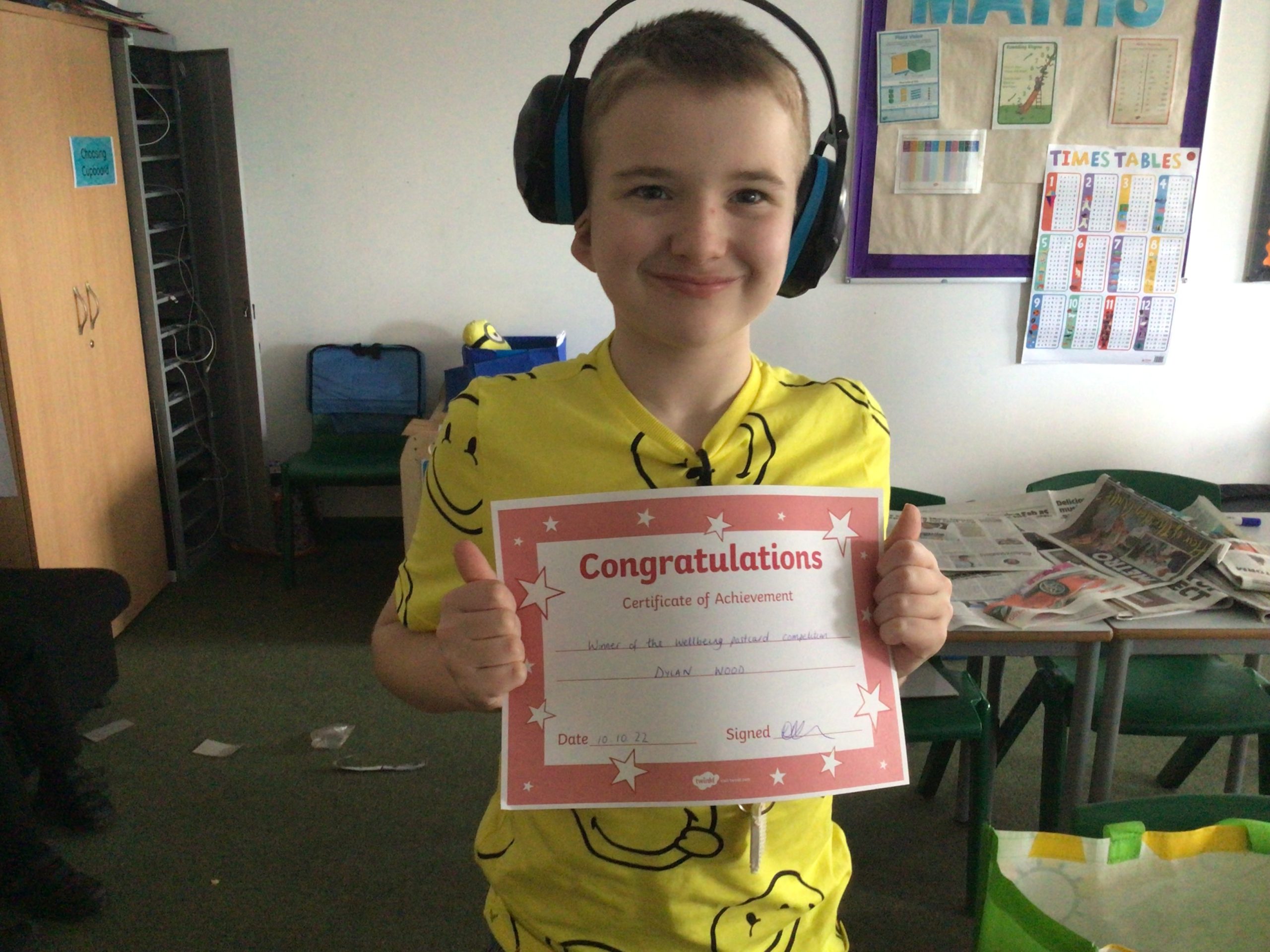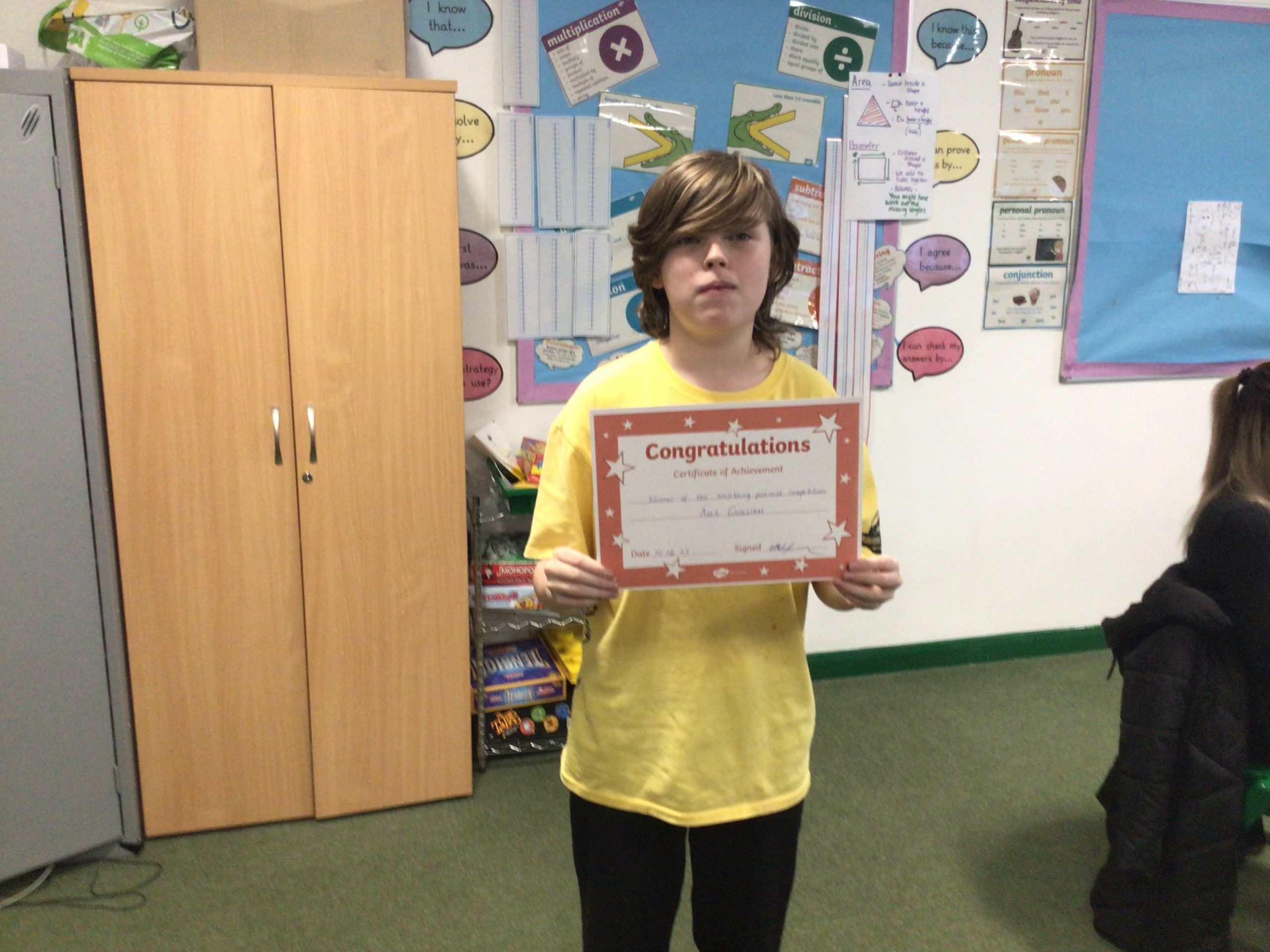 They also asked students to lend us their handprints for Hands for Hollinwood. Each year group had to decorate their hand with a word from our values logo Caring, Creative, Inspiring, Passionate, Innovative and Trust. Some members of the student council then helped us recreate the Values logo with the hand prints which will feature on a display in school. It was a great way to have the school come together in a creative collaboration that was celebrated on World Mental Health Day.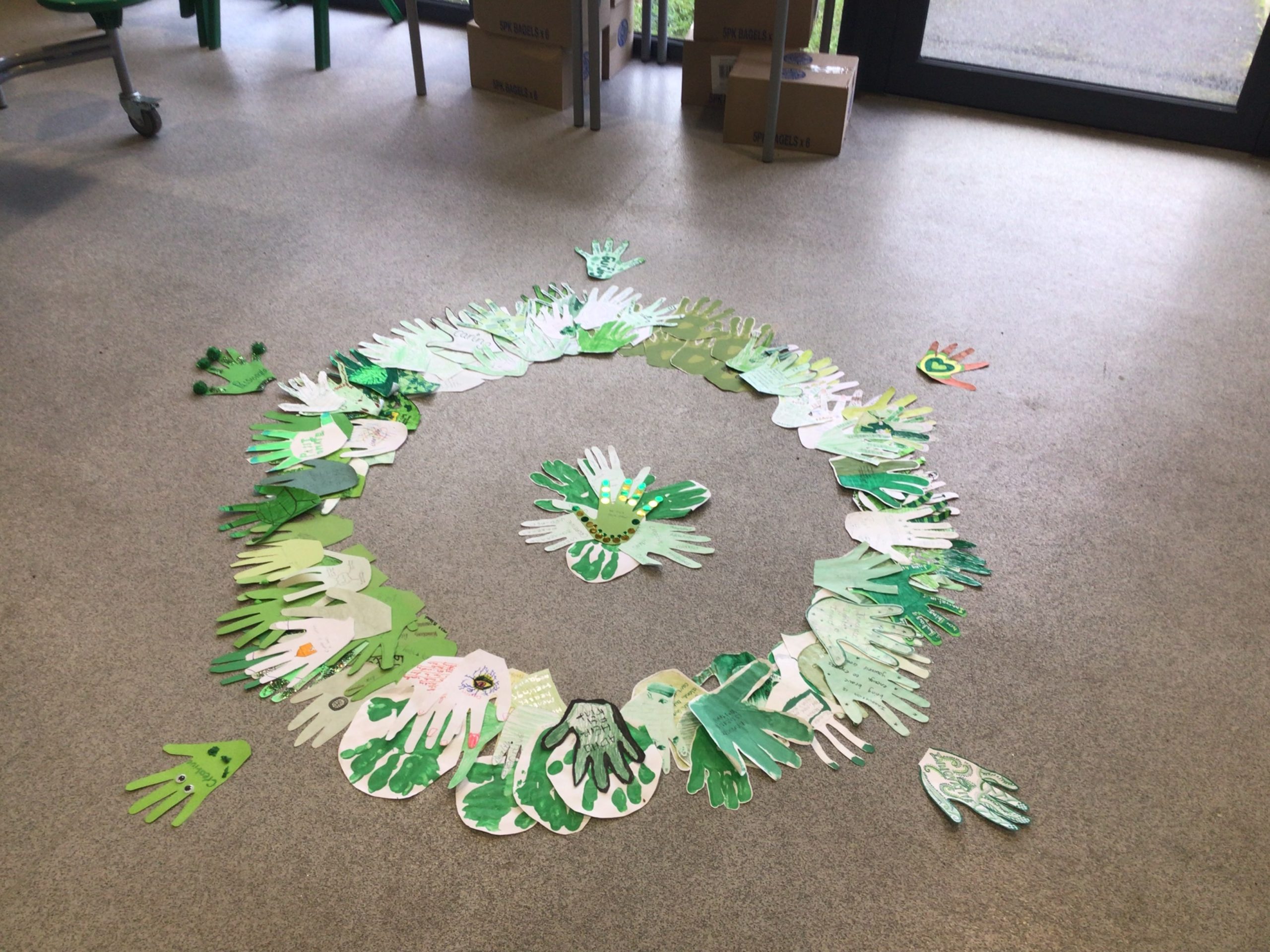 Let's see what some of the classes have been doing starting with Mrs Woodhead's class…
"Firstly, we are so proud of how the children have adapted to their new class and routines. They are loving exploring and discovering cause and effect for themselves.
This half term our learning has been centred around our bodies and all things Autumn.
We have covered owls, leaves, sticks, apples and harvest and this week's focus has been all things with 8 legs – SPIDERS!
The children have enjoyed stories following the themes they particularly enjoyed 'The three little pigs' for stick week and this week's story 'The very busy spider.'
Our maths focus this week has been number recognition, matching number along with numbers as words. The children have loved the song 'Ten elephants on a spider's web' which has been the base for our maths.
During Outdoor education they went on a spider hunt searching for webs, looking at patterns in the webs with magnifying glasses. They even found spiders and checked they had 8 legs.
We have also been practicing sharing activities and taking turns. Louis enjoyed playing snakes and ladders. We took turns washing Incy Wincy spider down the drainpipe.
Next week we will be looking at pumpkins and all things spooky!"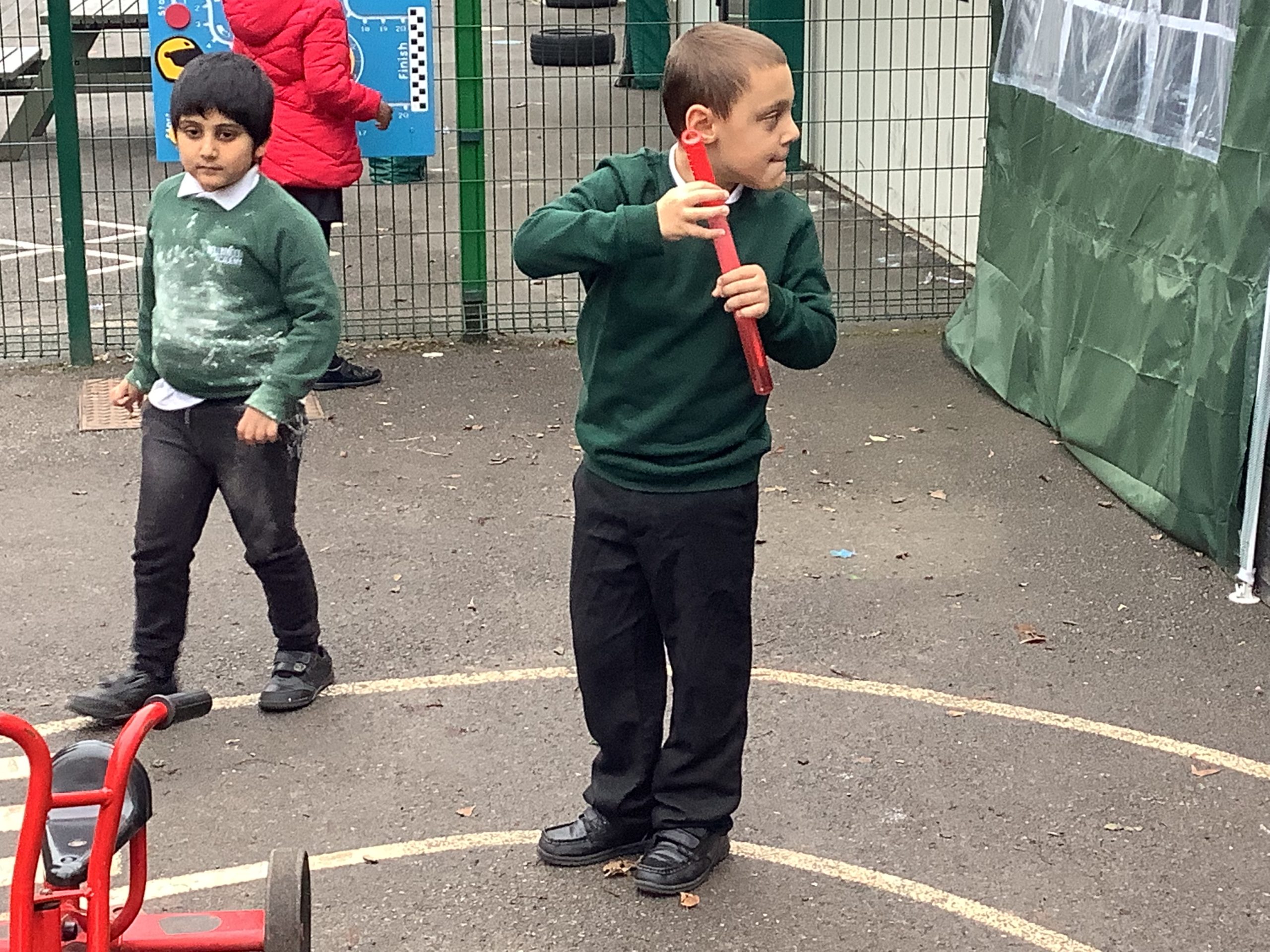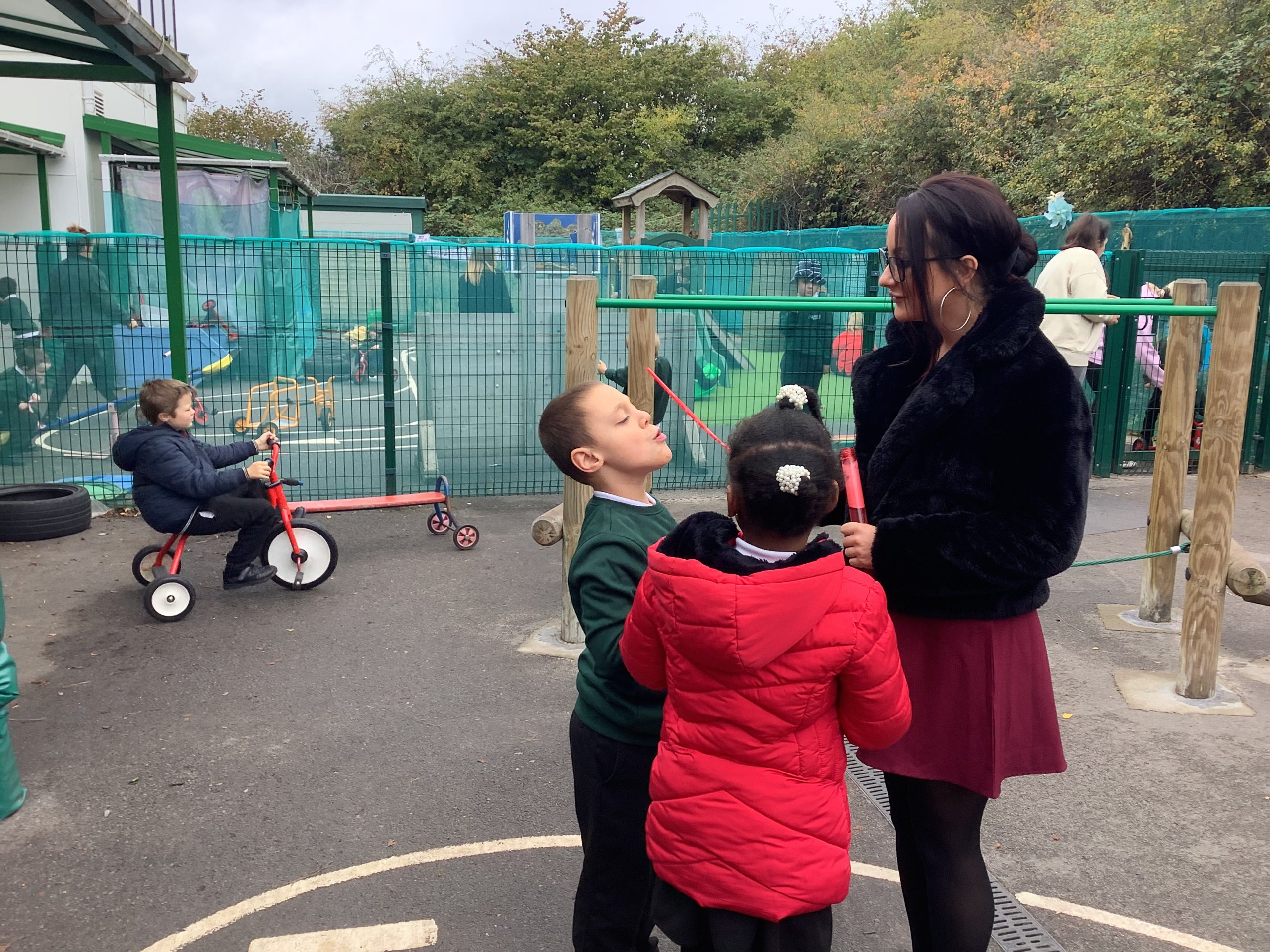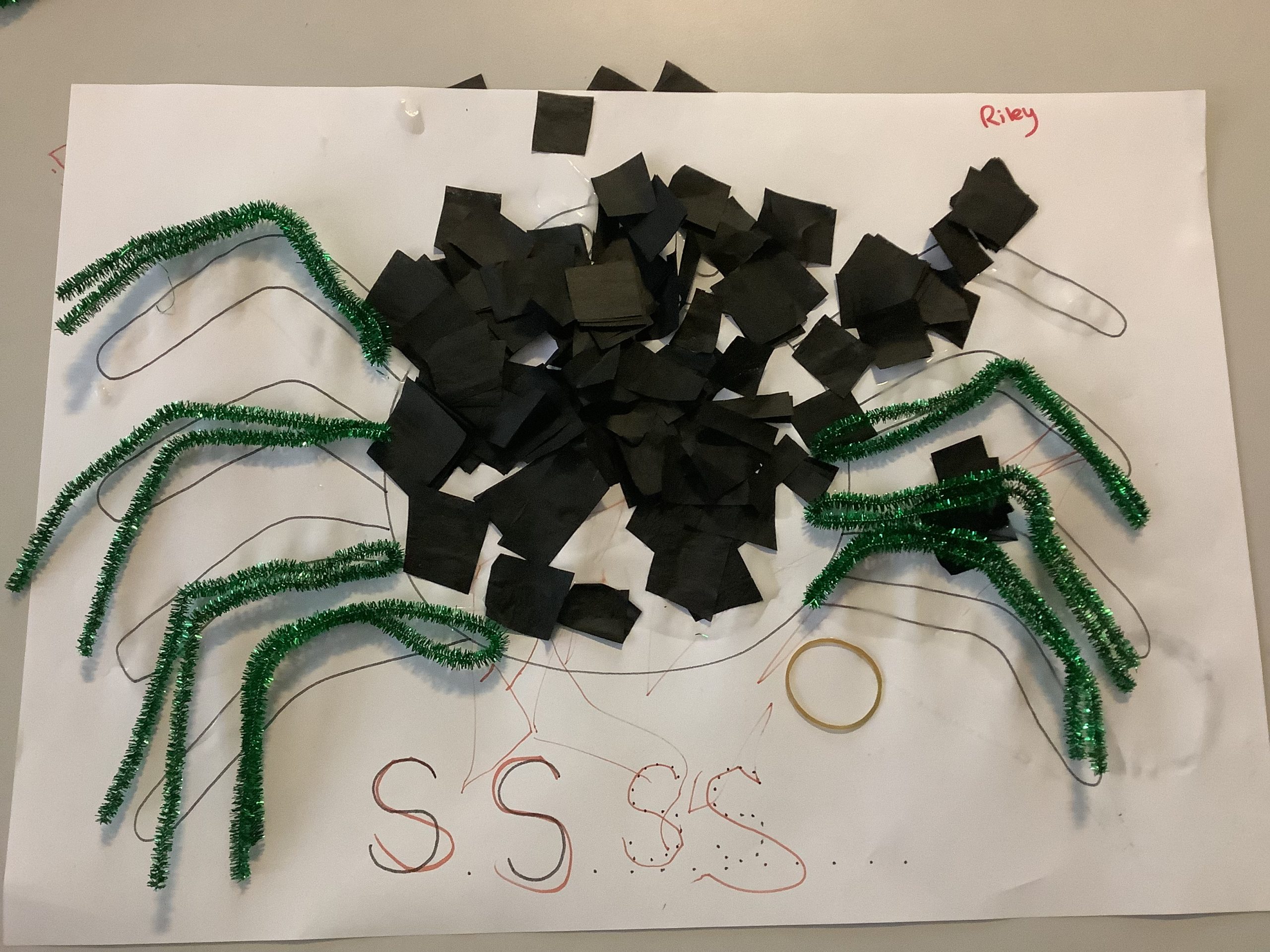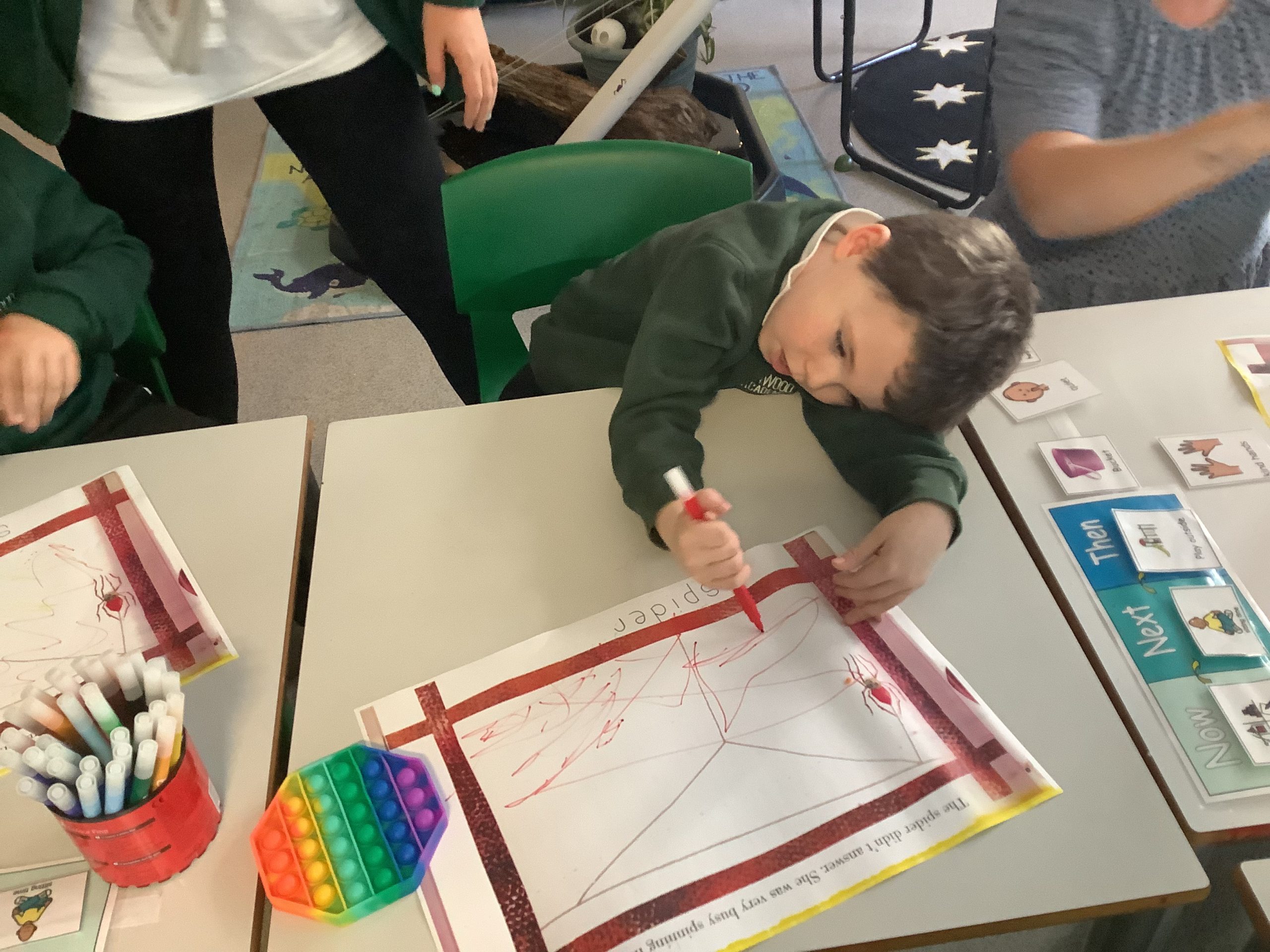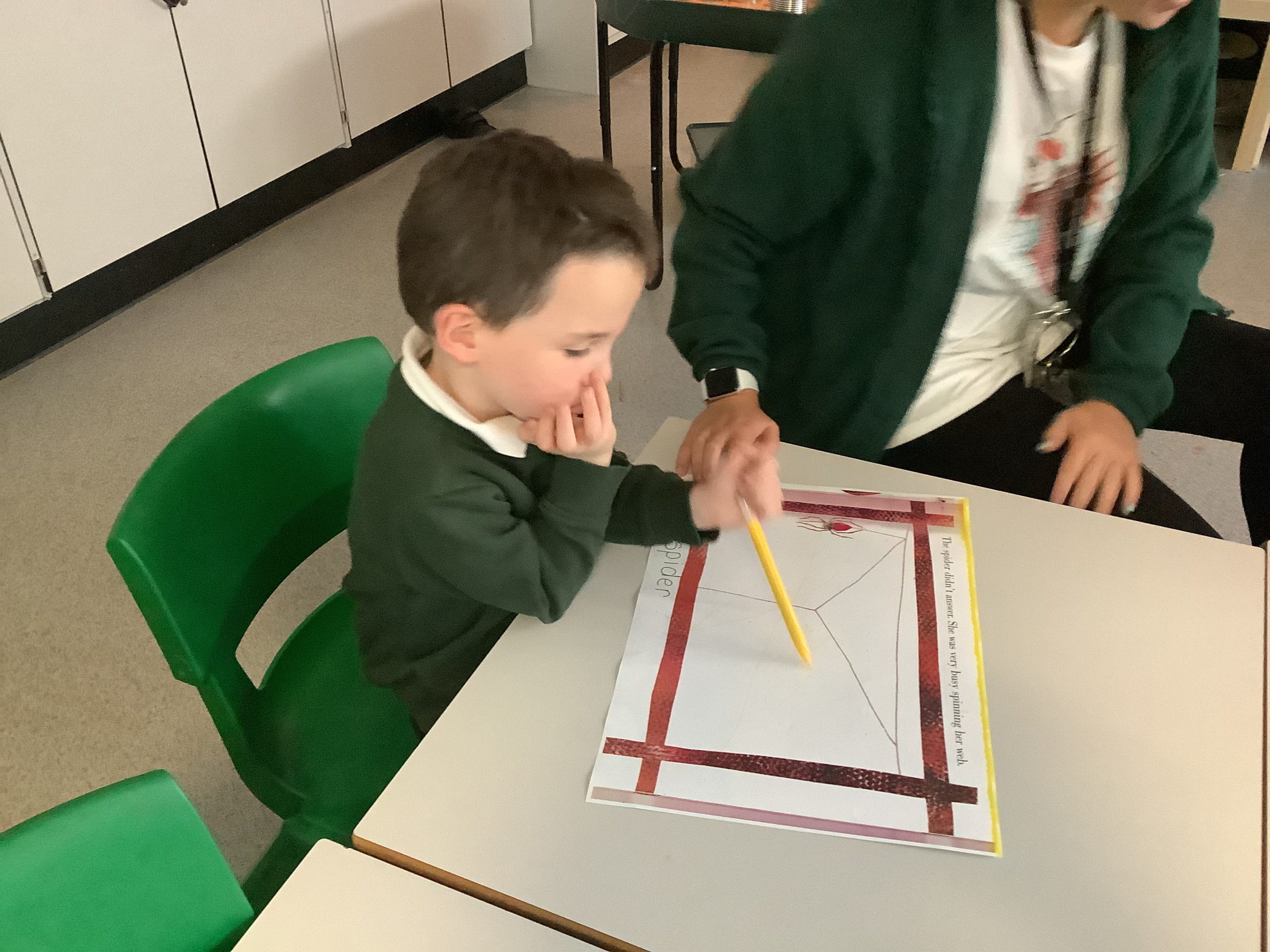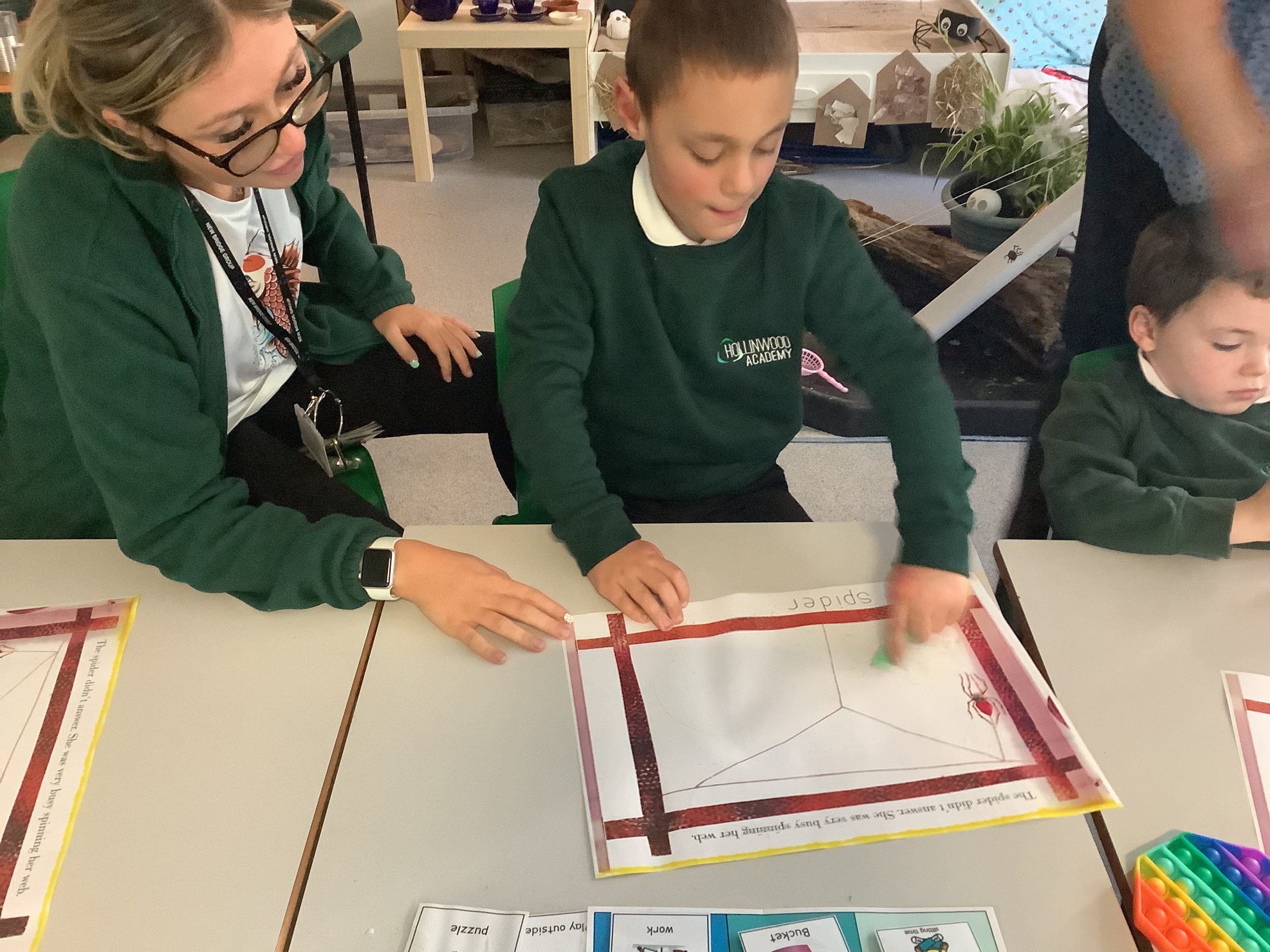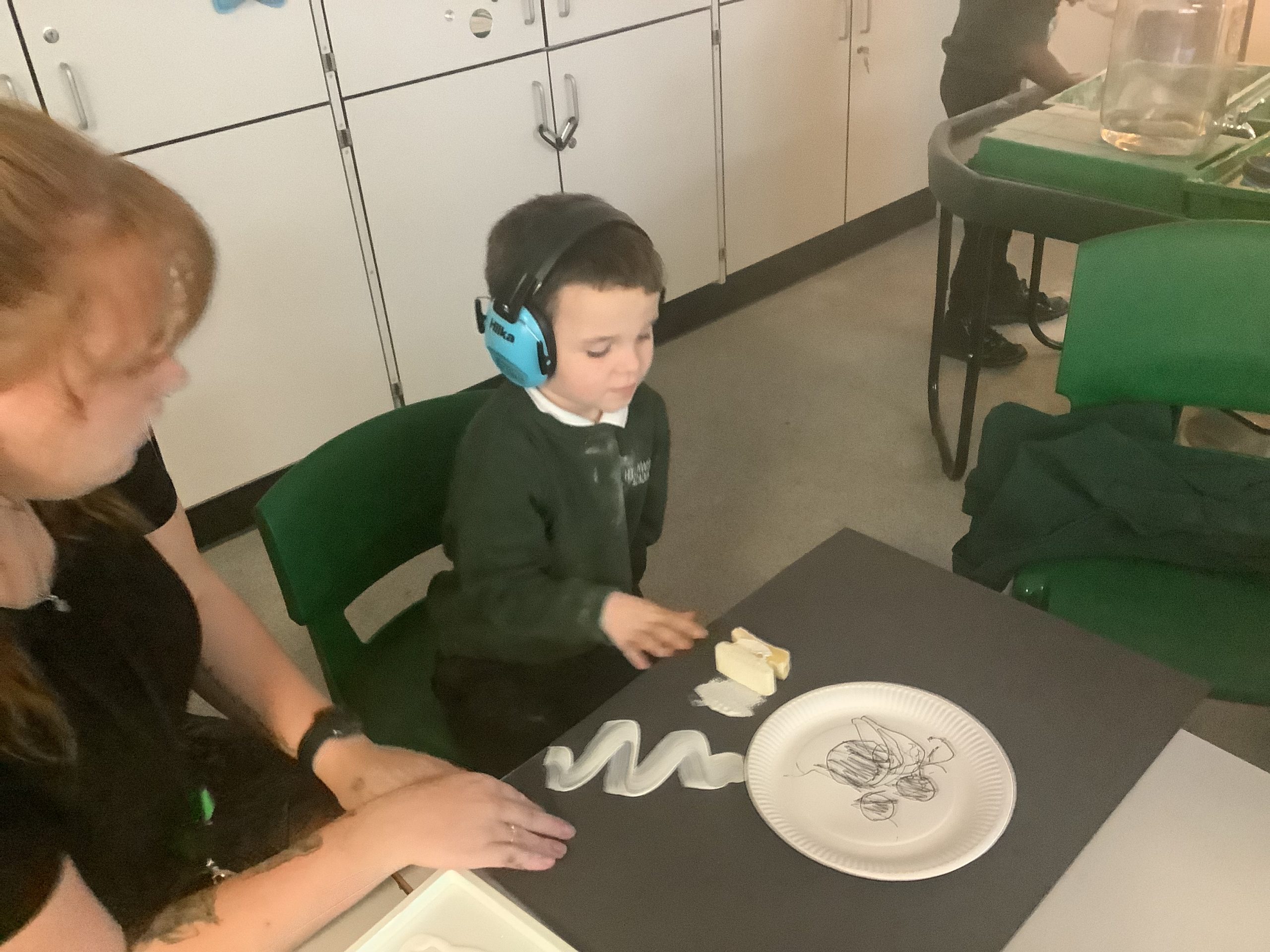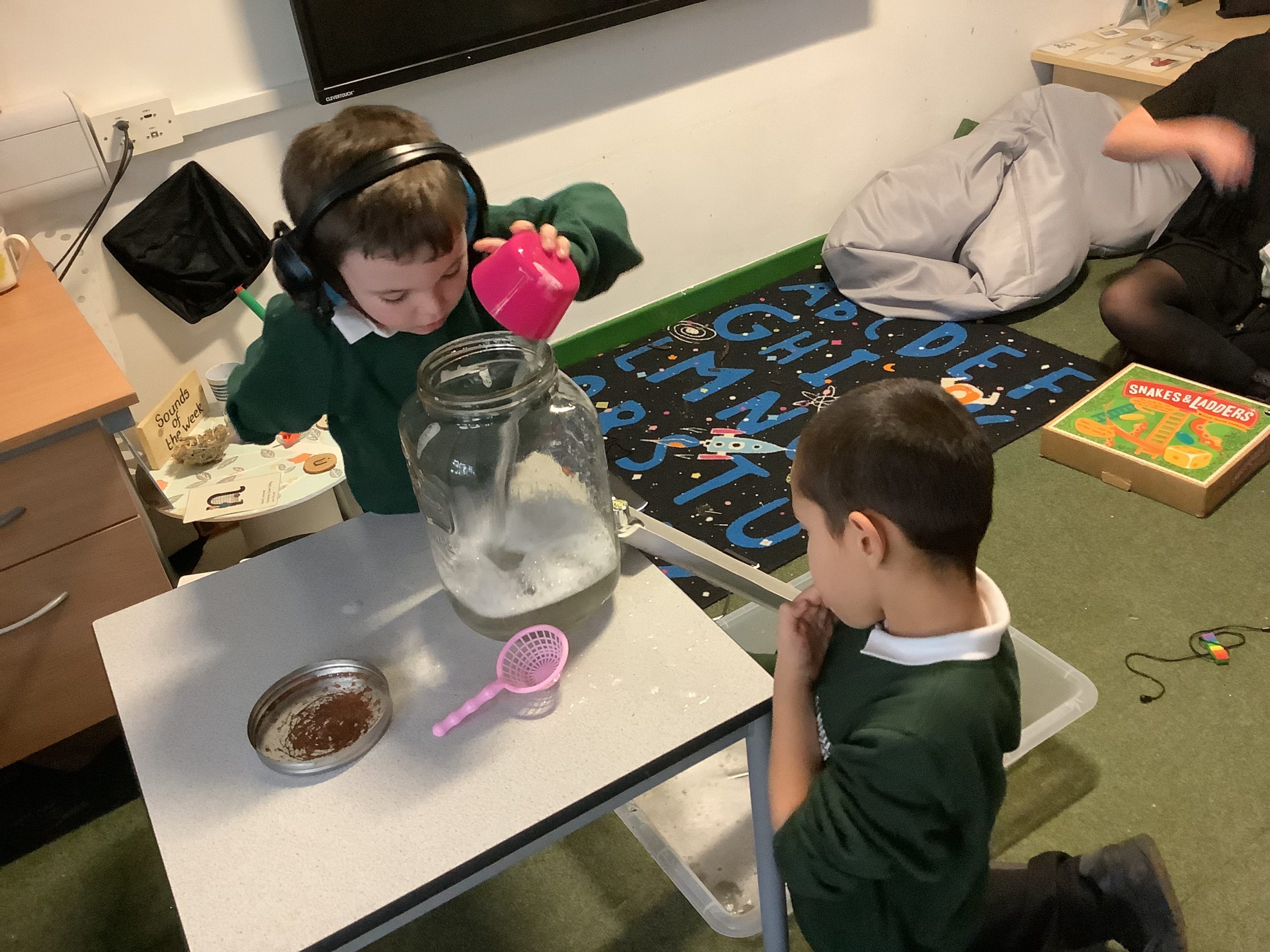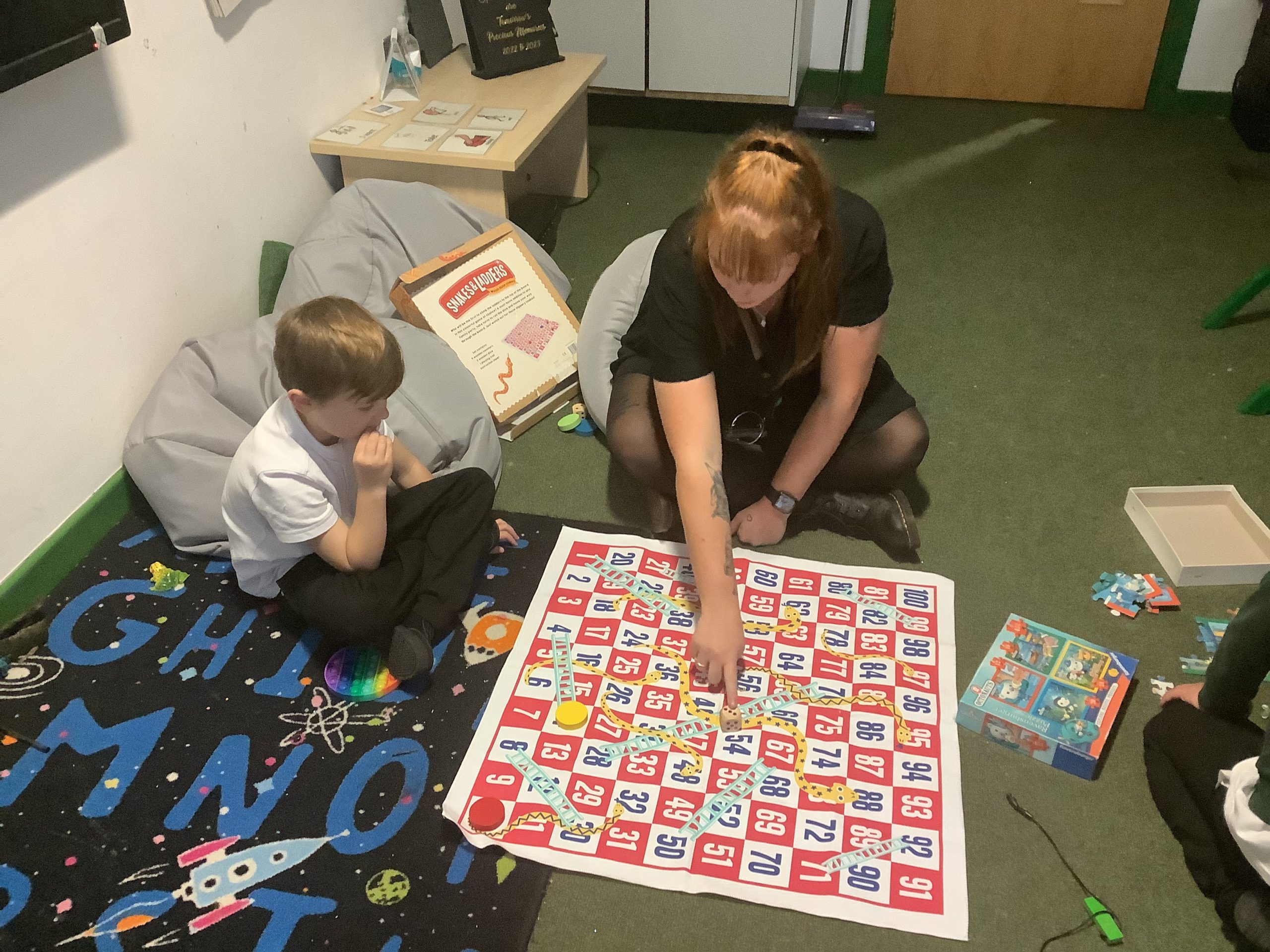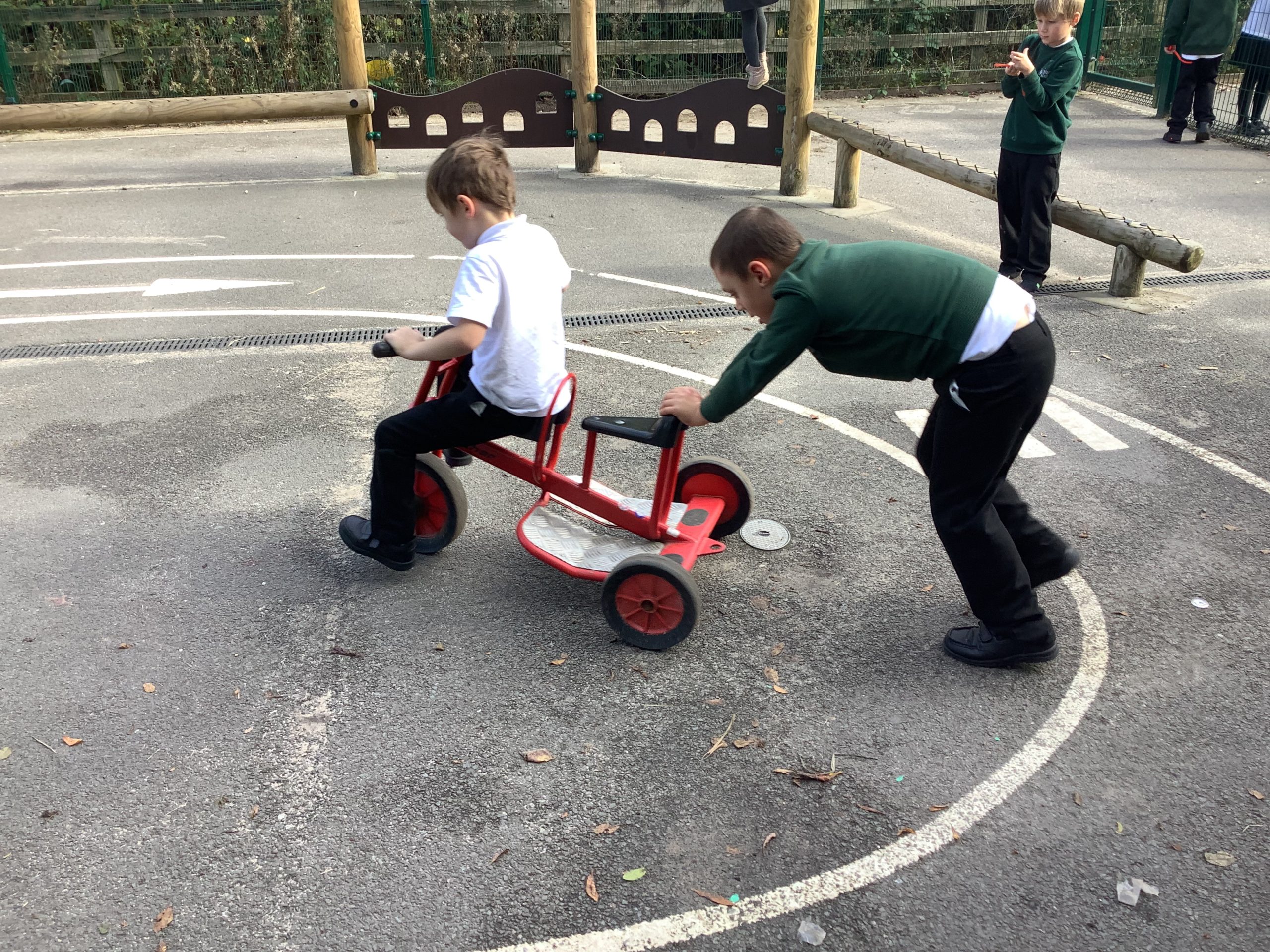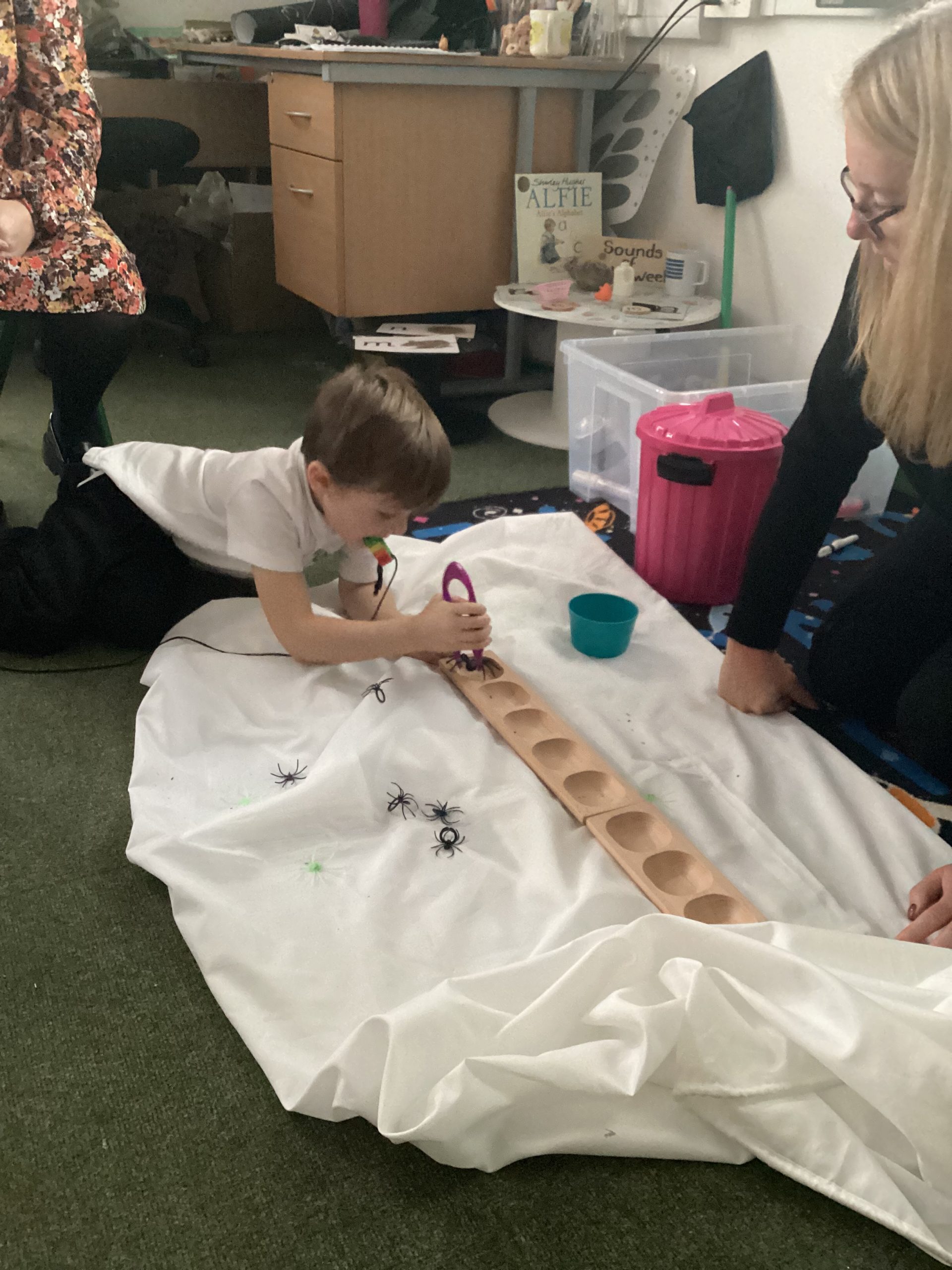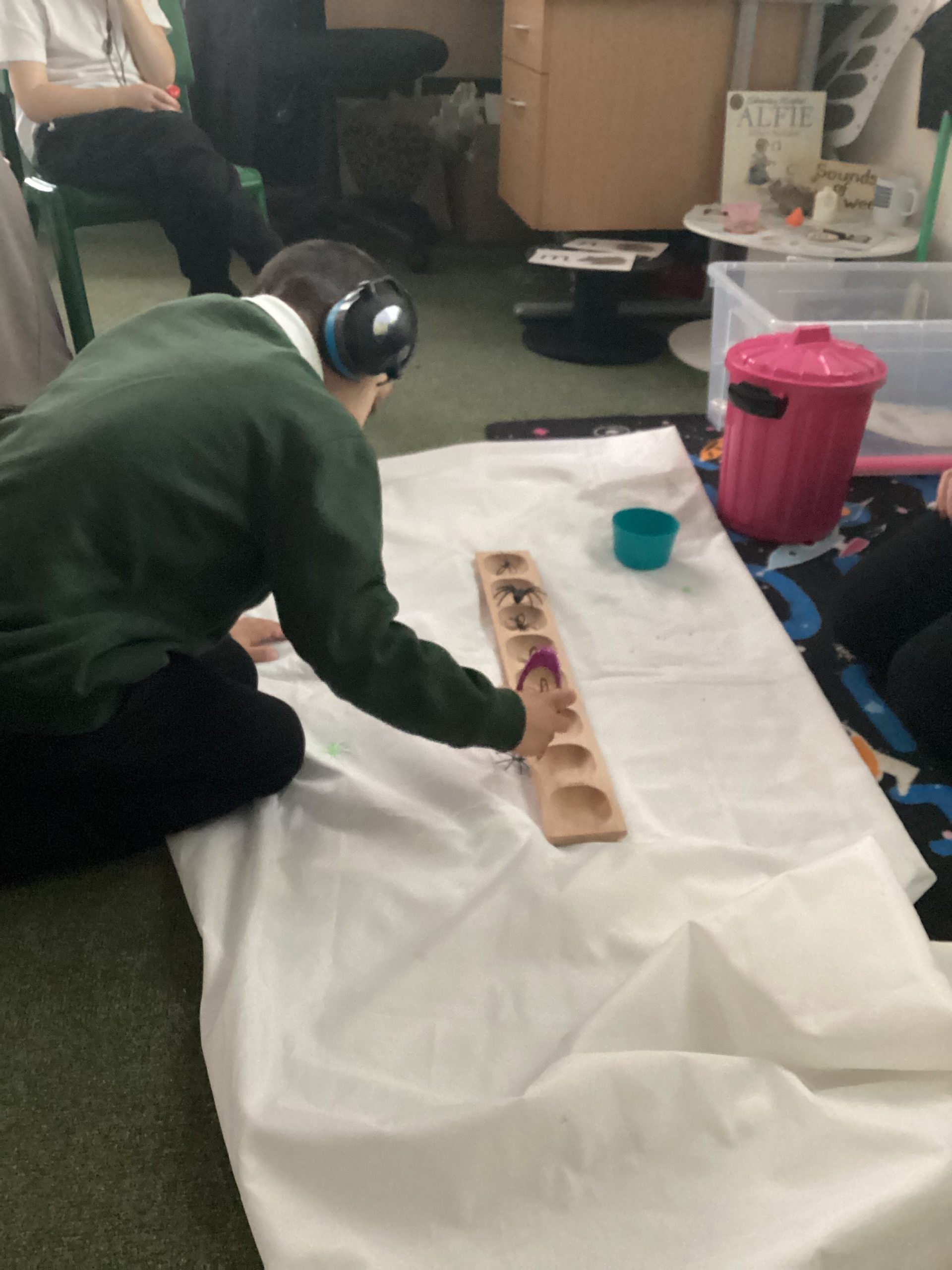 Now to Miss George's form…
"This week in 11RGE we celebrated 'Hello yellow day' and raised awareness for children's mental health. As a class we discussed what makes us sparkle, and the form came up with some really good suggestions as to what puts a smile on their face.
In English we have been focusing on the language paper of their GCSE and the form have each been writing a story which starts with a crime scene, and they all did amazingly!
In science we did a practical which was very exciting. We investigated the turning effect of a force so we used a ruler and measured the distance from the weight to the pivot. We kept the mass the same but changed the distance.
In history we have been learning about the Vietnam war and the guerrilla tactics of the Vietcong. We studied the effects the protests had on the outcome of the war, including Mohammed Ali's infamous refusal to go and fight.
In maths we have been calculating powers of powers and getting prepared for the maths GCSE.
Our form went out with Mr Ottoway for an Autumnal walk around Daisy Nook, and we looked at the local wildlife.
The students doing their GCSE art and have been working towards their final piece and have been experimenting, doing artist copies of their chosen artists. They have all worked incredibly hard!
In RSHE we played a board game where we looked at different scenarios of bullying and we discussed what we could do if we saw someone being bullied, or if we were being bullied ourselves."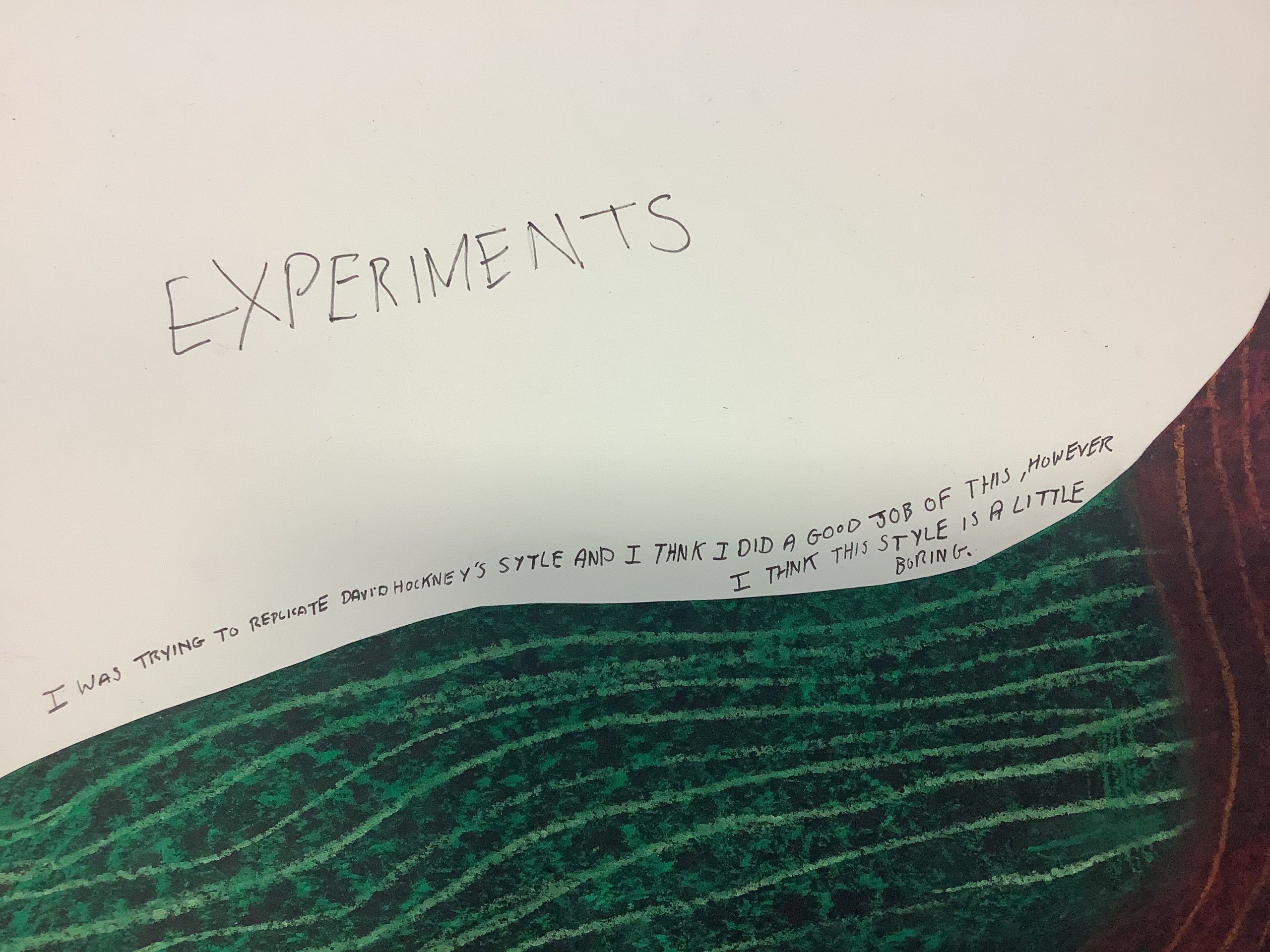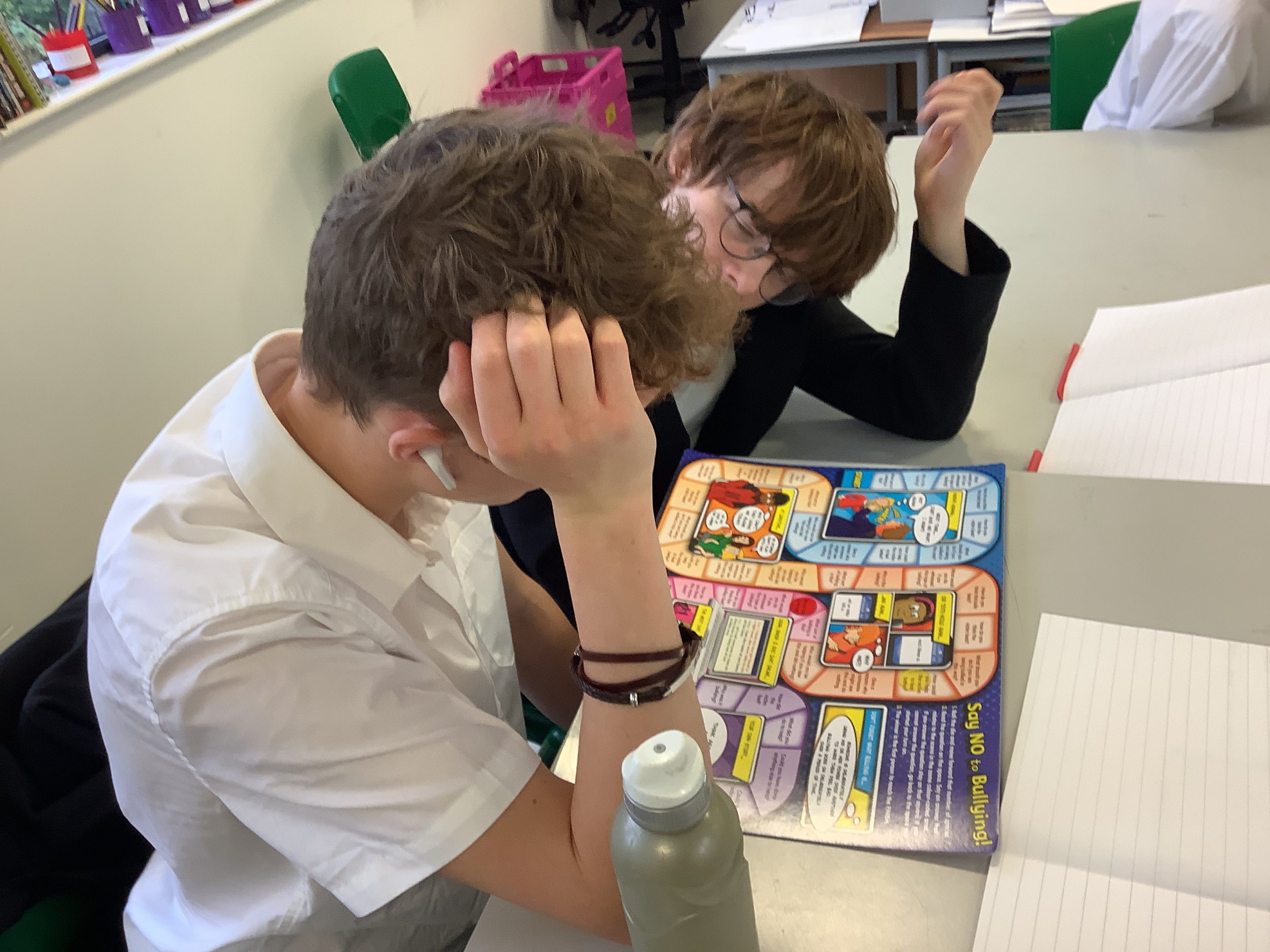 Now to Miss Daniel's form…
"Our form were outstanding in their science practical lessons on Photosynthesis and whilst using microscopes to view ready prepared slides. Daanish was particularly proud of himself because he was able to write out the photosynthesis equation.
On Friday afternoon during their outdoor education lesson everyone really enjoyed a walk following woodcraft sculptures around the lake at Clifton Country Park."
Now to our amazing SUPER STARs and HWA Caring STARs
Mrs Lerigo's STAR of the week is Libby for amazing writing using lower case letters rather than capital letters……. Libby you are just fabulous!
Mrs Lerigo's HWA Caring STAR is Alfie for caring about class staff and enquiring about where they have gone, if they have left the classroom for a while.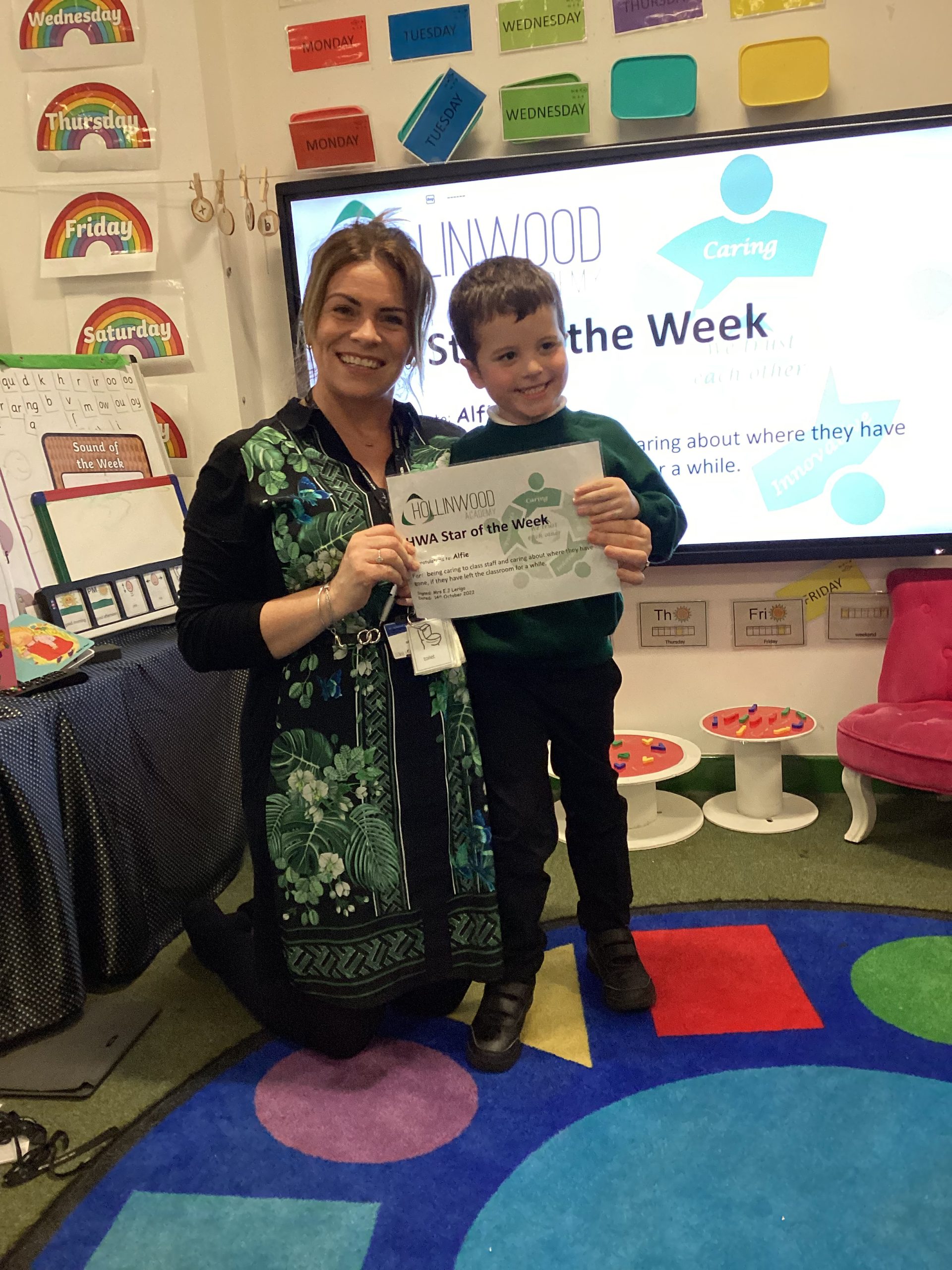 Miss Oakley's STAR of the week is Harrison for his increased confidence this week with talking and asking staff members questions without needing a prompt board!
Miss Meadows' STAR of the week is Noel for super listening all week.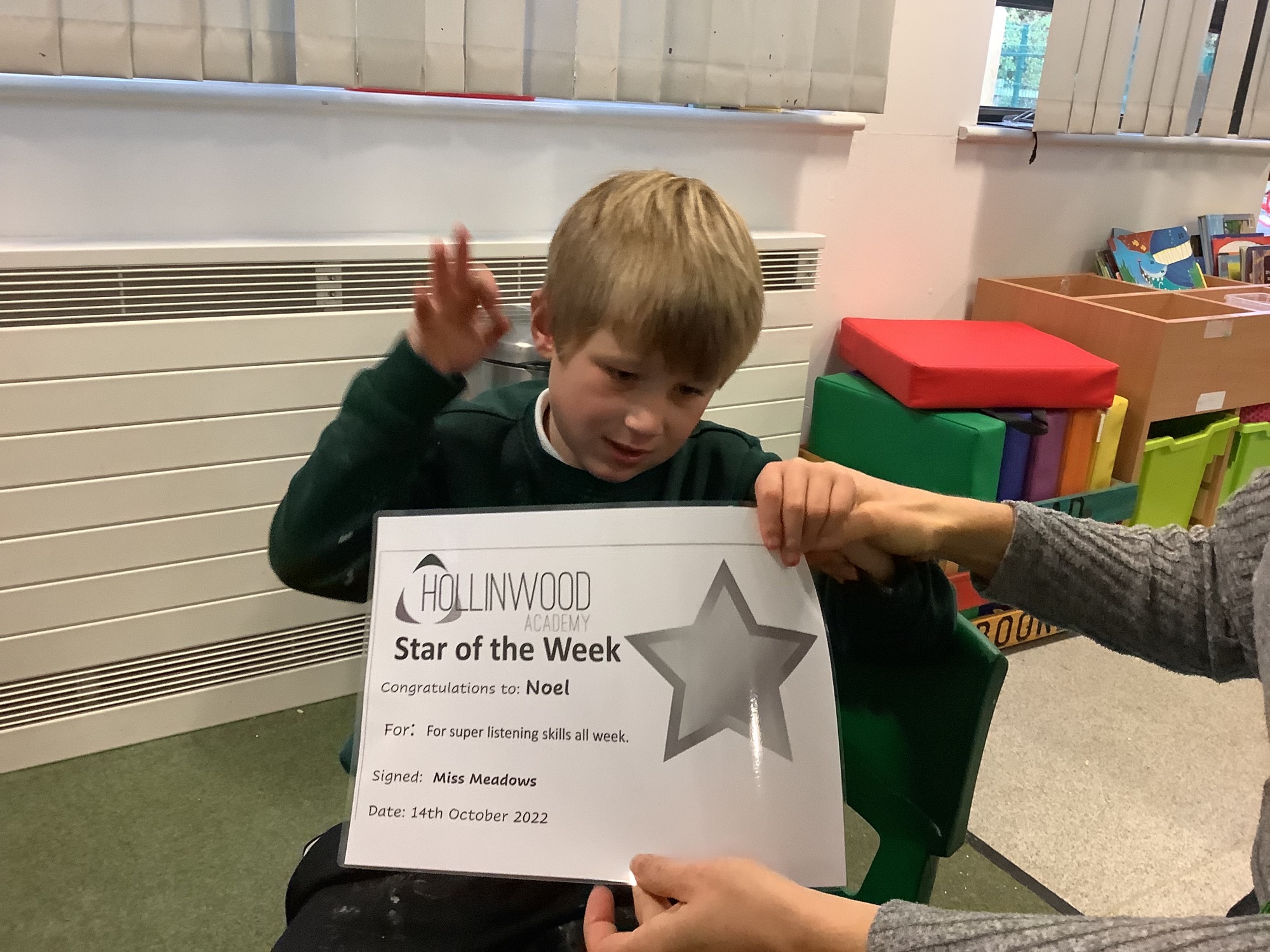 Mrs Woodhead's STAR of the week is William for requesting to join in with the games of others.
Miss Pietraszewska's STAR of the week is Simisola for being brave and getting over her fear of using the interactive board in front of class. Well done Simisola. We are very proud.
Miss Pietraszewska's HWA Caring STAR is Stanley for playing with his friends and taking turns during a game. We are very proud of you Stanley!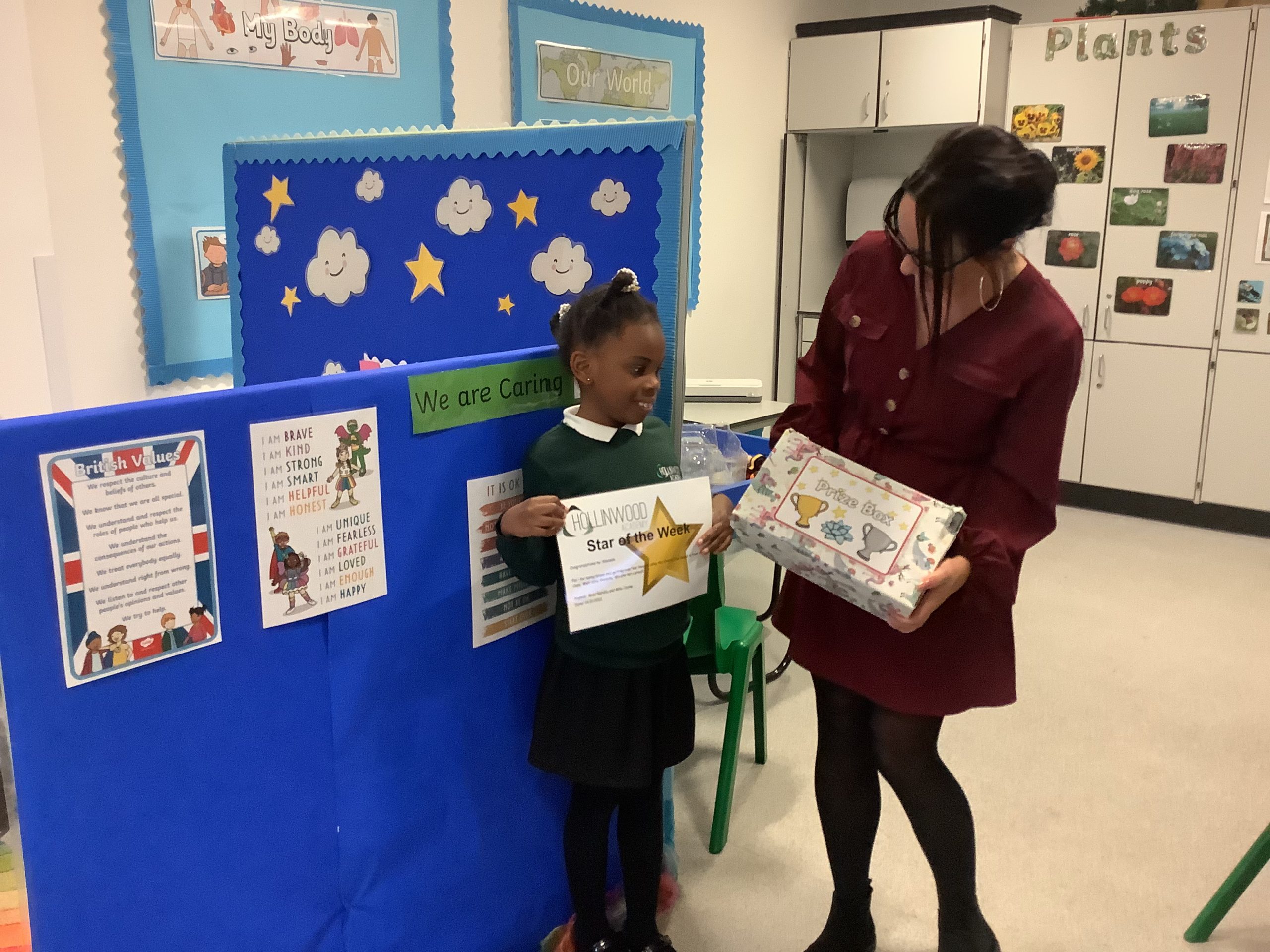 Mrs Halkyard and Miss McDonald's STAR of the week is Xander for being a fantastic helper by explaining to miss Hulme how to work scratch Jnr.
Mrs Halkyard and Miss McDonald's HWA Caring STAR is Cole for demonstrating our Autumn target 'we are caring' by helping my friends in class when they are sad.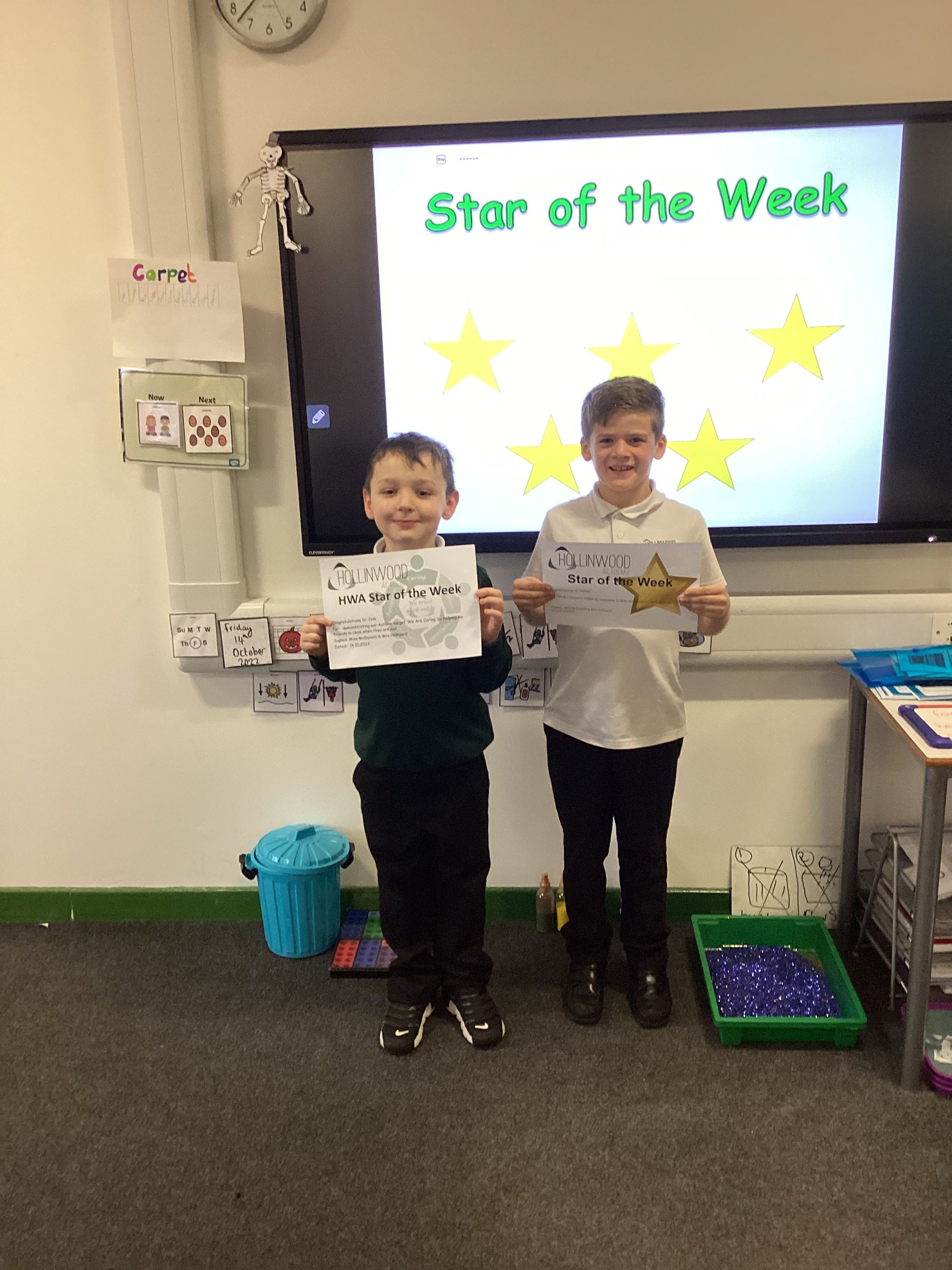 Mr Corrigan's STAR of the week is Oscar for using his words to explain his worries.
Mr Corrigan's HWA Caring star is George for helping his friend when he fell over.
Mr Corrigan's WOW moments go to Faiha, Lewis, Jason and Brooke. Well done!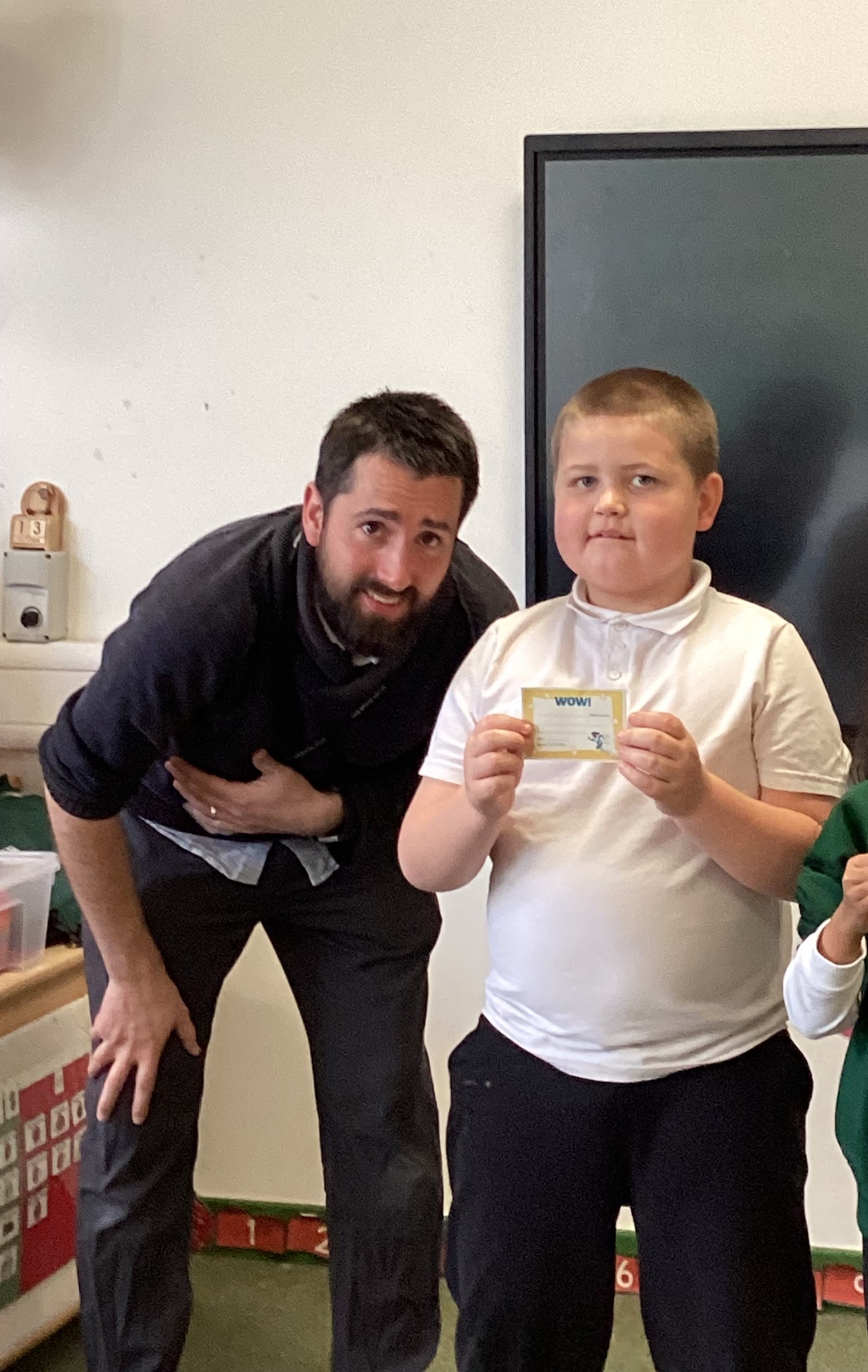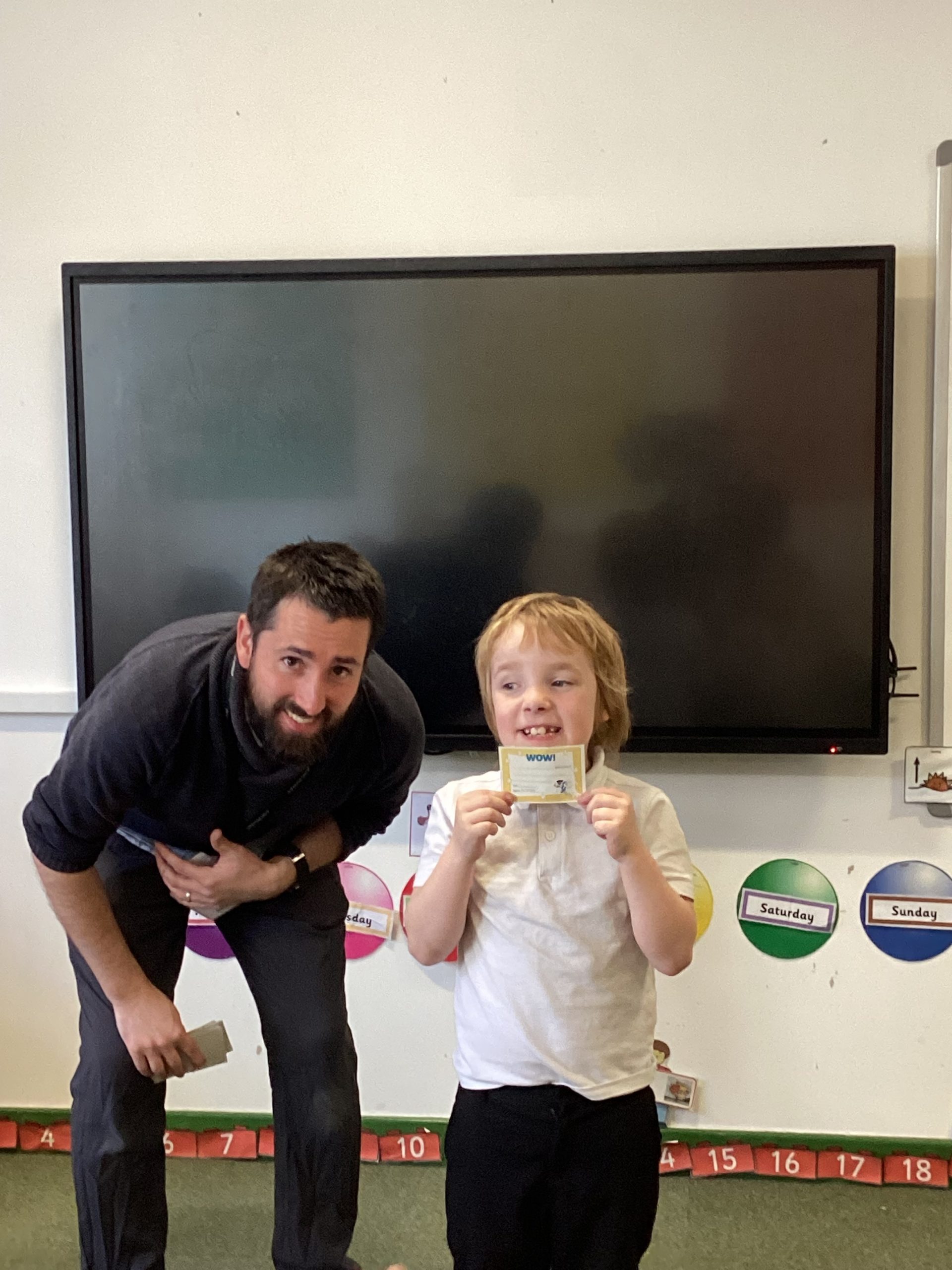 Miss Prescott's STAR of the week is Gerard for being brave and accepting help after his fall on Thursday.
Miss Prescott's HWA Caring STAR is Zakariya for being a caring friend and recognising when his friends are upset.
Miss Prescott's WOW moment goes to Renico. Well done!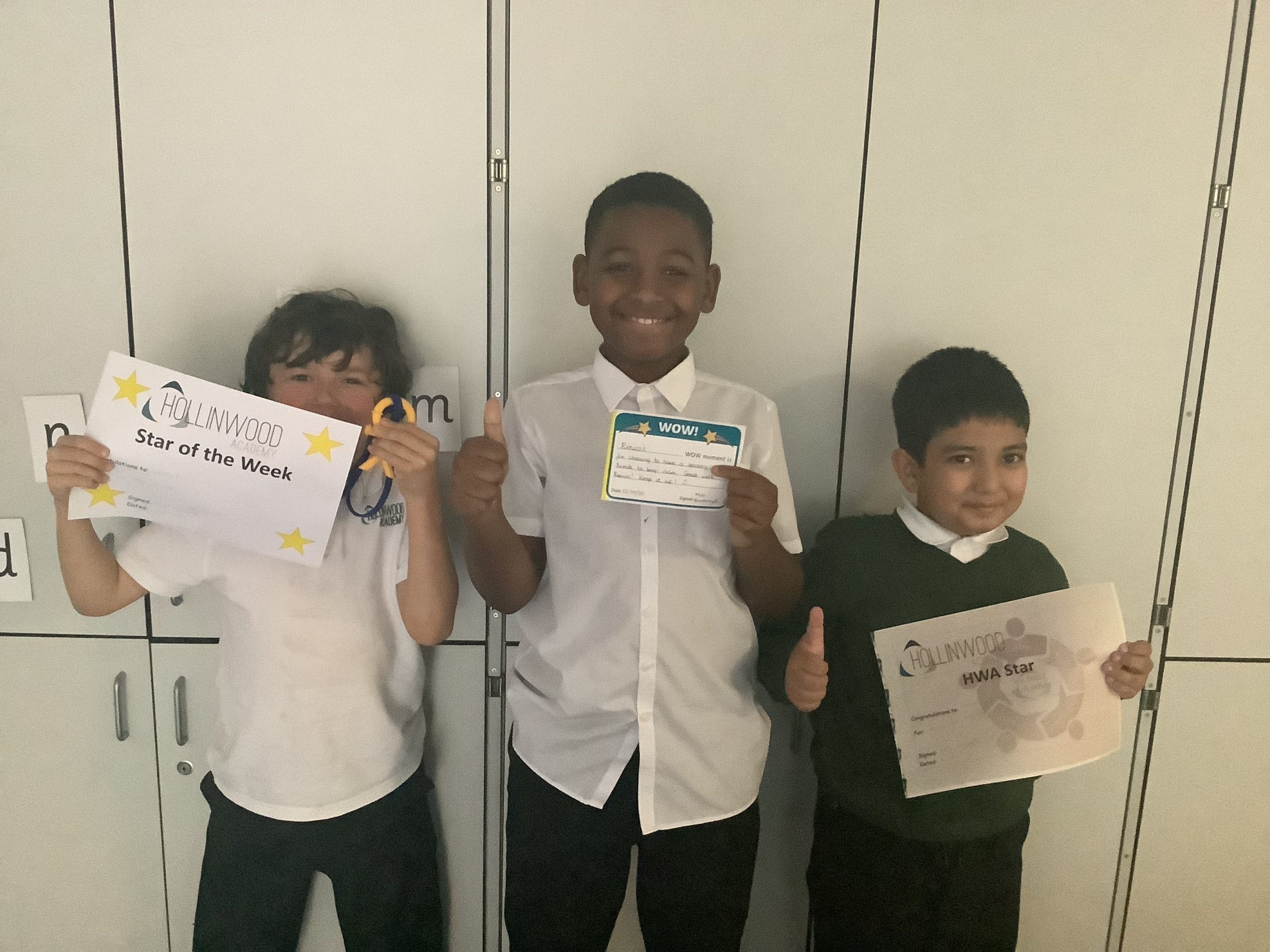 Miss Tootill's STAR of the week is Madison for having a positive end to the week.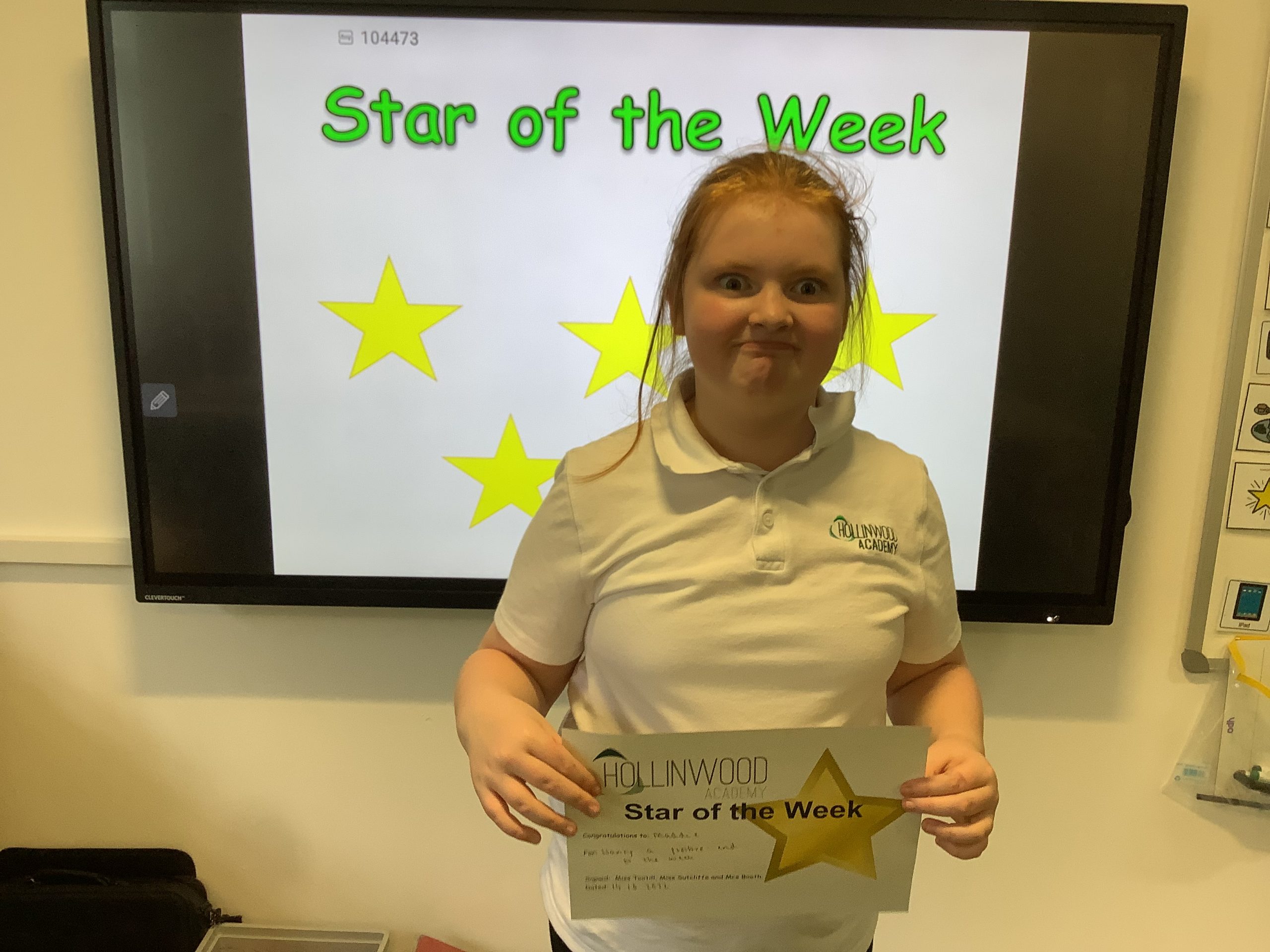 Miss Parkinson's STARs of the week are Chris and Lewis for fantastic teamwork with another student making a hat in art this week.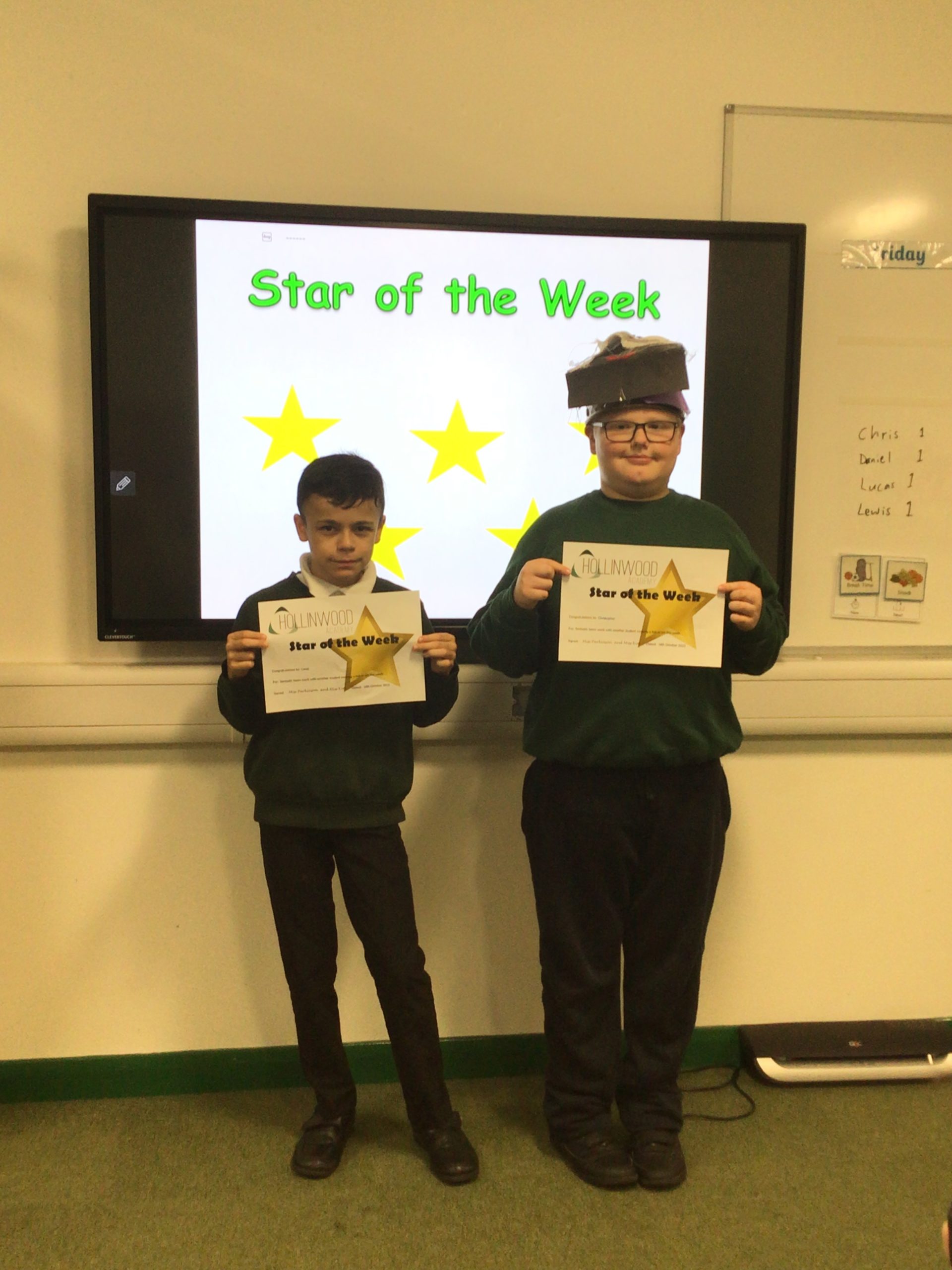 Mrs Matthew's STAR of the week is Lillie for doing all of her work to the best of her ability daily!
Mrs Matthew's HWA Caring STAR is Joshua for always making a conscious effort to hold the door open for his friends and adults.
I would like to inform families that Miss McDonald is due to start her maternity leave on the 4th November. I am sure you will join us in wishing Miss McDonald all the best as she welcomes her new baby boy into her family. I cannot wait to share her baby news once her little one safely arrives.
We also finish for October half term on Friday 21st October and we return to school on Monday 31st October.
I hope you have had a lovely weekend.
Mrs Millard