Blog – 23.09.2022
This week we have had big discussions about our new Student Council and Anti-Bullying Ambassadors and we are really proud of every student that has put themselves forward to become a Student Council or Anti-Bullying Ambassador.
Our Student Council has been integral to developing and improving life at Hollinwood Academy. Our Student Council is a working group that represents all years across the school from Primary to Secondary and its main objective is to ensure that its Student Voice has a meaningful impact on outcomes that bring about holistic success for our school community.
This year, we are also having Anti-Bullying Ambassadors at Secondary and we are going to be working with the Diana award which provides training for our ambassadors and will give them a sense of responsibility and recognition for the changes they wish to make within school.
Representatives for the Student Council and Anti-Bullying Ambassadors are chosen by class peers and voting enables the choice of candidates for each class. I can't wait to share with you who our School Council and Anti-Bullying Ambassadors are. They will be working closely with Miss Tootill and Miss Rashid.
On Wednesday, Mr Ottaway and Mr Leeson took a group of keen and ambitious students from years 9,10 and 11 to participate in a football tournament at Manchester City's training facility. All the students that took part did really well and had lots of fun and were great ambassadors for the school. We are really pleased with how well the students got on and can't wait to attend the next round of fixtures in January.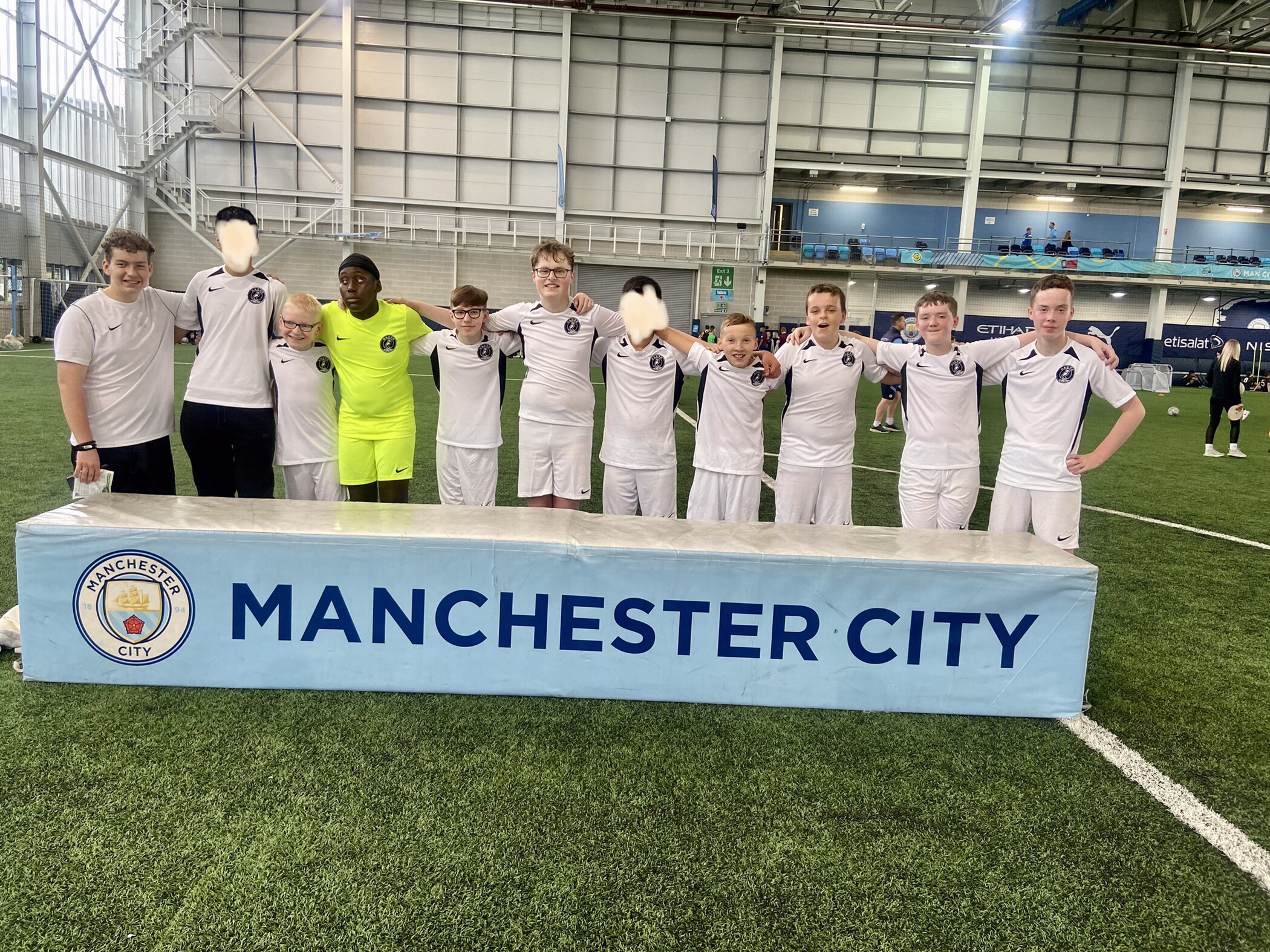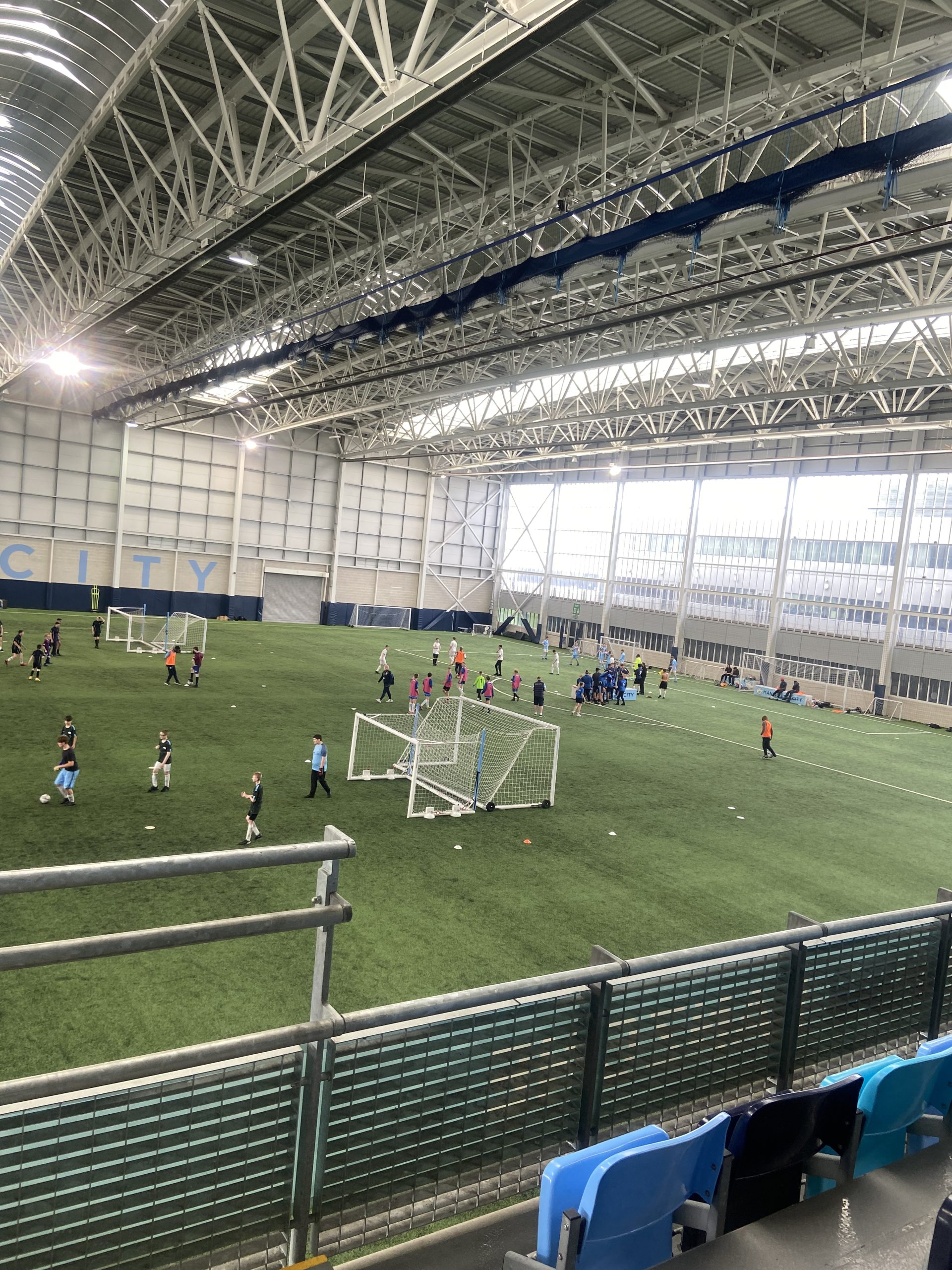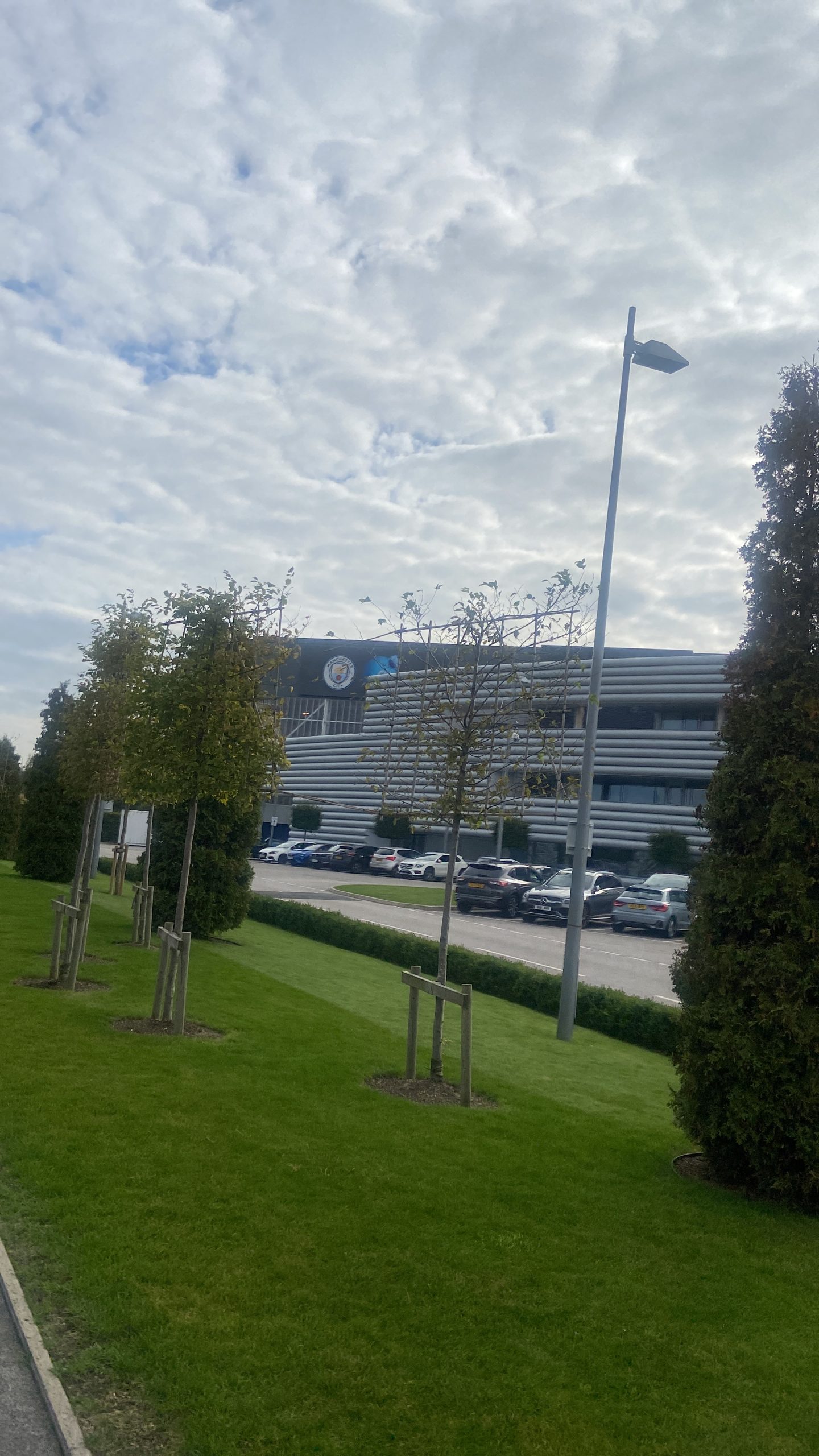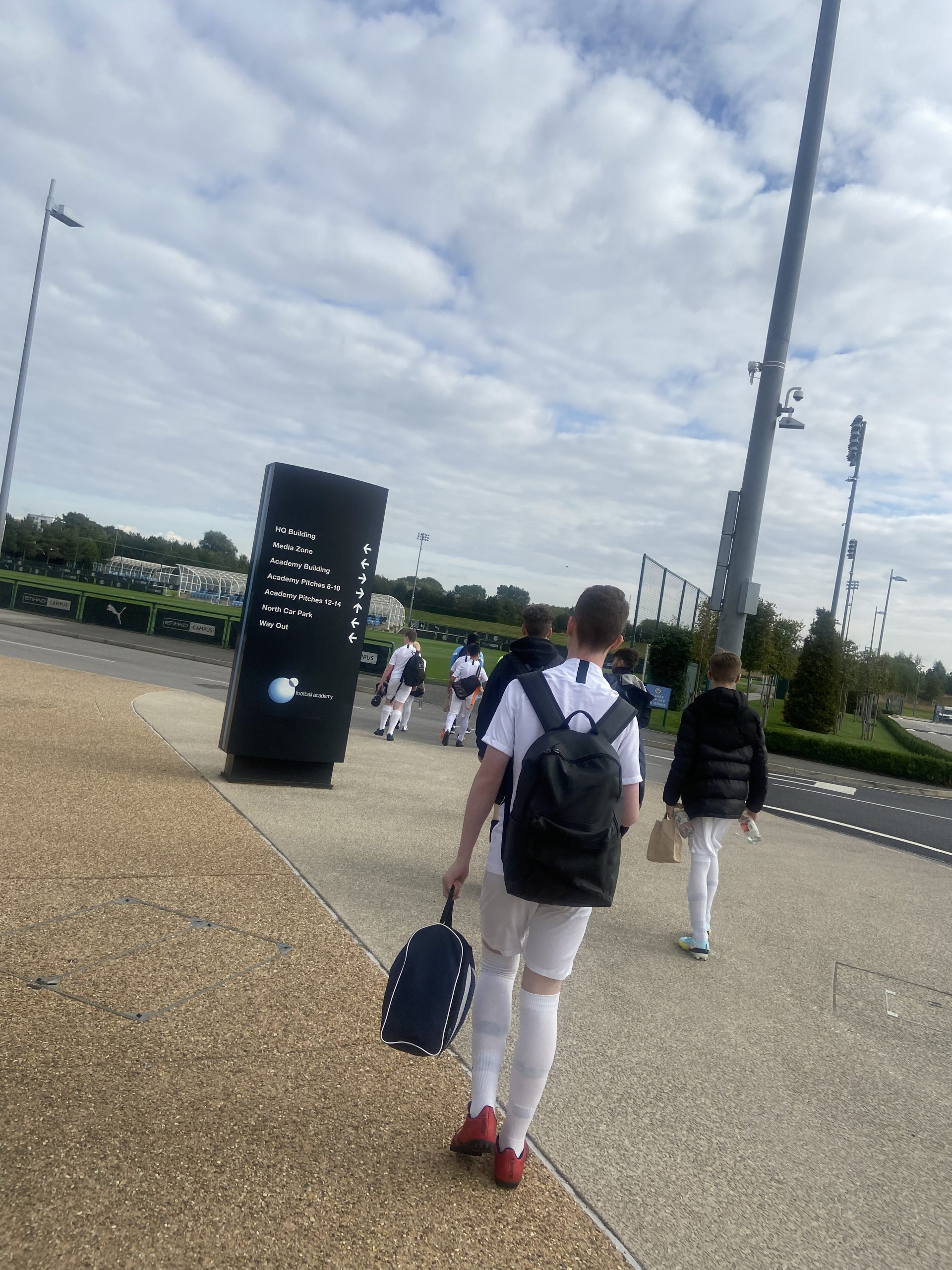 Let's see what some of the classes have been doing starting with Miss Parkinson's class…
"Miss Parkinson's class have been super busy getting on with their work since returning back to school. In science we have been learning about selective breeding and how we can make our food better. This week we had a debate in class around the pros and cons. We then rated how good each argument was.
This week we also chose our school councillor, we had our very own election and I was super impressed by all the candidates. It takes a lot of courage to stand up in front of the class. Well done to all that were in the running.
In art we have looked at Zentangle patterns and created our own repeated abstract patterns.
During our intervention session this week we did some Lego Therapy. It was lovely to see the class take on different roles and listen to each other in order to build a figure."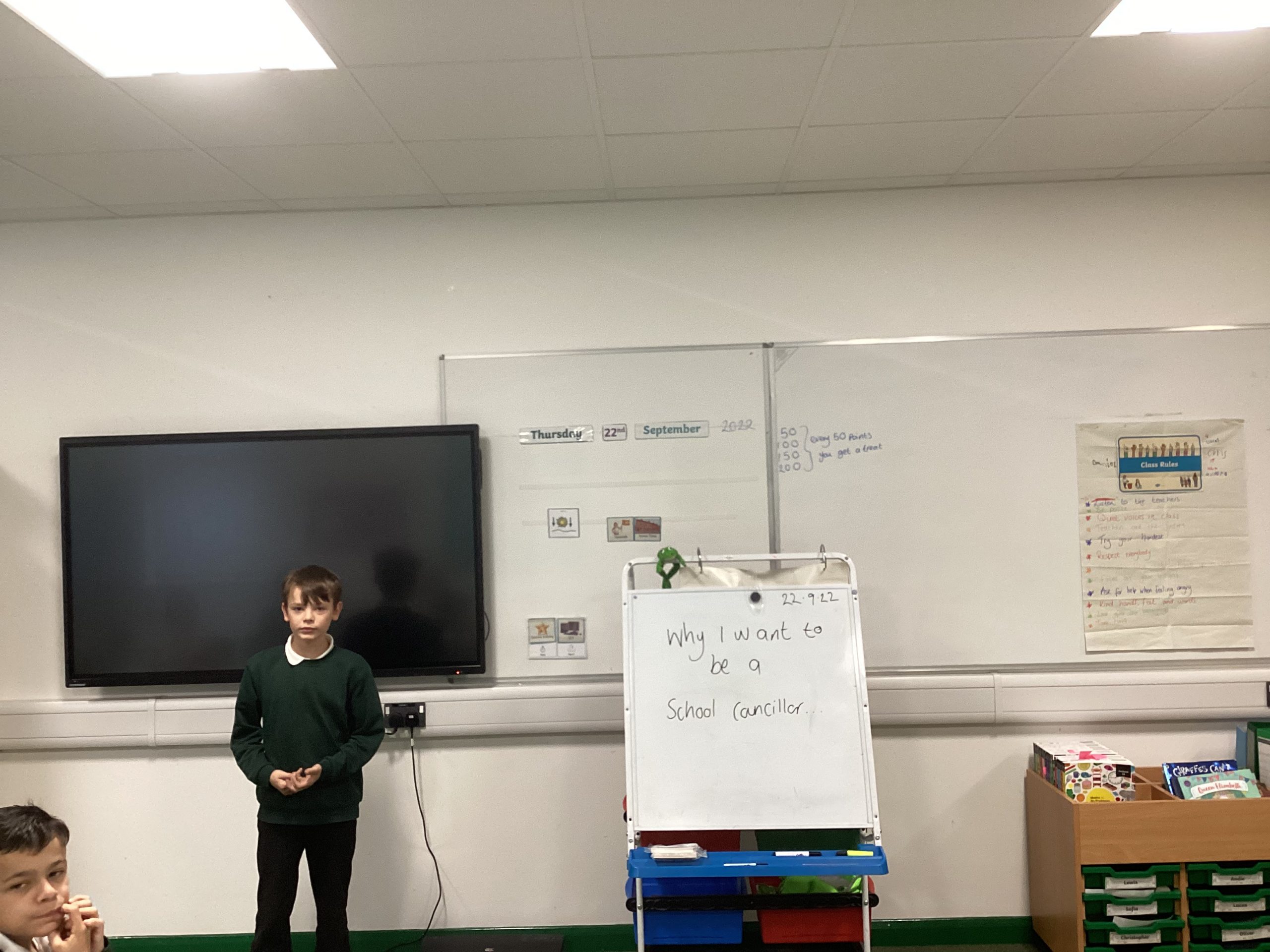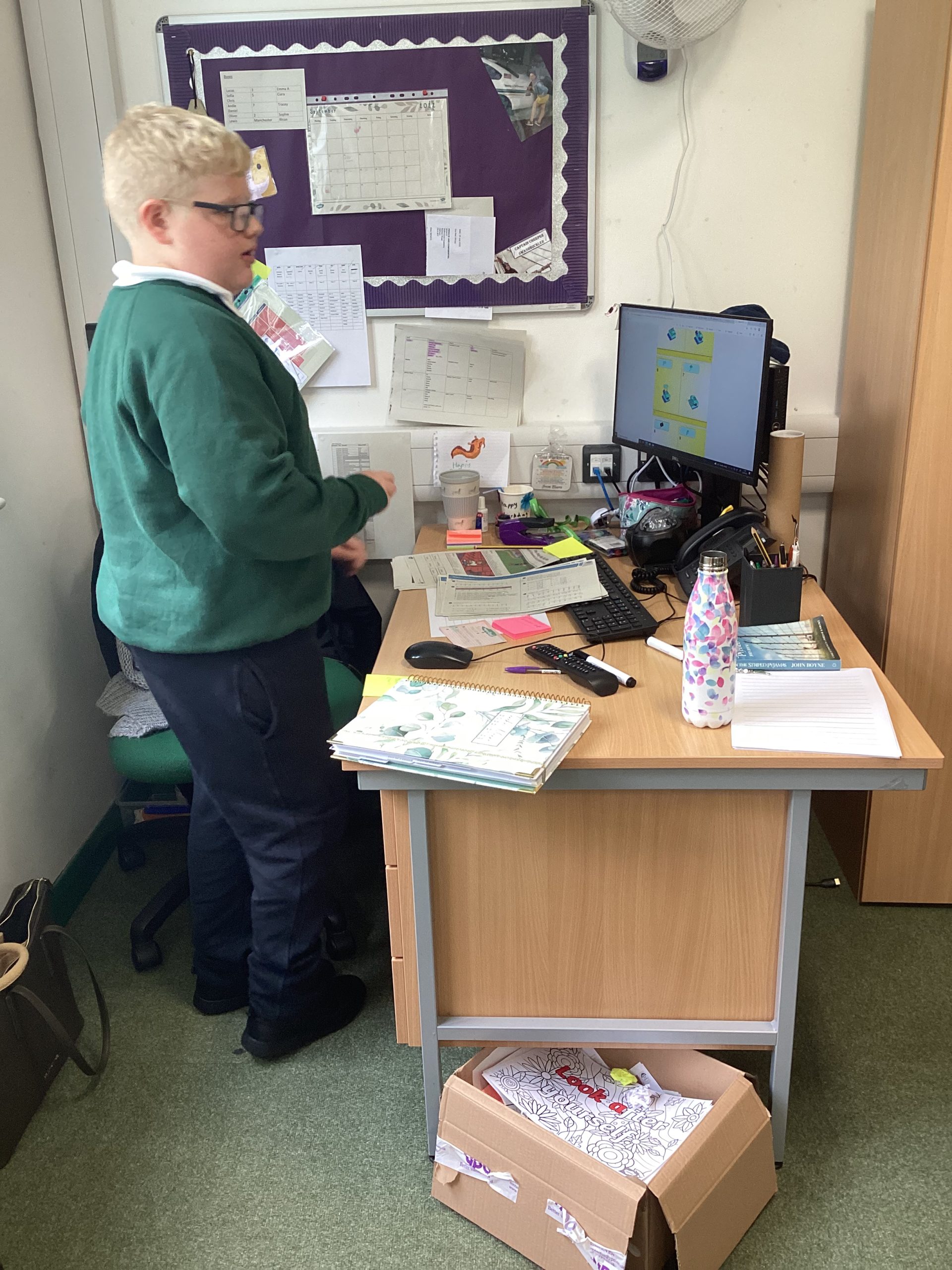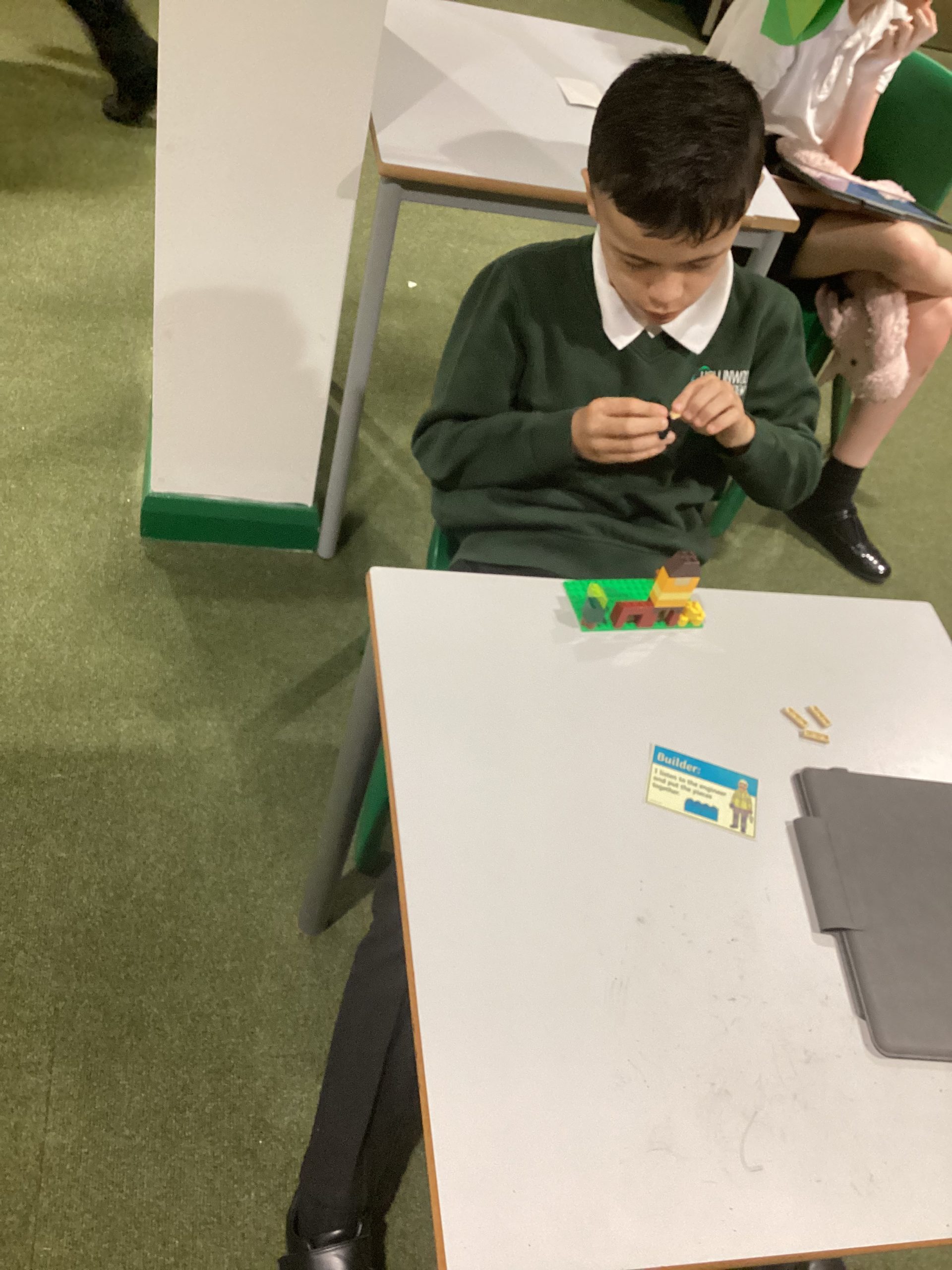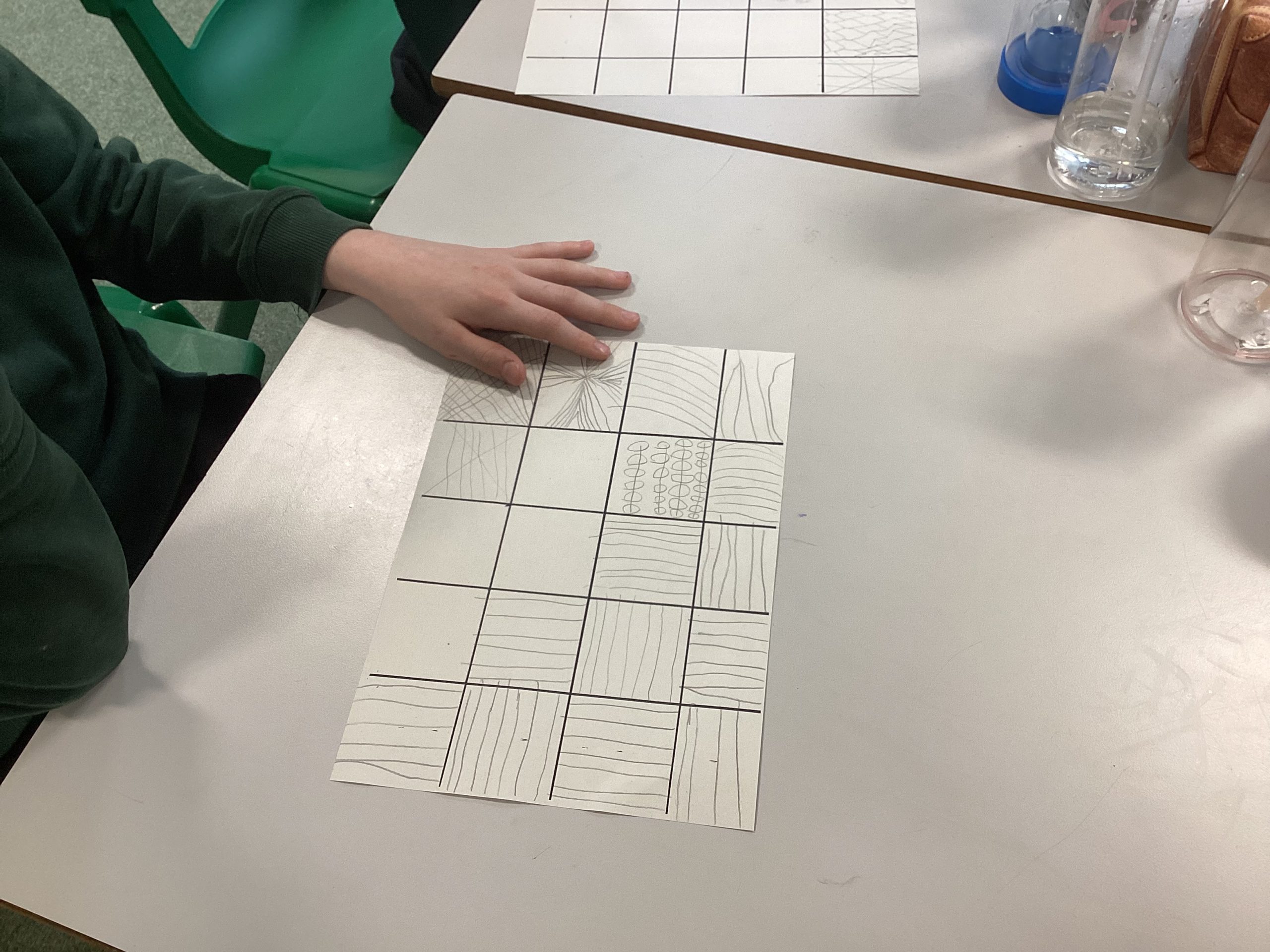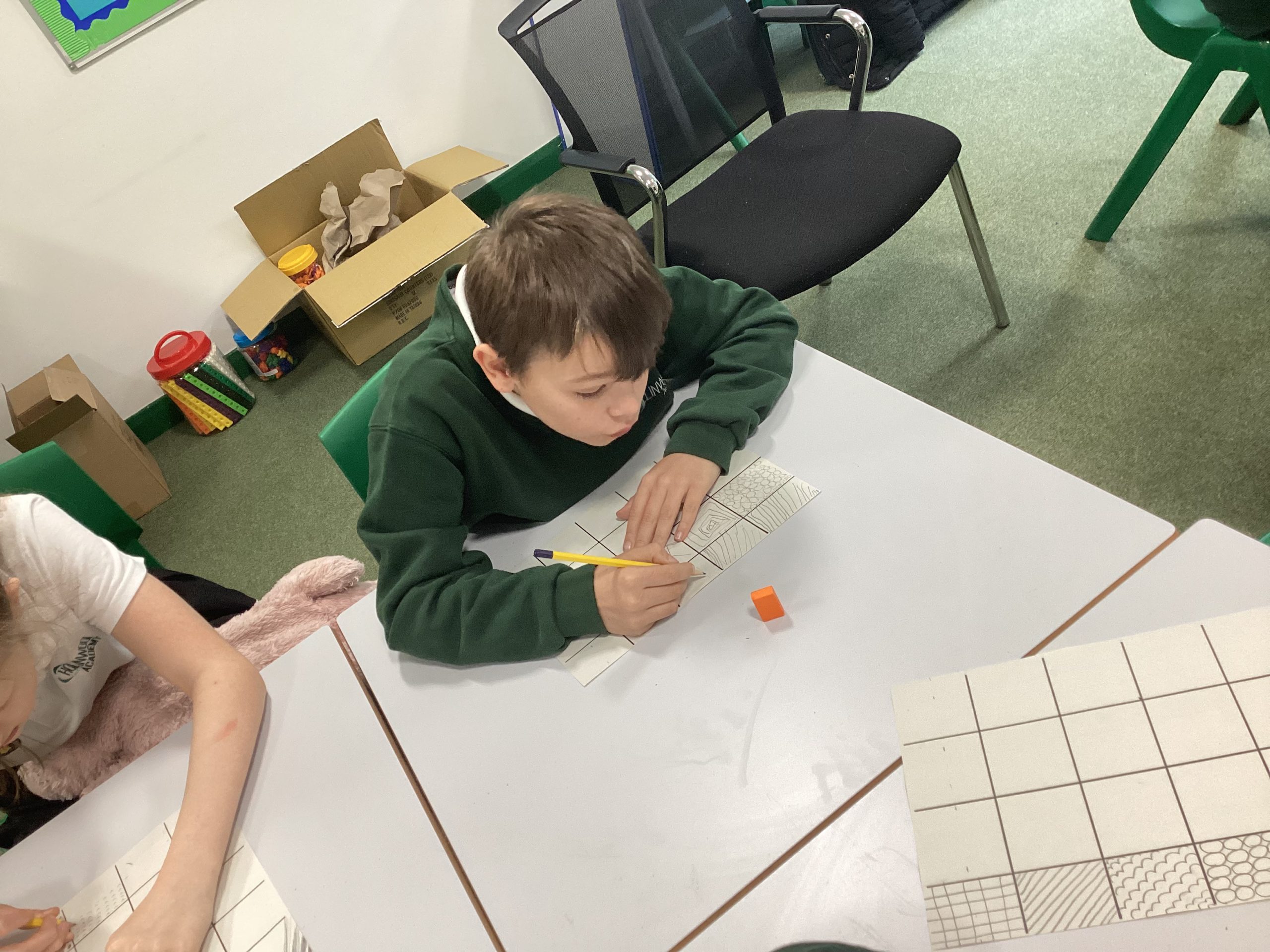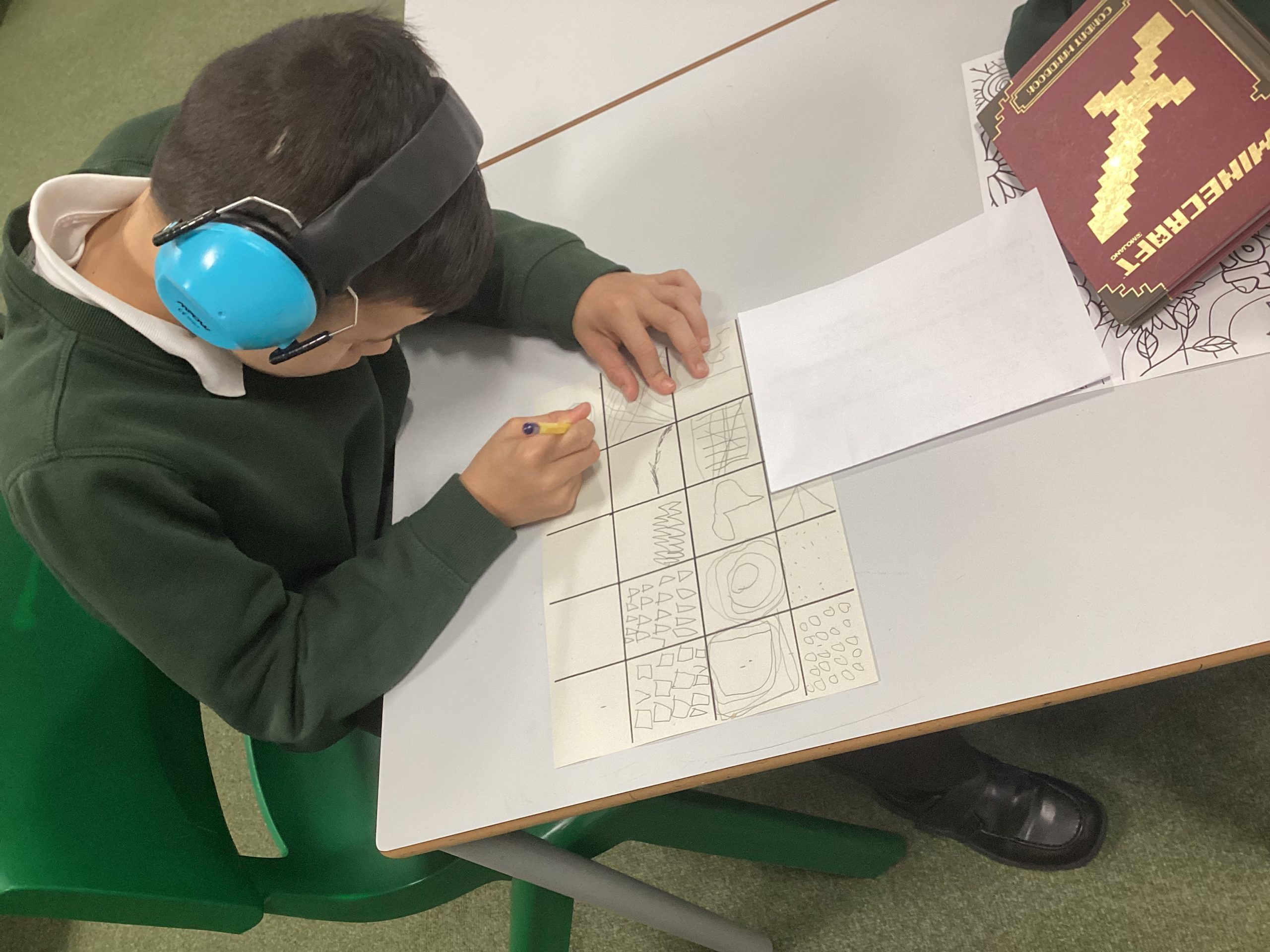 Now to Miss Rashid's form…
"This term our year 11 students have started to work towards their GCSE exams.
In science they have been exploring reflex actions in the body and homeostasis. Students took part in a practical activity which involved stimulating their own reflexes such as hitting below the knee to see how their leg reacted.
During PSHRE/RSE students have been learning how their emotions link to mood and behaviour and why ill mental health can occur. They have also been looking at strategies such as time management skills which will support them if they feel overwhelmed during this crucial year.
In DofE students attended Castleshaw. They all thoroughly enjoyed the day and benefitted from some time outdoors!
Two members of the form also represented Hollinwood Academy at a football tournament at the Etihad stadium
Well done!"
Now to our amazing SUPER STARs and HWA Caring STARs
Mrs Lerigo's STAR of the week is Lyla for super-duper maths work and overall amazingness all week.
Mrs Lerigo's HWA Caring STAR is Libby for helping another child on the playground when he fell.
Miss Meadows' STAR of the week is Ethan for excellent listening and good walking this week outside.
Miss Meadows' HWA Caring STAR is Noel for being friendly towards his peers and using kind hands.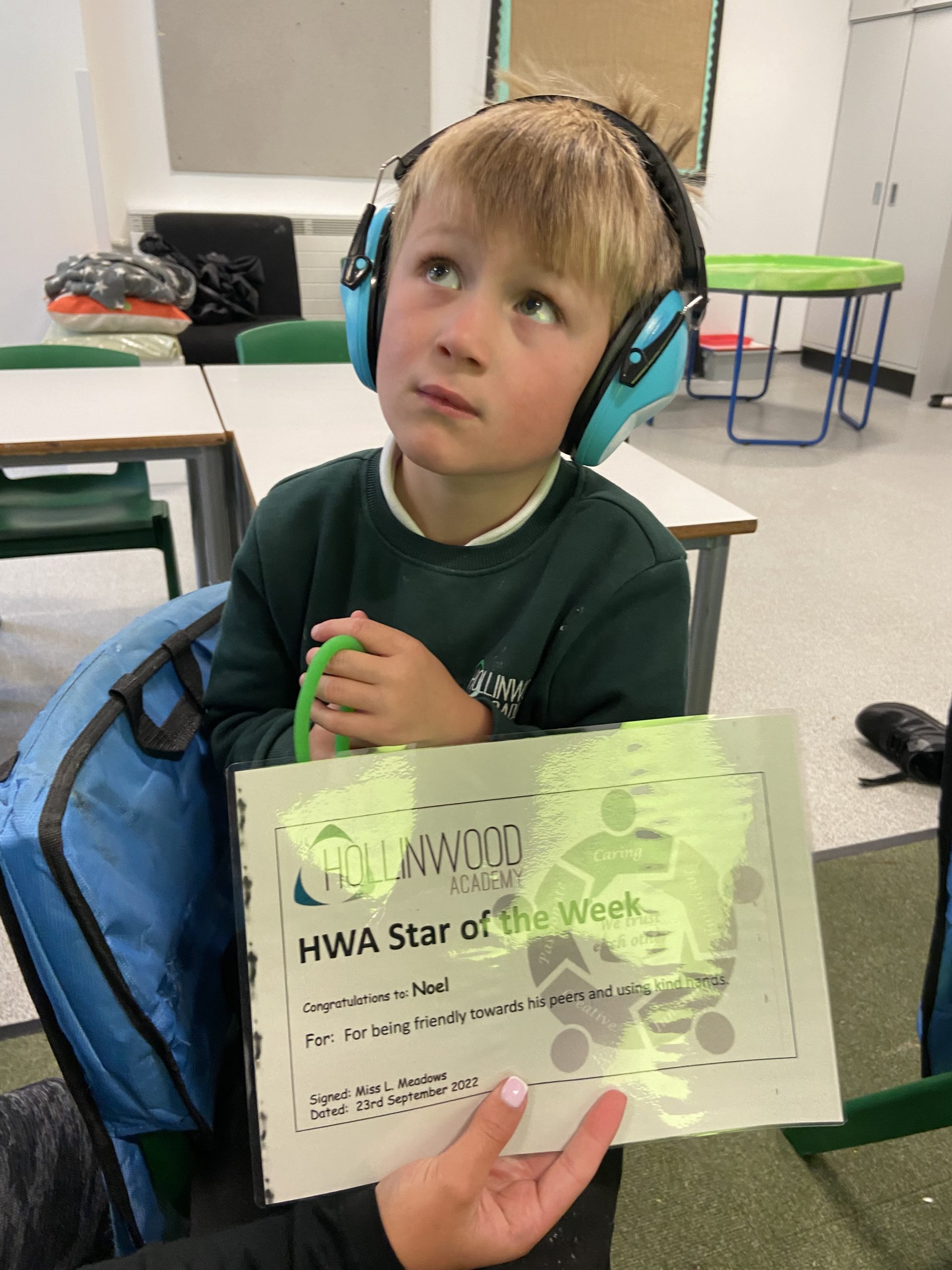 Mrs Woodhead's HWA Caring STAR is Cody for being a good friend and sharing a book.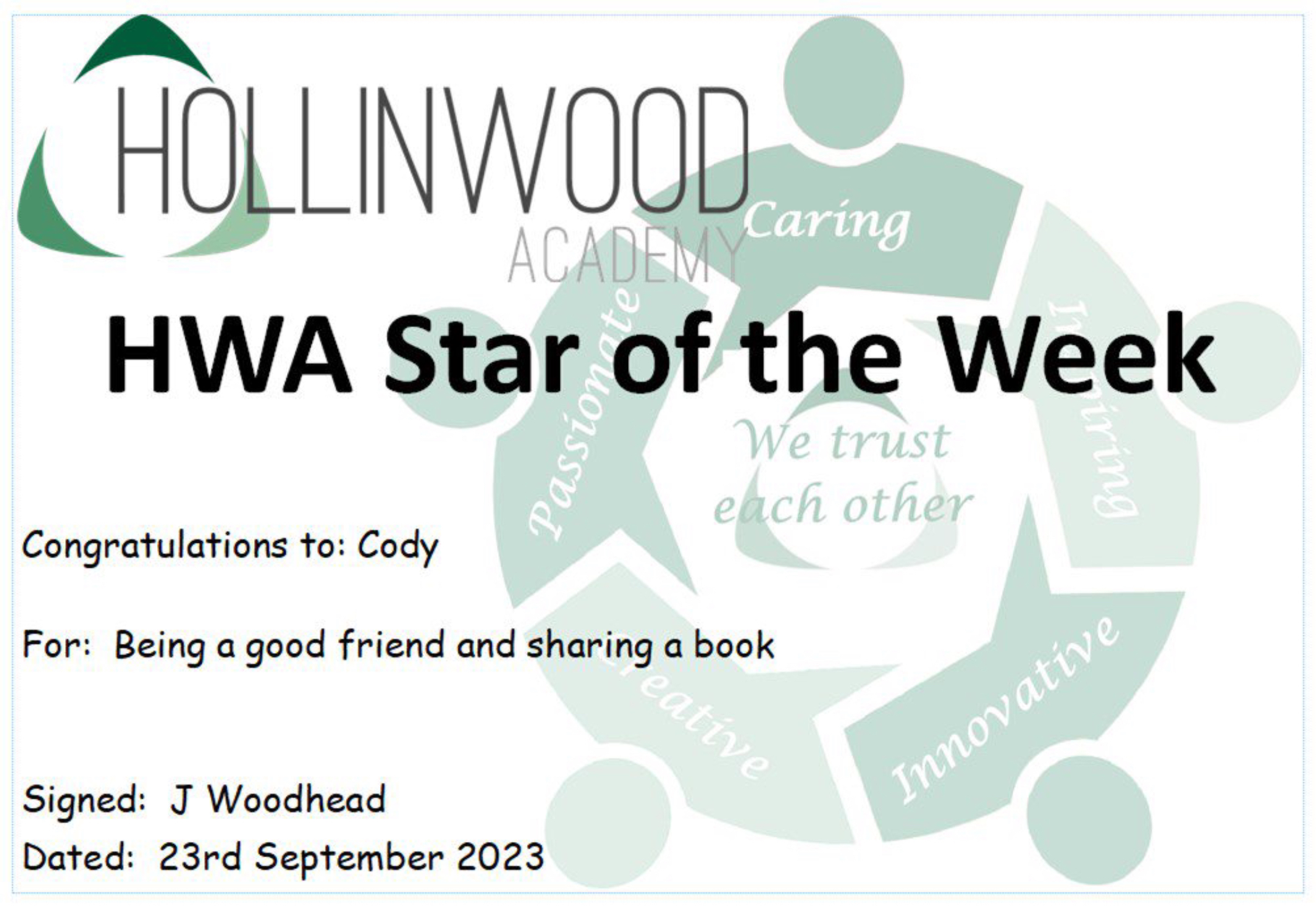 Miss Pietraszewska's STAR of the week is Stanley for fantastic tidying up toys after playtime.
Miss Pietraszewska's HWA Caring STAR is Lewis for engaging in play with his friends on the playground.
Mrs Halkyard and Miss McDonald's STAR of the week is Loki for having an amazing outdoor education lesson.
Mrs Halkyard and Miss McDonald's HWA Caring STAR is Logan for looking after his friend when they hurt themselves and making sure they are ok.
Mr Corrigan's STAR of the week is Brooke for working extremely hard this week.
Mr Corrigan's HWA Caring star is Jason for helping up a friend when they fell over.
Mr Corrigan's WOW moments go to George and Jason. Well done!
Miss Tootill's STAR of the week is Dylan for having a super 3 weeks in school.
Miss Tootill's HWA Caring STAR is Millie for demonstrating a caring attitude in maths.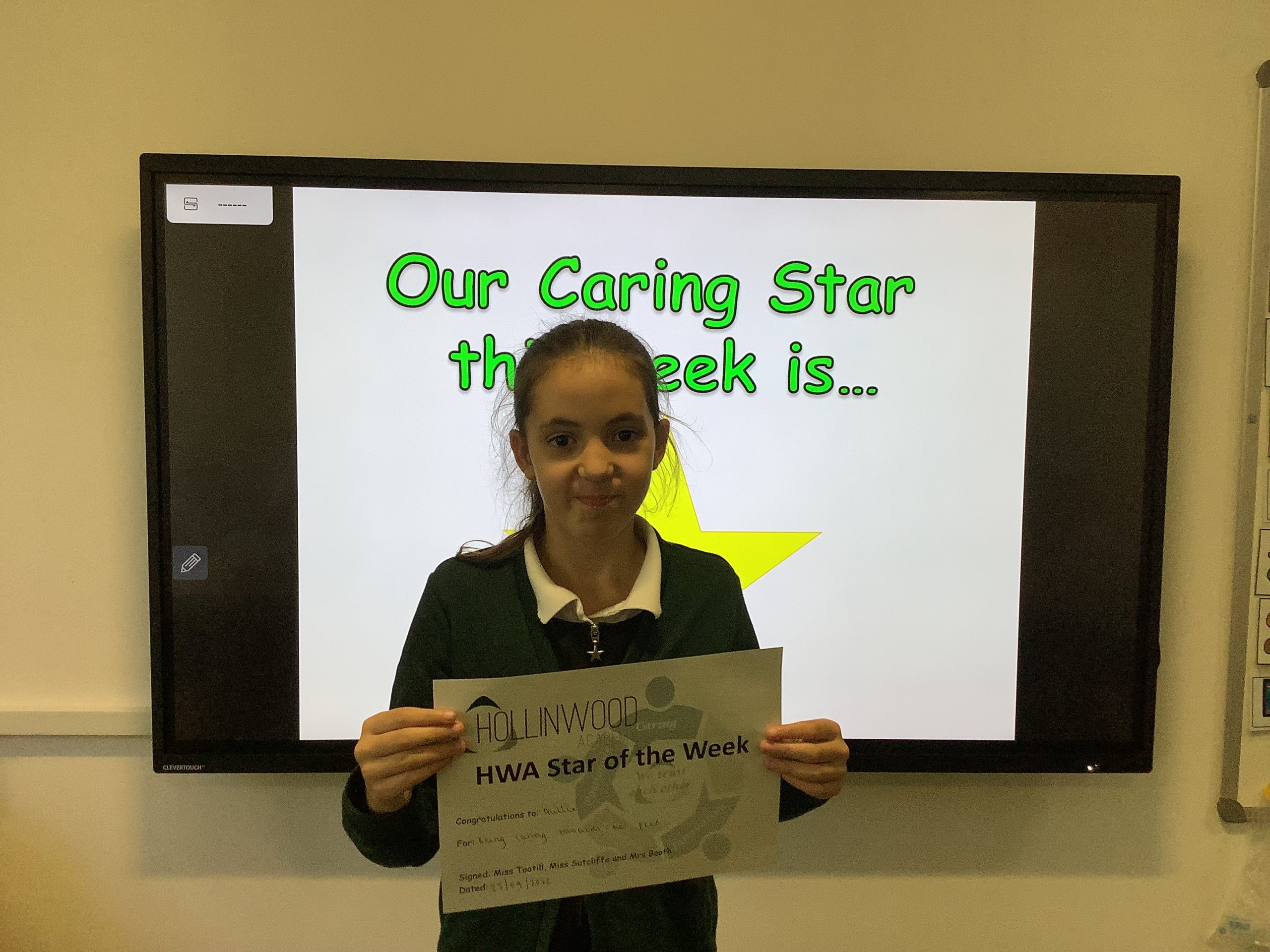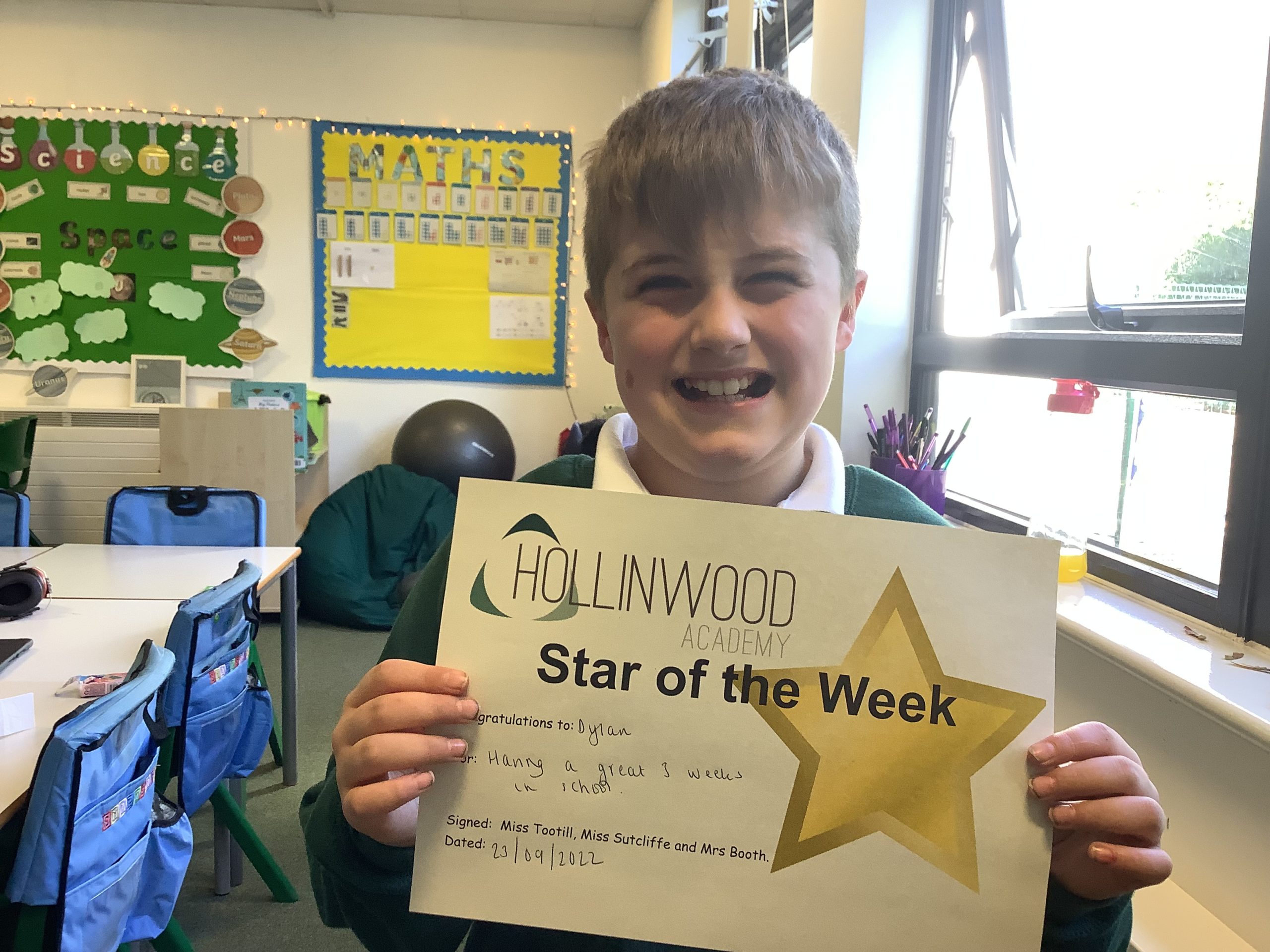 Mrs Davies' STAR of the week is Ijaaz for amazing effort and engagement in maths this week.
Mrs Davies' HWA Caring STAR is Rayyan for hugging his friends when they are sad.
Mrs Parkinson's HWA Caring STARs are Andie for showing she is caring by helping the younger students stay safe in the playground and Christopher for being caring helping his friends in his phonics lessons.
Mrs Matthew's STARs of the week are Lillie for making a fabulous start to a piece of writing in a lesson about 'genre' and Marco for showing a huge improvement in his attitude to learning and for contributing to lessons.
Now to our 'Commitment to Learning Stars':
I hope you have a lovely weekend.
Mrs Millard