Blog 01.07.2022
On Friday, we held our second transition session and this went really well. It was lovely to welcome some of our new teachers to the sessions too:
Miss Oakley
Mrs Matthews
Mrs Gittins
Mrs Jones
Miss Connett
Mrs Datta
Mrs Henson
I know the children have really enjoyed getting to know their new class teachers and friends. I am looking forward to the next transition session next Friday.
Let's see what some of the classes have been doing starting with Miss Marston's class…
"We have had a very busy week in our class exploring the ocean for our topic 'Commotion in the Ocean'. The children have enjoyed learning all about sea animals and sea creatures through our Attention Autism sessions and they have loved getting creative by making their own. We have used a range of different resources to make our own dolphins, crabs, turtles, jellyfish and much more!
In phonics, we have been looking at the sounds 'ch, sh, th, ng and nk' and we have incorporated our topic theme into our phonics learning. The children have thoroughly enjoyed exploring lots of different sensory trays (especially the squid ink!) and loved creating their own squid ink pictures. We have also had lots of fun cleaning dirty sheep to see what 'sh' words we could discover hiding underneath.
In maths, we have been focusing on number recognition. The children have enjoyed making their own ladybirds with a specific number of spots and we have also used different objects to match the correct quantity to the given number.
As we recently had some glorious sunshine, the children got to enjoy splashing around in the pool to help keep cool. As you can see, we all had so much fun!"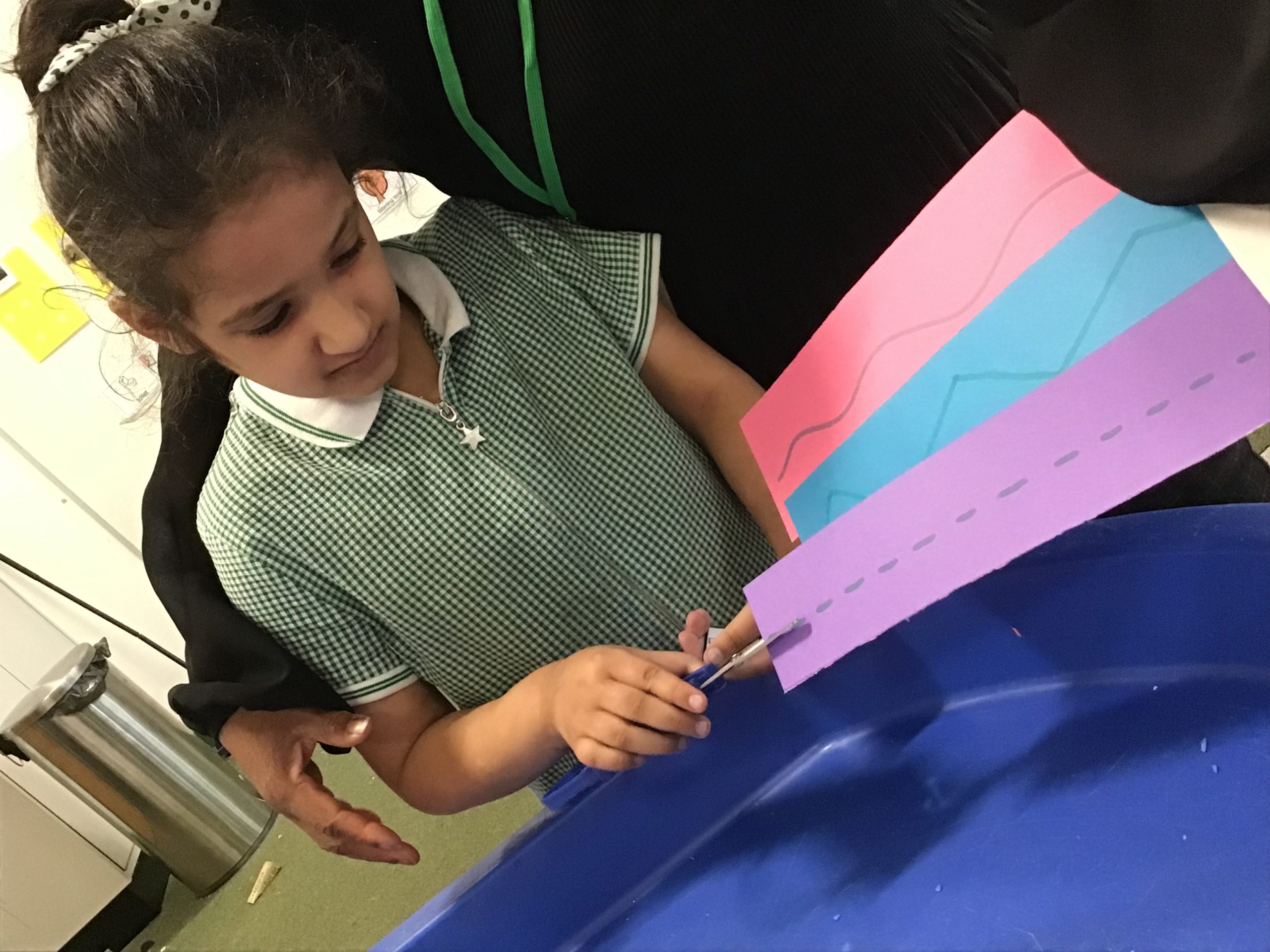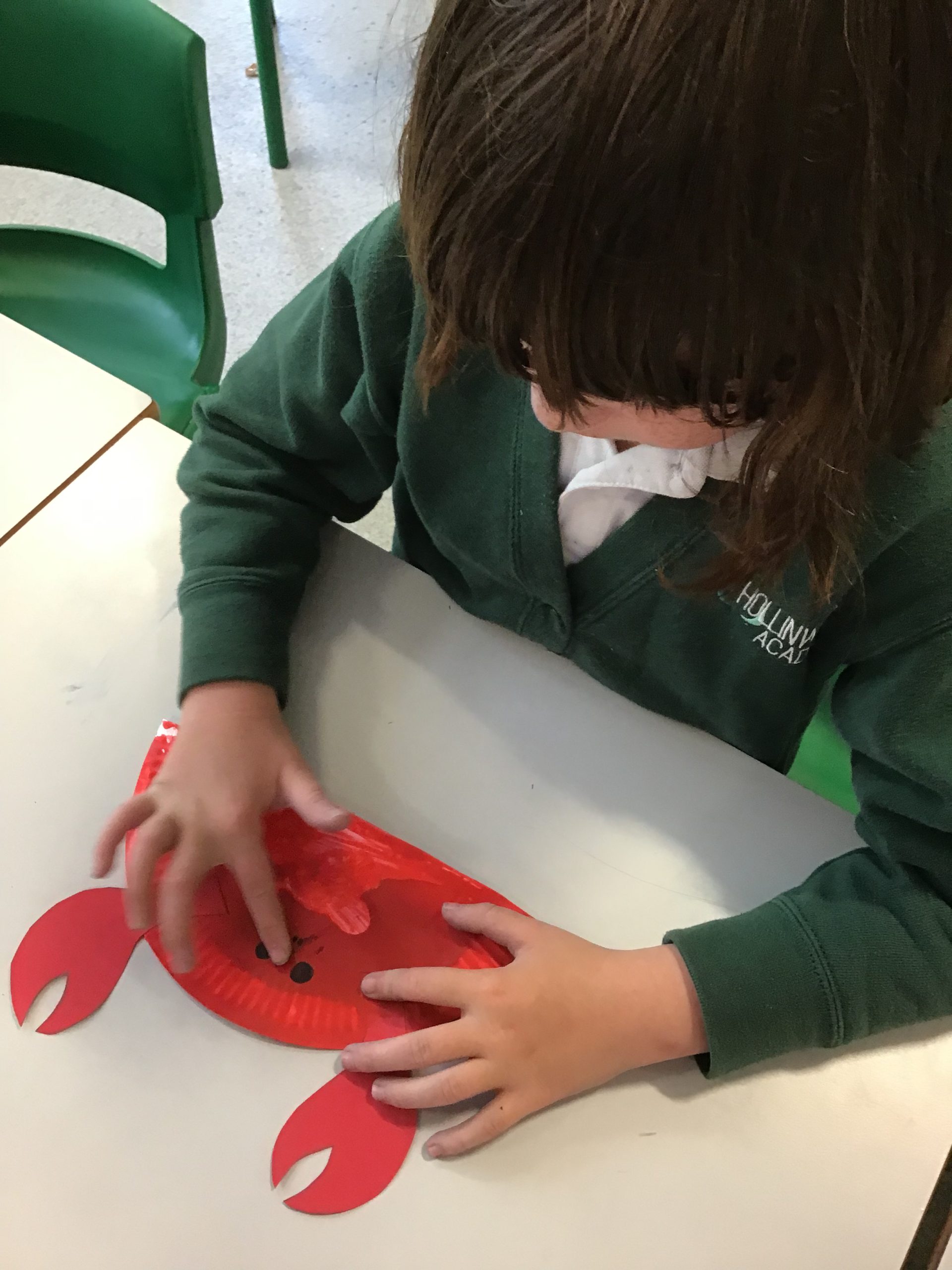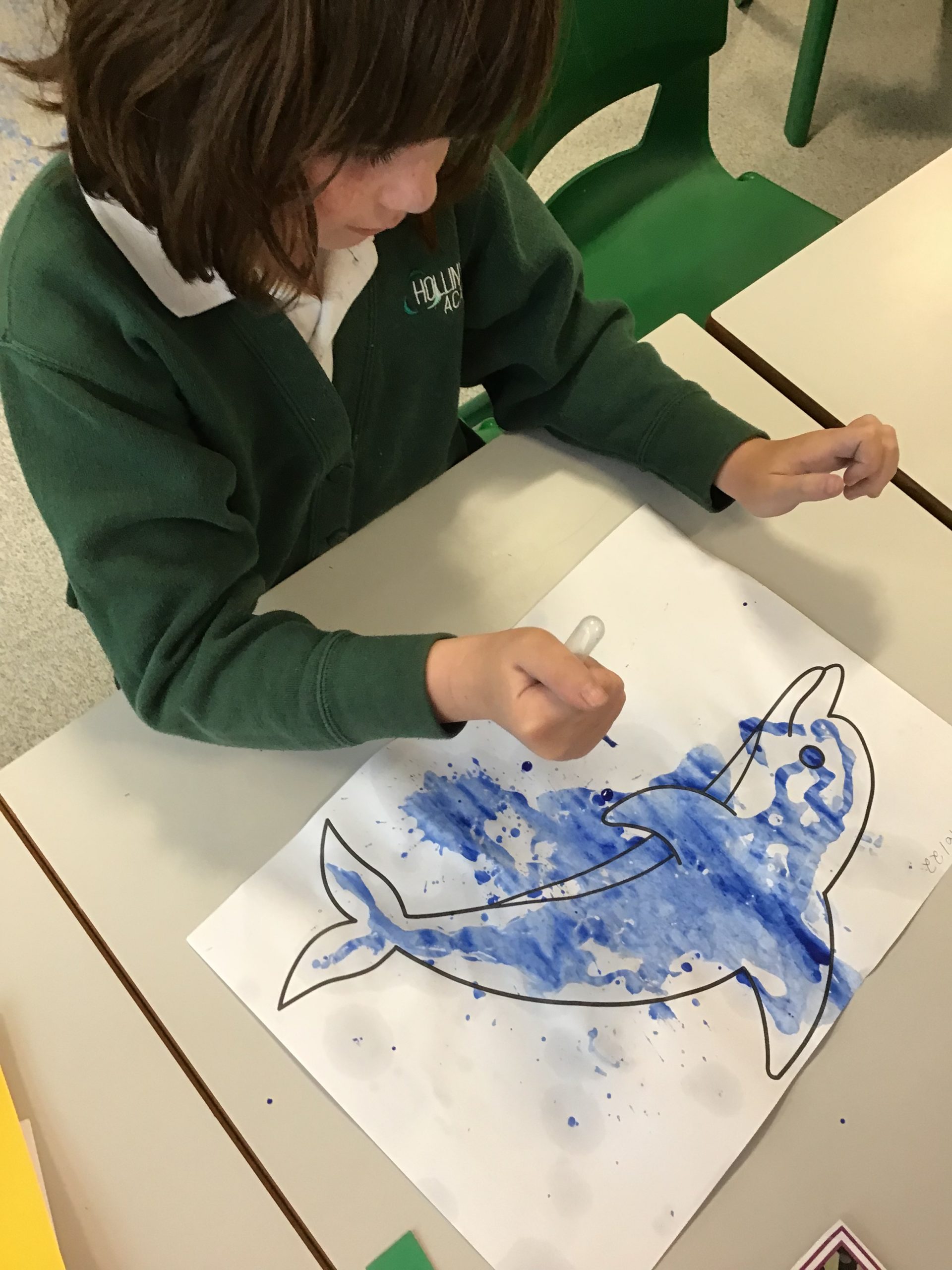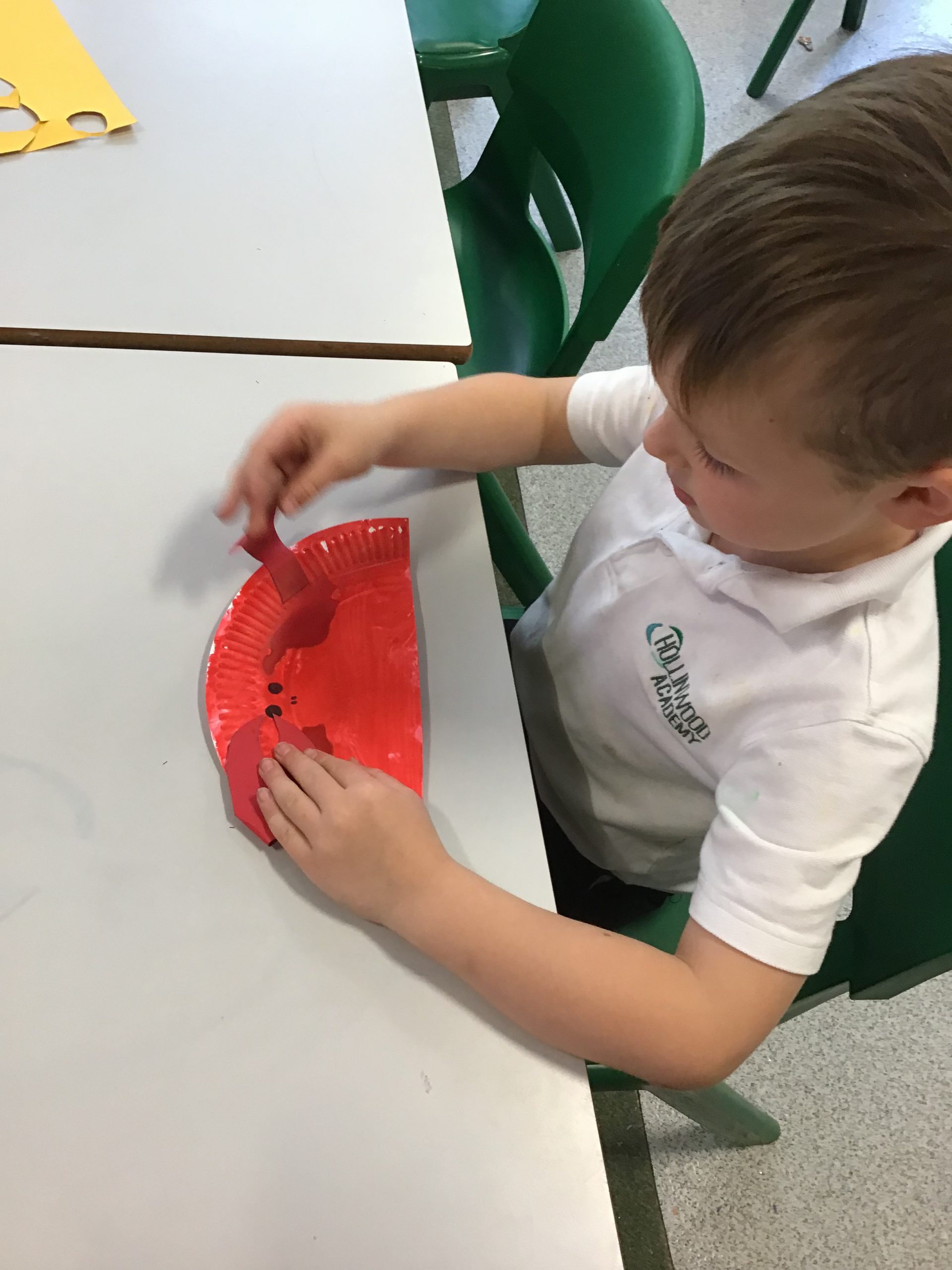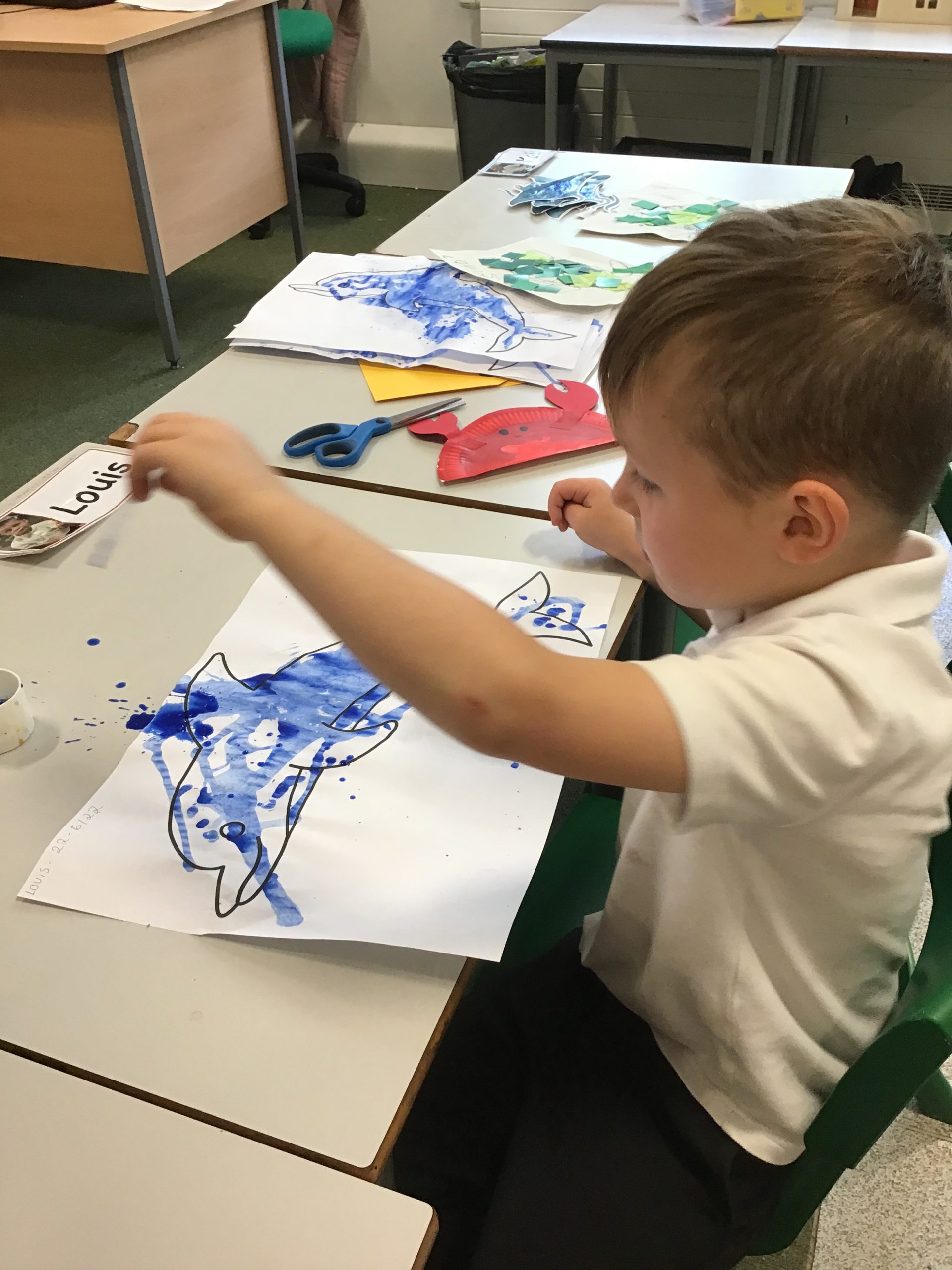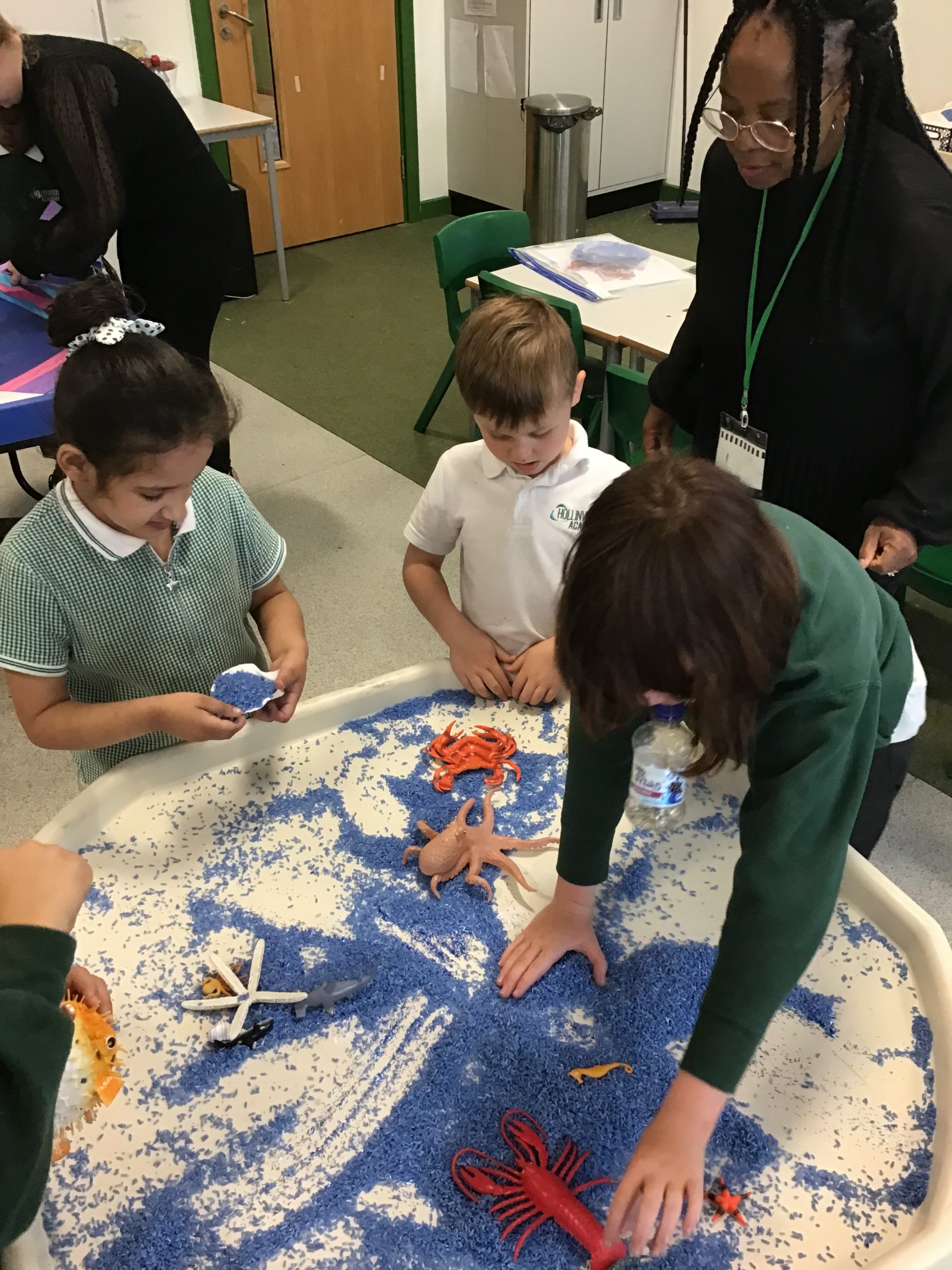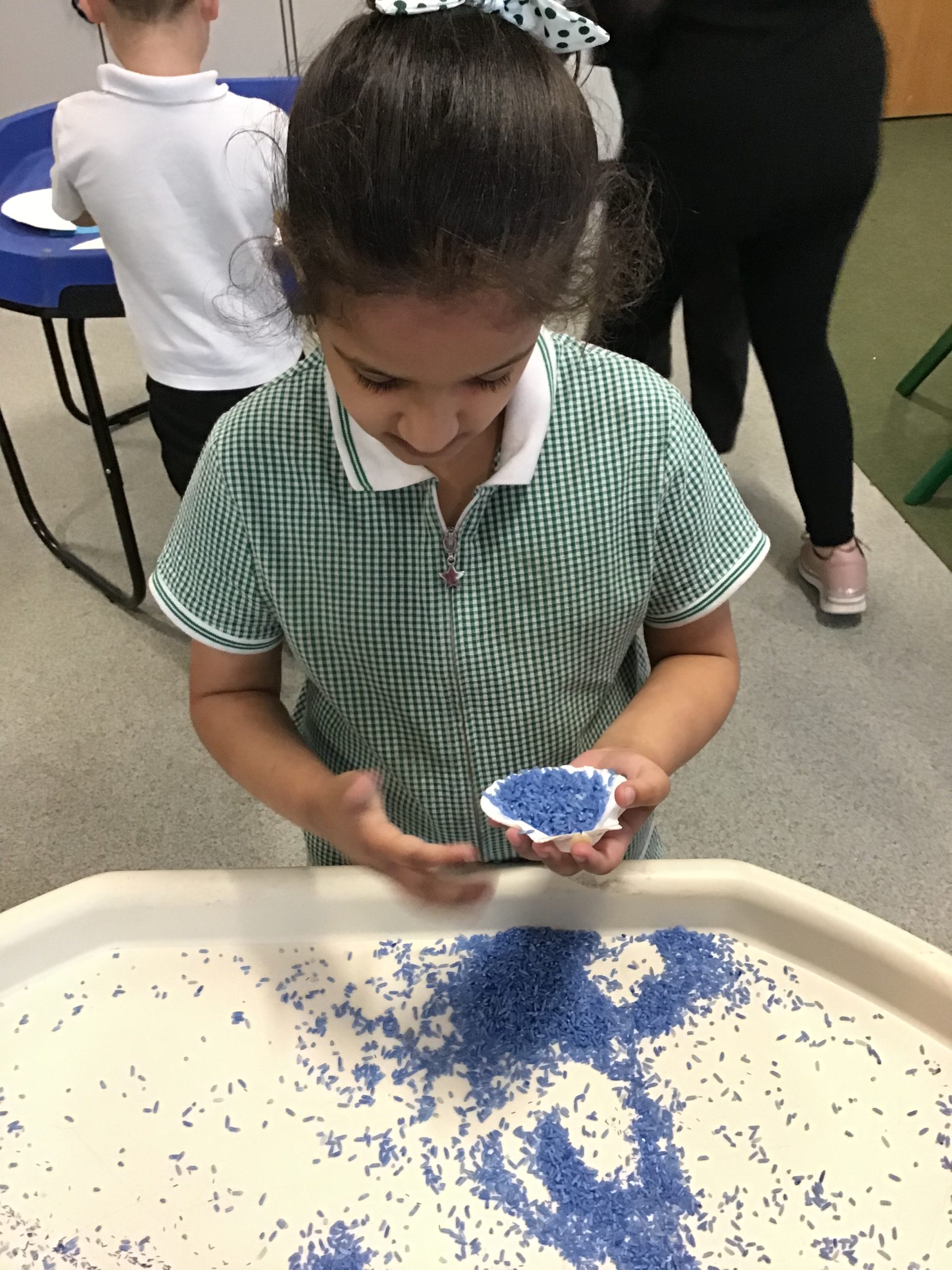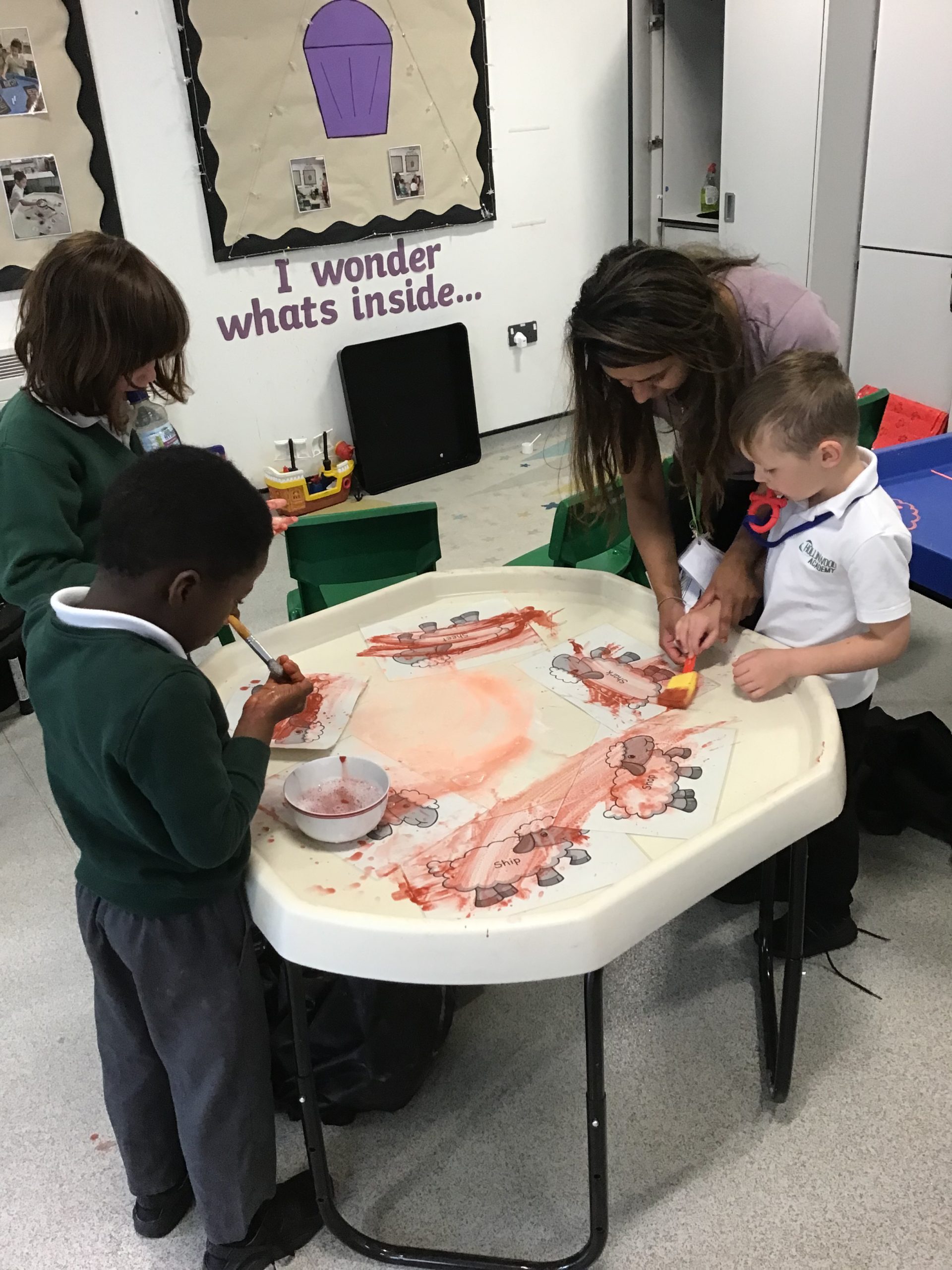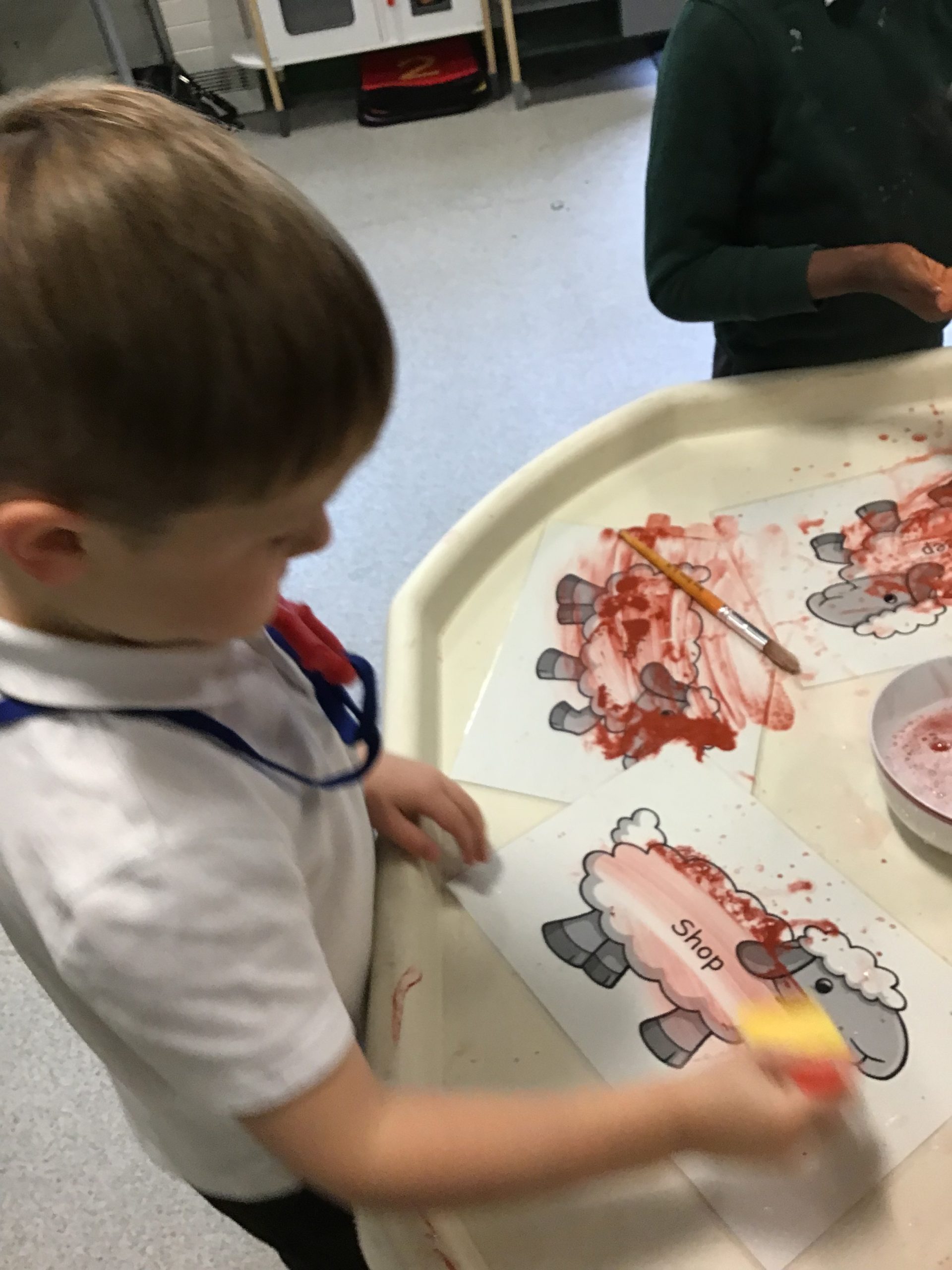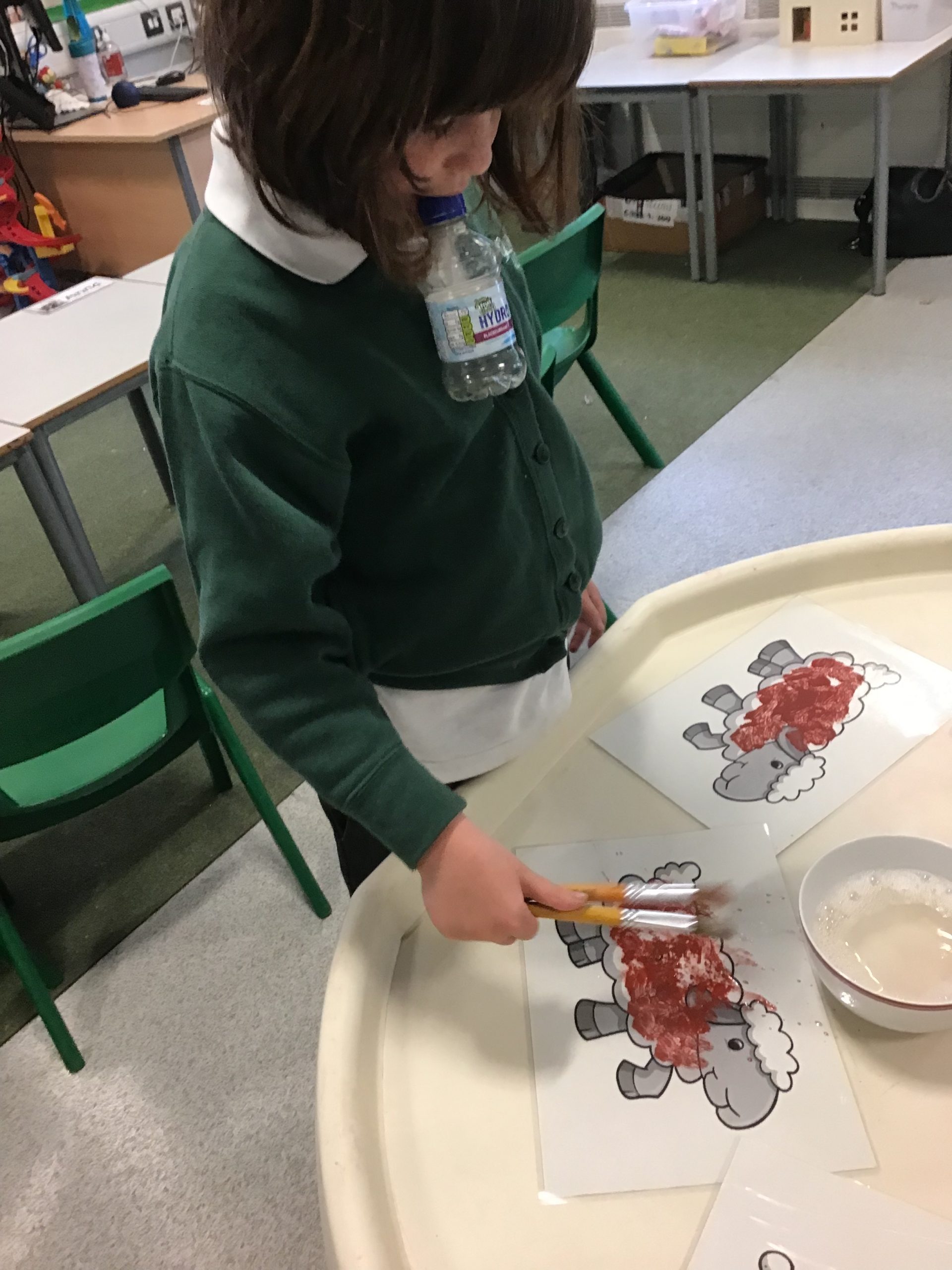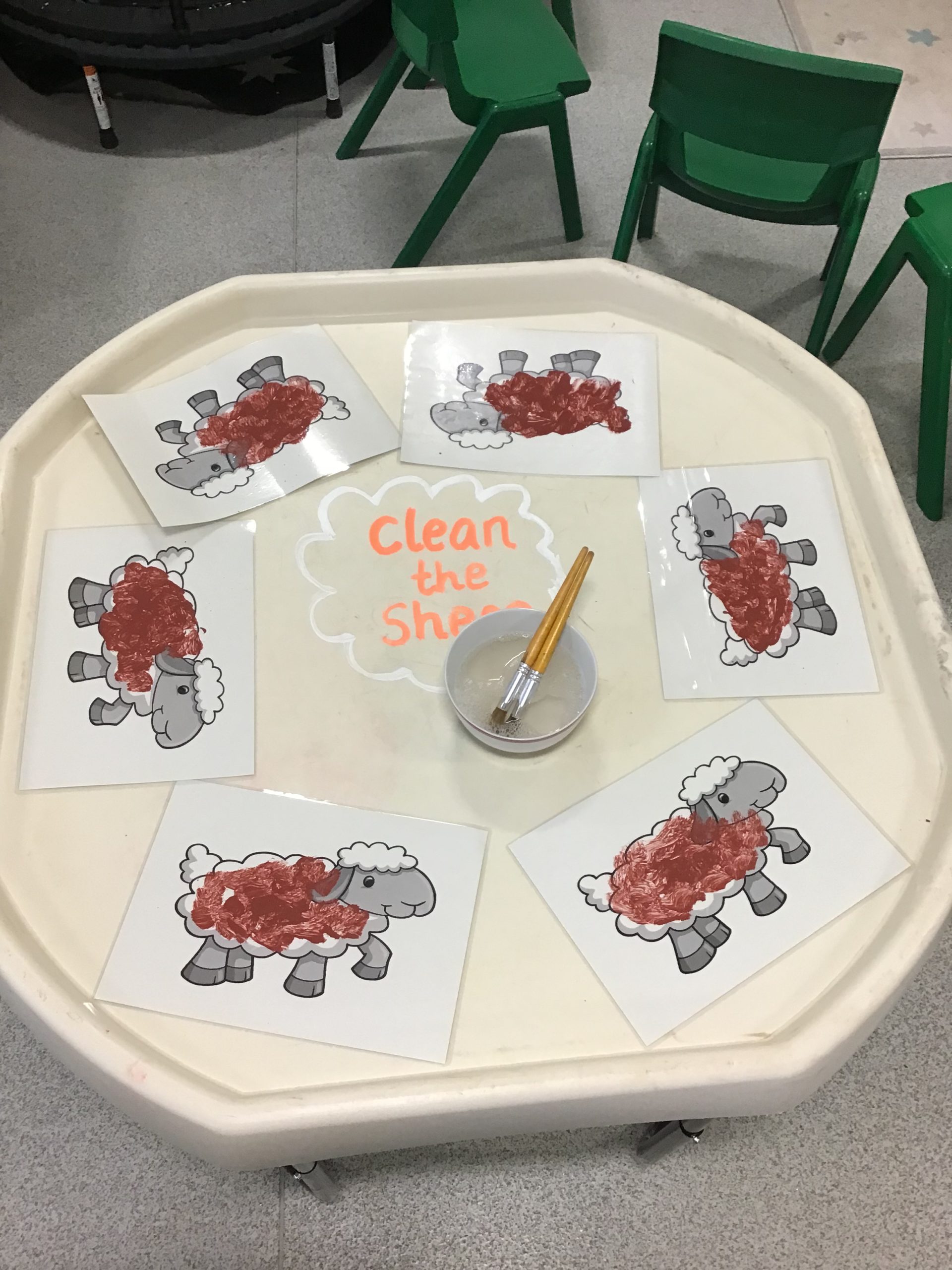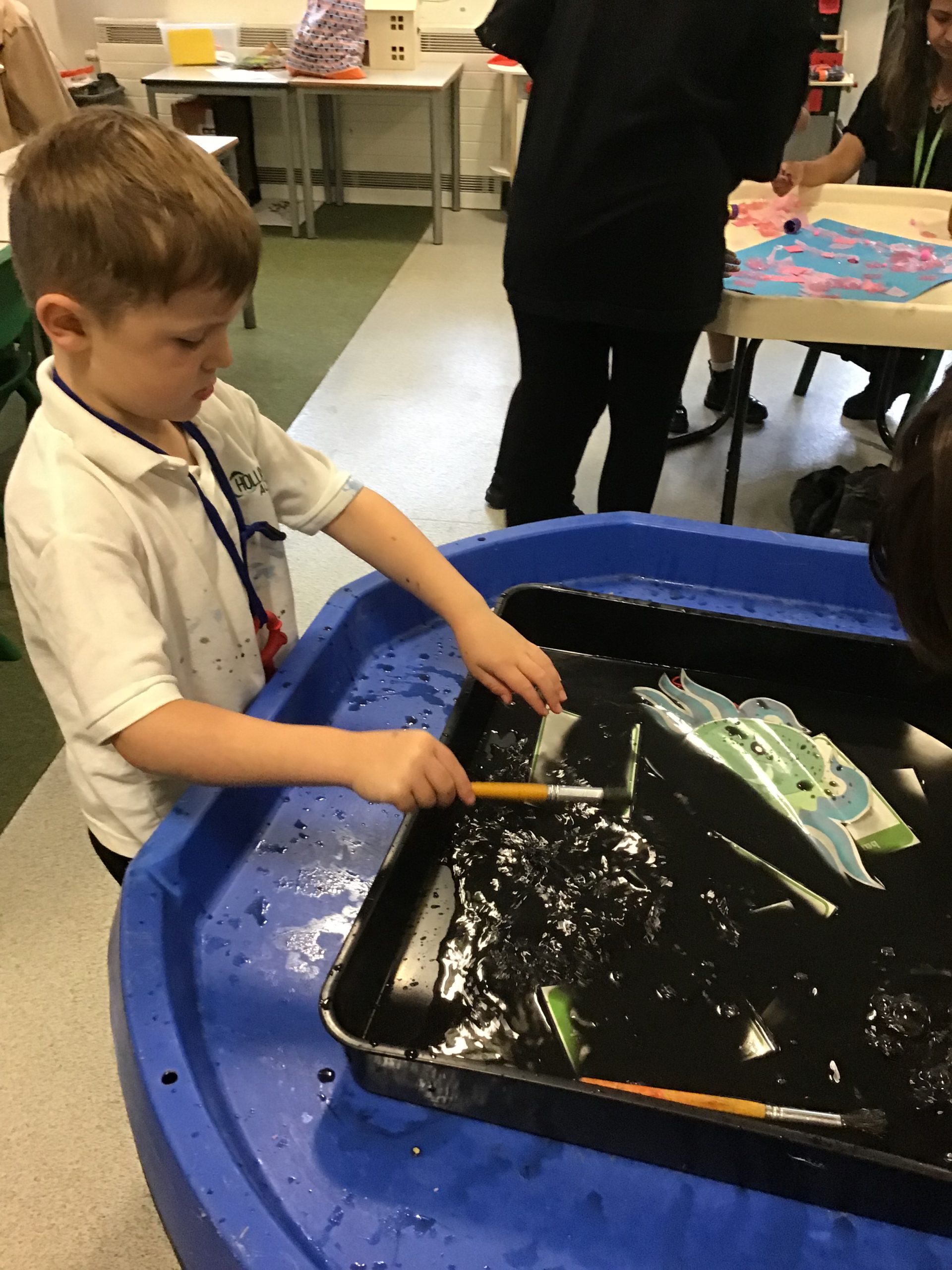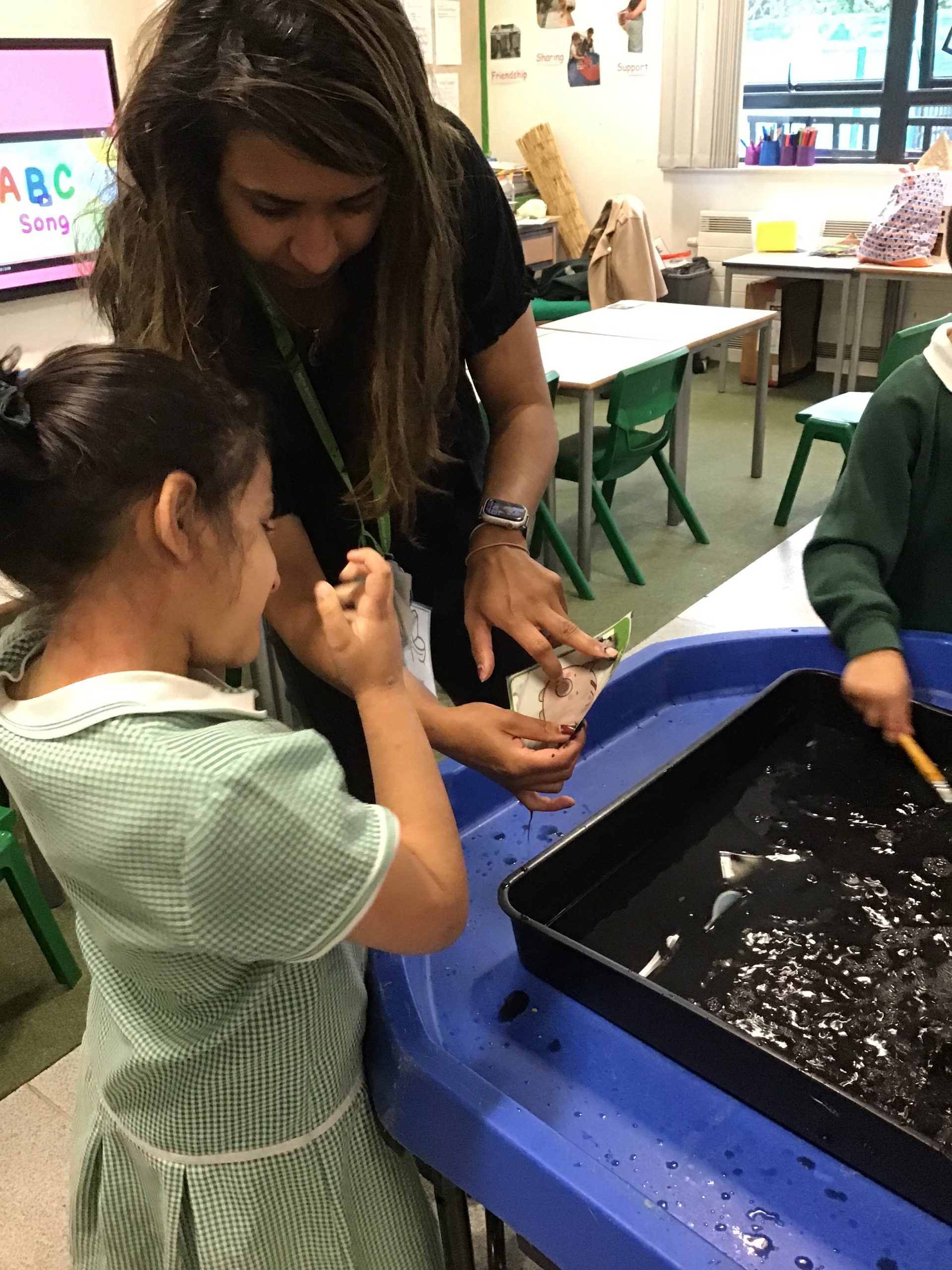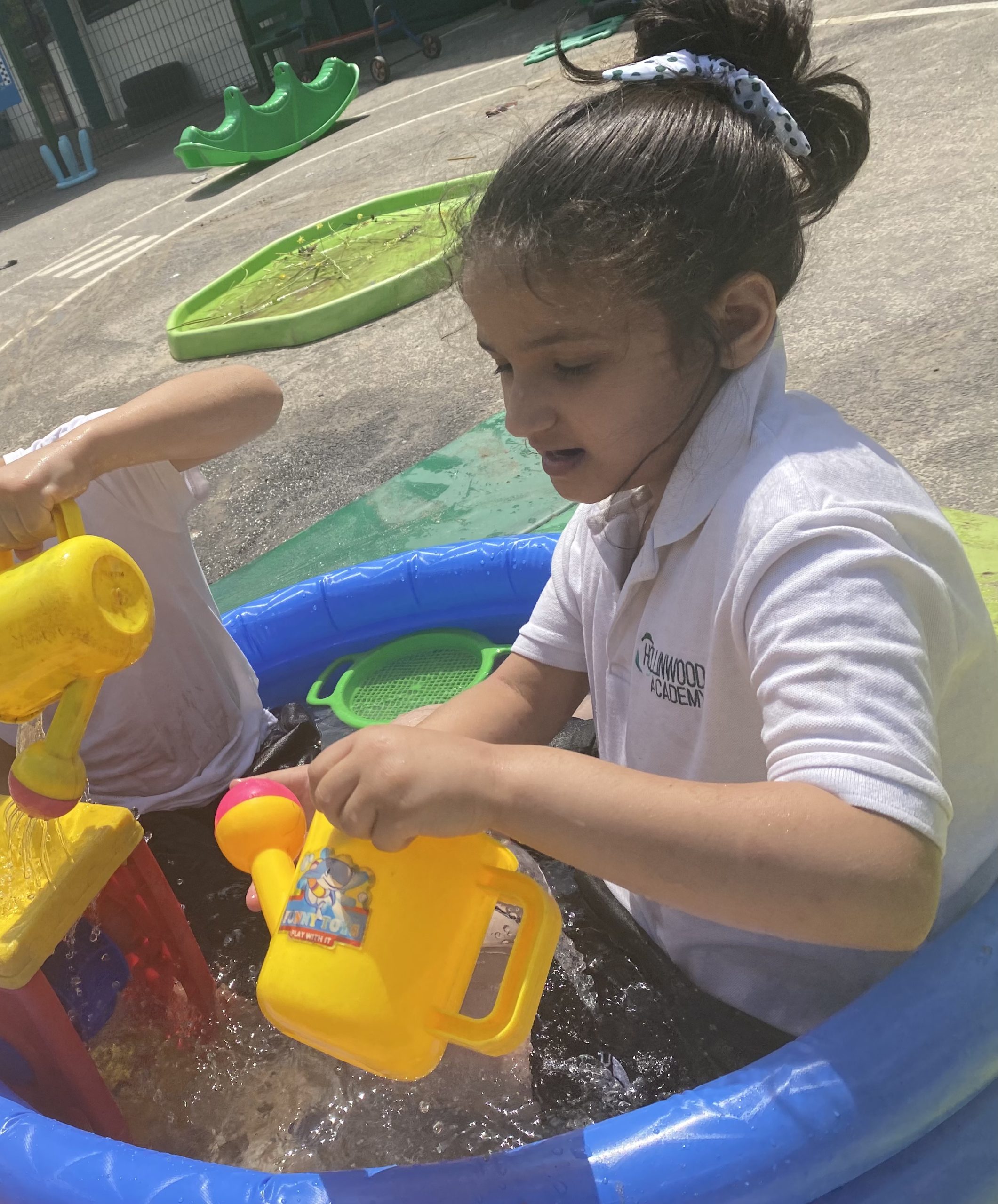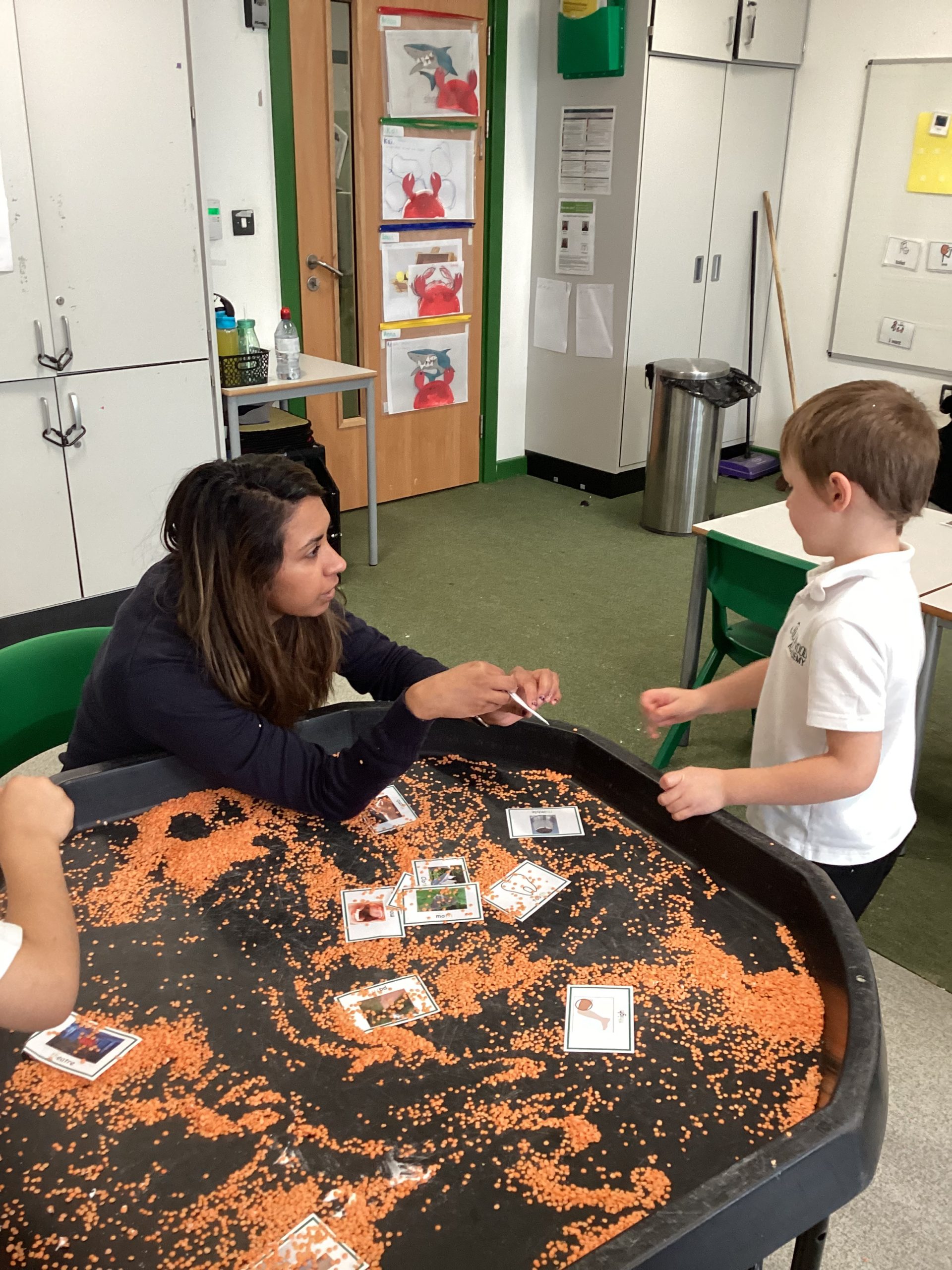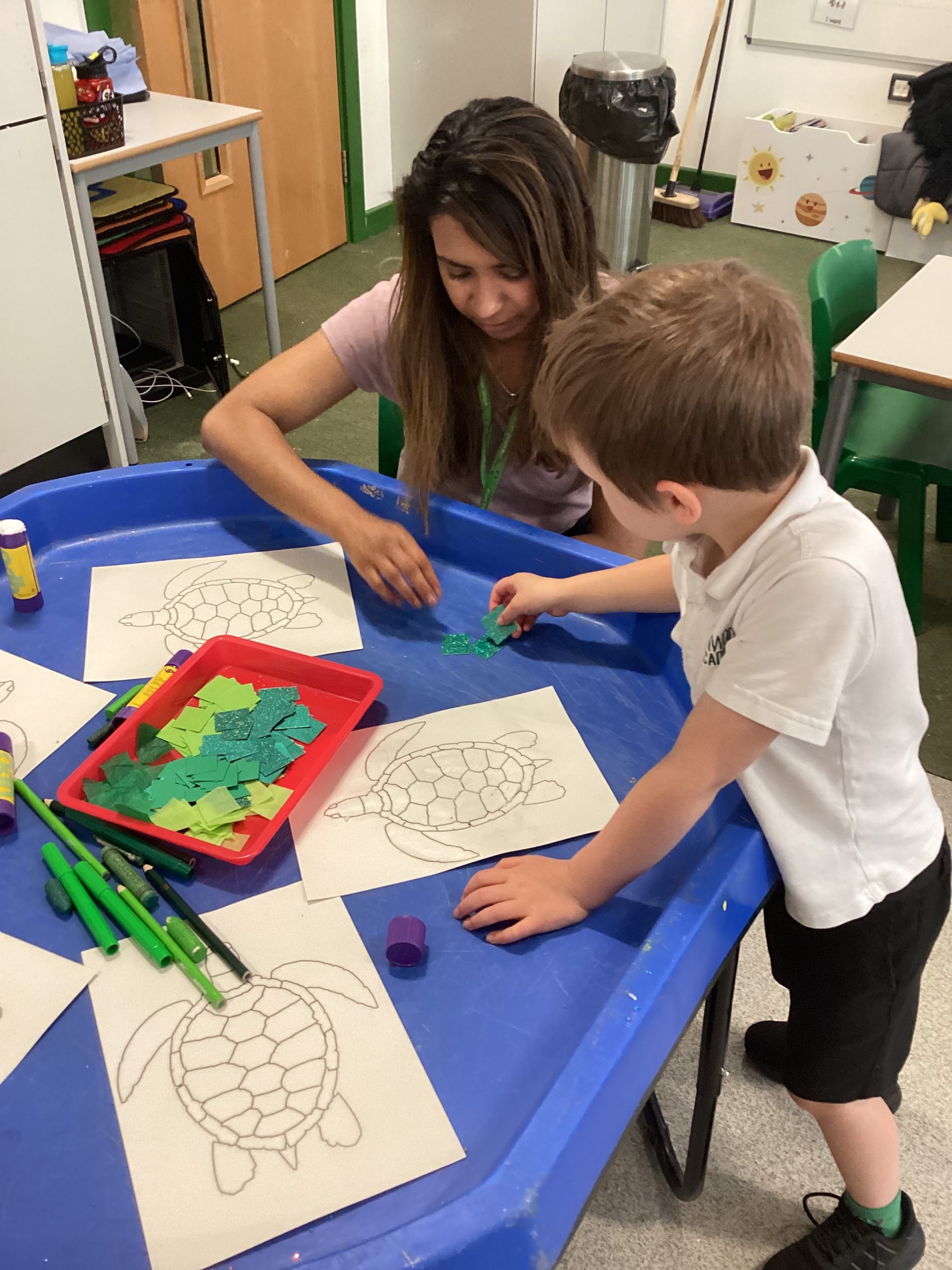 Now to Mr Owen's form…
"This term in our class we have been focusing on communication and team work, through our intervention lessons we have been working together to solve problems, for example we have completed jigsaws together.
Some of our students have even built a fan together…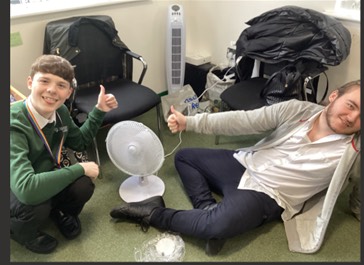 We have been playing team sports in P.E. grouping our ideas together to form tactics for various sports. We have been participating in team games to improve our communication skills in class. 
We have all furthered our life skills by learning about our history and the importance of equality. The class have done exceptionally well and have grasped this subject. During our discussion we have discussed different religions and different cultures and how equality is affected.
During maths we have completed the topic angles and basic rules that apply when solving angle related questions. And looking at different types of triangles and their properties.
During our Science lessons we have all learnt how to wire a plug and what the difference is with the wires.
I would like to say a huge well done to our form, they have all done brilliantly this term and are progressing fantastically. Keep up the hard work!"
Mr Owen and Mrs Bottery
Now to our amazing SUPER STARs and SEALs
Mrs Lerigo's STAR of the week is Oliver for using a fork to feed himself his lunch.
Mrs Lerigo's SEAL Superstar is Ziyan for playing nicely during water play with his friends.
Miss Pietraszewska's STAR of the week is Mysha for great behaviour and engagement in her phonics work.
Miss Parkinson's STAR of the week is Rayyan for fantastic work in phonics this week.
Mr Corrigan's STAR this week is David for a brilliant transition morning.
Mr Corrigan's SEAL Superstar is Cole for coping really well with change.
Mr Corrigan's WOW moment goes to Oscar, Shane, Isaam, Logan and Jared. Well done!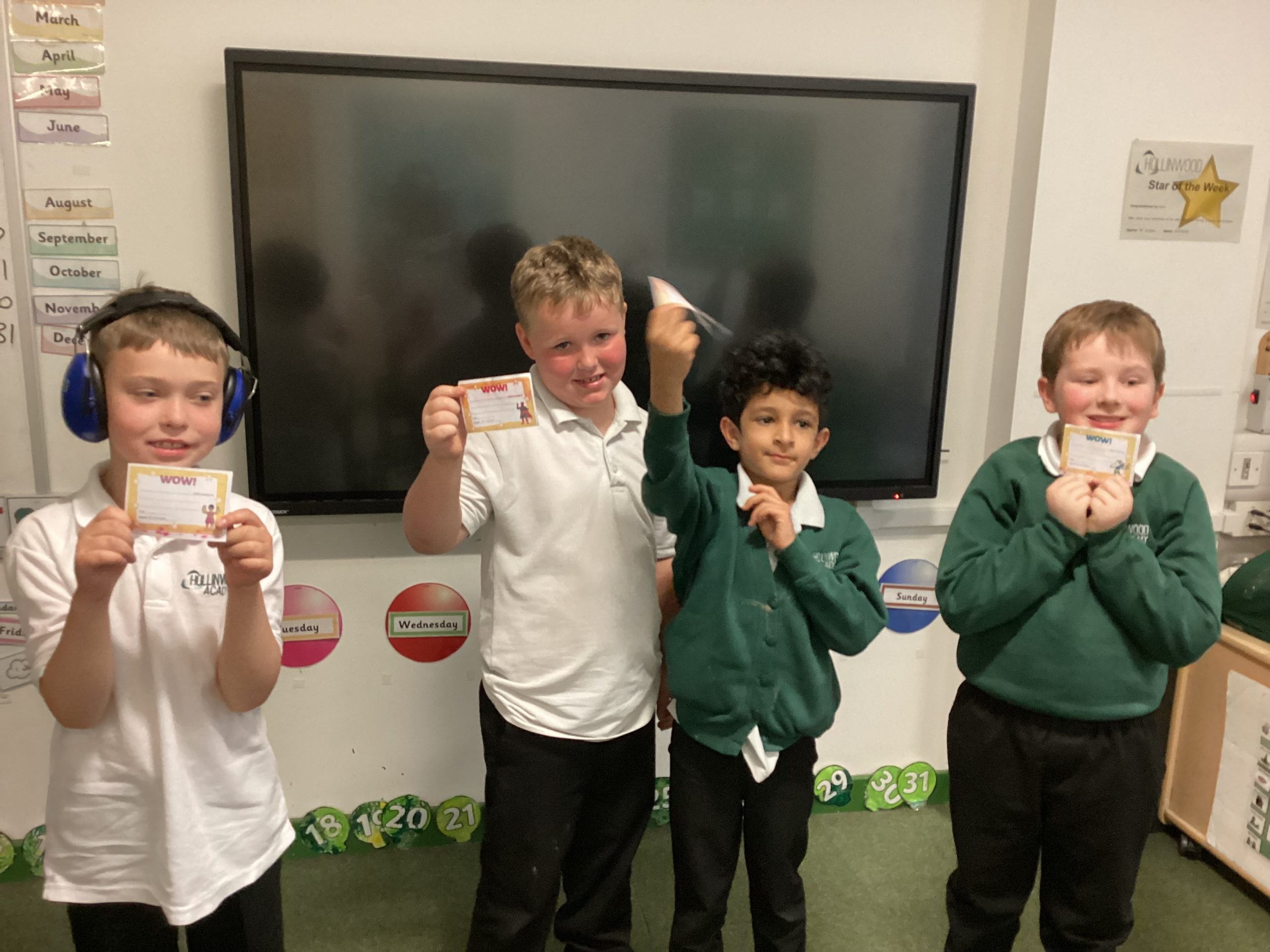 Mrs Halkyard and Miss McDonald's STAR of the week is Andie – For having an amazing week, making good choices and her effort in PE.
Mrs Halkyard and Miss McDonald's SEAL of the week is Tyler for coping really well with transition.
Mrs Halkyard and Miss McDonald's DOJO winner is Oliver. Well done!
Mrs Davies' STAR of the week is Lenni for staying calm during the fire alarm.
Miss Simms' STAR of the week is Amario for having a positive attitude towards his learning.
Miss Simms' SEAL Superstar is Alfie for having a positive and independent transition in to new bridge school.
This week is busy as we have our Full Governor's meeting on Monday 4th July at 4pm and I look forward to sharing with our Governor's our successes this academic year and our priorities for the next academic year.
On Wednesday 6th July, we will be holding our primary sports day and a letter will be sent home to families next week.
Next Friday 8th July we will also be holding a careers day for the whole school, where we will see a number of business partners from a variety of companies sharing information and hosting activities about their workplace, their job, and the education and skills that are required for success in their career. We can't wait.
I hope you have a lovely weekend.
Mrs Millard