Blog 24.06.2022
I want to start my blog this week by congratulating our year 11 students. On Thursday this week, they finished their GCSE exams and we are incredibly proud of all our students. This week was a challenge as on Monday they had two exams and it was a really intense day – but they did it. Every single student has shown real resilience and determination to do their best. We wish every student the very best of luck as they move onto their KS5 provisions but we look forward to celebrating them achieving their best when results are released this summer.
This week we have held a transition meeting for the new year 7 families as their child moves from primary to secondary. We held three sessions and these were well received by families. We wanted to share our school community and answer any questions that the families had as their child transitions from primary to secondary as this move is very daunting, not only for the students but the families too. My eldest daughter is currently in year 6 and she is about to start her journey into secondary school so I can appreciate the nerves and anxieties that this transition brings. To further support our students, we held our first transition sessions for all our primary classes and new year 7 forms. It was wonderful to see new students and staff and we look forward to the remaining sessions to come.
On Friday afternoon, we celebrated our Super Learning Day by raising awareness of Pride throughout History, Identity, and Religion.
At primary, our children had the opportunity to explore differences in relation to RE and identity. Throughout KS1 and KS2 our children discovered how everyone has a different family, recognised different types of relationships, and identified how religions celebrate occasions. At secondary, our children were given the chance to develop their understanding and promote diversity through researching famous public figures and further explored the history of LGBTQ+.
We hope that the afternoon gave our children and young people the opportunity to discuss pride, highlight further how we are different, and to be able to identify how the similarities and differences in religion can have an impact on identity. A big thank you to our children, young people and staff, for a great afternoon and for their fantastic effort in celebrating each individuality and uniqueness!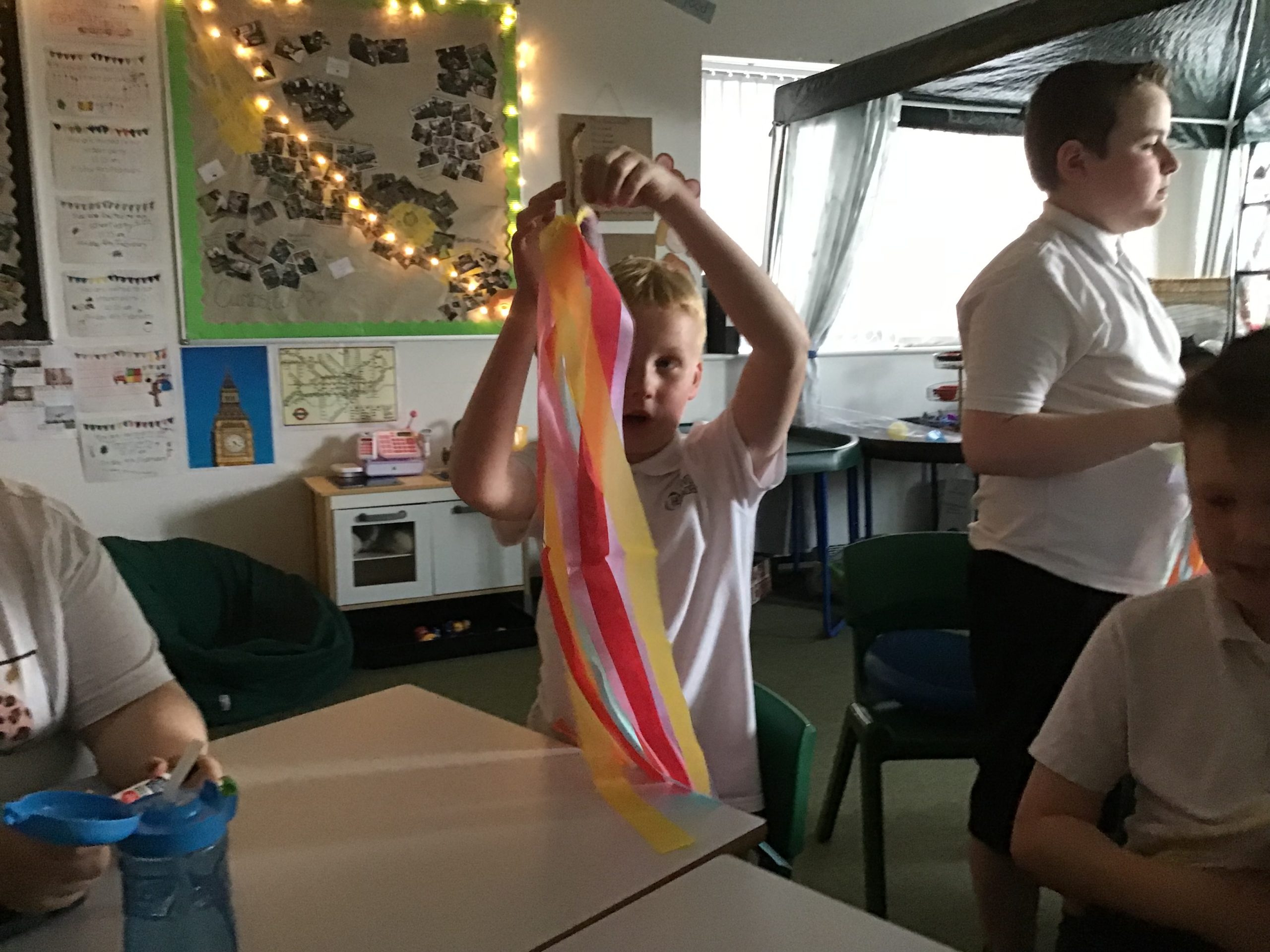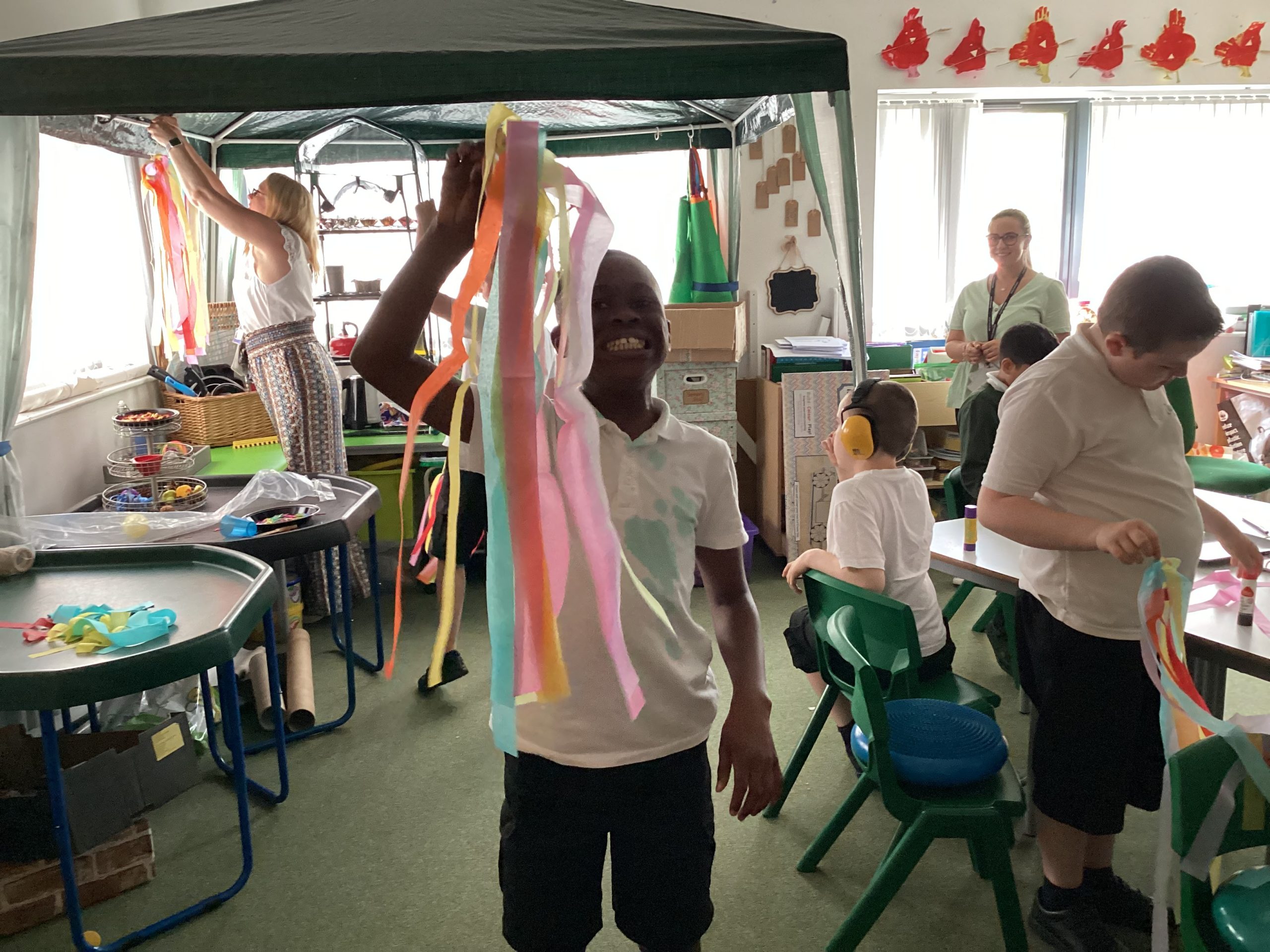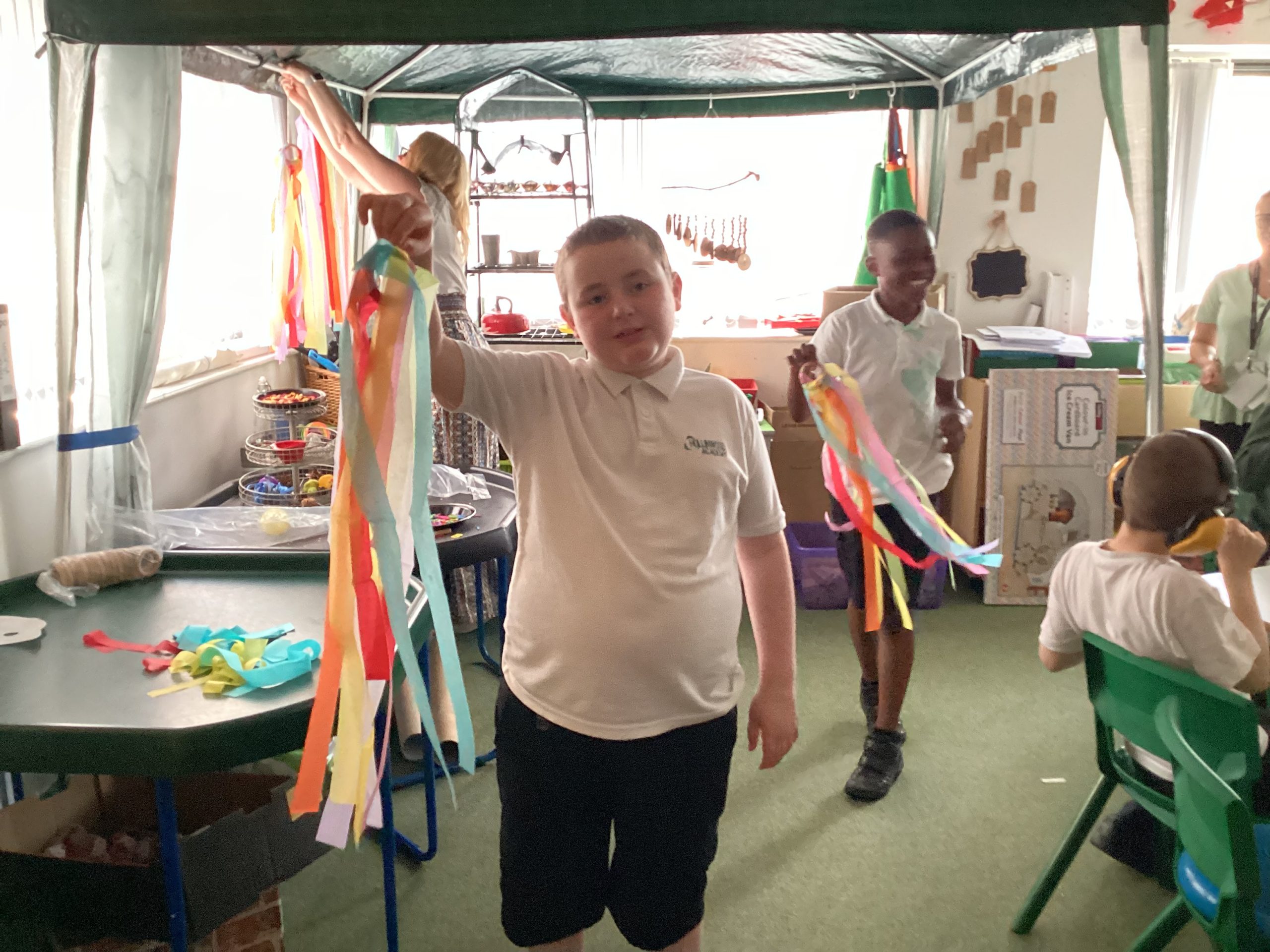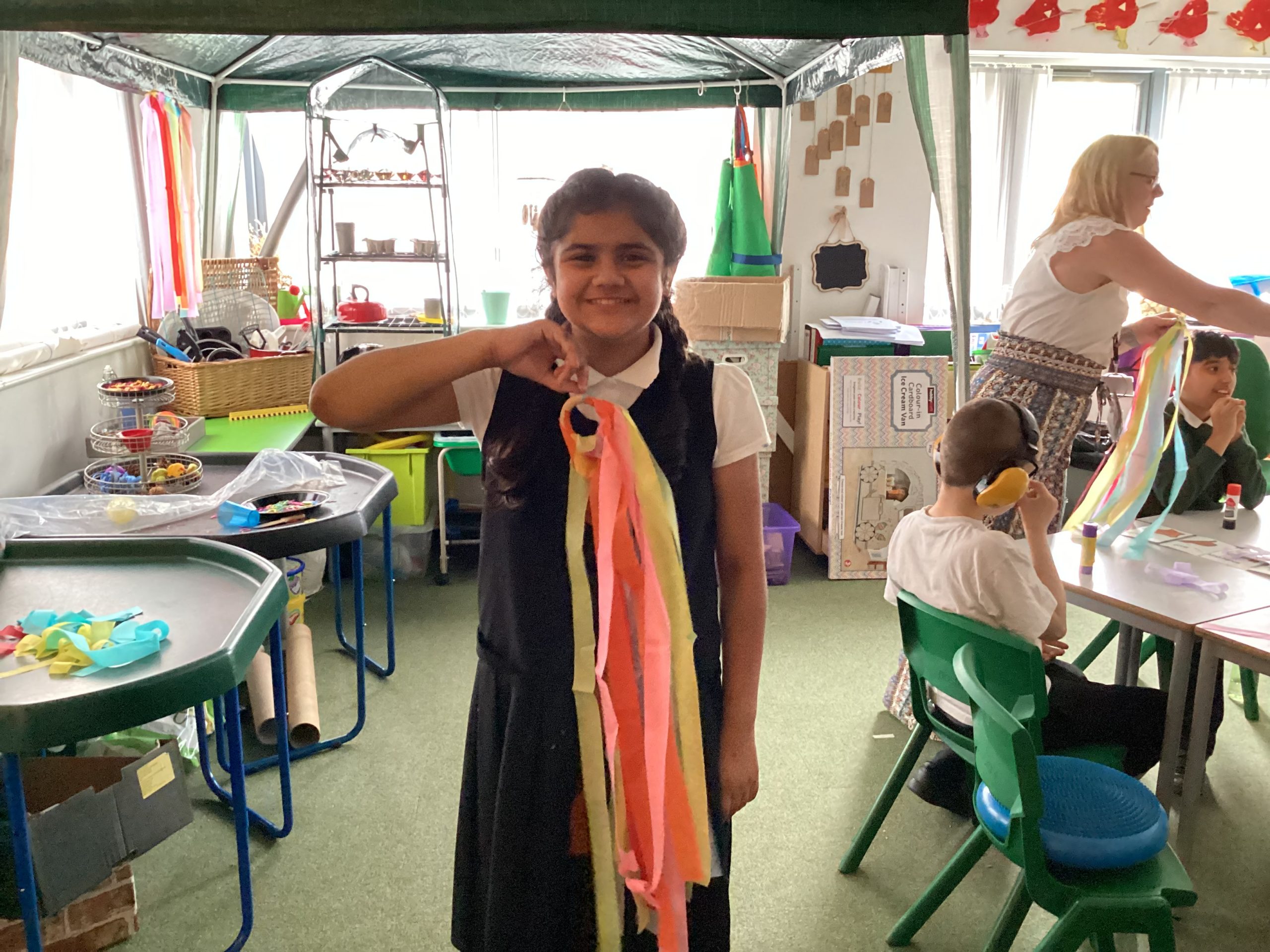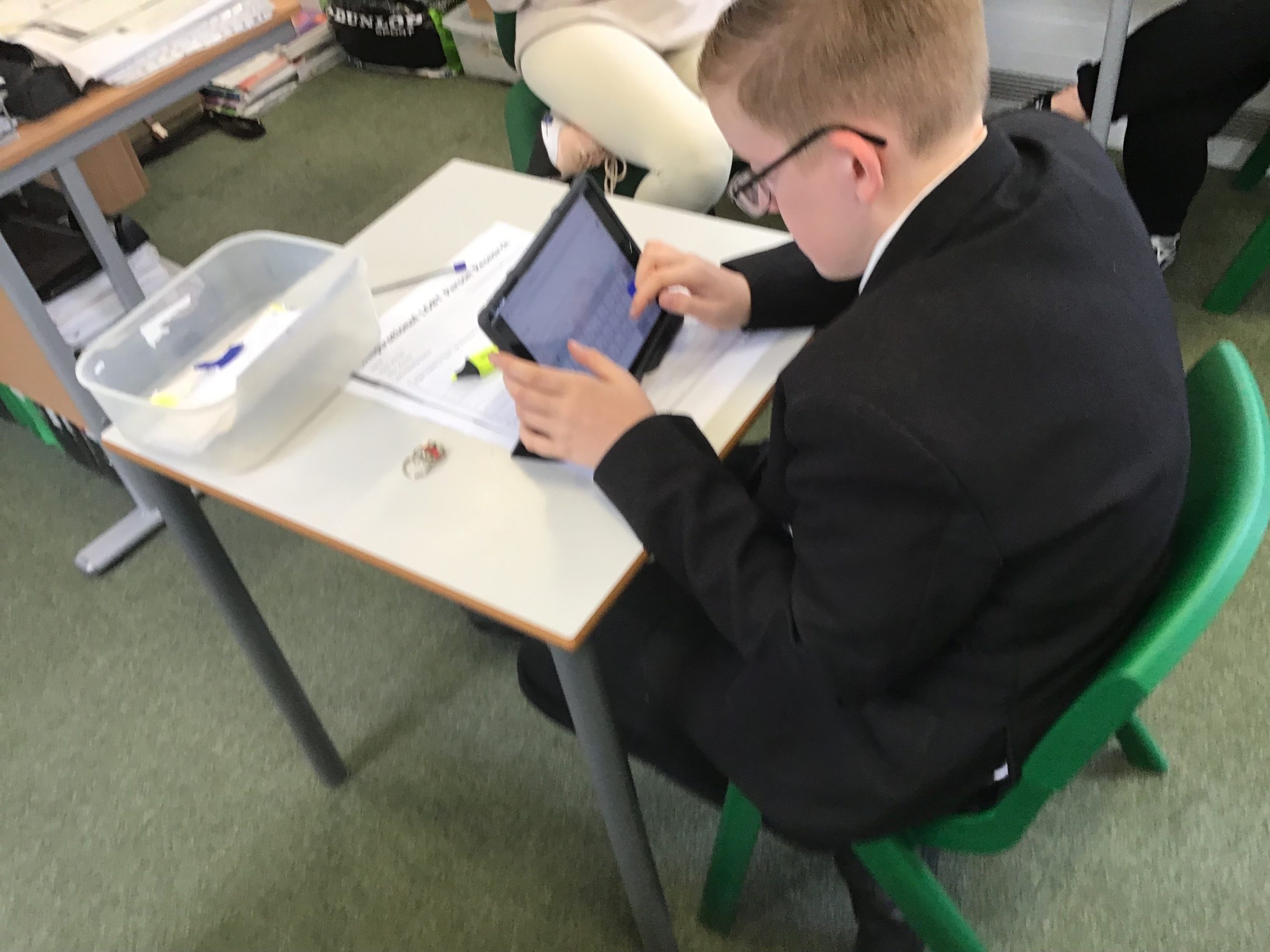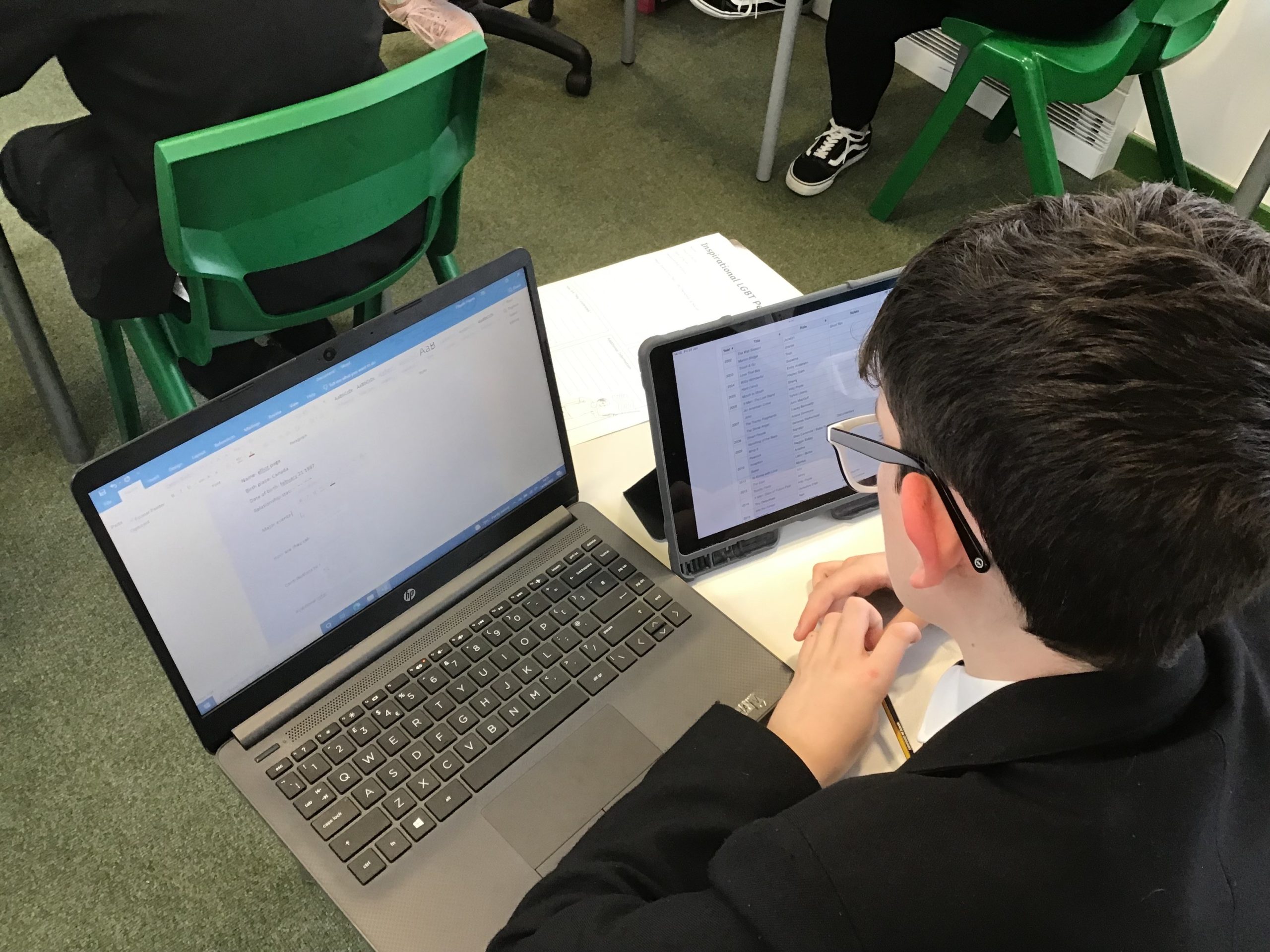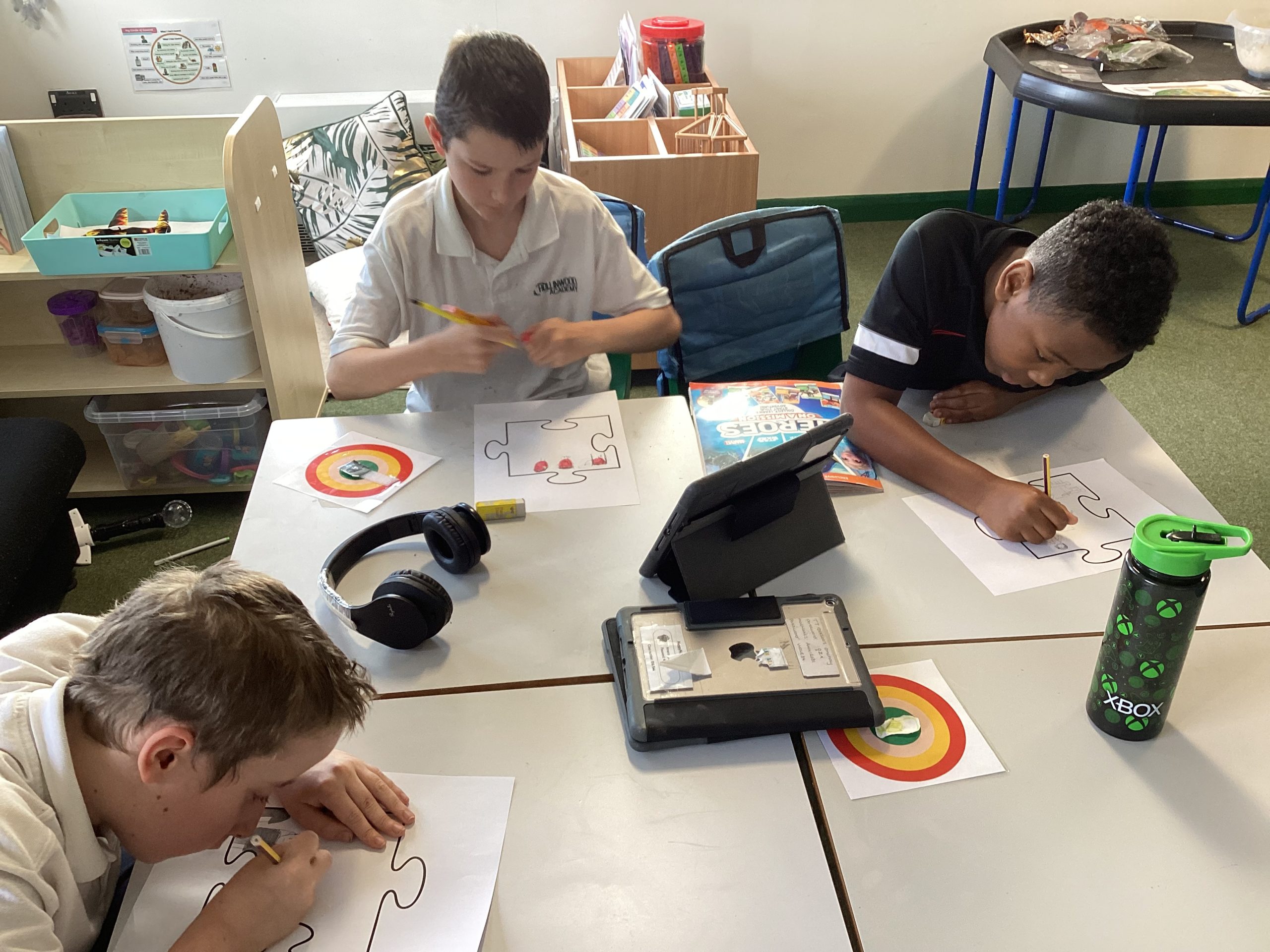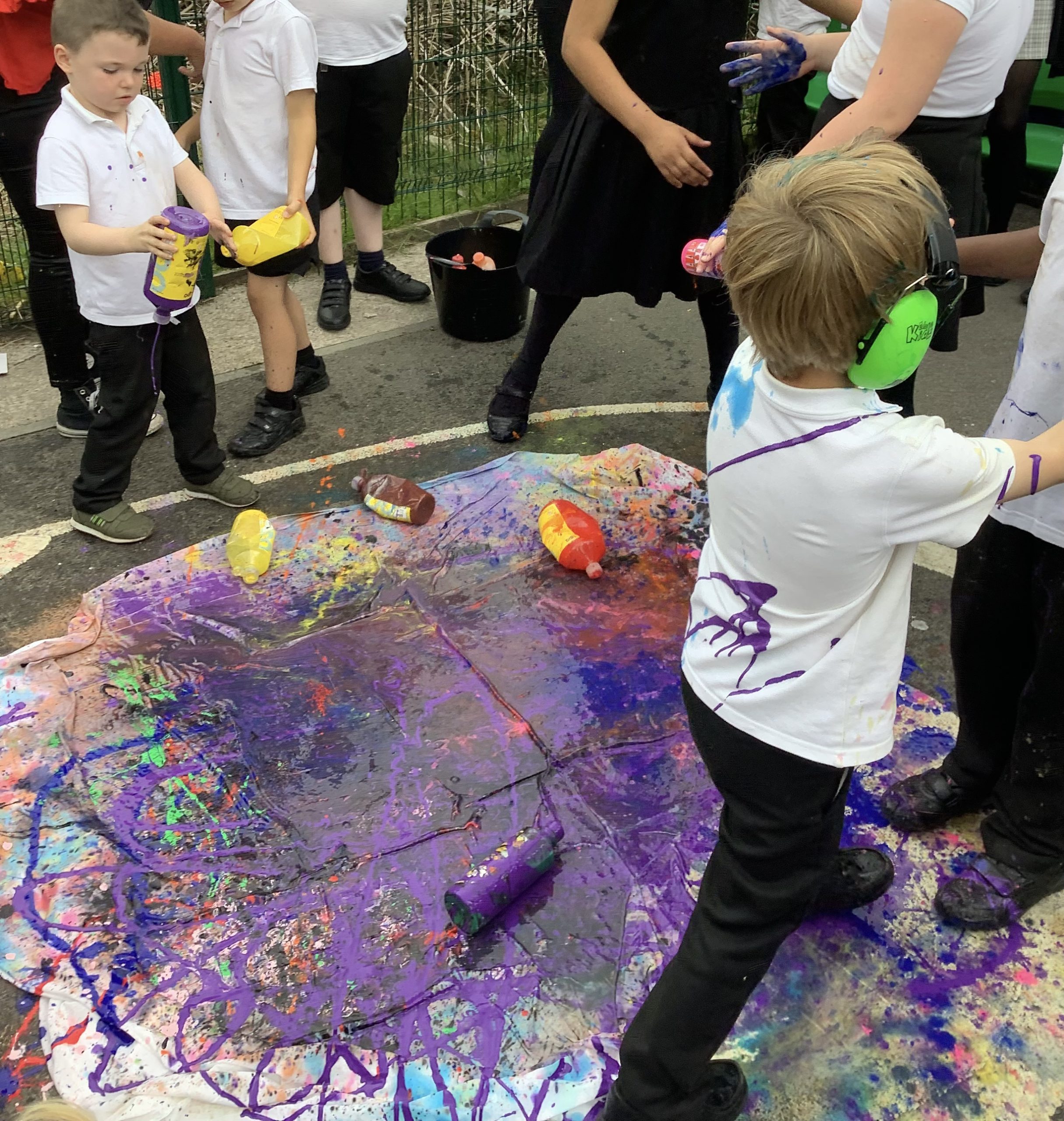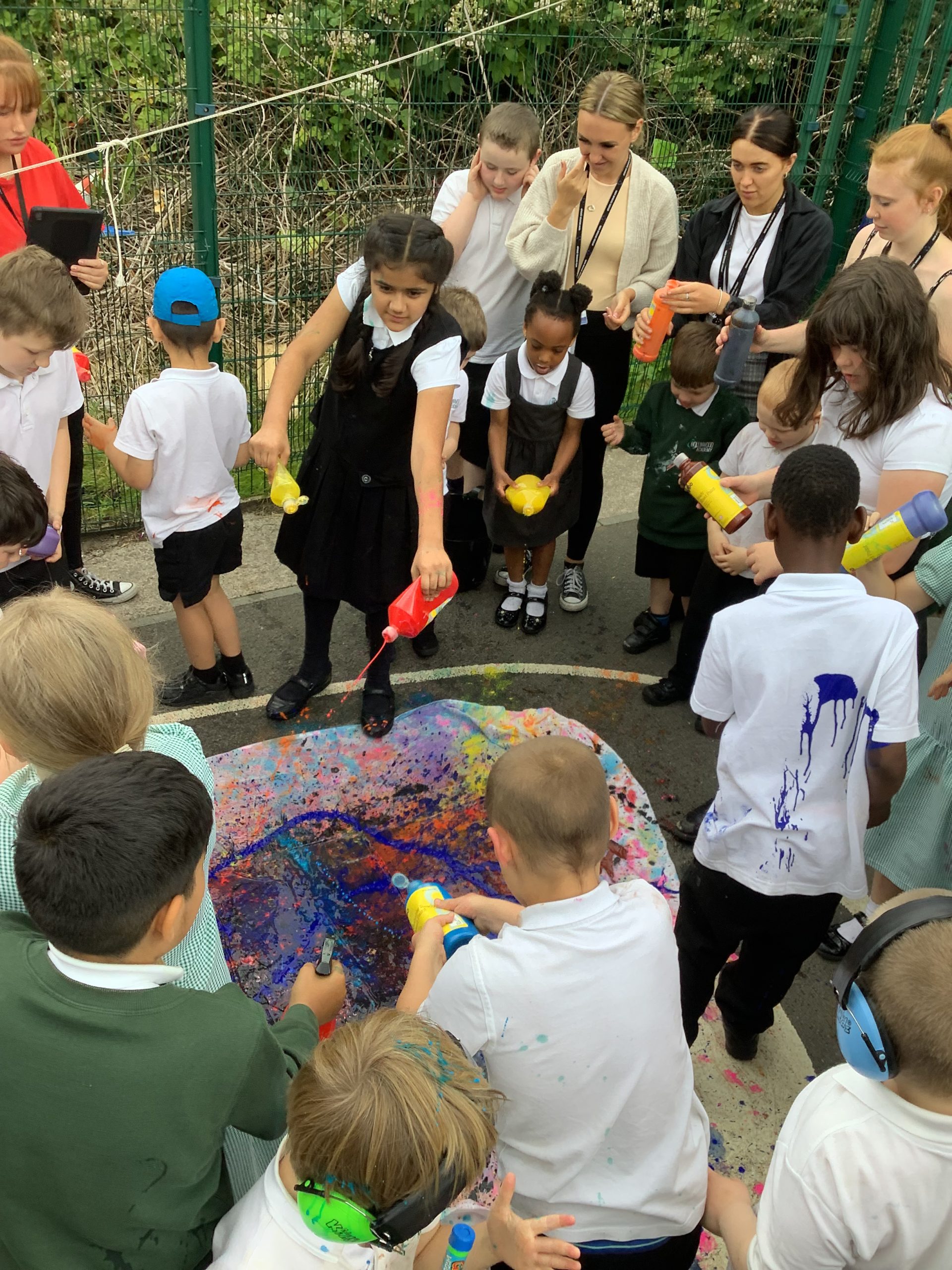 Let's see what some of the classes have been doing starting with Mr Corrigan's class…
Before the holidays we released our class butterflies. We were sad to see them go but we learned so much and the class loved watching them fly off on new adventures.
Our Maths focus has been Time this half term. We have been learning time to the hour and half hour. This week we used stopwatches to count seconds and minutes.
For topic we have been learning about Christopher Columbus in History and making Columbus crafts in Art. The class built and tested Santa Maria ships and made a Columbus voyage pop-up.
In science, our topic is Take care. We have been discussing healthy lifestyles and the importance of exercise, as well as grouping foods for a healthy diet.
In geography we have been locating beaches and discussing their characteristics. This week we have been looking at the difference between human geography and physical geography.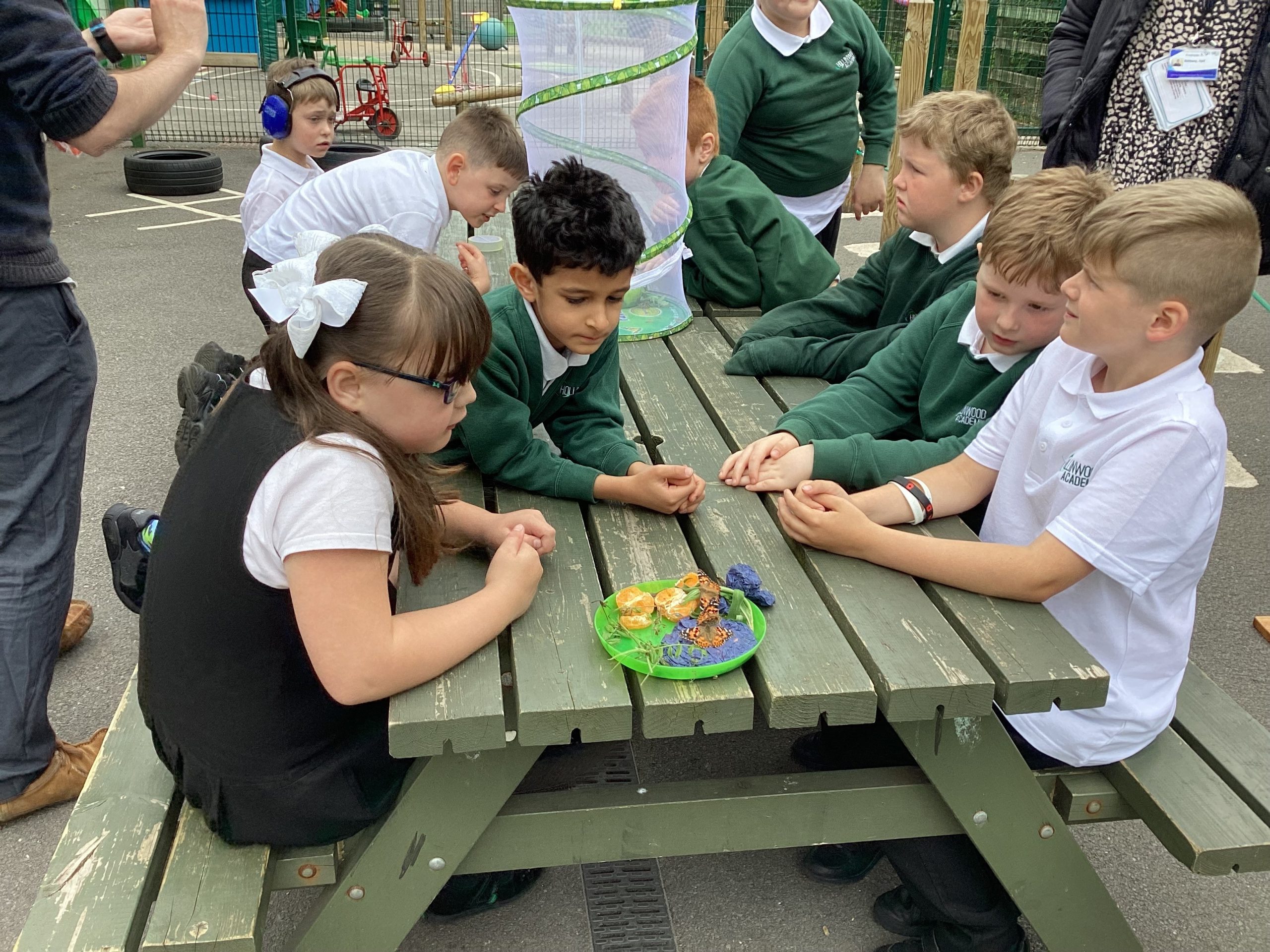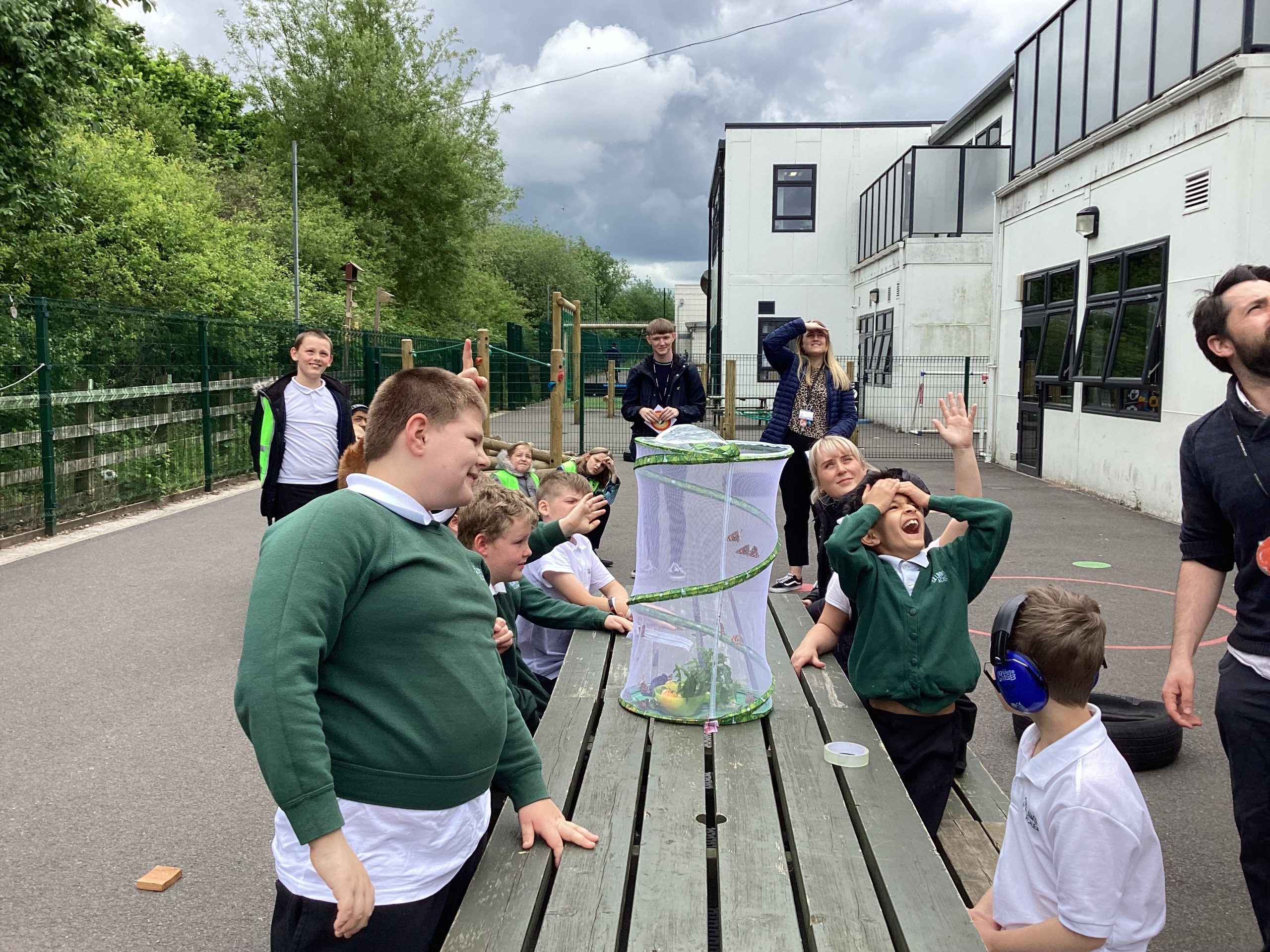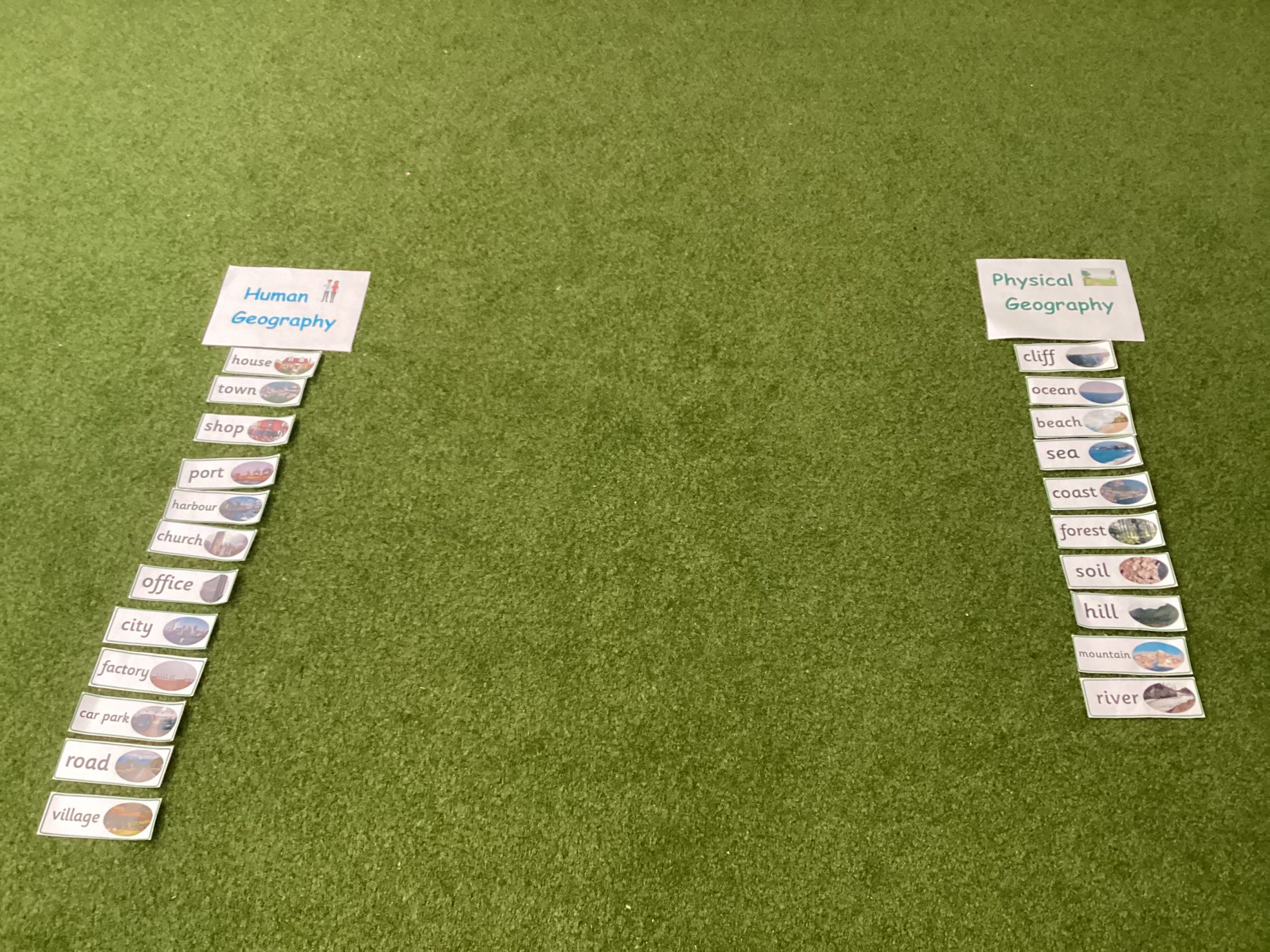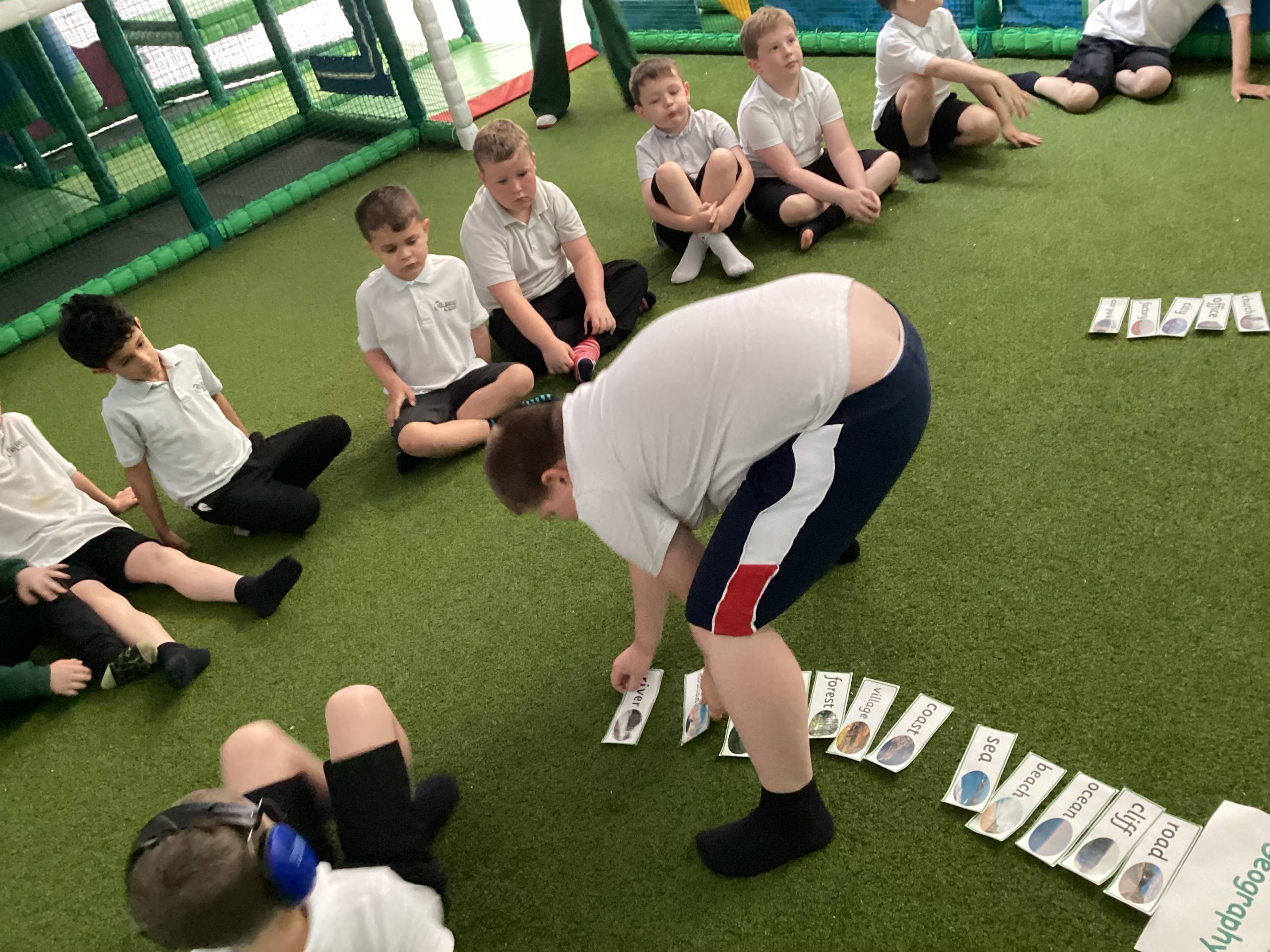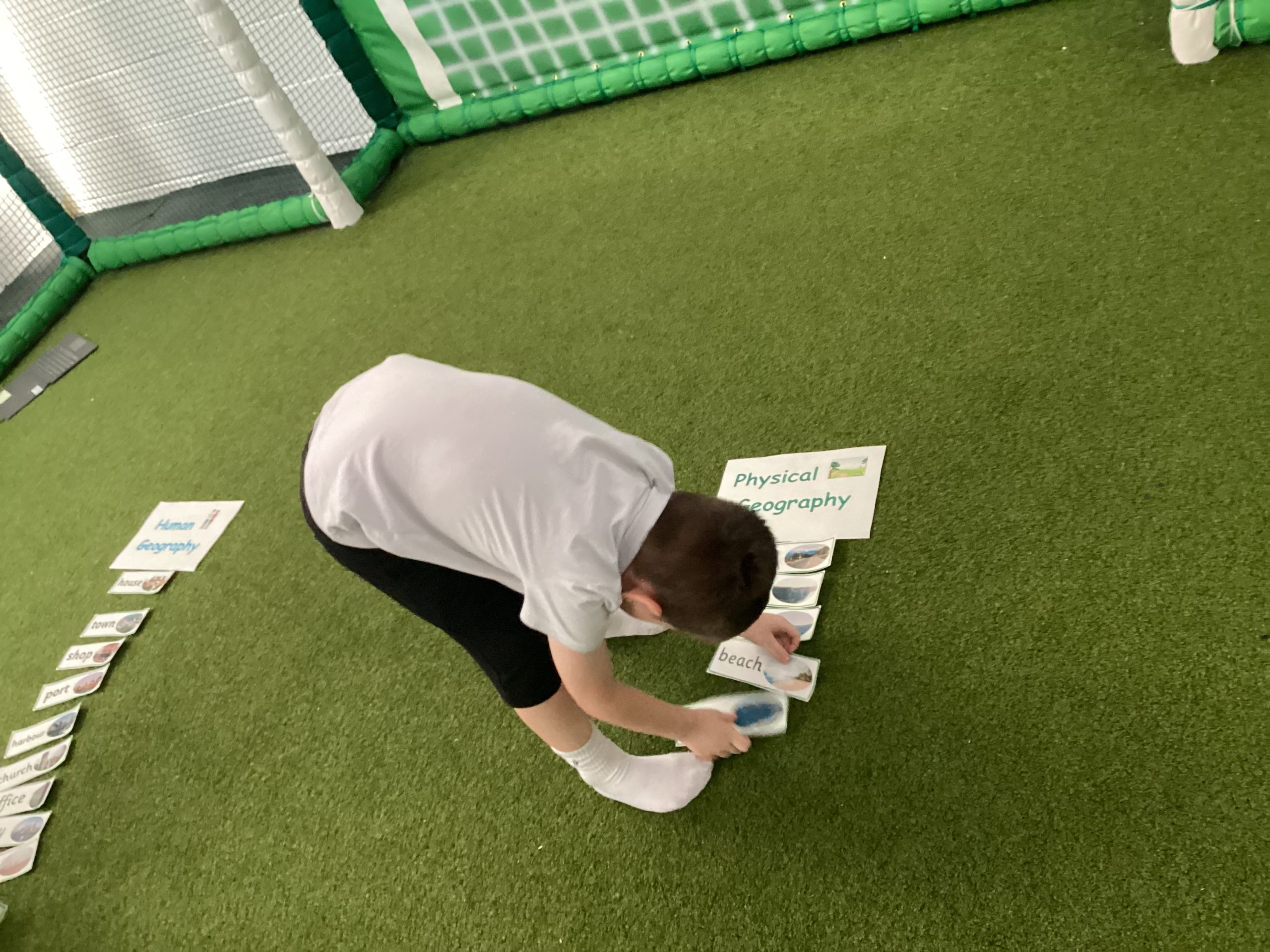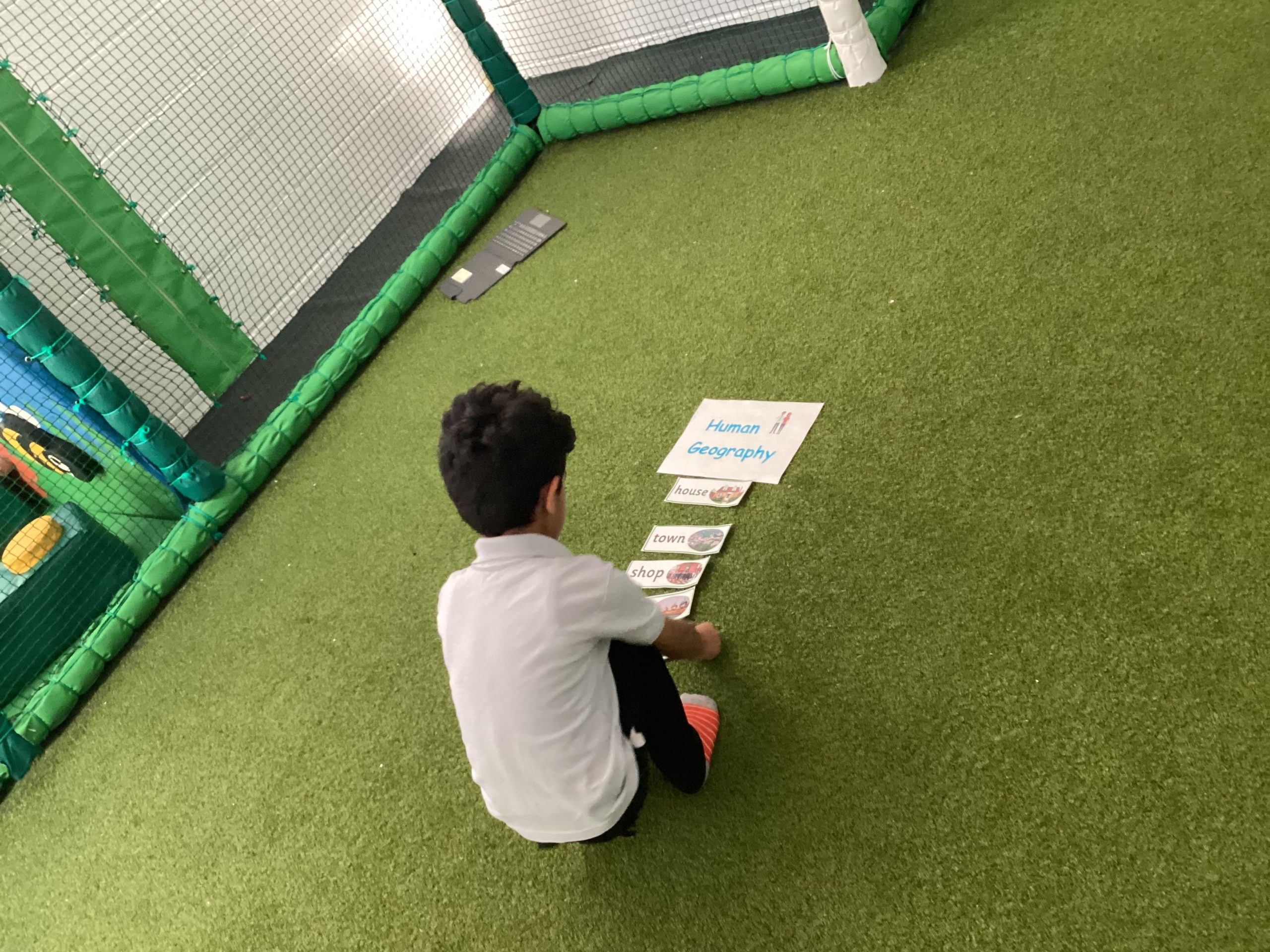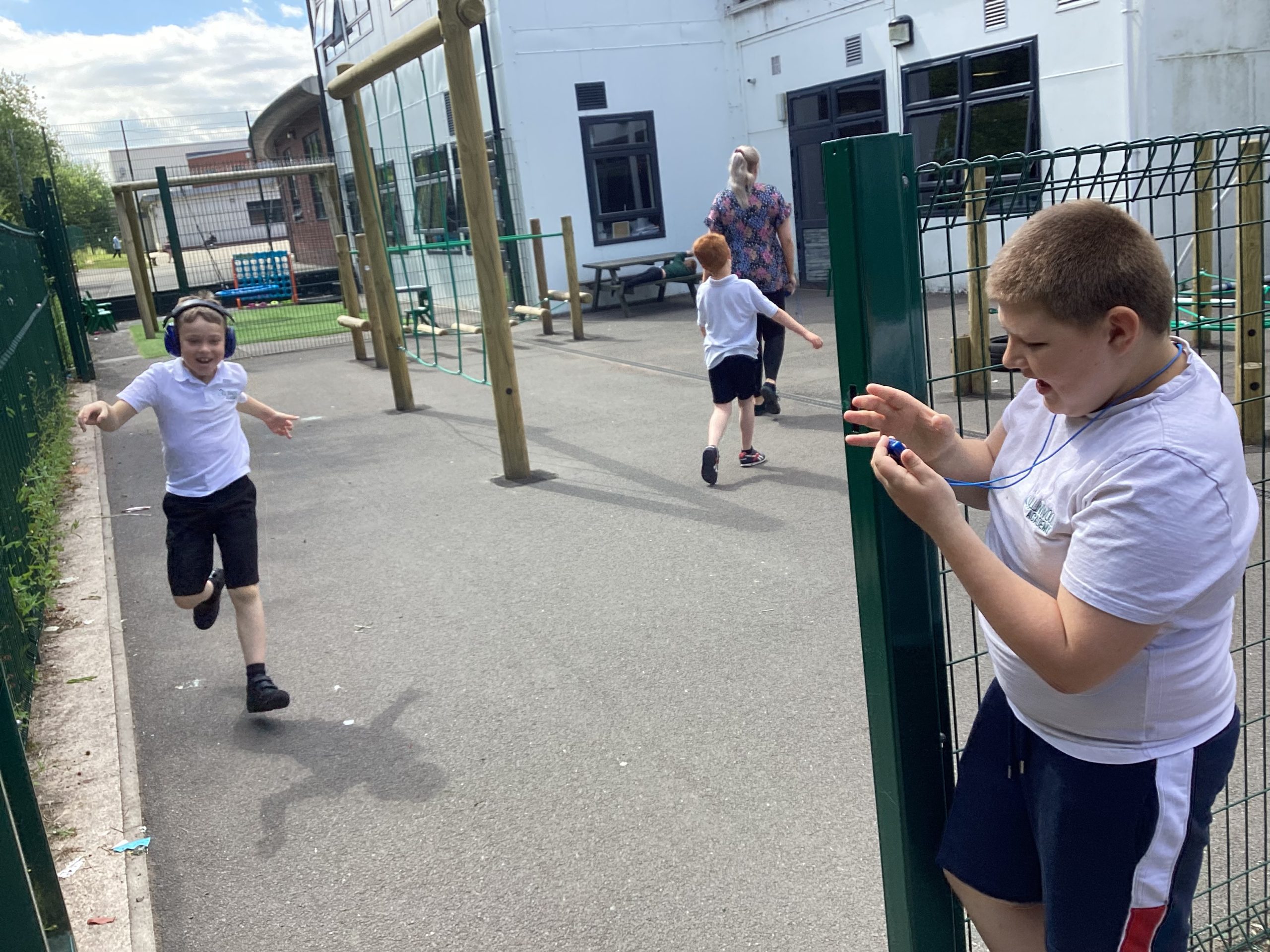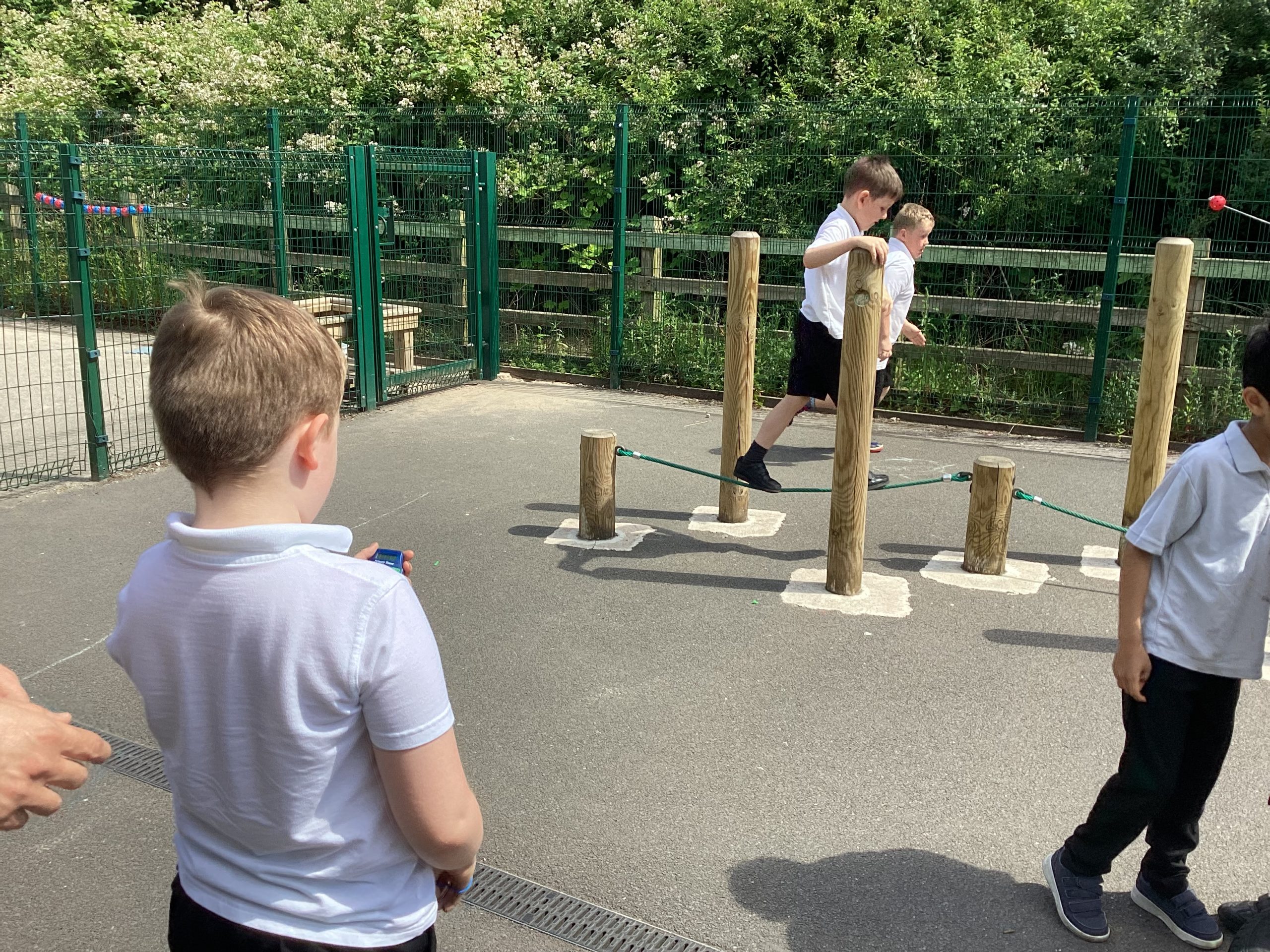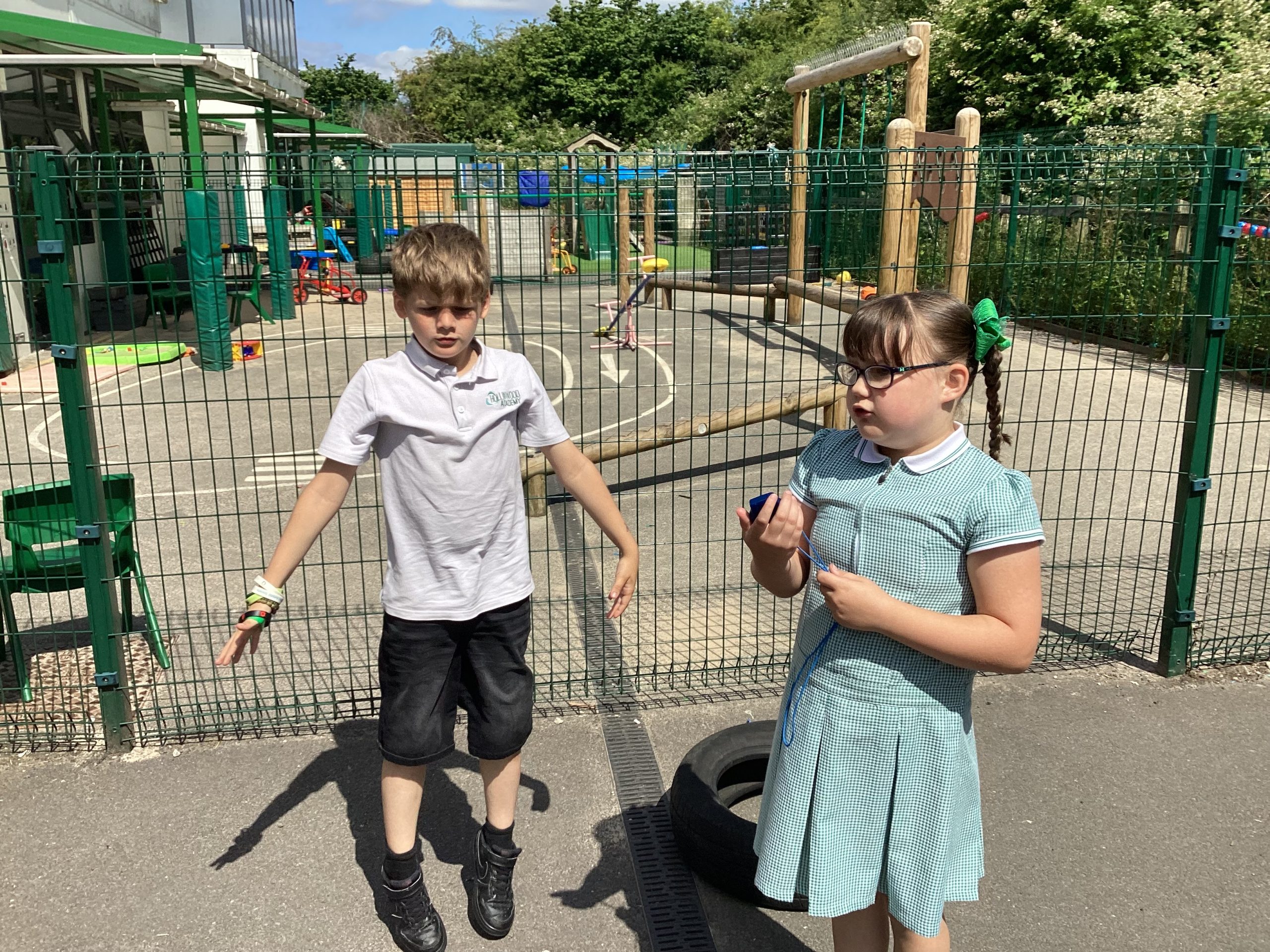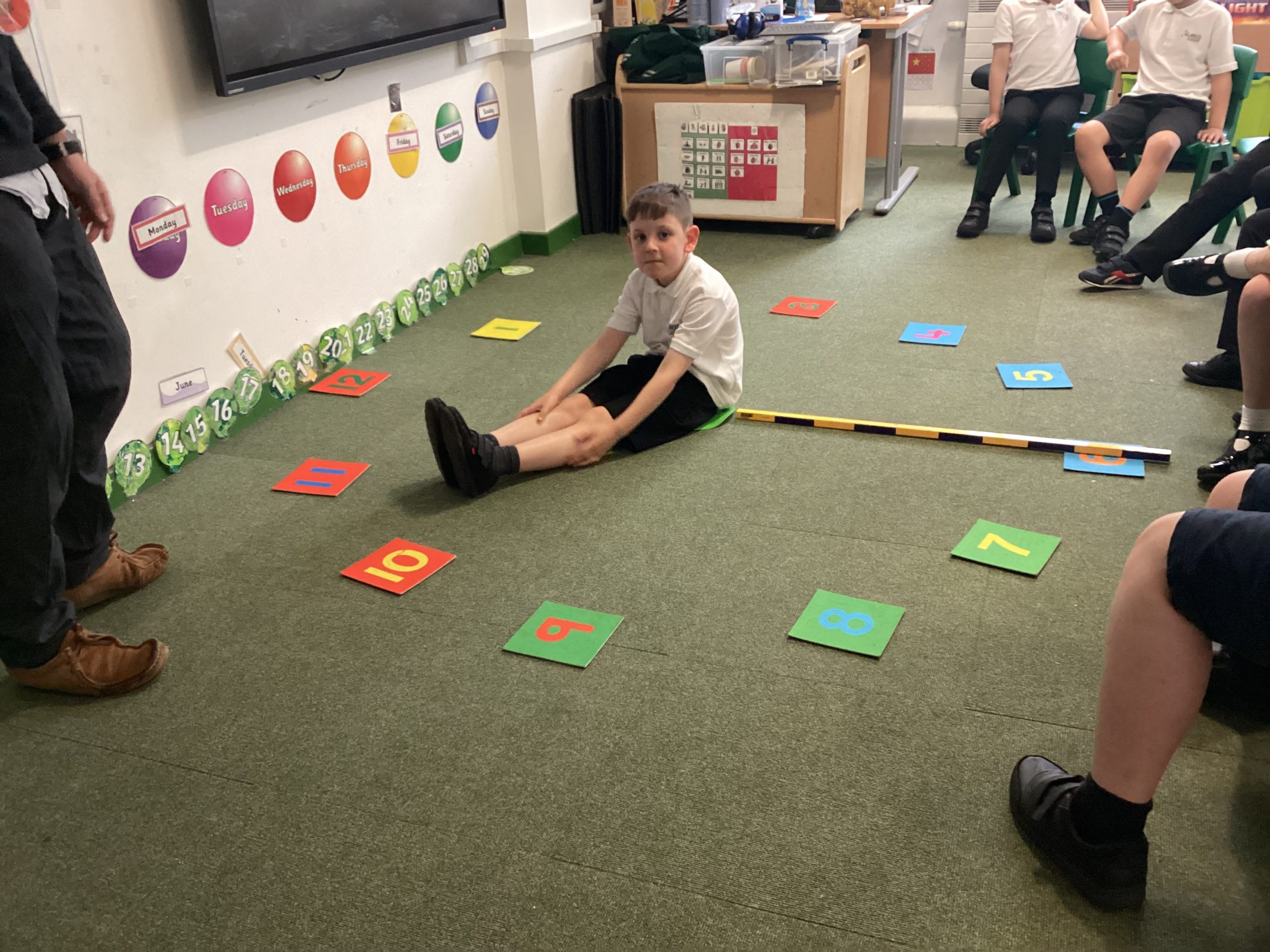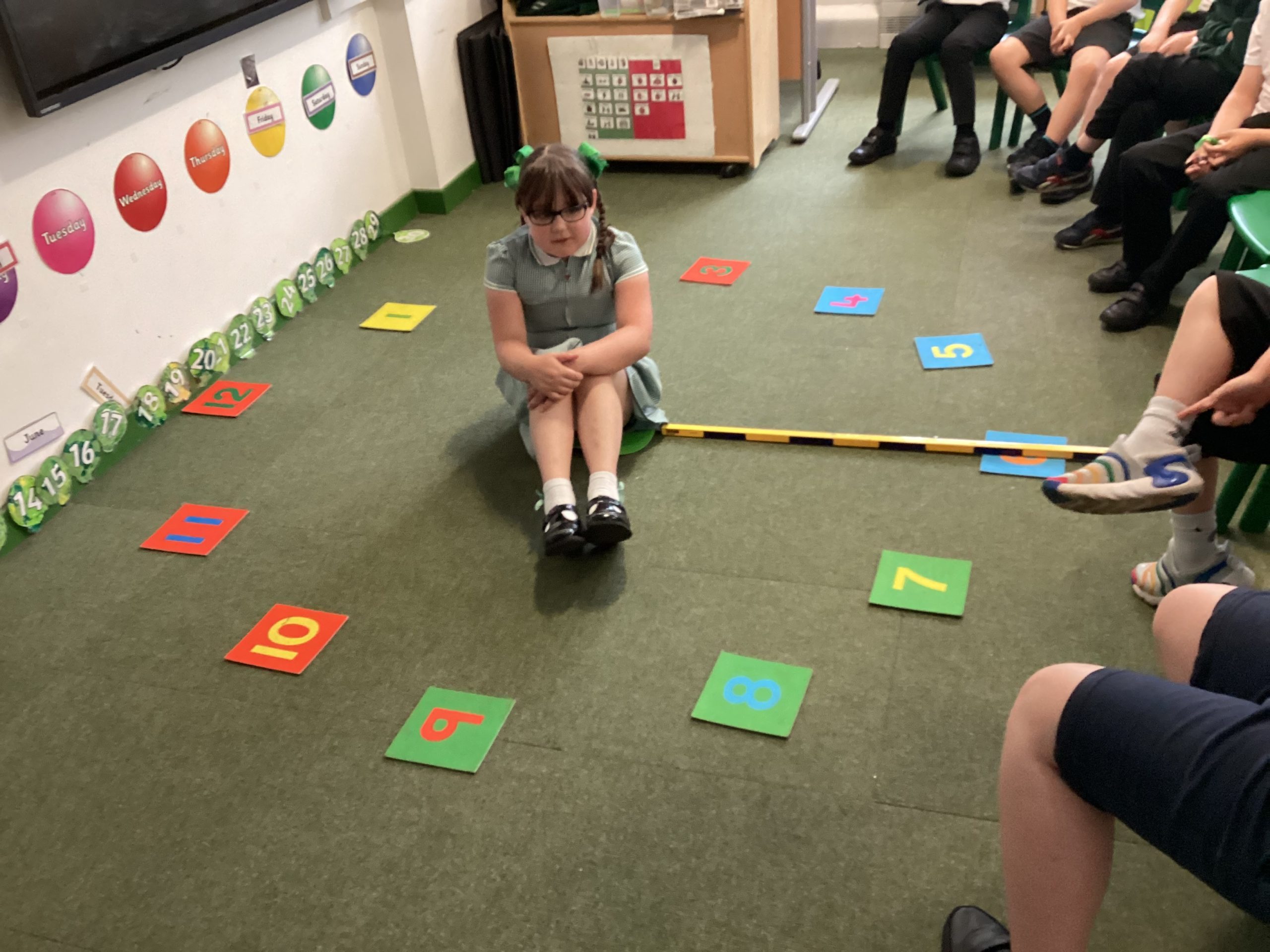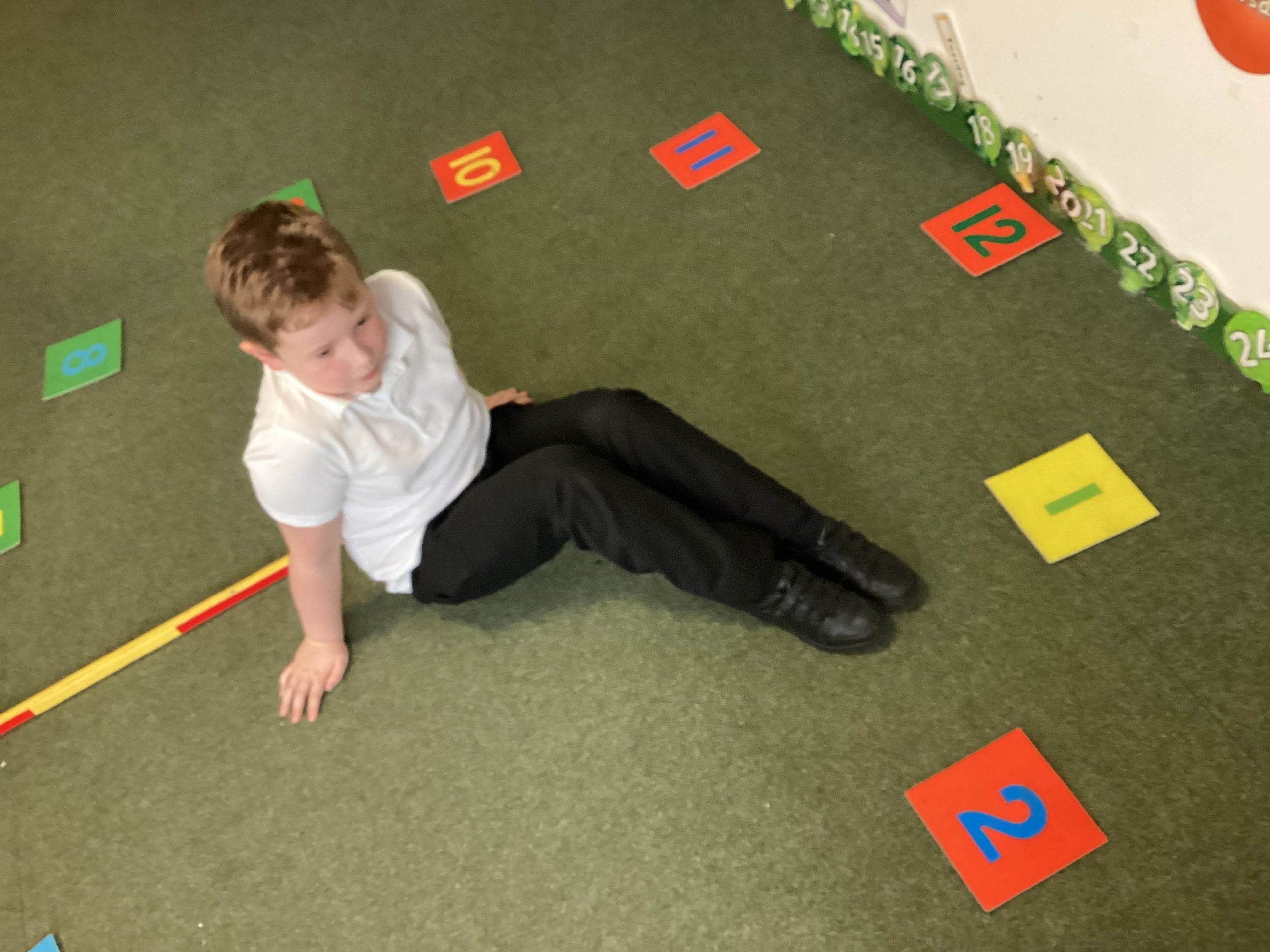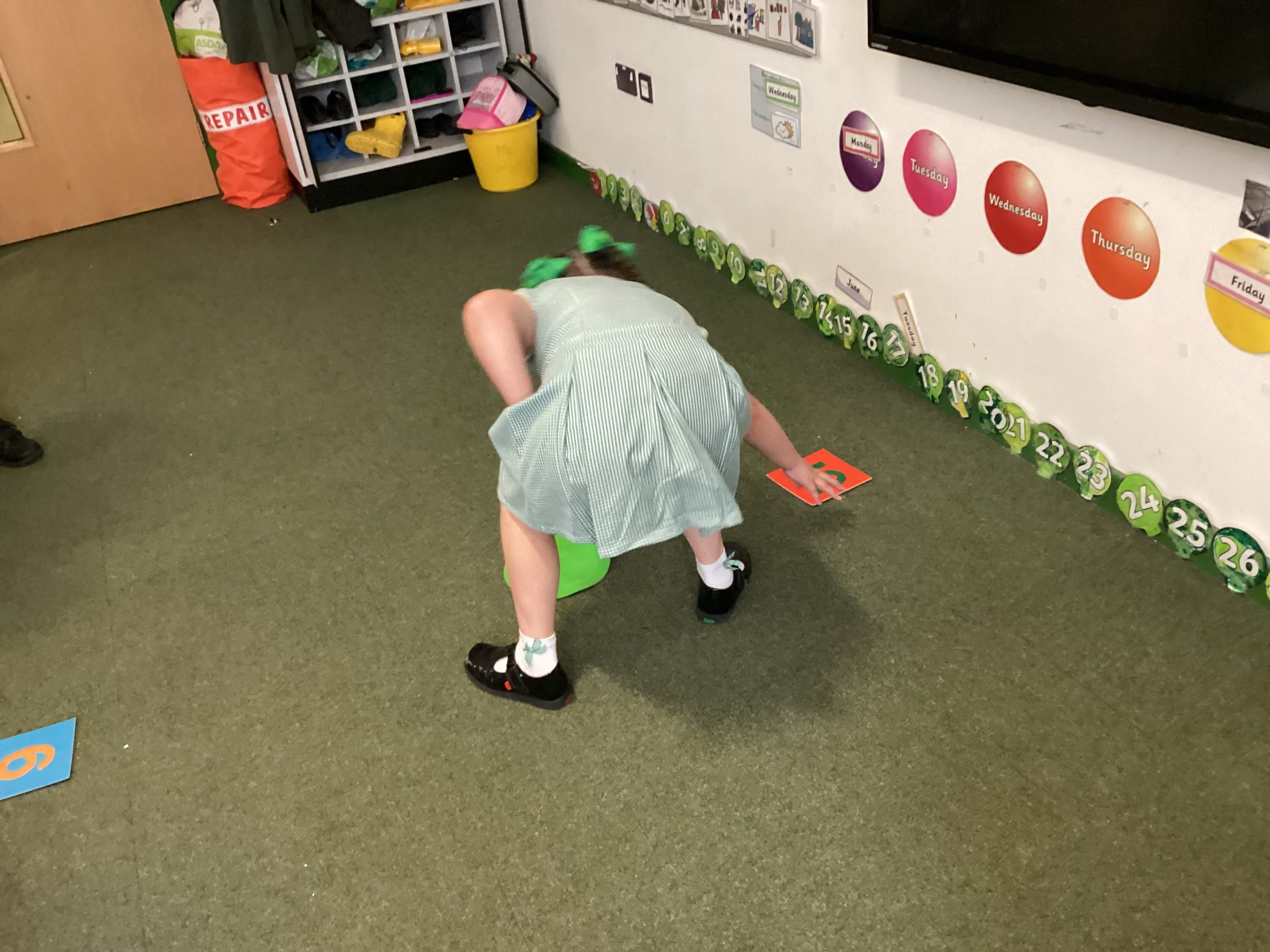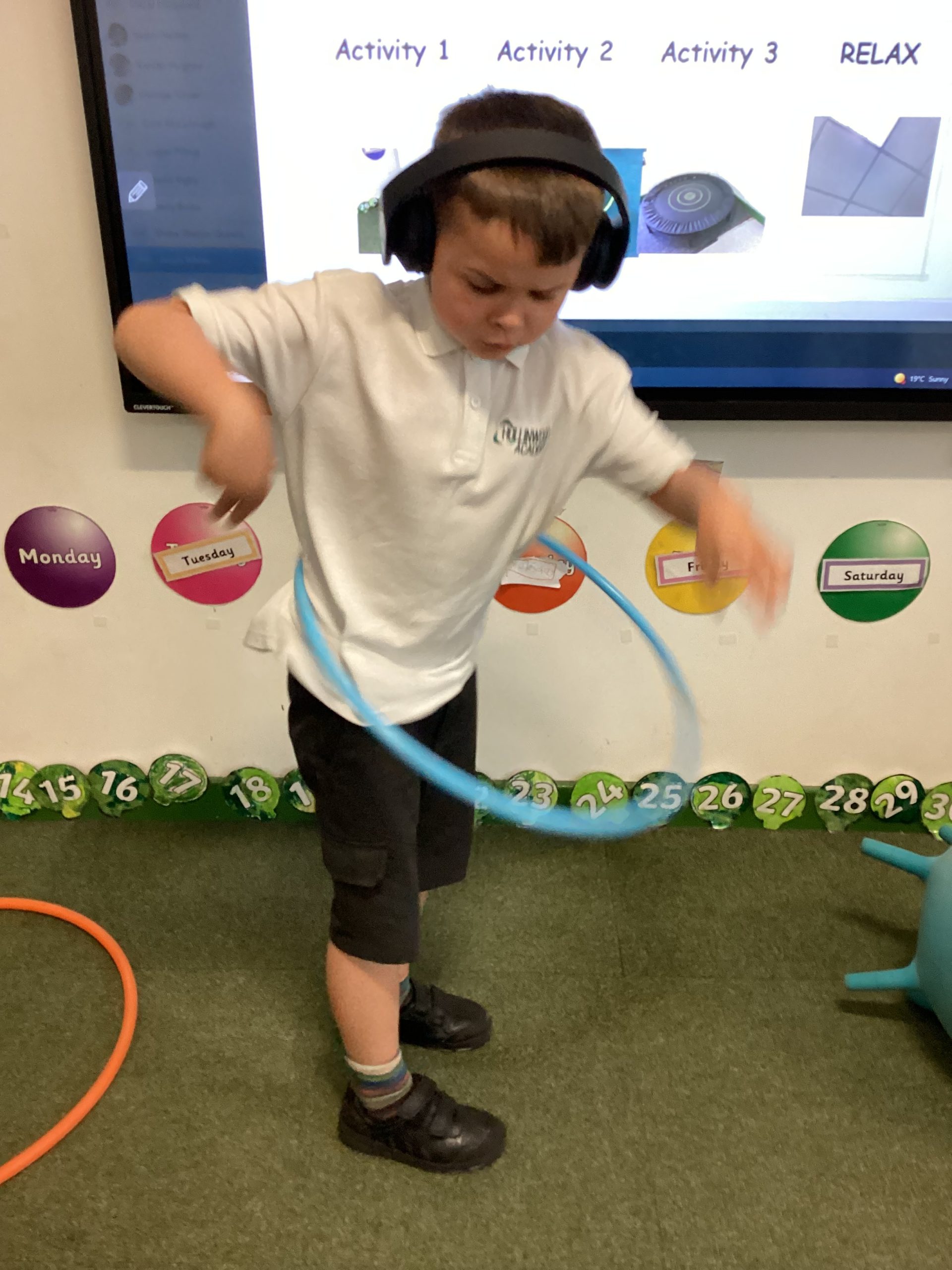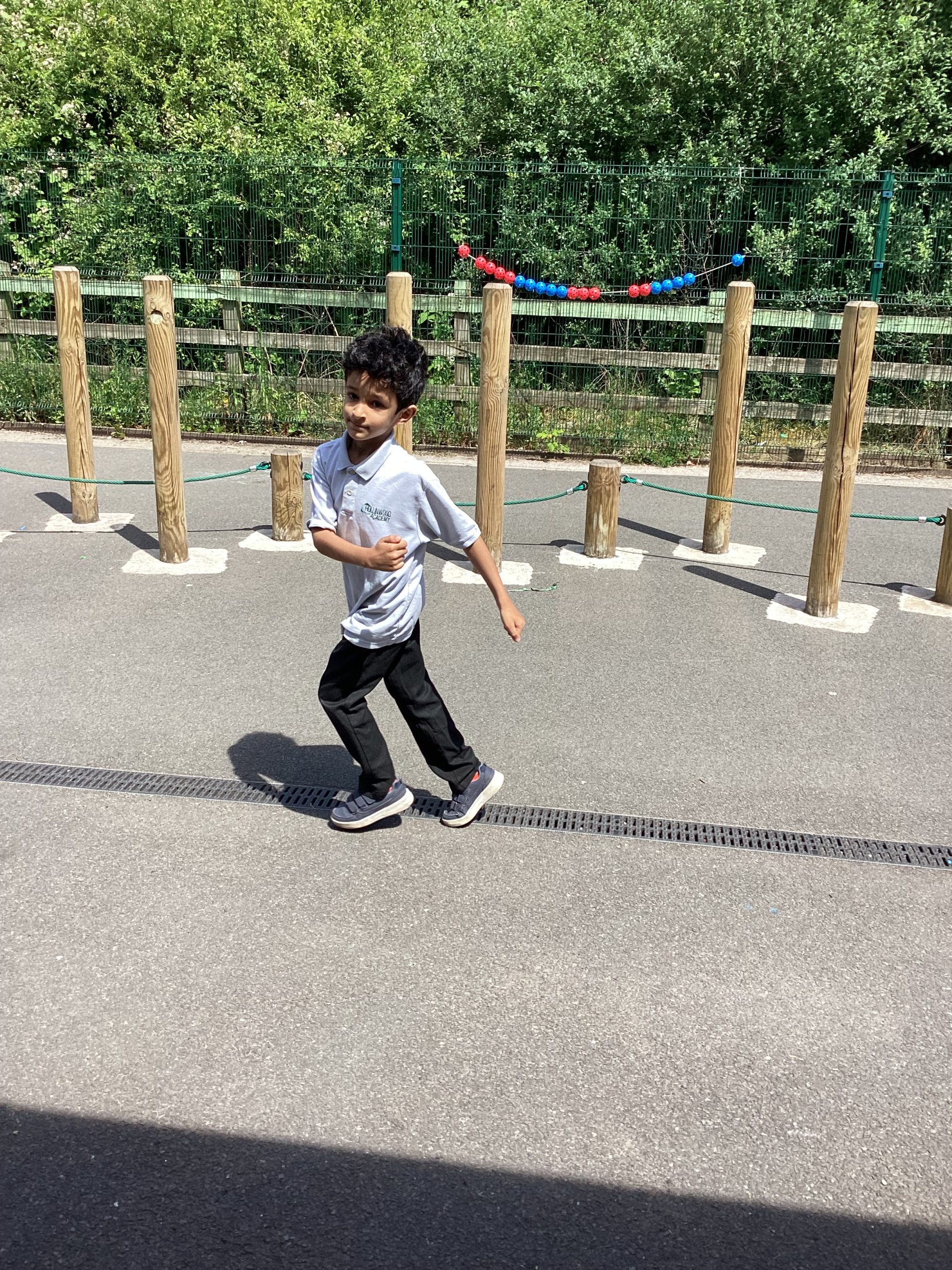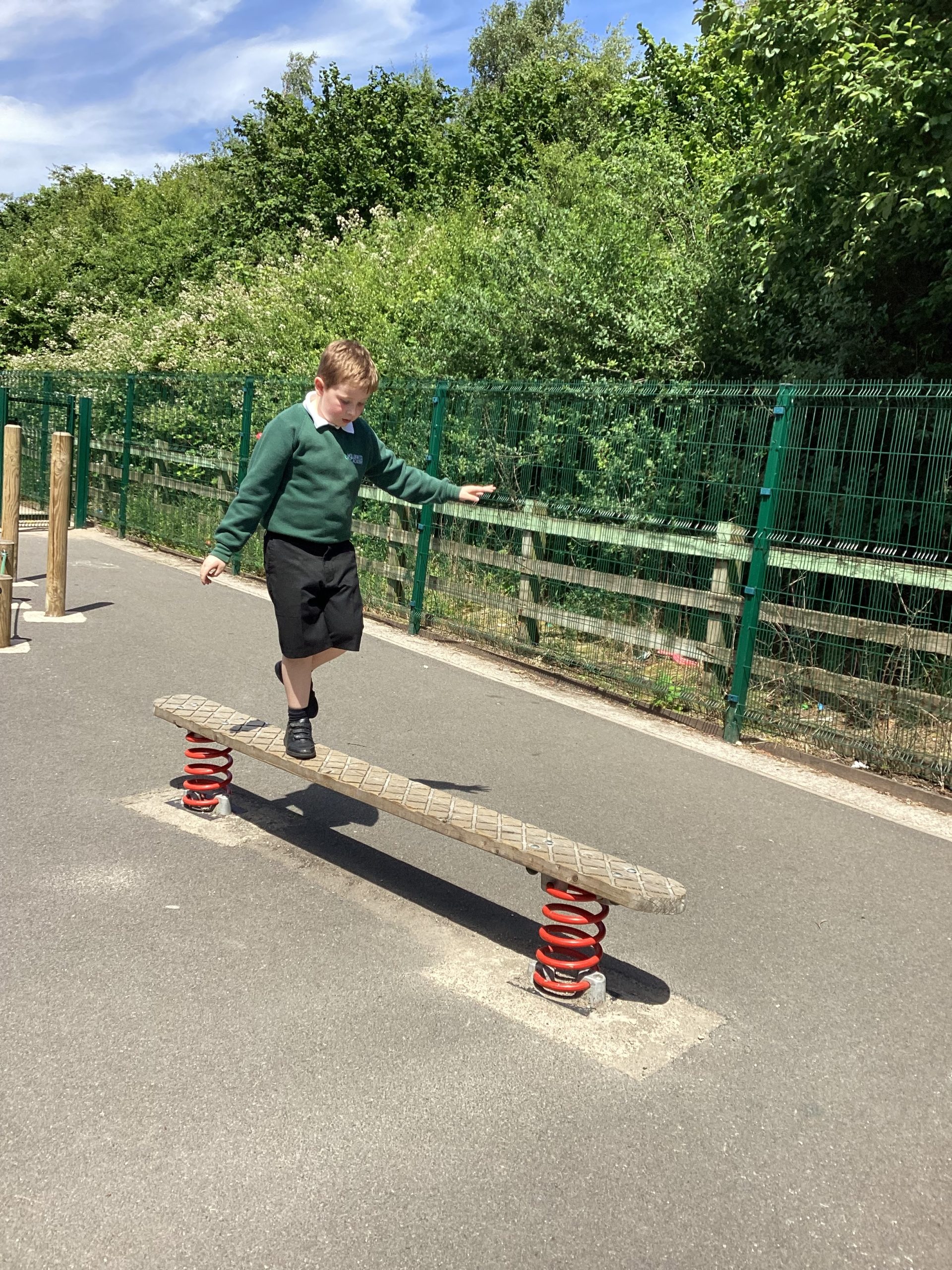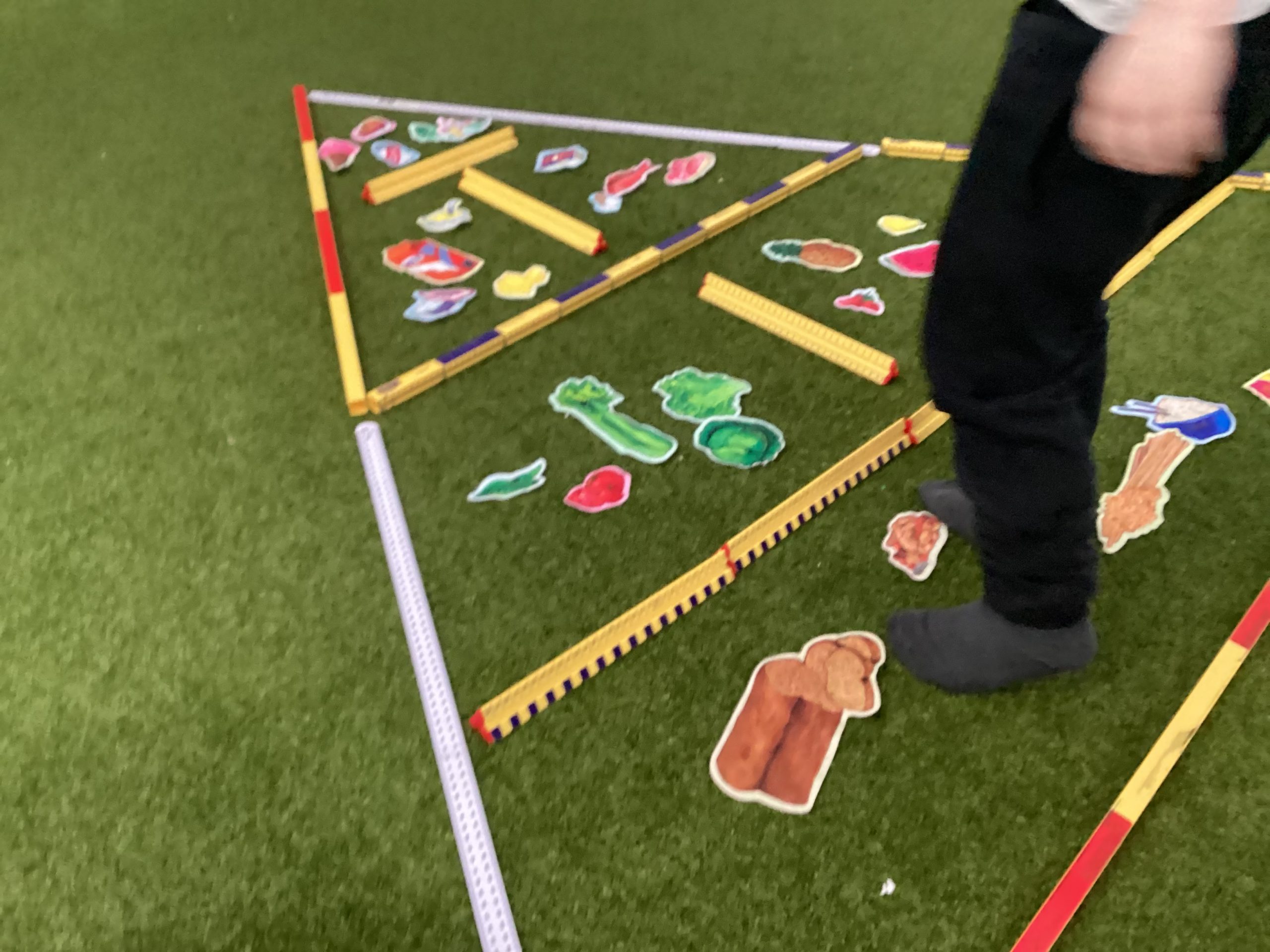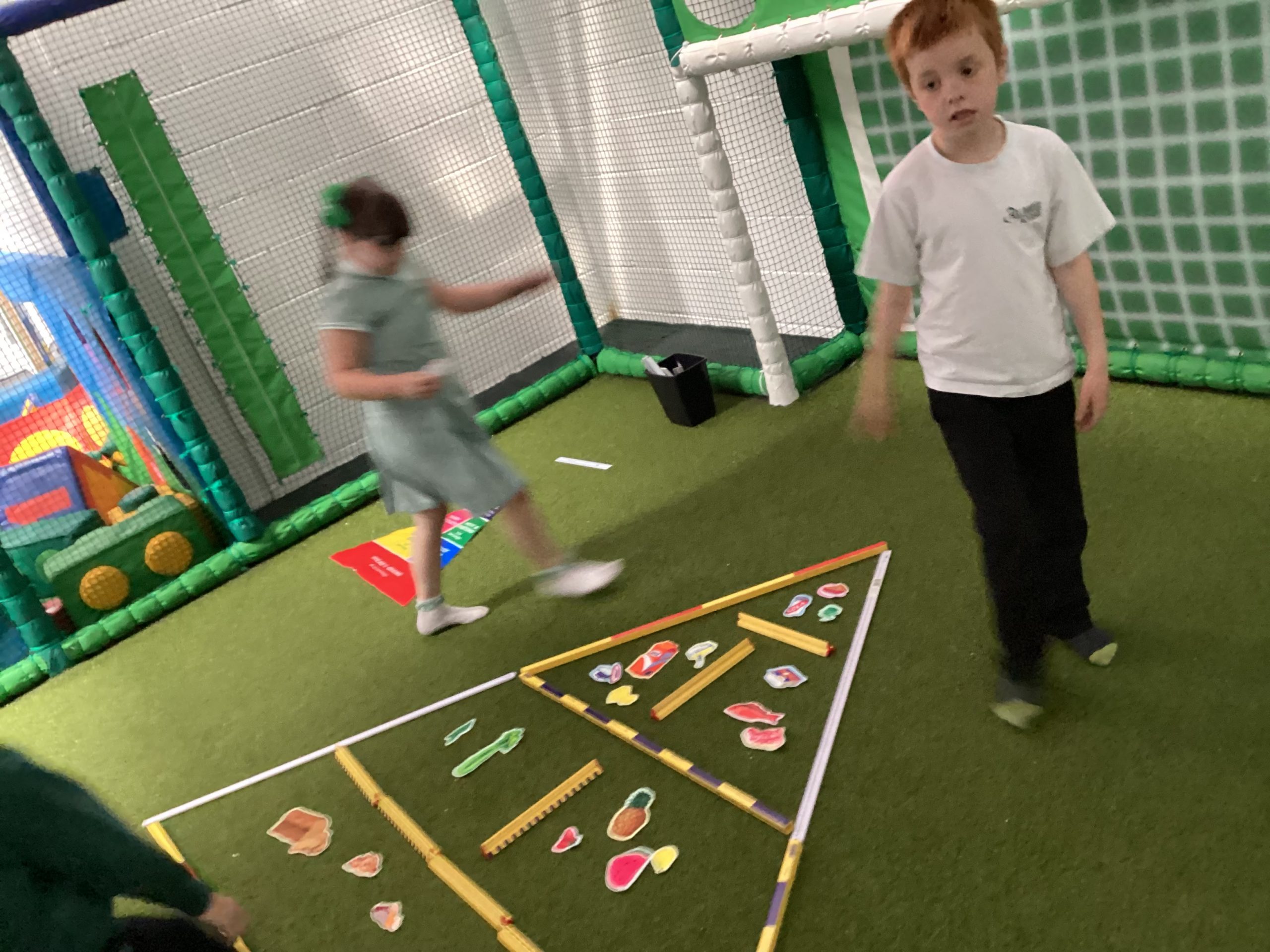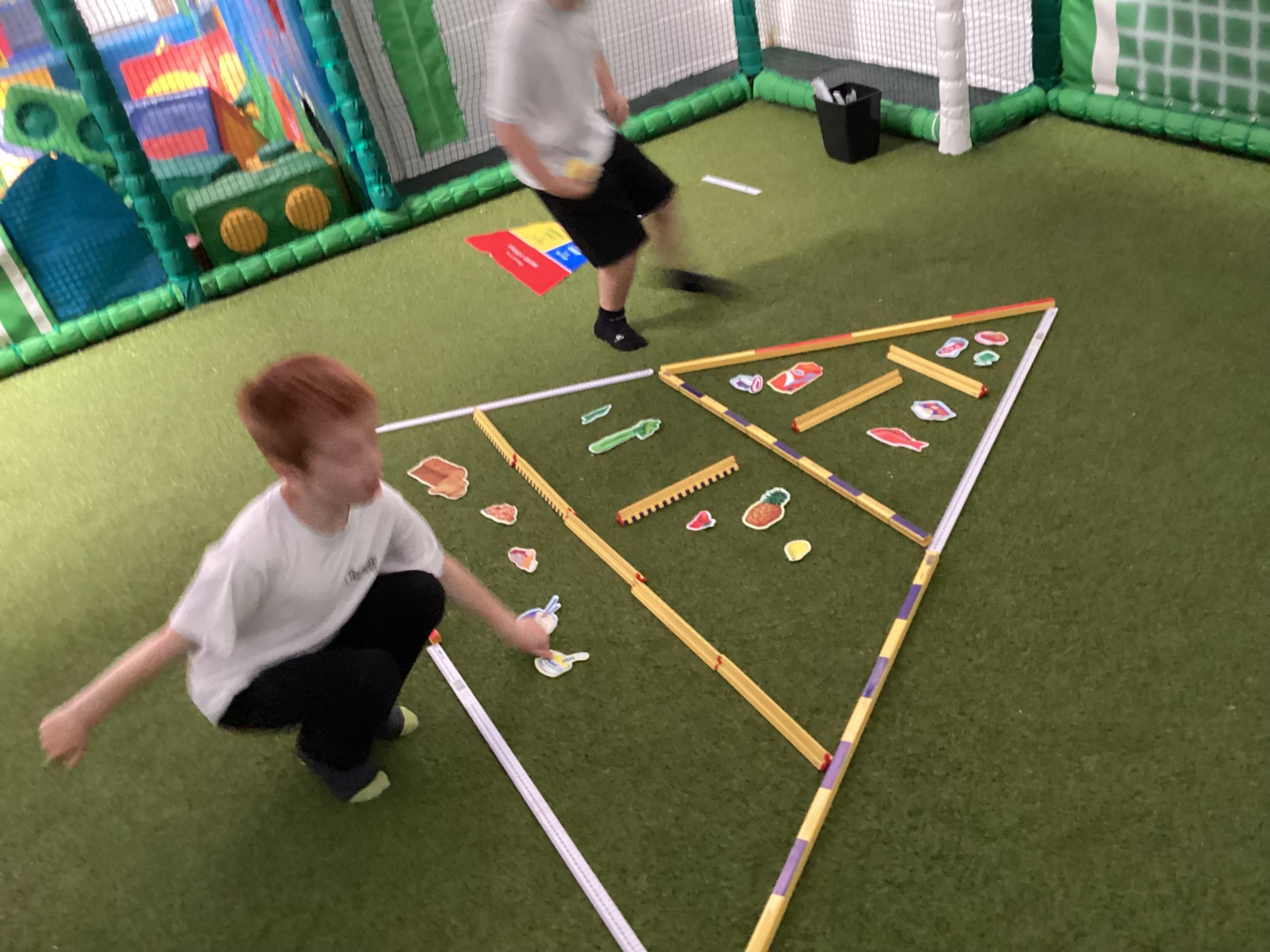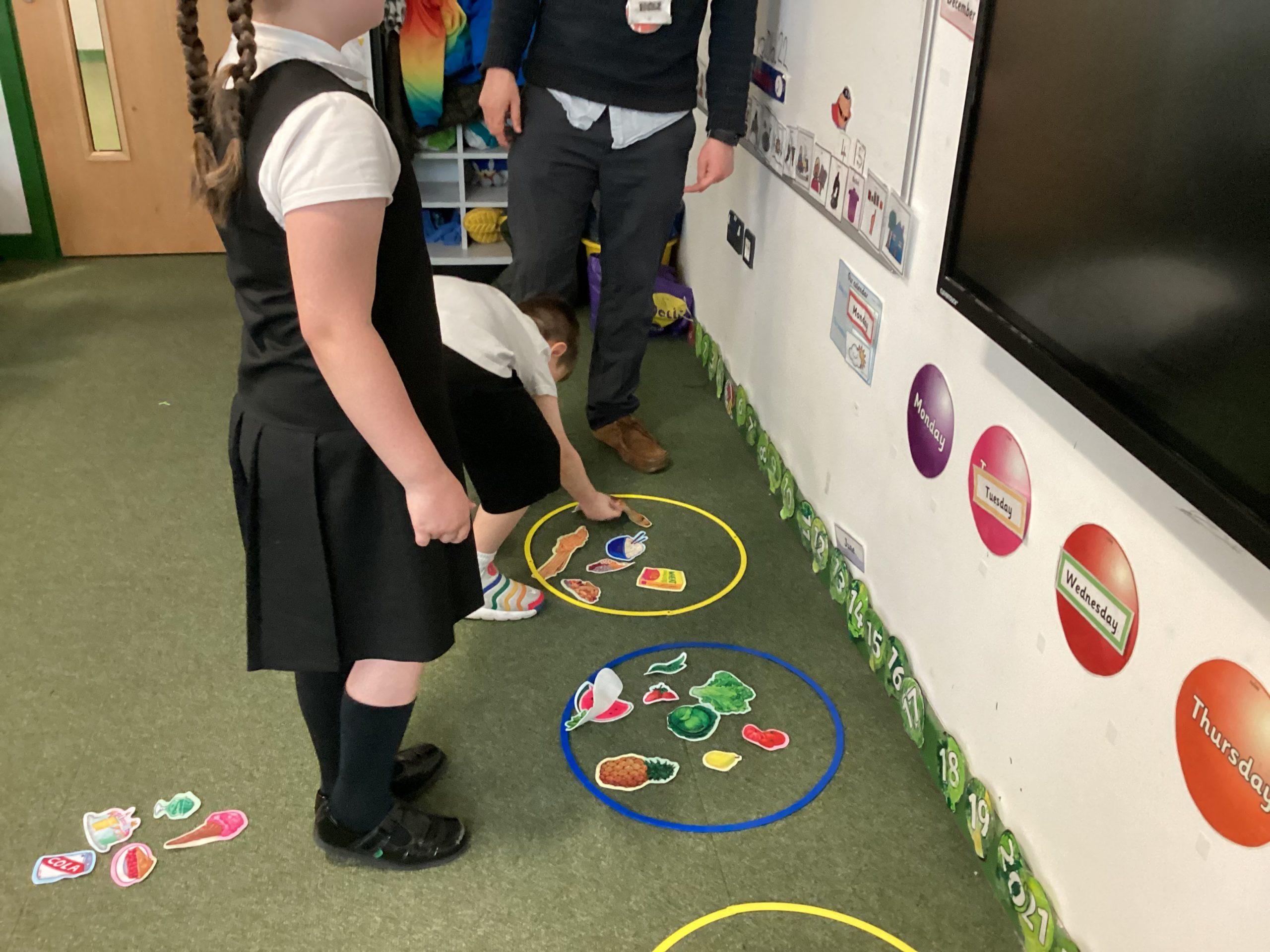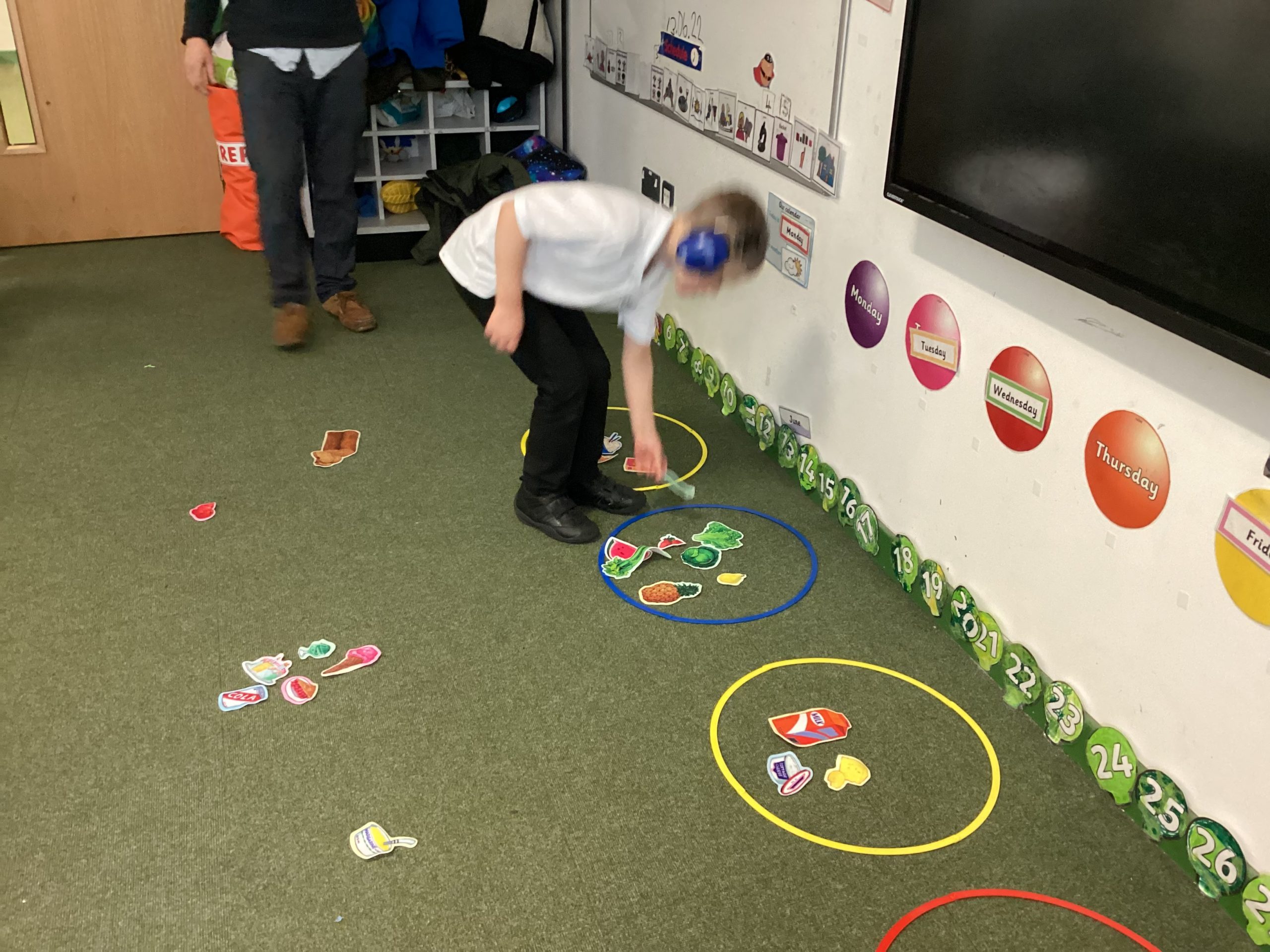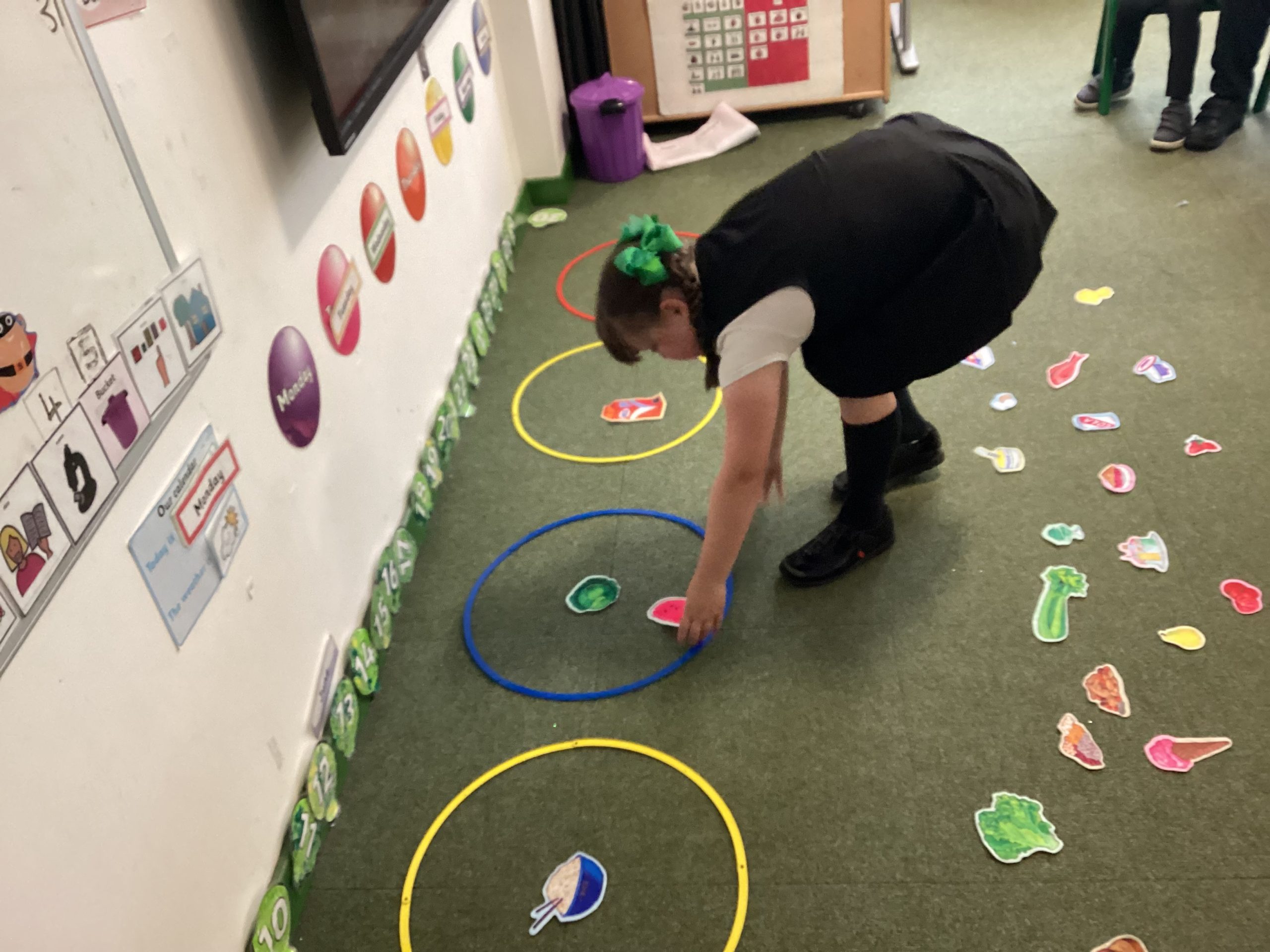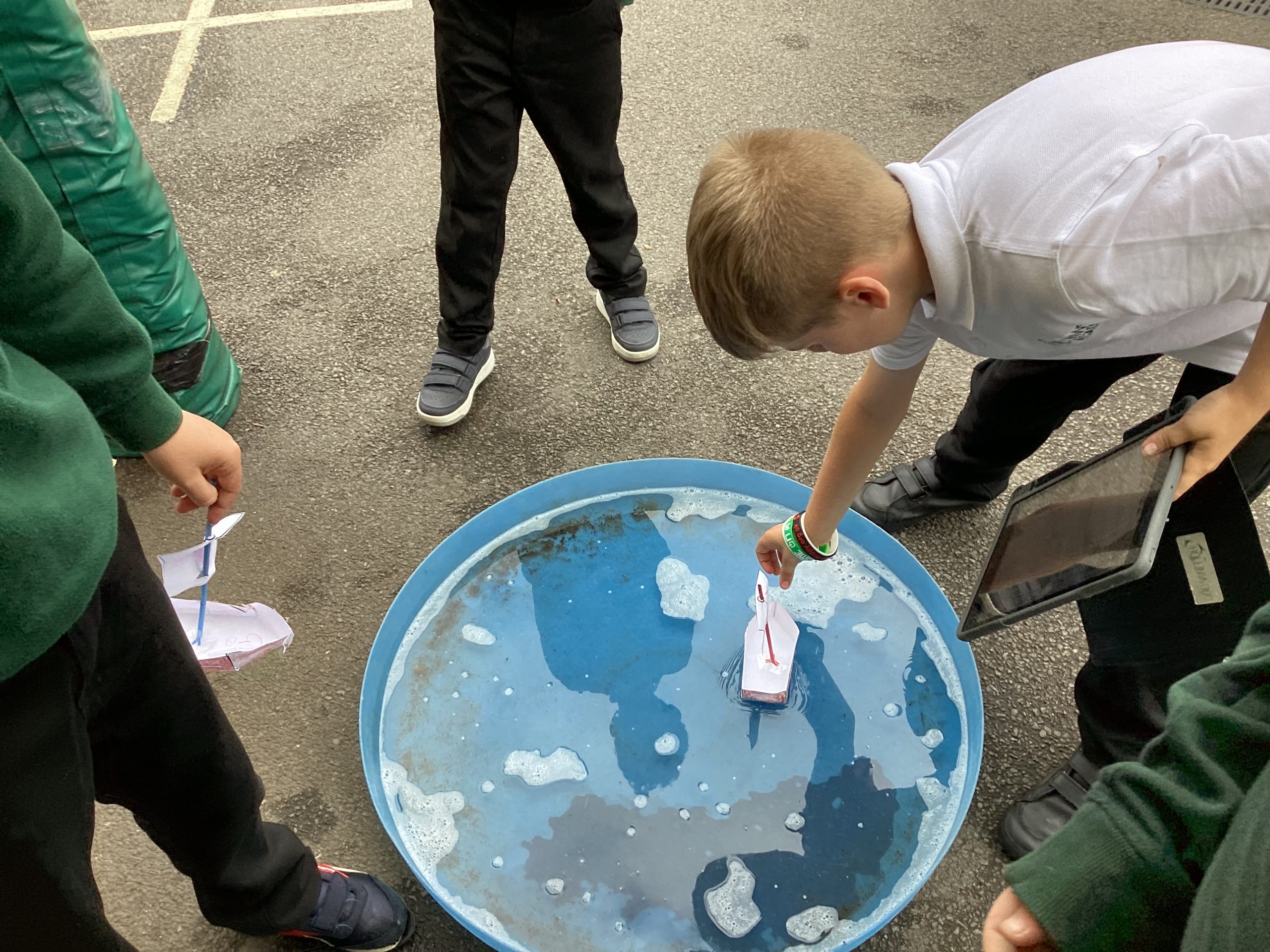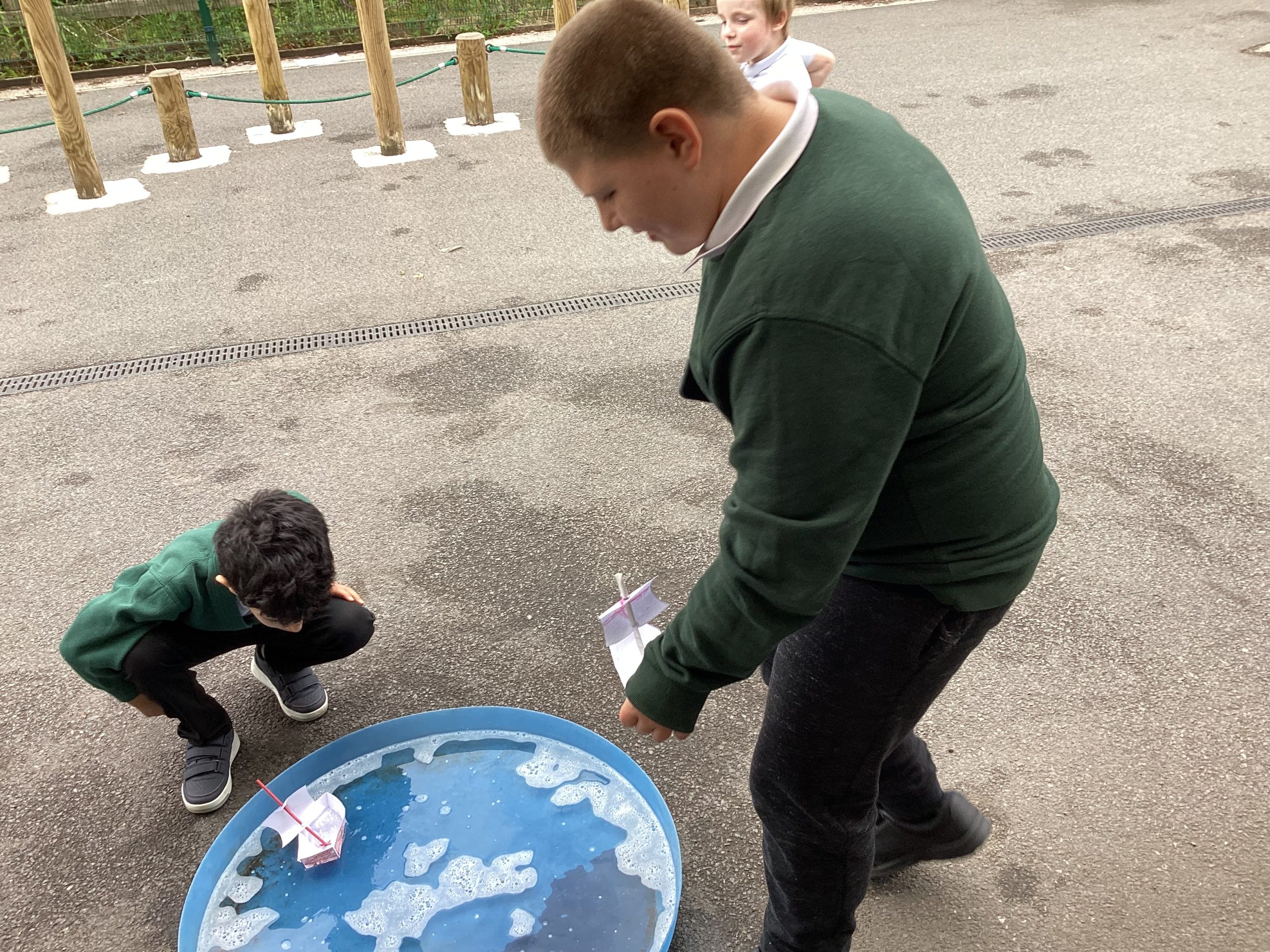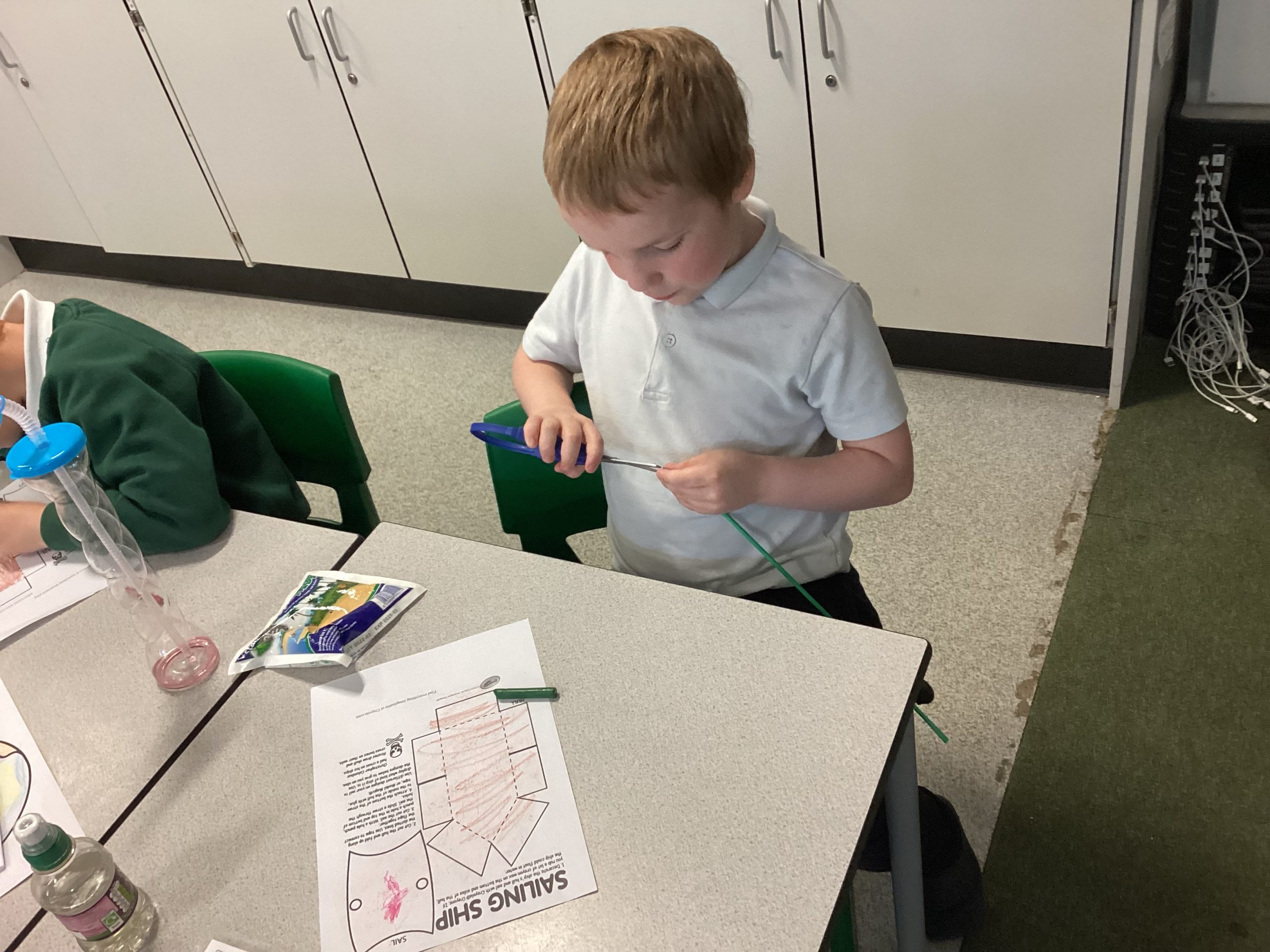 Now to Miss Fletcher's form…
This week, we have continued with our topic theme of 'let's get physical'. The students have enjoyed accessing the outdoor gym and running around the grounds of the school in the lovely sunshine.
In food technology, the students continued with biscuit making, this week making shortbread biscuits, decorated with icing and sprinkles. The students practiced measuring, kneading and rolling out the dough, before using piping bags to create patterns with icing. Both students and parents commented on how tasty they were!
In art we looked at silhouettes, we painted sunset backgrounds before drawing and cutting out palm trees and other objects to glue onto our pictures. The students did a wonderful job and these pictures have added a lovely splash of colour outside our classroom.
In science, we completed the last stage of our topic on animals. We read the story of the 'The Three Billie Goats Gruff' and discussed which food items the goats would eat, and created a menu for the fictional troll, discussing which items we think he would like to eat instead of the goats!
In maths, we have started our new module on position; Mariam and Katie have been working hard to follow instructions such as inside, outside, above and below. Aiden has been completing summer themed counting activities, such as counting sprinkles on ice-creams and then creating our own ice-creams out of shaving foam and egg cartons. Daanish has been learning about time and adding up the number of hours in multiple days of the week.
In English, we have used colourful semantics to describe different sporting events. Aiden and Katie have used symbols to describe 'who' and 'what doing' from a given image, and Daanish and Mariam have been working on adding 'when' to their sentences.
Mrs Bennett took Miss Fletcher's class for a long walk around Dovestones Reservoir. This circular route of 4.57 kilometres took 1 hour 29 minutes to complete. Well done Mariam, Daanish, Aiden and Katie this is a massive achievement. We also had a short
race at the beginning which Mariam won . We saw lots of people walking their dogs, we heard birds chirping, and saw sheep, lambs, ducks and their ducklings. We had a wonderful day exploring Dovestones and I think both students and staff will sleep well tonight.
All of the students have worked very hard during the summer terms and Miss Fletcher is very proud of their achievements. Keep up the good work!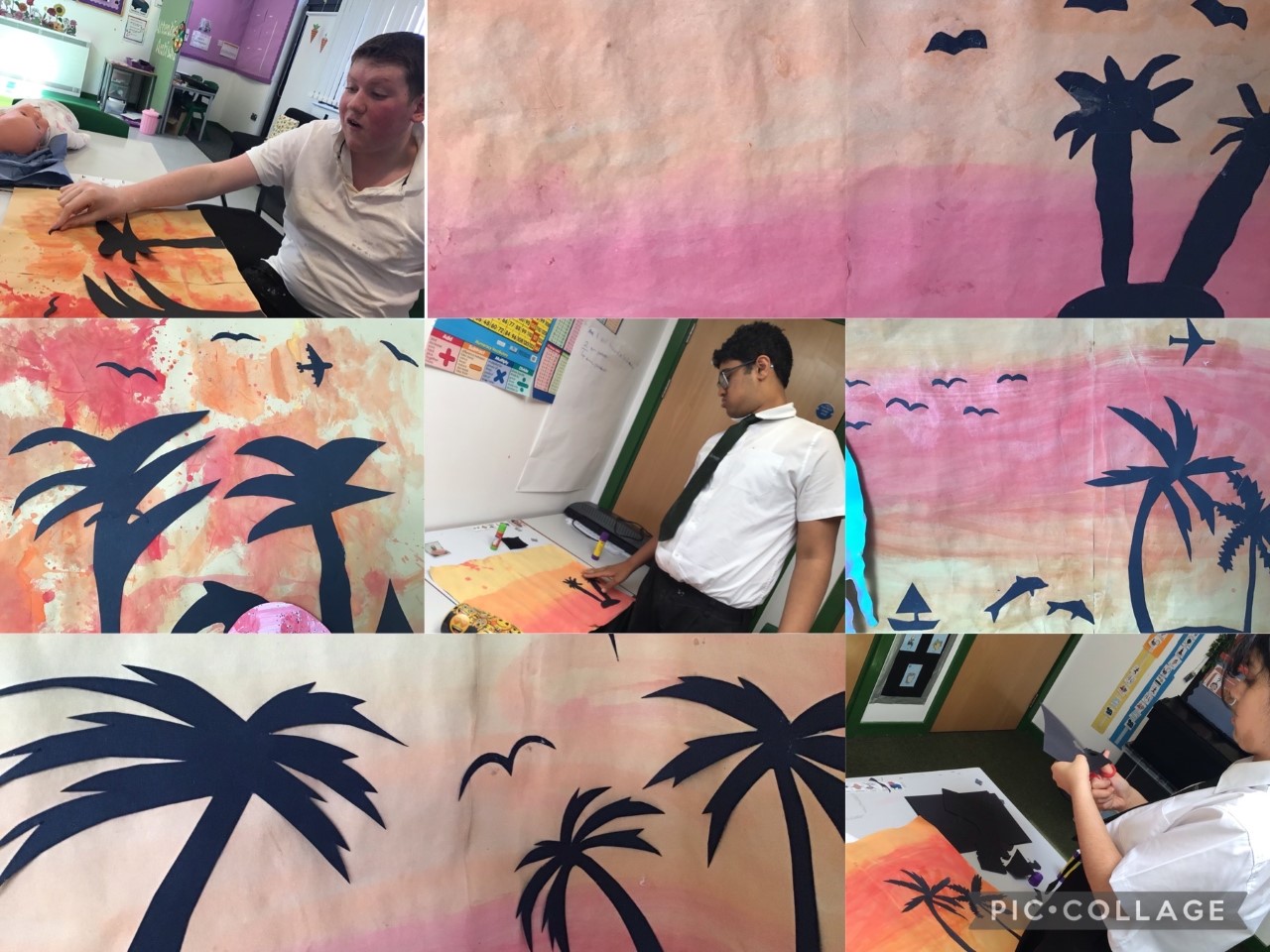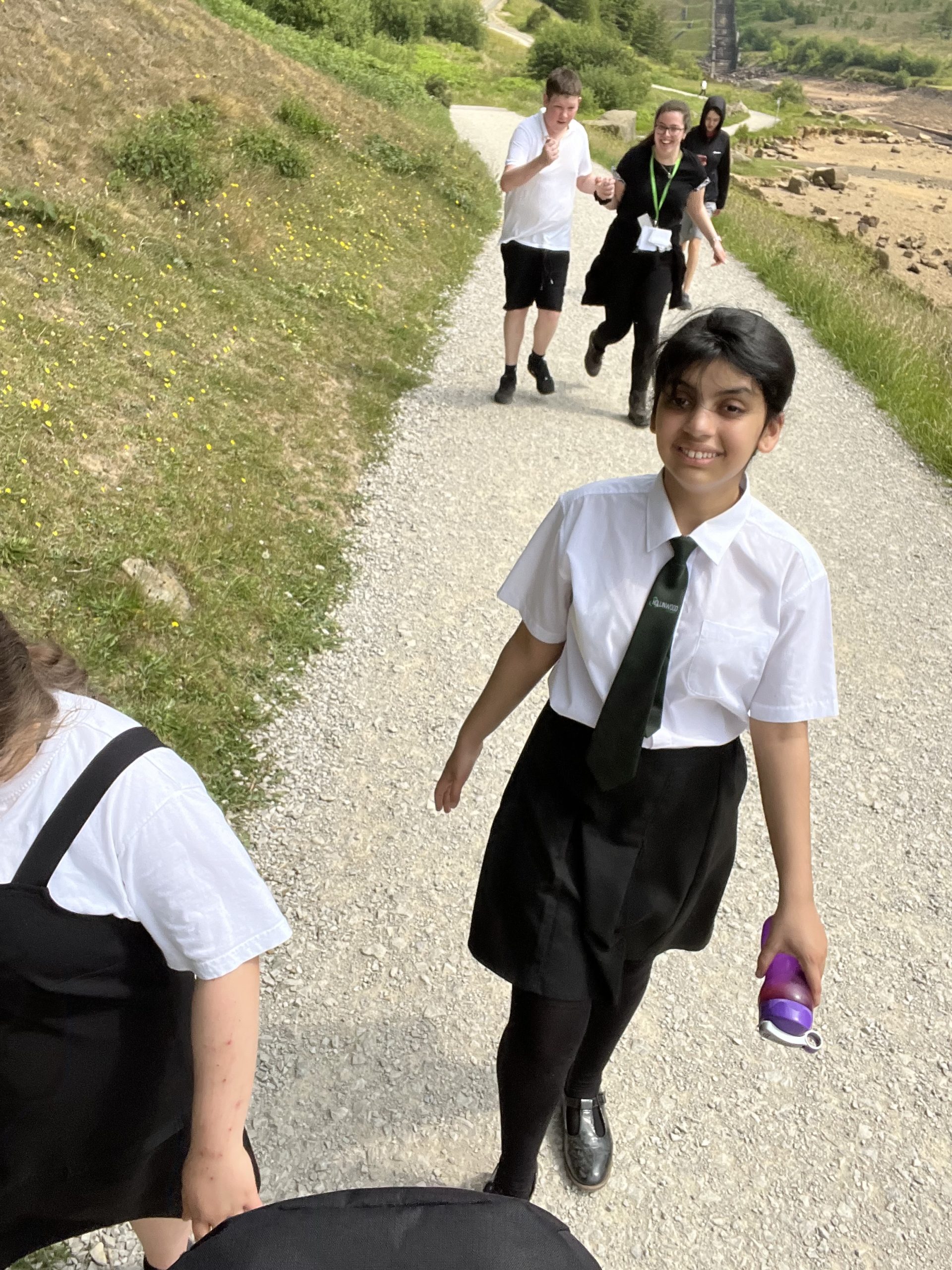 Mr Challinor would like to share what his classes have been doing in music…
The summer term has brought with it some fantastic sounds and music making, from acoustic jams with the school band to students creating entire video game soundtracks and eps in their free time, here is an overview of music at school from across Key Stage 1 to Key Stage 4.
With access to the rehearsal space limited this term the school band has continued to jam – just not quite as loudly as before! They have been playing acoustically at school, creating a more summer-y vibe that has been very well received by all who have heard them.
Reception have been exploring the sounds of the summer using the ukulele – everyone did so well playing a new instrument for the first time.
Key Stage 2 have been exploring keeping fit by playing Samba music – learning lots of new call and response patterns on percussion instruments and then getting up and marching around playing the beats as a group.
Year 7 are exploring riffs in music – using keyboards and guitars to play all the classics plus some new hits. Their performing skills are really improving and I think we have some future stars in our midst!
Year 8 are practicing ready to put together their own bands, after making their own movie soundtracks in the first half term (watch out John Williams!). They have played guitar, keys, and drums and are exploring which instrument works best for them. Then it'll be time for the most important part – deciding on a band name and what to wear for their gigs!
Year 9 have been exploring Musical Fusion through listening to music from West Africa, China, and beyond and then mixing these styles with rock, pop, reggae, metal, hip hop – you name it, they've tried it! They are really putting their music production skills using Garageband to great use.
Key Stage 4 have been getting ready for performing cover versions of songs they like using guitar, piano, drums, ukulele, and voice – their performing skills are really improving and there's some fantastic music making going on on Wednesday afternoons.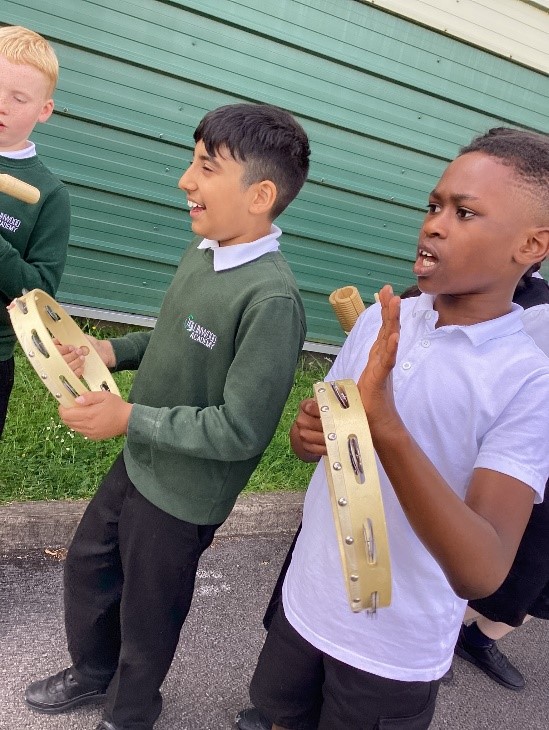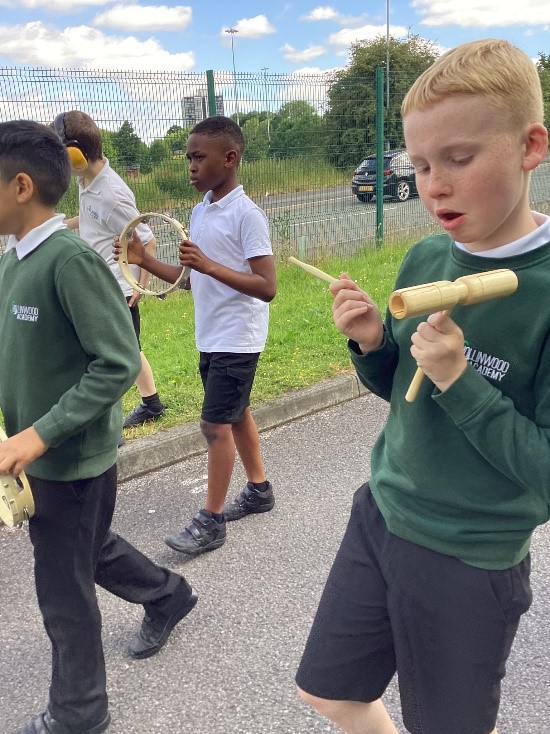 Now to our amazing SUPER STARs and SEALs
Mrs Lerigo's STARs of the week are the whole class for continuing to engage in all aspects of learning despite the heat and humidity I am so proud of you all. You are just delightful!
Miss Pietraszewska's STAR of the week is Stanley for great engagement in colourful semantics activity during his phonics session.
Miss Pettigrew's STAR of the week is Ohud for having a really great week and gettong involved in all of our activities.
Mr Corrigan's STAR this week is Oscar for being very welcoming to his new friend and having a lovely conversation.
Mr Corrigan's SEAL Superstar is Derry for coping really well with change.
Mr Corrigan's WOW moment goes to Blaire, Logan, Xander, Isaam, Jacob, Cole & David. Well done!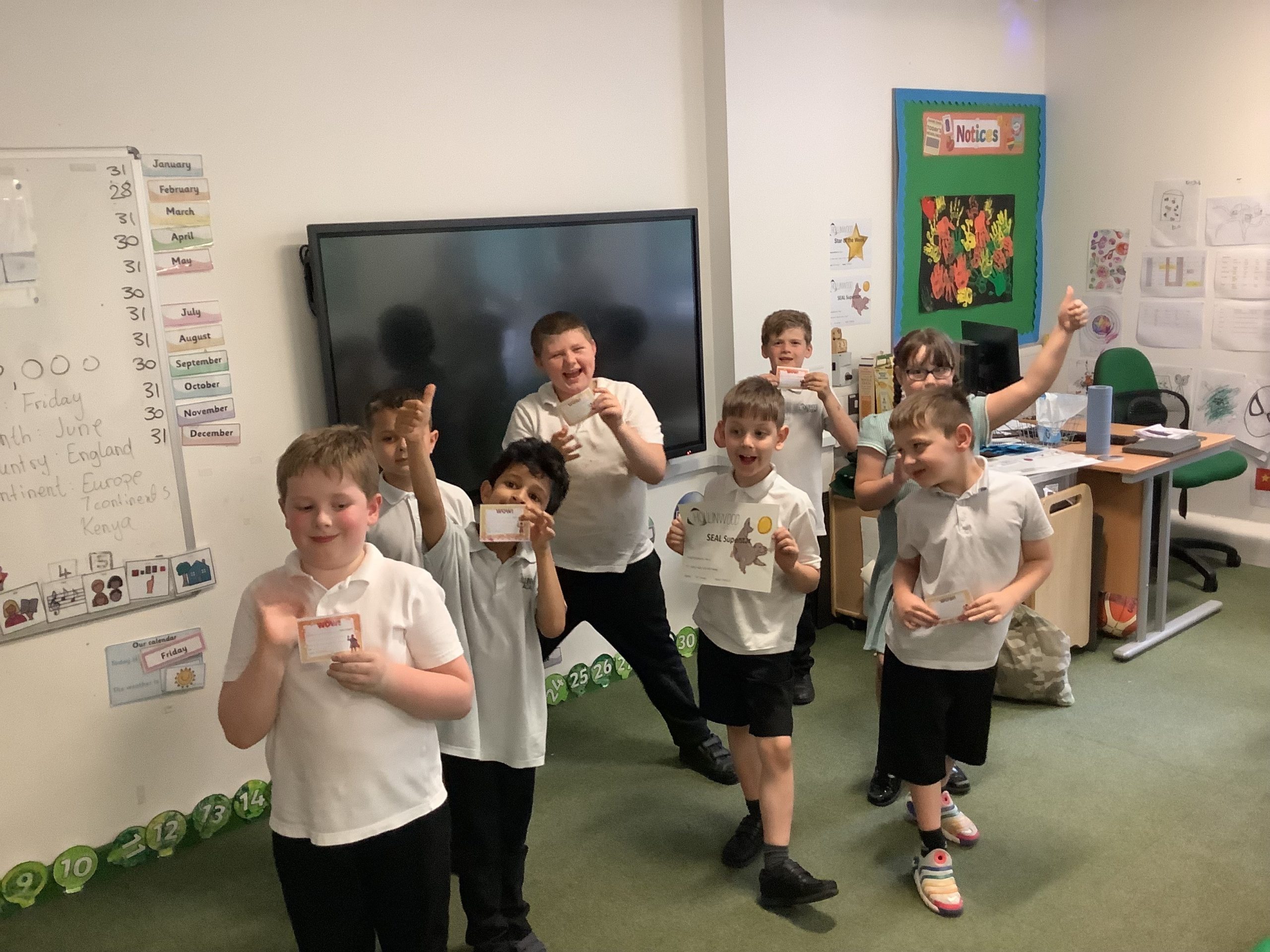 Mrs Halkyard and Miss McDonald's STAR of the week is Tyler for his wonderful phonics work this week.
Mrs Halkyard and Miss McDonald's SEAL of the week is Sam for working hard on his personal targets and telling an adult when he is beginning to feel upset.
Mrs Halkyard and Miss McDonald's DOJO winner is Ethan. Well done!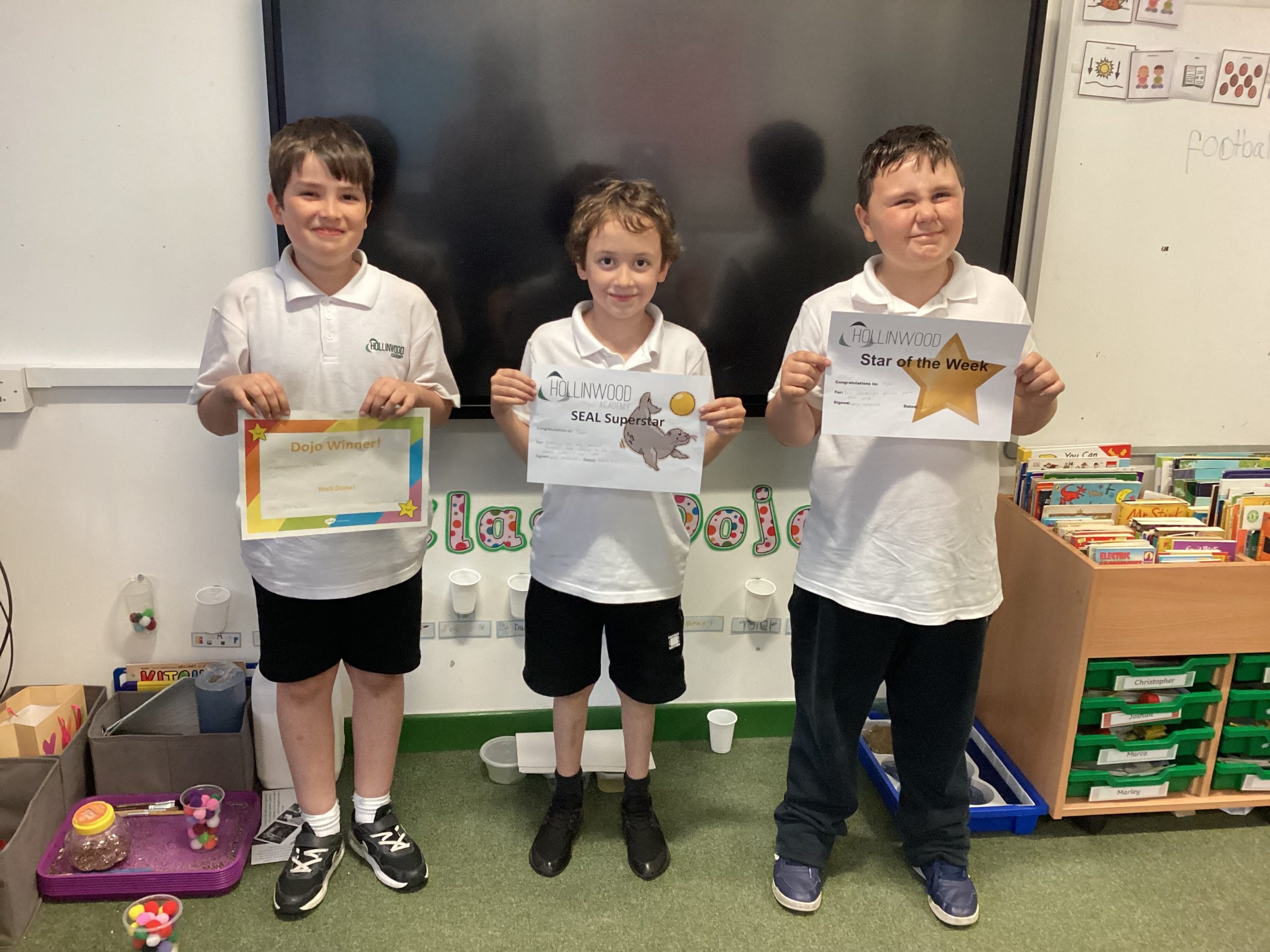 Miss Prescott's STAR of the week is Eli for trying his best in Phonics and Maths.
Miss Prescott's SEAL of the week is Ebon for his new friend settle into his new class for next year.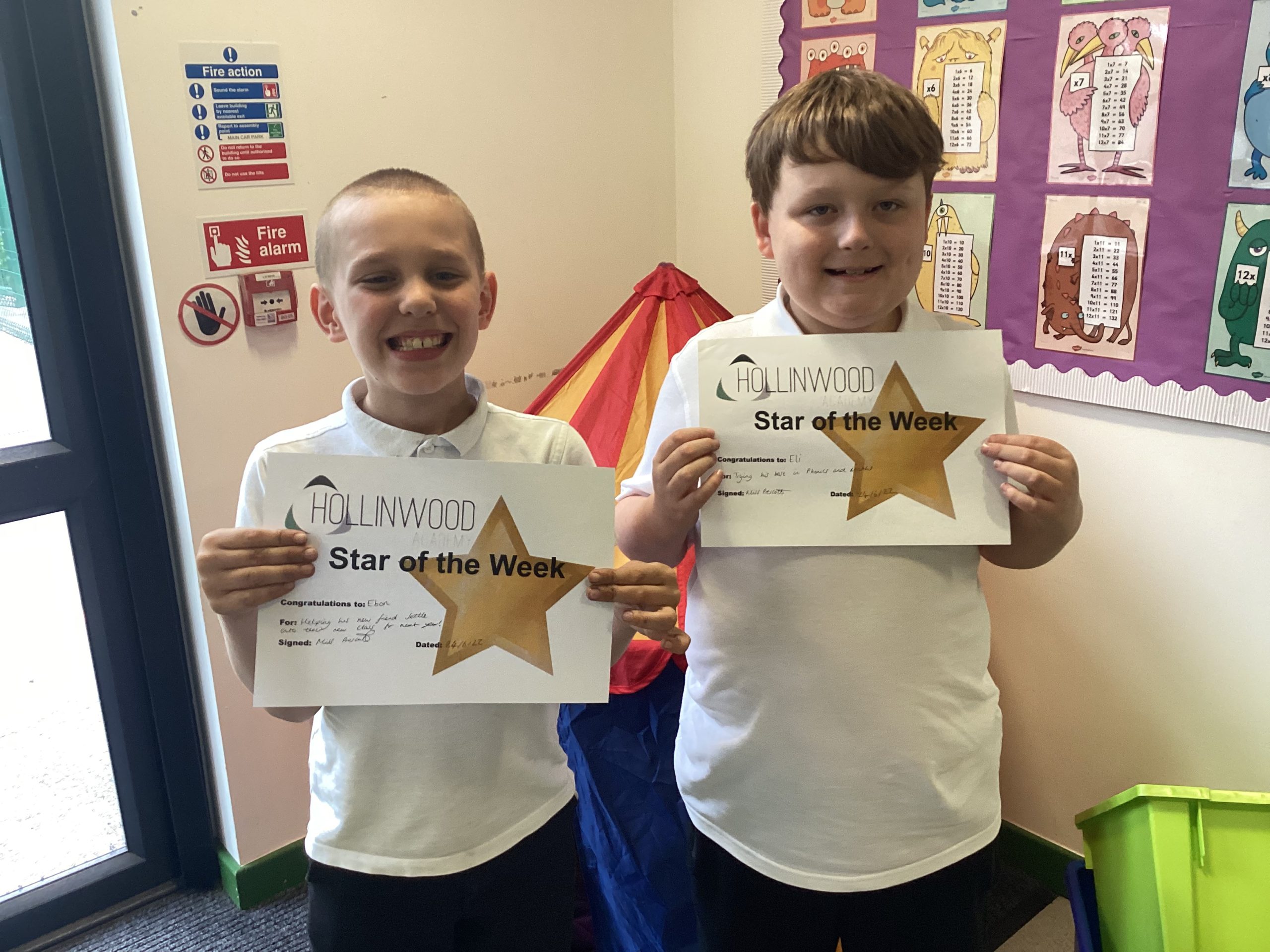 Miss Simms' STARs of the week are Edward for settling in with his new class and learning the new rules and Matthew as a star from last week for coming in to school positively.
Miss Simms' SEAL Superstar is Essah for writing independently in history.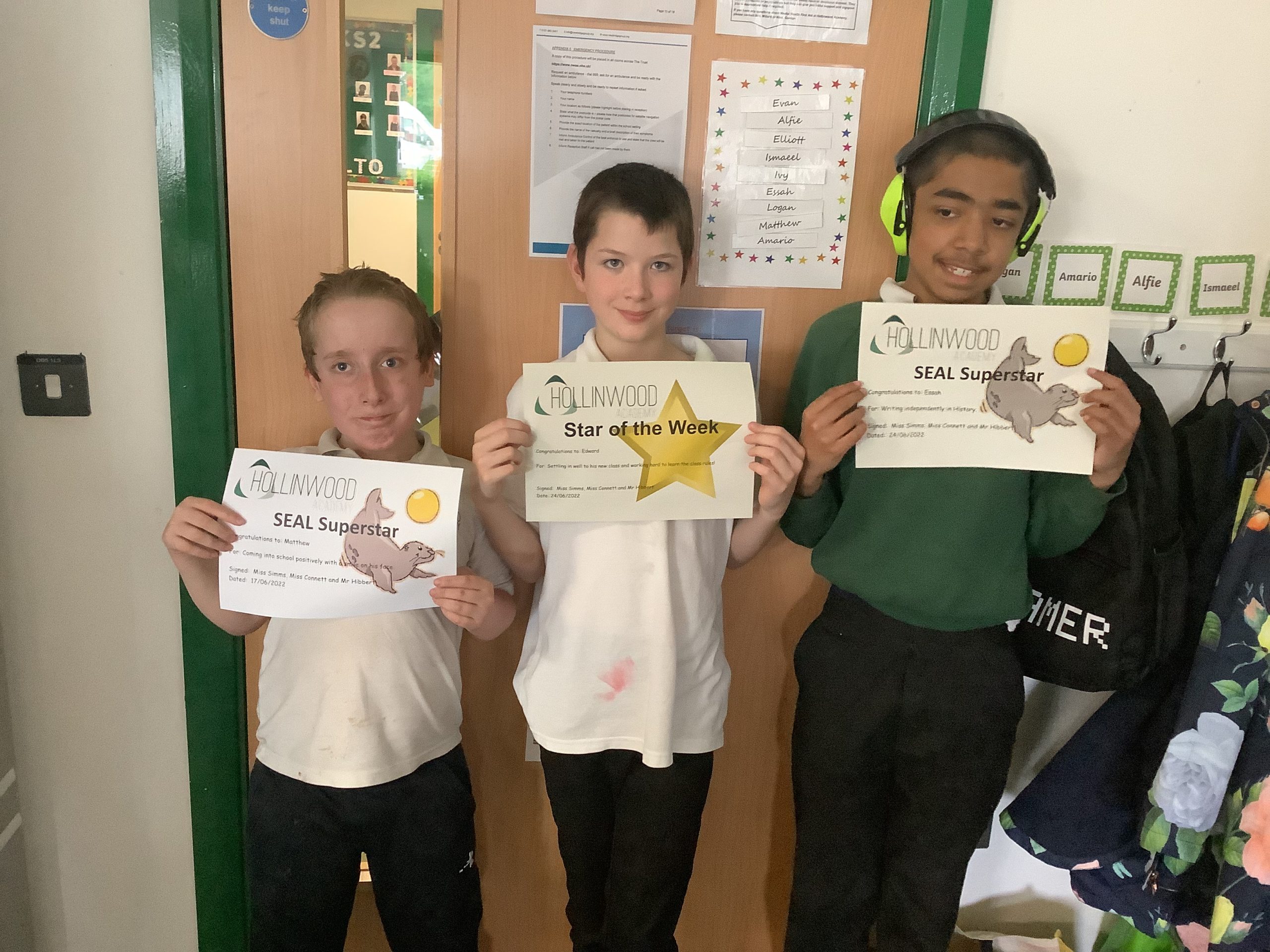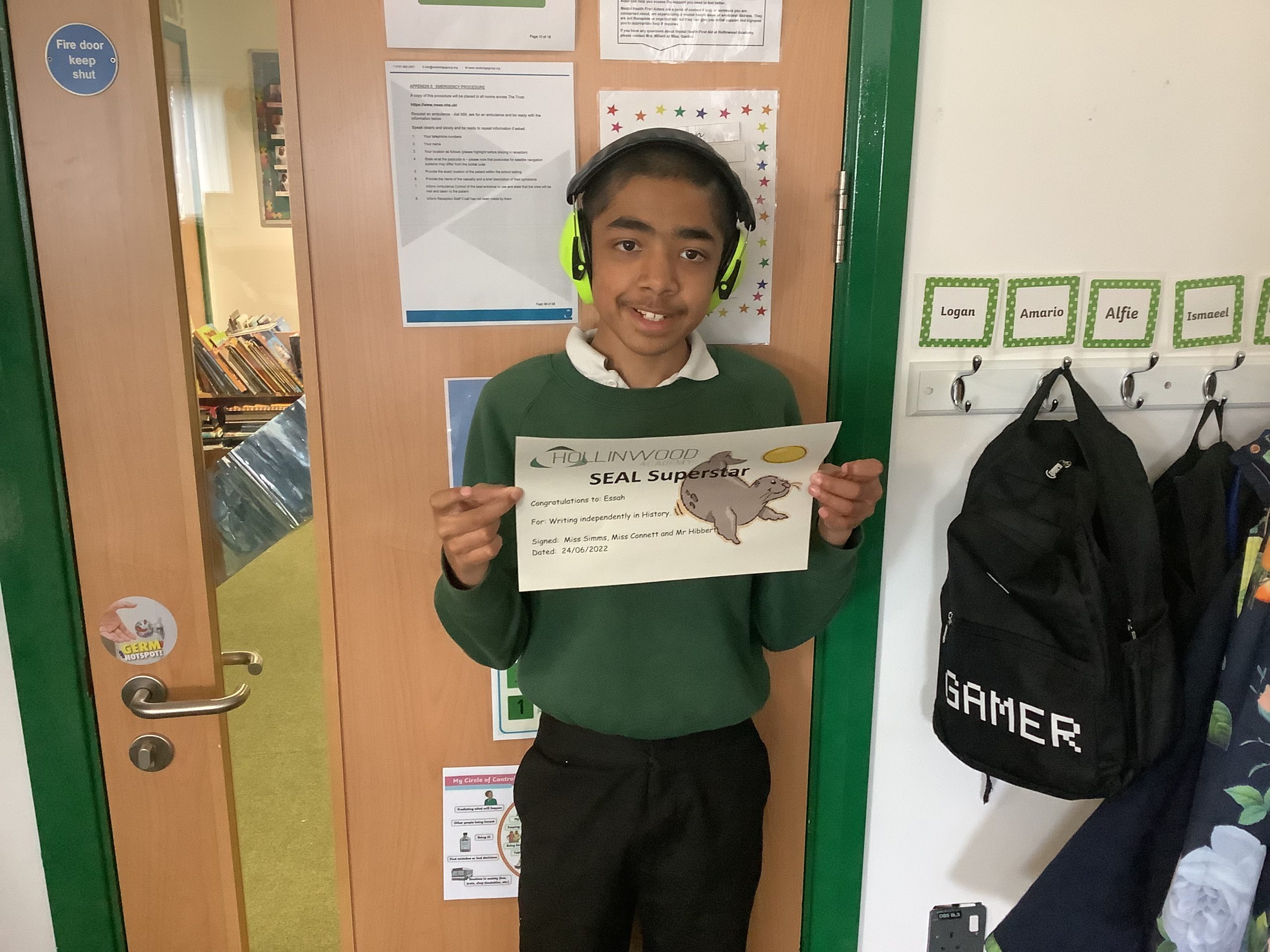 Mrs Woodhead's swimming STARs are:
Farrukh 25m swim
Lewis collecting sinkers from the bottom of the pool
Thoms 10m swim
Henry 10m swim
Hamza 5m swim
Alex 5m swim
Victory 5m on back
Jacob collecting sinkers from the bottom of the pool.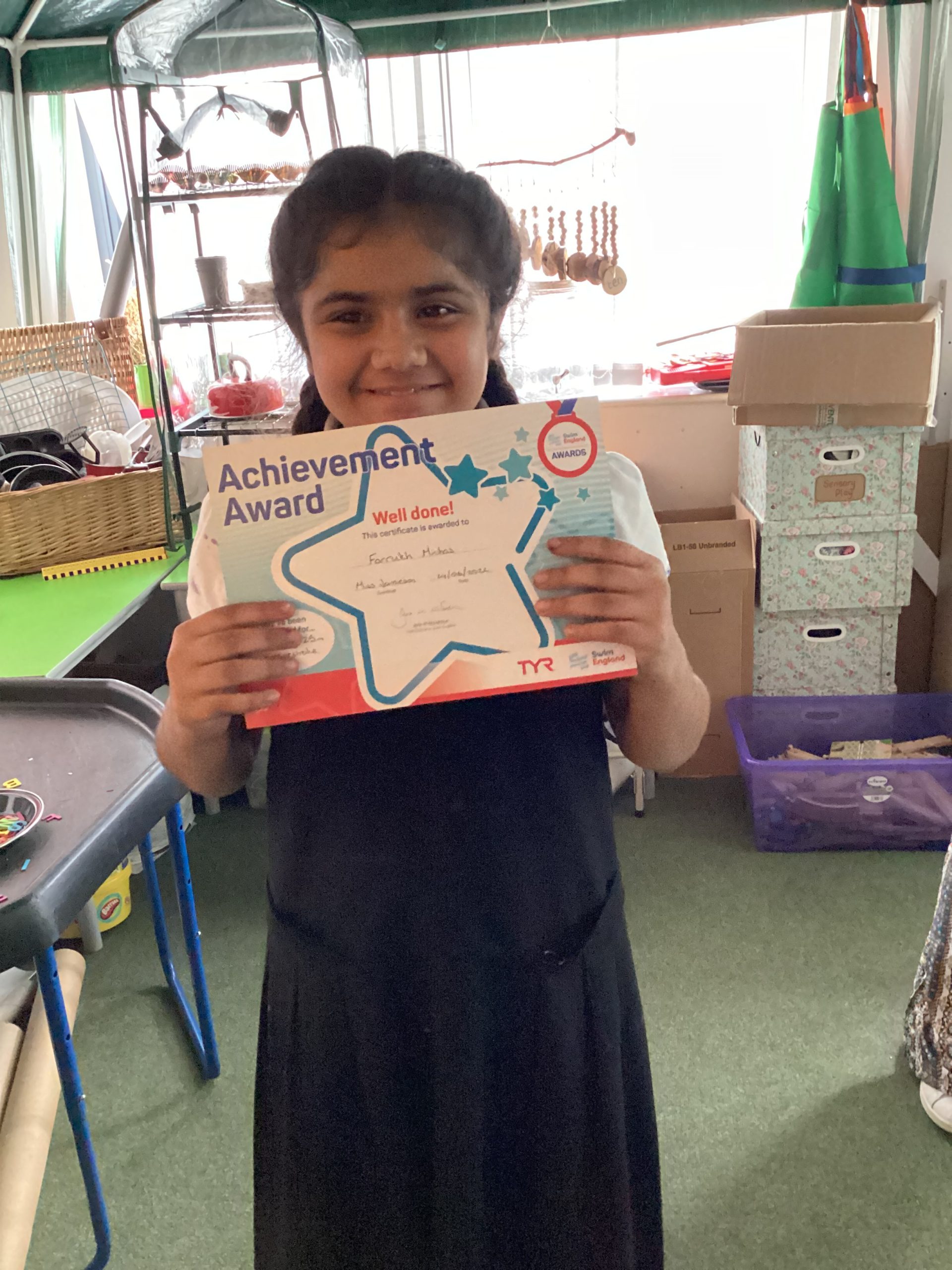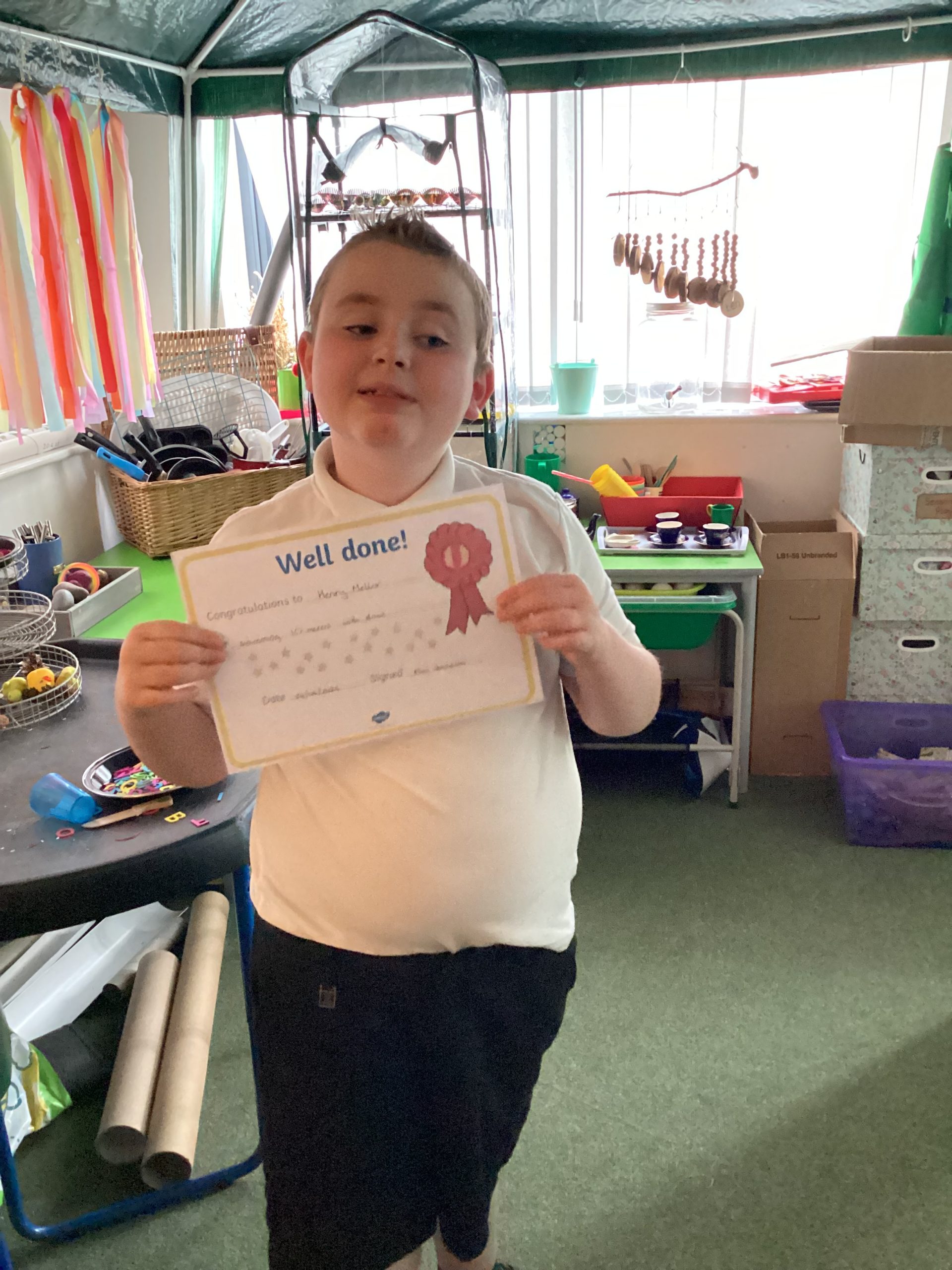 Miss Tootill's STAR of the week is Charlie for having a great week.
Miss Tootill's SEAL of the week is Marcus for making the right choices.
Miss Tootill's DOJO winner is Charlie. Well done!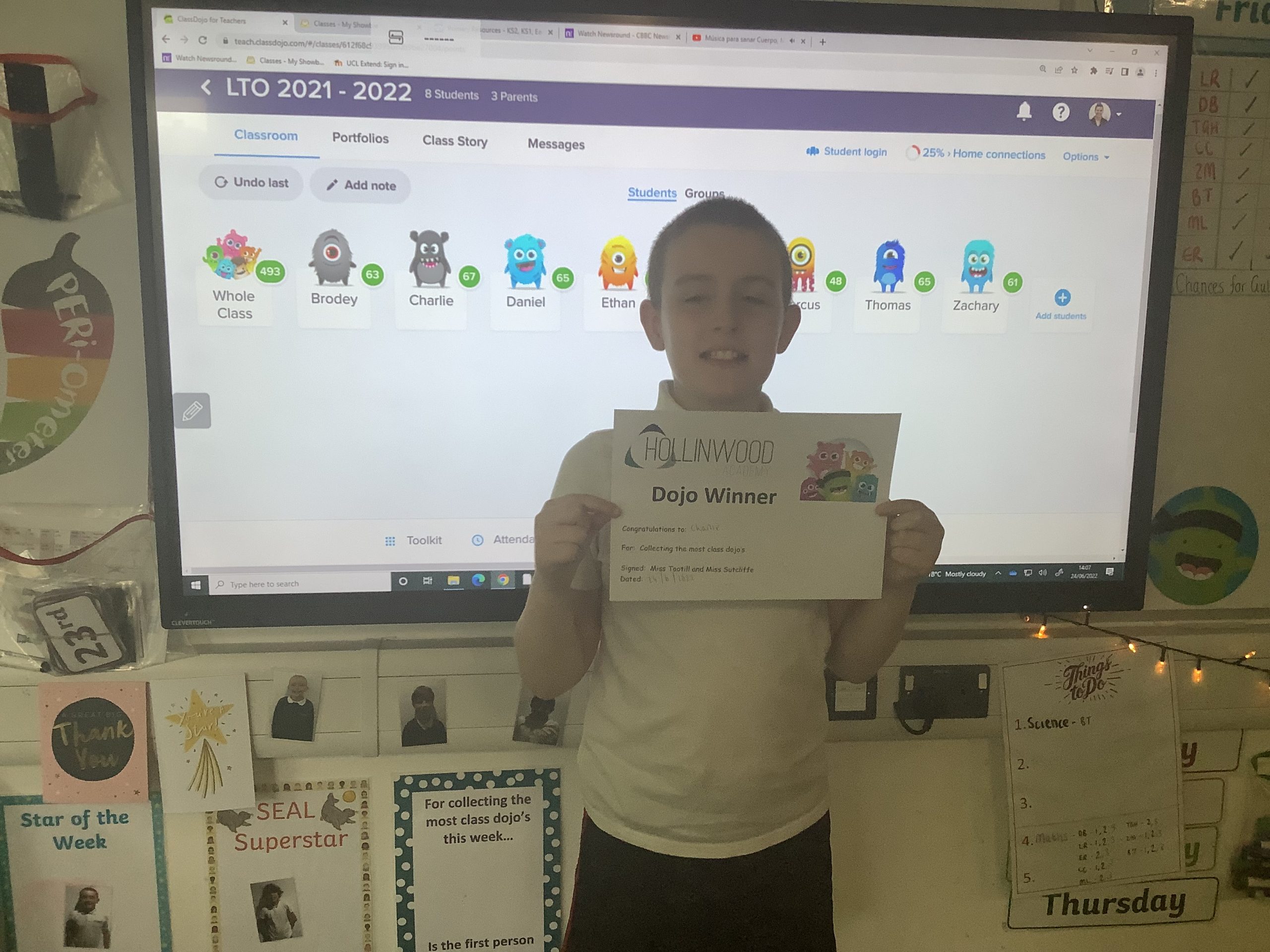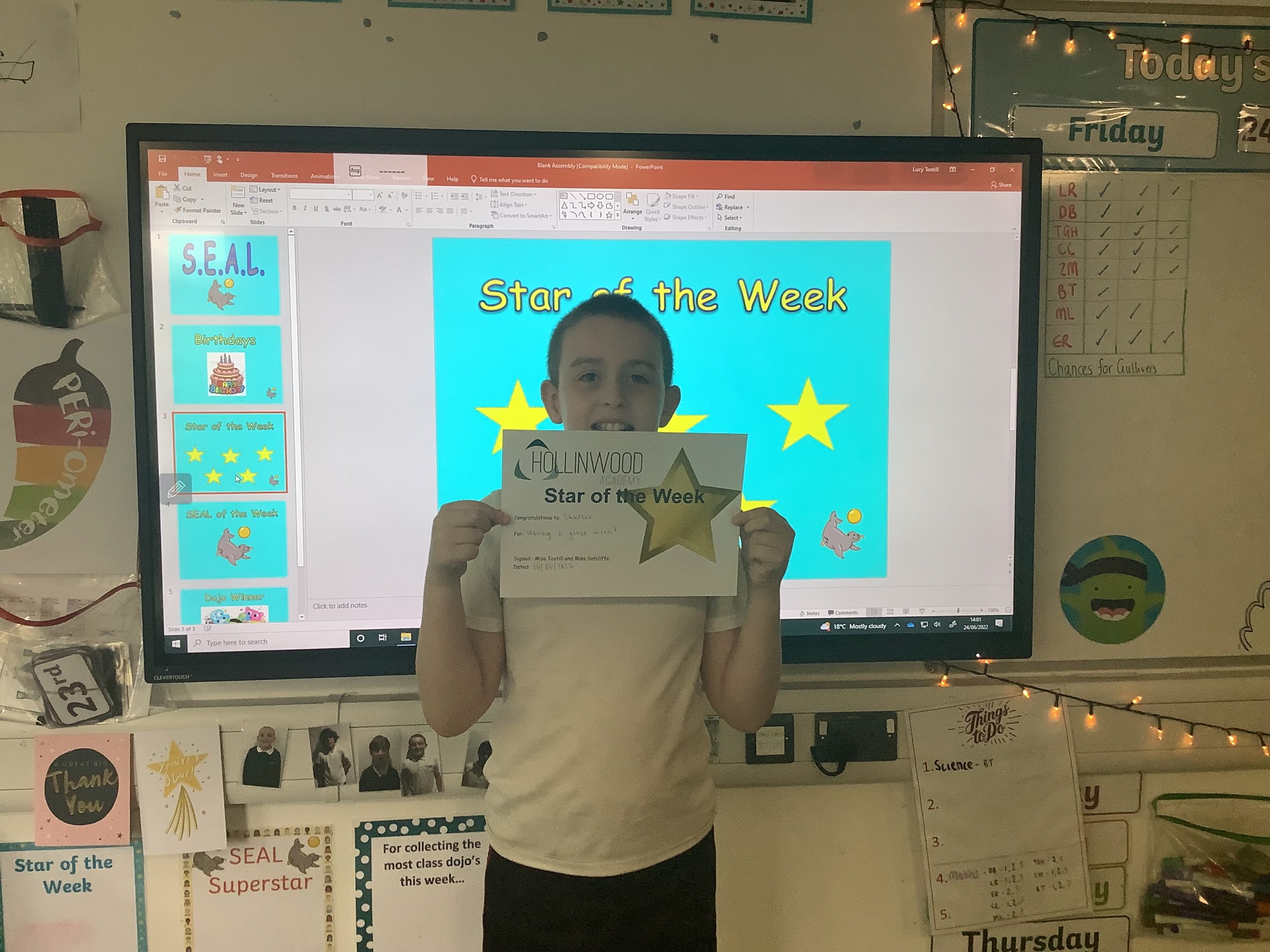 Now to our 'Commitment to Learning Stars':
This Friday 1st July, you will receive your child's end-of-year report. I hope you enjoy reading these reports as much as I have. It has been lovely to read comments regarding progress, attitude and effort to their learning. You will see this year we have changed out report format. Historically, we have reported on your child's attainment in line with baseline assessments using our internal assessment system. This year you will see some slight changes to our reporting format. This is due to a recent transition to a new assessment platform 'Evidence for Learning'. If you require any further information regarding your child's report once you receive this, please contact your child's class or form teacher to arrange either a phone call or meeting.
I hope you had a wonderful weekend.
Mrs Millard