Blog 17.06.2022
As the weather has warmed up and the sun has made a welcoming appearance, it has been lovely to see the children and young people accessing their learning outside and we do need to take appropriate precautions to protect our children and young people while outside in the sun.
If you have already given consent for your child to use sun cream whilst in school, please could you send in a bottle of sun cream clearly labelled with your child's name. You may also wish to provide your child with a hat. If you have not yet given consent for your child to use sun cream and would like to do so, please could you complete the consent form via your ParentApps account as soon as possible. If you need support with this please contact reception and Natalie or Courtney will help with this.
On Tuesday morning, I had Hollinwood Academy's invitational meeting with the MAT central team. It is always a pleasure to showcase the amazing work that goes on with Hollinwood Academy and we will be welcoming Mr Quinn, New Bridge MAT CEO, and Dr Woods-Gallagher, New Bridge MAT executive director of commissioning, onsite next week to show them highlights from our meeting.
Let's see what some of the classes have been doing starting with Mrs Halkyard and Miss McDonald's class…
"This half term we have started some new topics in our lessons.
In maths some of the children have been learning about angles; how to measure and draw these as well as calculating missing angles. We have also been studying time- telling the time and looking at time differences.
We are focusing on inventors in history this half term. So far we have learnt that Richard Trevithick invented the first steam locomotive and Frank Whittle designed the first jet engine. With the information we have learned, we are making books using the Book Creator app.
Our PE focus is athletics so last week we did lots of running and relay races. This week we have used the hurdles which the children were excellent at.
We usually use the IT room upstairs for our ICT lessons, but this half term we are creating animations using the iPads. Last week we went back in time and created paper-based animations such as flip books. This week we had a go at creating stop animations.
In PSHRE we are learning about growing up, different relationships and our bodies. We discussed positive body images this week and how to feel confident. We all agreed there is no such thing as a perfect body and that it is all about how we feel in ourselves.
The children have had a really nice Outdoor Education lesson this week and they were river jumping and learning all about water safety around lakes and rivers. They then ended the lesson with a visit to the park and enjoyed some fun in the sunshine as a result of their good listening skills during the lesson.
The children have been designing spaces in Art this week and have created a bright, colourful room based on Morag Myerscough's work. The children had to design a scape that would make them feel happy, bright and colourful. They really enjoyed this activity.
This term we are studying musical theatre in Music and they children have been learning all about the history of musical theatre.
In Science this week, the children have been experimenting with solids and liquids to investigate if different solids dissolve in water; and if so, the reasons why.
We have had a lovely week this week."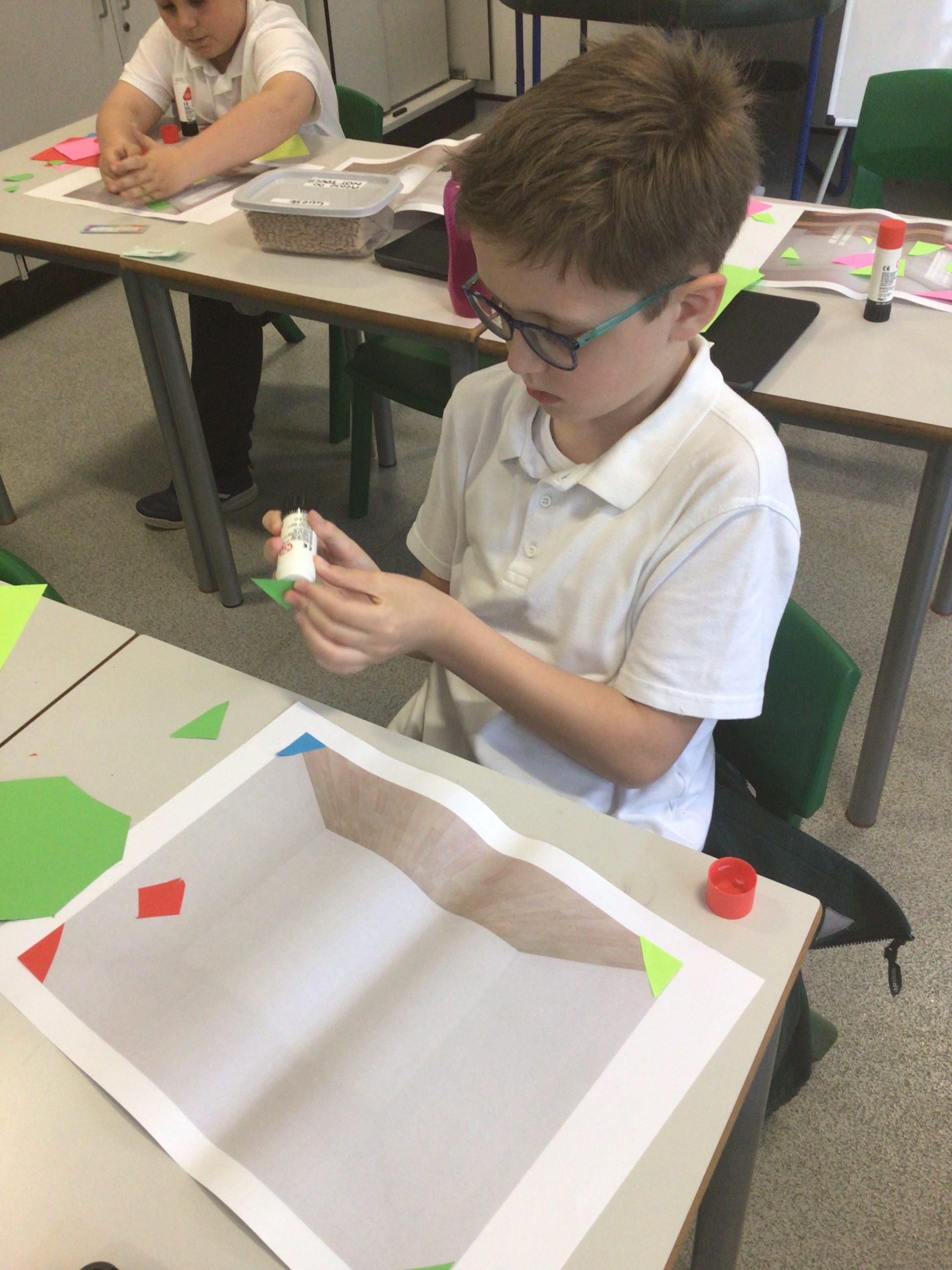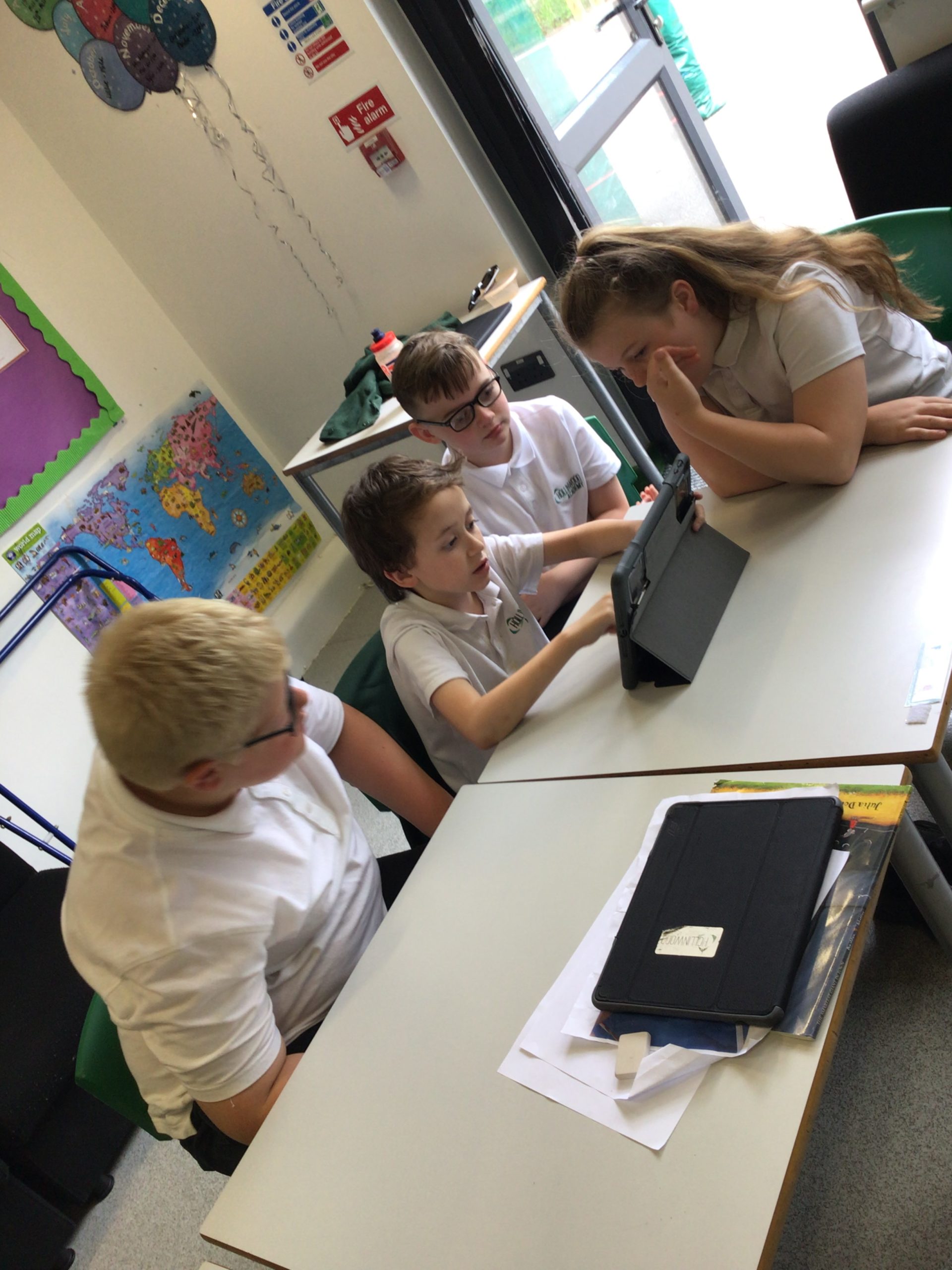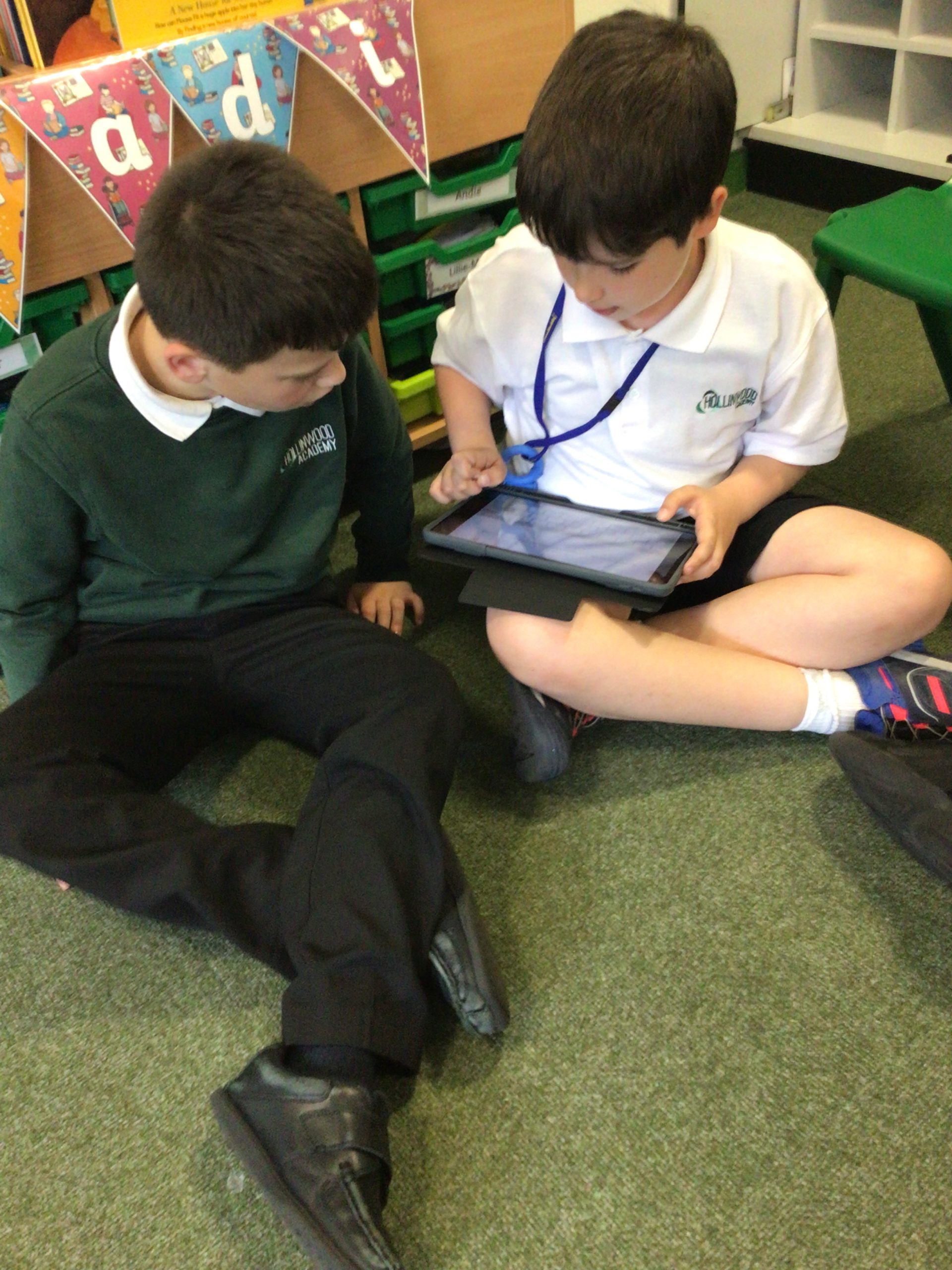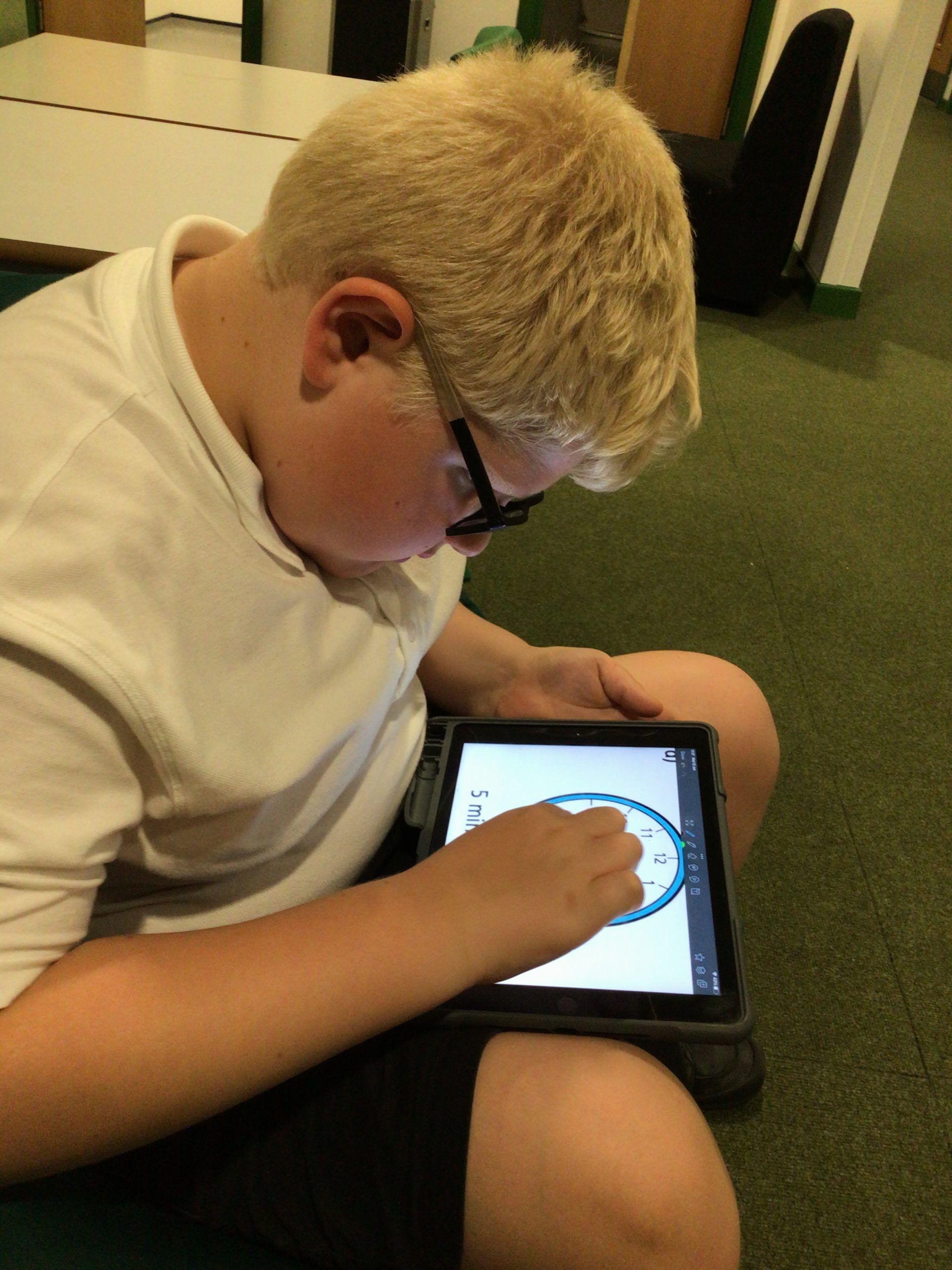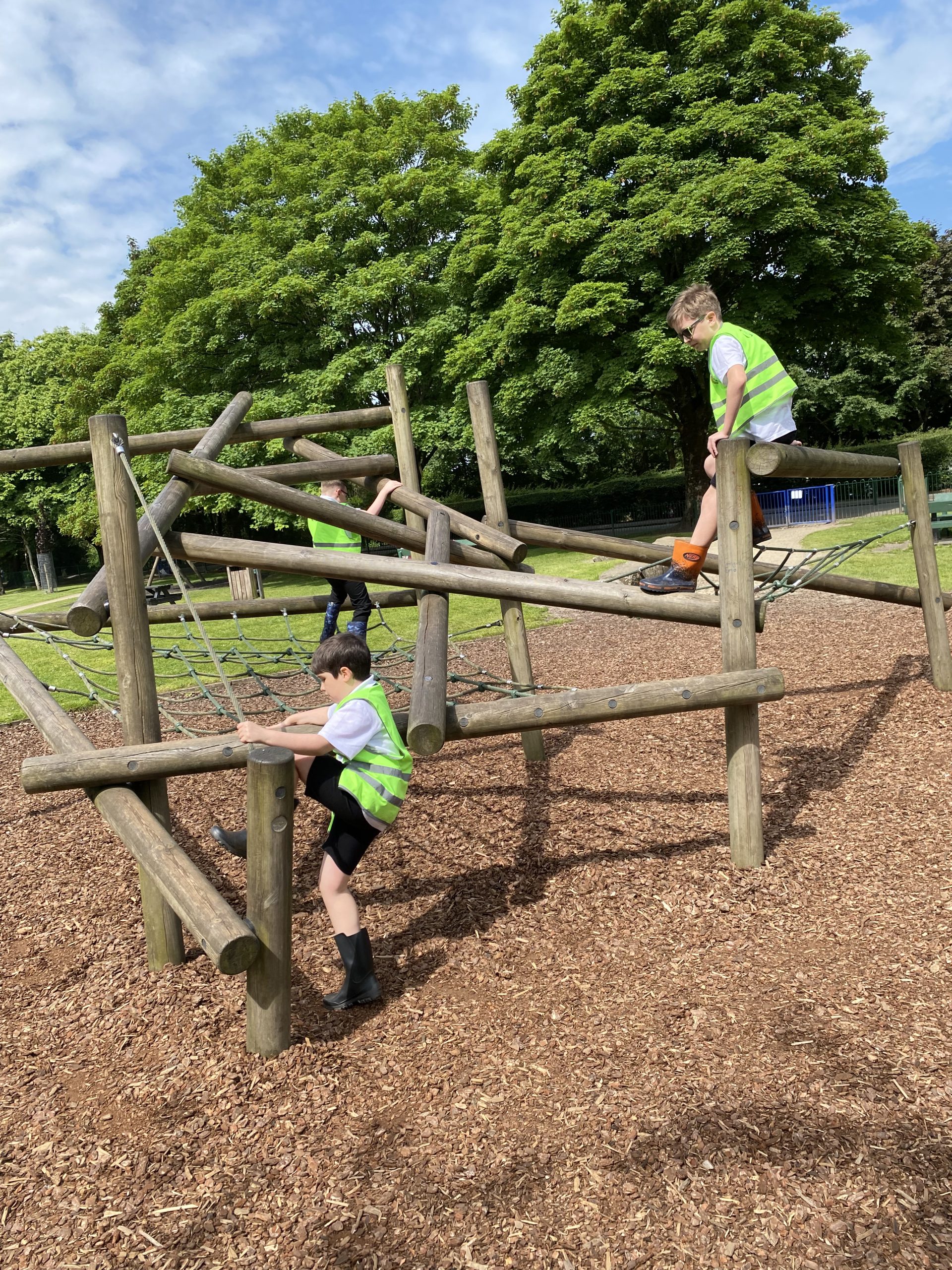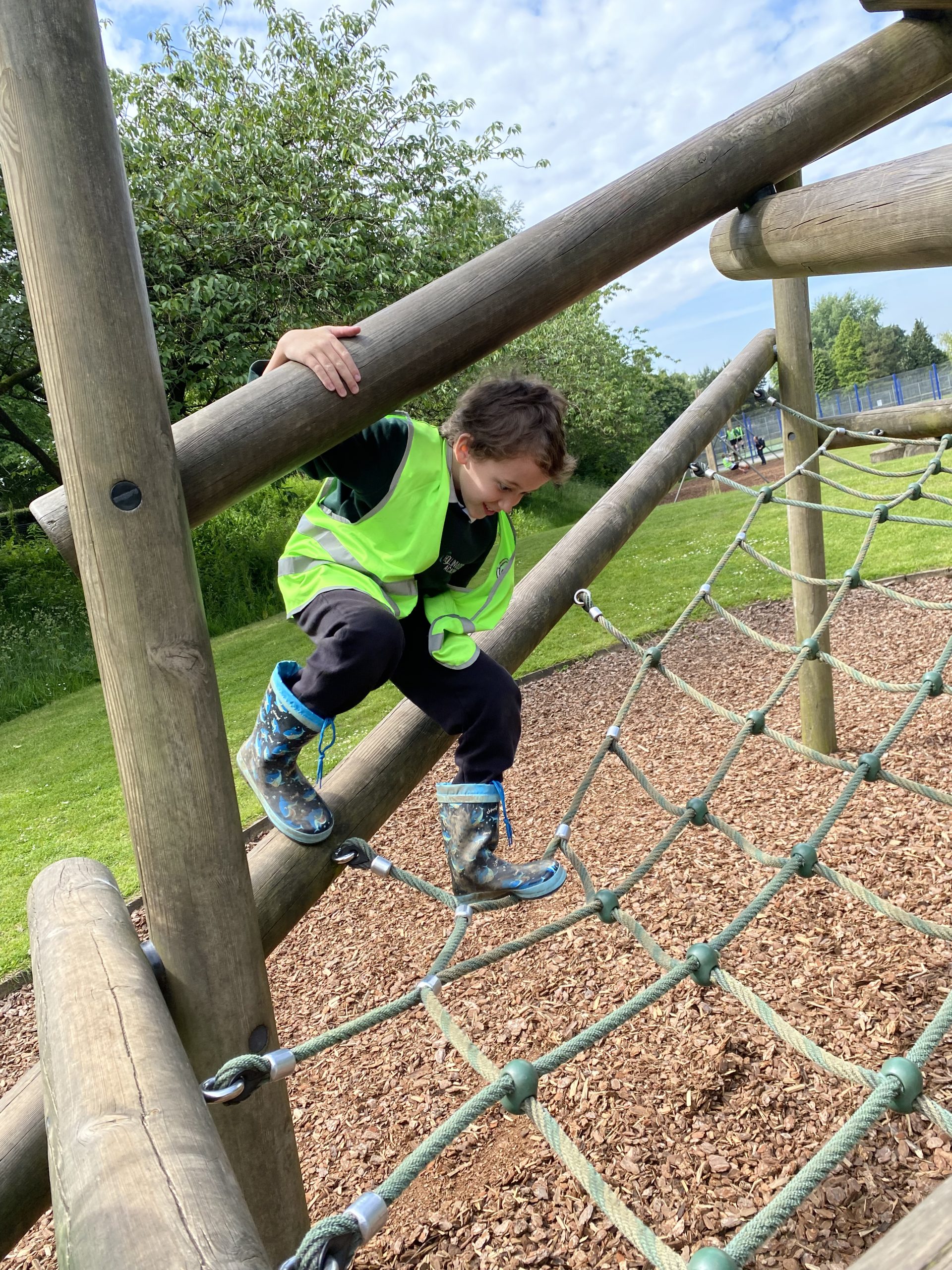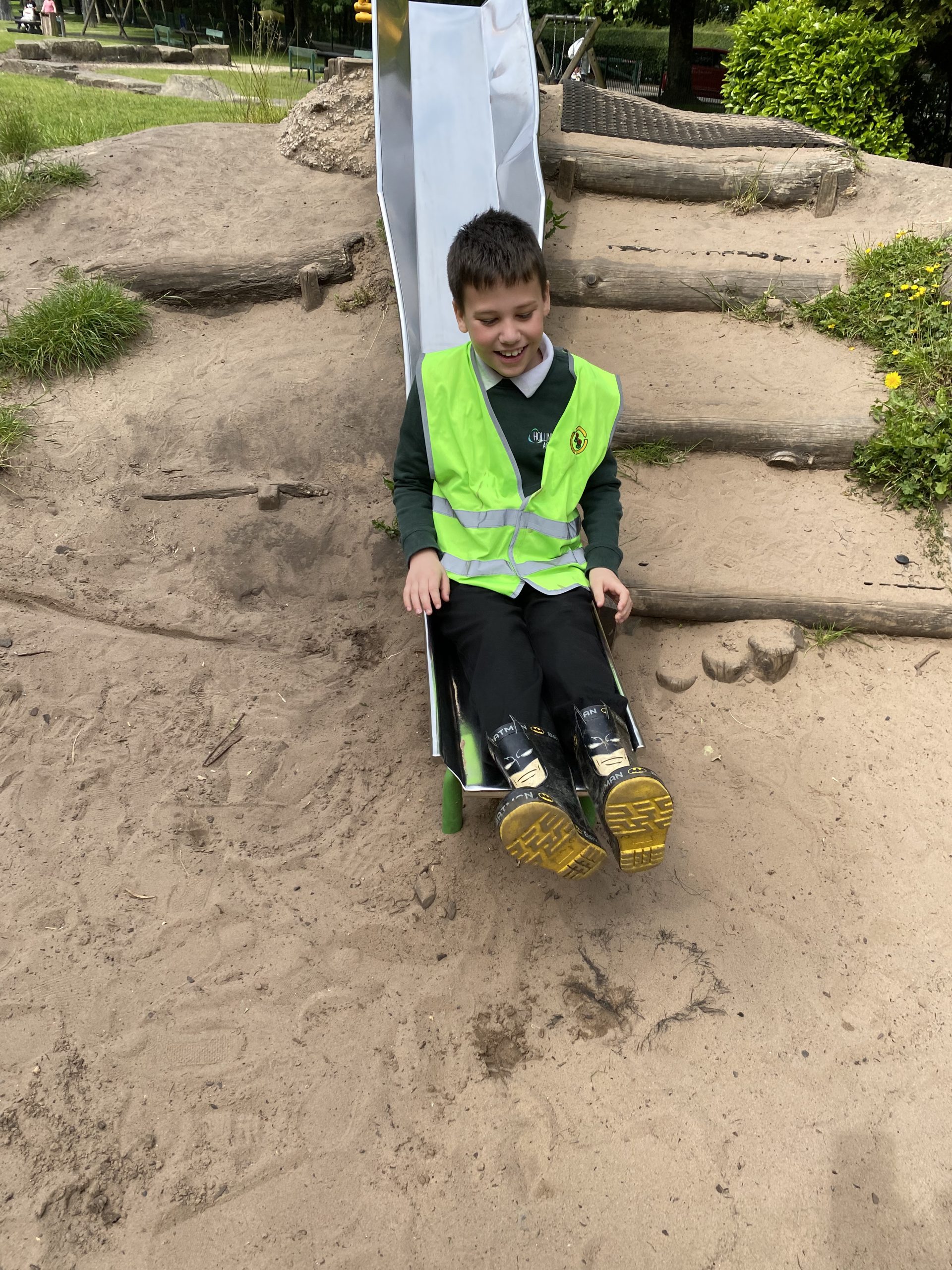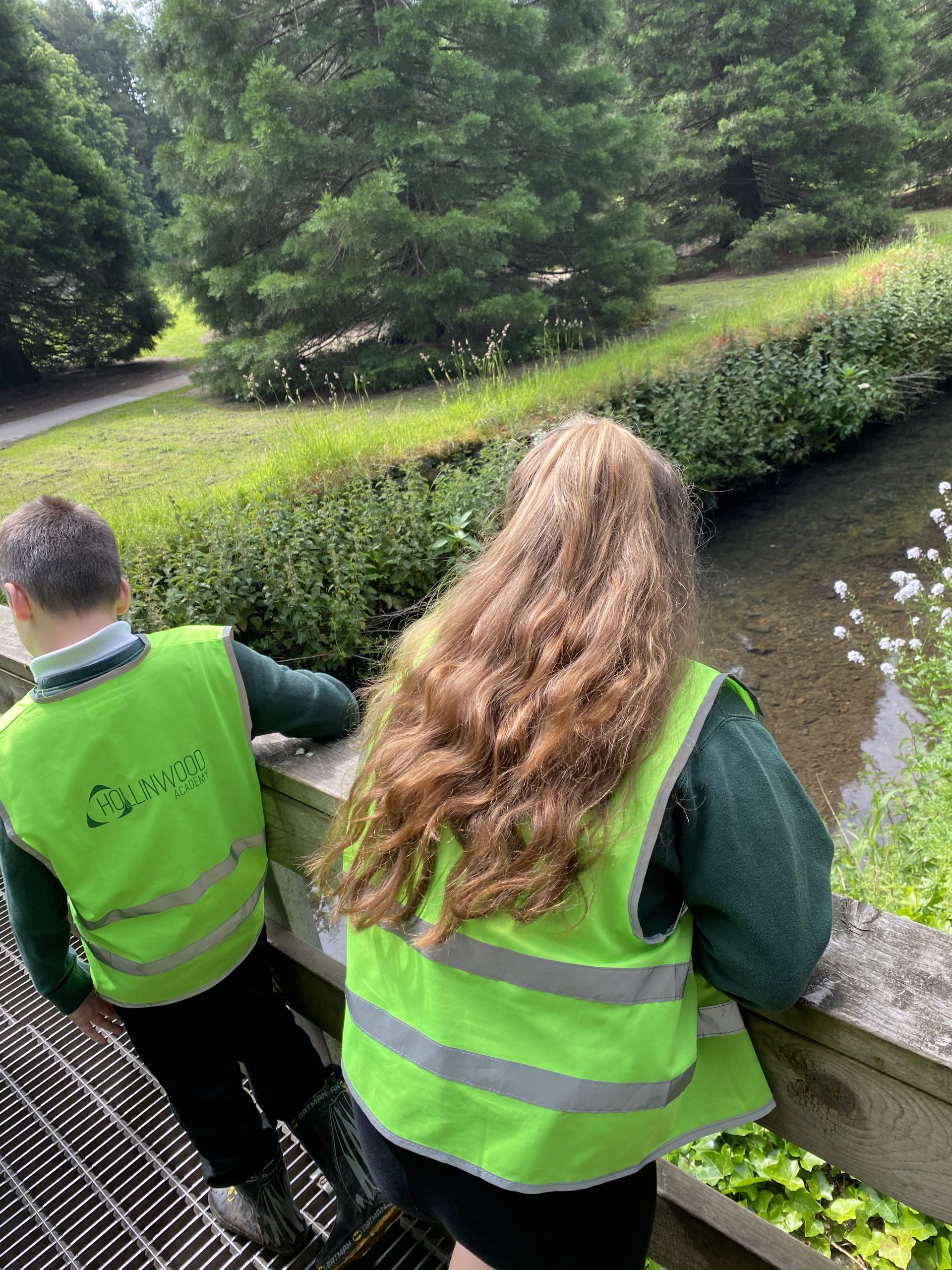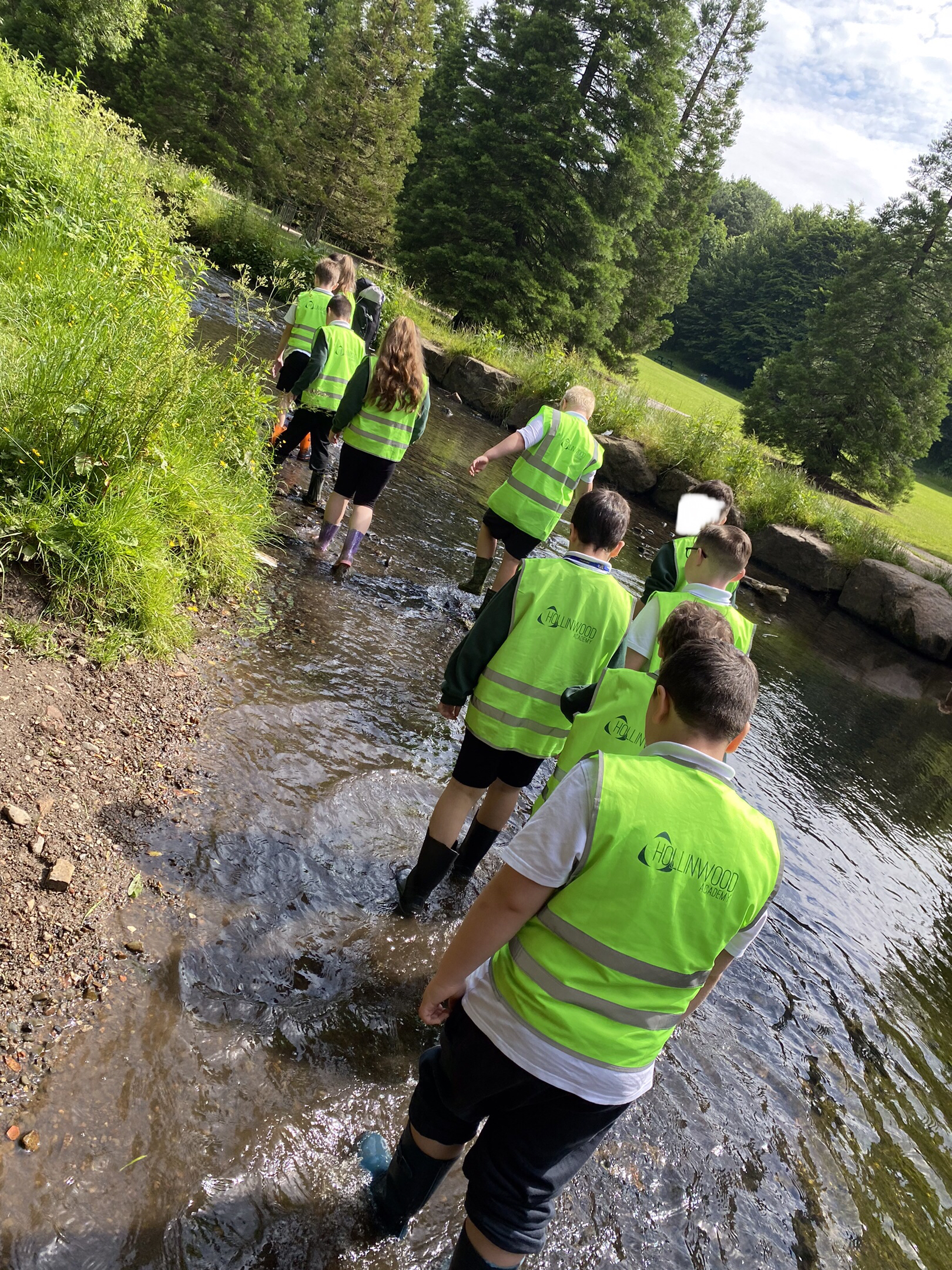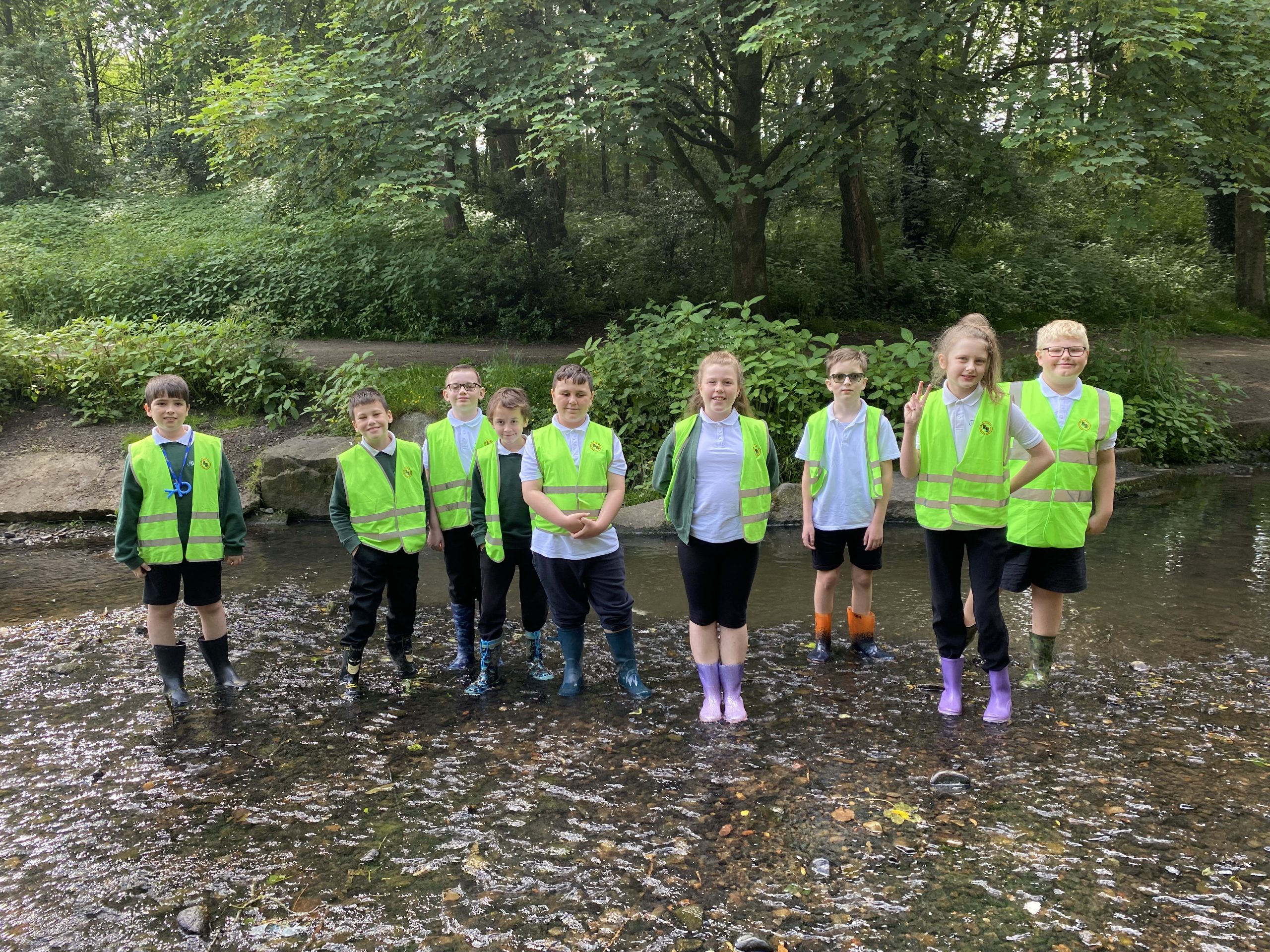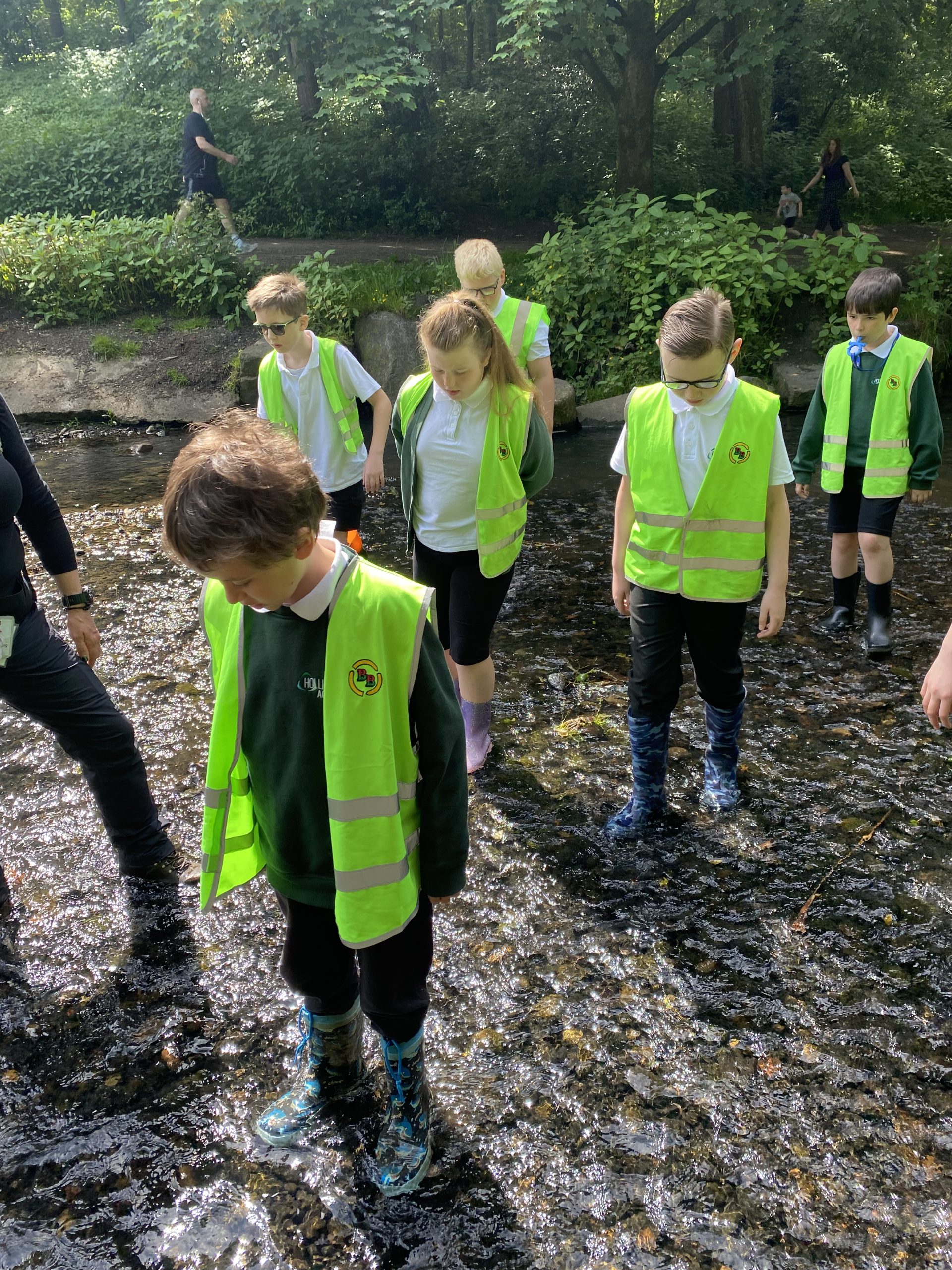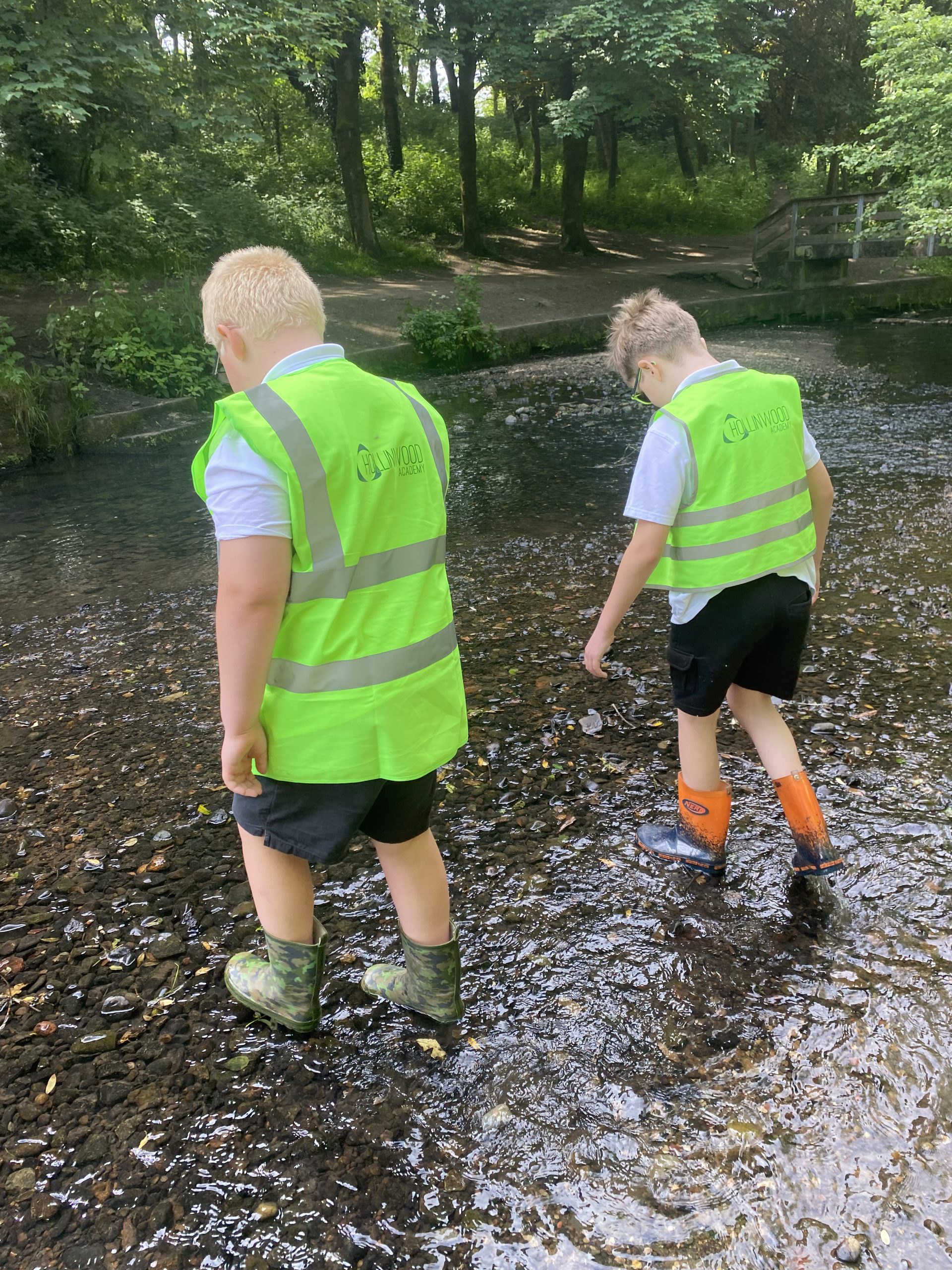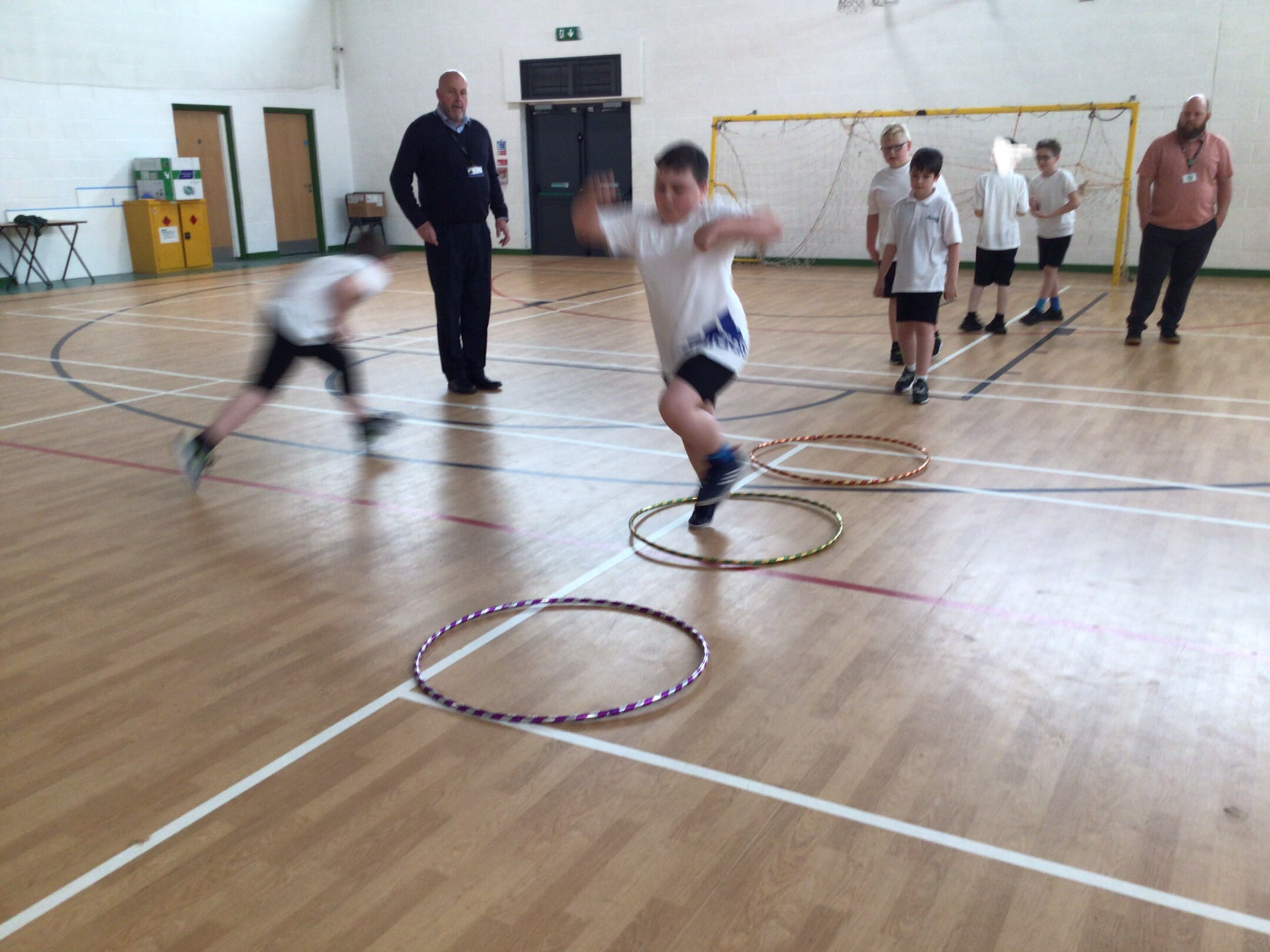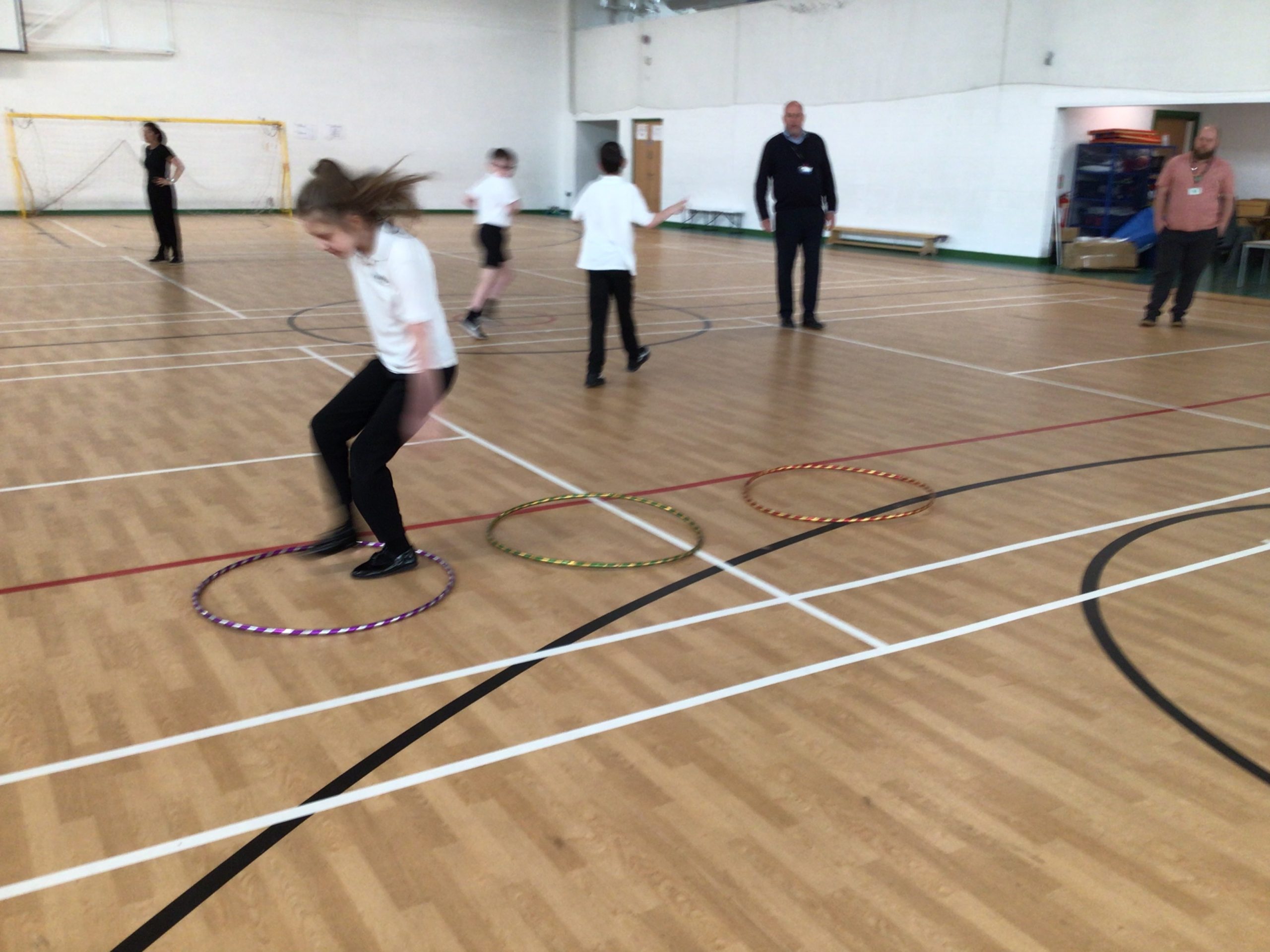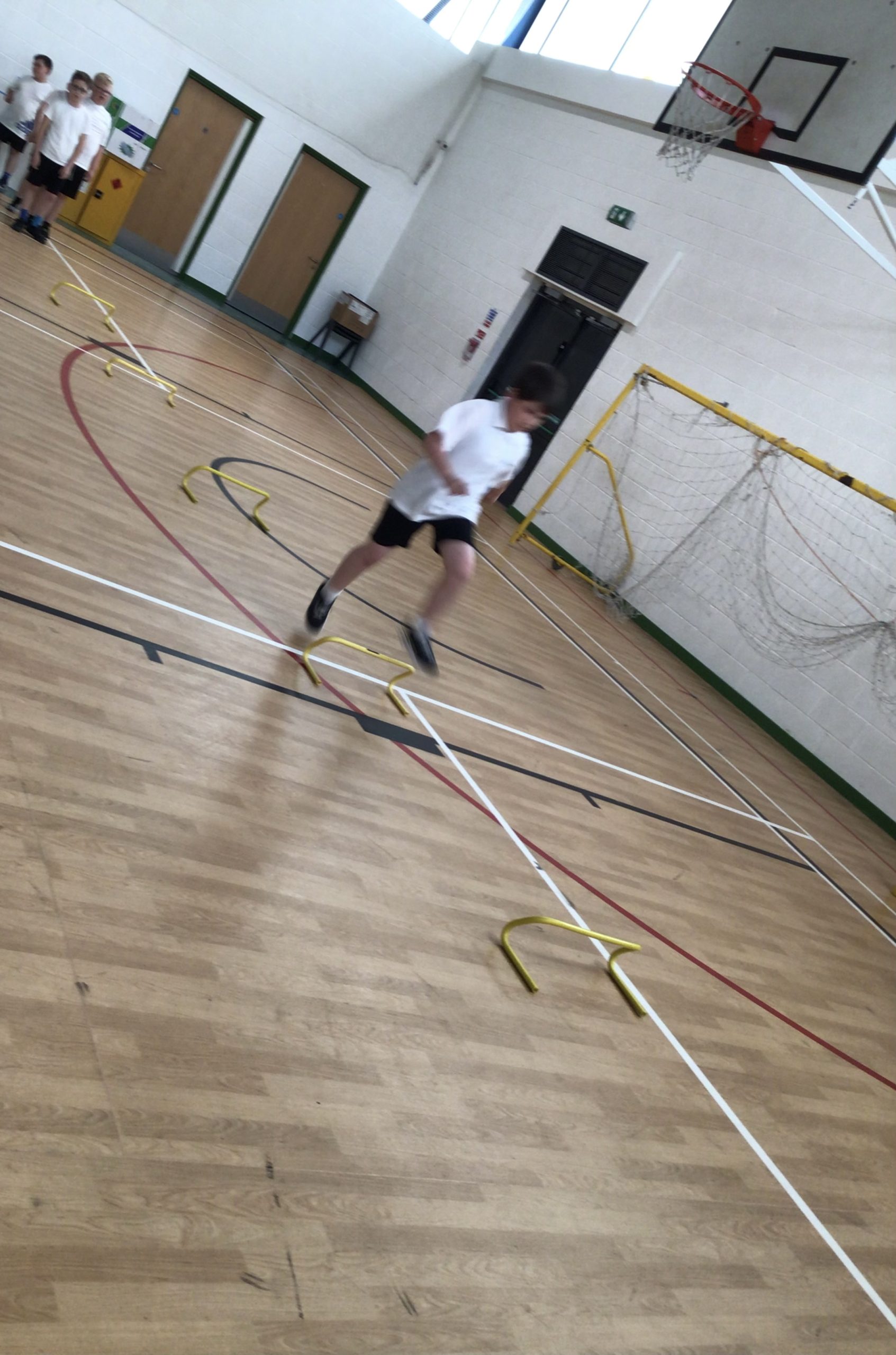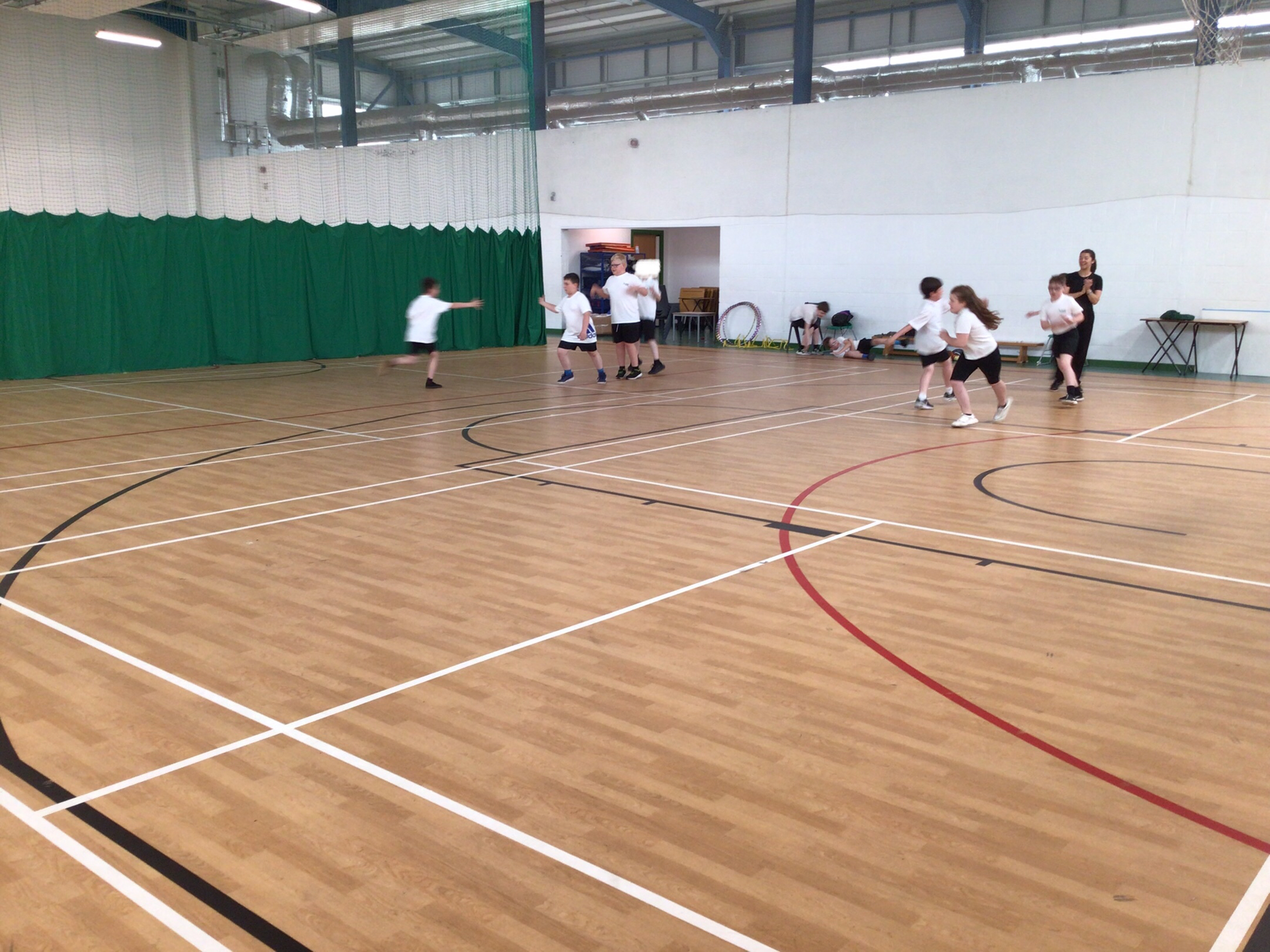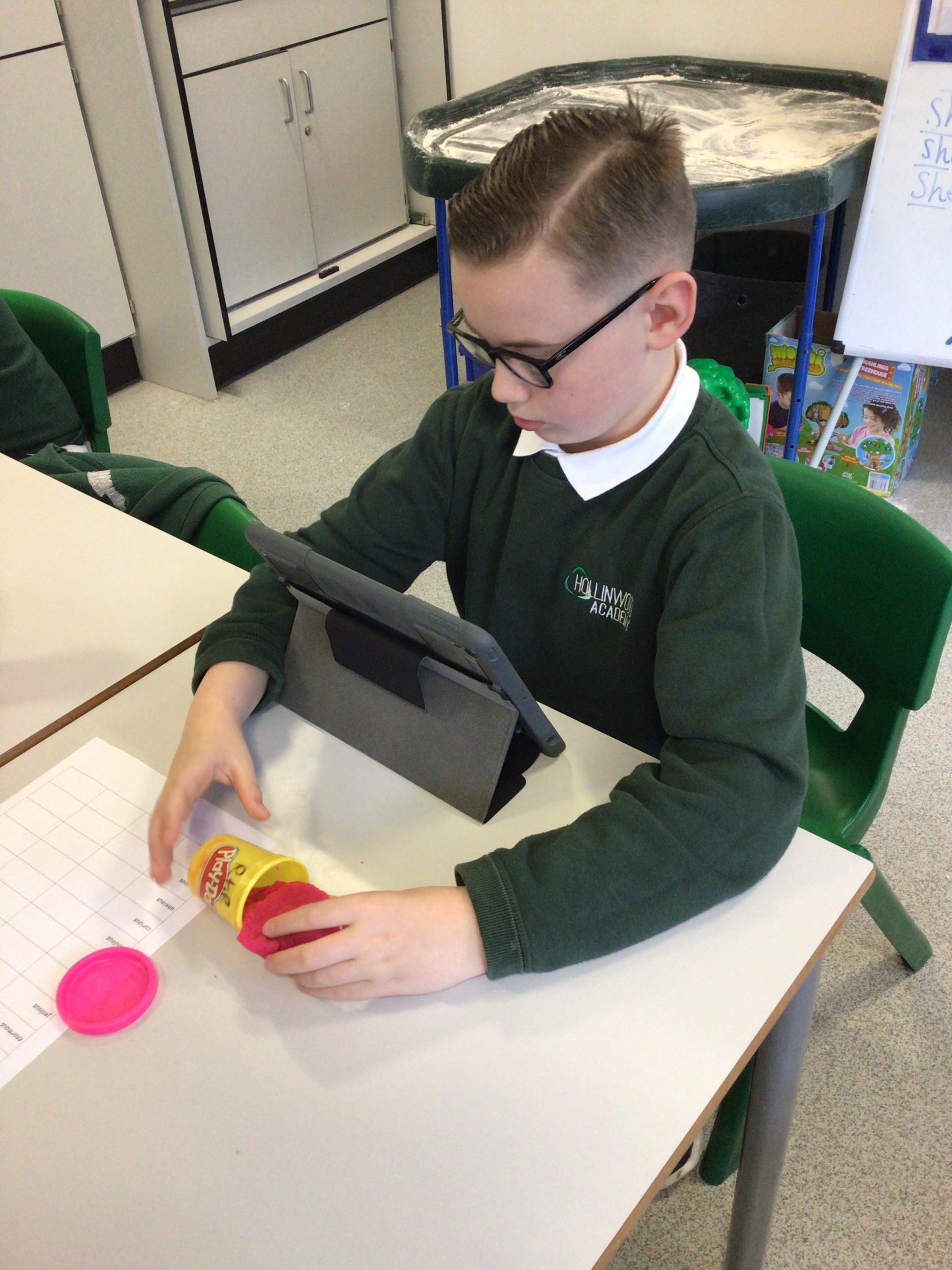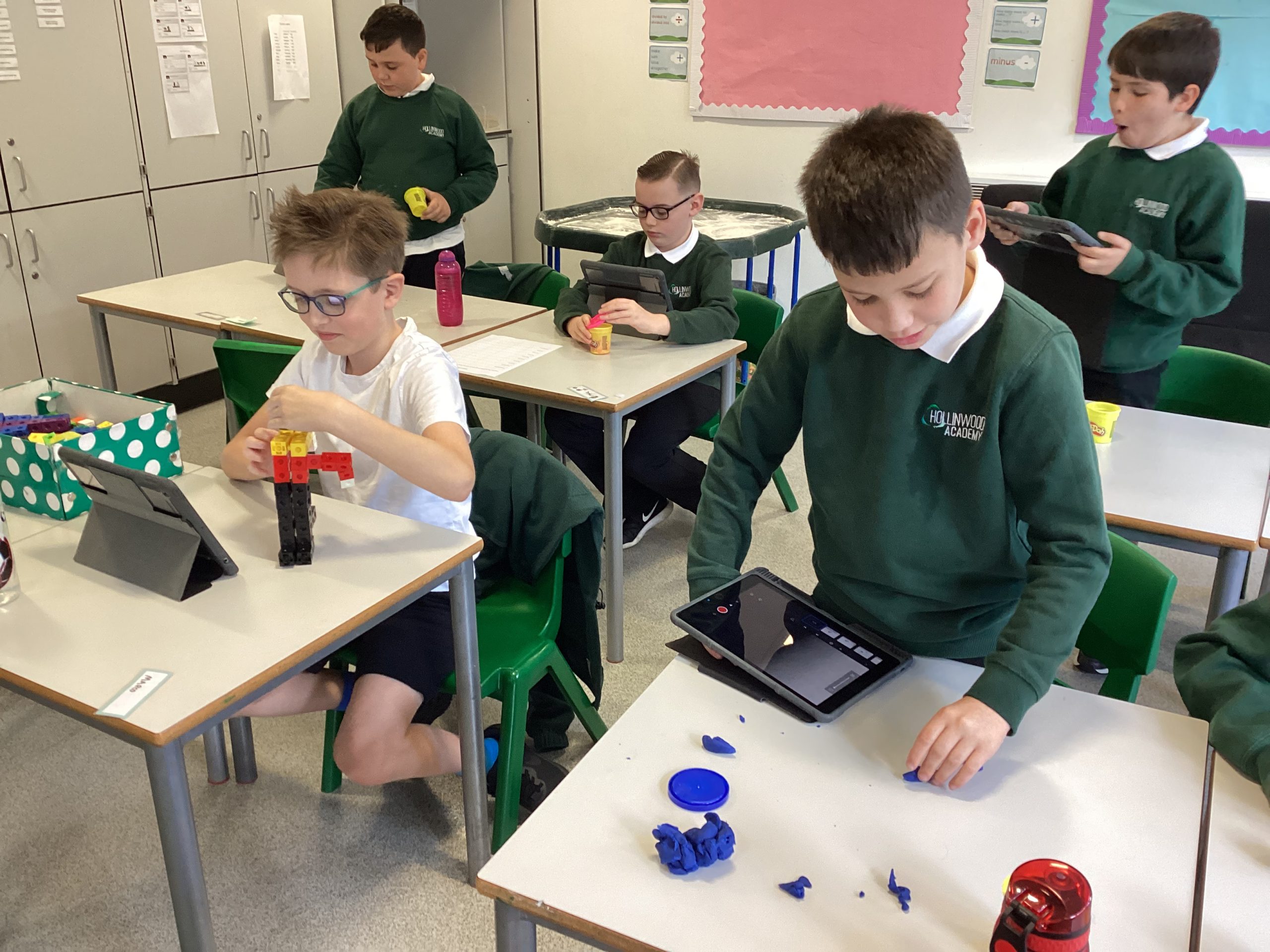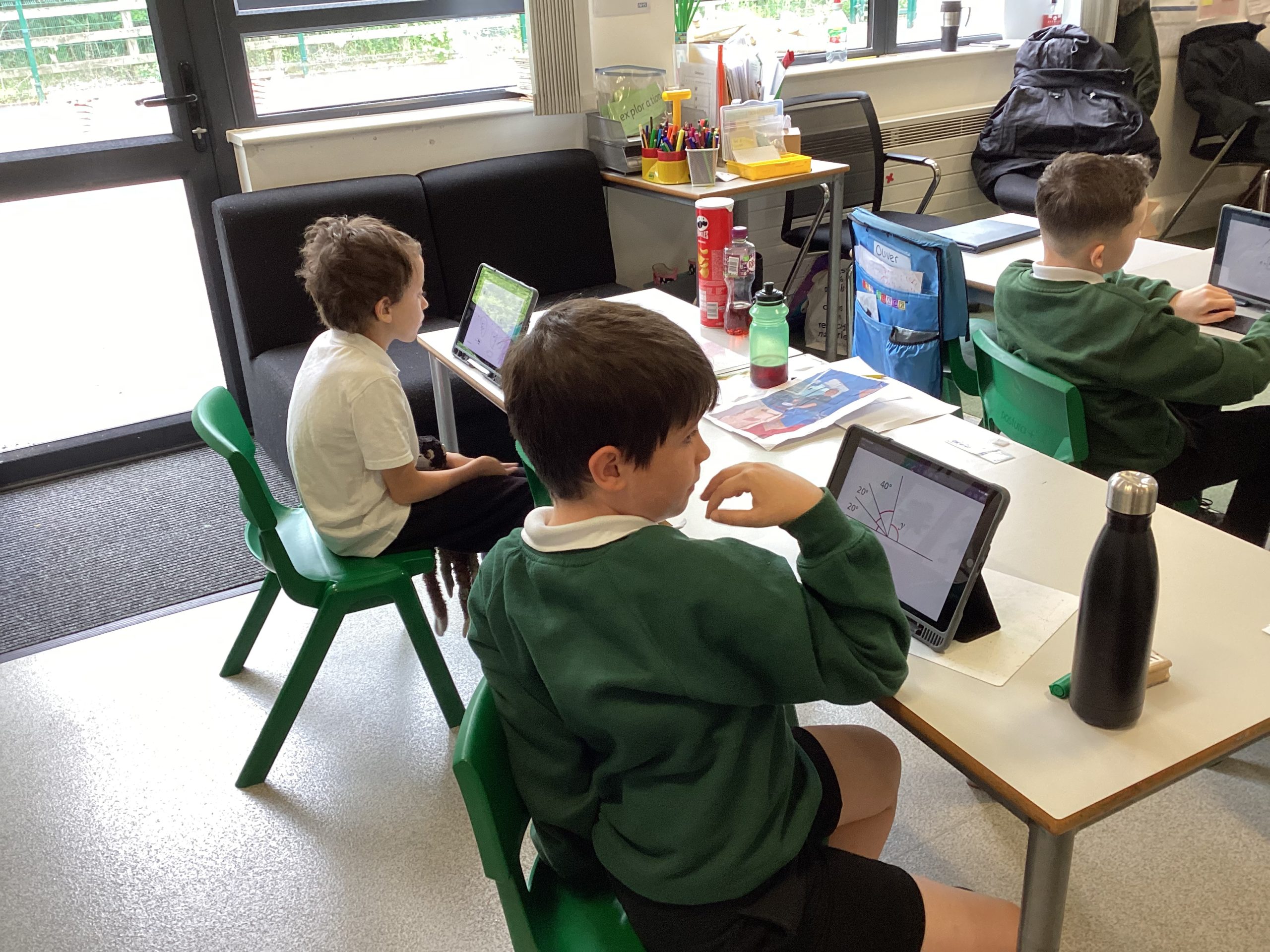 Now to Mrs Duffy's form…
"Initially, when thinking about this blog, I thought what can I write? The boys are in exams, and nothing much is happening as it has been busy over the last few weeks with exams. Then I realised that, actually 'everything is happening'!
This week the form are completing several GCSE exams. After months of revision the boys will complete their final exams in Physics on Thursday 23rd June 2022.This week they had a Maths exam on Monday. For some like Leo this was followed by a Creative Media GCSE (two in one day!)
In addition to the above-mentioned, year 11 have completed several Science GCSE's including Physics and Chemistry. They have also sat papers in English language. The final exams will start next week where they will complete the paper two in Chemistry and Food on Monday (my subject area, and two exams in one day).
Initially, the students felt stressed and anxious with regards to the GCSE exams, but now I have witnessed some amazing maturity as they come in each morning and just get on with what is expected of them. They are a credit to the school, given the past couple of years and the loss of learning with the global pandemic. As their teacher, I am so pleased with every one of the form and I have a bubbling overwhelming feeling of pride when I think about the resilience they are demonstrating. However, they could not have done it without the heartfelt warm, support of the staff.
They say it takes: 'a village to raise a child' and this could not be a truer quote with regards to the holistic nature of Hollinwood Academy. As a, new member of staff, who has worked in mainstream education for some time, I have been so impressed with the differentiated support given to students this year. Firstly, my teaching assistant Miss Stubbs has been amazing and has been the first port of call for our students.
In addition to this, I have been blown away with the differentiated exam support that is given to our year 11s. Any additional needs have been immediately implemented by the fairy godmother Mrs Needham alongside supportive management and exams officers. That is not all! In fact, I have witnessed support given beyond from subject teachers, pastoral officers, office staff, cleaning staff and exam officers and support staff. Let us not forget the ladies who prepare lunch to coincide with exam times for the students. Making sure the students have the right nutrition to work through the exams.
What a team!
Thank you year 11for your hard work and resilience, but a big thankyou from Year 11 to all staff at Hollinwood Academy: thank you for making what could have been a difficult GCSE year possible for our year 11 students.
We really appreciate it!"
Now to our amazing SUPER STARs and SEALs
Mrs Lerigo's STAR of the week is Euan for excellent behaviour, sitting beautifully and being ready for his learning.
Mrs Lerigo's SEAL Superstar is George for playing nicely with his friends in class and on the playground.
Miss Pietraszewska's STAR of the week is Maya excellent behaviour and engagement in her maths work. Well done!
Miss Parkinson's STAR of the week is Zak for amazing behaviour at dinner time as he managed to eat a lot this week!
Mr Corrigan's STAR this week is Shane for being always 'ready to learn' and a great example to others.
Mr Corrigan's SEAL Superstar is Isaam for sharing an interest with a friend.
Mr Corrigan's WOW moment goes to Derry, Cole, Jared and Blaire. Well done!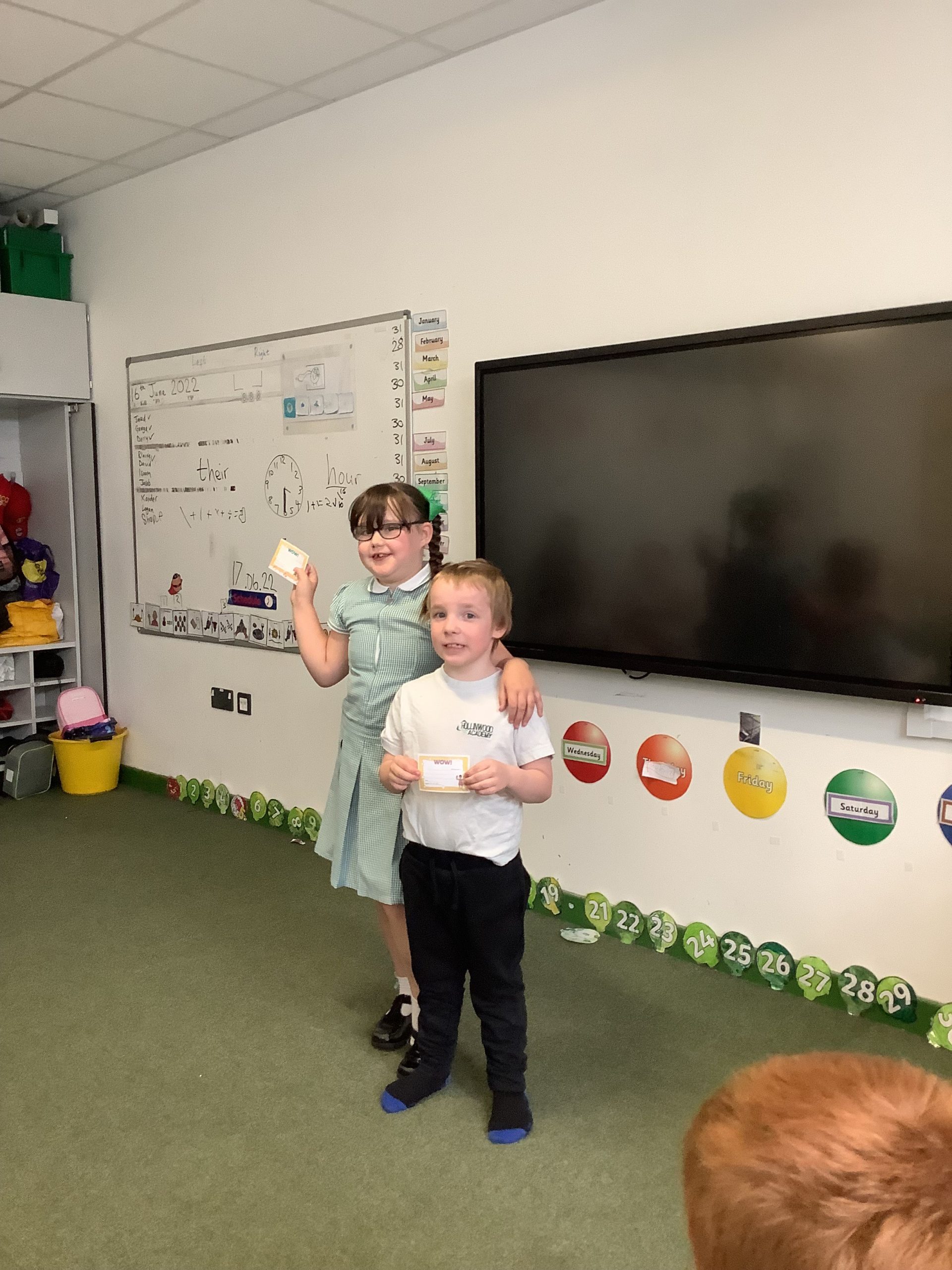 Mrs Halkyard and Miss McDonald's STAR of the week is Lillie-Mae for talking about her feelings this week and for turning this around really well.
Mrs Halkyard and Miss McDonald's SEAL of the week is Samuel for communicating his feelings to an adult.
Mrs Halkyard and Miss McDonald's DOJO winner is Lillie-Mae. Well done!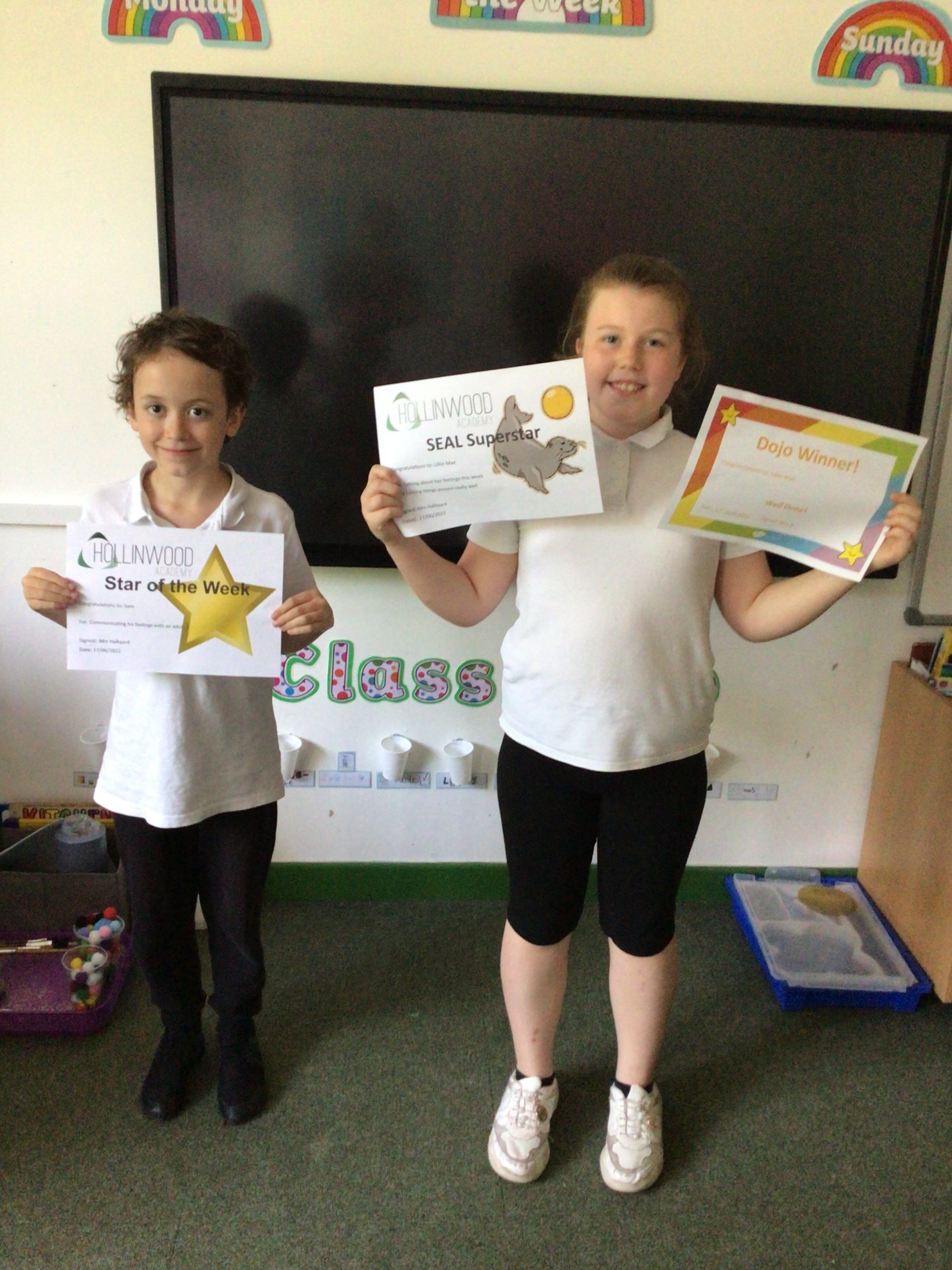 Miss Prescott's STAR of the week is Zack for having an amazing week and behaving brilliantly.
Miss Prescott's SEAL of the week is George for his amazing phonics work and using his fingers spaces, punctuation and writing on the line.
Miss Simms' STAR of the week is Logan for having a positive week and making the right choice.
Miss Simms' SEAL Superstar is Matthew for coming in to school positively.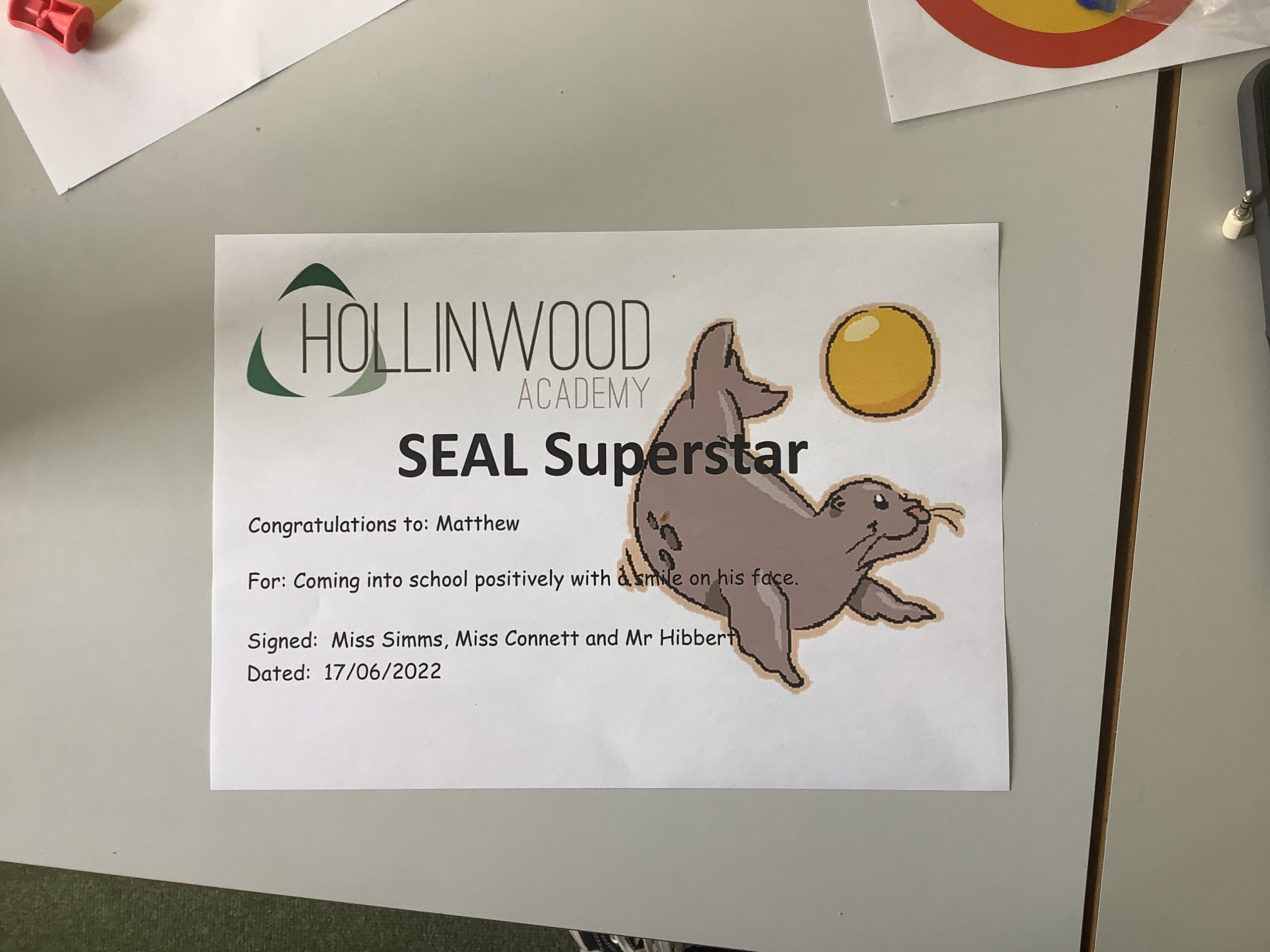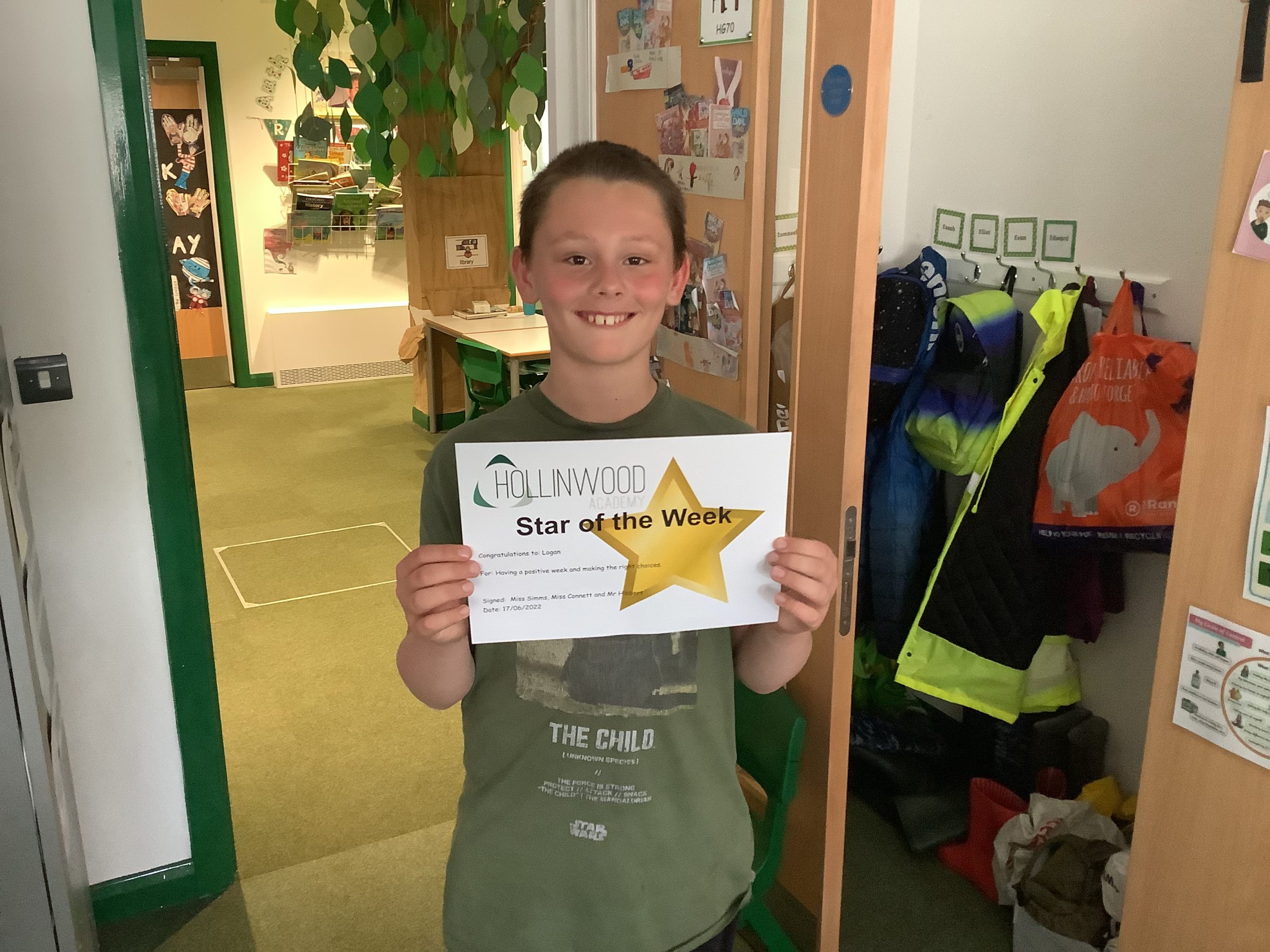 Miss Tootill's STAR of the week is Thomas for managing his emotions.
Miss Tootill's SEAL of the week is Daniel for walking into school on his own.
Miss Tootill's DOJO winner is Zachary. Well done!
Next week we start our transition sessions and meetings and we are looking forward to meeting some new children across primary and new year 6 children that will be joining us in year 7 come September. Our transition sessions for our primary children and new year 7 students are:
· Friday 24th June 9-11am
· Friday 1st July 9-11am
· Friday 8th July 9-11am
· Friday 15th July 9-11am
Within these sessions, the children will get to meet their new class teacher, friends and classroom ready for September 2022/23. Our current secondary students will remain on timetable as the majority of the form tutors are remaining the same. Pastoral have contacted families this week regarding new form tutors as we are still recruiting secondary posts and we will inform families as soon as we can. I am really pleased to announce that the following teachers will be joining Hollinwood Academy in September:
Miss Oakley
Mrs Matthews
Mrs Gittins
Mrs Jones
Miss Connett
Miss Gardener
Miss Bouttell
We are also welcoming the new year 7 families for a transition meeting on Monday 20th June and this will take place at 9:30am, 2pm or 4:30pm. If you have not already informed Mrs Watson of your preferred time, please contact her. I am really looking forward to welcoming our new year 7 families into school as it has been three years since we have held this event.
Today, we send a fond farewell to Mr Rawson as he retires today. He will be greatly missed by everyone but we wish him all the best on his forever home as he and his wife Kathy are relocating. Enjoy, relax and THANK YOU Mr Rawson!!
I hope you all have a lovely weekend.
Mrs Millard