Blog 10.06.22
I hope you had a lovely May half term with some fabulous Jubilee celebrations along the way.
I awarded Ethan with his Headteacher's award today from last half term and he was thrilled to receive this:
Ethan only joined Hollinwood Academy recently and I asked how he liked his new school as I awarded him with his certificate and he replied with: "it's amazing!" with a big smile on his face. Well done Ethan.
On Wednesday, Miss Tootill and Mr Rawson's class had the opportunity to attend Manchester City's primary football league. The year 6 boys represented our school and played 6 games in total, winning 5 and drawing 1. A fantastic effort to all of our children and they even managed to score an impressive 25 goals! A brilliant sporting day for our class and school!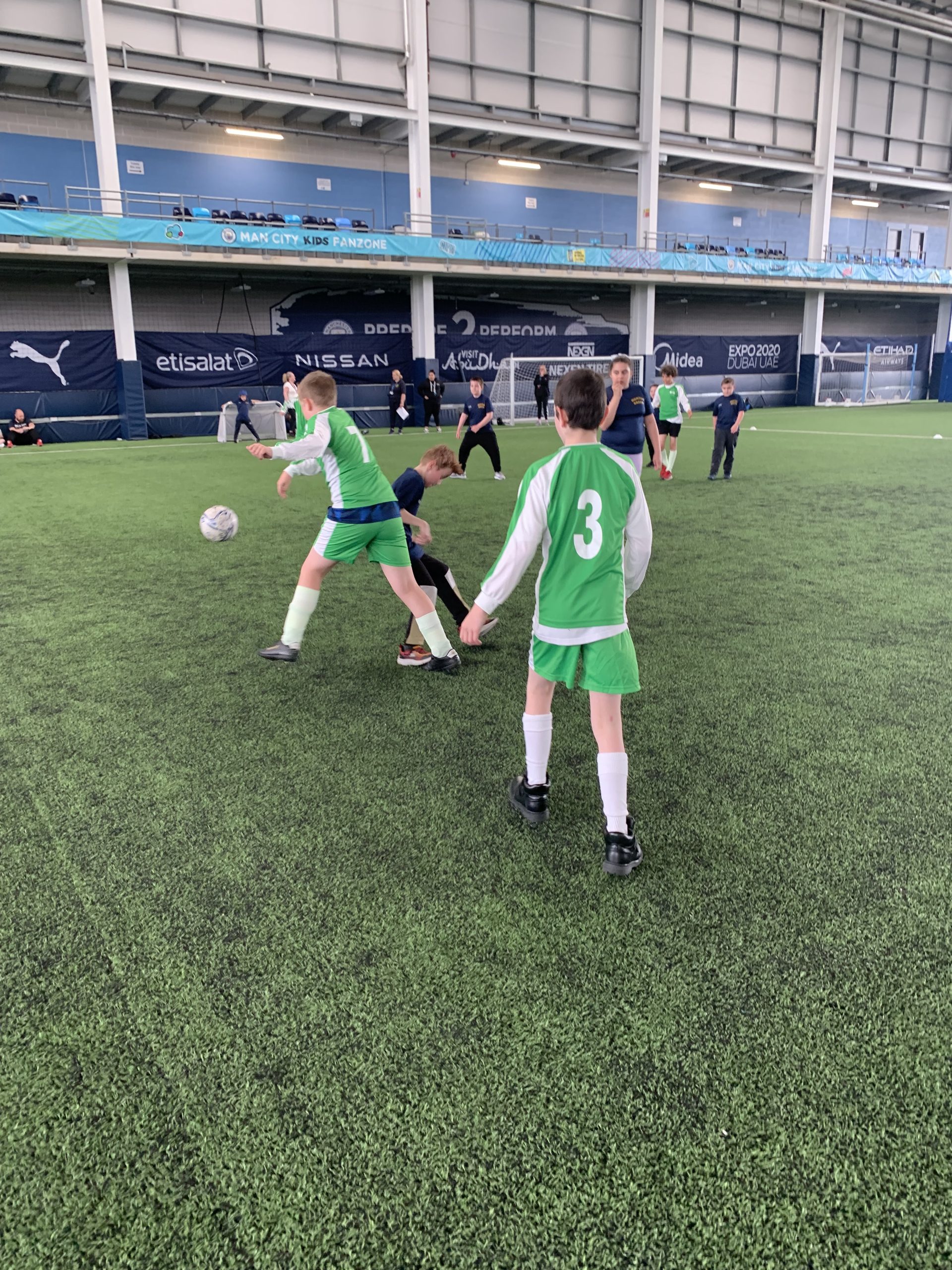 This week has been a challenging and busy week for our GCSE students. They have sat the following GCSE exams: Maths, geography, English literature, physics, and English language. All are to be congratulated for their efforts. During the week, we were visited by a JCQ exams officer to check that we are doing everything correctly for the GCSE exams in terms of administration, invigilators, access arrangements and procedures are in place. His feedback was extremely positive. He commented that we 'are one of the best special schools he has ever visited' and he said our expectations were high and our practice was accurate in line with the JCQ standards. The officer was a retired Ofsted inspector for SEND so we took great delight in welcoming this compliment. He was extremely impressed with all the access arrangements that were in place and how the staff go above and beyond for the students. This is down to the hard work of all those involved in access arrangements/invigilating/supervising corridors and preparing our students for their exams. A special thanks has to go to Janet Hogan, our exams officer, and Mrs Needham as they have worked and supported staff and students in this whole process. Not forgetting the KS4 students either – you are doing amazingly well. Keep working hard.
Let's see what some of the classes have been doing starting with Miss Prescott's class…
"This week in Maths we have been learning more about time to the hour, half past, quarter past and quarter to! The children used their 5 times tables to help them count around the clock, we even took a walk in the sunshine to draw some clocks on the ground and became human clock hands to tell the time!
In outdoor education with Miss Bennett the children went to Alexander park to test their knowledge on road safety and being safe outside of school. The children even used their orienteering skills to follow directions around the park to find the swings and slide!
In Science we have been learning all about natural habitats, we discovered some of the creatures that have taken residence in the Hollinwood Academy playgrounds. We found spiders, snails, and birds! The children discussed different types of habitats and how we can contribute to keep these habitats safe from possible natural disasters such as storms and heatwaves!"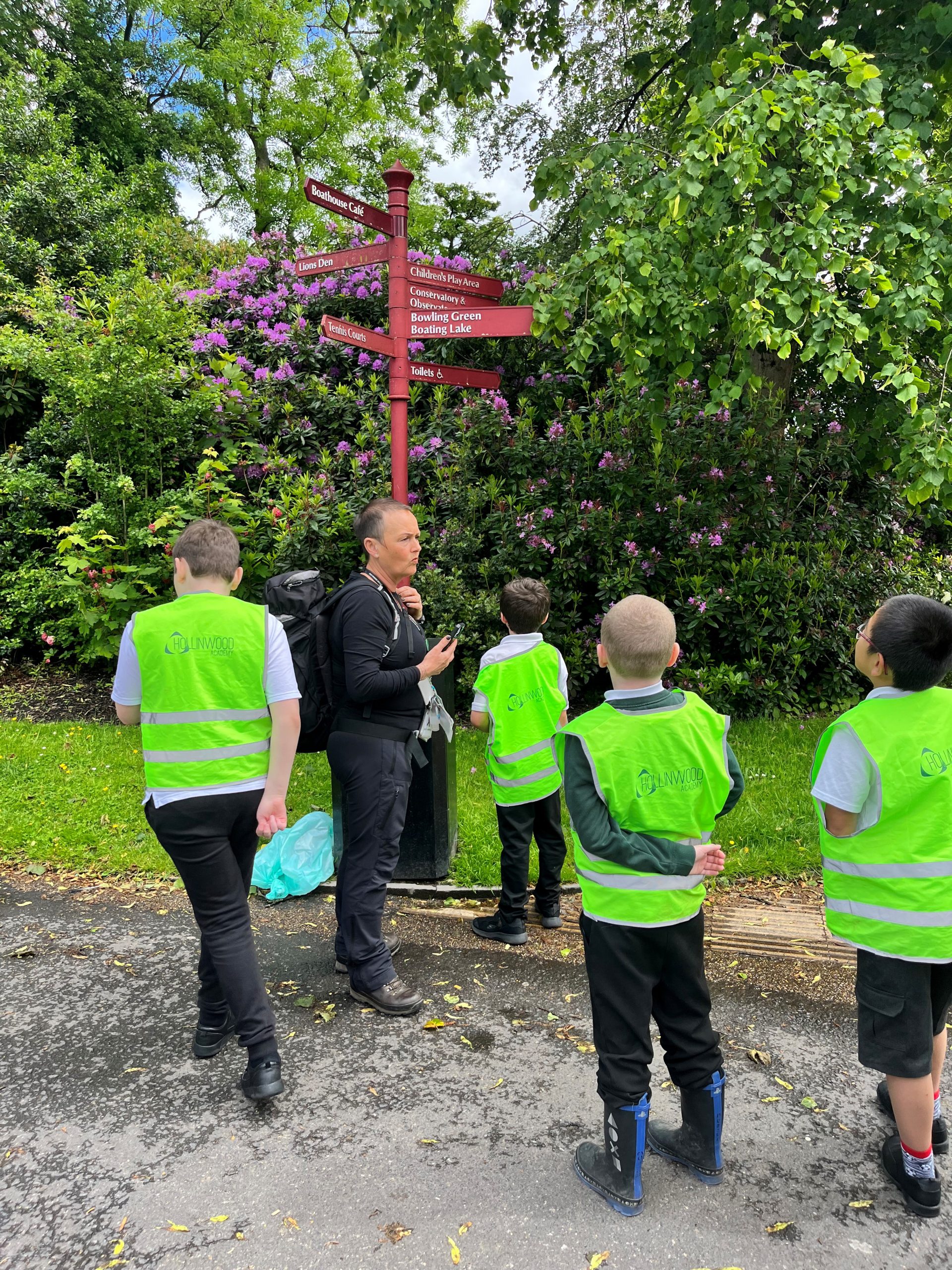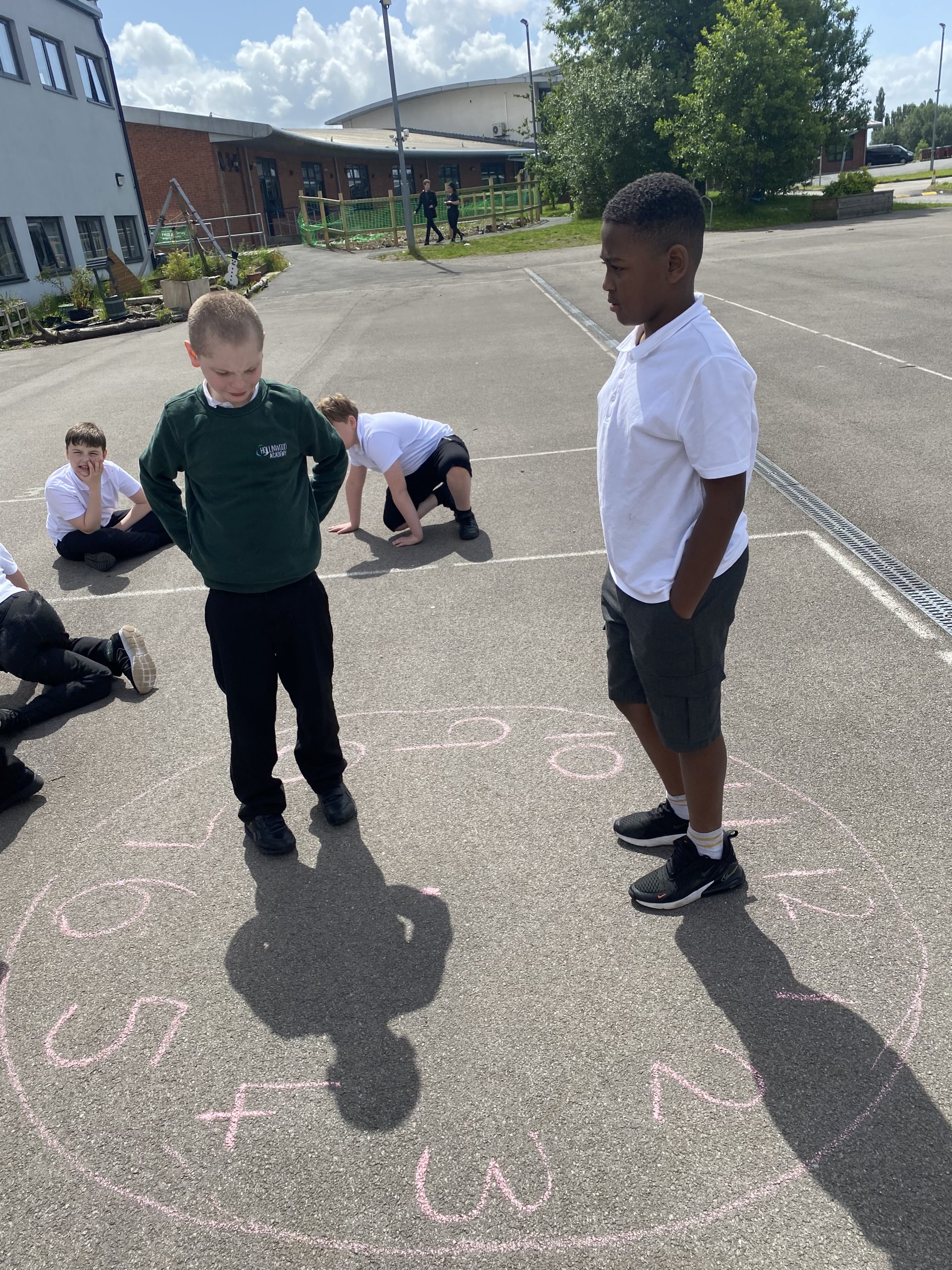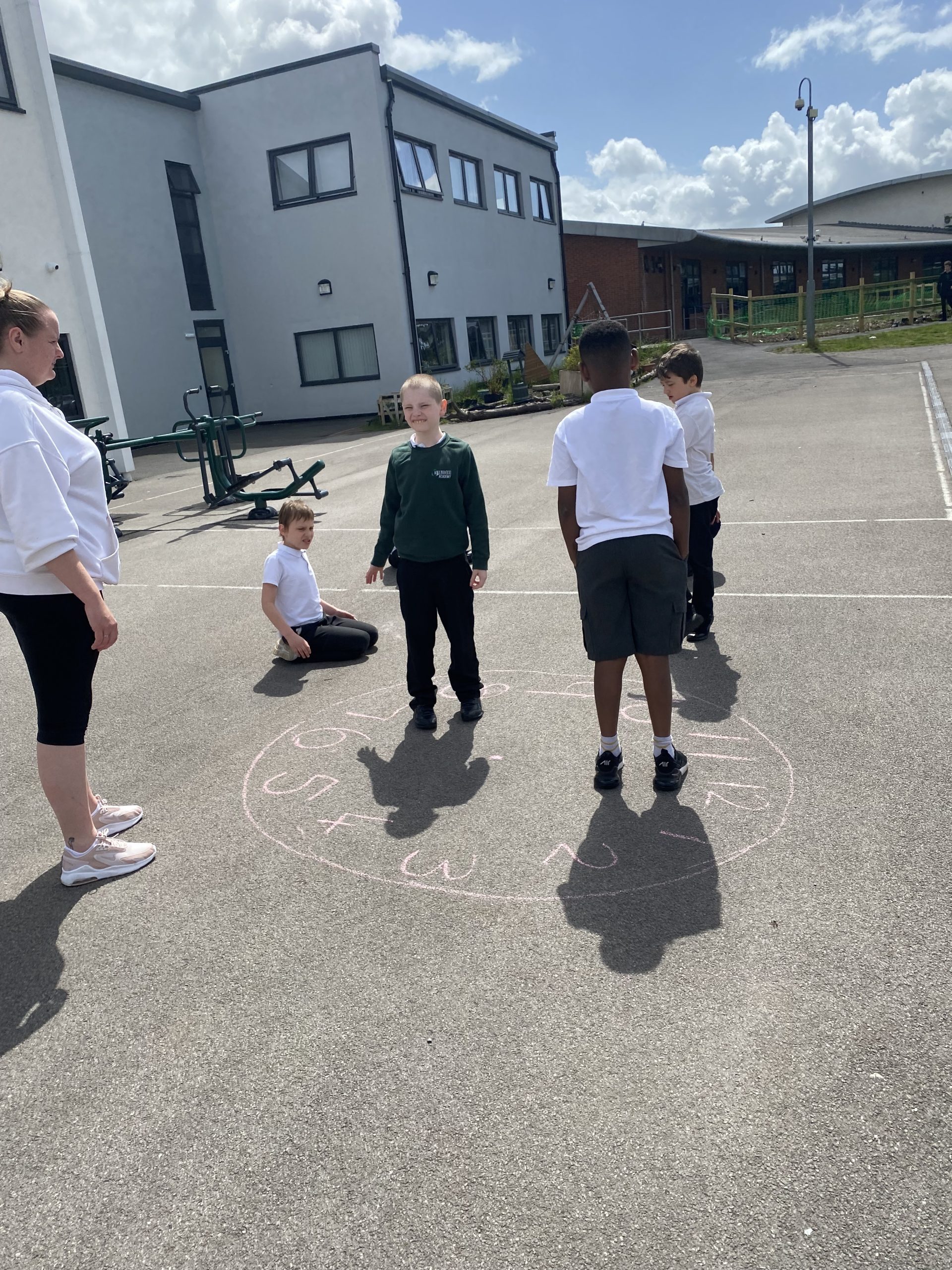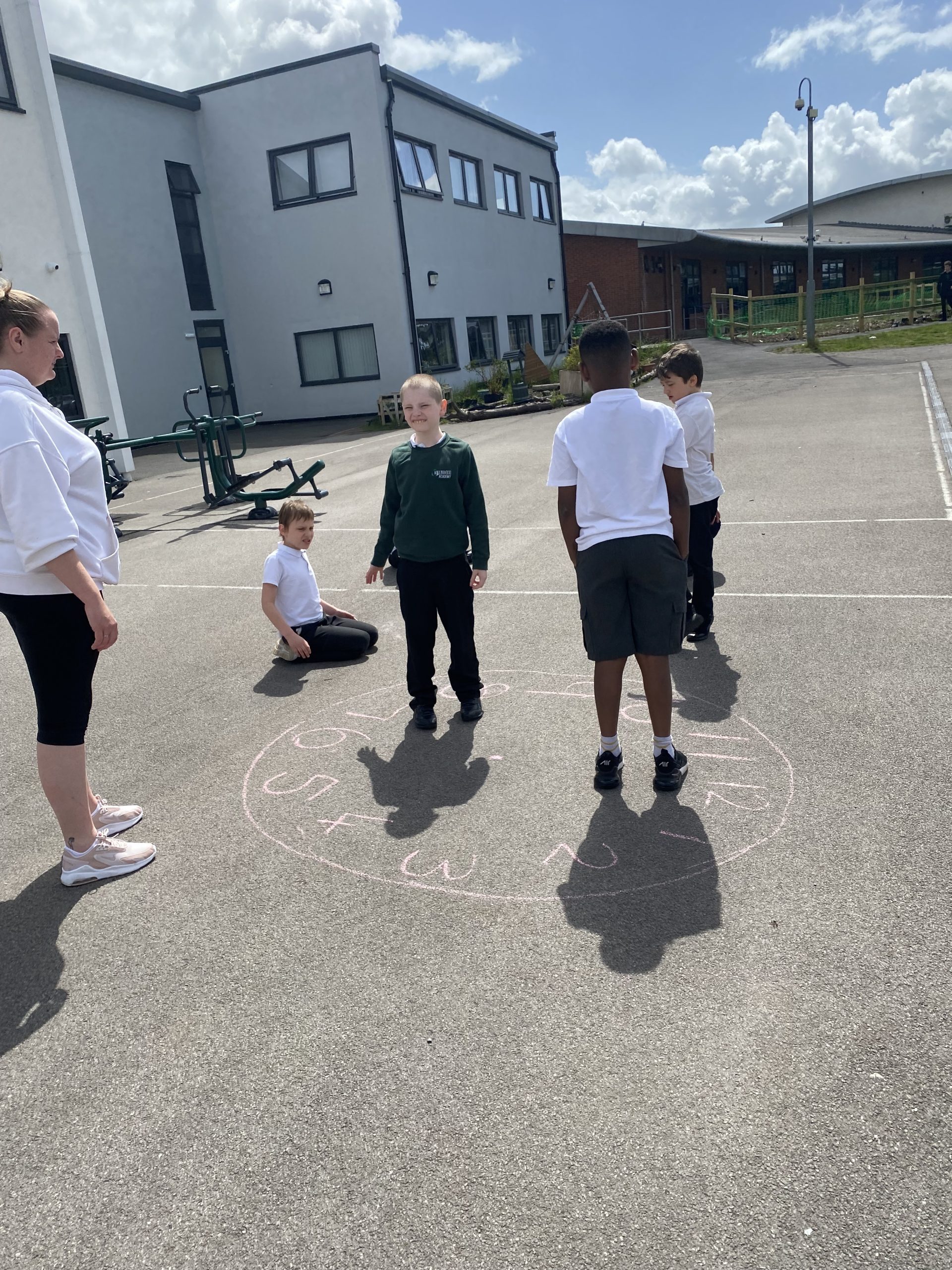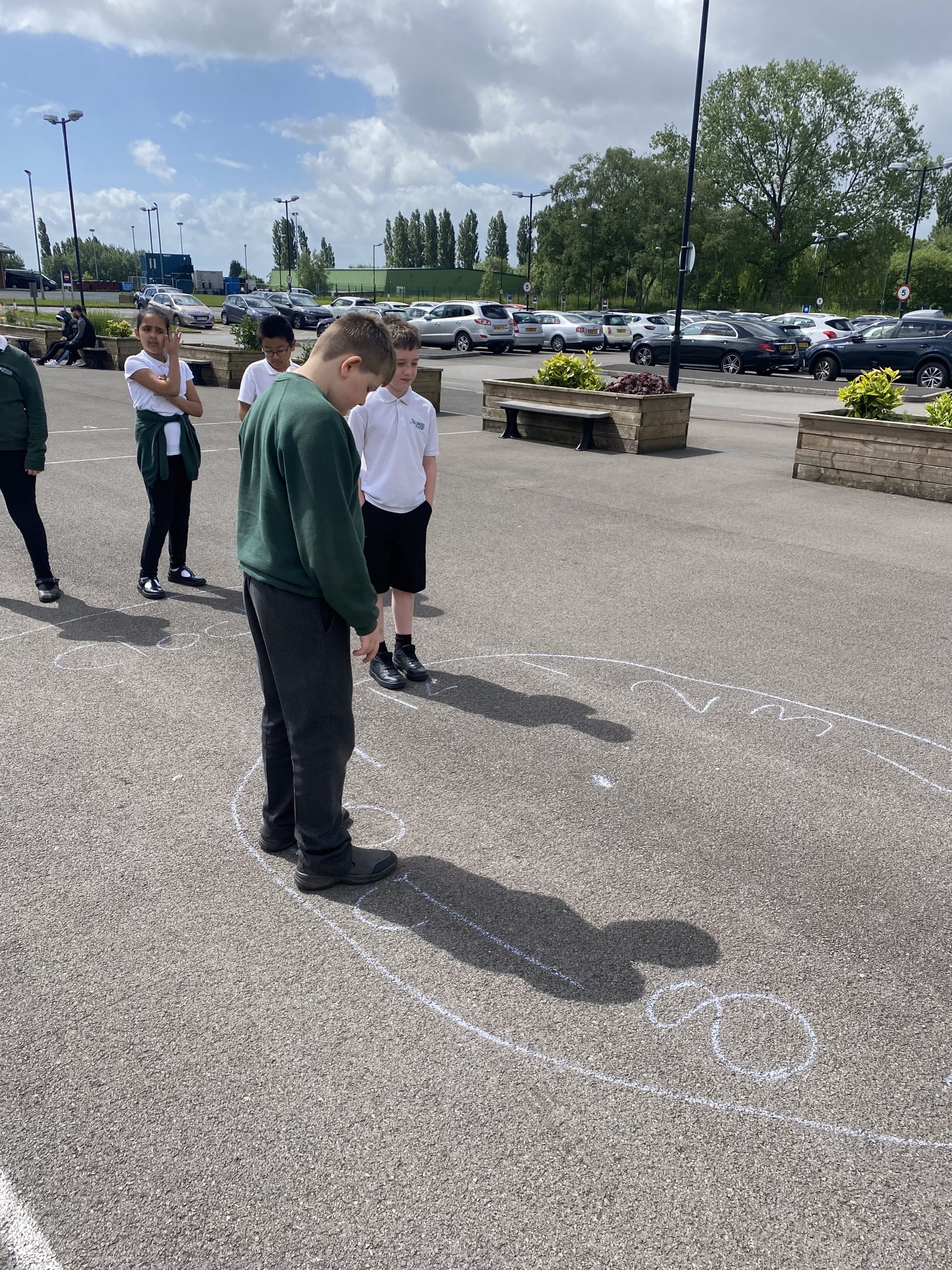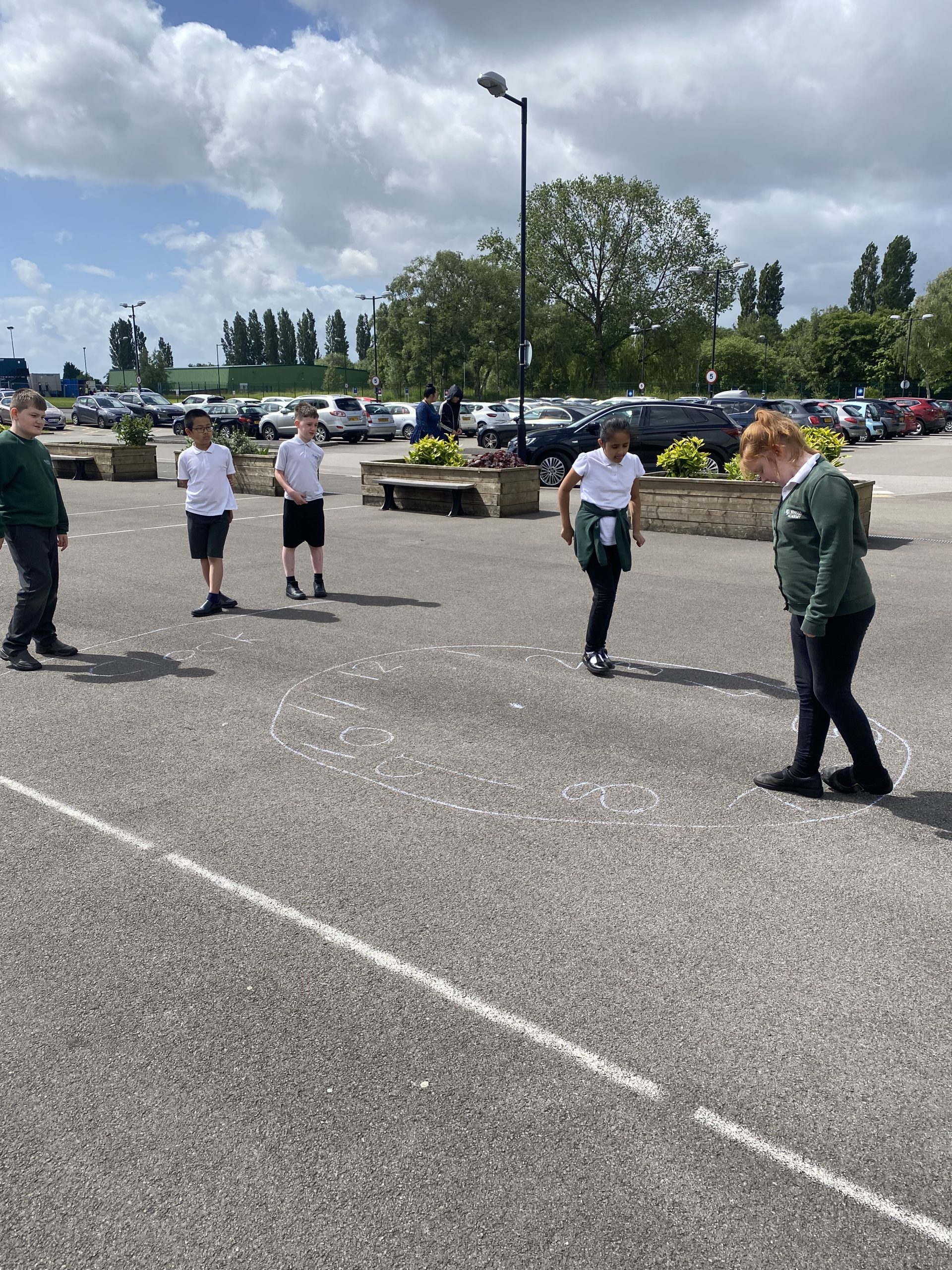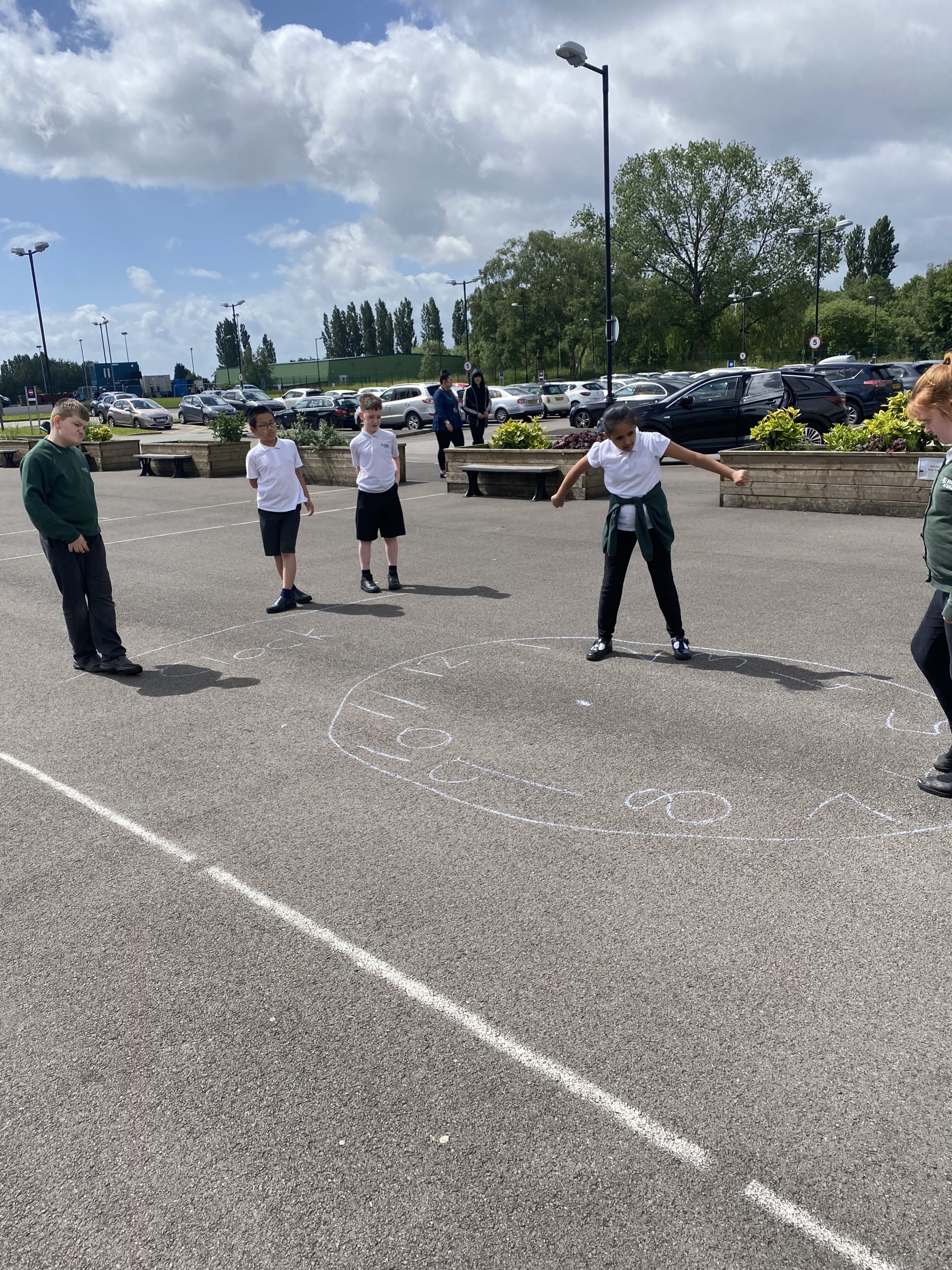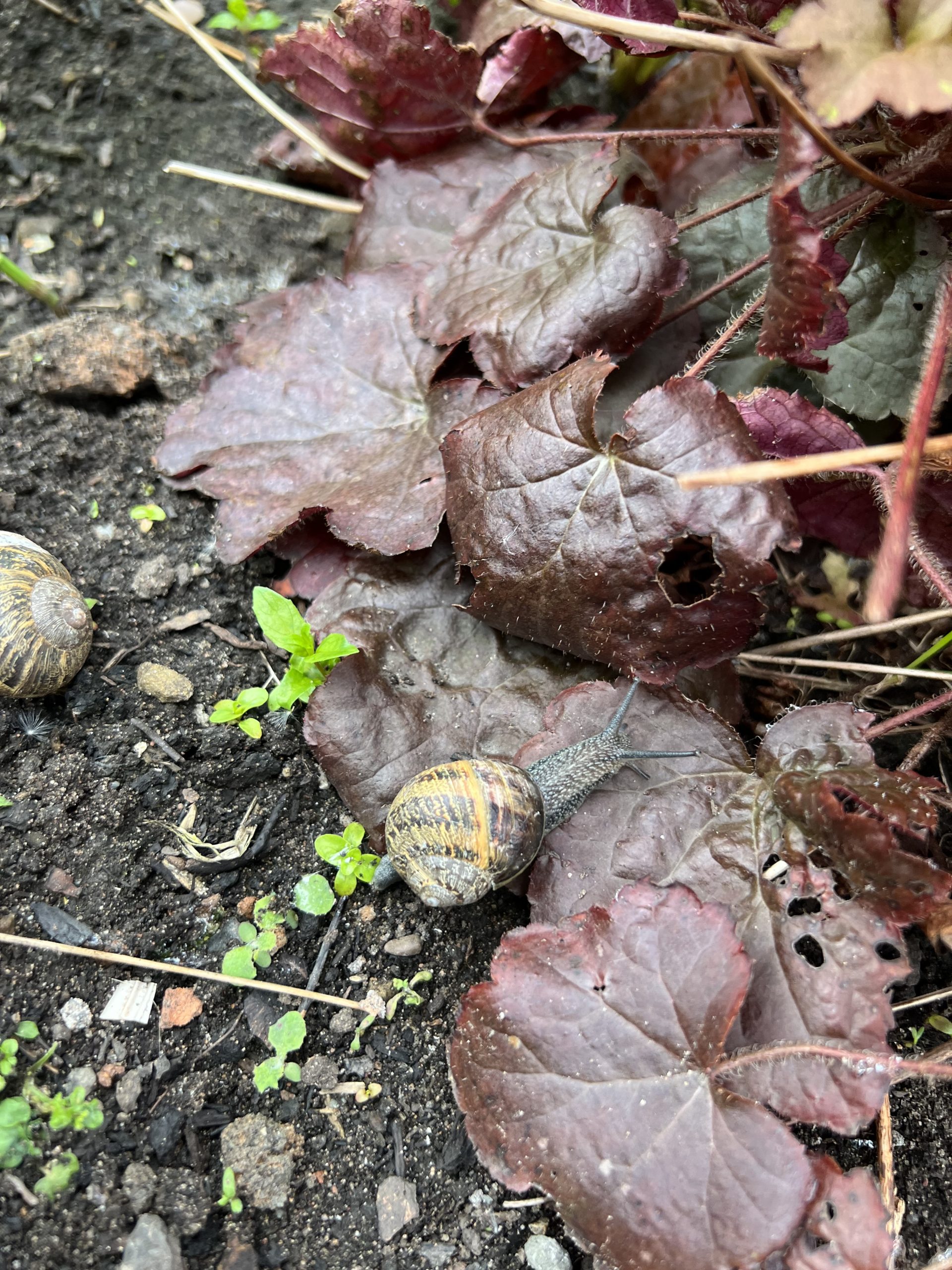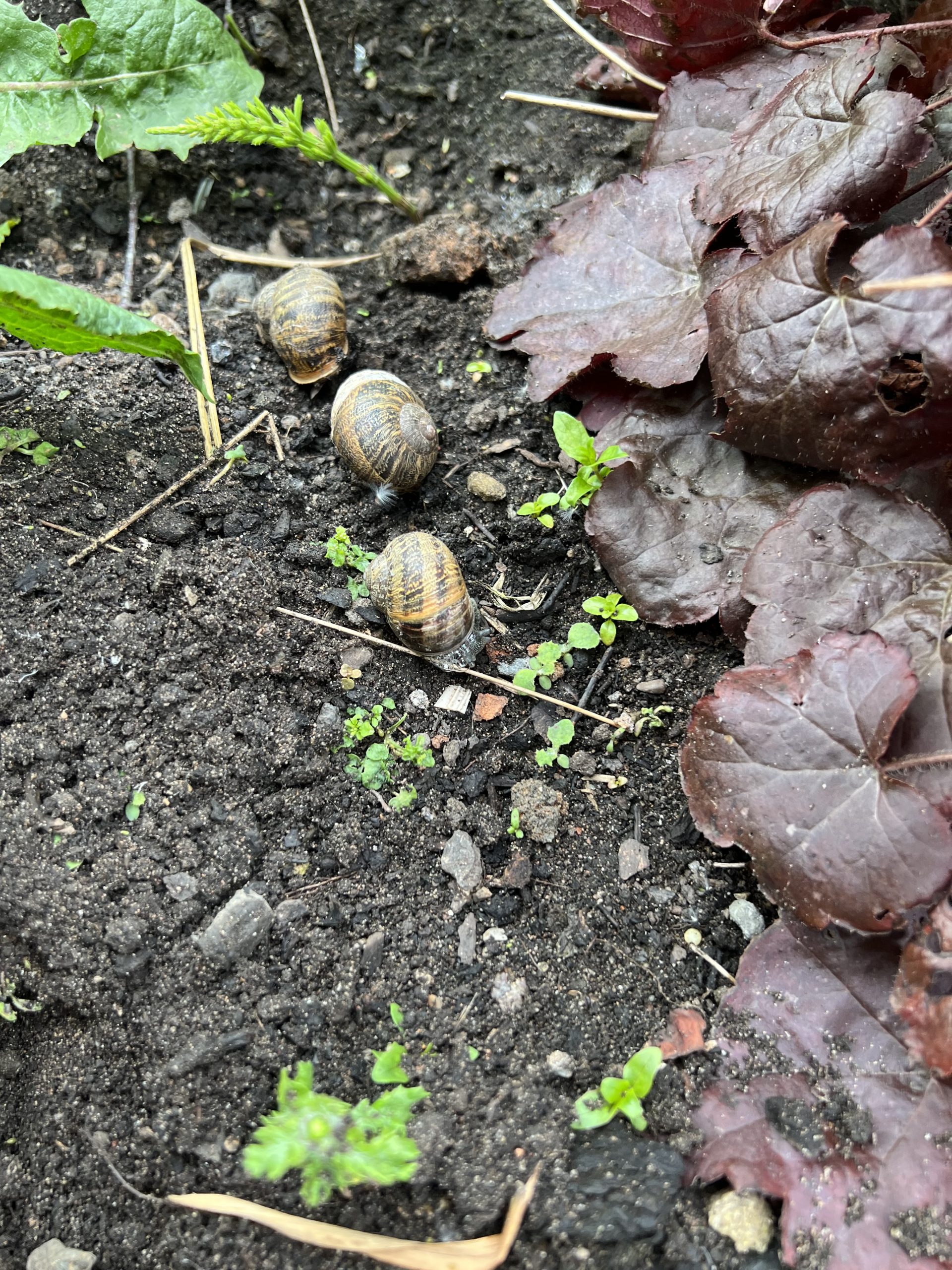 Now to Miss Sanderson's form…
"This is our final blog for our form! This term our year 11 students have been working hard to complete their GCSE exams. Each student has shown an immense amount of resilience and commitment to ensure they achieve the grade they want in order to succeed in their next journey.
In between exams students have been taking the time to look after their mental health by having regular movement and sensory breaks. They have even managed to enjoy some sunshine outdoors!
As we move into the final weeks of exams, students will also be engaging in transition days at their chosen colleges to ensure this process runs smoothly.
Our class team are very proud as I'm sure you are too. We wish them the very best in their next adventures and hope they come back for a visit!"
Miss Rashid and Miss Harrington
Now to our amazing SUPER STARs and SEALs
Mrs Lerigo's STAR of the week is Roman for coping really well with the new topic about the ocean and not getting as upset when tidying up and putting the sea creatures away.
Mrs Lerigo's SEAL Superstar is Freddie for being such a happy boy and being cooperative in all aspects of his learning, with a beautiful smile on his face.
Miss Pietraszewska's STAR of the week is Lewis for engaging in every lesson and having a really good week.
Mr Corrigan's STAR this week is Cole for coping really well with turn taking in bucket (Attention Autism).
Mr Corrigan's SEAL Superstar is David for caring for others.
Mr Corrigan's WOW moment goes to Shane, Blaire and Jared. Well done!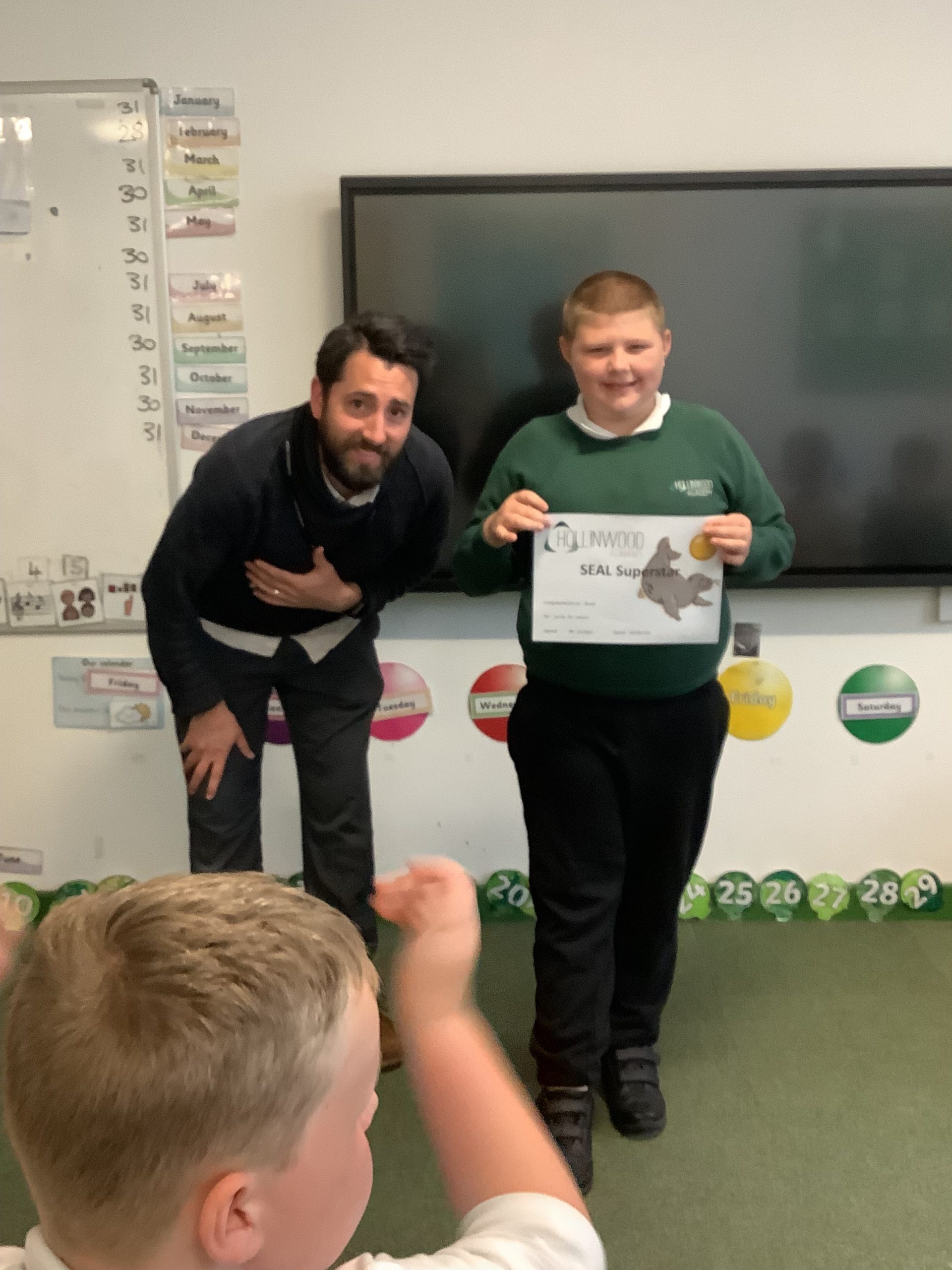 Mrs Halkyard and Miss McDonald's STAR of the week is Lucas for trying very hard to self regulate and make good choices when feeling angry.
Mrs Halkyard and Miss McDonald's SEAL of the week is Joshua for always being a friendly member of our class.
Mrs Halkyard and Miss McDonald's DOJO winner is Lillie Mae. Well done!
Mrs Davies' STAR of the week is Ijaaz for putting a sentence together when requesting to go to the toilet.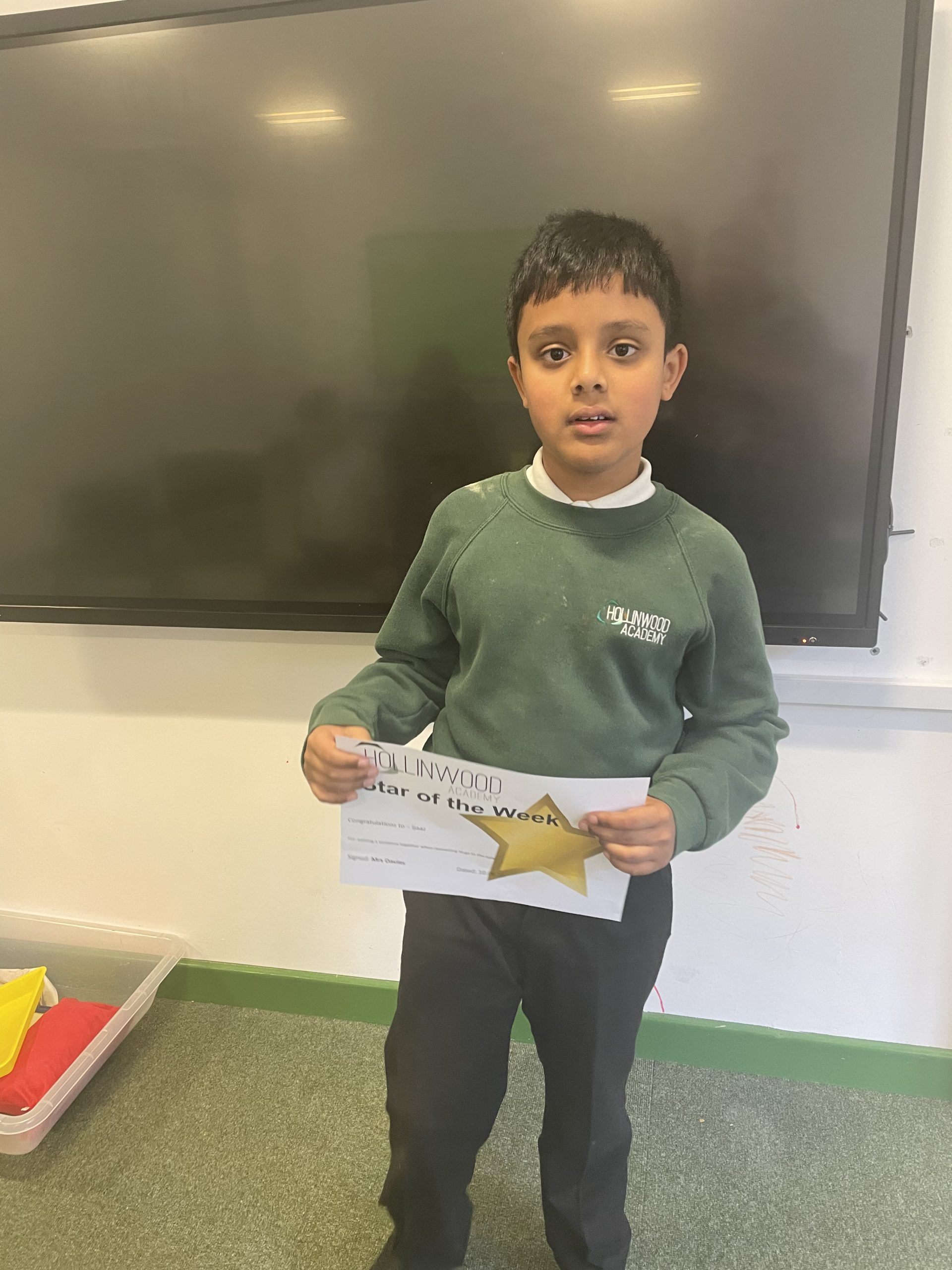 Mrs Woodhead's WOW moments go to…
Farrukh, I tried really hard learning to skip!
Henry, I tried really hard using the gym equipment in the park!
Victory, I did some amazing spelling work!
Lewis, I knew which was mt left and right while playing twister in maths!
Jacob, I showed great balance while playing twister in maths!
Alex, I tried really hard learning to skip!
Hamza, I did some great position and direction work in maths!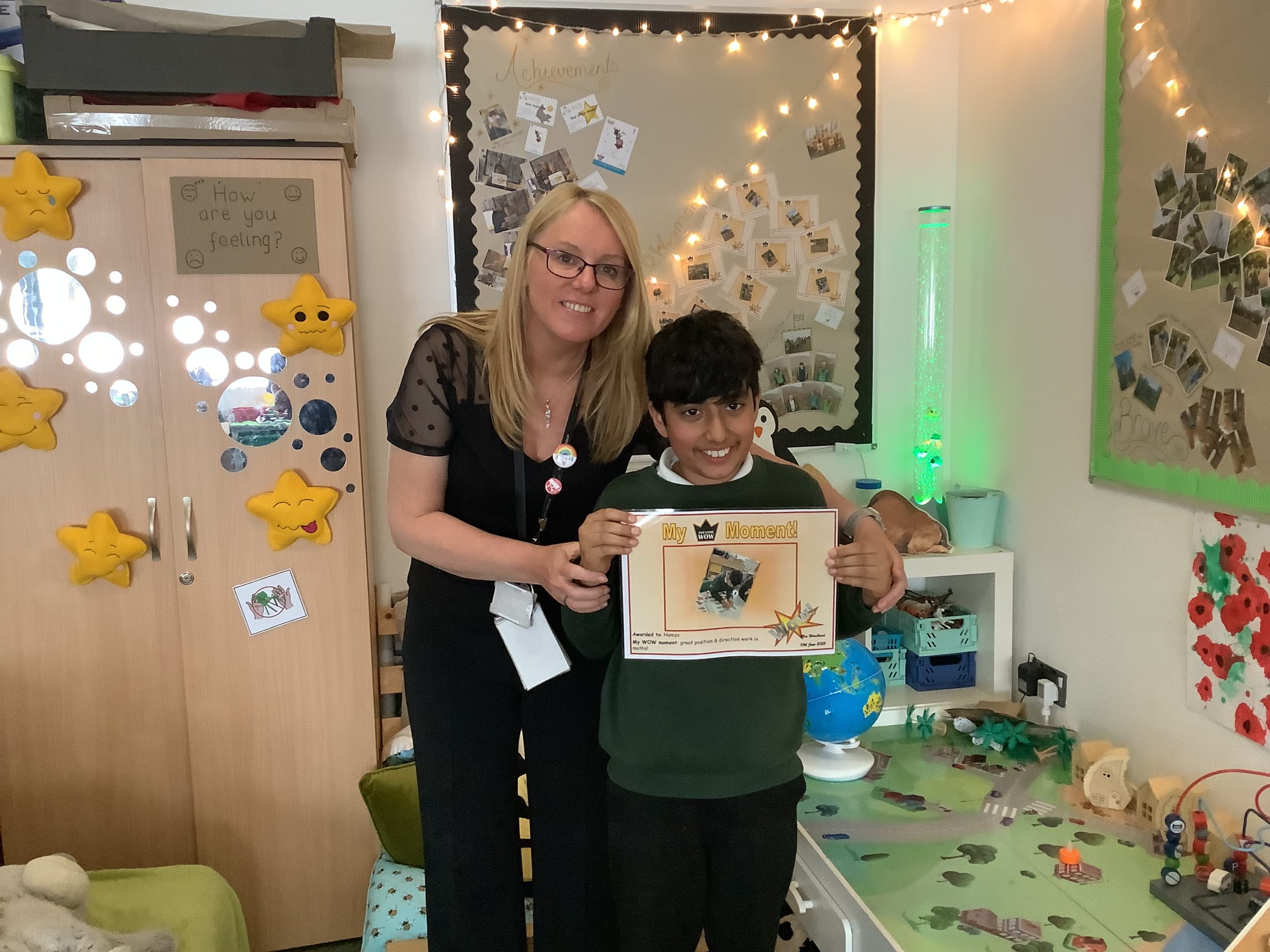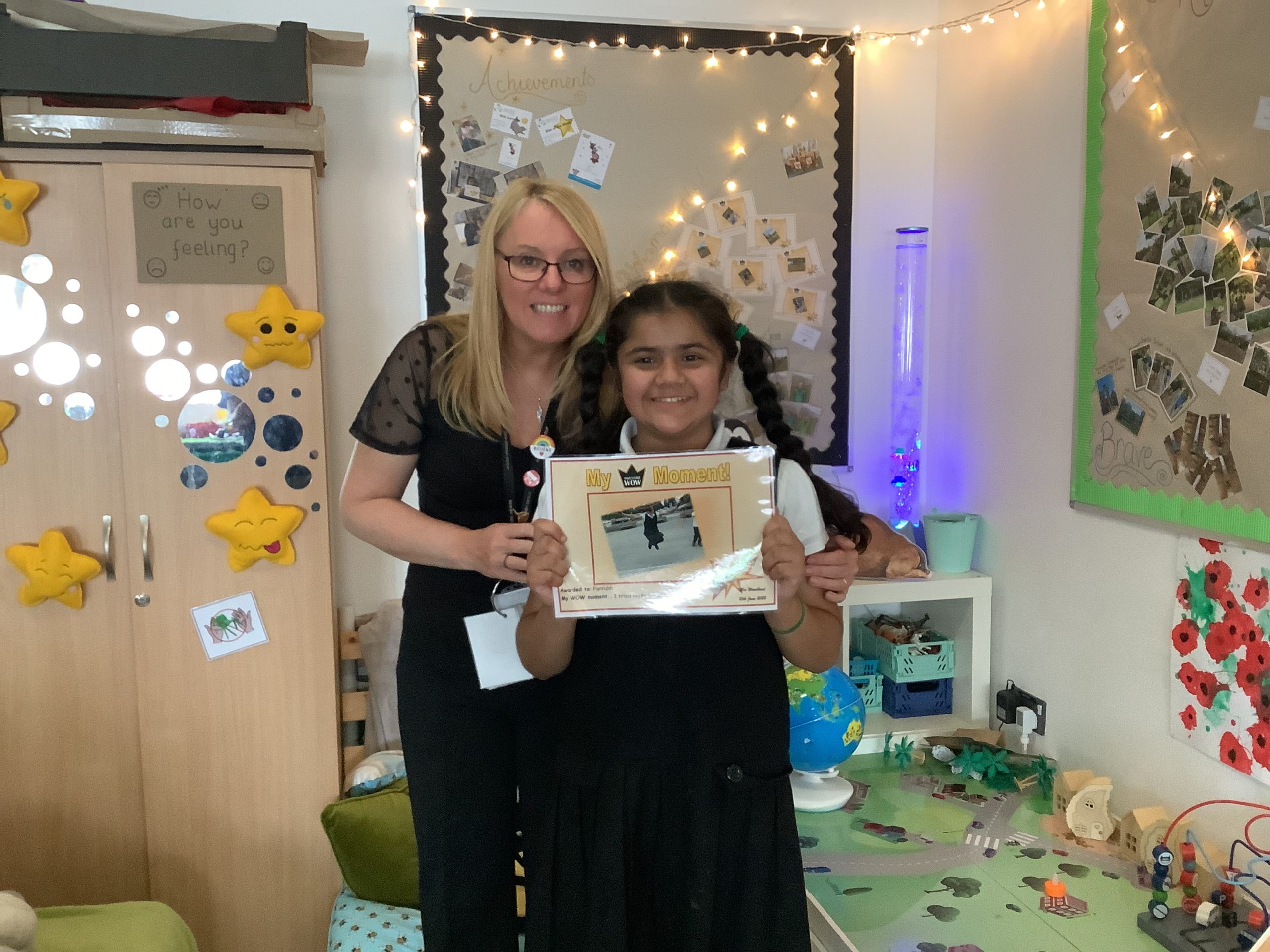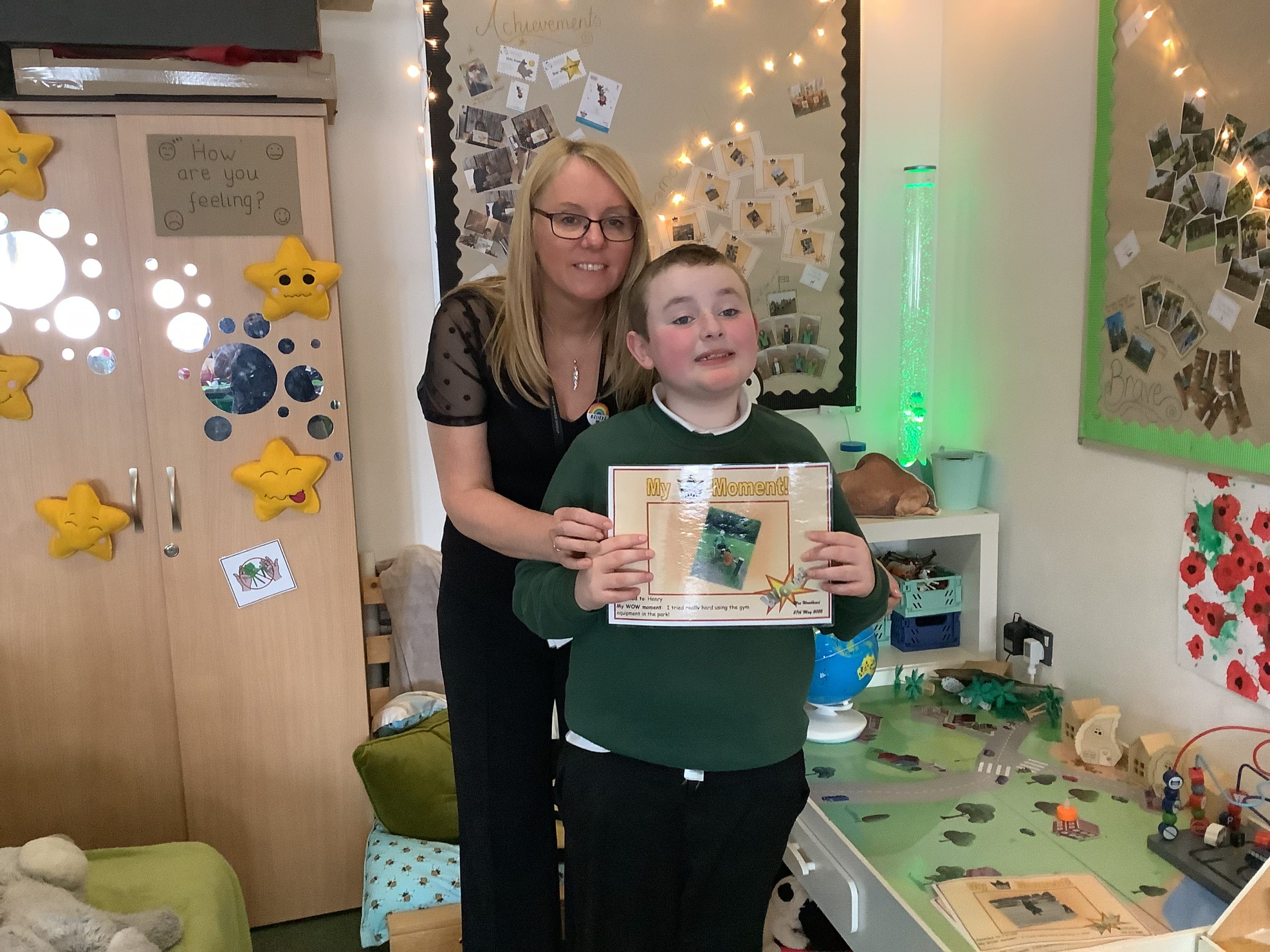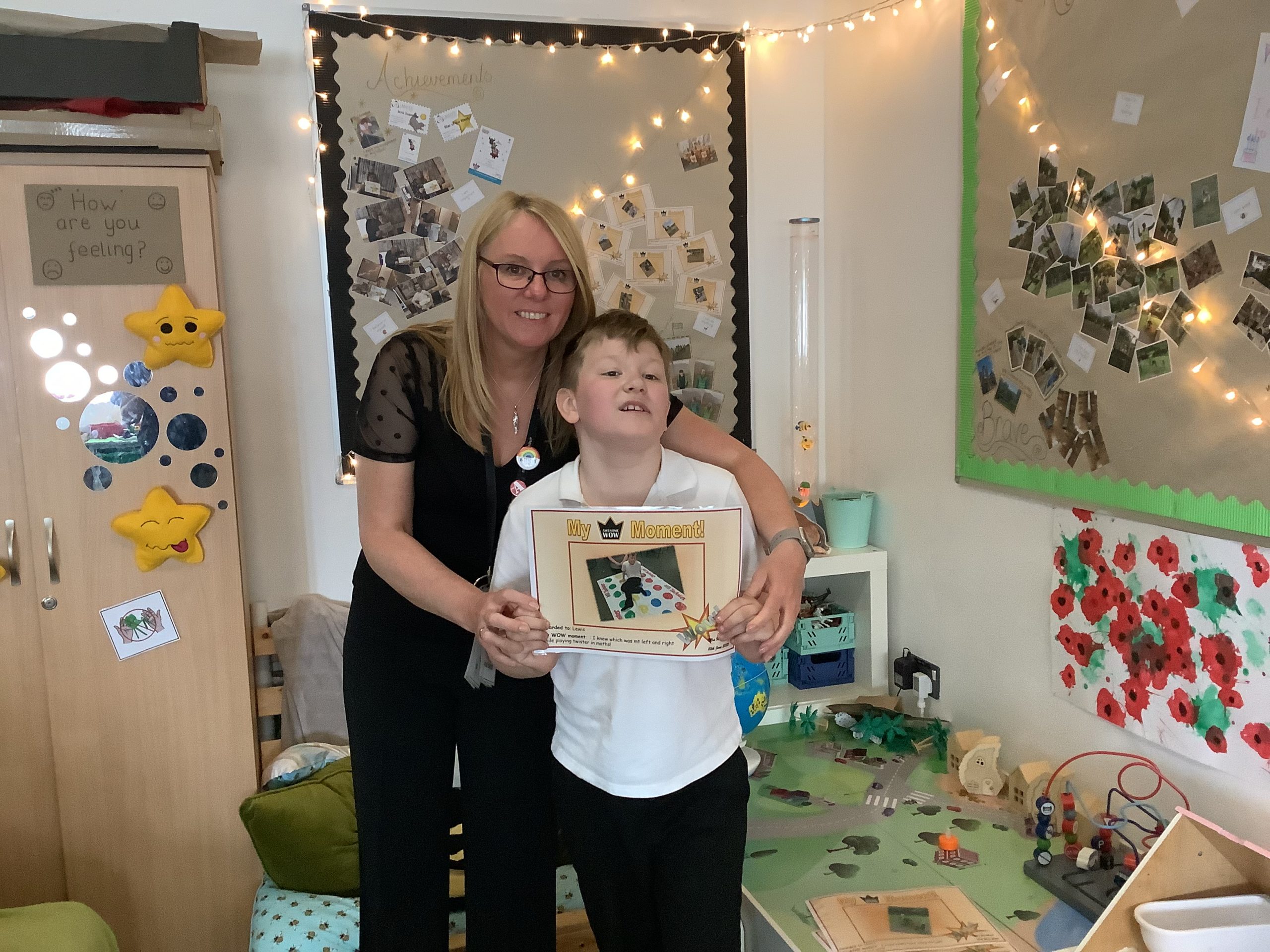 Miss Tootill's STAR of the week is Marcus for having a fantastic week and for making us proud at football.
Miss Tootill's SEAL of the week is Brodey for having a great transition.
Miss Tootill's DOJO winner is Thomas. Well done!
As we are reaching the end of the academic year, we have a number of teaching staff who will be leaving Hollinwood Academy and moving on to pastures new. We would like to recognise their dedication and thank them for the consistency, contribution and commitment they have provided to ensure our children and young people attain and achieve their full potential. Staff will miss you, children will miss you and parents/carers will miss you. We wish you all the luck for the future.
Mr Rawson, one of our KS2 teachers, will be taking early retirement on Friday 17th June 2022. The families in his class have all been contacted and arrangements are in place for the final 4 weeks until the end of the academic year. Mr Rawson has supported Hollinwood Academy for the past 6 years and has been an invaluable member of the staffing team. He and his wife, Kathy, are moving to the Isle of Man to enjoy their retirement together. Thank you for your sweet treats Kathy and thank you Mr Rawson for supporting and making a difference to our children, you have guided and directed them with consistency and determination and I am sure you will be proud that one of your previous students is now sitting his GCSEs.
Mr Stewart, our year 9 nurture teacher, will be leaving at the end of the academic year. Mr Stewart is relocating to London over the Summer period as his partner has been working in London for the past 12 months and the weekend commute is too much for both of them. Mr Stewart has been at Hollinwood Academy for the past two years and worked immensely hard with the students and families in his class getting the best holistic support for them. In addition to this, Mr Stewart has been integral to the success of the student council, he has worked above and beyond to ensure student voice is heard across school. Mr Stewart has already been successful in gaining a job in London within a SEND school.
Miss Simms, our current Year 6 teacher and primary science curriculum lead, will be leaving us at the end of this academic year, she is moving to another SEND school closer to home. It was not an easy decision for Miss Simms to make; however, she had a lengthy commute and a role closer to home was more suitable. Miss Simms has not only been an outstanding classroom teacher and curriculum lead; she has dedicated her time after school to run our Tree Champions and I know the children and staff that attend have loved this after school and all the achievements they have gained.
Miss Marston, KS1 communication teacher, is leaving us in the Summer. Miss Marston is relocating to Malta over the Summer period; joining her partner who has secured a new and exciting job that they cannot refuse. Miss Marston has been with us for two academic years, supporting one of our KS1 communication groups. Along with our specialist intervention team, she has worked hard to provide a bespoke provision for the key stage 1 communication group, enabling them to learn in an environment that is stage appropriate, and one that effectively meets their needs.
Miss Pettigrew, KS1 communication teacher, will be leaving us at the end of the academic year. Miss Pettigrew commenced her teaching career at Hollinwood Academy supporting one of our KS1 communication groups. During her time at Hollinwood Academy, she has worked closely with the specialist support team to provide a provision that is effective to meet the needs of our children with communication difficulties.
Miss Fletcher, KS4 communication teacher, will be leaving us in the Summer. Miss Fletcher will be supporting another school within the MAT. Miss Fletcher has not only supported the students in her current class but she spent two years support in our static provision and supported greatly with the students in her class. She is sad to leave Hollinwood Academy but happy that she is remaining within the MAT. She has worked with dedication to her students and we know she will miss them greatly as the students will miss her too.
I am sure you will join me and the rest of the staff, Governors and Trustees of Hollinwood Academy and the New Bridge Group in wishing Mr Rawson, Mr Stewart, Miss Simms, Miss Marston, Miss Pettigrew and Miss Fletcher well as they begin the next stage in their careers/adventures/relaxations.
Prior to half term, we had an overwhelming recruitment drive and we have appointed a number of new positions; however, we are still in the process of recruiting new teachers for September 2022. We will inform families as soon as we can, prior to transition dates.
Have a lovely weekend.
Mrs Millard